Gratefood Açaí Starter Kit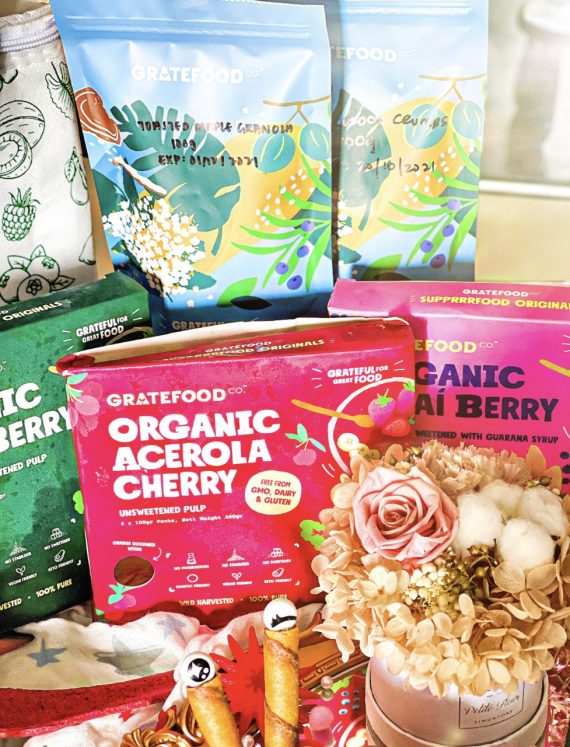 Together with your little ones, assemble your very own açaí bowls with Gratefood Co.'s starter kit ($68), a great stay-at-home activity for the holidays. Children can help cut fruits, measure out the amounts and decorate their masterpieces. This starter kit features pure plant-based ingredients, free from artificial sweeteners, preservatives, emulsifiers and stabilisers. It introduces your kids to a variety of superfoods like spirulina and açaí, high in antioxidants and contain essential fatty acids. The native Ribeneros tribes from Belem in the northern region of Brazil, harvest these açaí wild, and wash, de-pulp and freeze them before sending them to Singapore within 48 hours of harvesting.
Gratefood Organic Açaí Berries
Each starter kit has three boxes of  Organic Açaí Berries. Of these, two are unsweetened and the third is sweetened with Guarana syrup pulp. While Brazilians usually eat açaí raw, flash pasteurisation removes thermo-sensitive bacteria. Hence, pasteurised açaí is a great option for seniors, pregnant mothers and children above two years old.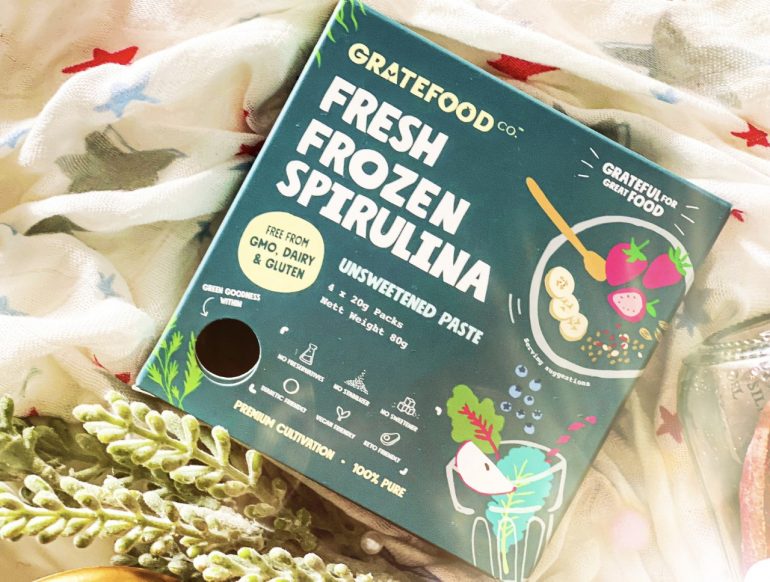 Other essentials for your açaí bowls are the unsweetened Acerola Cherry Pulp and Fresh Frozen Spirulina Paste. The Acerola Cherry, native to the Amazon forest, has a tart flavour and is rich in vitamin C. Meanwhile, Gratefood sources the spirulina from Thailand, and is full of nutrients like potassium and magnesium. Top these off with Speculoos Crumbs or Toasted Maple Granola, and eat with the fun Crunch Cutlery Spoons.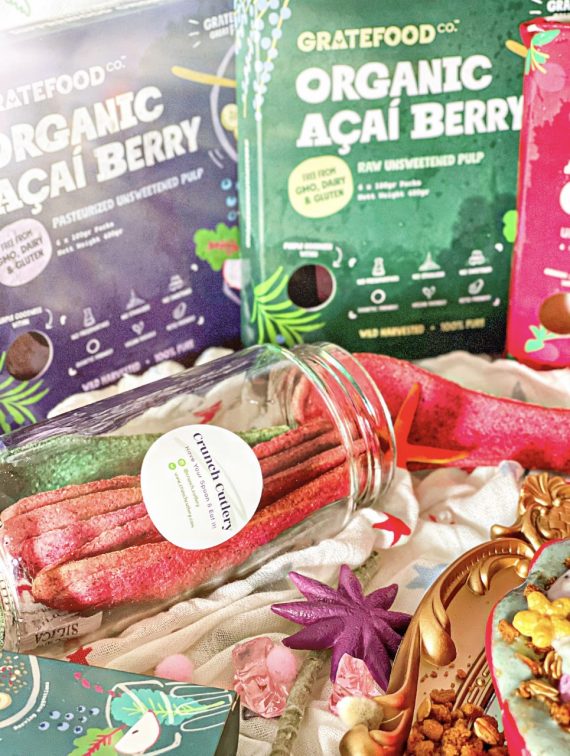 These Crunch Cutleries reduce plastic waste and add a boost of fibre and micronutrients into your diet. Each handmade spoon is packed with organic chia seeds, golden flaxseed and desiccated coconut.  
Aside from containing high levels of antioxidants, boosting your immune system and neutralising free radicals, açaí also contains high levels of essential fatty acids and proteins. The low GI food is also rich in dietary fibre and has more than 50 essential minerals that are unique to the Amazonian soil. Furthermore, this nutrient dense food has no refined sugar, and is suitable for diabetics and those on a keto diet. It also helps you control your weight and give a boost of energy after working out.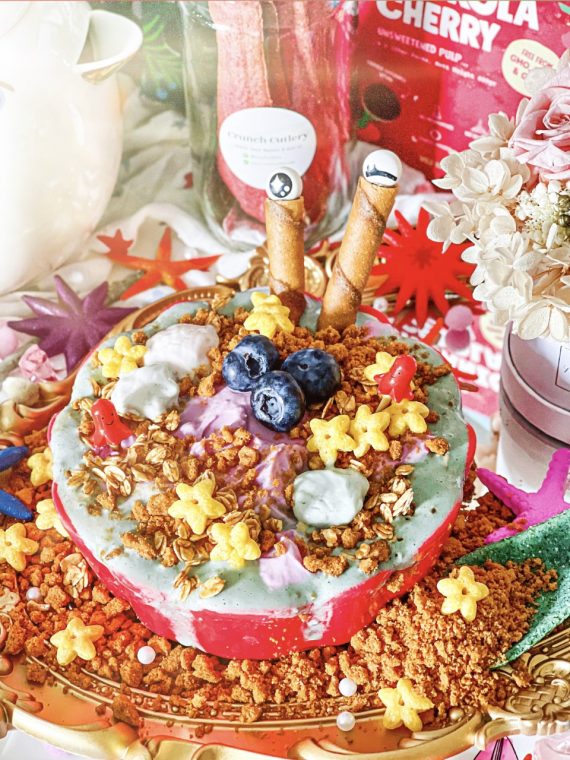 Looking for ways to get your children to try açaí? Follow Feijing Ong, mother of two boys, and create a visually stunning açaí bowl that resembles Tamatoa surrounded by his treasures in Moana. Feijing says, "It's as easy as ABC! Actually it's my time making an Açaí Bowl and I thought it'd be difficult. It turned out to be so easy! I only tried the berries because of the colours I wanted, but my kids love them, even the green ones. It could be because I mixed in a bit of yoghurt, that's why they liked it!"
4 big strawberries
1 banana
A bowl of blueberries
Plain Greek yoghurt
Organic Açaí Berry
Fresh Frozen Spirulina
Speculoos Crumbs
Toasted Maple Granola
Honey
Honey Stars
Chocolate wafer sticks

Blend strawberries, the banana and blueberries together with Greek yoghurt, then divide the mixture into two bowls. Add in Gratefood Açaí Berry to one bowl and a spoonful of Fresh Frozen Spirulina to another bowl. Mix well, then add a little honey to both bowls. 
Pour both purple and green smoothies into a bowl, and add in the Gratefood Speculoos Crumbs and Toasted Maple Granola. Feel free to add any fruits you want, and decorate with honey stars and the chocolate wafer sticks.