To most of us (and also what we tell our children), Santa is this jolly fellow with a beard who lives in the North Pole (or in Lapland if you are Finnish), and with the help of his trusty reindeer, he goes around the world in his red suit, slides down chimneys and delivers presents to children who have been nice.
Reality though is a tad different and here are four interesting things about Santa Claus that you may (or may not) want to share with your kids .
He was born in Turkey
Santa, who is most popularly also known as St Nicholas (it happens to be his real name), was a bishop who lived in Myra, Asia Minor – modern day Turkey. He was known for helping the poor and secretly giving gifts to people who needed it.
In fact the tradition of hanging up stockings to get present came about because of one of his acts of kindness. The story goes that a poor man who had three daughters could not afford the dowry needed for his daughters to get married.
To help him secretly, St Nicholas dropped a bag of gold (enough for one daughter's dowry) down the chimney, and it landed in a stocking that was hung at the fireplace to be dried. He repeated it each day until he was found out on the third day. Though he asked for it to be kept a secret, word got out, and from then whenever a secret gift was received, people would think that it might be from St Nicholas.
He has taken on many different names throughout the world, including Father Christmas and Kris Kringle, but it is still the name of the man whose life inspired Santa that people recognise the most.
He wasn't always dressed in red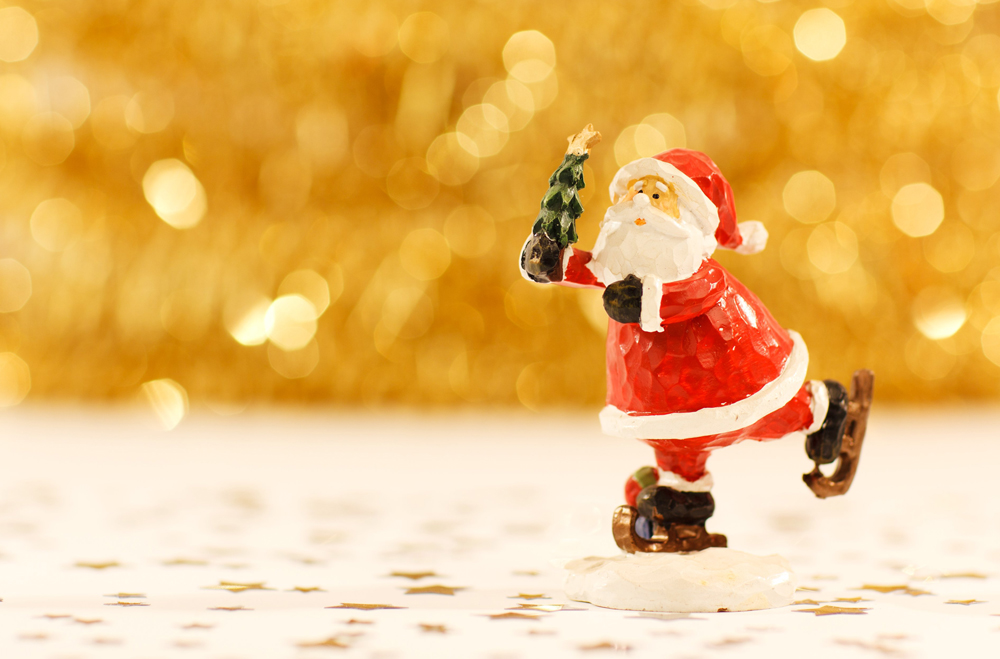 Santa used to wear a myriad of different colours, including blue, green, and white. However, after he was dressed in red in a very popular 1930s ad by Coca Cola, he would henceforth be associated with a red outfit.
He eats a variety of food around the world during his Christmas Eve flight, not just milk and cookies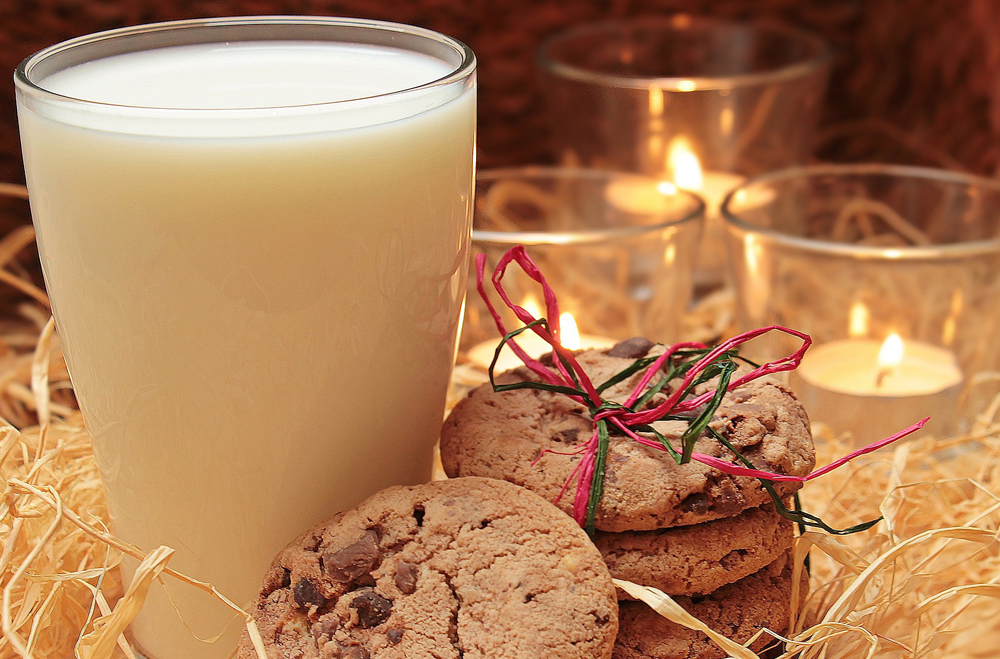 Most children know about leaving milk and cookies for Santa Claus to eat if he gets hungry on his journey around the world to deliver presents to all children. And if the plate of food has been touched, it's a sign that Santa has been here.
Eating milk and cookies all the time must be rather boring though, so Santa Claus gets to eat other types of food in different parts of the world.
In the UK, Santa gets to feast on mince pie with milk and sherry, with a special treat of Guinness when he's in Ireland. Up in northern Europe he gets to eat Risengrød, a type of sweet rice pudding, in Denmark and he drinks coffee in Sweden. Down in Chile, he gets sponge cake that's filled with candied fruit and sweetened with honey, also known as Pan de Pascua.
He can be tracked online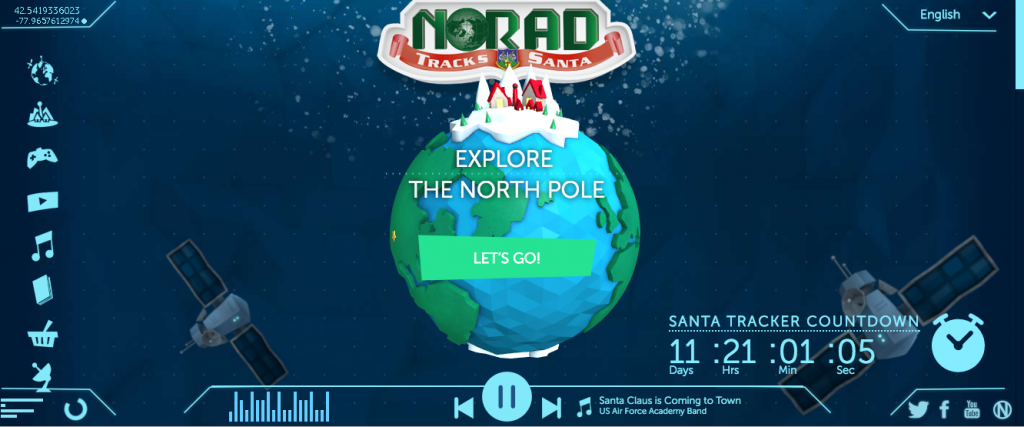 If your little one is too excited about Christmas and is asking you every day, "When is Santa coming?", direct them online to the NORAD Santa tracker.
This tracker first came into existence in 1955, when a Sears department store ad made an error in the number they gave to the public to call Santa. Instead of Sears personnel, the call went to the Colorado Springs' Continental Air Defense Command Centre, and instead of ignoring the calls from children that were coming, they told them a "current status" of Santa, and the rest is history. The task of "reporting on Santa" was transferred to the North America Air Defense Command, where it has remained since. Though children can still call the hotline, which is manned by over 1,000 volunteers, the tracking programme has progressed with times and can now be accessed online.
On Christmas Eve itself, you can see footage of Santa travelling around the world on reindeer, and according to the site, he starts from the South Pacific and loops around the globe, with his last stops for the day in South America.
Acting as Santa and need some gift ideas? Click here for our list of 50 gift ideas for children and here for online shops where you can find something for everyone in the family.