We're really beginning to feel festive here at Mummyfique and with Christmas just a matter of weeks away, the Mummyfique team decided to put together this bumper guide of gifts that you might want to get your little ones. From books, to toys, to activity stations, here is our pick of 50 gifts you can get your kids this Christmas. We'll be adding new entries to this list for the next few days so check back for updates!
Gifts Under S$20
1. Early Learning Centre Microphone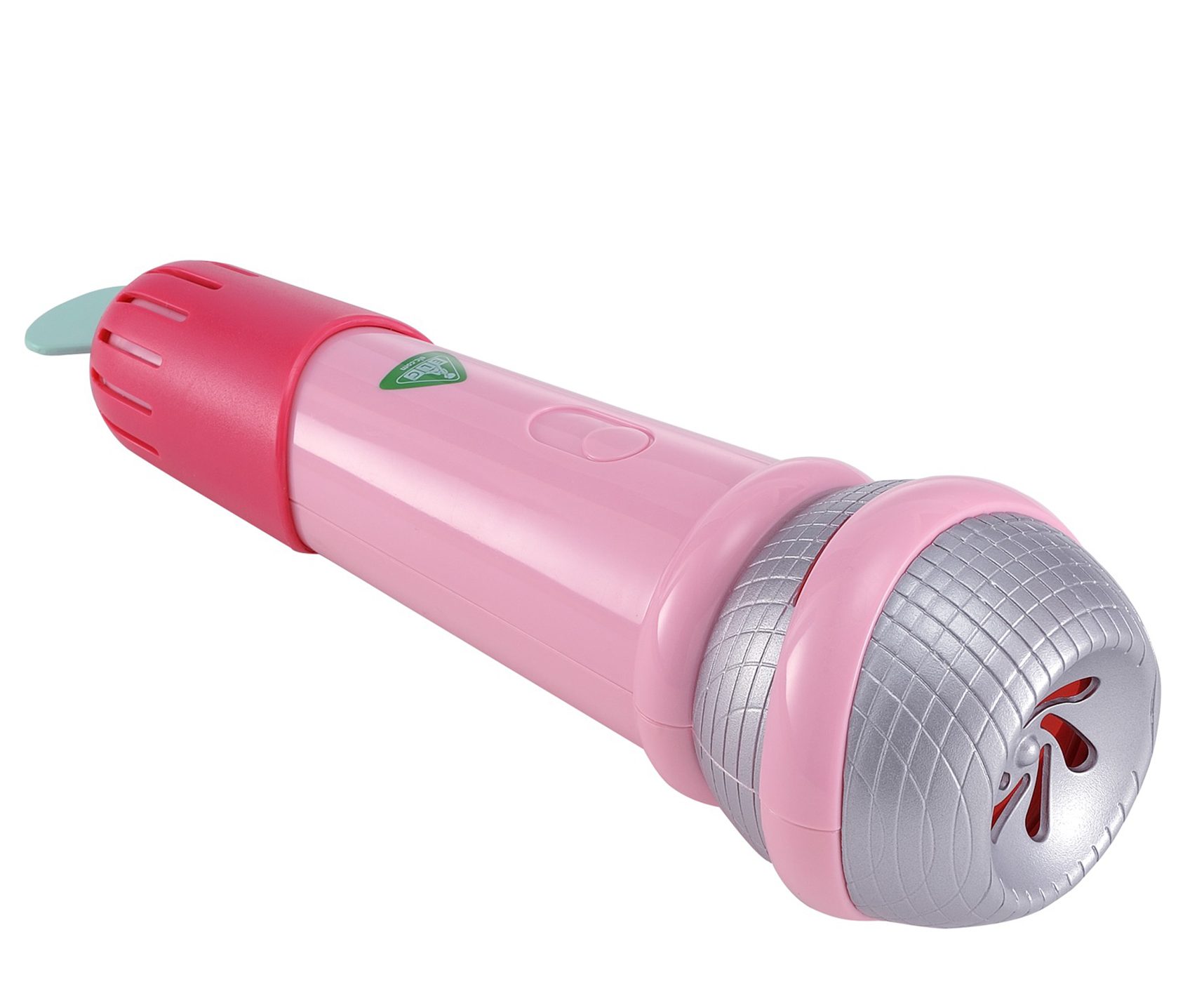 For the superstar in the making, this mini microphone doesn't require batteries and is designed to bring out that inner showman/woman in every child.
$6 (u.p $13),available at Mothercare or ELC.
2. Melissa & Doug Color By Numbers — ON the Go Travel Activity Set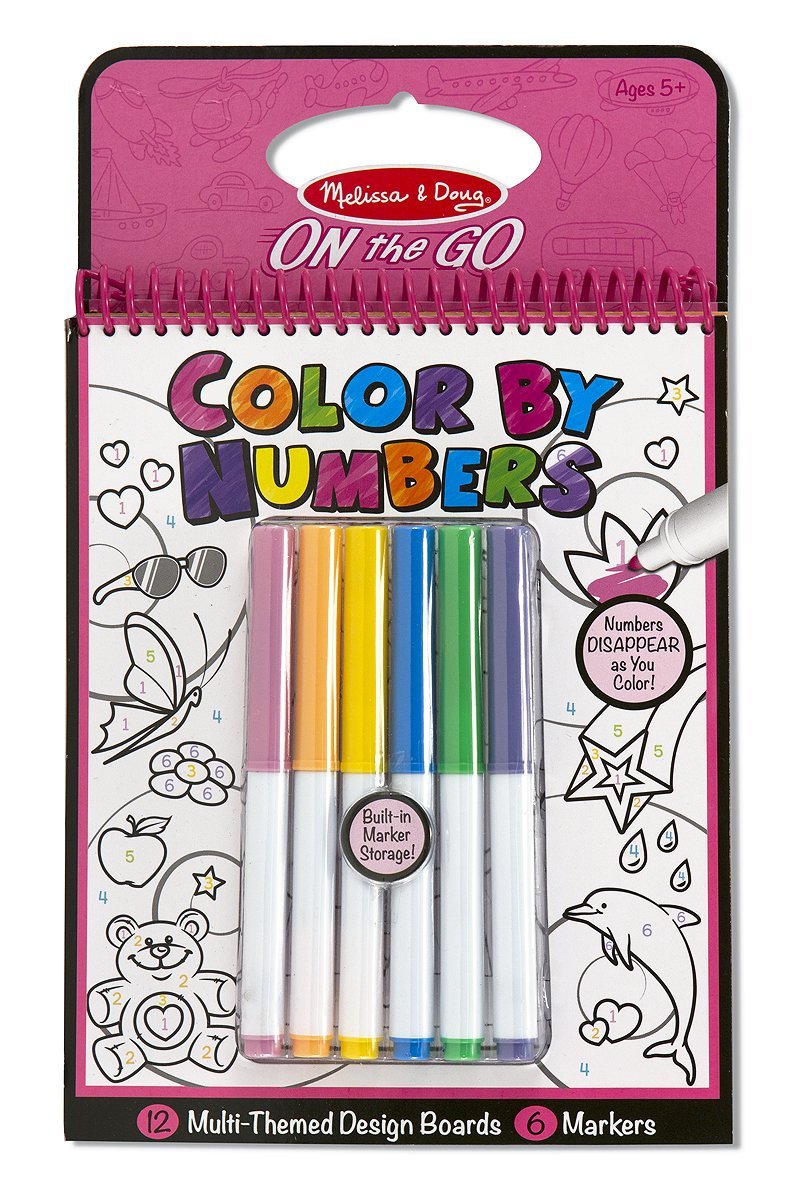 This set includes an activity book featuring 12 sturdy picture boards with number-coded pictures to colour in. It comes with six felt-tip markers and is an all-in-one activity set that's perfect for travels.
S$7.12 (u.p. S$8.90), available at Motherswork.
3. Green Toys Race Cars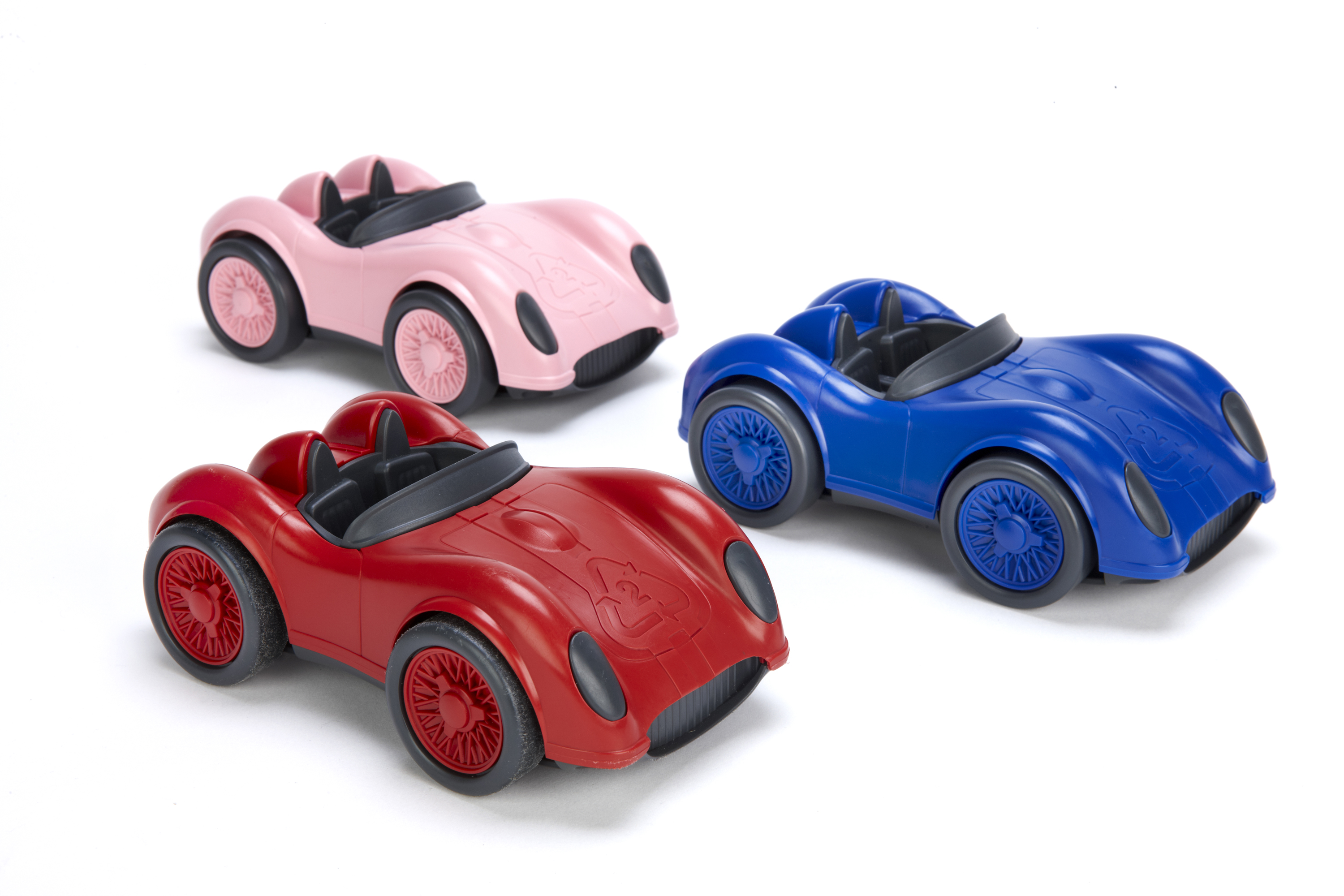 The boys will love these race cars that are built in the USA from 100% recycled plastic milk containers. Fun, cool and environmentally-friendly, this is a great gift for a mini petrol head.
S$10.32 (u.p. S$12.90), available at Motherswork.
4. PLAYDOH Summer Olaf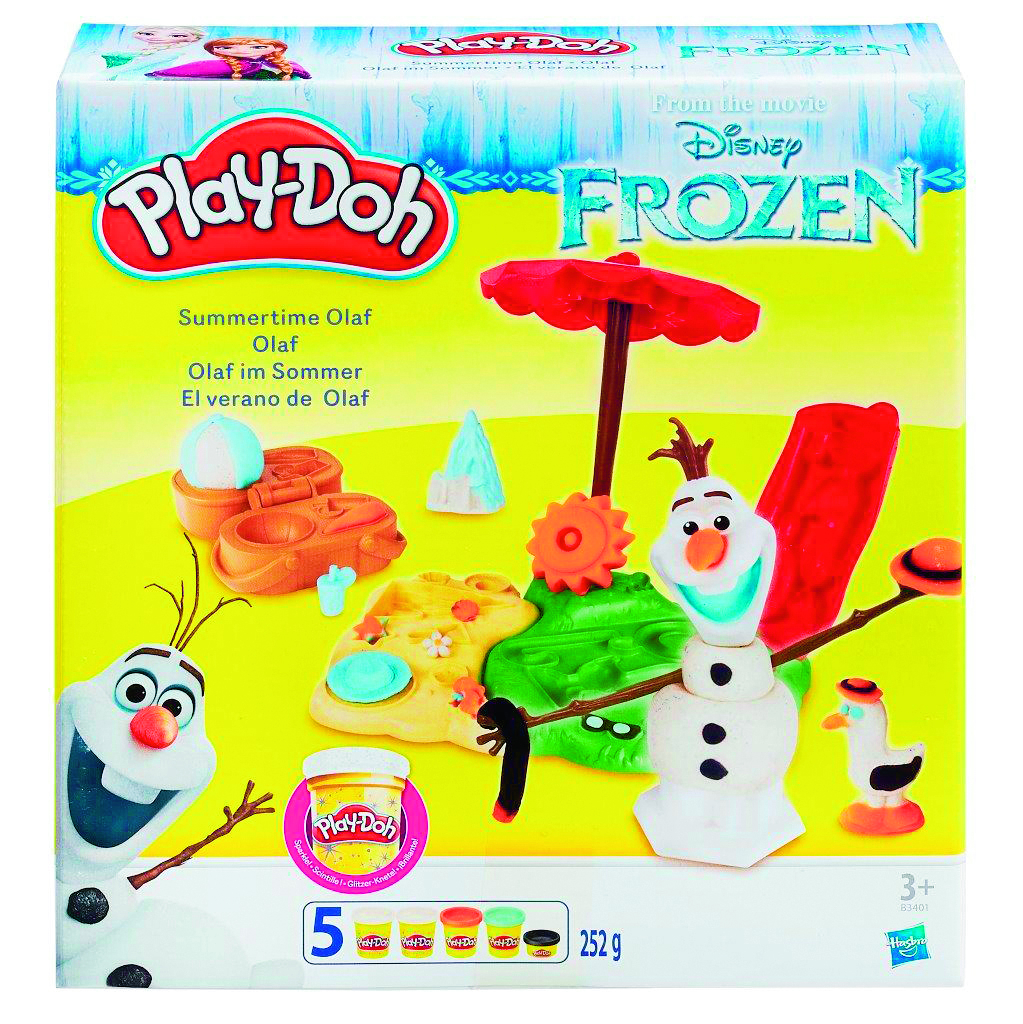 Here's one for the frozen fans! Kids can re-create their own scene from Disney's Frozen with this PLAYDOH set featuring everyone's favourite snowman.
S$12.90, available at Isetan Katong.
5. Lattjo Puzzle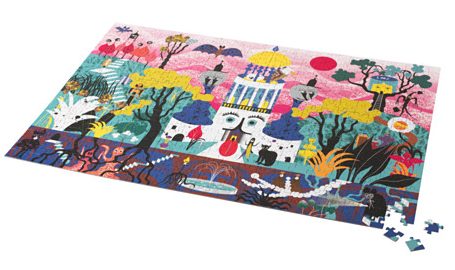 A jigsaw puzzle with pieces that come in three different sizes, this puzzle caters to children of all ages. Watch out for this item in our Mummyfique Christmas giveaway.
S$13.90, available at Ikea.
6. Early Learning Centre Pour & Play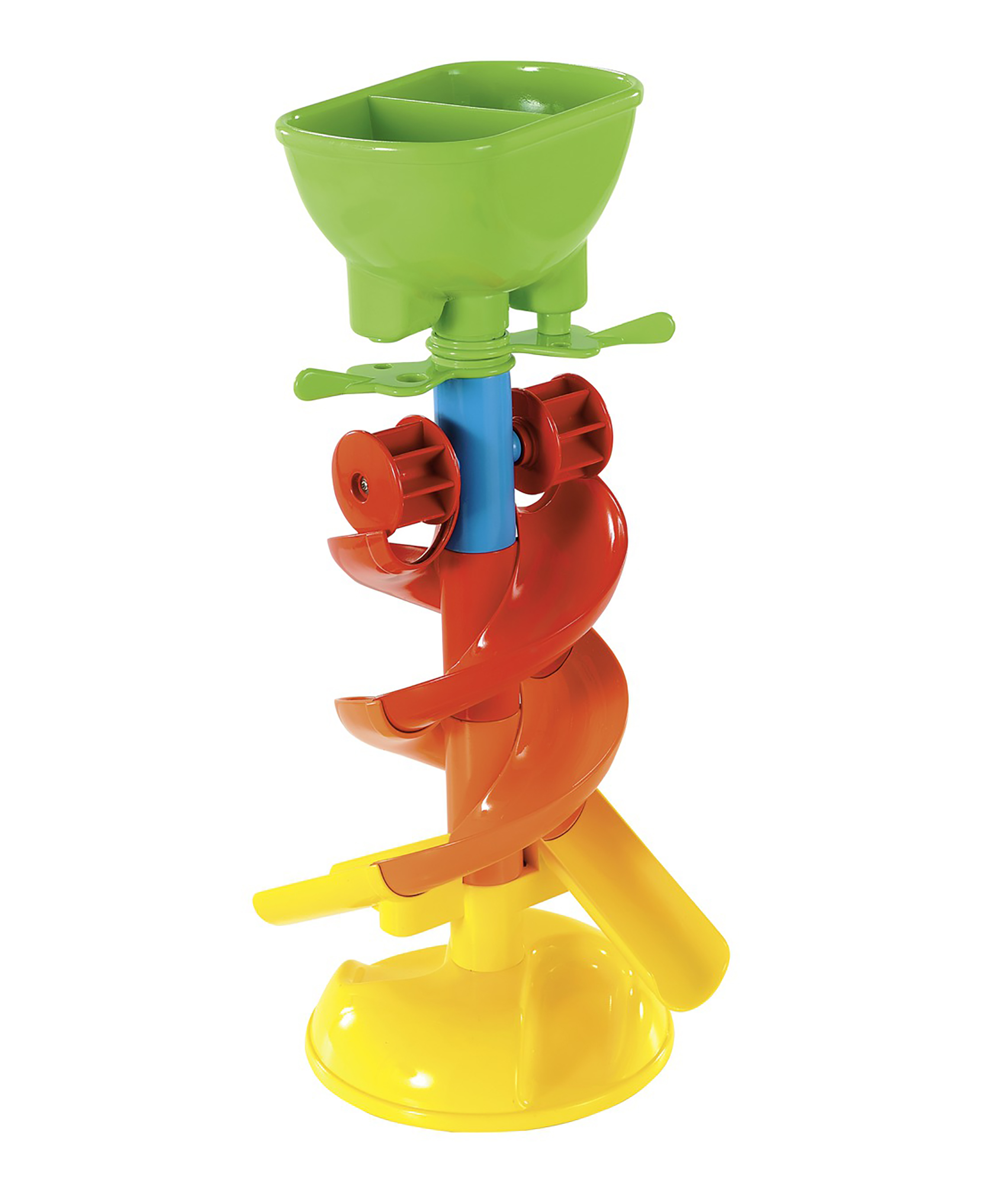 This Pour and Play water run features a winding slide for the water to travel down. Kids will enjoy the watching the water stream down, pouring water through the funnel and using water to make the wheel turn. Best paired with the ELC Sand and Water table which is sold separately.
$14.50 (u.p. $29), available at Mothercare or ELC.
7. QUUT Star Fish Magic Shapers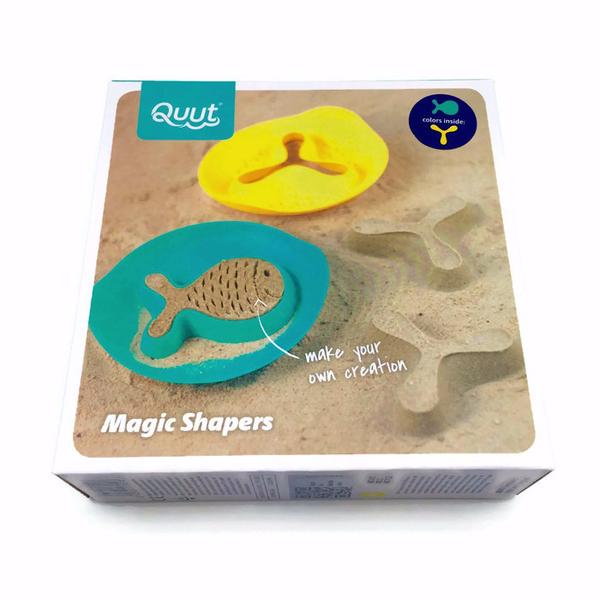 These sand toys can be filled simply by moving the shaper around. You then give it a little tap, lift and the shape is done. These shapers work with snow and bath bubbles too!
S$18.90, available at Play Hao.
8. From Kid to King: The Joseph Schooling Story Book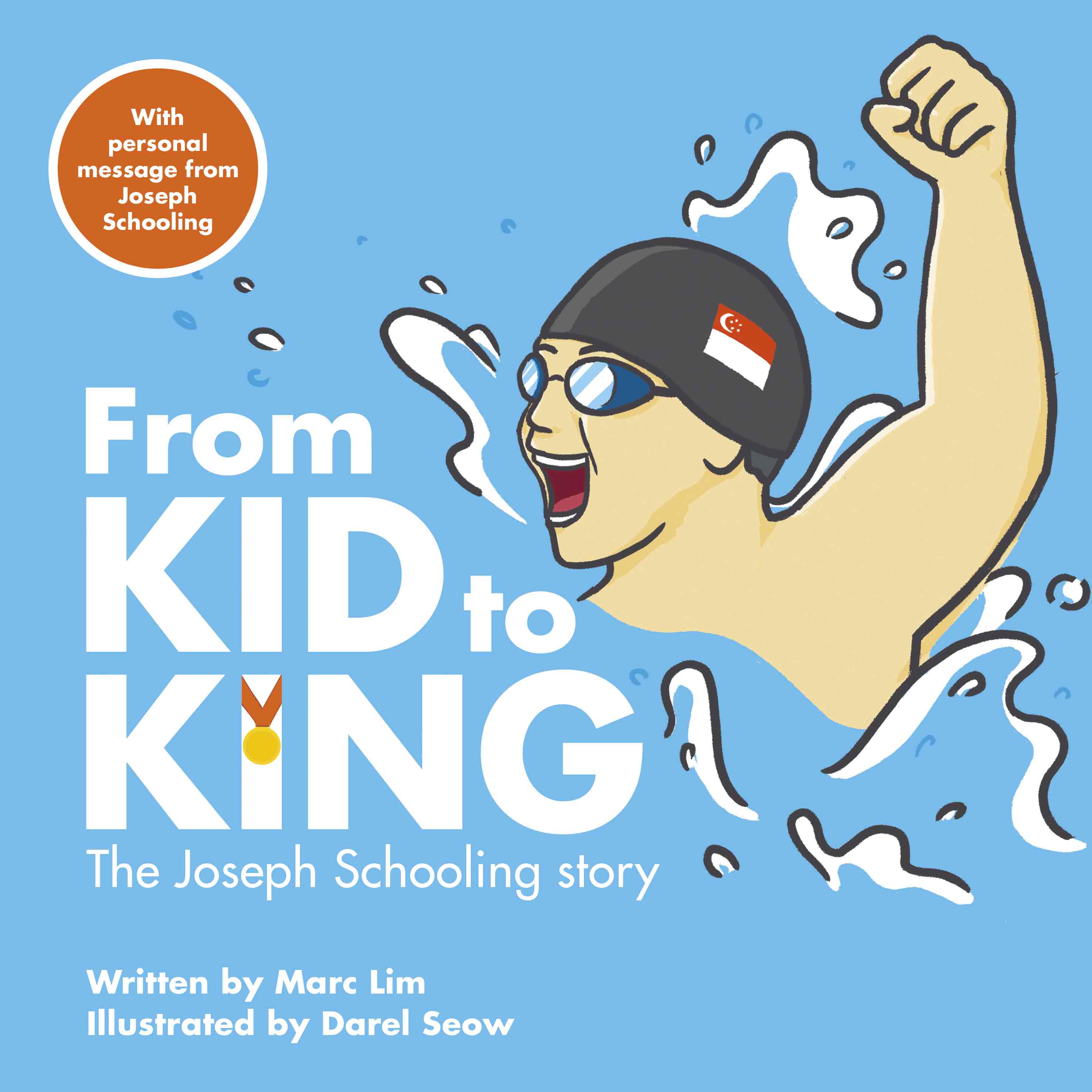 A book that will encourage our little ones to reach for the stars. This book is inspired by Singapore's first Olympic gold medalist Joseph Schooling and includes his personal autograph and a handwritten message.
S$18.90, available at Woods in the Books.
9. Little Artist Sticker Scene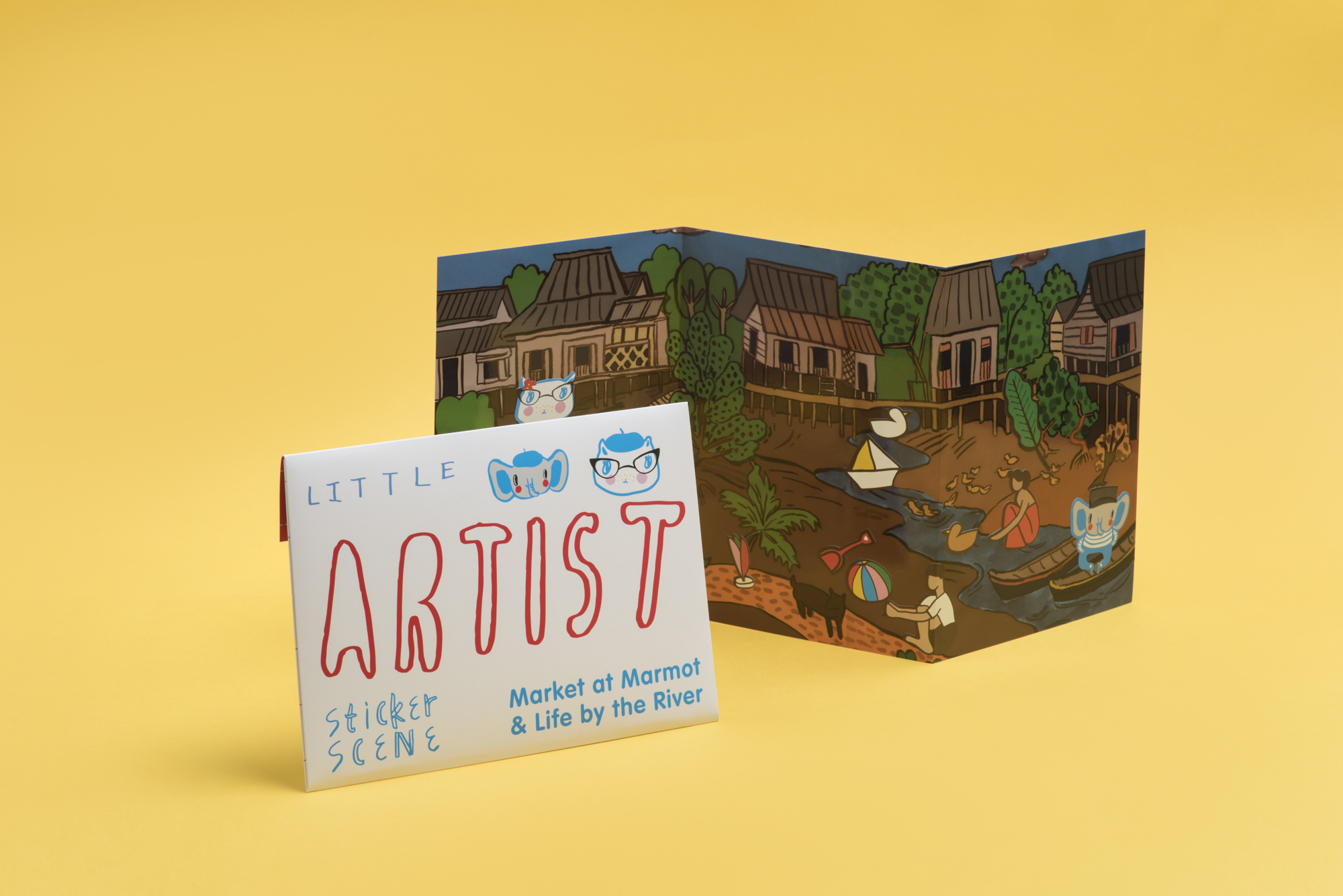 A cute sticker set that introduces the minis to artwork, while entertaining their little minds.
$18.90, available at Gallery & Co.
10. Kid O Whale Toy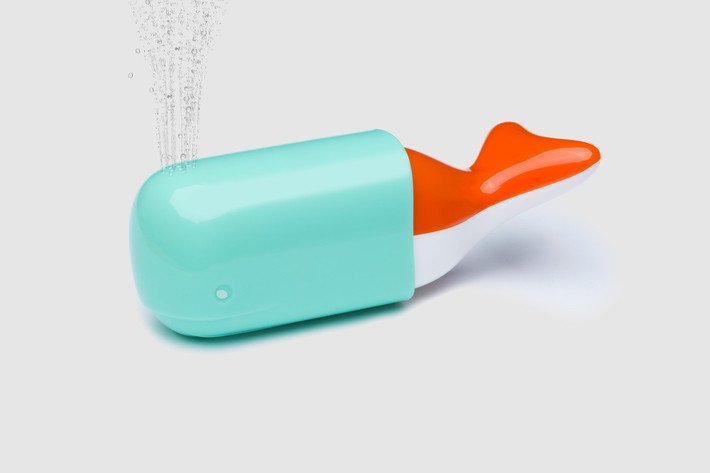 A fun little whale toy that can be used by the children in the bath. It introduces them to the basic principles of water pressure and is made of quality ABS plastic so it's easy to keep clean.
S$19.90, available at Play Hao.
Gifts Under S$80
11. Melissa & Doug Band in a Box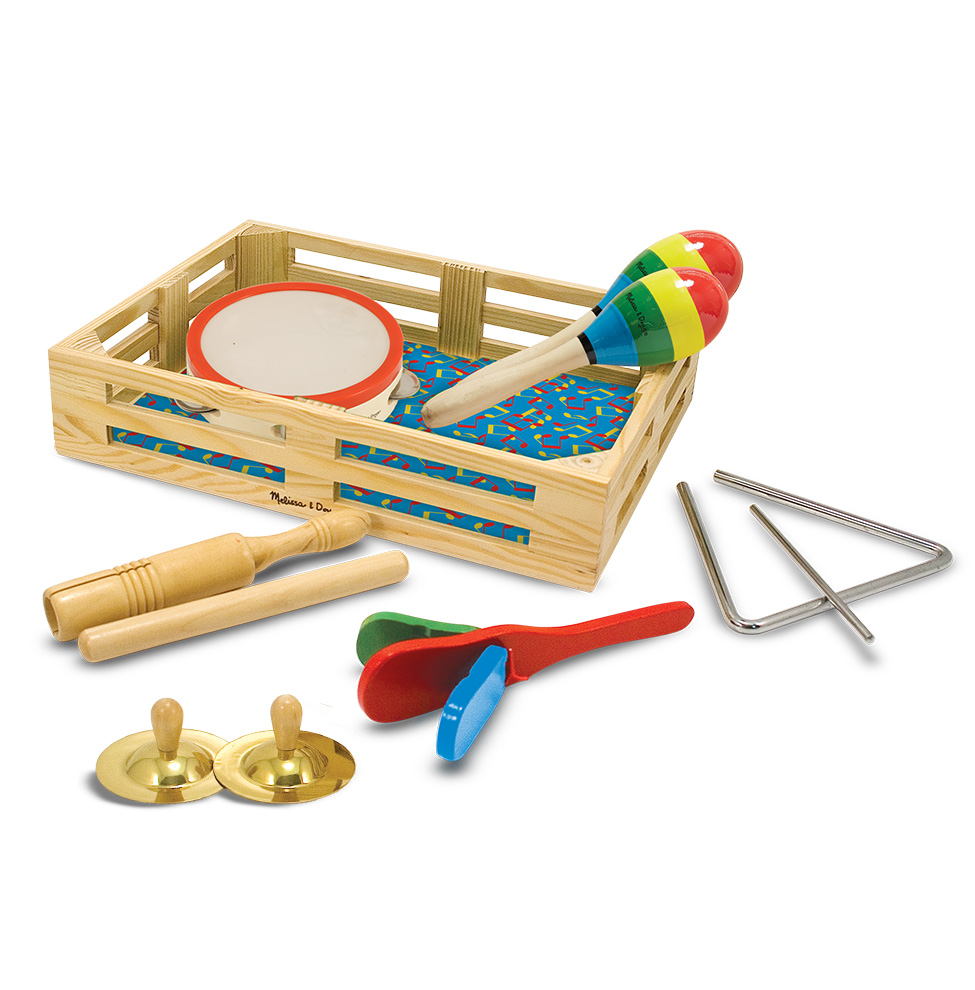 This Band in a Box musical instrument set has everything that your music-loving kid needs to strike up the band and kick-start their future solo career. It includes a tambourine, cymbals, maracas, clacker, tone blocks, and a triangle, plus a sturdy wooden storage crate.
S$35.92 (u.p. S$44.90), available at Motherswork.
12. Easel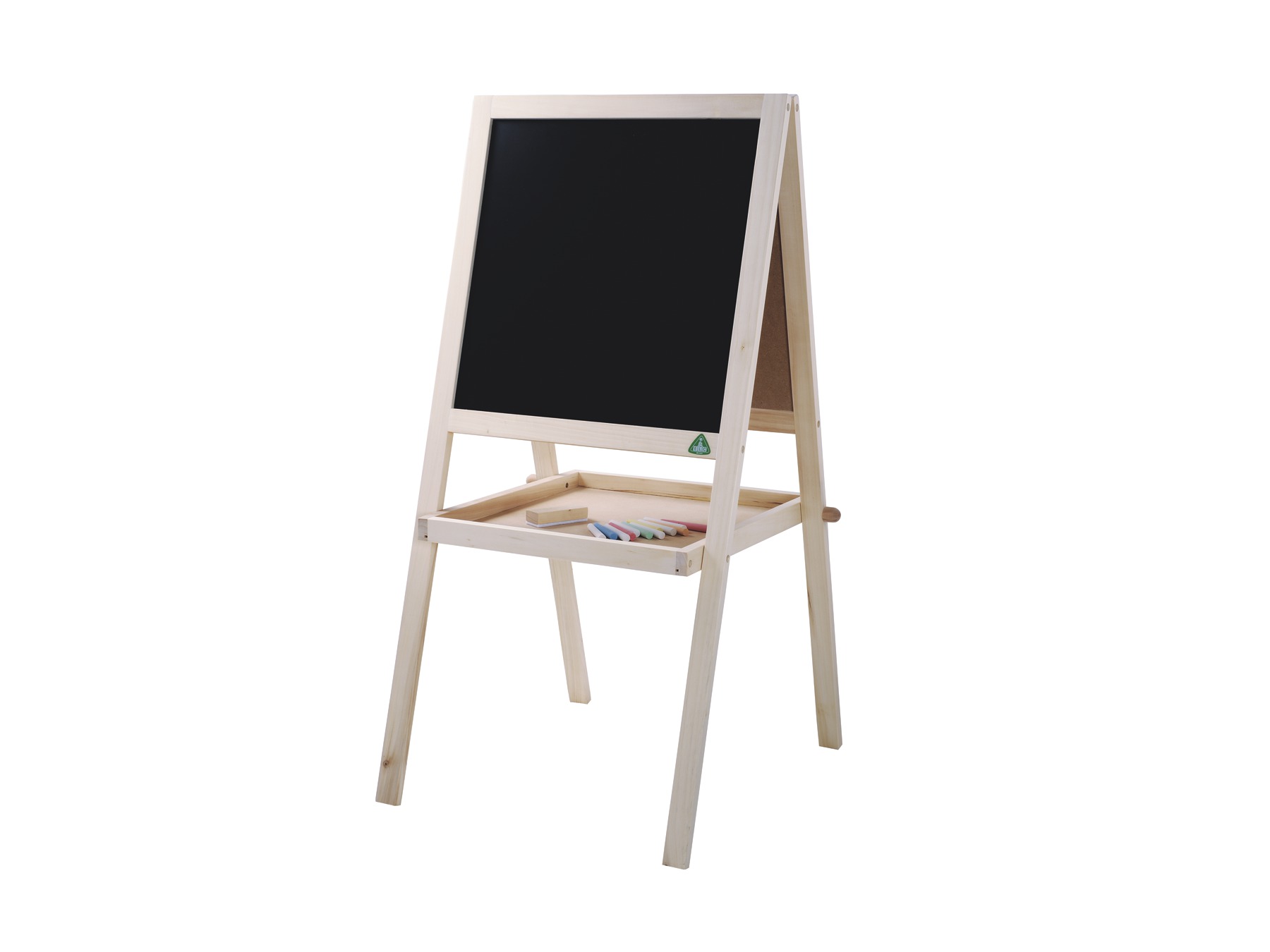 The budding artists will love this double sided wooden easel from ELC. It has a chalk board on one side and a white board on the other, and a handy tray to store accessories.
S$39 (u.p. S$79), available at Mothercare or ELC.
13. Master Chef Junior Assorted Sets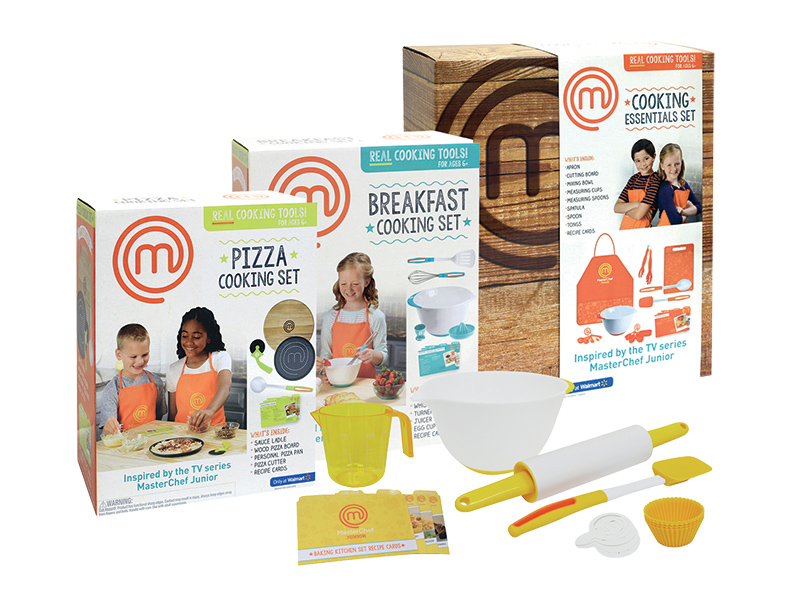 This range of junior cooking kits is perfect for mini aspiring chefs and comes in various sets like 'Baking Kitchen', 'Breakfast Cooking' and 'Pizza Cooking'. Each kit comes with its own individual design and their own secret recipe.
From S$39.90 to S$69.90, available at Takashimaya Department Store.
14. Robot Costume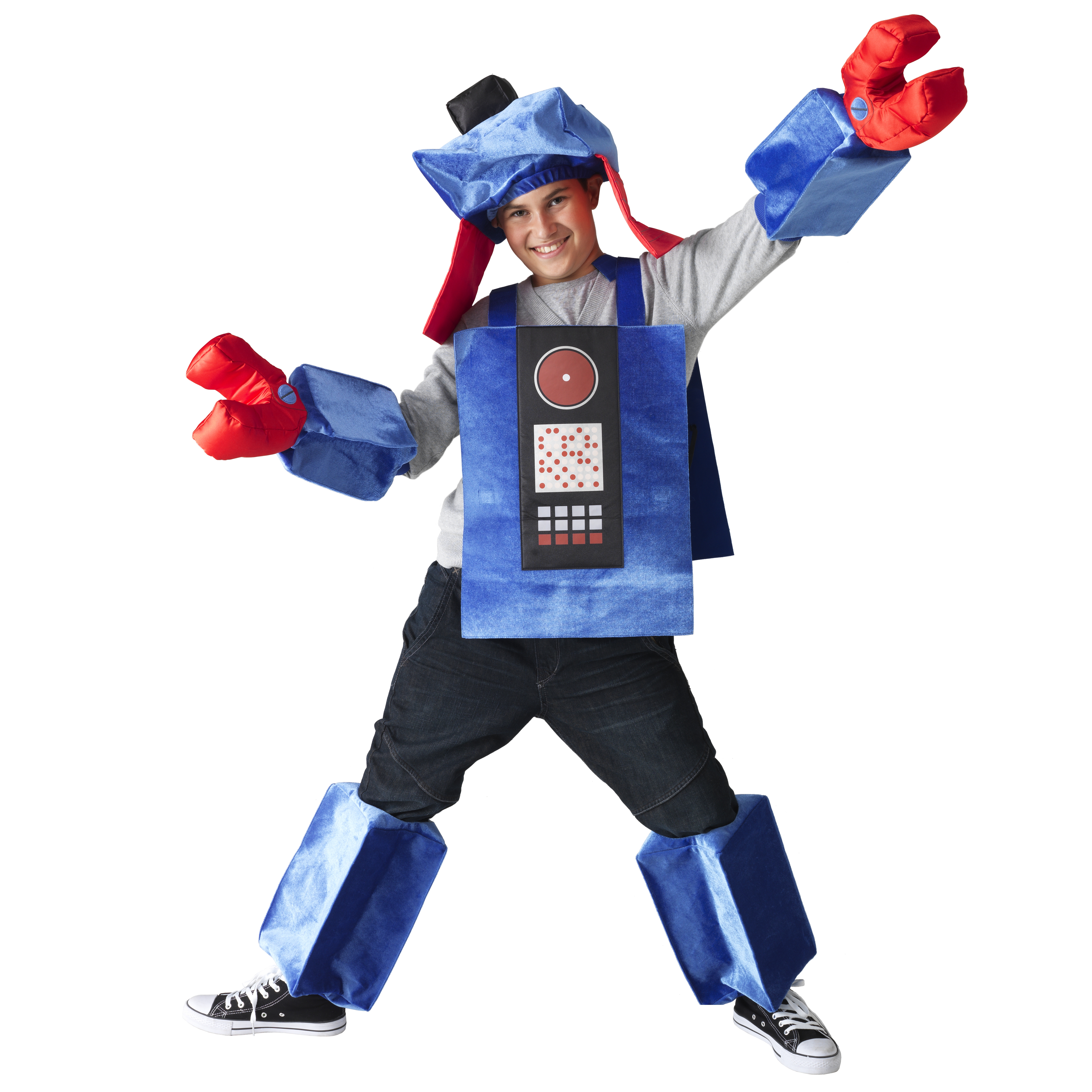 A costume that encourages role play in kids, helping them to develop social  skills while encouraging creativity, this robot costume fits both children and adults so the whole family can enjoy it.
S$43.60, available at Ikea. 
15. Wooden Toy Horse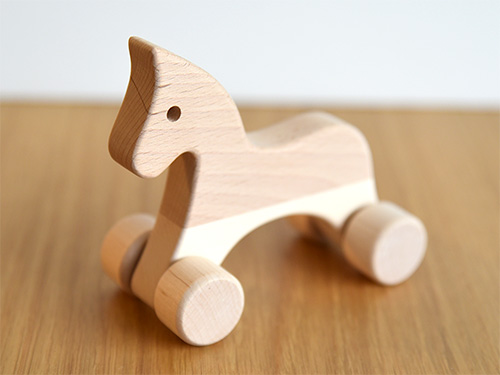 Made from natural wood without finishing, this wooden toy horse is beautifully handcrafted and safe for toddlers to play with. To find out how you can win one of these lovely toy horses, please visit our Mummyfique giveaway page.
S$48, available at atomi.
16. Lego Pony Farm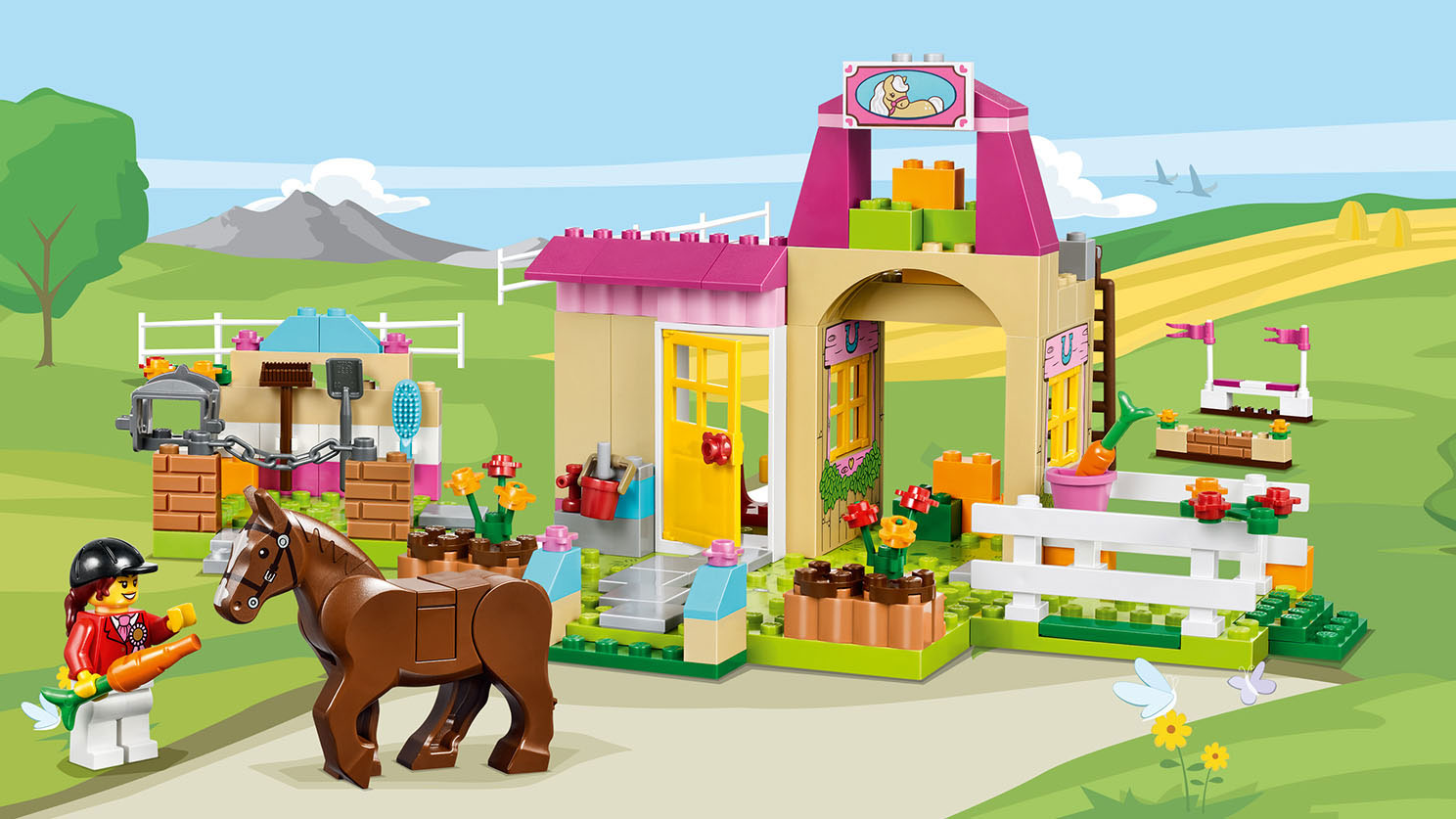 Lego is a classic favourite with children all over. This Pony Farm set has everything your child needs to start exploring the world of Lego brick building while introducing them to ponies and the great outdoors.
S$54.90, available at Secret Chamber, #B1-22 Parkway Parade.
17. Dabber Dot Activity Sets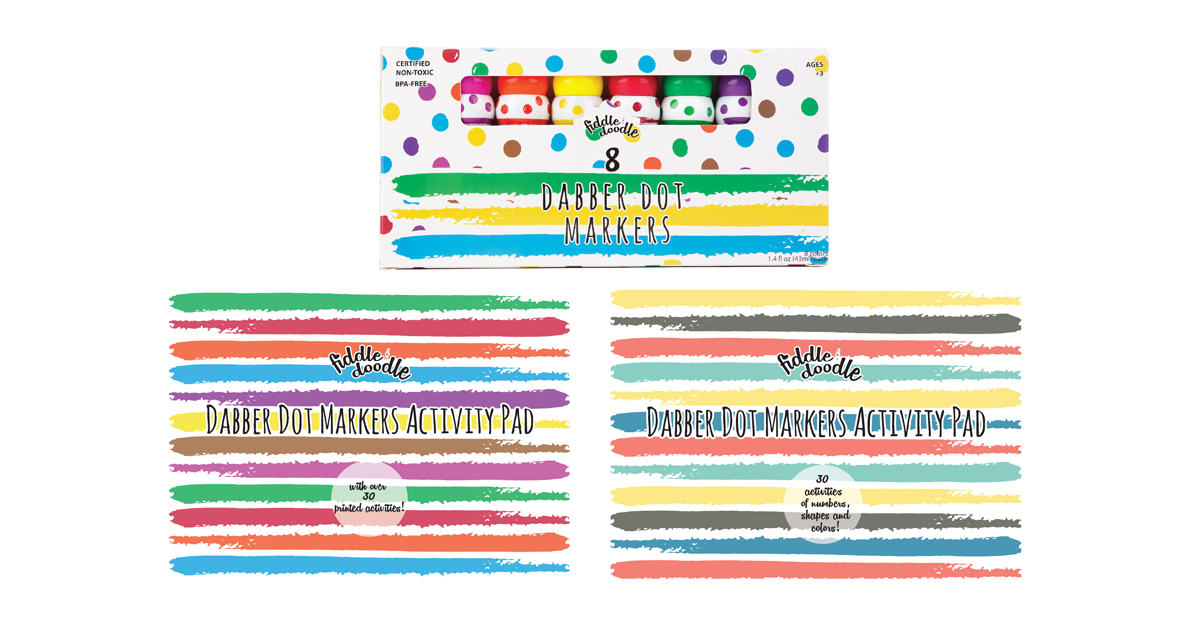 Designed by mum Ada Ee to engage kids in arts and crafts (over digital gadgets), Dabber Dots includes thick-grip markers and an activity pad that encourages children to dab and dot, helping them to practice hand-eye coordination. You can win a Dabber Dot Activity Sets in our Mummyfique giveaway.
S$54.90 (u.p. SS$71.90), available at Fiddle & Doodle. 
18. Leapfrog Learn & Groove Musical Mat + Count & Colours Band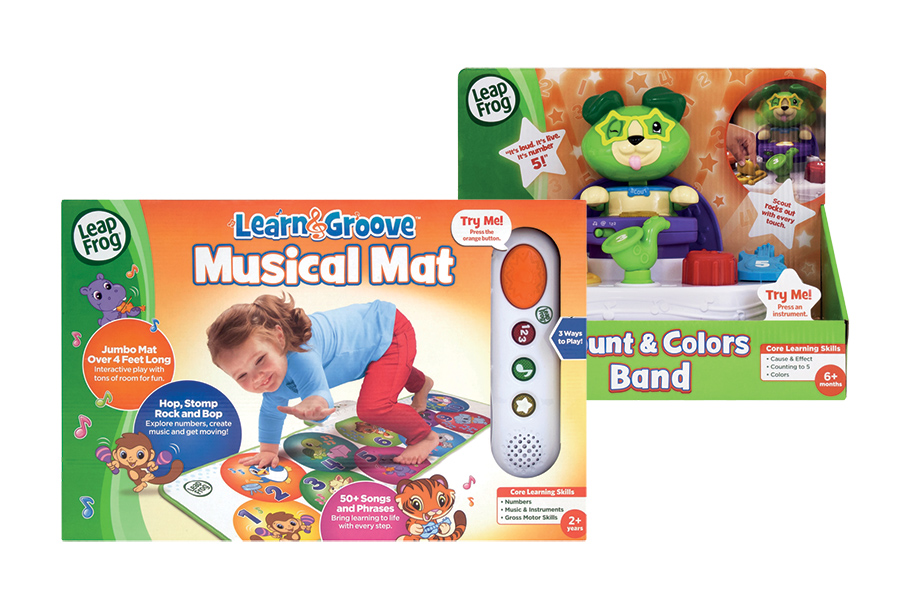 This special Leapfrog toy combo is exclusive to Takashimaya this Christmas and encourages both interactive learning and entertaining play. While your little ones enjoy exploring numbers on the interactive play mat, they can also groove along to the beat at the same time. They are also able to count and learn about colours to the tune of catchy rhymes while tapping to the instruments.
S$75, available at Takashimaya Department Store.
19. Fantasy Forts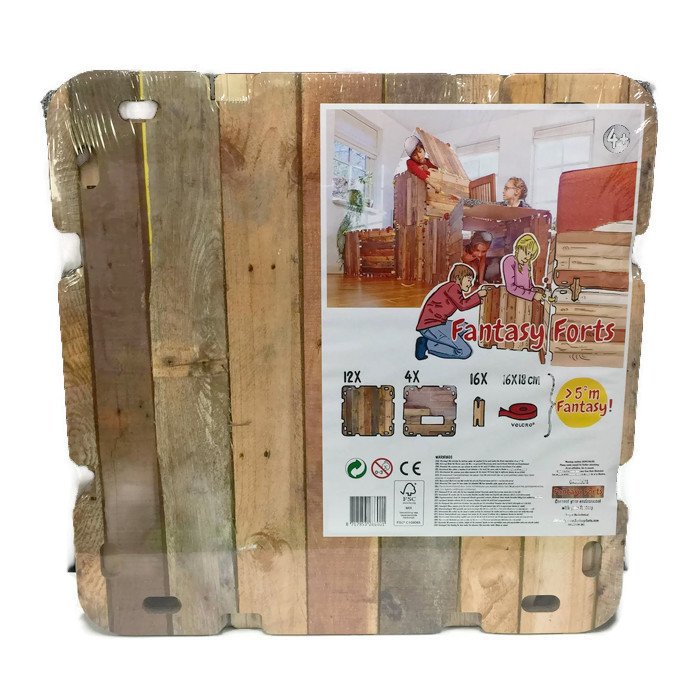 Targeted at kids aged four and above, this Fantasy Forts set consists of sixteen plates (with a double-sided Velcro system for easy attachment) and more than five square metres of building material, allowing kids to expand their imagination and build their own castles or forts.
S$79, available at Play Hao .
20. Chicco U-Go Trike, Pink Arrow Bike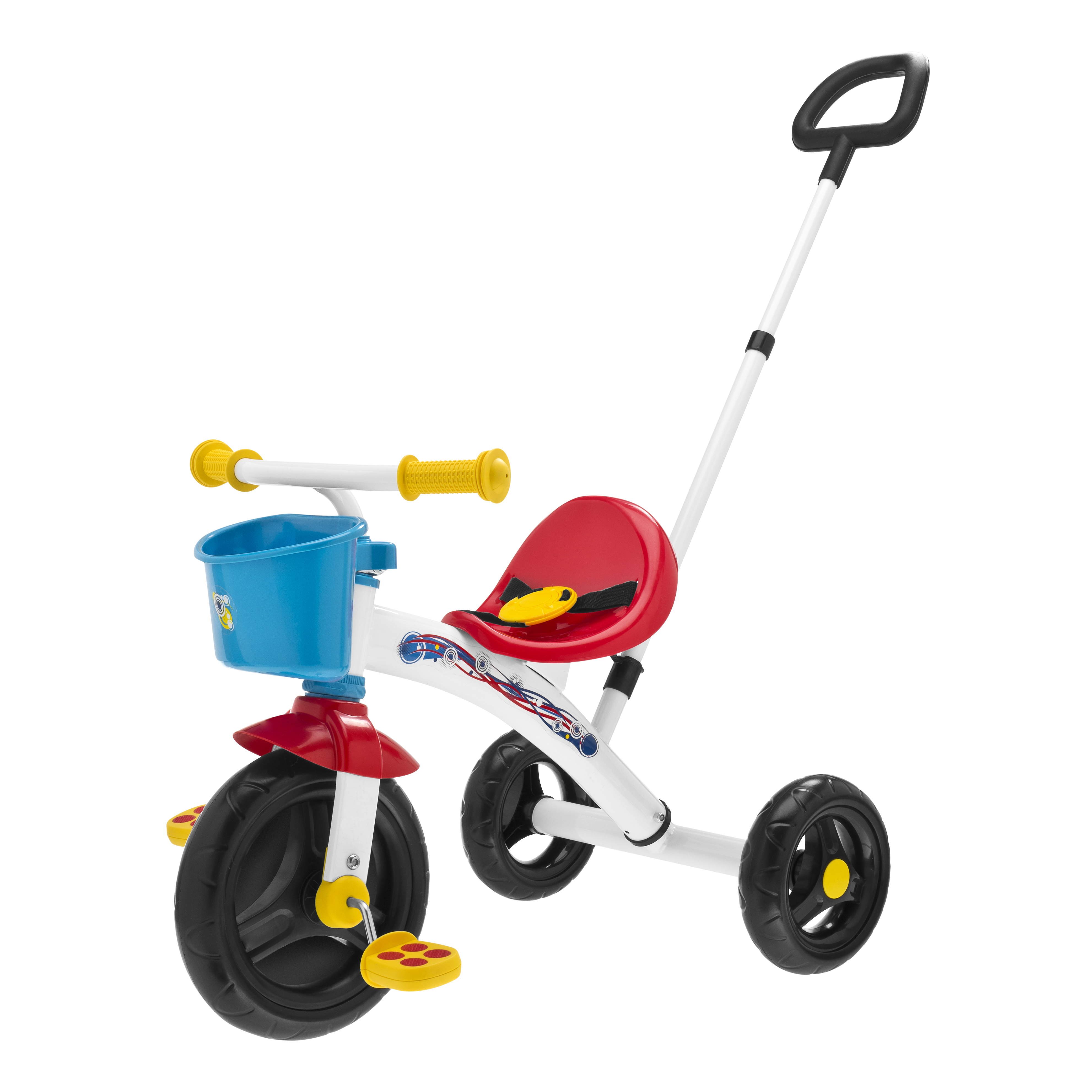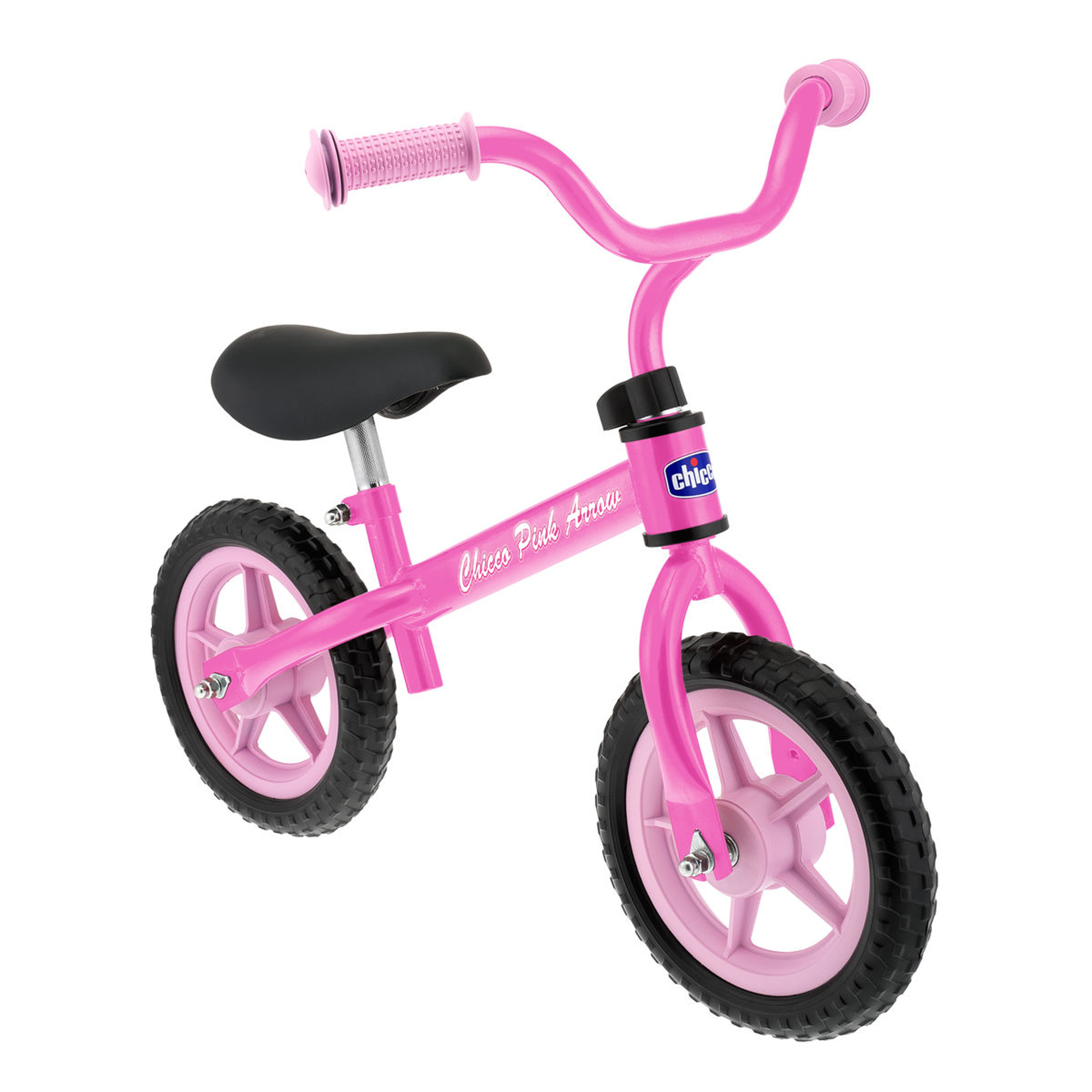 The Chicco U-Go Trike (left)  is suitable for little ones aged 18-months to five and features two modes of use: Push 'n' Go where a handle allows parents to push and guide the child and Free Pedaling where older kids can pedal freely. For the older children who are learning to ride a two-wheeled bike, Chicco also has the Pink Arrow Bike (right) for kids aged three and above.
Both S$79.90, available at Chicco.
Gifts Under S$200
21. Spiro Bouncer See Saw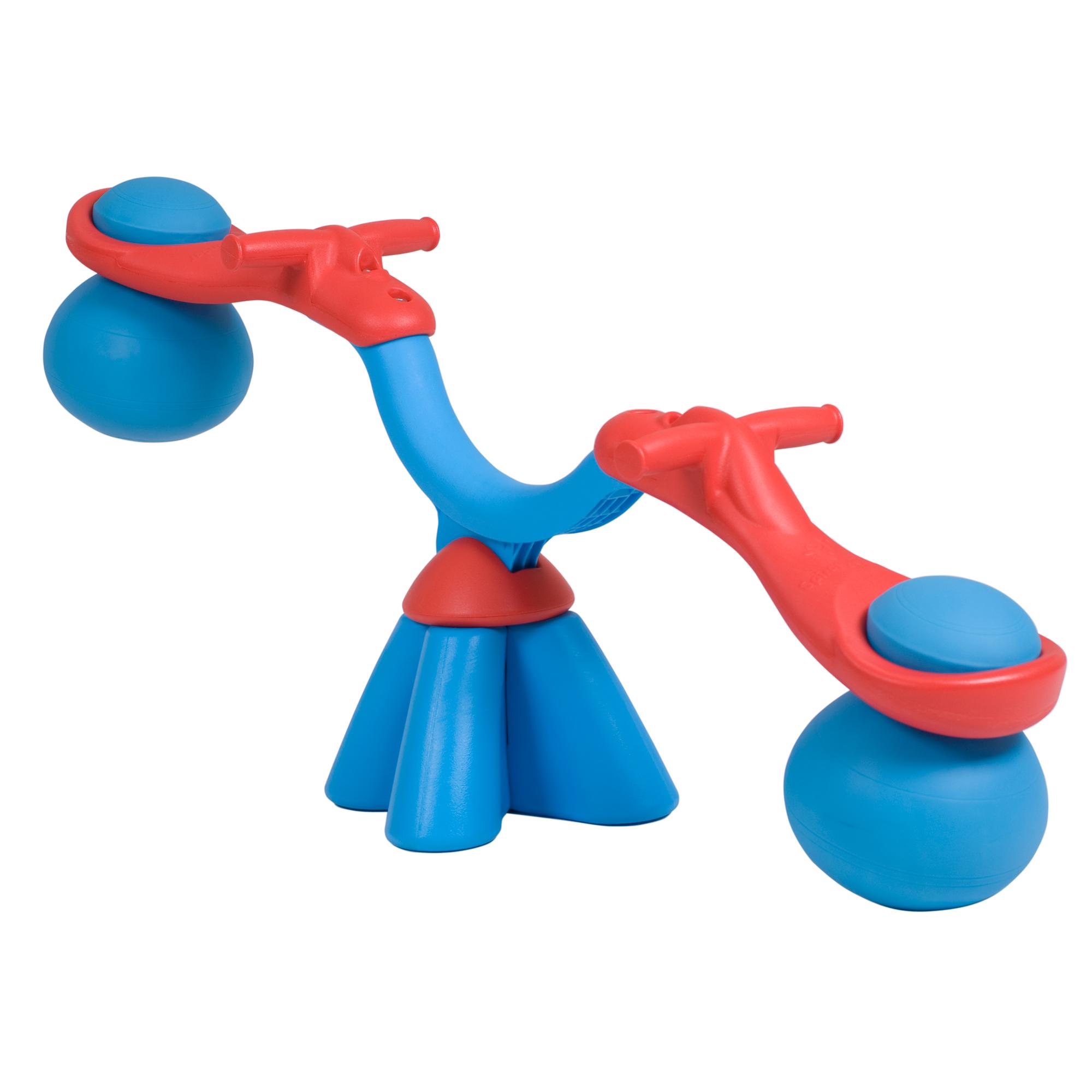 A fun, spinning see saw for kids to enjoy, the Spiro Bouncer features comfy cushioned seats and has a padded base so they can be used indoors without marking floors. Designed to develop strength, balance and coordination skills, this see saw will definitely delight your little ones. To find out how you can win this see saw, visit Mummyfique's giveaway page.
S$110.00, available at White and Black Trading.
22. Personalised Rocking Chair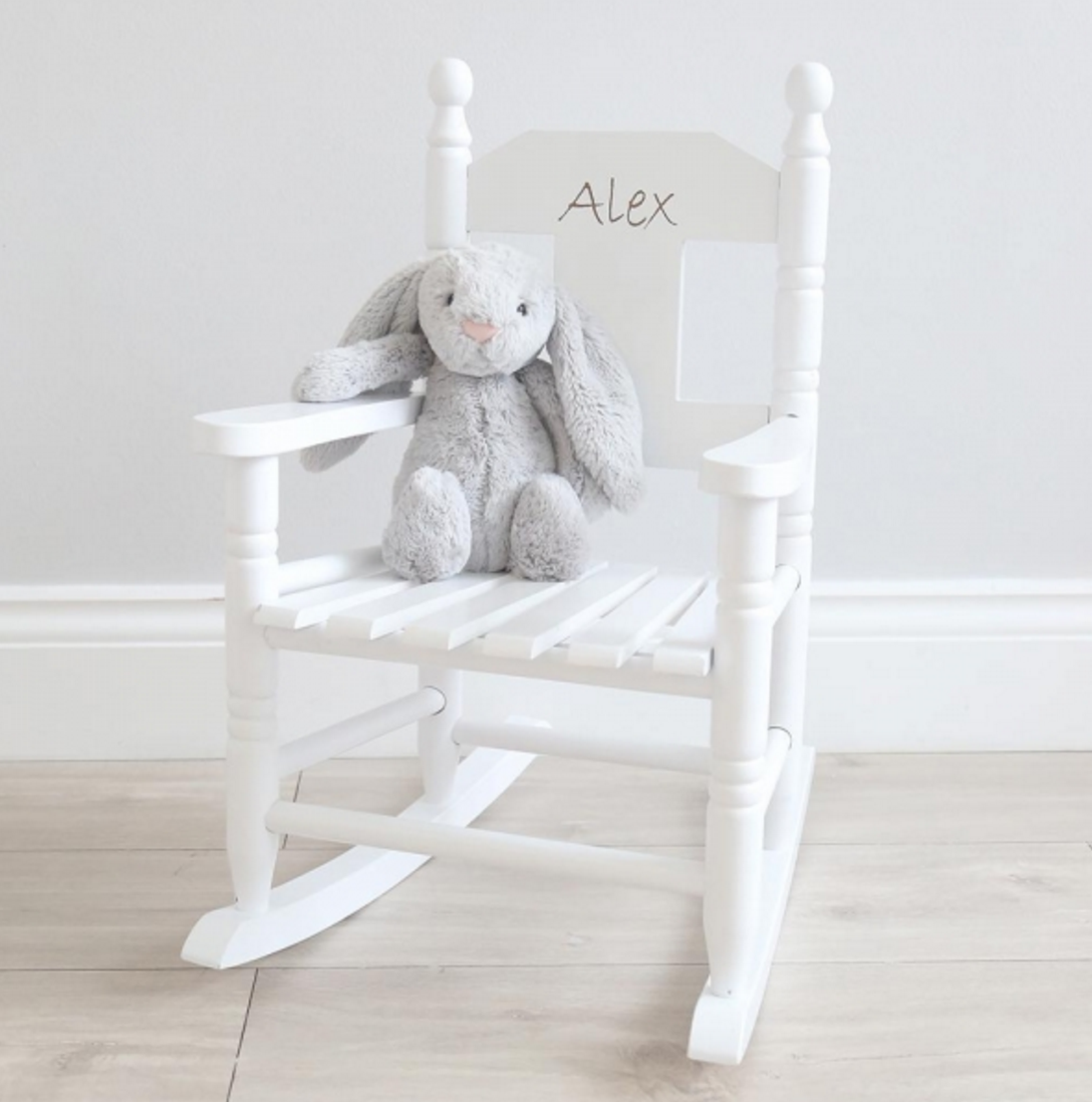 How cute is this personalised rocking chair from My 1st Years? While the little ones enjoy the chair, daddy and mummy will appreciate how stylish it looks in the home as well.
S$112.88, available at Gifts Less Ordinary.
23. Bubble Gym Electronic Playmat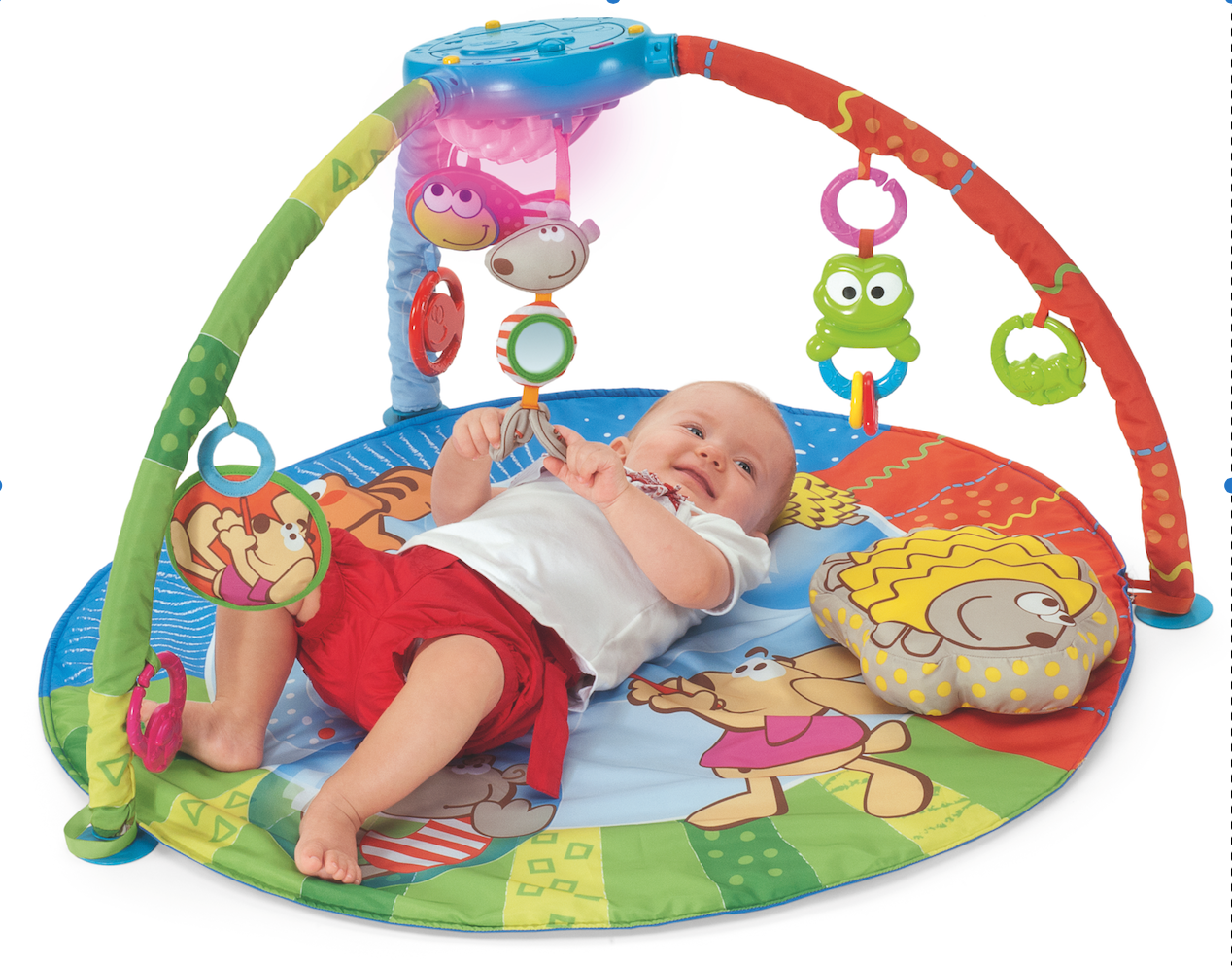 Here's one for the babies. This play mat is covered with attractive patterns and bright colours and offers hours of fun. The Bubble Gym is fitted with a toy bar and electronic activity panel providing babies with all sorts of sounds, lights, and textures!
S$129.90, available at Chicco.
24. PlanToys Bird Walker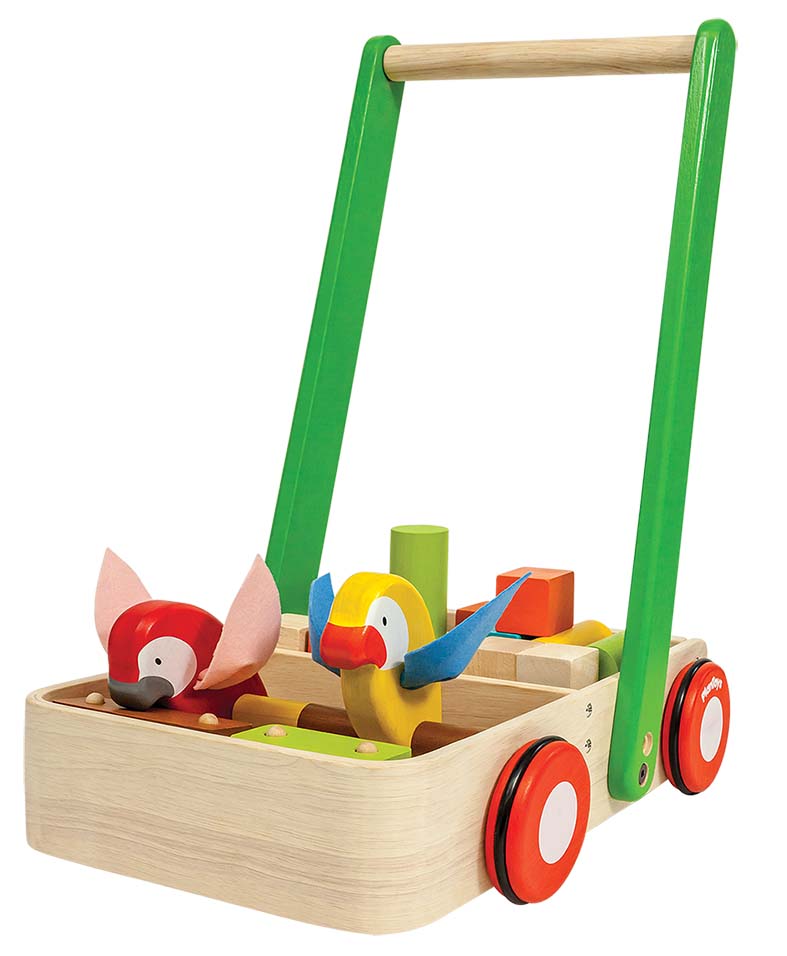 Designed to help toddlers take their first step, this award-winning walker is colourful and fun and features birds that move and peck when it is pushed.  It comes comes with an adjustable handle for different heights, a Friction Knob to control speed  and 16 blocks for added play value!
$129.90, available at The Better Toy Store, #01-70/71/72 Parkway Parade.
25. Baby Bites Whale Sleeping Bag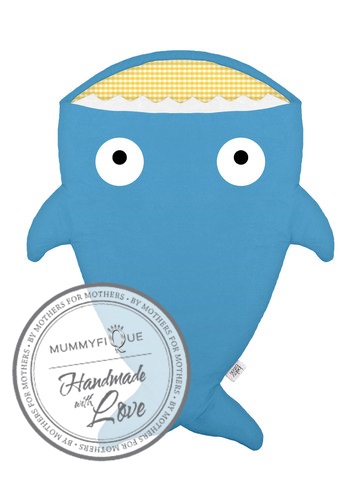 This sleeping bag doesn't just look fun, it's also made from 100 per cent soft cotton that will keep your baby comfy and snug.
S$149, available at Mummyfique.
26. Djeco Colour Dollhouse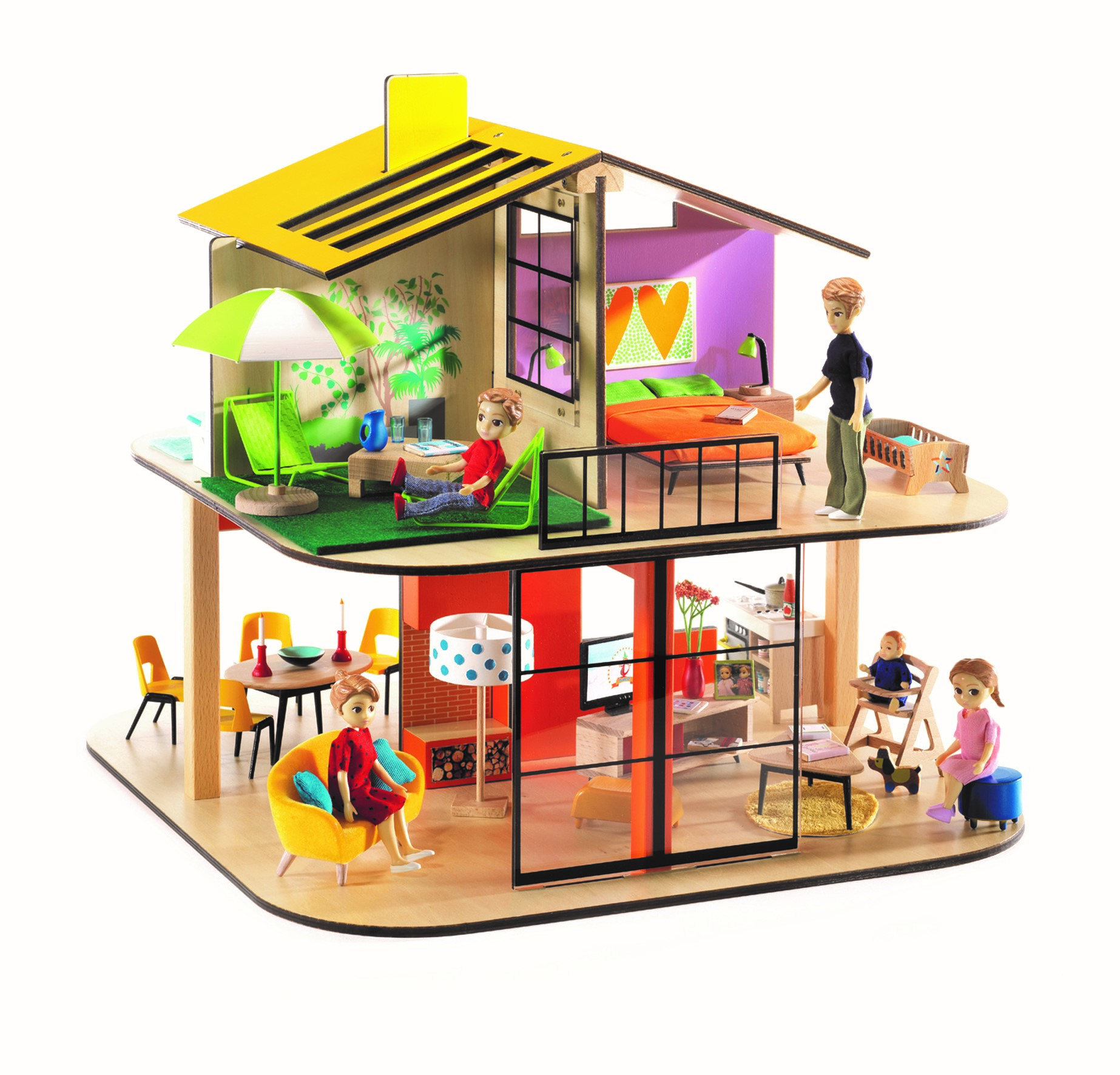 A modern take on the traditional dollhouse, this colourful toy will be a hit with little girls. Featuring bold colours and a geometric layout (reminiscent of Bauhaus furniture), this is a stylish toy that will brighten up any nursery. Note: accessories not included.
S$149.90, available at The Better Toy Store, #01-70/71/72 Parkway Parade.
27. DUKTIG Play Kitchen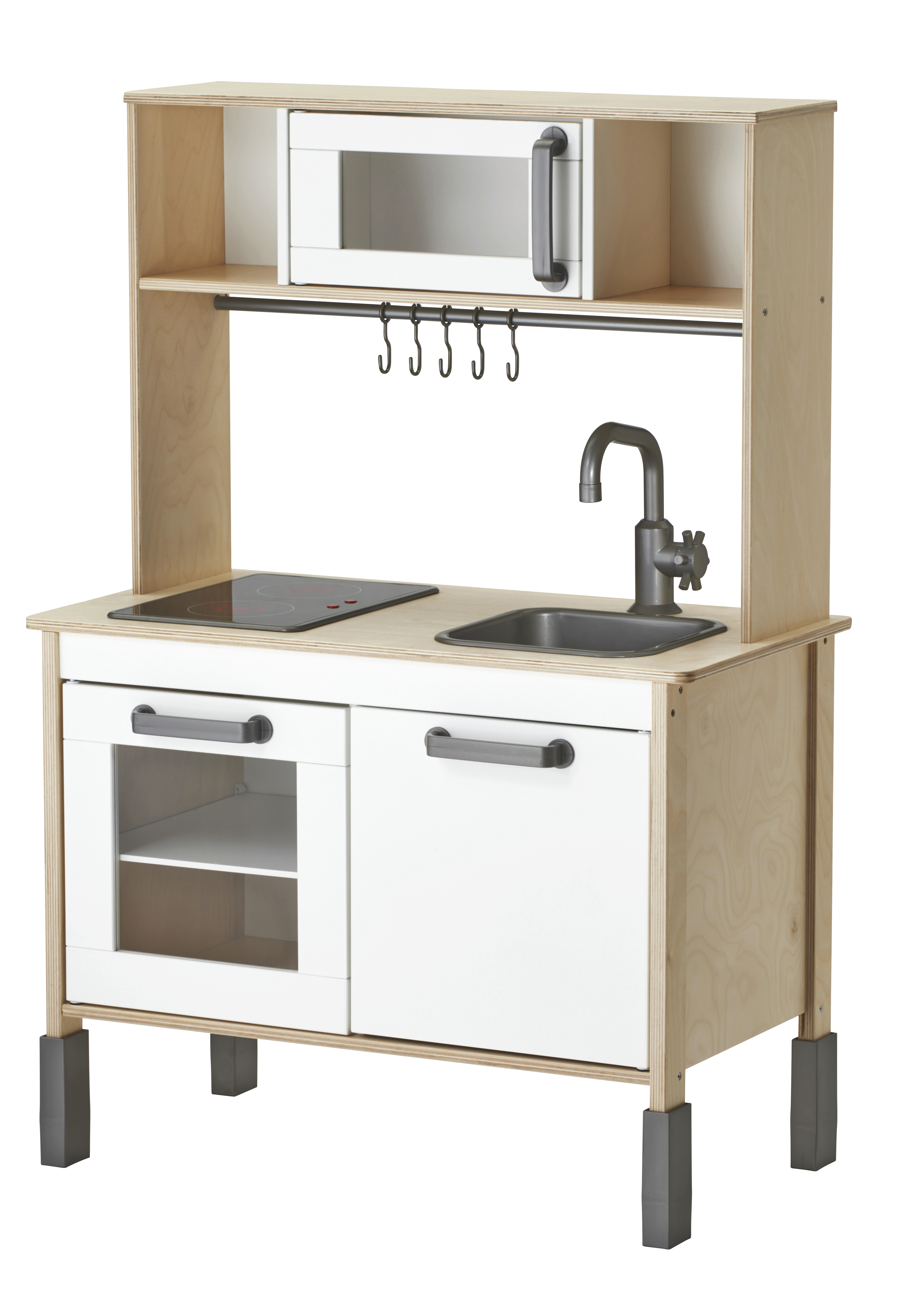 This play kitchen for kids offers them the opportunity to pretend to be little chefs. It comes with a realistic tap and sink, and the hob lights can be switched on/off (but do not get warm). This is the perfect gift for a junior master chef in the making.
S$159, available at Ikea. 
28. Micro Mini 3-in-one scooter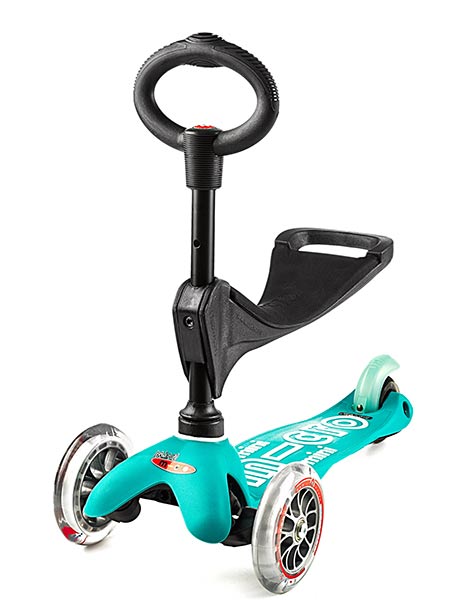 This mini micro 3 in 1 scooter is catered for children from 12 months through to five years. Little ones aged one to two can enjoy it as a ride on, and it turns into a toddler scooter when the seat is removed. For older kids (aged three to five), you simply replace the o-bar with a T-bar and it turns into a mini scooter. For more information, see this video here.
S$195, available at White and Black Trading.
29. Hape Happy Grand Piano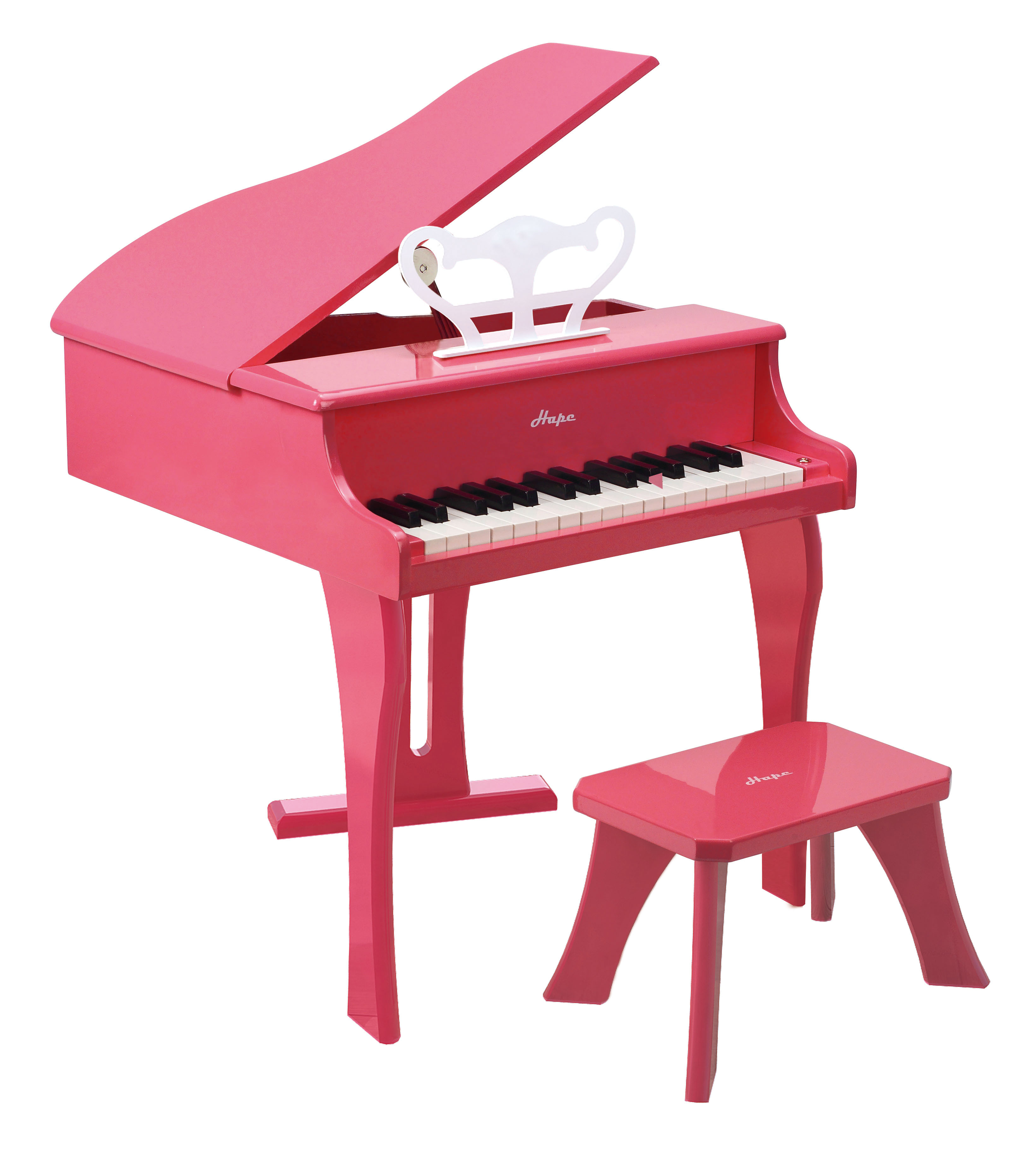 If you're hoping to inspire a future piano maestro, the Hape Happy Grand Piano is just the thing. Made from maple, Baltic birch plywood and plastic, this mini piano produces a lovely sound to match its appearance.
S$195 (u.p. S$249.90), available at all three Robinsons stores – The Heeren, Raffles City & JEM.
30. Magna-Tiles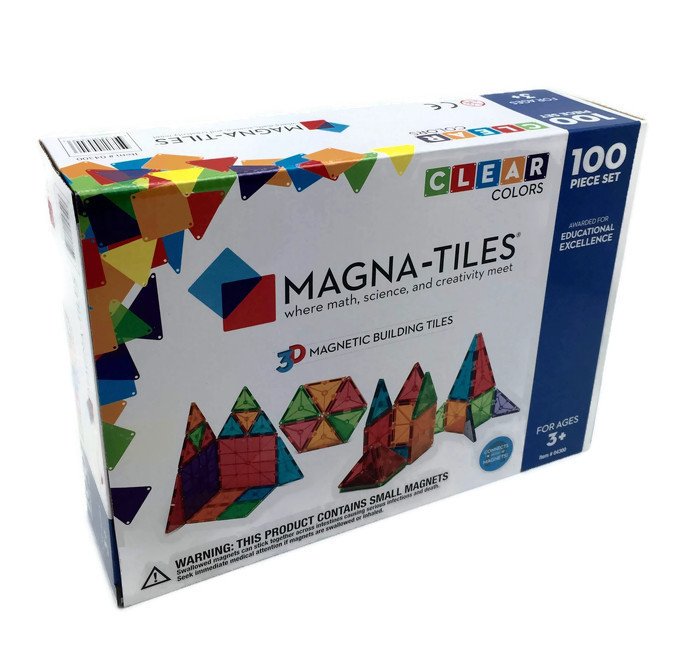 Magna-Tiles offers little ones the opportunity to indulge in open ended building play and this 100-piece set is fun, colourful and perfect to build garages, castles, cars and rockets.
S$199, available at Play Hao.
Experiences as gifts
31. Oceans Dreams Sleepover at S.E.A. Aquarium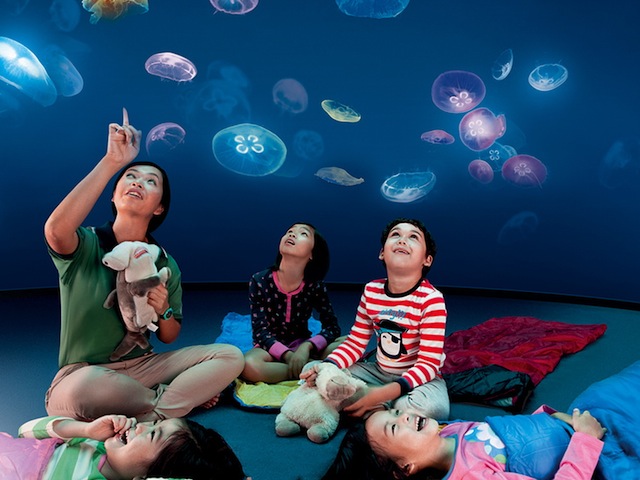 Little ones get to learn more about the deep blue ocean and the creatures that live in it through games and fun-filled activities while spending a night in the S.E.A. Aquarium. They'll also get to peek into the usually out-of-bounds back operations and see what it takes to run an attraction that is filled with so many sea creatures. We're willing to guarantee that the most memorable part will be when they get to sleep in front of the Open Ocean Habitat and have manta rays, leopard sharks and multiple schools of fish watching them as they slumber.
S$548 for a 2 adults and 2 children family package, S.E.A. Aquarium.
32. Trimmings Salon and Spa Pampering Session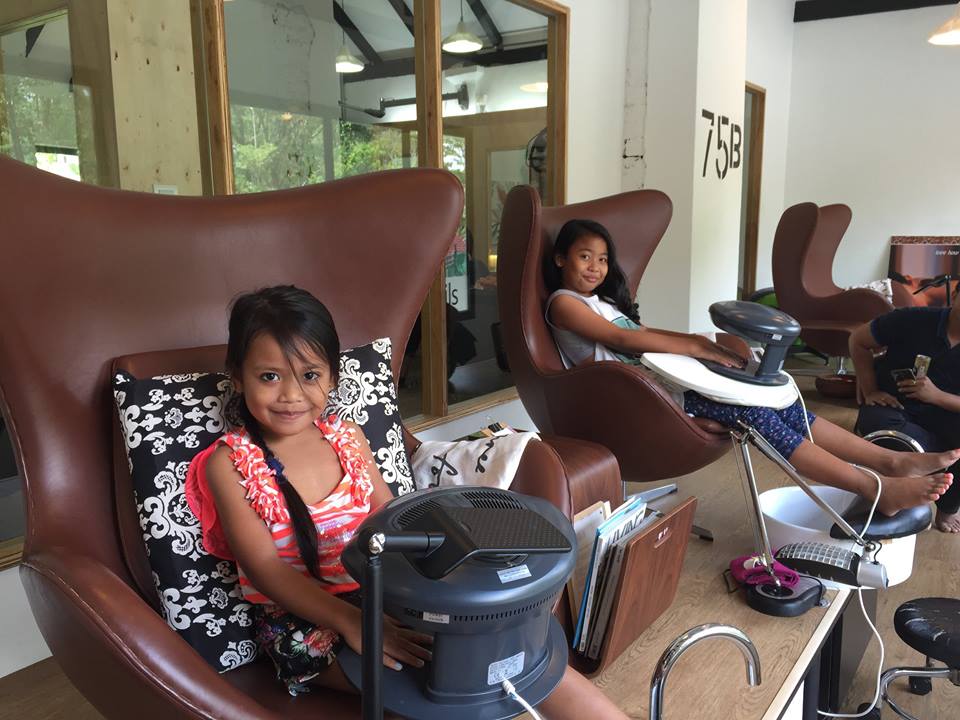 Give your minis a head to toe experience they won't forget. Trimmings has manicure, pedicure and even body massage sessions that have been specially tailored for littles ones to enjoy and they'll leave feeling ever so pampered that you'll probably find it difficult to ask them to leave.
S$18-45 per session for children aged 3-9, Trimmings Salon and Spa.
33. Kidzania Singapore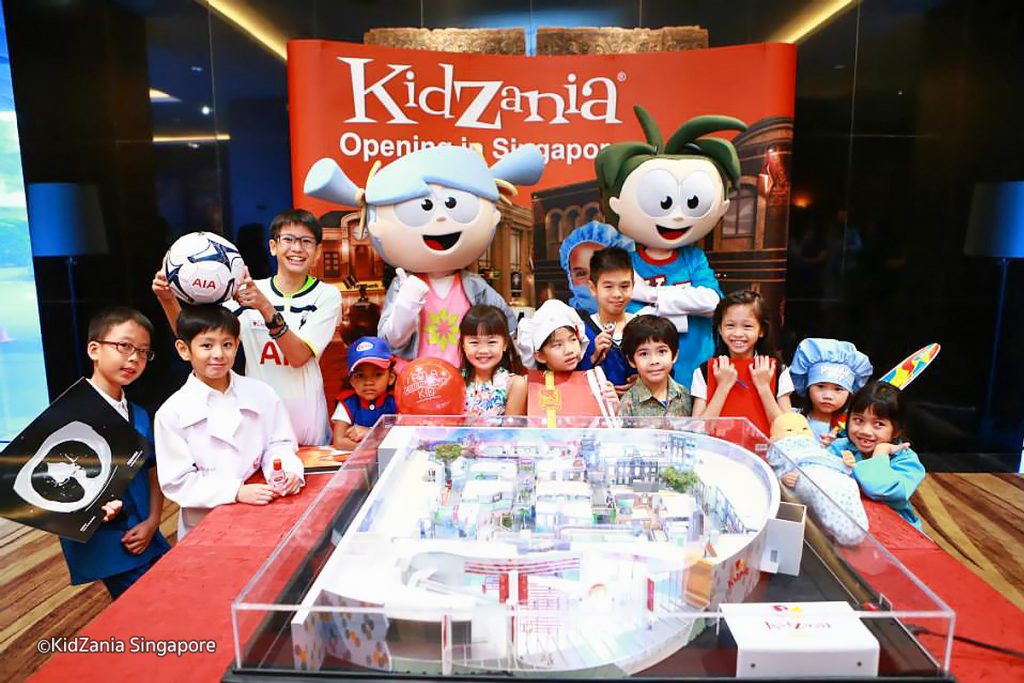 Kids love to role play and there's no better way to do so than at Kidzania. The kid-sized city, which is complete with paths, pavements buildings and vehicles, allows children to experience what it is like to take on different career paths such as pilots, chefs, crime scene investigators and window washers. They'll also get to earn money that they can use to take part in other activities or purchase other goods and services.
S$58 for children 4-17, Kidzania.
34. Urban Ski Kids Club Lesson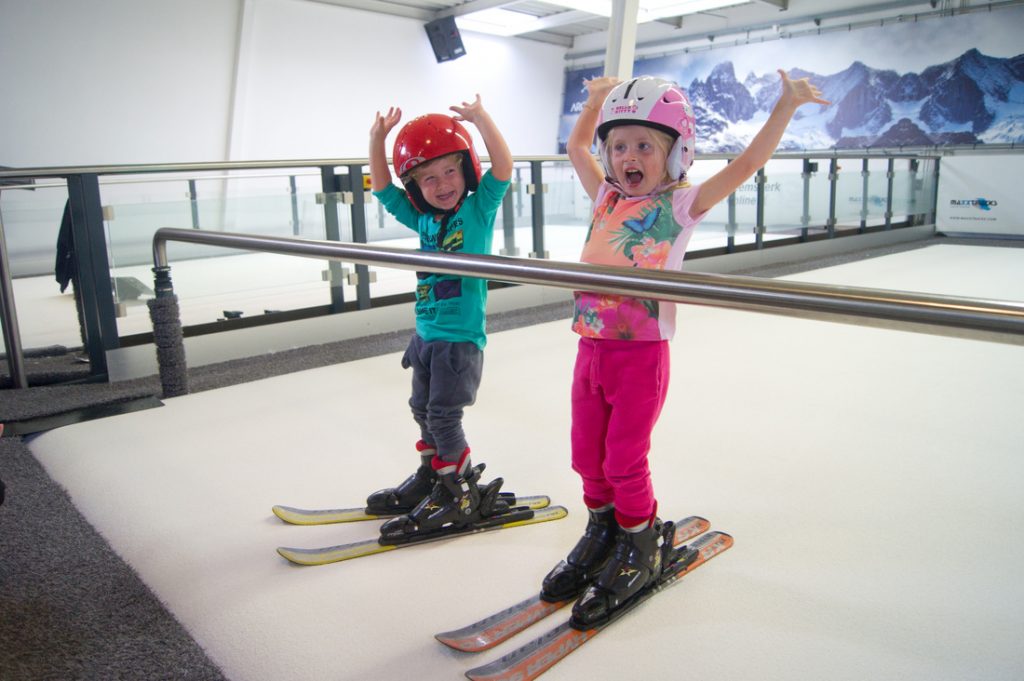 Having a lack of snow doesn't mean that skiing isn't possible in Singapore, not with Urban Ski around. Tots can learn the basics of manoeuvring on skis and progress on to more challenging skills depending on their progress. These lessons will also prepare them for the slopes when the family takes snow-filled vacation.
S$130 per session for children aged 4-8, Urban Ski.
35. Dinner at Uncle Tan's Kelong
Very few little ones would be able to say that they have experienced enjoying a full meal over the sea with fish swimming lazily next to them. The authentic kelong meal experience can be had at Uncle Tan's Kelong. You have to make reservations ahead of time, and the menu will only be known a week before your actual meal as it is dependent on what's available. From what we know items include steamed prawns, flower crab and fried squid. You also get a tour of his home and farm that is housed on stilts – it's bound to be a novelty for kids.
Call 83569547 to make reservations.
36. Dining on Cloud 9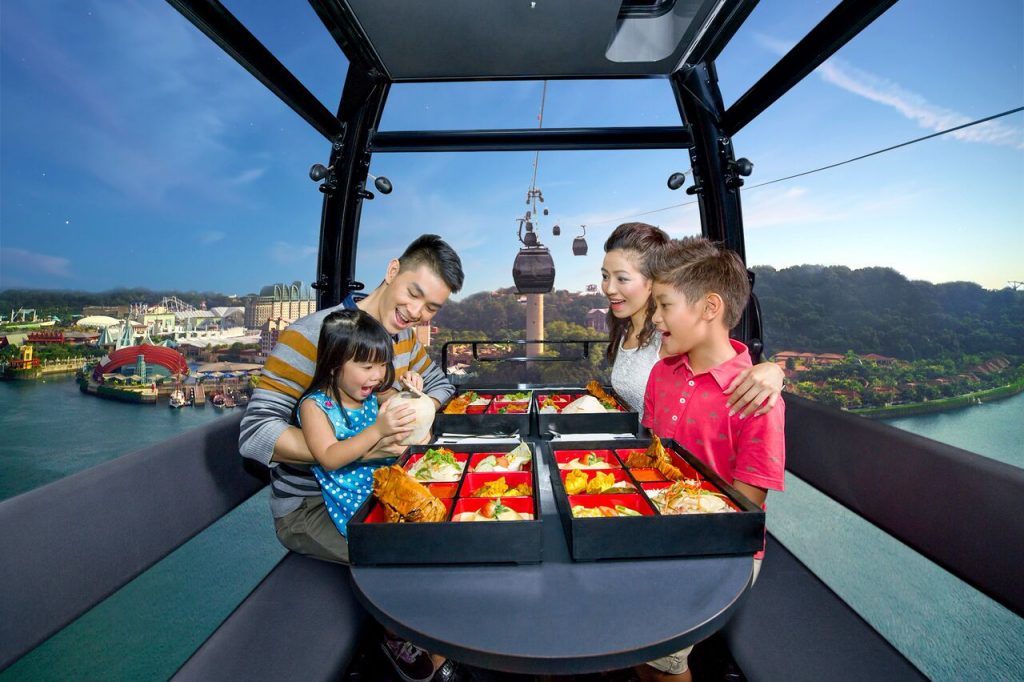 Bring your munchkins for a meal in the air – on a cable car that is. From Faber Peak Singapore, you will board the Singapore Cable Car heading for Sentosa and get to dine while taking in the bird's eye views of Singapore as it turns from day to night.
37. Forest Adventure Kids Course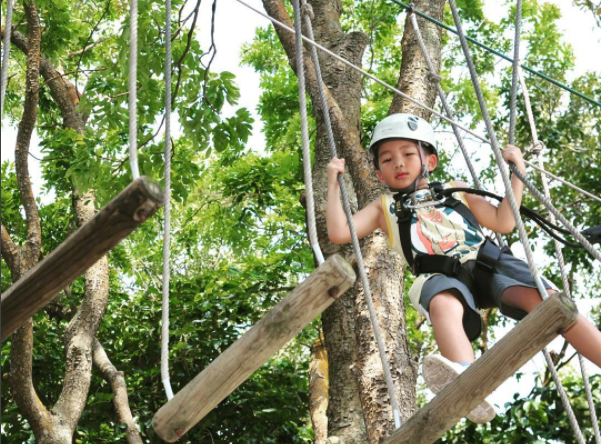 Image credit: Instagram @forestadventure
Kids get to test their limits through challenging obstacles that they will have to overcome their fears to conquer. Their efforts will be rewarded as they get to zipline down to the ground. Though they be high up among the trees, children are attached to a safety line to protect them from falling down. Friendly instructors will be on hand at all times to assist them and cheer them on as they push themselves to their limits.
S$34 an hour for kids aged 4-12, Forest Adventure.
38. Universal Studios Singapore VIP Tour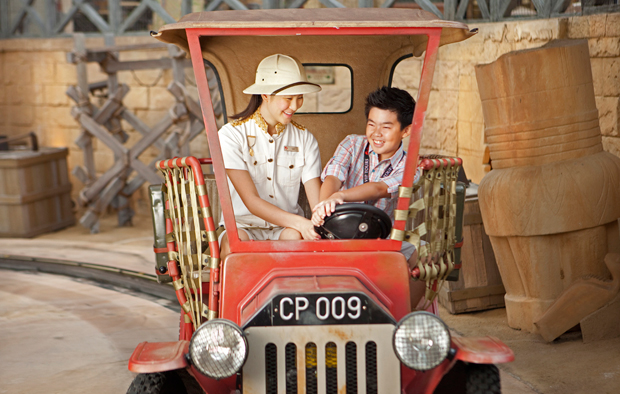 The insiders tour, VIP access and priority entry to rides is what your kids will get when you sign them up for the Universal Studios Singapore VIP Tour. The tour also includes a $25 food voucher that can be used within Resorts World Sentosa, 10 per cent discount on selected merchandise and a private meet-and-greet session with Madagascar characters – no jostling with the crowds for that prized photo.
S$228 for children under 12, S$298 for adults, Universal Studios Singapore.
39. Cartoon character makeover 
Kids can now become their favourite princess or superhero at de Character image studio. Tots can choose from a menu of well-loved children characters before they are whisked away for hair and makeup. Once they are transformed, it's time to capture their images with a professional photographer and at the end of the session, they'll walk home with two images to remember the day by.
From S$58, de Character Image Studio
40. Sleep with the Beasts – A Family Affair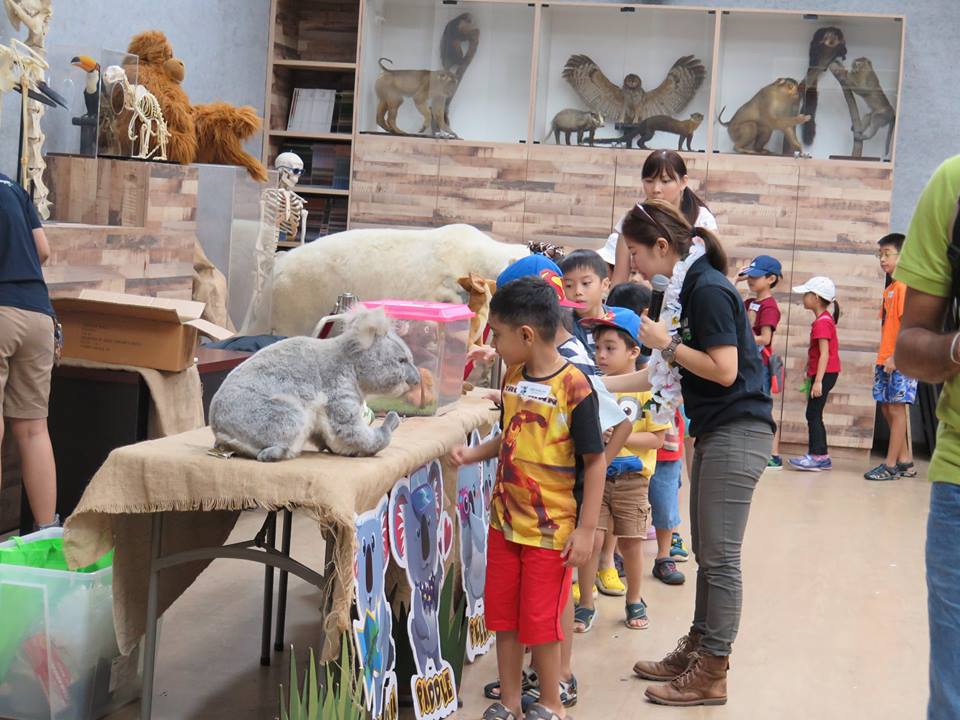 Your minis will get to go to places that the public don't get to enter and learn more about what zoo keepers do. And that's not all. The entire family will also spend the night with nocturnal animal friends at the Night Safari before turning in inside tents that they have pitched. The next morning is the start of another fun-filled day, kicking off with a jungle breakfast with orangutans and other residents of the zoo. 
S$155.15 for children, S$181.90 for adults, Wildlife Reserves Singapore
*Note that the next camp will be in November 2017
When Money's No Object
Tiffany & Co Piggy Bank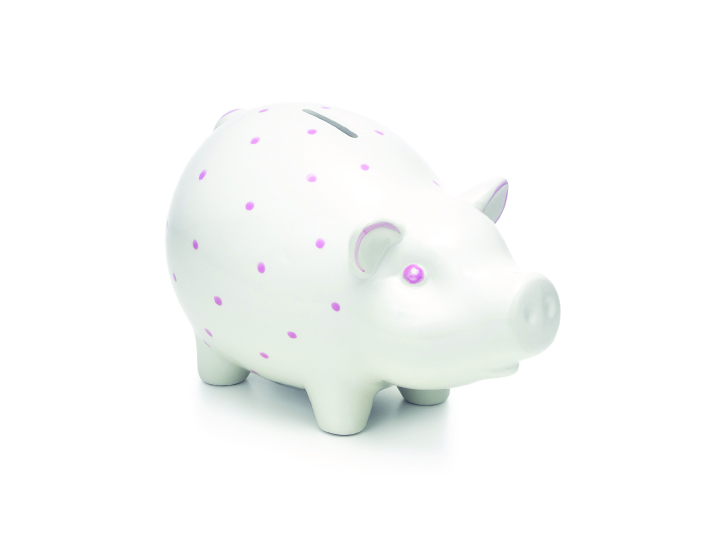 Inspire your little ones to save in style with this Tiffany & Co piggy bank. Chic yet practical, this is one gift that will last them into adulthood.
S$205, available at all Tiffany & Co boutiques.
APPIstudio Knitted Blanket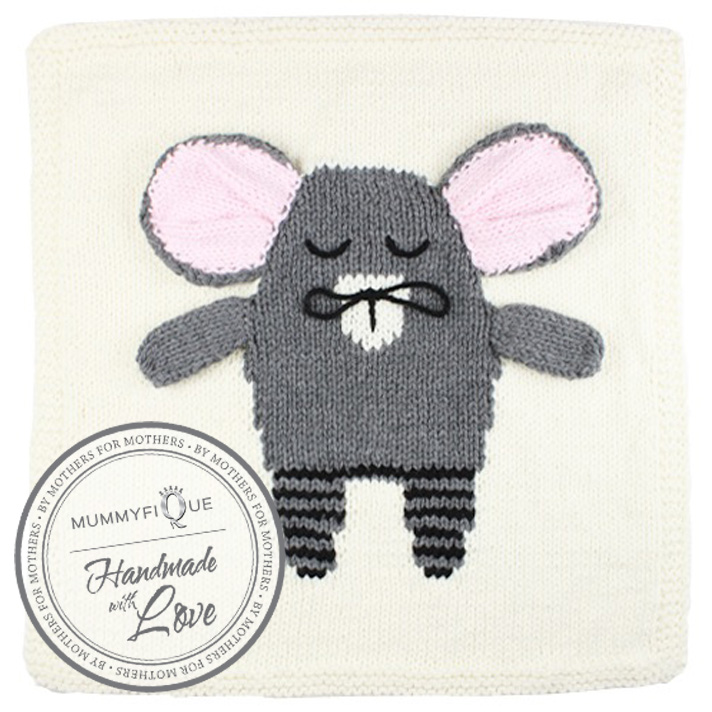 There's nothing more luxurious than a handmade present. Hand knitted out of 100 per cent acrylic machine washable yarn, this beautiful, modern style blanket from APPIstudio has a cute animal print to entertain the kids while keeping them toasty warm.
S$229, available at Mummyfique.
My First Years Personalised Teepee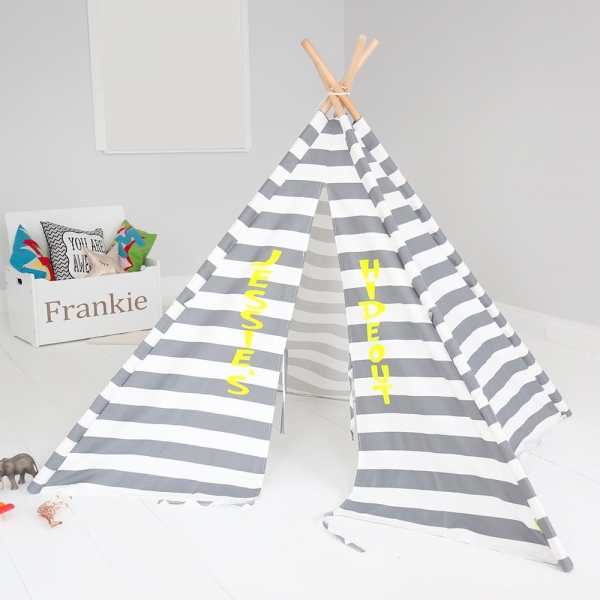 What child wouldn't love their very own teepee, particularly if said teepee has been personalised just for them like this one?
S$236.34, available at Gifts Less Ordinary. 
Doob Sleeping Grizzly Bear Bean Bag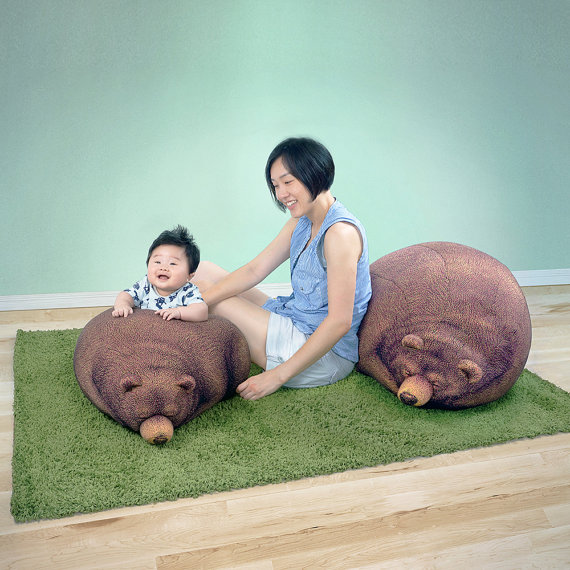 This high quality designer bean bag features an image of the bear that is knitted on, not printed, which means that it does not come off even when washing. The kids are bound to love lounging on this cuddly bag.
S$379, available at Doob.
Ride On Range Rover Car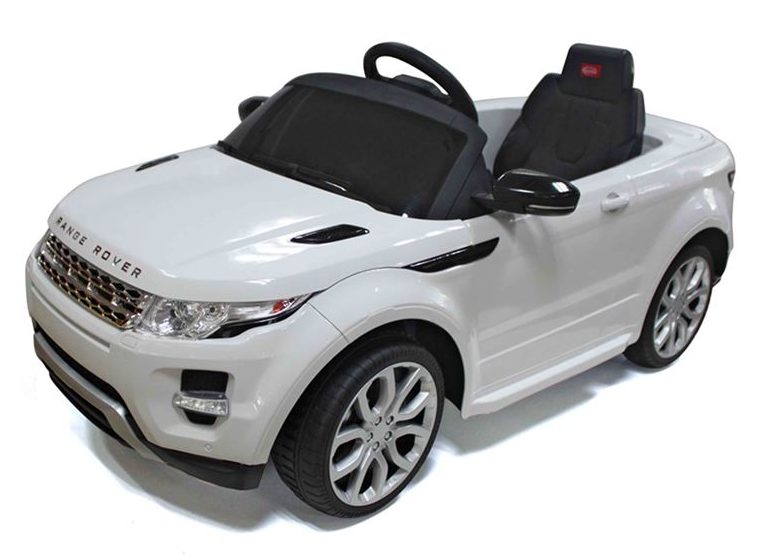 Little ones can cruise around in ultimate style in this ride on Range Rover Evoque. It comes with LED headlights, a working steering wheel and realistic sound effects.
£359.00, available at Harrods. 
Moonbeam Child's Rocking Horse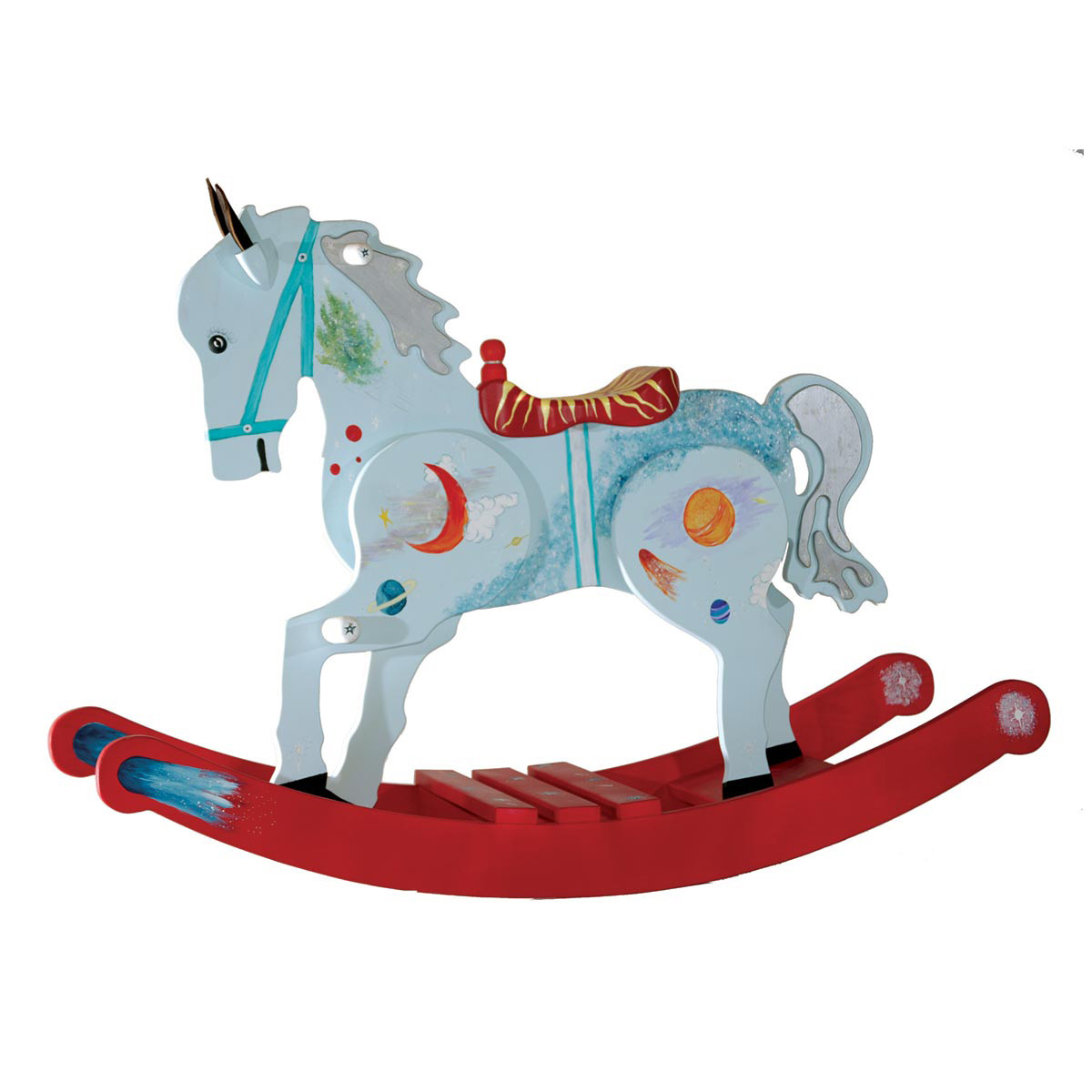 This fabulous handcrafted rocking horse is will instantly add a sense of theatre up any child's bedroom or play area. A bespoke heirloom piece, this is one toy that has been designed to be handed down the generations.
£1,755.00, available at Gigi Brooks.
Steiff Studio Giraffe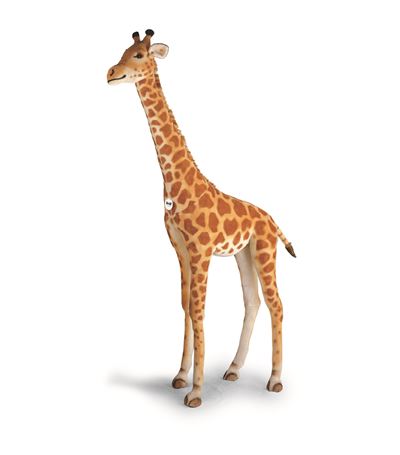 Standing at a proud 2.5m, this life size toy giraffe takes the idea of a soft toy to a whole new level altogether. Talk about a treasured companion that will make an impact.
£3,299, available at Harrods.  
My First Classic Car Bed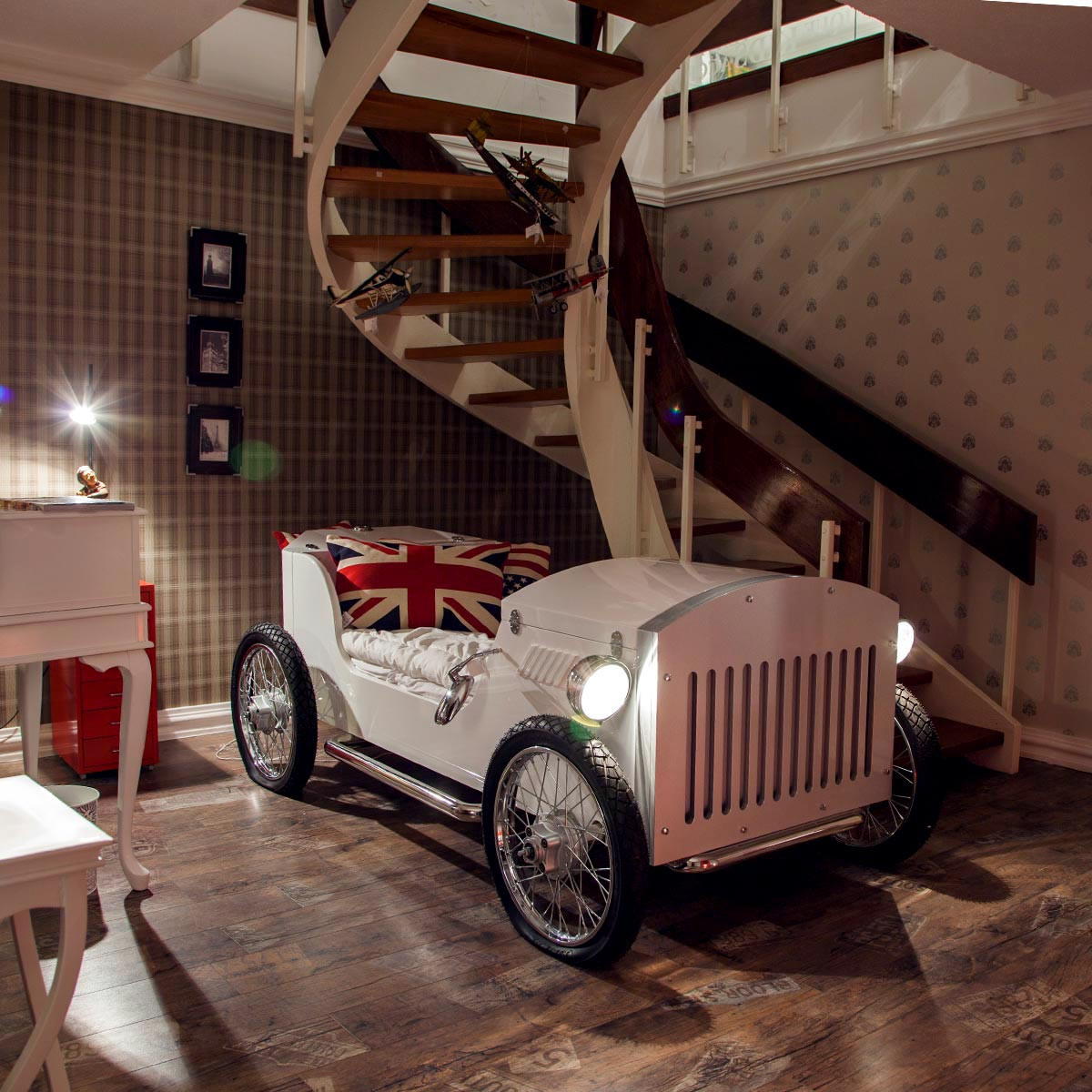 Now here's a bed that will really appeal to those motor-loving kids. Your little one will be dreaming of racing with this timeless bed inspired by classic cars. Beautifully stylish and built using real motor parts, we're pretty sure many dads would end up stealing this bed for himself sometimes. A real showstopper.
£7,800.00, available at Gigi Brooks.
Suommo Baby Doll Bottle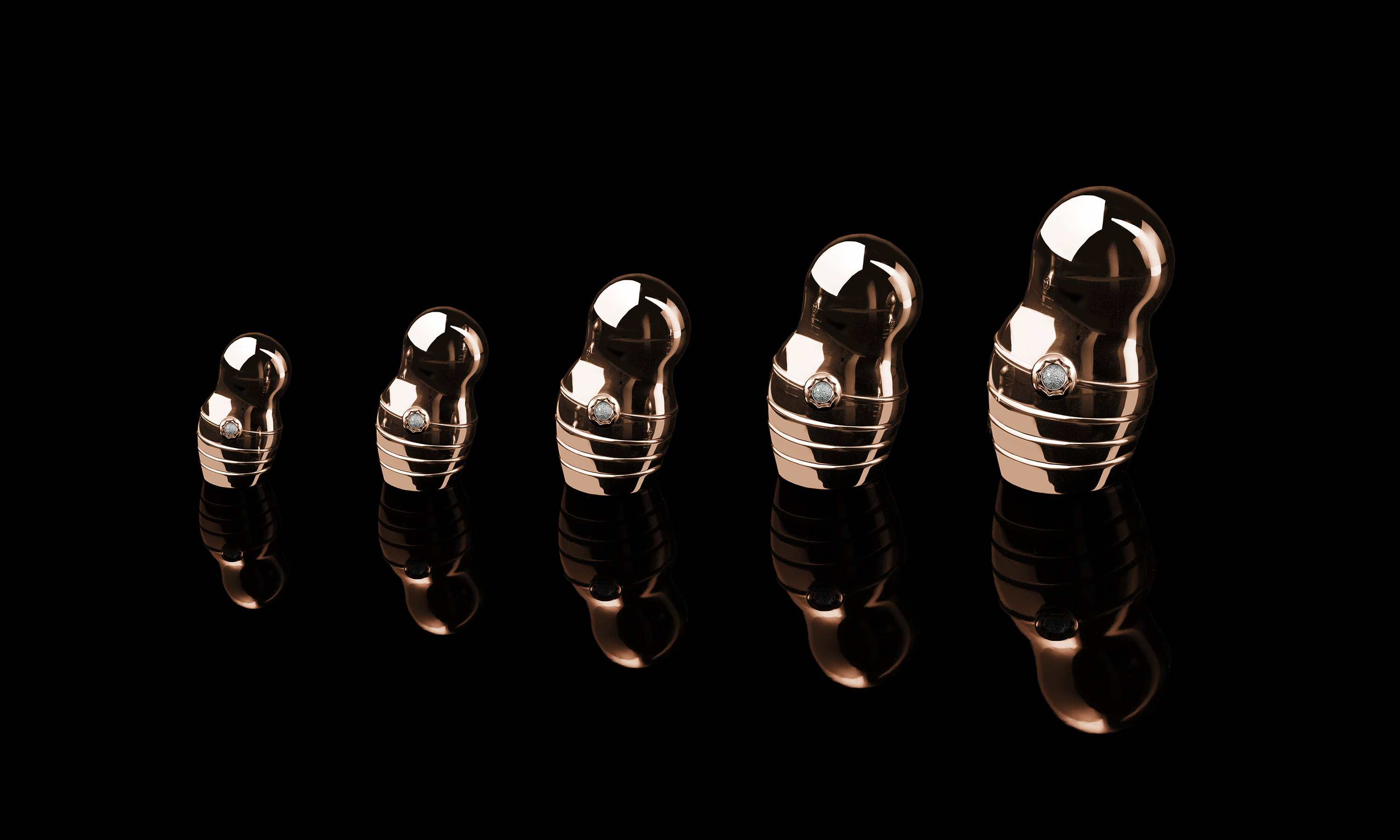 For the baby who has everything, this baby bottle is inspired by the famous Russian babushka dolls and is coated with gold and studded with diamonds. If money is no object, these bottles come in a range of sizes and cost anything from roughly US$63,000 to US$144,000.
Contact Suommo for orders.
A Flights of Fantasy Playhouse

There are playhouses, and then there are playhouses built by British playhouse expert Flights of Fantasy. From beautiful interiors, running water and heating, these are the kind of playhouses that only dreams are made of.
Anything from £18,000, available at Flights of Fantasy.