Decisions, decisions –Spend days swimming with manta rays? Or go luxury camping in the Australian bush? By Mr & Mrs Smith
Planning a holiday Down Under can be a tricky affair, especially when you've got children in tow. Find the best Australian adventures for all ages, from eating breakfast with koala bears on Hamilton Island to snorkelling amid the marine-rich reefs of Orpheus Island.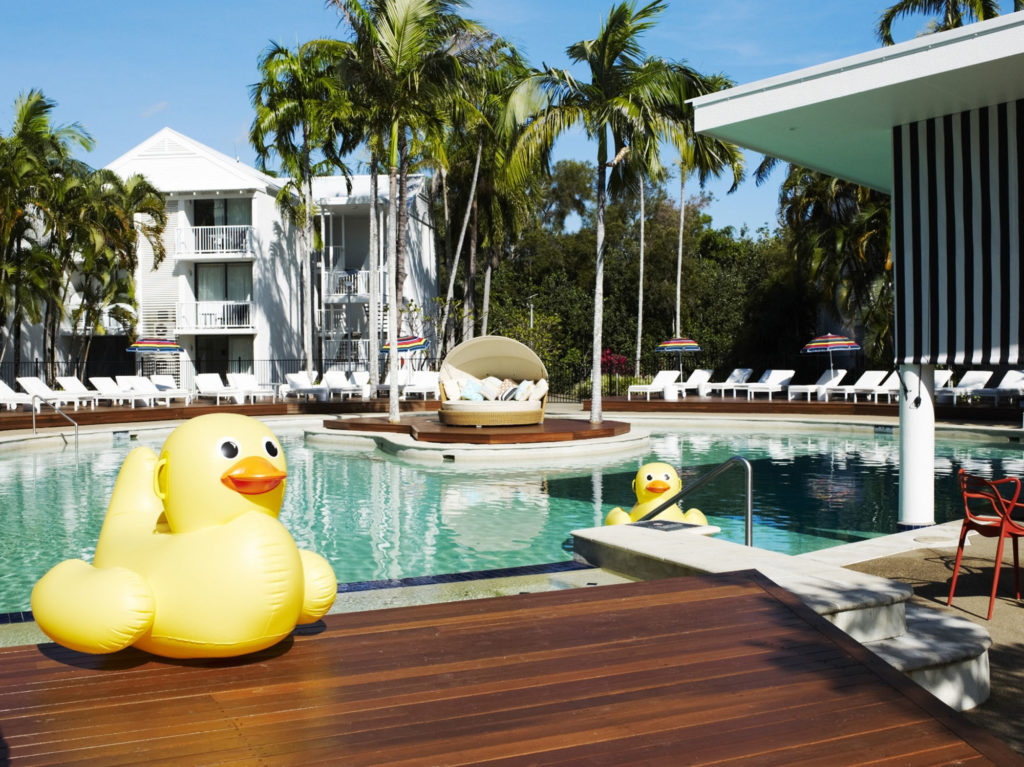 QT PORT DOUGLAS, Port Douglas
Everything about QT Port Douglas has been designed with fun in mind, from the quirky, tropical-themed decor to the family of inflatable ducks bobbing away in the swimming pool. Resident peacocks add a splash of colour to the gardens and, between June and October, a Moonlight Cinema shows a range of movies on a state-of-the-art outdoor screen.
Port Douglas itself is a fantastically family-friendly destination, with the Great Barrier Reef and Daintree Rainforest on the doorstep for adventure-filled days out. The hotel's two-bedroom villas are best suited to families, and babysitting can be arranged in advance. Dining is laidback and kid-friendly, but don't miss George the grouper, who makes an appearance at local restaurant, On The Inlet, each evening at 5pm for his supper.
Smith Extra: A bottle of bubbles plus a late noon check-out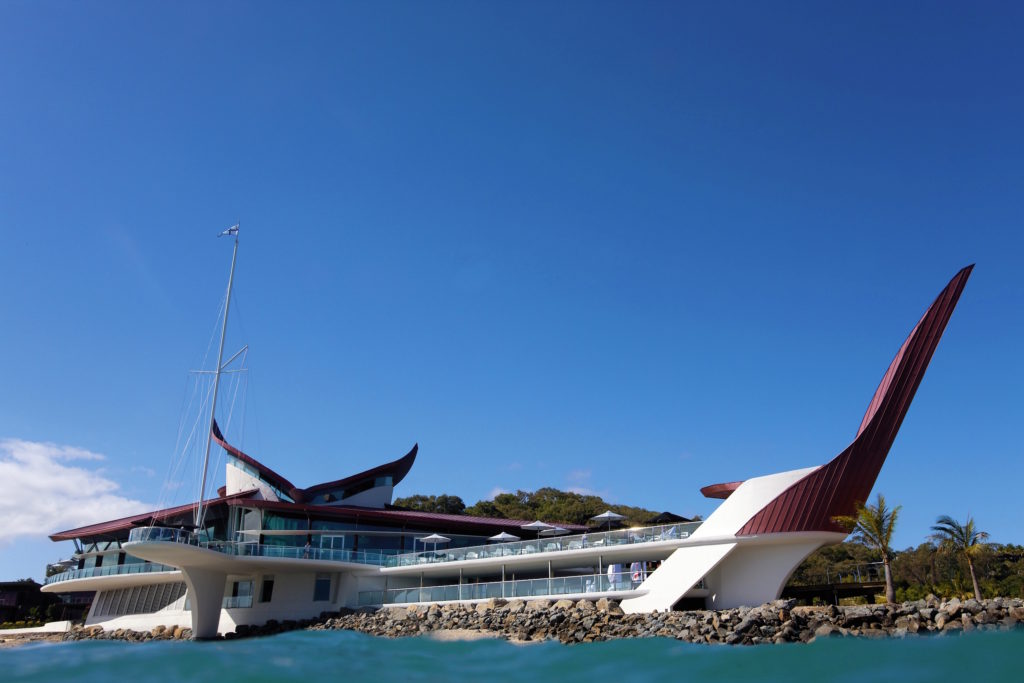 HAMILTON ISLAND YACHT CLUB VILLAS, Whitsunday Islands
Coastal, chic and laidback, the Hamilton Island Yacht Club Villas are all family-friendly, with four bedrooms and views over the Dent Passage. Children under 12 stay and dine for free, and kids of all ages will be spoilt when it comes to activities the Clownfish kids' club and childcare centre has an action-packed schedule, catering for children from six weeks to 14 years old, and teenagers can head to Palm Valley to enjoy quad biking and art classes.
For a family day out, eat breakfast with koala bears at the Wildlife Hamilton Island Café, before paddling out to Catseye Beach on the hotel's kayaks, which are free for all guests to use. Should you want a romantic evening, babysitters can be arranged, as can a dinner cruise aboard the Denison Star.
Smith Extra: A bottle of Robert Oatley wine on arrival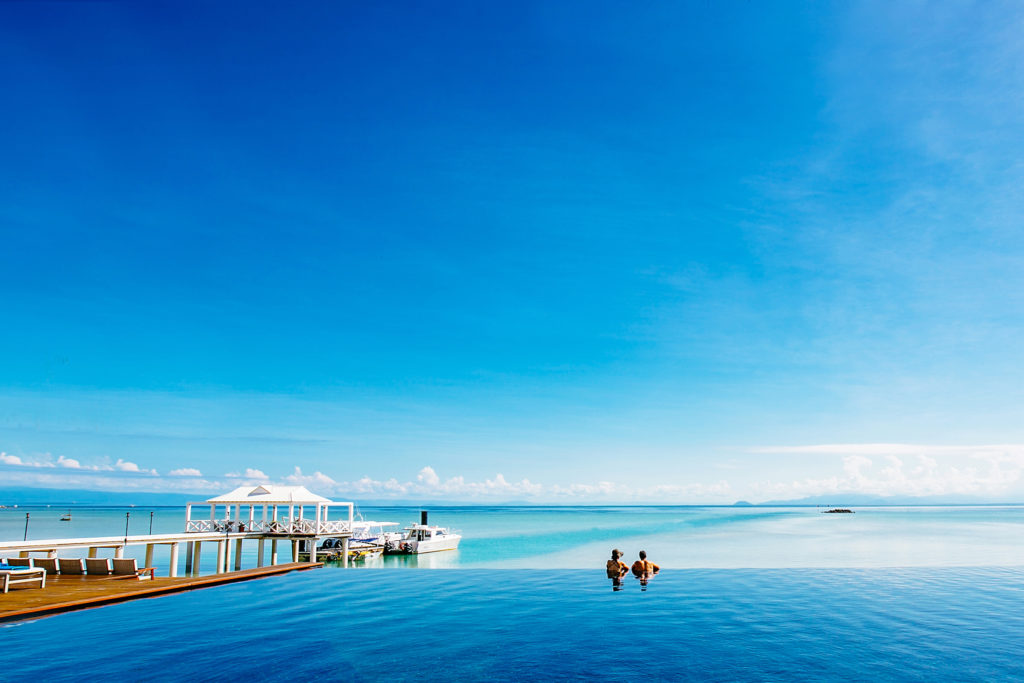 ORPHEUS ISLAND, Great Barrier Reef
Orpheus Island is so remote that you'll have to take a helicopter to reach it. But once there, you'll be glad you made the effort. This 14-bungalow boutique resort is surrounded by the Great Barrier Reef on all sides of its sandy white coastline, and the island itself is a National Park, so there are endless opportunities for wildlife spotting.
Daily guided activities include snorkelling trips and forest treks, and you have unlimited use of motorised dinghies, watersports' equipment and fishing gear, paving the way for an adventure-filled week with the family. If you do need a break from the kids, the island's spa is a good bet and all treatments use products from sustainable Australian brand, Li'tya.
Smith Extra: A welcome bottle of Australian sparkling wine and chocolate-covered strawberries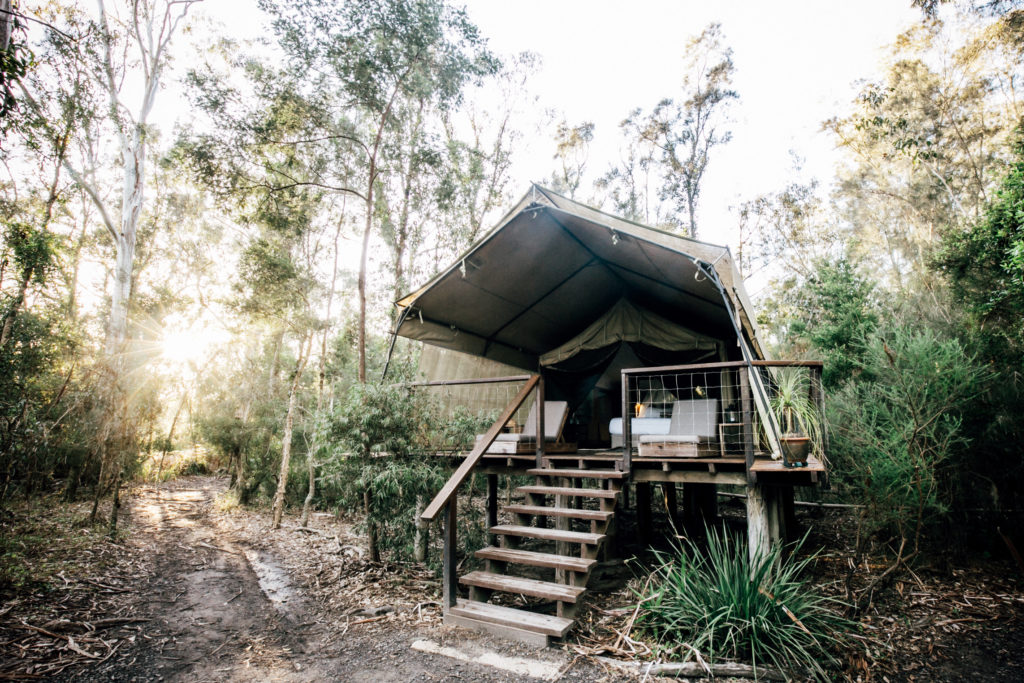 PAPERBARK CAMP, Jervis Bay
What could make for a more adventurous family escape than camping (or rather, glamping) in the Australian bush? Situated just two hours from Sydney, this eco-retreat is suitable for children aged six and over (younger children can be catered for in special circumstances) and provides a true back-to-nature experience. Kids will love looking out for the possums, kookaburra and kangaroos, which are often spotted roaming amid the canvas-clad tents.
Proximity to three national parks and an array of stunning beaches creates ample opportunity for bushwalking, creek kayaking, swimming, snorkelling, whale-watching and deep-sea fishing.
Despite its rustic location, Paperbark Camp does not compromise on fine dining – Gunyah is a treetop gourmet destination, where fresh local produce is used to create a modern Australian menu with a Central American accent. The chef is more than happy to cater to tiny taste buds, too.
Smith Extra: A bottle of Australian sparkling wine on arrival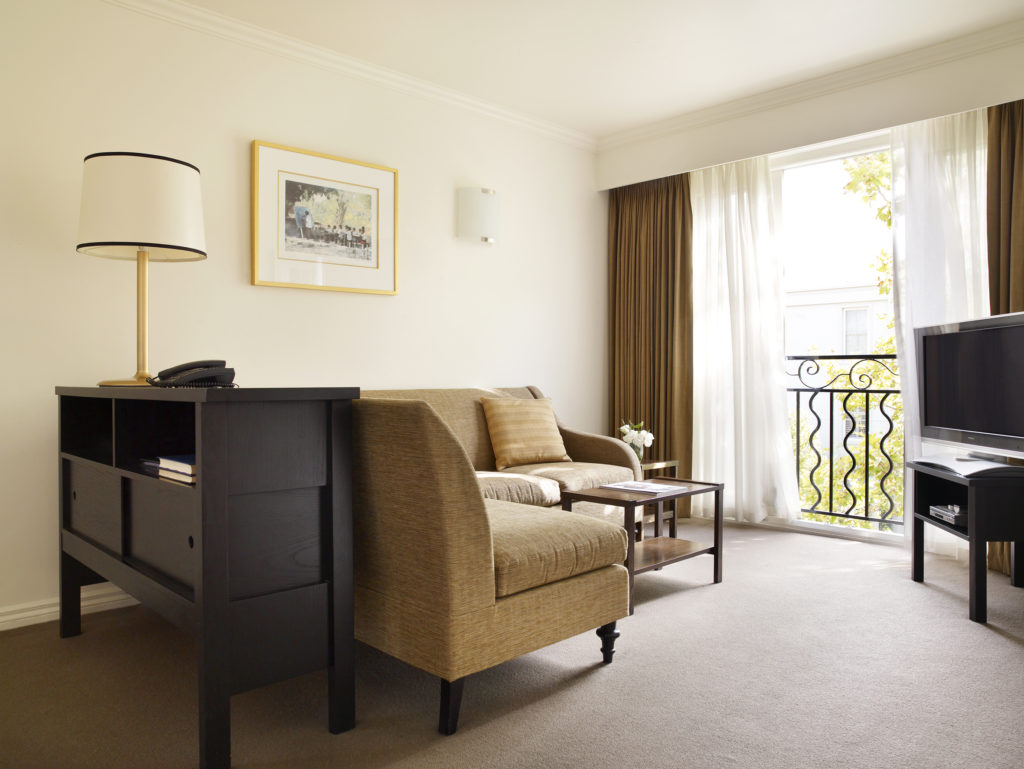 LYALL HOTEL AND SPA, Melbourne
Set in the upscale shopping area of South Yarra, this chic hotel and spa is the perfect marriage of style and adventure. Free push bikes are available for guest use and are ideal for a family cycle through the nearby Royal Botanic Gardens and Fawkner Park – don't forget to pick up a packed lunch from the hotel's restaurant before setting off
Other nearby attractions include the Royal Melbourne Zoo and Melbourne Aquarium, both ideal for occupying your clan. Two-bed suites are the best bet for family stays and have full cooking facilities should you be able to resist the many cafés and restaurants nearby.
Smith Extra: Two cocktails or glasses of wine in the Lyall Champagne Bar
More travel ideas right here…
Winter Wanderlust
Island-Hopping: 5 Fabulous Islands For Families
5 Awesome Theme Parks To Put On Your Bucketlist
---
With Mr & Mrs Smith you'll enjoy best-price guarantee, as well as a little something extra on arrival at every hotel.