Momley Loft, a wellness service provider with accommodation, has launched its new holistic wellness programmes in partnership with Aranda Country Club (ACC). They also welcome young families and couples who are looking for an idyllic retreat at its newly-renovated luxurious suites.
The Momley Loft haven is situated on level three of the Executive Suites block which can accommodate up to 20 families at any one time. Furthermore, each family will have a spacious private suite and specially prepared meals. The option of just room stays, with daily breakfast and Tuina massage sessions, are also available to those who seek a pampering and tranquil getaway.
Momley Loft aims to provide the same exacting standards at their facility to rejuvenate the mind, body and soul. The brand seeks to redefine the centuries-old Chinese tradition of zuo yuezi ("sitting the month") where mums stay indoors with their newborns for the first month after birth.
Modern Accommodation
Nestled in the resort compounds of Aranda Country Club, Momley Loft houses 20 well-appointed suites. Each of them is fitted with luxurious essentials. You can opt for either a Premium (up to 742 sq ft) or Deluxe (up to 591 sq ft) room. All spacious suites showcase sustainable design choices of a pleasing blend of warm tones and joyful colours. As well, the space includes a King-sized bed, ensuite bathroom, and breastfeeding armchair. There's also a nursing pillow, Hegen PCTO double electric breast pump device, Honeywell air purifier, smart TVs, refrigerator, complimentary WiFi and more!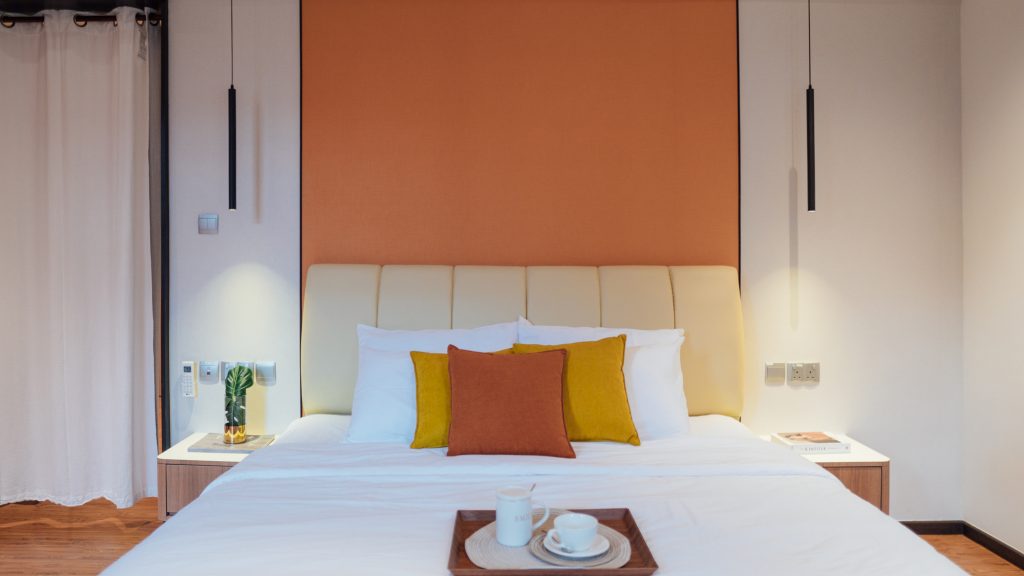 Extensive Amenities
Momley Loft takes care of the needs of new parents and brings postpartum care to the next level. They've transformed the experience into a well-organised post-natal care by partnering with a team of TCM physicians, chefs, and nutritionists. Together, they offer an array of traditional tonics, and fresh healthy meals with herbal soups to the new mums.
The menu at Momley Loft is specially customised with the support of renowned prepartum and postpartum care specialist, Madam Partum. This is thoughtfully curated to aid mums in their journey to recovery during their confinement. All items in the menu are made with only fresh ingredients. In addition, they are fortified with the rich influence of Traditional Chinese Medicine. The meals also feature highlights of local favourites and specialities. The menu is also certified by Aptima Nutrition to be nutritionally adequate for lactating and breastfeeding mothers. Mamas can also look forward to indulging in Madam Partum's herbal soups, red date teas, postpartum massages and herbal baths.
Director, Illustrator and Mama-to-be, Kristen Kiong, had the opportunity to experience the facilities at Momley Loft with her family. She says, "I had a night's stay with my family at Momley Loft and it is a beautiful space. I absolutely enjoyed the spacious room. The meals were top notch! We loved them so much, so much so that my husband ate pig's stomach with no complaints. He would never eat that elsewhere. The beds were comfy and not overly soft. For families with a toddler, it's best to bring along your own travel cot. For older kids you can get request for a sofa bed."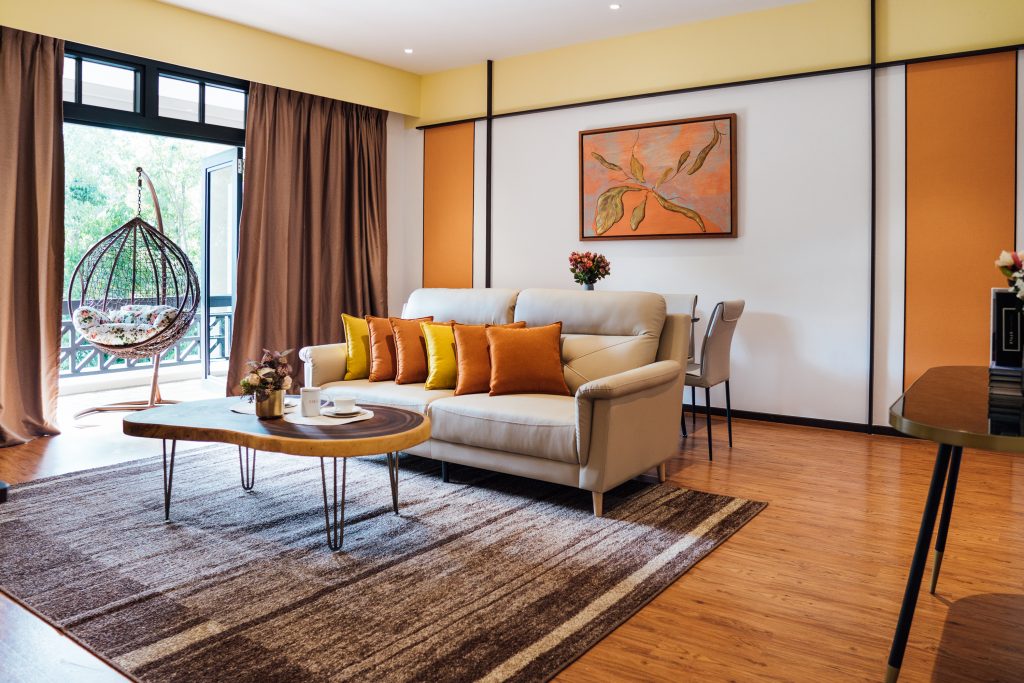 A Sanctuary for Families
Momley Loft also caters to the needs of families and preps them for the lifelong journey of parenthood. They have an uncompromising commitment to quality and an optimal level of care to keep parents as comfortable and worry-free as possible. This includes a fully equipped Stork Room for the young ones, with 24-hour proficient care by a team of experienced carers.
Apart from rejuvenating, parents will also have the opportunity to learn the essentials of baby care at the multi-purpose studio with one-to-one lessons with the professionals to teach new mothers the tips and knowledge on baby care such as bath time basics. There is also a dedicated lounge where new mummies can rest or socialise with other mums, to get support and build their own community.
Momley Loft advocates pro-family initiatives in support of Singapore's #MadeForFamilies initiative. For instance, they offer a series of health and wellness programmes suitable to those who seek a deluxe and serene getaway to pamper themselves.
The Premium and Deluxe packages are now available for booking. Prices start at S$988++ for couples and young families with a minimum stay period of 3D2N; S$10,888++ for new parents with a minimum stay period of 14 days, up to S$18,888++ for the full confinement period of 28 days. Each stay includes Madam Partum's 28 Days Confinement Bundle, postpartum massages and complimentary 3-pieces Sculpting Corset, a hegen welcome pack, a Rivadouce Bébé set, and access to ACC's facilities.
For more information and bookings, contact [email protected] or visit here.