Before you know it, it's the end of the year and that means, holidays! If you're looking for intriguing ways to engage the whole family, ArtScience Museum is the place to be! The museum is wrapping up 2022 with a dynamic series of exhibitions, films, drop-in workshops, and activities including a brand-new experience in the VR Gallery. From crafting sessions to cinematic showcases and specially curated exhibitions, there's bound to be something for everyone! Time to relax, unwind, reconnect and create long-lasting memories as you end off the year.
DROP-IN SESSIONS
(Part of the education programme for Patricia Piccinini: We Are Connected)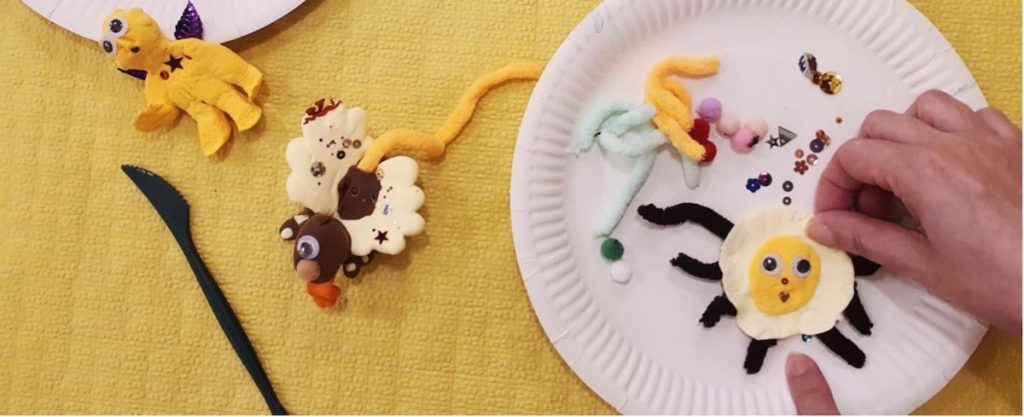 This drop-in session encourages young ones to ponder and imagine the future. What would it be like living among new species? Using an array of materials provided, participants will create their own little hybrid friend to take home! Recommended for ages 7 years and above.
When: 25 Nov, 30 Dec 2022, 27 Jan 2023 (every last Friday of the month from 11am to 1pm and 3pm to 5pm)
Where: Rainbow Room, Basement 2
Price: S$5 per pax
Make Your Own Craft Microphone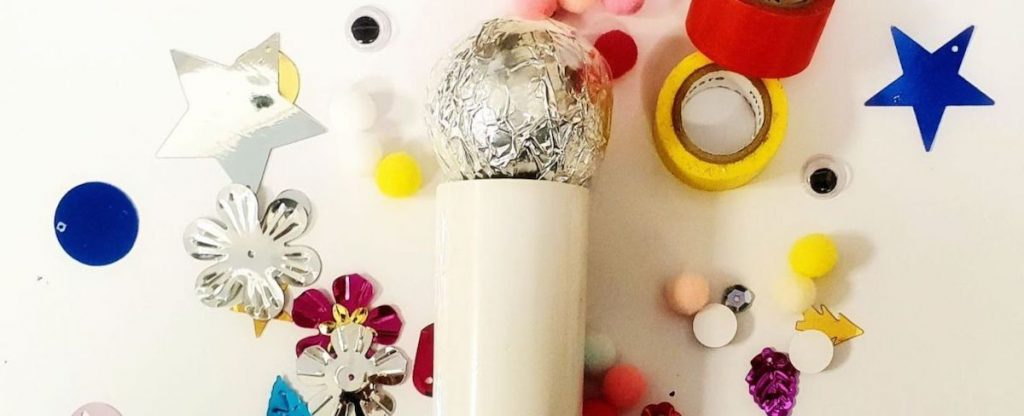 Bring out the inner singing sensation in you and get ready to sing along with the whole family to your favourite tunes as part of the Doesn't It Feel Like Christmas film programme at ArtScience Museum. Decorate and make your own craft microphone using a range of recycled materials. 
When: 17, 18, 29, 30 Nov, 19, 20, 29 and 30 Dec 2022 from 4pm to 5pm
20, 26 Nov, 1, 2, 4, 5, 6, 11, 15, 16, 17 and 25 Dec 2022 from 10am to 11am
27 Nov 2022, 2 and 3 Jan 2023 from 1.30pm to 2.30pm
Where: Level 4, Curiosity Gallery (behind the lifts)
Price: Complimentary, on a first-come, first-served basis
Postcards from the Heart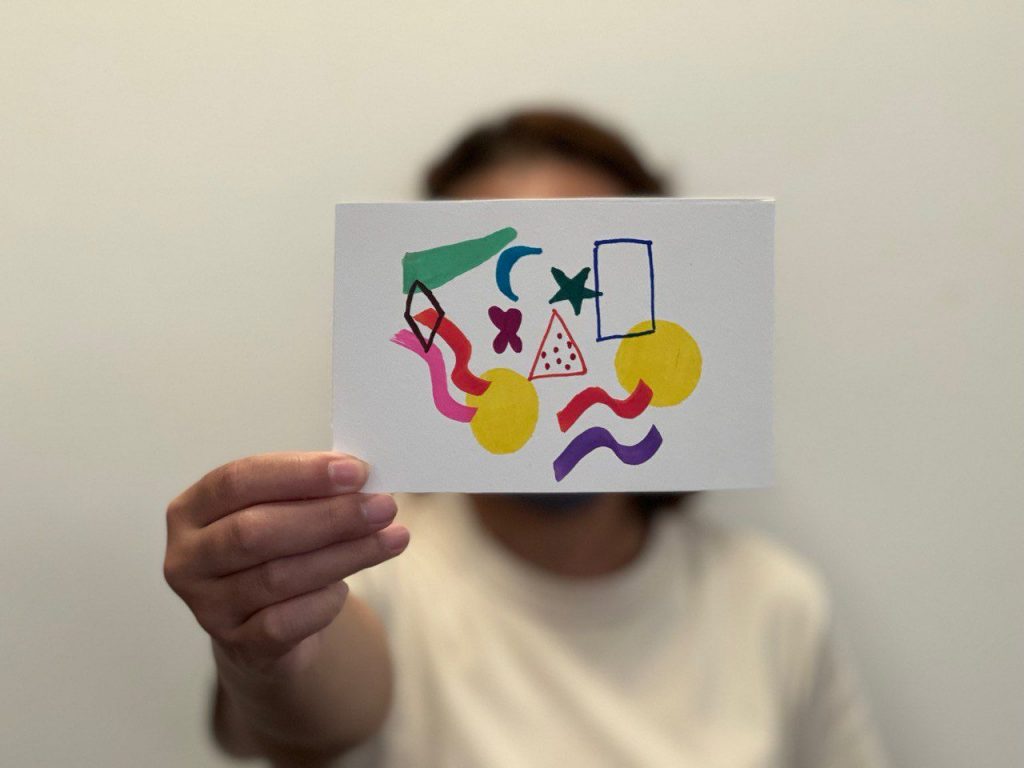 If you could express yourself on a blank postcard, how would it look like? Write a message to someone or pen down your thoughts for another stranger to read. This drop-in session hopes to extend a channel of hope for you to share your stories through art. What is your story? Come, share with us!

When: 17, 18, 24, 25 Nov, 1, 2, 8, 9, 15 and 16 Dec 2022 from 11am to 5pm
Where: Basement 2, Circulation space
Price: Complimentary, on a first-come, first-served basis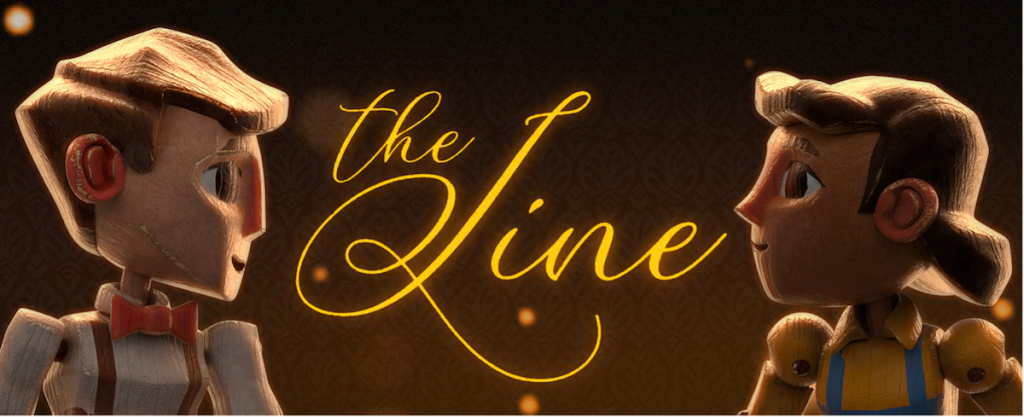 Dive into a whole new Virtual Reality world and beyond in the ArtScience Museum's VR Gallery, a permanent gallery space that celebrates curiosity, innovation and experimentation through cutting-edge virtual reality artworks.
From 19 Nov 2022 to 20 Apr 2023, the gallery hosts a brand new VR interactive experience, The Line. The Line features a 15 to 20 minute VR interactive narrative experience about love and the fear of change. Set in a scale-model of 1940s São Paulo, the experience brings out the child in all of us and unlocks an enchanted world. In this world, you will experience the story of Pedro and Rosa, two miniature dolls who are perfect for each other, but reluctant to break boundaries and overcome their limitations to live out their love story.
The Line is a Winner of the 2020 Primetime Emmy® Award for Outstanding Innovation in Interactive Programming and Best VR Experience at 76th Venice Film Festival. Narrated by Brazilian actor Rodrigo Santoro, this VR interactive experience is great for first-time VR users.

When: From 19 Nov
Where: VR Gallery, Level 4
Price: From $12. Purchase tickets here.
*This experience is suitable for 11 years old and above only

Showcased with movie enthusiasts in mind, the ArtScience Museum's cinematic experience is not to be missed. Deck the halls and bring in some festive cheer with the Doesn't It Feel Like Christmas screenings. From musicals to horror to animation and comedy, whisk yourself away with 12 different genres of Christmas films and take a deep dive into the movies that make Christmas the most wonderful time of the year.
For the karaoke enthusiasts
Frozen Sing-Along (2013) | G | Free admission
For warm and fuzzy Christmas feels
The Muppet Christmas Carol (1992) | PG | Free admission
Tokyo Godfathers (2003) | PG | Ticketed admission
The Nutcracker and the Four Realms (2018) | PG (Some Frightening Scenes) | Ticketed admission
For those who love quirky classics
Gremlins (1984) | PG | Free admission
Edward Scissorhands (1990) | PG | Free admission
The Nightmare Before Christmas (1993) | PG | Free admission
When: 5 Nov 2022 to 6 Jan 2023
Where: ArtScience Cinema, Level 4
Price: Mix of free and ticketed admission. Purchase tickets here. Films that are free admission are on a first-come-first-served basis, subject to venue capacity.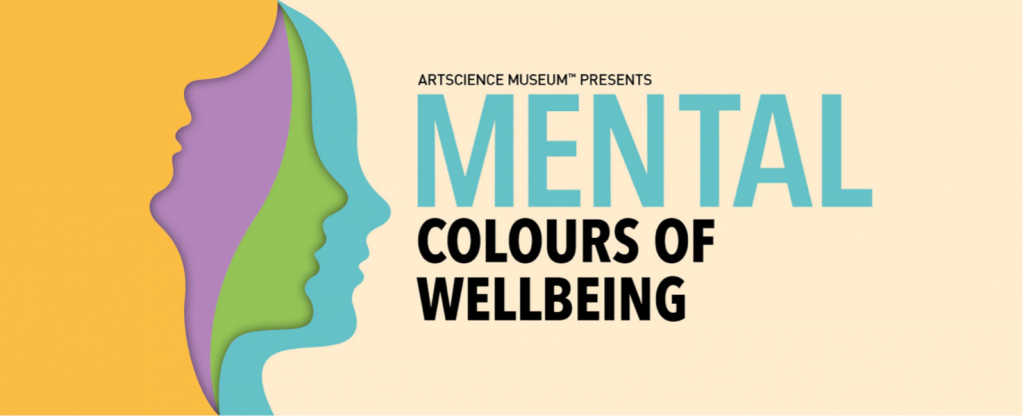 Mental wellness is important to all of us no matter what age. Take your kids to explore this colourful and interactive exhibition where you can also reflect upon, question and start conversations about topics of mental health. MENTAL, Colours of Wellbeing offers a welcoming space where you can start to unpack stereotypes around mental health. The exhibition invites you to embark on an intimate and personal journey that explores the many different ways of being, surviving and making connections.
This exhibition features 24 interactive exhibits, art projects and large-scale installations by international artists, makers, scientists and designers. In addition, there are seven artworks by Singaporean and Southeast Asian artists that explore mental health from a uniquely Southeast Asian perspective.
When: Now to 26 Feb 2023 from 10am to 7pm
Price:
Singapore Residents:
Adult: S$18, Child: S$14
Tourists
Adult: S$21, Child: S$16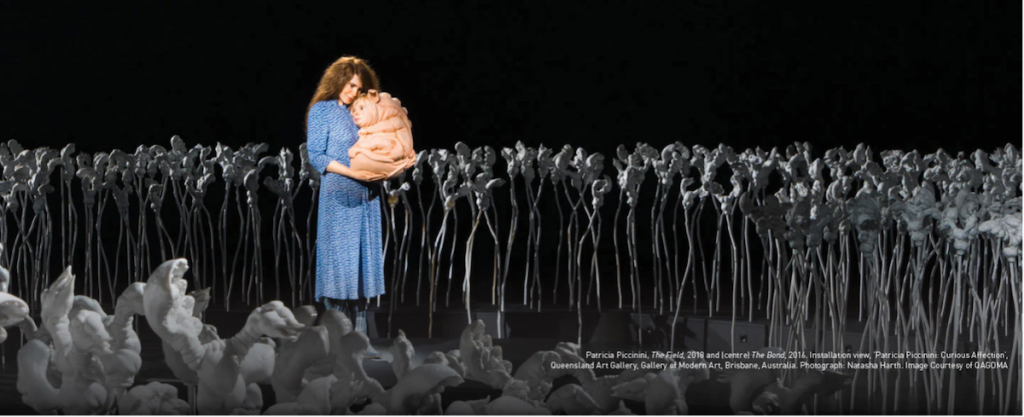 Patricia Piccinini: We are Connected takes you through an extraordinary universe of beautifully bizarre hybrids and strange new beings. Her hyperrealistic sculptures, in the form of mechanised animals, mutated human beings unknown and uncanny creatures, celebrate a world filled with wonder and difference.
Through sculpture, installation, collage and video, Piccinini urges us to reflect on the technological age we live in and to explore our relationships with other species and ecosystems. With this exhibition she issues a call to humankind for greater introspection, kindness, human responsibility and acceptance.
*Suitable for older children as some sculptures are undressed.
When: Now to 29 Jan 2023, daily from 10am to 7pm (Last entry at 6pm)
Price:
Singapore Residents
Adult: S$18, Child: S$14
Tourists
Adult: S$21, Child: S$16
PROGRAMMES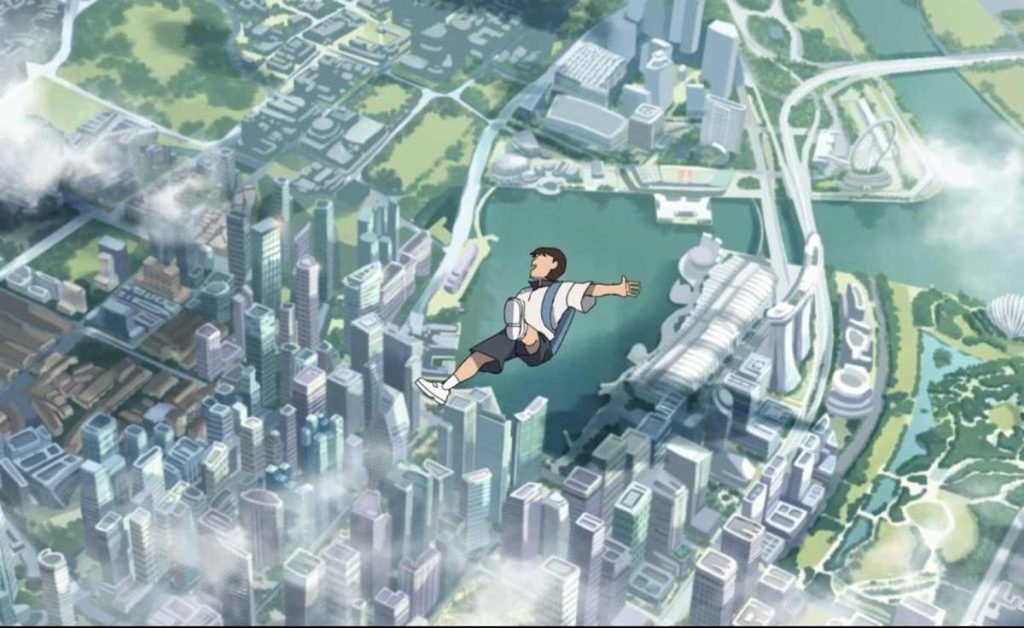 Animation Nation x SFS, 21 & 22 Nov 
Animation Nation 2022 features three satellite events at ArtScience Museum, including a showcase of local animated short films, and talks by the founders of local creative studios, Tan Wen Hao from MethodnMadness and Ervin Han from Robot Playground Media.
When:
Singapore Showcase Screenings: 21 and 22 Nov, 11am and 2pm
Talks:
1. Meet the Maker: Behind Ed Sheeran's 2step with MethodnMadness Tan Wen Hao
21 Nov, 5pm – 6pm
2. Singapore Animated: A Robot Playground Media Retrospective + Q and A with co-founder, Ervin Han
22 Nov, 4.30pm – 6.30pm
Price: Screenings are free admission on a first-come-first-served basis, and talks are free admission with registration. Register here.
More information on the festival events is available at https://singaporefilmsociety.com/an2022/.
Playing the Exhibition: YST Conservatory in Patricia Piccinini: We Are Connected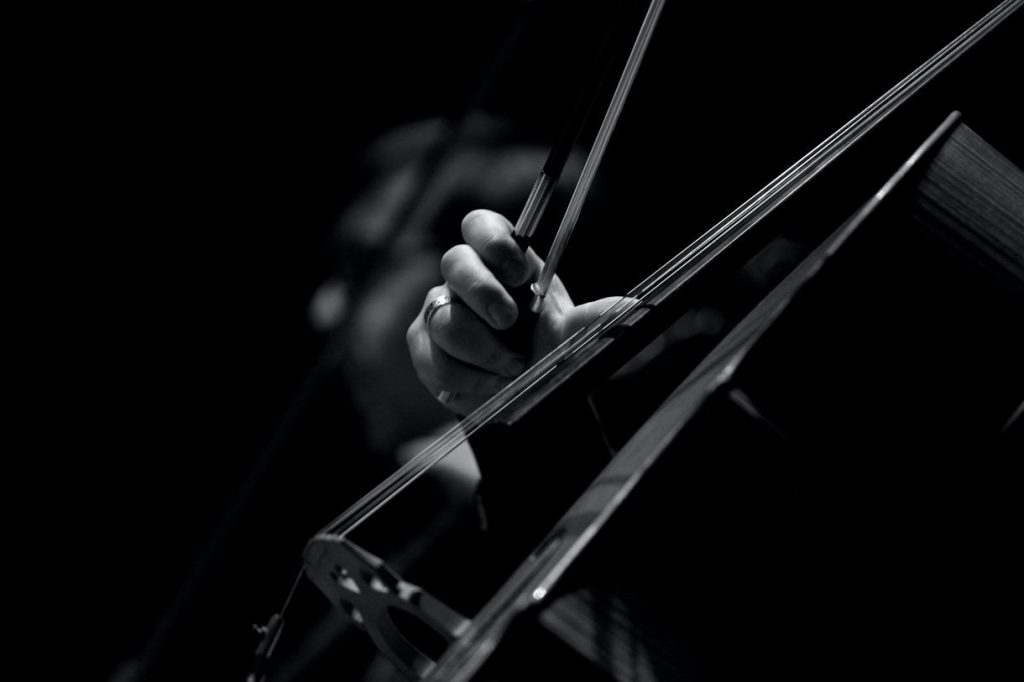 Organised in collaboration with YST Conservatory of Music, this in-gallery programme of performances features six compositions for solo instruments presented in the environment of Patricia Piccinini's compelling artworks. YST Conservatory's students have written works in response to the exhibition and will take audiences on a musical journey through the artist's extraordinary hybrid universe of chimeras, mechanised animals and uncanny new beings.
When: 29 Nov, 5pm to 6pm
Price: Complimentary to ticket holders of Patricia Piccinini: We Are Connected exhibition. Tickets can be purchased online here.