Stock up on your essentials or get started on your Christmas shopping with Motherswork's holiday sale.
From 25 November to 26 December, snap up amazing deals at Motherswork's holiday sales. Both online and in-store, this features discounts across hundreds of brands and special buys.
Shopping for friends and family this Christmas? Save more with these great deals on diaper bags, travel cribs, bouncers and dollhouses. 
Diaper Bag and Travel Crib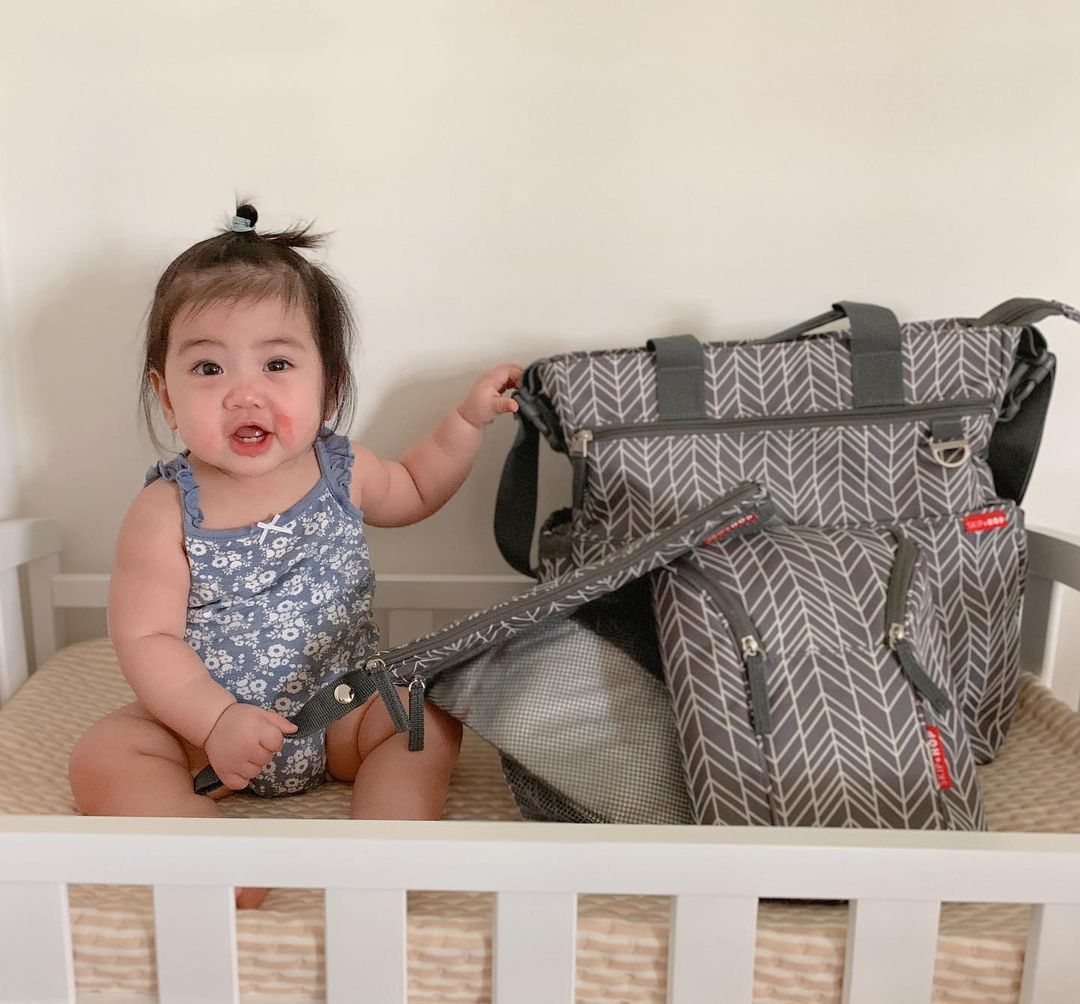 The
Skip Hop Duo Signature Diaper Bag
(UP $115, now $59.90) features 10 pockets,  a cushioned changing pad, zip-top closure, easy-access tech pocket and front panels. Hence, parents can easily access all their essentials, even at the bottom of the bag. It can also be hung on a stroller with the shuttle clips and holds up to 15" laptops or tablets. 
Next, the versatile Skip Hop Play to Night Expanding Travel Crib (UP $449, now $249) transforms from a crib to a play yard. After a nap on the crib mattress and sheet, unzip the sides to create a spacious yet enclosed play area with airy mesh fabric sides. Fold and pack the crib in the travel bag when visiting family or bringing overseas. 
Baby Bouncers and Activity Seat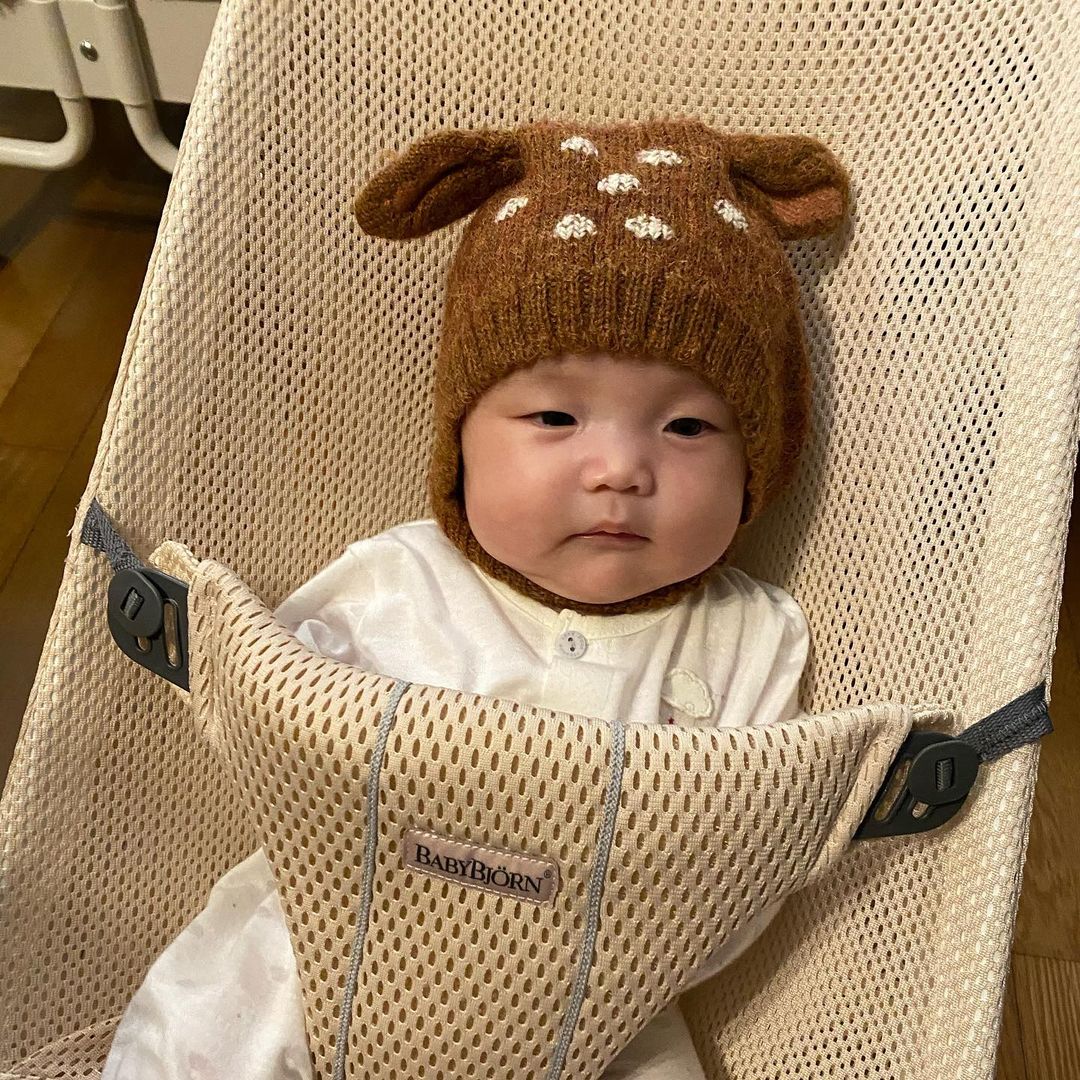 Need a few precious moments to yourself to take a shower or prepare a meal? Pop your baby in the Babybjörn Bouncer Bliss Mesh or 3D Jersey (UP $289, now $199). Suitable for little ones from birth until two years old, the bouncer rocks as your baby kicks or waves his/her arms and trains his/her balance and motor skills. This supports his/her back, neck and head, and can be adjusted for play, rest and sleep. Once your child can sit on his/her own, turn the fabric seat around and use it as a chair. 
Another option is the Skip Hop Silver Lining Cloud 2-In-1 Activity Floor Seat (UP $149.90, now $99). Suitable for infants who can hold their head up unassisted, they can play with the star spinner, moon bead mover and sun rattle, which rotates together with the tray. The soft fabric seat cover is machine washable to easily clean up any spills or messes during snack time.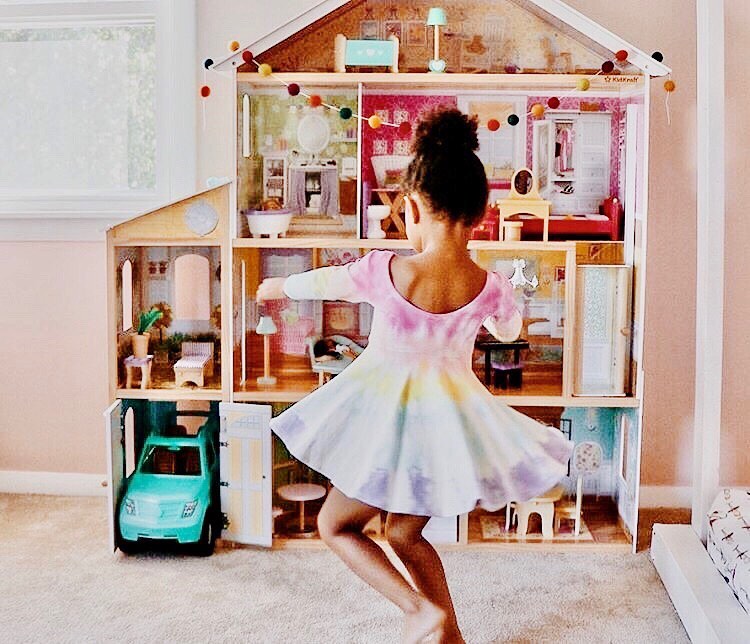 Great for kids to showcase their imagination and creativity, these KidKraft Dollhouses (UP $449 to $479, now $349 to $379) are about 1.2m tall. Choose from the Uptown, Sparkle, Majestic and Grand View Mansions Dollhouses. Suitable for children three years and up, kids can play together and explore the various rooms in the dollhouses. These include several hand-painted accessories like furniture, stairs, elevators, and depending on the dollhouse, swimming pools and garages. The dollhouses are perfect for 30cm dolls.
Toys for Skill Development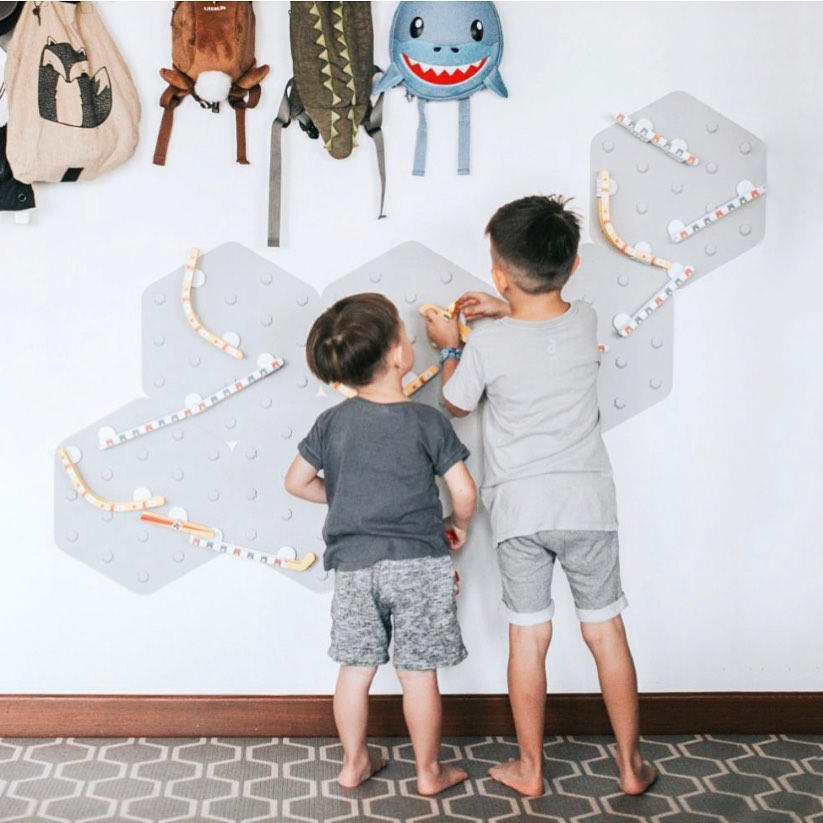 Great for children six months and up, the Oribel Vertiplay Door Knocker (UP $12.90, now $10.32) dresses up doors to encourage children to knock before entering rooms. It also works as a percussion instrument or calling bell, and helps develop your child's fine motor skills and derive a cause and effect relationship. Add onto your Vertiplay STEM Marble Run with the End Caps, Straight and Seesaw Tracks (UP $12.99, now $10.39), or the Pinwheel and Curvy Tracks. (UP $15.99, now $12.79). 
Start young learners on Learning Resources New Sprouts Reel It. While hooking and scooping fish to put into the bucket, they also train their hand-eye coordination. Other fun learning sets may include the Fruity Fun Counters, or Wooden Pattern Blocks Set, all suitable for children three and up to develop skills like math, shape and colour recognition, and problem solving. 
For kindergarteners five and up, the 3D Building Game and the Sink or Float Activity Set can help them boost their critical thinking and problem solving skills, while learning fundamental STEM principles. All these (UP $25.90 to $49.90) are currently on sale at $19.90.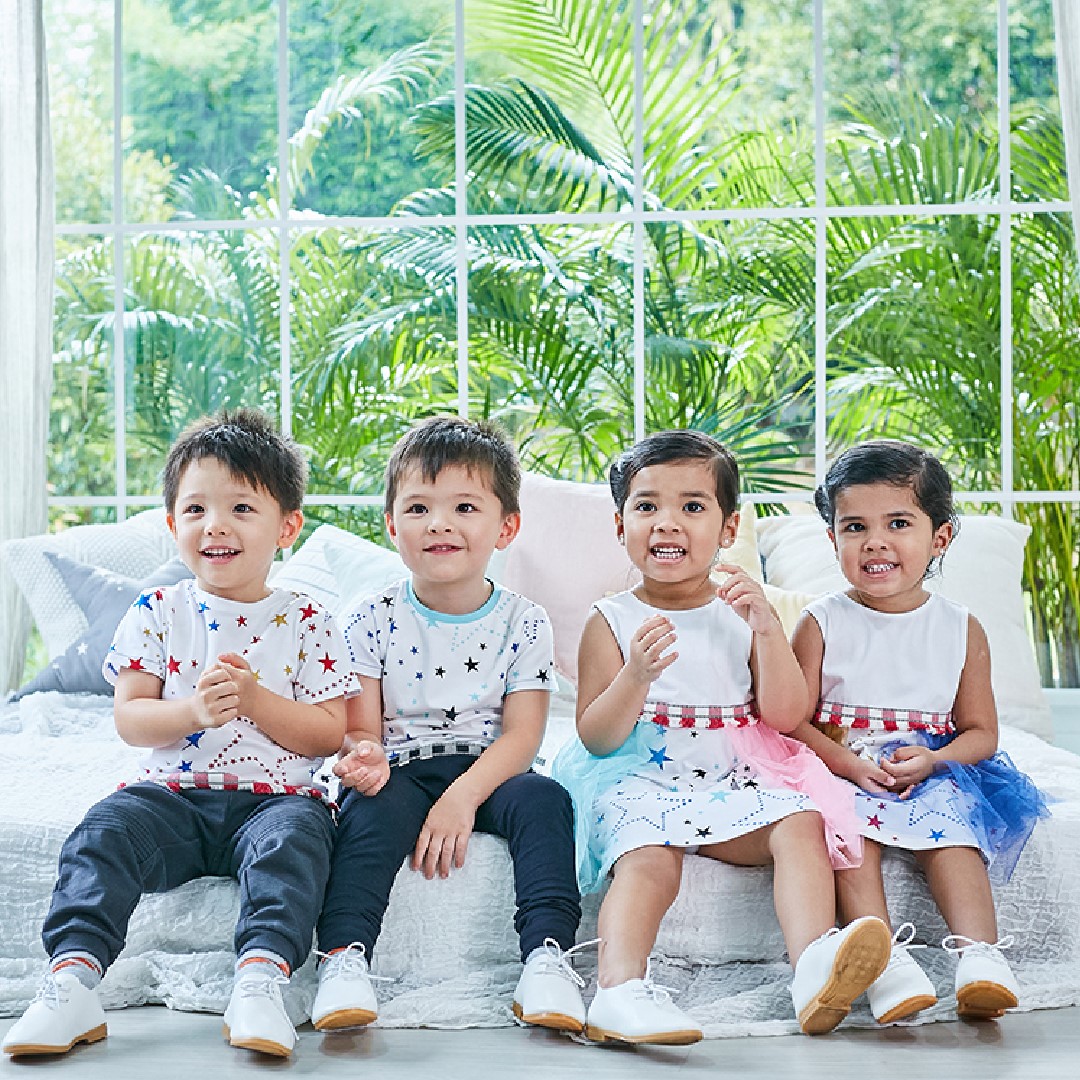 Made with 95 per cent cotton and 5 per cent spandex, dress your preschooler in Oeteo's Starry Gaze Fringed Tee. Meanwhile infants and toddlers up to 18 months can wear the Asymmetrical Tee. Both can be paired with the Nova Harem Pants. Usually, these cost $16.90 to $19.90, but with the current deals, prices are $13.52 to $15.92. 
Other options for two for six years old include Maison Q's Philip Reversible Shirt (UP $59, now $19.90) in green, grey and navy and made of 100 per cent cotton. Stay safe this festive season and beyond with Maison Q face masks for adults, kids and toddlers (any 2 for $18),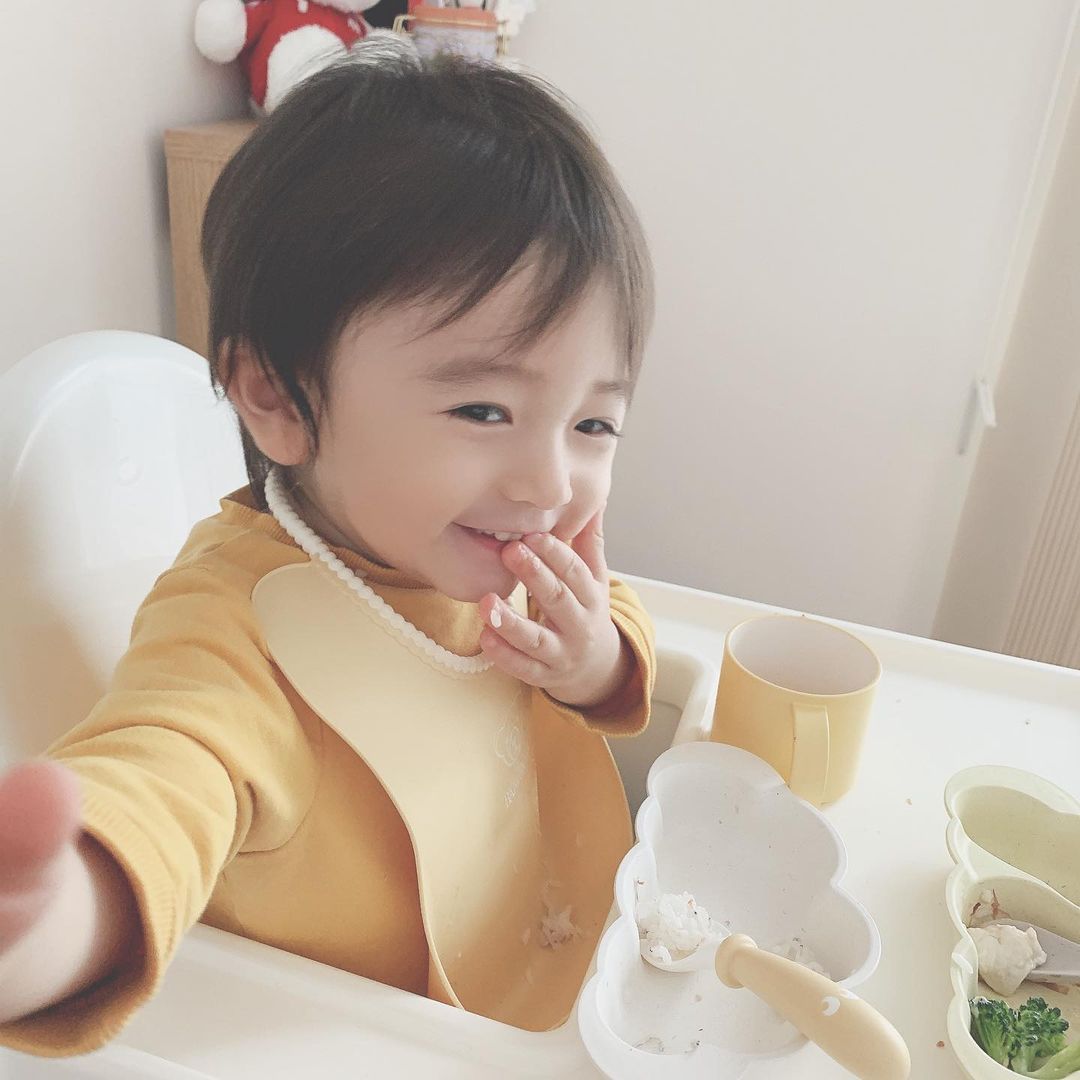 Reduce messes during meal times with the Babybjörn Baby Bib (UP $19.90, now $15.92) with a deep spill pocket. Suitable from about four months, this fits babies around the neck (up to 30cm) and can be easily cleaned with a damp cloth, running water or in your dishwasher. Another is the Weegoamigo Bamboo Bib and Washer Pack (UP $29.90, now $18.90), a multipack of bibs and washers, made from bamboo and cotton, or Maison Q's reversible triangle bibs UP $12.90, now $9). 
When your little one has progressed to trying to feed him/herself at a year old, let him/her use the Haakaa Silicone Noodle Spoon (UP $14.90, now $11.92). This uniquely designed spoon is perfect for little hands to scoop noodles into their spoon, and helps them develop confidence, hand-eye coordination and fine motor skills. 
Teething Aids: Haakaa Silicone Teething Ball and Ring (UP $19.90, now $15.92), Palm and Silicone Teethers (UP $17.90, now $14.32) and Ferris Wheel Silicone Teether (UP $12.90, now $10.32)
Pacifiers: Nano and Newborn Silicone Dummy and Silicone Pacifier (UP $17.90, now $14.32)
Grooming and Cleaning Essentials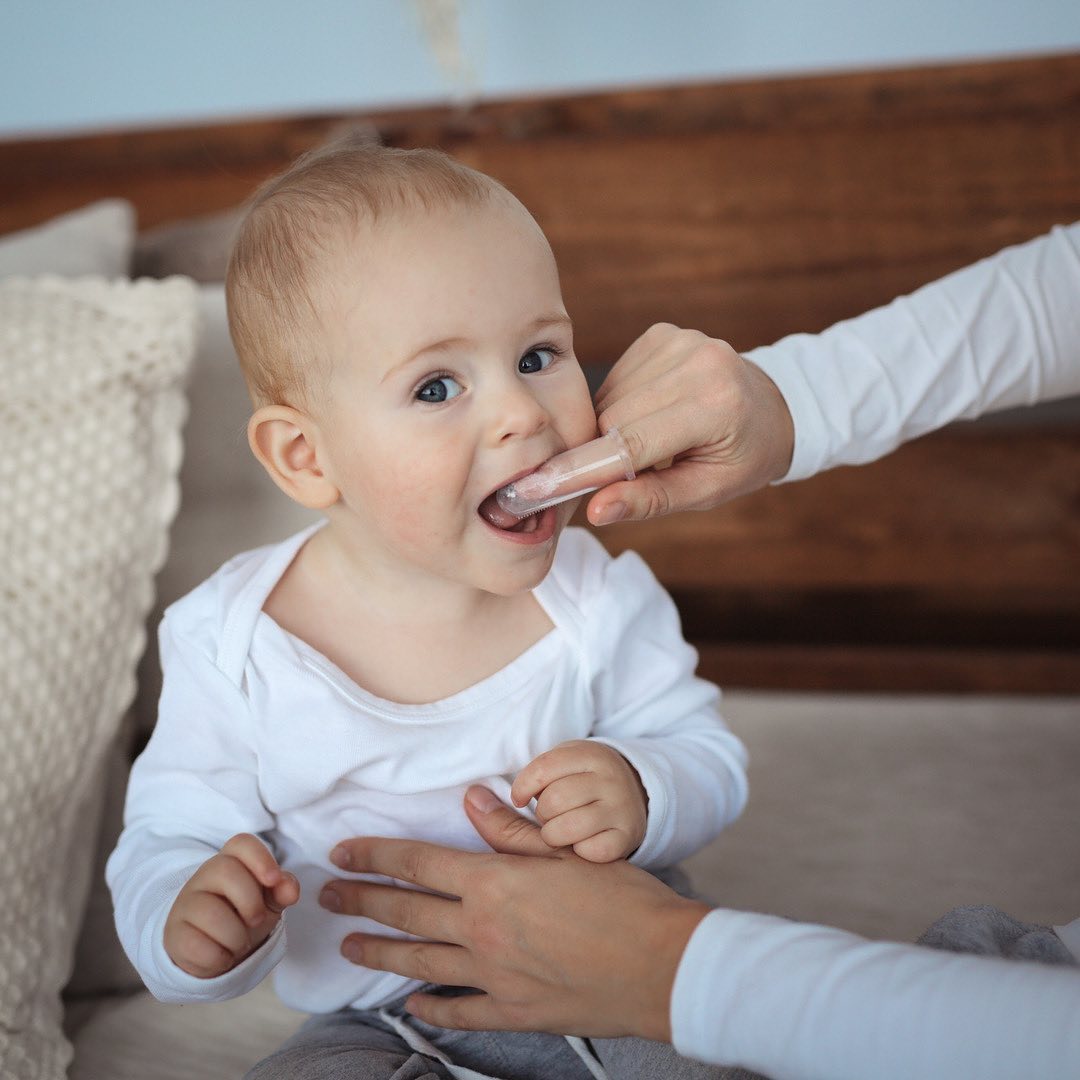 Instill good dental hygiene in your little ones with the 
Haakaa Silicone Finger Brush
 (UP $11.90, now $9.52). Place the brush over your finger and massage your little one's gums, getting him/her used to the brushing sensation. At six months, switch to the 
360° Baby Silicone Toothbrush
 (UP $17.90, now $14.32), for massaging his/her gums and new teeth. Its suction base allows you to store it without tipping over, or getting any germs on the bristles. 
Another essential is the Haakaa Goat Wool Wooden Hairbrush (UP $24.90, now $19.92), made from rubber wood and soft goat's wool for brushing infant hair. Some benefits of brushing your baby's hair include stimulating his/her scalp, generating blood flow, and removing dry skin. Furthermore, the soothing sensation can help him/her drift off to sleep.
Clean pumps, baby bottles and milk storage bags and more with the perfectly-sized  Silicone Brush (UP $17.90, now $14.32). The detachable brush head also allows for easy sterilisation.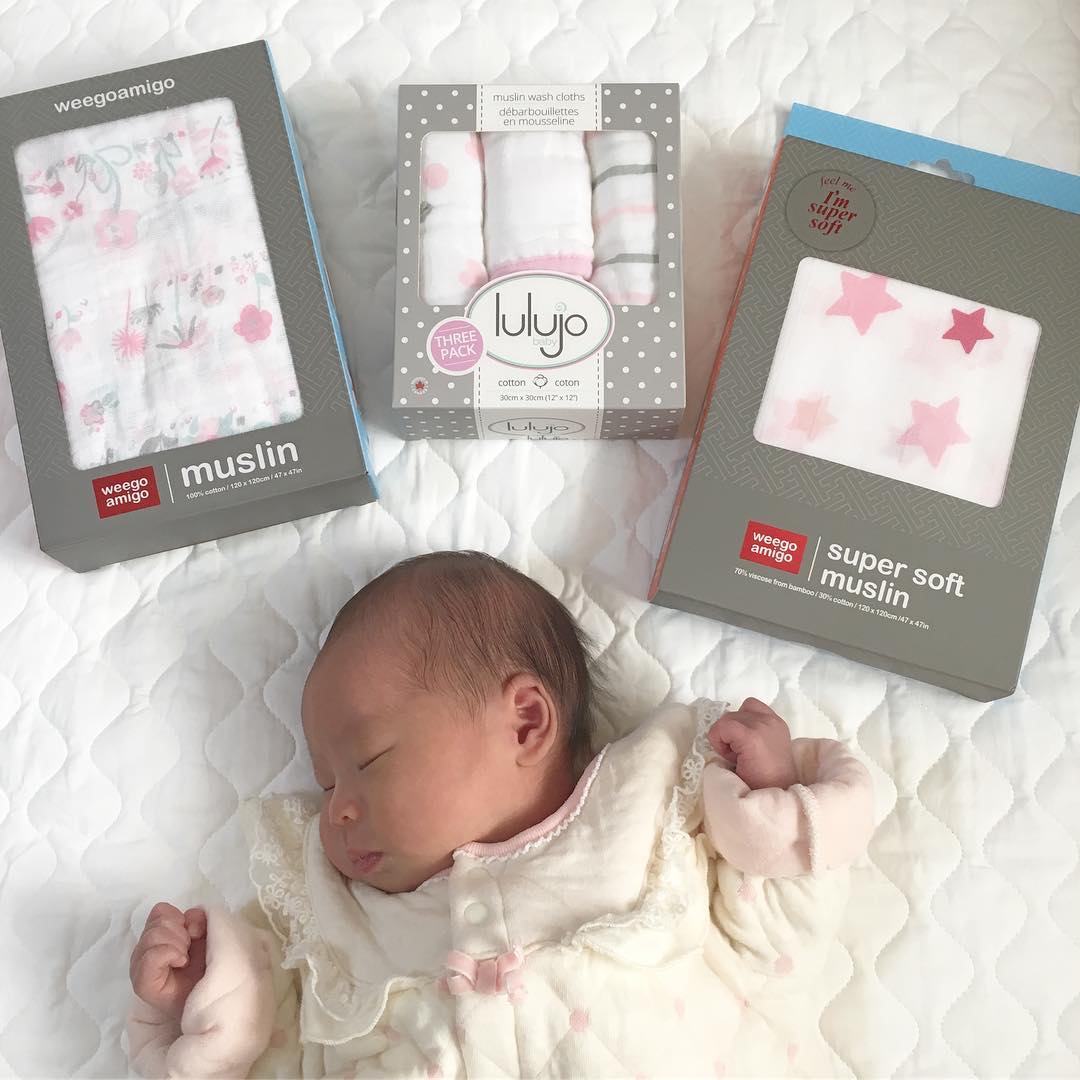 Stock up on fun activity sets for your little ones from Melissa & Doug. These include the Loop It, Shake It, and Snap It Craft Kits, Secret Decoder, Colour Blast, Puffy Sticker Play Sets. Otherwise, entertain them with the bubble blowers and Mechanical Bubble Gun from Rainbow Bubbles. All these range from $5 to $9.90.
Other great deals include the Haakaa Dispensing Spoon with Nipple Attachment, and Silicone Oral Medicine Syringe and Weegoamigo Crochet Rattles (UP $11.90 to $25.90, now $9.52 to $10). Finally, get the Weegoamigo's multi-functional, single pack swaddling wraps in cotton and bamboo (UP $21.90 to $24.90, now $10). Such wraps can be used as blankets, towels, burp cloths, or changing mats.
Relevant Reads: Mummyfique's 12 Days of Christmas, Christmas Gifts
This article originally appeared on Motherswork.