As this is the season for giving, Mummyfique is giving away 12 days' worth of awesome goodies! From skincare, to kids' books, and even a home security system, there's something for all our mummies to enjoy!
Day 1: Arlo Ultra 4k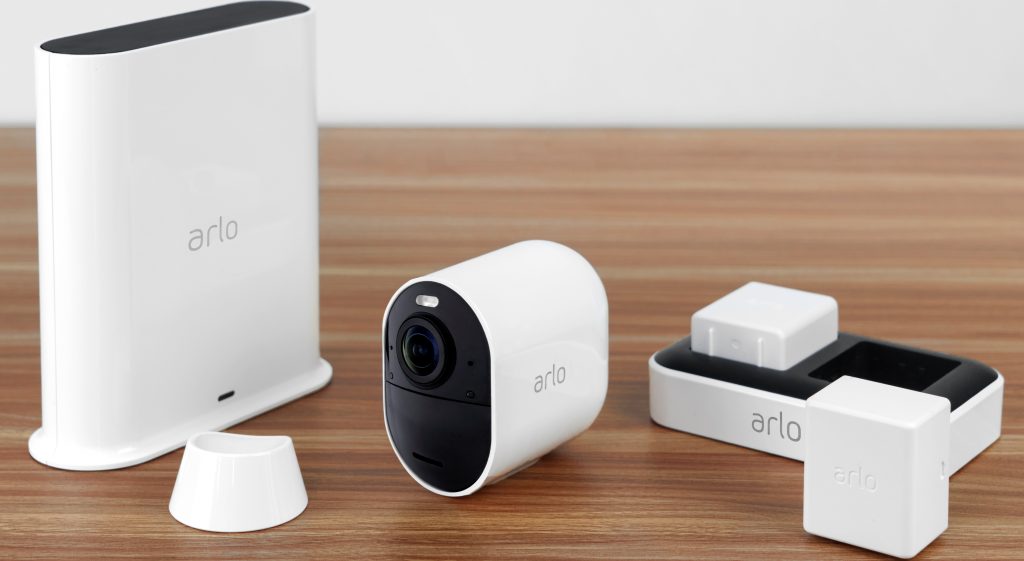 Kicking off our 12 days of fabulous giveaways is the Arlo Ultra 4K home security camera. See all your recordings in crystal clear 4K HDR detail; even in the dark, you'll still see clear and colourful images. Additionally, install the elegant Arlo Ultra without unsightly dangling wires, has a versatile multi-axis mount and magnetic charging cable. This home security system also has a host of amazing features, like crisp audio, where dual noise-cancelling microphones produce clear two-way conversations, while suppressing ambient noises like wind and rain.
Another cool feature is that Arlo Ultra automatically adjusts its frame to track moving objects and gives you a 180 degree diagonal field of view without distortion. Also, it seamlessly connects with other smart devices in your home. In the unlikely event of an intruder, you can set your siren to automatically sound, or trigger it from your phone. Lastly, customise the specific areas you want to focus on, so you'll only get those notifications.
See our Marketing Mummy's review here.
Day 2: Carrie K's Blessings in Full Ring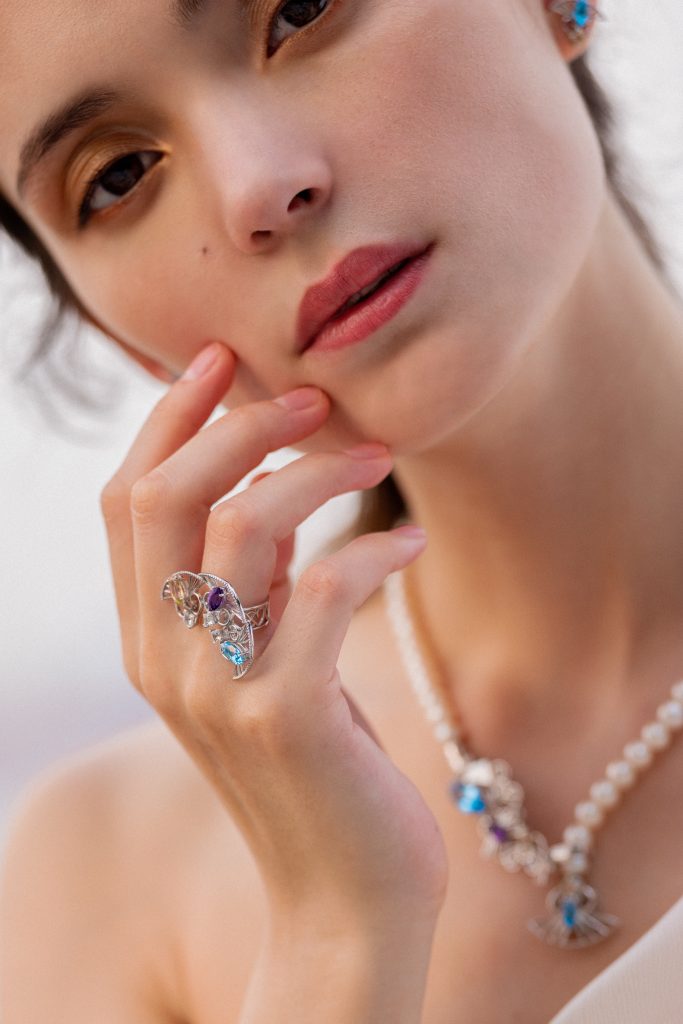 Day 2's giveaway is from local designer Carrie K. The US 6 size Blessings in Full Ring (worth $588), in 925 silver, is set with colourful gems like Swiss blue topaz, amethyst, peridot and white topaz. You'll also notice that the feature bat motifs. Since the words for luck (福) and bat (蝠)in Mandarin are homonyms, the bat has been synonymous with good fortune for many generations.
This ring is also a modern interpretation of the Chinese "五福" concept, which means five blessings. These blessings are doing good, health, wealth, longevity and a peaceful passing after living a long and fulfilling life.
Day 3: Shu Uemura x Pokémon Giveaway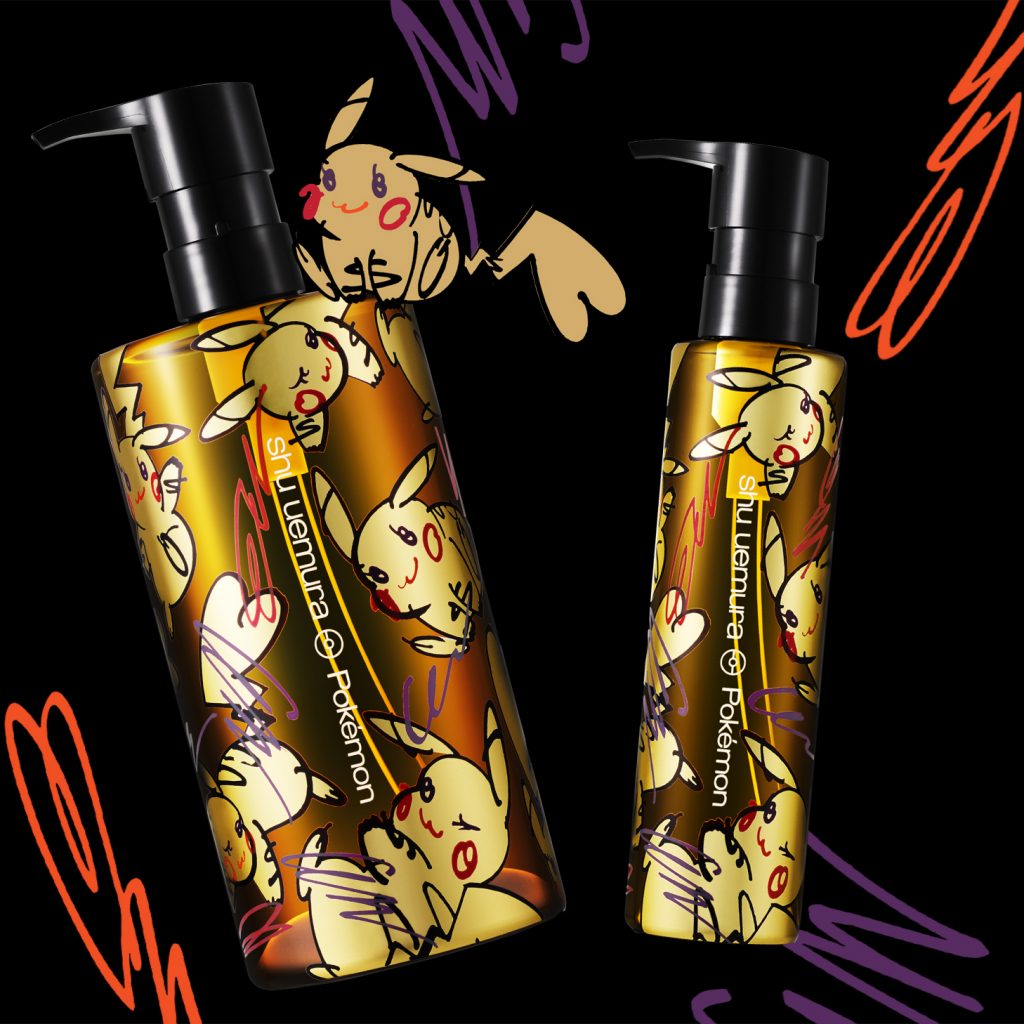 Stand to win cult favourite skincare products from the limited edition Shu Uemura x Pokémon collaboration like the Ultime8∞ Sublime Beauty Cleansing Oil (retail price $165). This cleansing oil uses a combination of eight precious oils with botanical origin, enriched with plants like the Japanese camellia, Korean ginseng and golden bamboo. These ingredients work together to moisturise, nourish and protect the skin, giving it a super soft, and smooth texture.
Also included in the giveaway is the Petal 55 brush ($80) and Rouge Unlimited ($42). This special, made-in-Japan 55mm foundation brush gives a streak-free finish by using just the bristles' tips. Use the wide end of the brush for even application on the cheeks and chin, while you can use the narrow end around the eyes and nose.
The final item in the gift set is the long-lasting Rouge Unlimited satin lipstick. It can be layered on and melts evenly on the lips. As its formula uses Japanese camellia oil, it delivers long-term moisture and is ultra-light.
Day 4: 3 Gift Sets from OETEO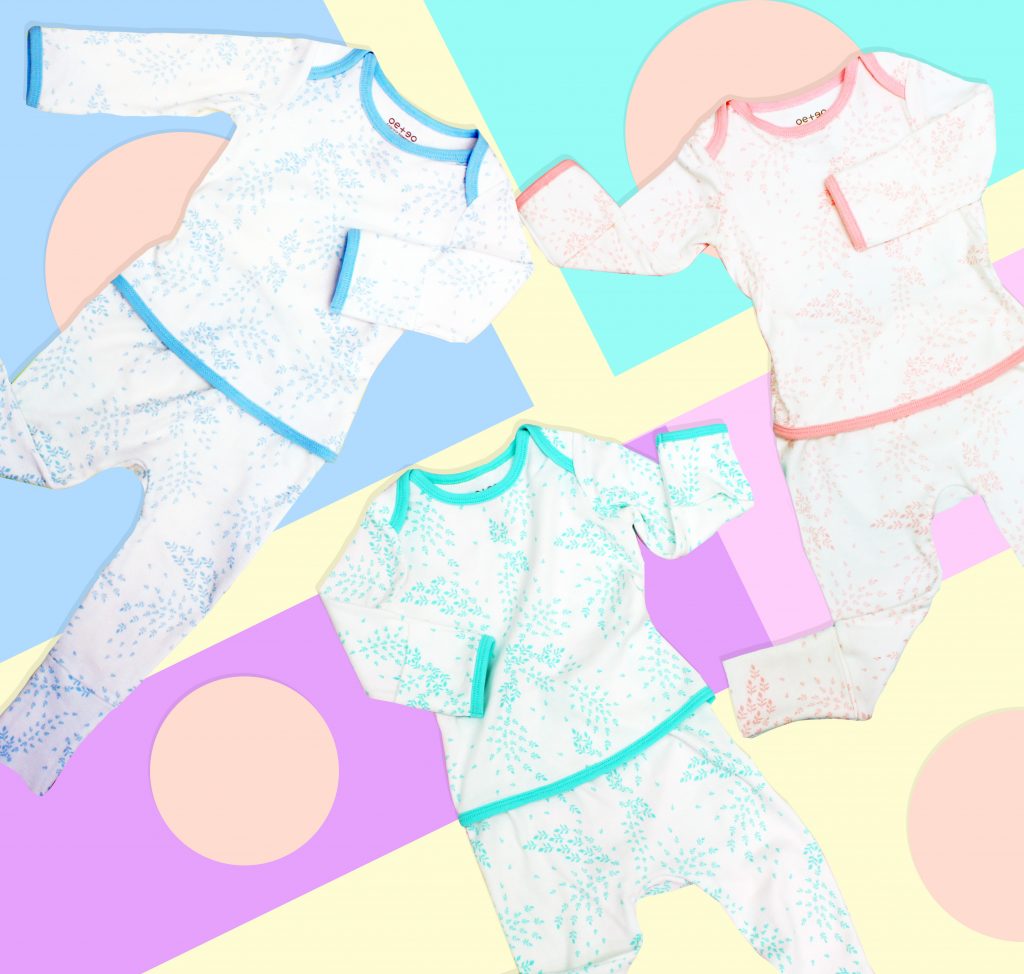 On the fourth day of Christmas, Mummyfique is giving away three OETEO sets for children at different age ranges, from 0-3 months, 12-24 months and 18 months to 3 years old.
0-3 Months Welcome Sets
These include the OETEO Signature Origami Welcome Sets, the Flip and Change Blankeo and the Beaneo, worth a total of $106.70. First, the Origami Baby Welcome Set features a super cute origami crane print for longevity and good luck. It comprises an EASEYEO romper, a set of mittens and booties, a bib and swaddle. Made of 100 per cent OEKO-TEX® certified fine cotton, there are no harmful substances for baby's sensitive skin. Additionally, the romper's no-fastening construction makes it quick and easy to dress your baby.
Next, the multifunctional Star Flip and Change Blankeo can be used either as a pillow and a blanket, perfect for travelling. This, too, is made of 100 per cent OEKO-TEX® certified fine cotton. Rounding up this welcome set is Beaneo, which can also be used in multiple ways – as a beanie, a bib or even a skirt.
12 -24 Months Old
Mums with slightly older toddlers can win these essential bundles worth $96.90. These include an EASYEO Curious Baby Romper, the Essential romper, the Flourish Blue EASYEO three-piece bundle pack, and Foliage EASYWEAR Romper collection that includes an in-built mittens and footies.
18 Months to 3 Years Old
Finally, OETEO has collaborated with local designer Voon & Daughter for a super special collection worth $106.70. These, inspired by memories of cities they visited, like a lazy afternoon in London's Holland Park, include a unisex tee, harem pants as well as a frilled drop waist dress. The first two feature the houndstooth or Blackberry Wine print, made of soft, comfortable cotton spandex jersey.
Day 5: Origins Gift Set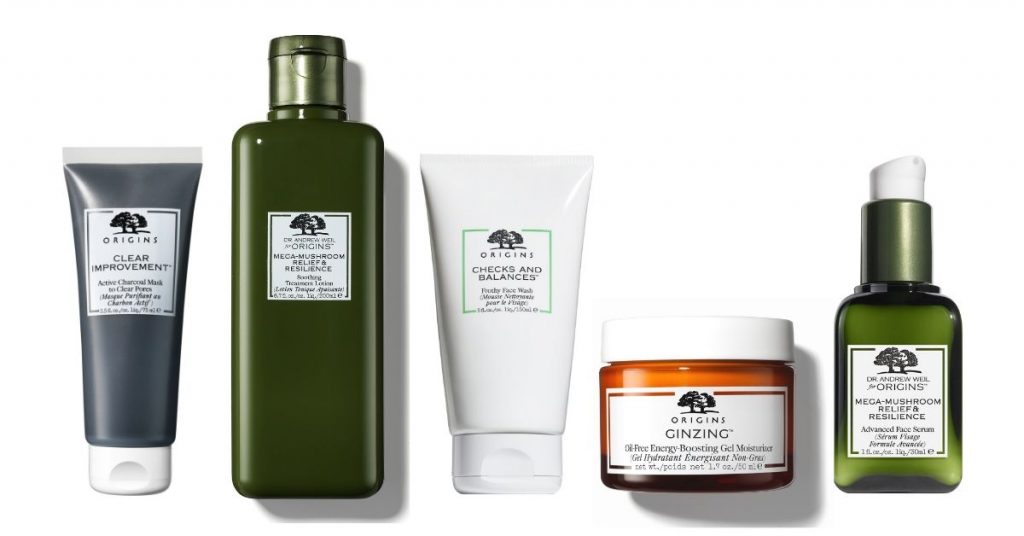 On Day 5, win a gift set from Origins! This prize includes Dr Andrew Weil for Origins™ Mega Mushroom Relief & Resilience Soothing Treatment Lotion and Advanced Face Serum. Not only that, but popular products like the GinZing Oil-Free Energy-Boosting Gel Moisturiser, the Clear Improvement Active Charcoal Mask and the Checks and Balances Face Wash is also part of the set, for a total value of $319.
Dr. Andrew Weil for Origins™ Mega-Mushroom Relief & Resilience Soothing Treatment Lotion and Advanced Face Serum, 30ml
Both these products utilise the power of fermented chaga, cordyceps, Reishi mushroom and sea buckthorn, to first calm skin, and decrease redness and sensitivity, with the treatment lotion. Next, use the face serum to boost your skin's resilience against environmental factors like pollution, while also calming and soothing the skin.
GinZing Oil-Free Energy-Boosting Gel Moisturiser, 50ml
This moisturiser instantly improves skin's radiance and gives you a wide-awake, refreshed look. Out of all the ingredients, coffee and ginseng provides the energy-boosting caffeine to refresh and revitalise, while the Hydra-Hug™ technology seals and maintains moisture levels on the skin.
Clear Improvement Active Charcoal Mask, 75ml
Next, the Clear Improvement Active Charcoal Mask uses bamboo charcoal to unclog pores, even deep in the skin, while white China clay absorbs all the environmental toxins. The results? Clear, bright and smooth skin.
Checks and Balances Frothy Face Wash, 150ml
Finally, the cleanser balances the oily and dry parts of your face, using broad leaf kelp extract, wheat protein and tourmaline. While reducing excess oil production, the formulation also protects the drier zones. Thus, this helps the skin to feel comfortably clean rather than tight, or dry.
Day 6: Josh & Cherie Books – 6 Month Subscription and Peaceable Kingdom Cooperative Board Games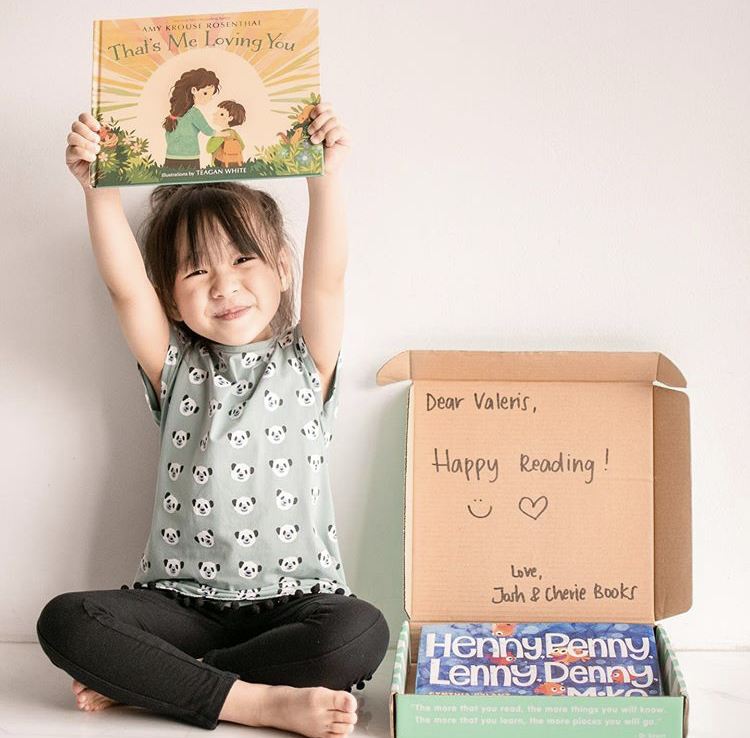 Josh & Cherie Books, founded by spouses Julius Chen and Cheryl Ang, delivers children's books for kids from 0-7 years old. For younger children 0-2 years old, the parcel contains three board books, while older children get two picture books. Better still, most of these books are not widely available in general bookstores. Customise the books you get by filling in the age of your child(ren), and also highlight their interests, whether it's dragons, fairies or pets. Mummyfique is currently giving away a six-month book subscription!
Moreover, the gift set also comes with two Peaceable Kingdom Cooperative Education Board Games will teach children how to work together, as they have to take turns to achieve the goals for the games.
Day 7: 4 Sets of Ohvola Gift Cards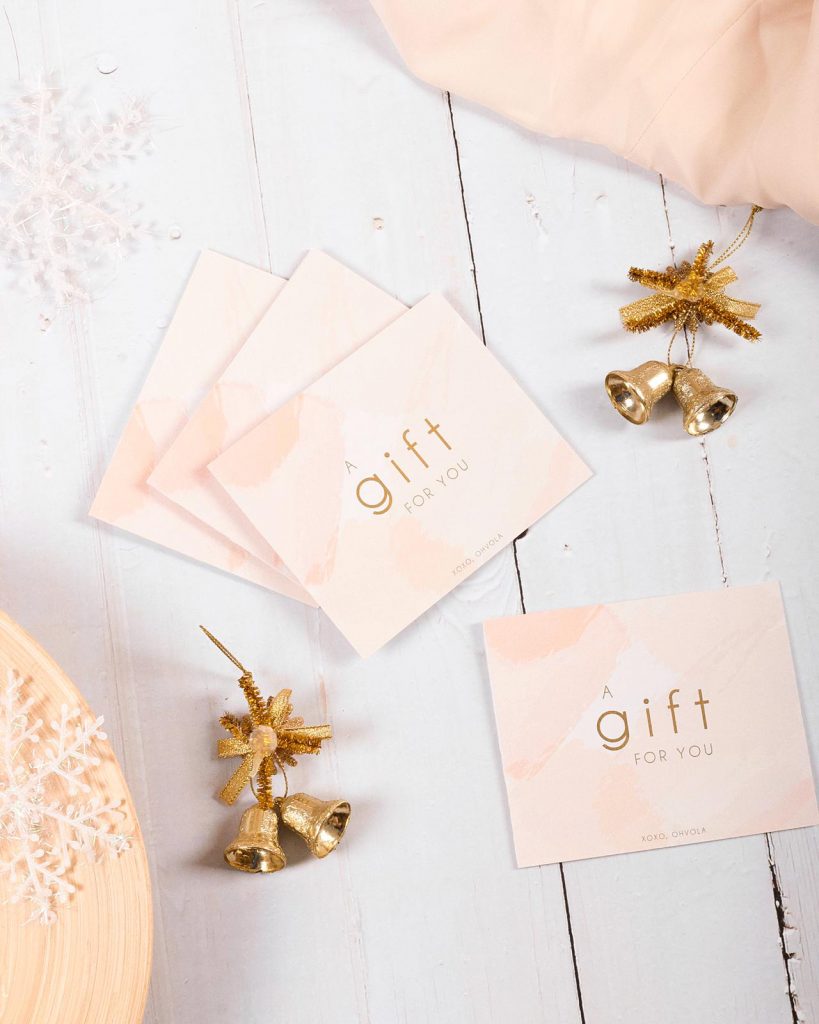 The homegrown brand, Ohvola was established in 2007 by Lucinda and Jolene Zhou. Their mission was to share their excitement and strength in dressing up with more women. Currently, women all over the world can shop Ohvola and express their individuality and confidence. Better still, the Ohvola team manufactures and design every unique piece.
For our Christmas giveaway, stand to win one of four $50 gift cards to refresh your wardrobe for the new year.
Day 8: Pixi Gift Sets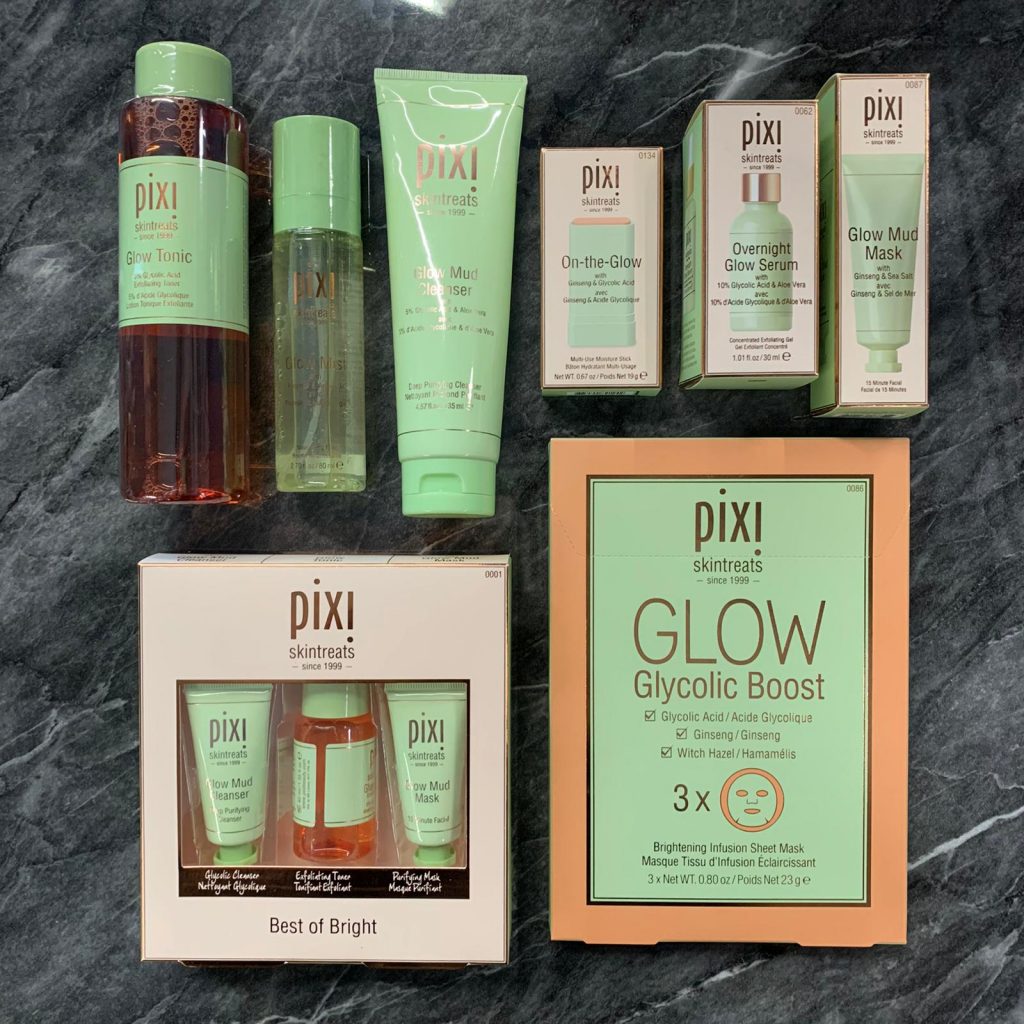 On Day 8, kickstart your skincare routine and achieve glowy, dewy skin with the Pixi gift set. Start off with the Glow Mud Cleanser ($30), a deep purifying cleanser enriched with 5 per cent glycolic and soothing botanicals. Use the mild cleanser on a dry face, and it effectively cleanses and gently exfoliates.
Next, use the exfoliating Glow Tonic ($48), which is alcohol-free and speeds up cell renewal for a brighter, smoother complexion. Follow this up with either the Overnight Glow Serum ($39) or a moisturiser. What we love about this serum is that it evens out fine lines and reduces the appearance of sun spots over time to keep you looking young.
Finish off your skincare routine with the On-The-Glow Stick ($31), which is a solid, multi-use moisturiser, and is great for travel. Aside from using it on the face, you can also apply it on the lips, body and hair. Comprising ingredients like Vitamin D2, gentle acids and vitamins, it increases moisture levels, while protecting the skin.
Avid travellers will love the Best of Bright Kit ($38) that contains the Glow Mud Cleanser, the Glow Tonic and the Glow Mud Mask, for great skin on the go.
Glow With These Hydrating and Clarifying Masks and Mist
Depending on what your skin needs, you might want to give it an added boost with the Glow Glycolic Boost Sheet Mask ($17). Inside are three single use sheet masks, which brighten and hydrate your skin. After leaving the mask for 10-15 minutes, you can pat the excess serum into your face, neck and décolletage. Should you need to de-puff your face, store your masks in the fridge.
Another mask you can try is the Glow Mud Mask ($37), a super effective clay masks that deeply cleanses, absorbing oil, removing impurities and fighting breakouts. The result? A revitalised, glowing and balanced complexion. Of its ingredients, the Kaolin clay works to deeply cleanse, while sea salt helps to detoxify and ginseng brightens.
Next, for a boost of moisture throughout the day – and to keep your makeup from sliding in our humidity – try the Glow Mist ($24). Containing 13 natural essential oils, aloe vera and fruit extracts, your skin will be luminous and hydrated.
Day 9: Private Dining Experience for 4 at 1 Catty n a Pinch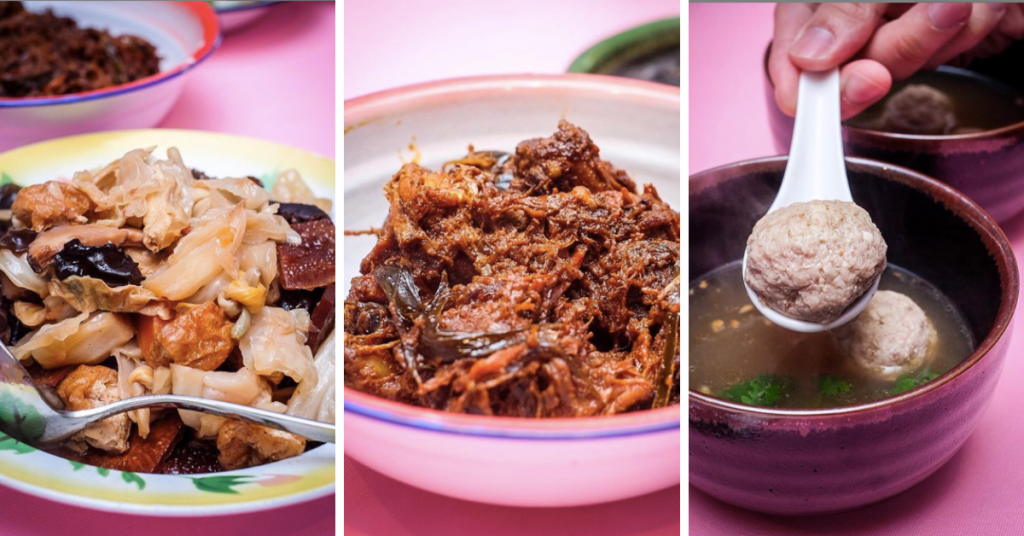 Win an unforgettable private dining experience (valued at $600 for four persons) at Tinoq Russell Goh's vibrant home. The multi-talented celebrity makeup artist not only cooks fantastic kampong-style Peranakan cuisine, he's also blessed with green fingers.
For instance, he also has a thriving community garden in his backyard, where he grows the herbs and spices used in his cooking. These include the blue and white butterfly pea flowers, where the former is used to create the brilliant hue of his coconut rice.
This highly sought after experience – guests have included foodies and chefs – is valid for six months, subject to availability.
Day 10: Skin Inc Gift Set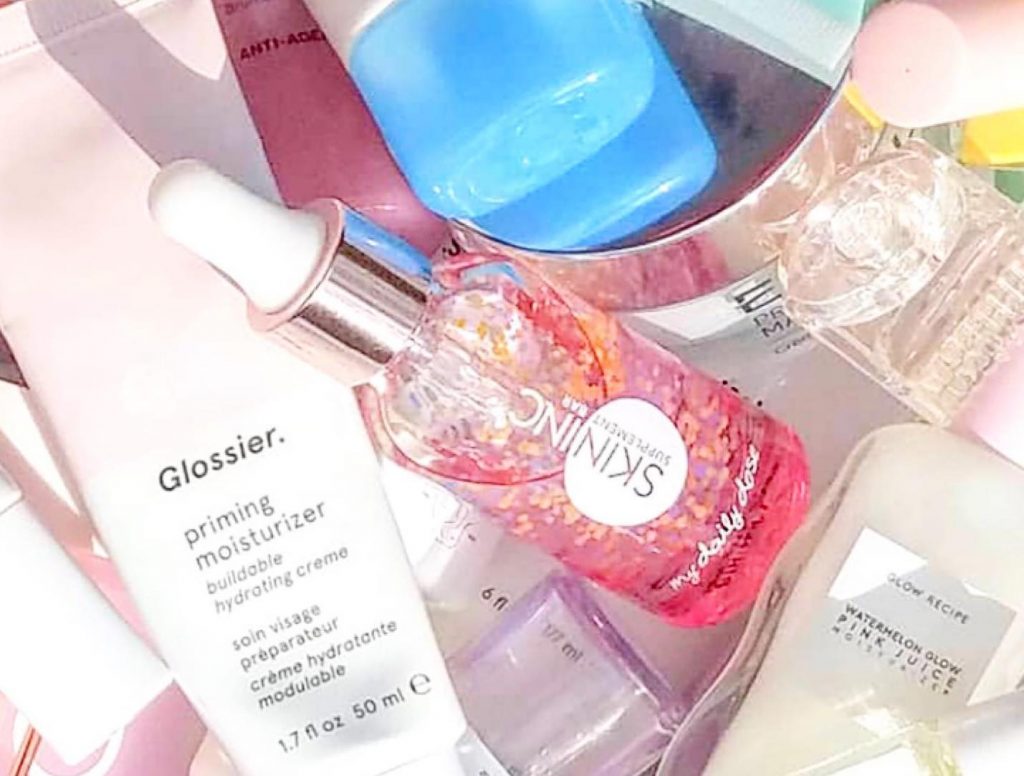 Take your skincare game to the next level with Skin Inc's Oxy-Cryo Infusion Treatment ($288) and a 30ml My Daily Dose Uplift Serum ($98).
Before your next party, get instantly brighter and firmer skin with the 60-minute Skin Inc Oxy-Cryo Glow Infusion Treatment facial. Some of the benefits of this treatment include unclogging pores, detoxing any impurities, while oxygenating and reactivating the skin.
Additionally, the personalised Skin Inc serum cocktail and the oxygen mask work in tandem. They regenerate the cells and improve collagen formation to give you well-rested, smooth "glass" skin.
Power packed with collagen, Coenzyme Q10 and hyaluronic acid, Uplift promises smoother, firmer and younger-looking skin. Additionally, the serum's proprietary Japanese Seaweed Encapsulation Technology ensures the 100 per cent pure ingredients' stability and efficacy.
Day 11: EnvyHer Gift Set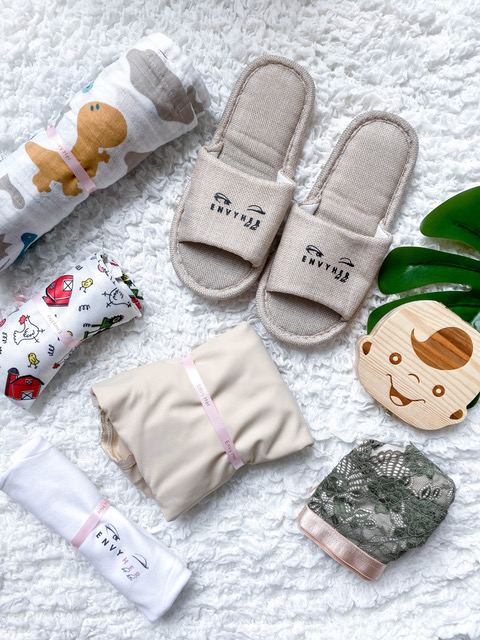 Win a specially curated gift box from EnvyHer. This kit includes essentials for baby like a swaddle, a wet bag, super cute baby romper and teether box. Aside from the super comfy bedroom slippers, EnvyHer is also giving away their star products – the Postpartum Belly & Hip Shaper Recovery Binder and a maternity bralette.
First, the Wink®'s Belly and Hip Shaper ($119) gives your tummy and hips the ultimate support. Sitting on your tummy and hips, it comes with six adjustable panels of hook and eye closure. Not to worry, the binder is completely latex and formaldehyde free. Instead, it's made of 51 per cent Tactel Nylon and 45-49 per cent Lycrosoft, a Wink® patented COMPRESSASOFT® fabric.
Due to the top and bottom thick elastic bands, the binder will not ride up or fold down. It also offers a high level of compression so the abdominals are fully supported. EnvyHer recommends mummies wear this daily and when they sleep.
Next, all the maternity bralettes are designed to be easy to latch or pump. In particular, the Hannah Hands Free Pumping With One Clip Nursing Maternity Bralette ($69) unclips easily for nursing your baby. When you need to pump, the bralette opens in the middle of the cup. Finally, it's made of thick durable lace and 100 per cent cotton lining. Ladies with a fuller bust will appreciate the added side coverage.
Day 12: Bering Classic Red 26mm Watch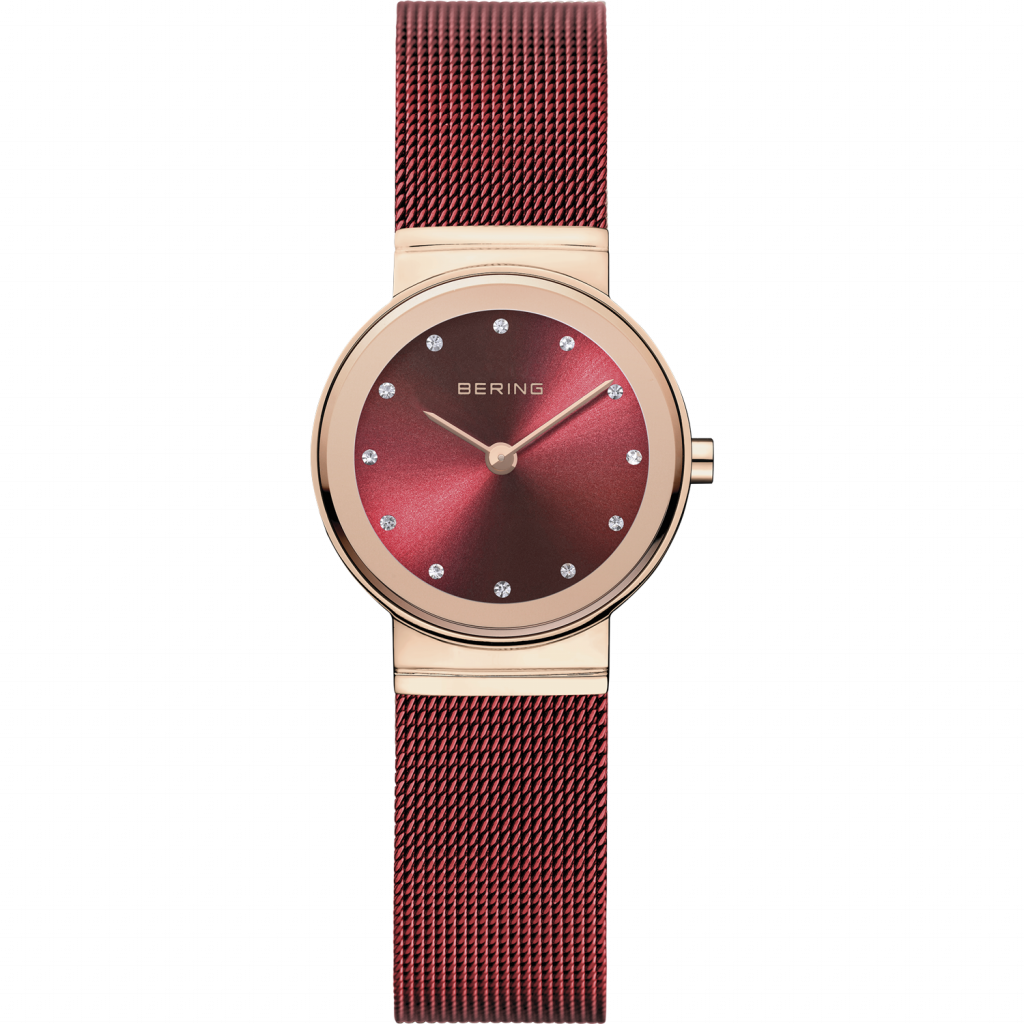 A classic timepiece mums will love wearing – whether it's Christmas or not – is this BERING watch with a red Milanese strap. For starters, the case is made out of polished rose gold medical grade stainless steel. Additionally, Swarovski elements embellishes the red dial and is protected by scratch-resistant sapphire crystal.
How to Win: Fill out this form!