Everyone looks forward to the wide array of delicious goodies that come with Chinese New Year. After all, when else can you readily find pineapple tarts with every turn you make? But if you'd like something different this year and have a table of goodies that will stand out from the crowd, we have unearthed a number of unique creations that offer a twist on the usual snacks.
Chix Skin Pineapple Tarts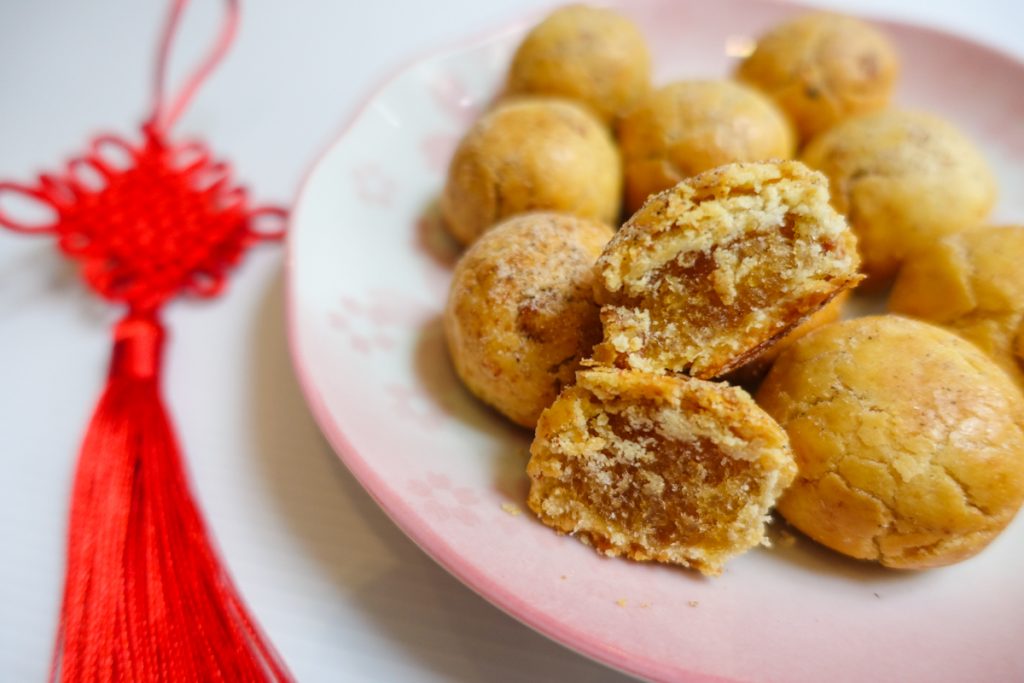 Replacement for: Regular pineapple tarts, both open-faced and open top. (Yes, they are that good)
The Hokkien word for pineapple is ong lai, which means 'prosperity coming', and that's why pineapple tarts are a must-have in most Chinese households. This version by Out Of The Cake Box adds a savoury flavour layer of chicken skin to the otherwise sweet and tangy tart, and the combination works addictively well. It's described as a 'heart attack in a tart' and we understand why, but trust us, you won't be able to stop with just one.
Available at Out Of The Cake Box till 11 February, S$22.80 for a box of 16 pieces.
Pork Floss Meringue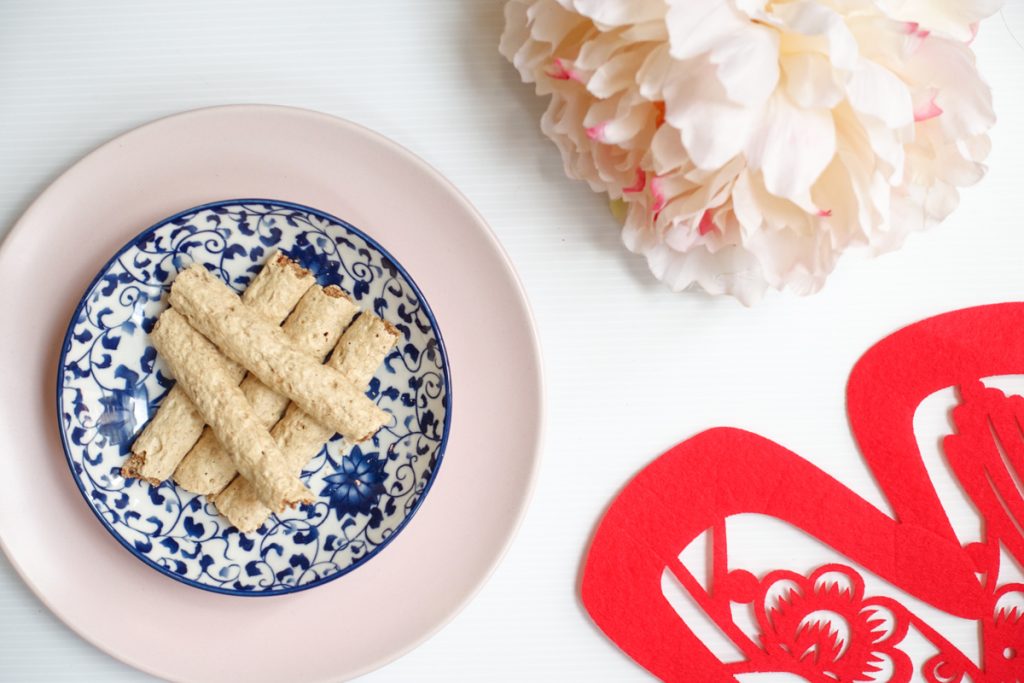 Replacement for: Love letters
Love letters were originally used to hide secret messages but this delicate version from Antoniette offers a twist on the usual by hiding delicious pork floss within each roll instead. To add, these love letters are encased by French meringue instead of batter, making it an East meets West creation that is sweet and savoury at the same time. The love letters have a light taste, but you have to be careful when handling them as they break easily.
Available at Antoniette, S$10 per box.
Rainbow Kueh Lapis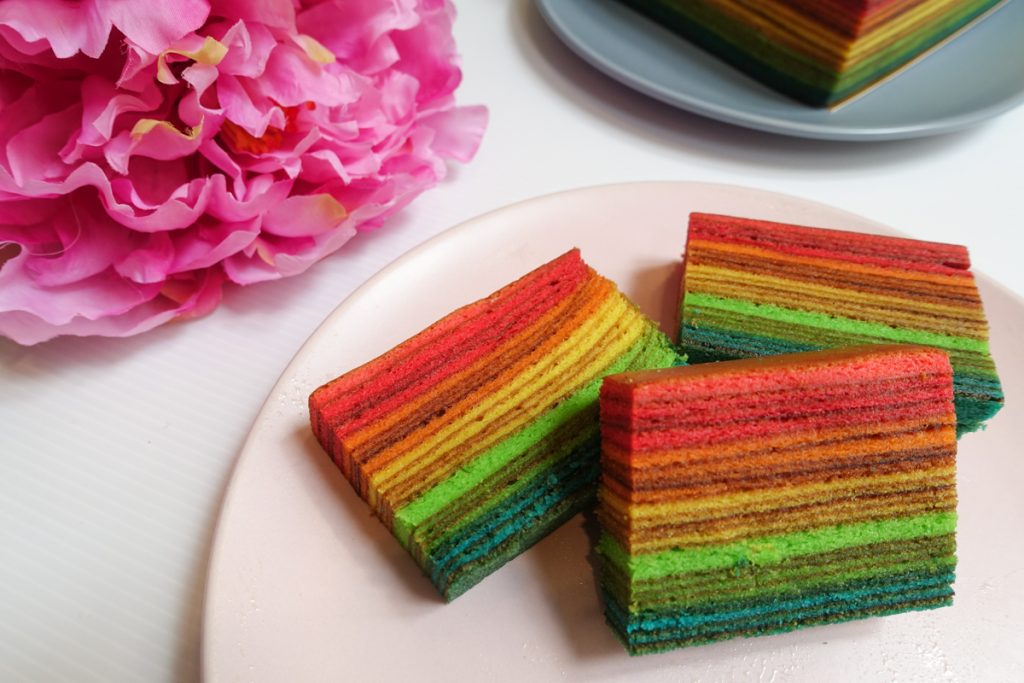 Replacement for: Regular kueh lapis. We bet that little ones will take to it like they do rainbow cakes.
Kueh lapis is a favourite treat of most people, and we have a feeling this rainbow-hued version from Hai Tien Lo in particular, will be a real hit with the kiddos. As a bonus, it is certainly an Insta-worthy treat and a colourful addition to any Chinese New Year table. Imagine the pretty photographs you can take with it.
Available at Hai Tien Lo, S$56 for a 1kg cake. Last day for orders is 8 February 2017.
Bak Kwa Scones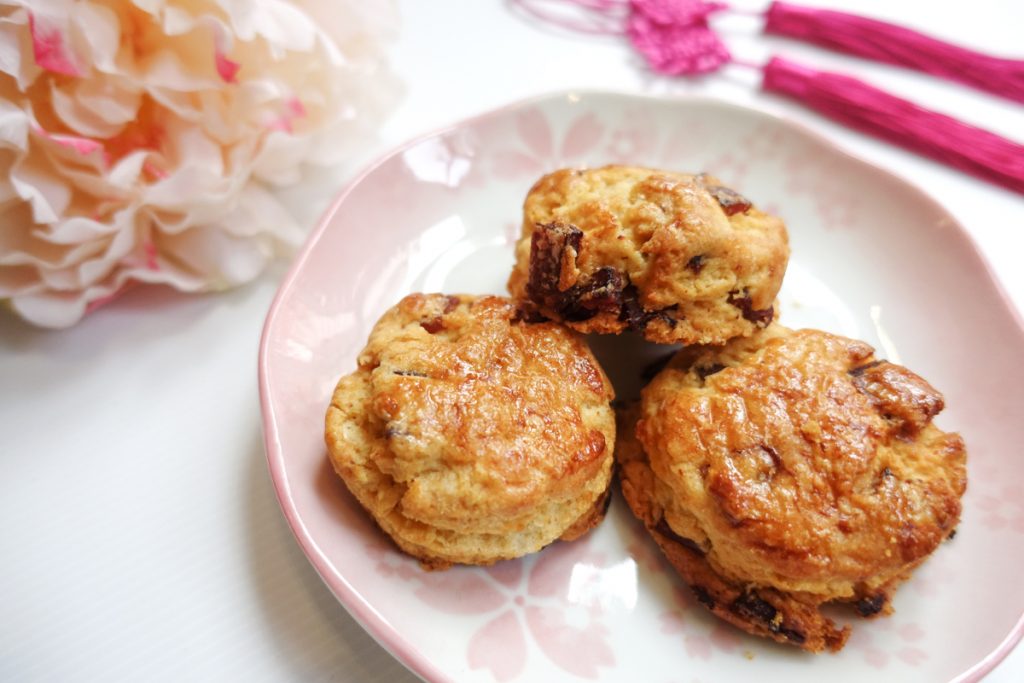 Replacement for: Slices of bak kwa
Scones aren't exactly very Chinese, but this version filled with bak kwa makes us close both eyes to that fact. The scones are light and crumbly, and they are very generous with the amount of bak kwa inside and outside the scone. They are also made using kefir milk, which some have called the new superfood. We say this is a good way of introducing Eastern flavours via a familiar Western treat.
Available at Miss Kefir, S$13 for a box of six.
Salted Egg Yolk Chips and Fish Skin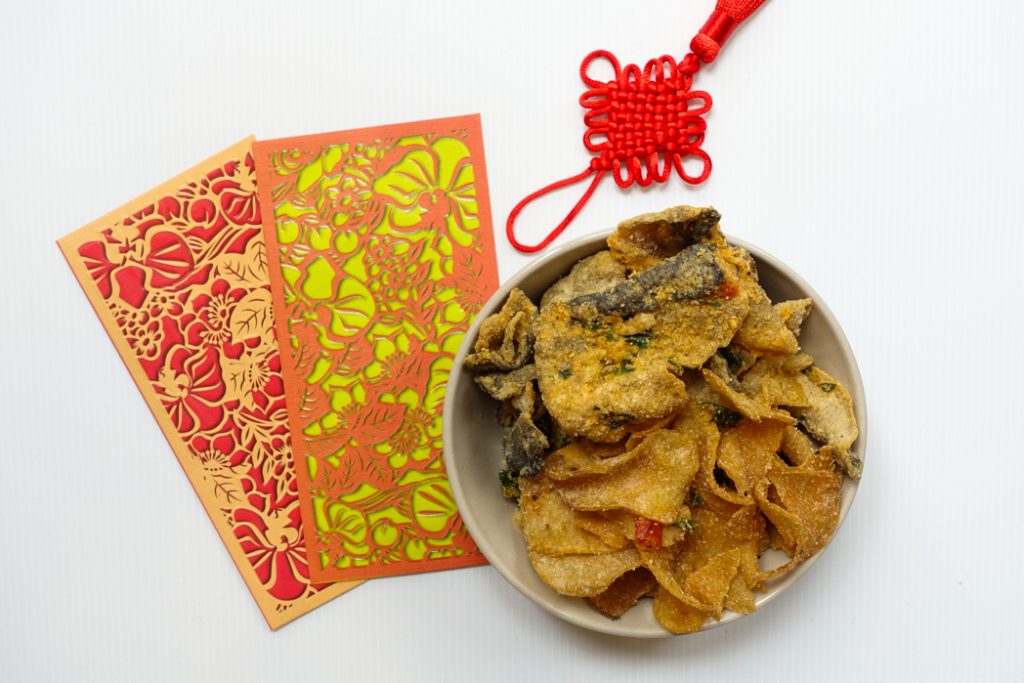 Replacement for: Regular potato chips.
Although salted egg yolks don't exactly have an auspicious meaning, they certainly look the part, resembling flecks of gold dust scattered on these crispy fish skin and crunchy chips. That's good enough reason to have them on the snack table but as a plus, they are insanely moreish as well. This bowl was polished off in our office in a matter of minutes.
Available at Irvins Salted Egg, S$8 for a small bag, S$16 for a large bag.  
To find out where you can buy Chinese New Year goodies handmade by mothers, click here.