Here at Mummyfique, we're big believers of supporting other mummies and home or small business bakers are no exception. If you're like us and need to buy Chinese New Year goodies for all the home visitations that you are expecting or just to enjoy with your family, here's how you can get your hands on some delicious festive treats that are lovingly handmade by other mummies.
TeawithAva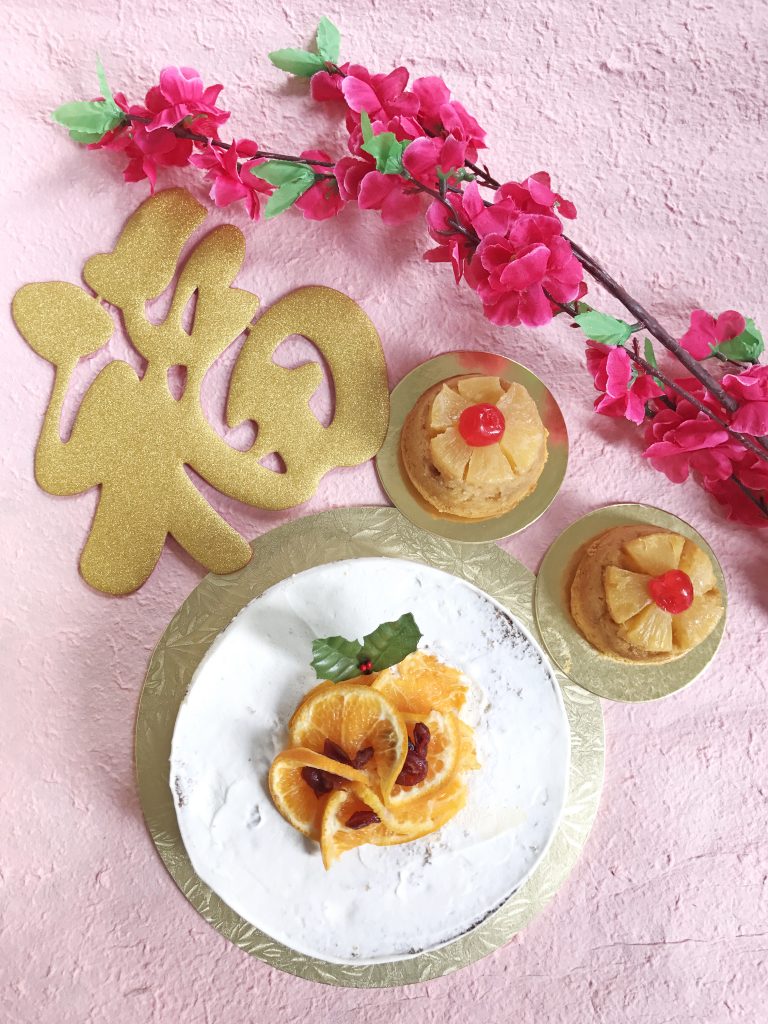 What's available:
Mini Pineapple Prosperity Treats, 12 for S$40
Pineapple cakes topped off with caramelised pineapple rings
Mandarin Orange Fortune Cake, S$42
Cake that's oozing with mandarin orange flavour, layered with a light cranberry jam and topped with a zesty orange flavoured cream.
Who's making it:
Shireen started out as a baking hobbyist, but through the encouragement of friends and family members, began to sell her baked items and named the business after her oldest daughter, Ava. Only the freshest ingredients are used in all her creations and everything, including frosting and sauces are made from scratch by hand.
To order and for more information, click here.
Homebakee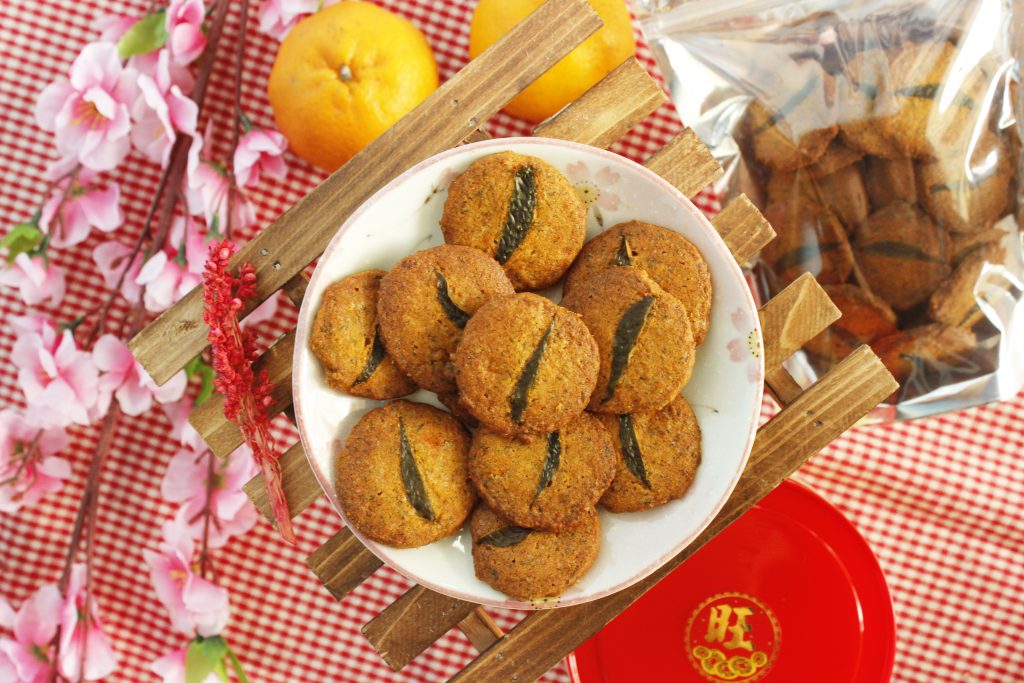 What's available:
Blueberry Pineapple Tarts
A fruity twist to a Chinese New Year staple.
Laksa Cookies
Your favourite local dishes reinterpreted and made to be highly addictive.
Mandarin Orange Macarons with Pistachio Ganache
The classic macaron with Chinese New Year flavours.
Pineapple tarts
Both open and closed options are available
Who's making it:
Nova, a mummy with two kids, has been baking for six years and has developed such a strong interest that she's enrolled in a full time course to further hone and refine her skills, as well as Diah who after giving birth to her daughter, Miya, three years ago, discovered baking and since then has been whipping up delicious creations, especially for festive occasions.
Both Nova and Diah are part of Homebakee, a platform that connects home bakers with customers that are looking to purchase homemade cakes and pastries.
Pre-orders can be made until 25 January. To order and for more information, visit www.Homebakee.com
Naomi Kitchen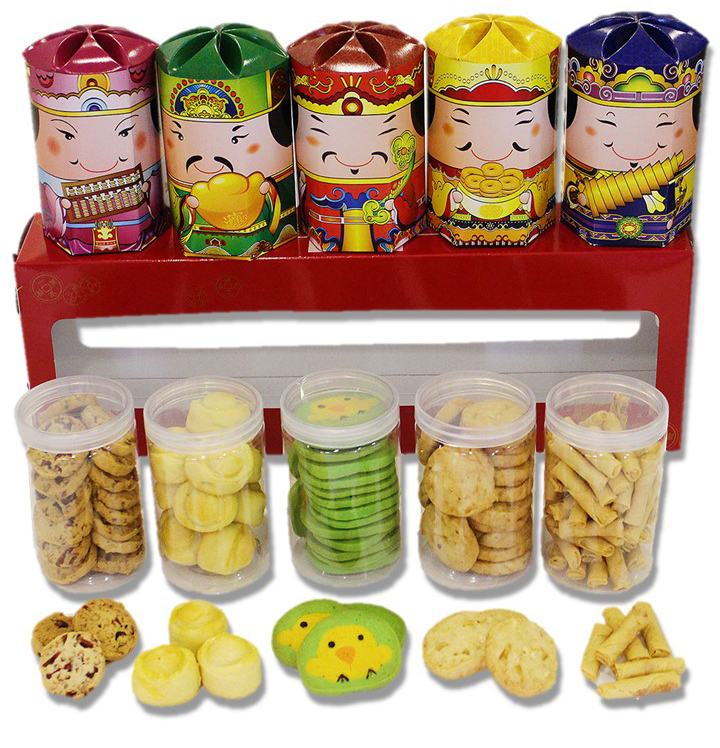 What's available:
A full array of the Chinese New Year goodies, including pineapple tarts and cookies of all flavours such as cranberry pistachio cookies, almond florentine, white chocolate orange macadamia nut cookies, and sea salt chocolate chip cookies.
Who's making it:
Patsy has been selling her baked goods since 2010, first from a food stall at Golden Mile Food Centre, to her current place in Serangoon. The name Naomi means enjoyment and pleasure in Hebrew, and that as what she seeks to bring to all her customers.
Items are on sale until 26 January and pre-orders have to be made three working days in advance. To order and more information, visit www.naomikitchen.com
 MY Happy Belly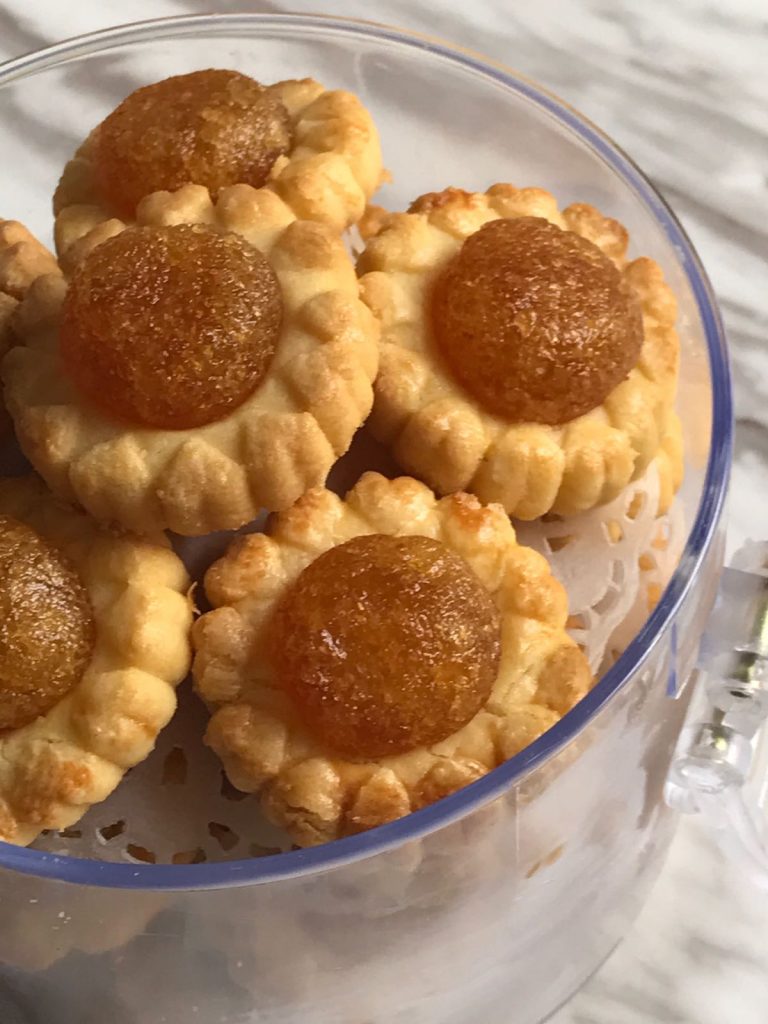 What's available:
Crumbly Open Pineapple Tarts, S$23
Melt-in-the-mouth Closed Pineapple Tarts, S$25
Almond and Cranberry Biscotti, S$25
Who's making it:
A mother of three, May has turned her passion for baking into a home business. She also conducts kids baking classes.
Orders have to be made by 20 January and collected at Upper Thomson. Free delivery is available for orders above S$300 to a single location. Call 9728 8248 to order and for more information.