Most parents usually choose to hold their children's one month celebrations in a café, restaurant or at home but when Jesstern Quek's daughter Jesienlia turned one month, he went with the slightly more unconventional route of booking a ballroom at a hotel instead.
His choice: Marina Mandarin. "I chose Marina Mandarin partly for sentimental reasons because that was the place my wife and I held our wedding celebrations a year and a half ago." He adds that the couple had such a good experience working with the staff when planning the wedding dinner that when their baby girl was born, it was one of the first places they thought of to host the little one's full month celebration.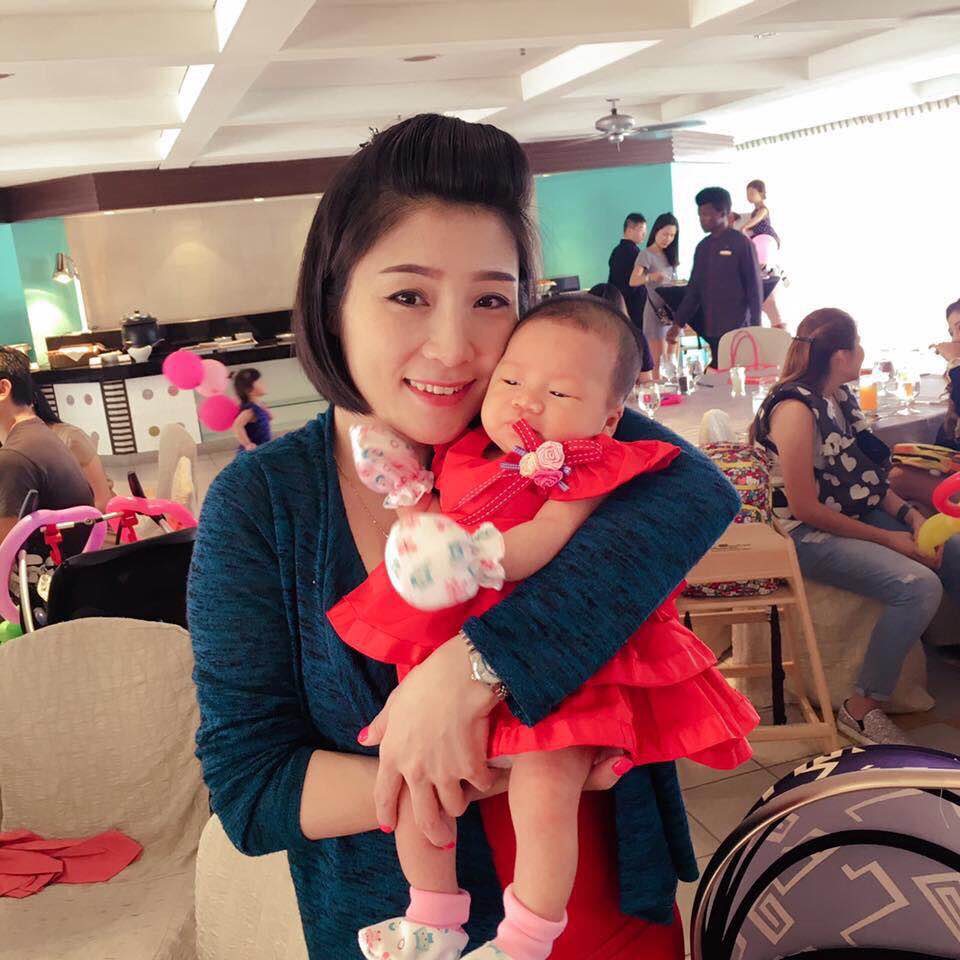 Chinese families in Singapore often host a full month celebration (sometimes referred to a baby shower although it takes place after the baby is born) in honour of an infant turning one month old. Marina Mandarin's Babyshower Package for instance includes a selection of cold, hot and sweet treats — such as Roasted Salmon Bagel and Vanilla Panna Cotta with Berries Compote — as well as complimentary red eggs and ang ku kueh that are traditionally given as door gifts to guests as symbolisms of happiness, renewal of life and longevity.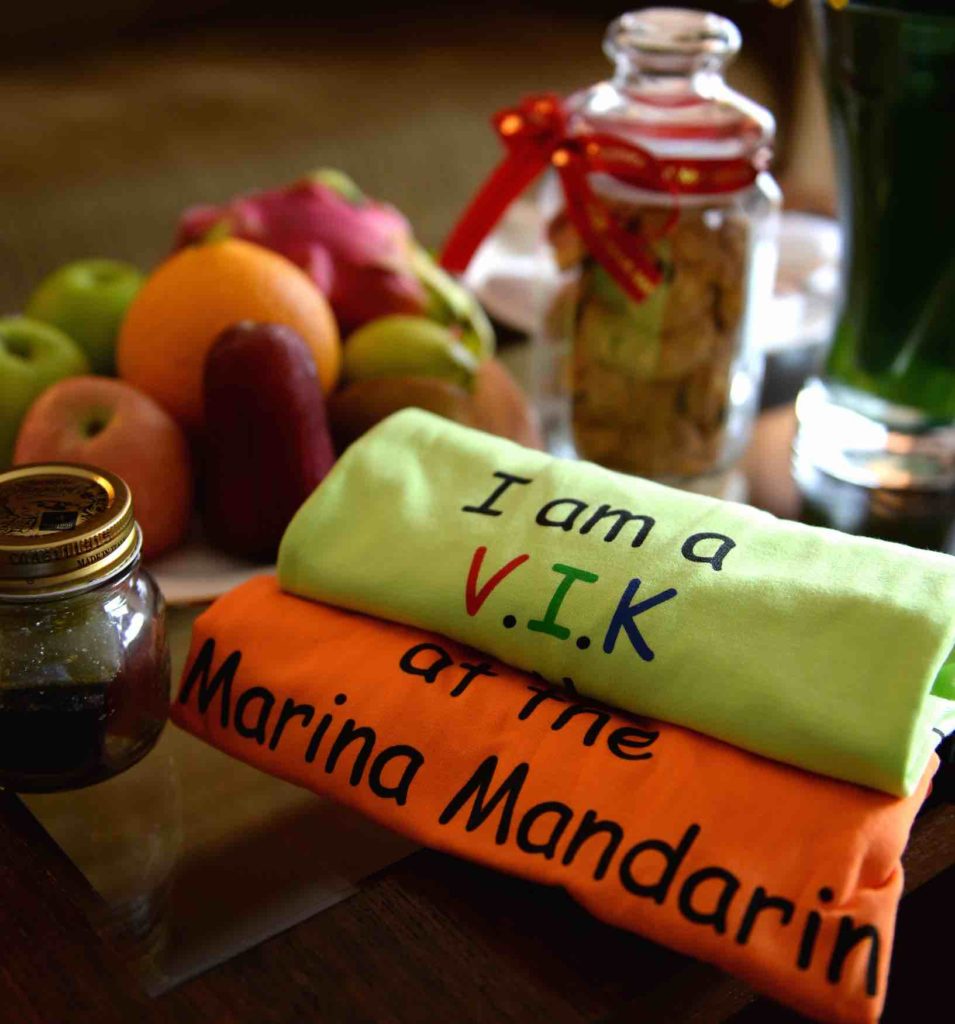 The package also comes with a dedicated events planner which was one of the deciding factors for Mr Quek when choosing to hold the party there. "The hotel was very flexible in terms of seating, and gave great advice. For example, our planner suggested that we put seven seats per table to cater to our guests with babies and their strollers and those with kids who need space to run around," he reveals.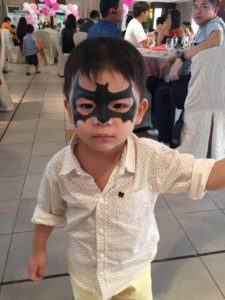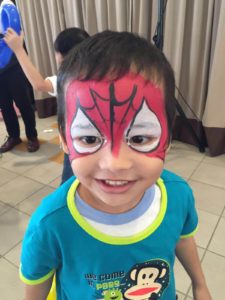 Little guests enjoying the face painting.
The doting father even hired an agency to add some decorations, organise a face painter and put up a magic show. "Ultimately, a celebration like this is a friends and family affair. If you have guests who have kids, it makes a huge difference if the children are entertained even if the star of the show is too young to enjoy them," he advices.  The hotel, he says, made life easier for him because they worked well with his external vendors and went out of their way to make things happen.
"There are many plus points to hosting a full month celebrations at a hotel. Restaurants for example will not cater for extras like a breastfeeding room — which was very important to us — or give you a full time member of staff to assist you," he concludes. Marina Mandarin made sure there was a manager on hand at all times to assist with our needs. When you have a young baby, it's not easy to move around and there are many other things to consider so having the extra help really is invaluable."
Marina Mandarin offers two full moon celebration packages. The 'Bundle of Joy' package at $65++ per pax and 'Little One, Big Happiness' package at $75++ per pax. They include a private function room, pre-event cocktail, unlimited flow of soft drinks, coffee & tea, red eggs and ang ku kueh for all guests, balloon centrepiece for each dining table and a hospitality room for mother and baby. For more information please visit their website here.  This article was brought to you by Marina Mandarin.