Who says you can't marry slipping on pyjamas or nightgowns and still be stylish at home? These days, the lines between loungewear and sleepwear are not clearly defined as conducting business meets at home is becoming a norm. From breathable bamboo short sets to satin jammies and pant sets that are presentable enough for a video conference, these Singapore stores carry the best loungewear as well as pyjamas collection that you'll want to wear all day, every day.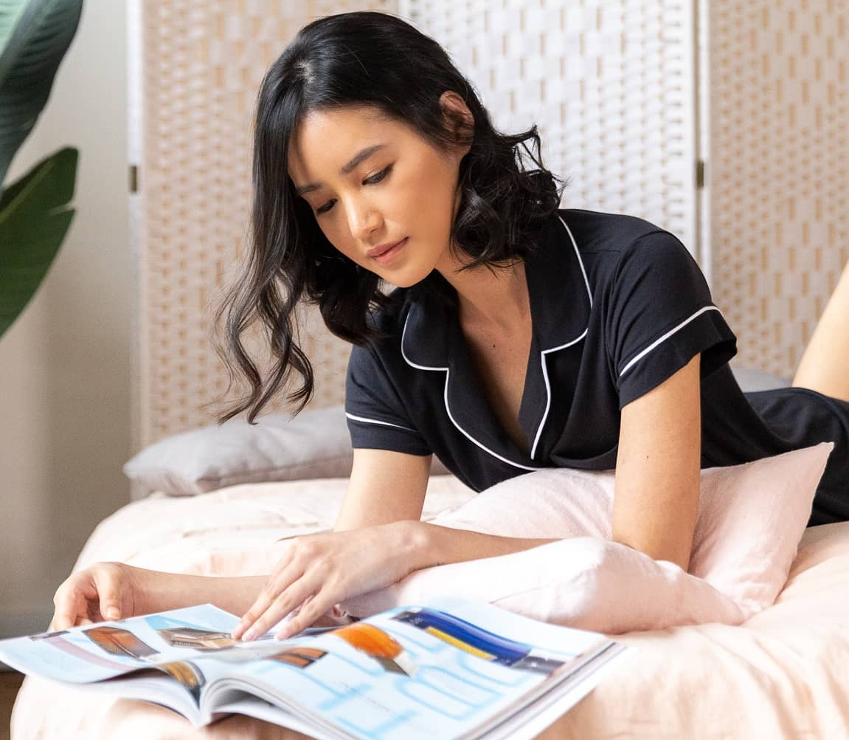 Look great and feel great is what Rawbought is all about as they offer the perfect blend of style and comfort with their loungewear collection. They employ fabrics that are buttery-soft to the touch, making you feel lush and snug for a good night's sleep, lounging around all day, or meeting deadlines from home. Available in short and long pyjama sets (S$79 to S$99) and sleepshirts (S$75) for women, there's also the Carezza collection with a hint of lace that ranges from S$89 to S$99. Blurring the lines between loungewear and casual chic, this local label has got a cult following and options for men and kids are in the works.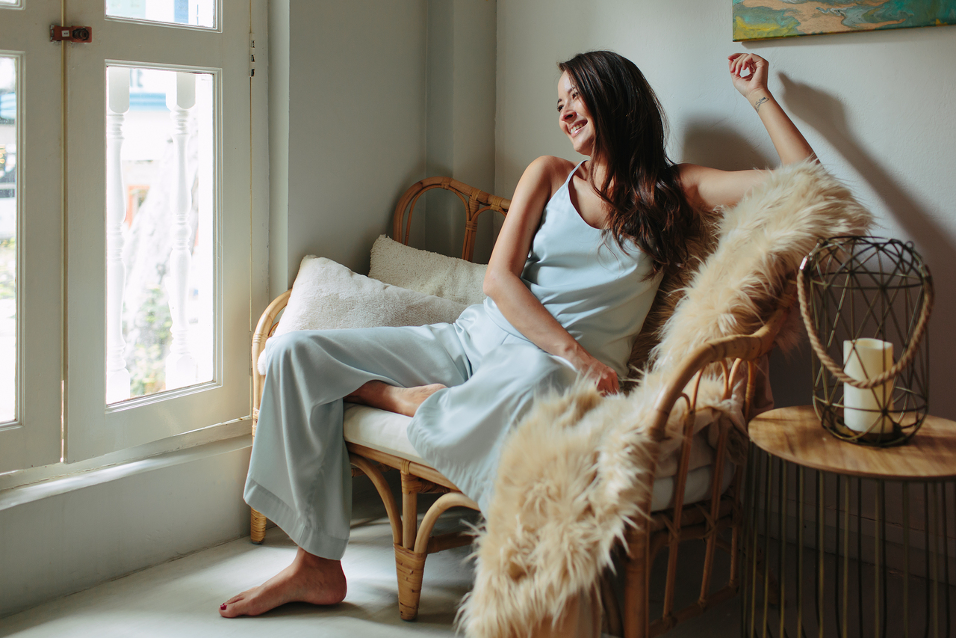 Selenightco is driven by one mission, that is, to help create better days through better sleep. They seek to create products that will promote quality rest – from thoughtful, intentional designs to thermoregulating fabrics that keep you cool as you work in the day and rest at night in our hot, tropical weather. While comfort is their top priority, sustainability is just as important as they've chosen fabrics and processes with less carbon footprint in respect for our environment. All their products are made from natural and organic fibres like the Tencel Lyocell fibres that are made from renewable Eucalyptus trees, farmed organically with natural rainwater. Go for their Signature Collection that features timeless, thoughtful, intentional designs that's great even for a virtual business meet. Prices range from S$59 to S$128.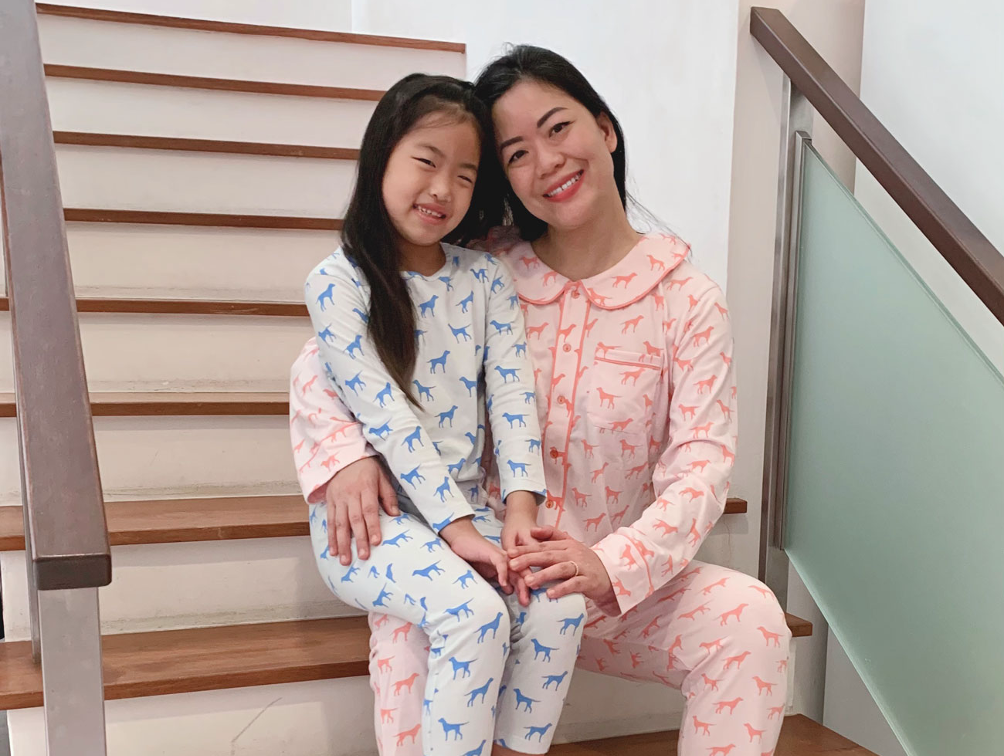 Jade Life and Wellness by Dr Jade Kua believes in holistic good health for the whole family. With 2020 being a challenging year, she and her team discovered that good sleep leads to good mental well-being and that was how the Good Night Marion collection was conceived, consisting of a pyjamas collection for both juniors and adults, and other mindful merchandise. The pyjamas are all based on illustrations and characters from the book Good Night Marion written by Dr Kua. The junior range pyjamas priced at S$100 is made out of 100% cotton which keeps kids comfy especially for those with sensitive skin. The adult range priced at S$200 is made of a luxurious cotton blend and available in 5 sizes. S$12 delivery fee will be waived for orders above S$299.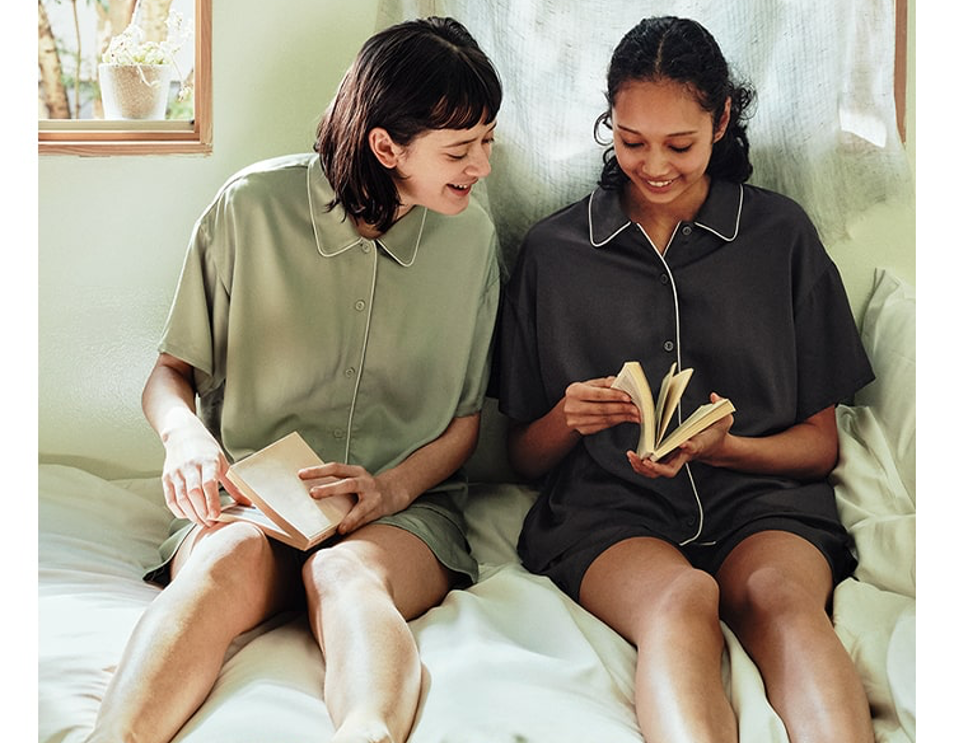 Tagged affordably and with the same reliable quality synonymous with the brand, Uniqlo's at-home collection of satin pyjamas features a glossy sheen in a charming selection of solid colours and patterns. The collared, front-opening top and tie-waist shorts set is priced at S$39.90 alongside the Joy of Print short and long pants collection. Joy of Print is a London based independent print studio founded by the designer Cath Kidston as a new solo project.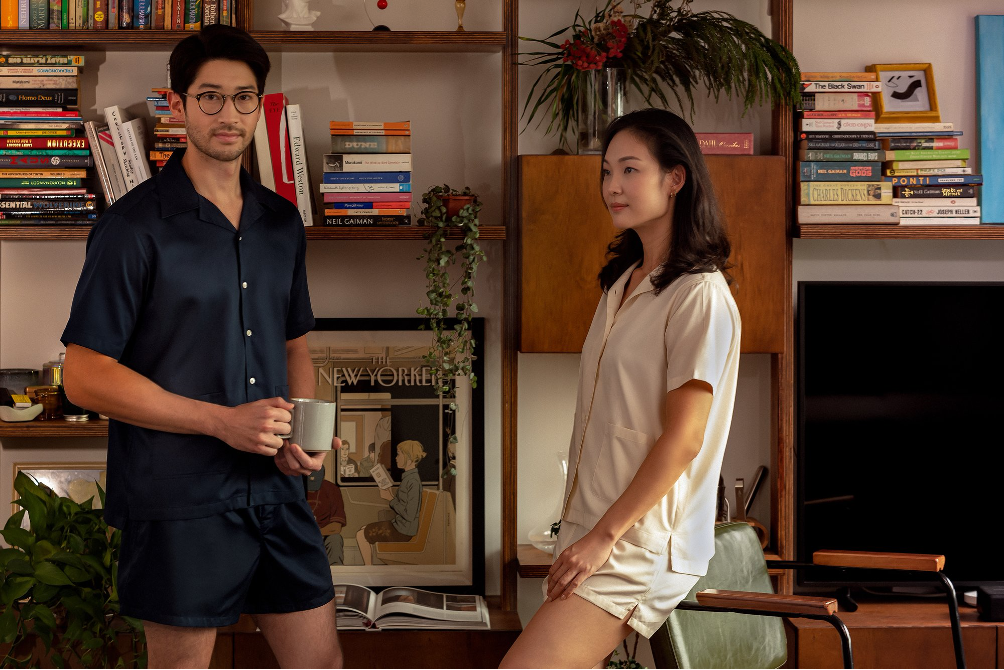 Homegrown brand Sojao, known for their exquisite beddings has rolled out its Casual Loungewear Line that spells comfort to the max. This collection features the most durable, softest and breathable GOTS-certified organic hand-picked cotton that is ethically made in India. They've collaborated with Benjamin Barker to design a capsule collection inspired by sleep and wear. These exclusive limited edition pieces are made from the same organic cotton material as their signature Classic sheets. The set includes matching shirt and shorts, a relaxed cut ideal for everyday wear both for casual or work-related occasions, plus it is extremely lightweight and breathable – just what you'd need to stay cool and comfortable throughout the day. The set is priced at S$89.90. Shirt and shorts can also be purchased separately.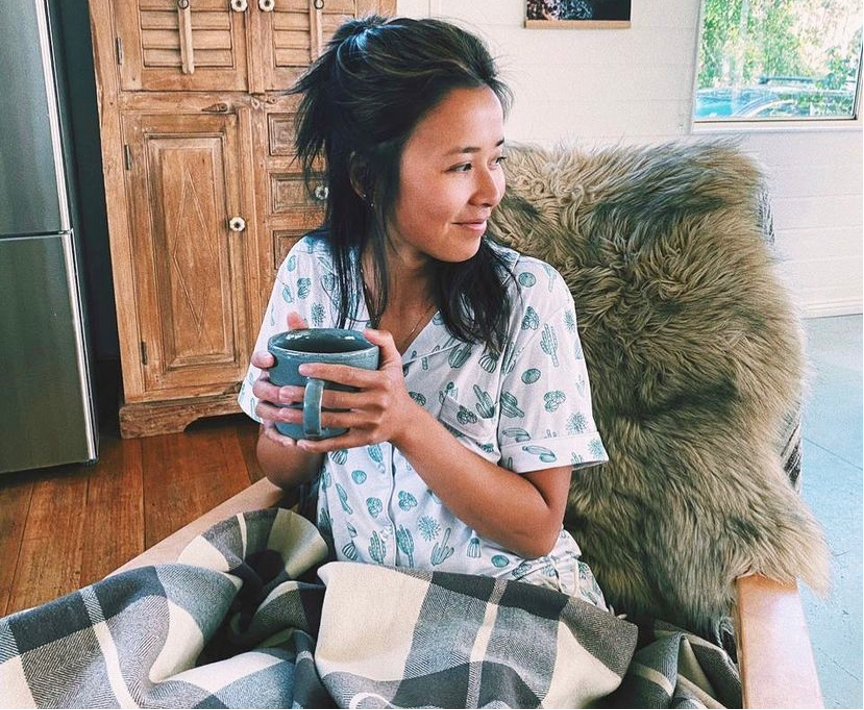 Local label Sleebbee (which means "sleep like a babe") combines sustainability with comfort by crafting their sleepwear with premium bamboo fabric that is highly breathable, soft and odour-resistant. Made especially for women as well as soon-to-be mamas, their jammie sets are made of sustainable hypoallergenic material that is suitable for all skin types and is double-stitched to ensure they last and last and last. Their collection boasts of unique prints designed in-house in Singapore that's great to relax in at home or at work, at home. Pyjama sets are priced at S$89.90.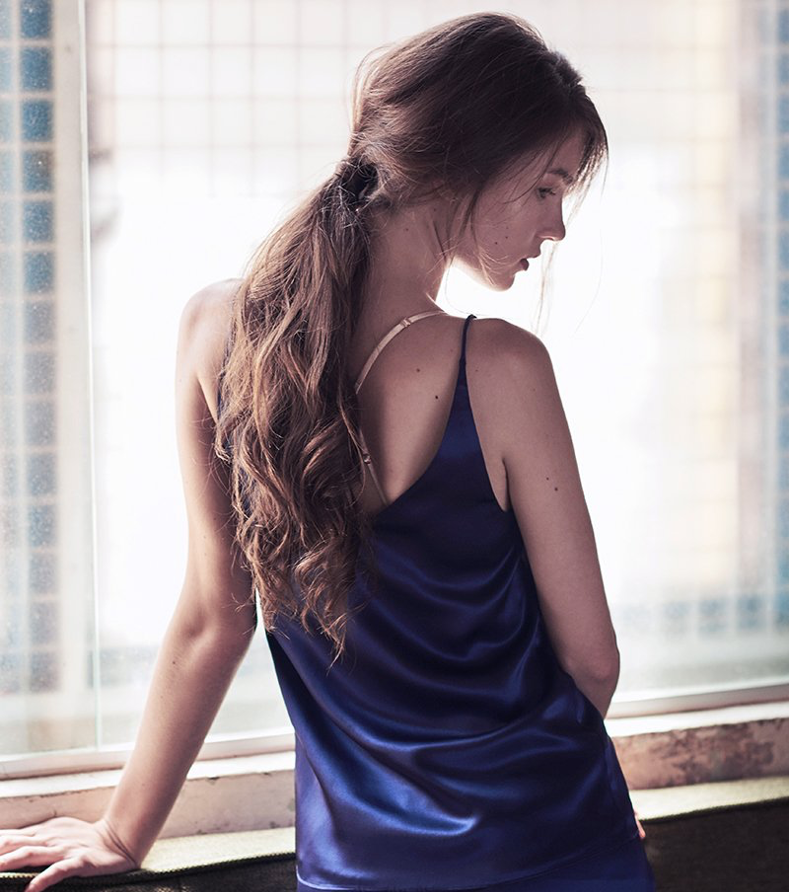 Perk by Kate's Stella Silk collection exudes prestige and indulgence with their camisoles and camises that are so exquisite to the touch and great for those excruciatingly hot days. Visit their brick-and-mortar store at Telok Ayer Street to feel for yourself the magic of silk. The store also carries all its delicate intimates and garments, including its signature lace bralettes that it is best known for. The camisole is priced at S$89 and comes with a matching pair of shorts. Their classic silk camise priced at S$129 is cut subtly on the bias and slips on perfectly on everyone.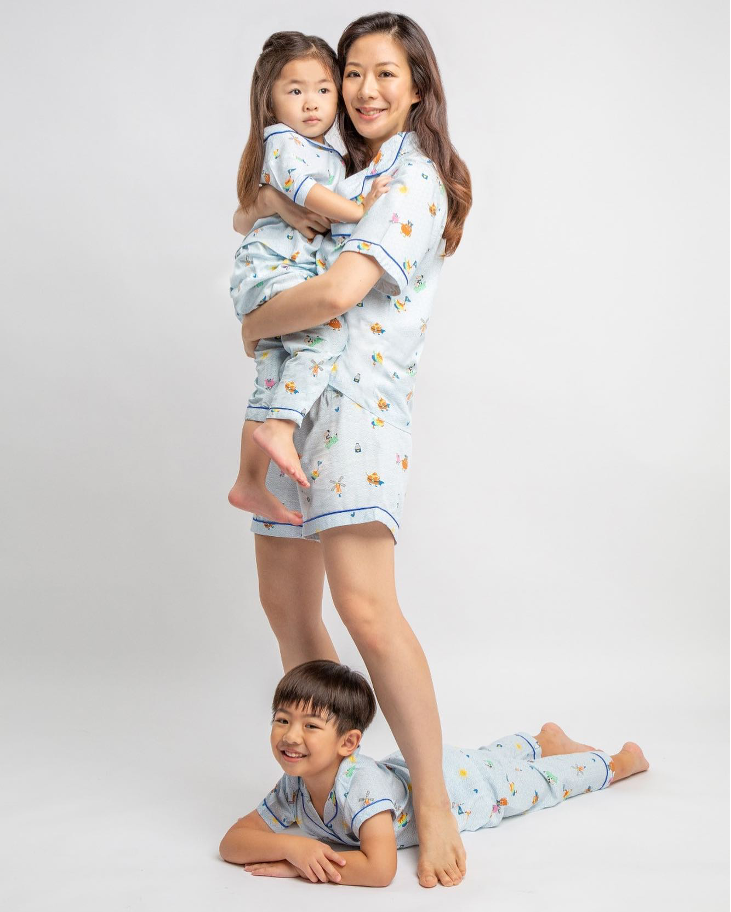 Known for reversible kids wear with one-of-a-kind prints, Maison Q has collaborated with Friso to design a sleepwear set with a print that championed the belief of 'good sleep, good poop'. Their design team ingeniously dreamt up 3 fabulously adorable poop characters – super pooper, poopoo power and gutsy gal – each of whom are an ardent champion of good poop and gut health. Made from 100% rayon, this collection is so comfy that you can literally lounge in it all day as you work from home and take on tasks with the kiddos. You can get your hands on this adorable set with every S$200 spent on selected Friso products at MothersWork, leading supermarkets as well as participating online stores.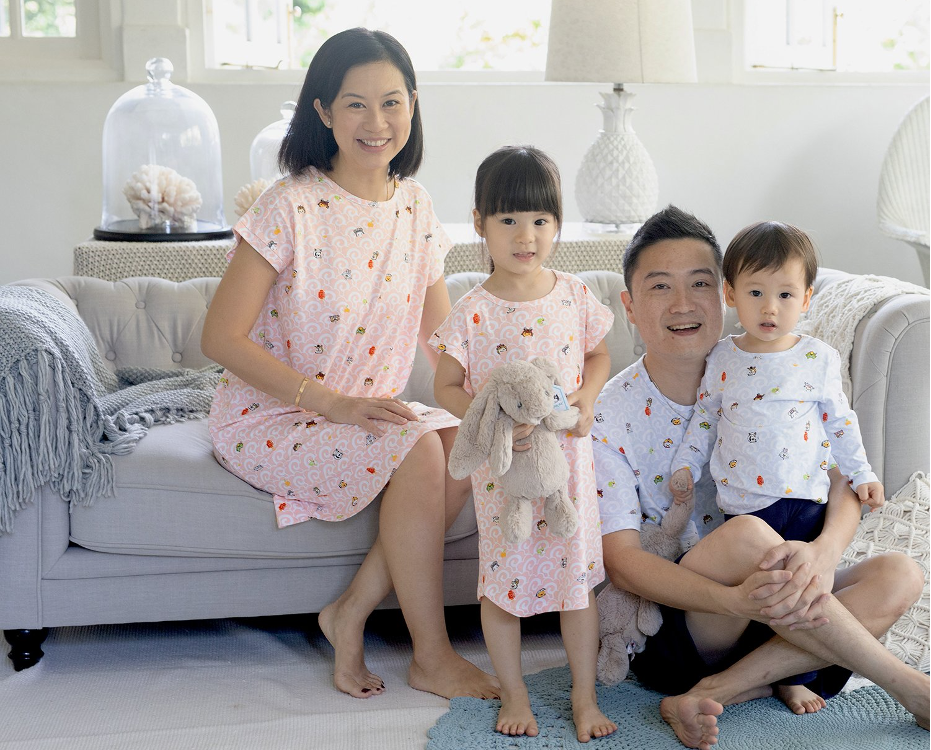 How about twinning with the whole family as you're spending more time at home these days?  The  Disney Tsum Tsums print for this set of pyjamas is a new print from the Disney x Elly CNY2021 collection. Made with bamboo cotton, these pyjamas are light, ultra-soft to the skin and guaranteed to make lounging at home all the more comfortable. The girl's pink wave nightgown is priced at S$49, the boys blue wave pyjamas set is S$59 together with the women's nightgown. Also available are the long-sleeve pyjamas set for boys and men's short-sleeve pyjamas set.
With so many options to choose from, working from home in these range of loungewear and sleepwear could never be better! Kids can also stay home and dress in stylish jammies by Oeteo, who are known for their their Easyeo, a first-of-its-kind baby romper without zips and buttons. Shop their pyjamas collection for little bubs and tots here.