Many parents have the misconception that travelling with kids and staying in a luxury hotel are mutually exclusive. But the reality is the complete opposite. An increasing number of luxury hotels and operators have been introducing amazing family-friendly packages with fantastic activity offerings to entertain the young travellers so that the entire family — both the kids and their weary parents — can truly enjoy the holiday.
Here, we highlight some of the coolest family-friendly packages out there that are guaranteed to make any mini-jetsetter's day. After all, a happy kid makes for happy parents, no?
Le Petit Chef at The Connaught, London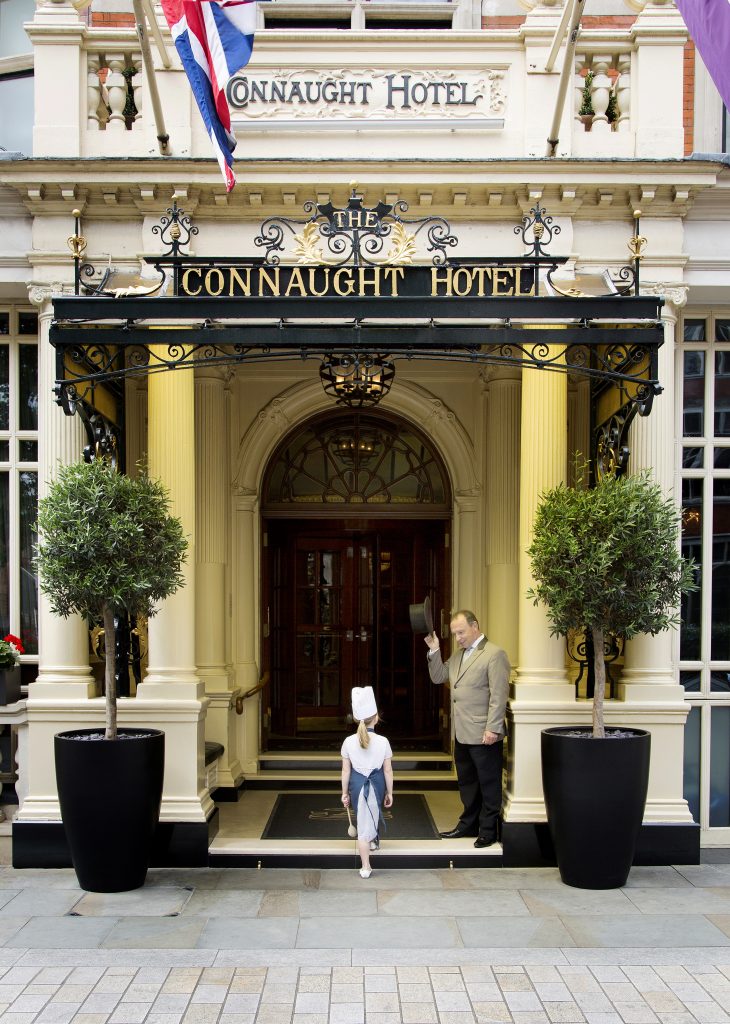 Introduce your children to the wonders of Michelin-starred fine dining with the Le Petit Chef package at The Connaught Hotel in London. The ultimate cooking masterclass for children, young budding chefs staying at the hotel are granted access to the kitchens of Michelin-starred chef Hélène Darroze as they embark on a culinary journey, armed with their own personalised cooking apron, chef's hat and wooden spoon to learn how to make a fruity crumble from the best in the pastry world.
Chef Darroze herself learnt how to cook by spending time with her grandmother, so she knows first-hand the importance of encouraging children to get in the kitchen and possibly discover a new passion.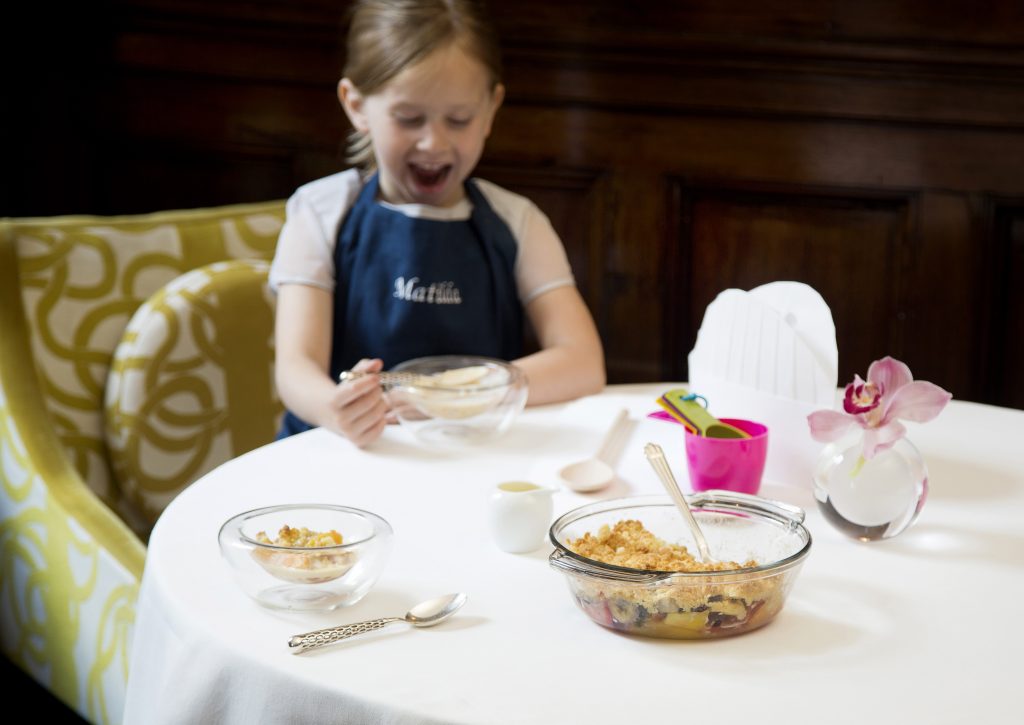 When their work is done, the little chefs make their way back to the restaurant and join their parents for a well-deserved meal. The crumble that they make can then be sampled.
Le Petit Chef masterclass and dining experience costs £206 for two parents and one child, or £222 for two parents and two children. It includes lunch or dinner for parents from the à la carte menu, and a masterclass with the pastry chef for children. Le Petit Chef masterclass is available weekdays and weekends only to children and parents who are staying at The Connaught.
The Peninsula Stokke VIB (Very Important Baby) Experience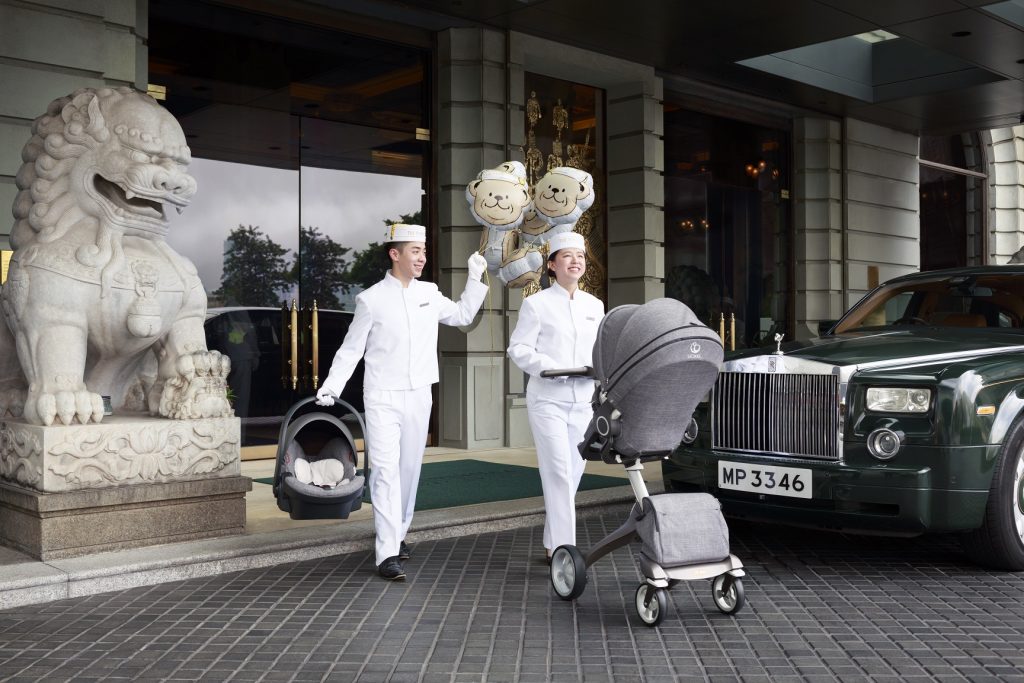 Let's face it. Travelling is fun, but travelling with young children can be an incredibly challenging experience. To ease the stress and offer security and peace of mind without compromising on luxury, The Peninsula Group has partnered with premium Norwegian baby-goods manufacturer Stokke and come up with the VIB experience.
It was created with parents of young babies and toddlers in mind. Families who book a stay in a suite can rest easy knowing a whole range of high-quality products from Stokke is at their disposal, such as the Xplory stroller, iZi Go BeSafe carseat and Flexi Bath. For in-suite comfort, the Stokke home crib, cradle and changing-table set, Stokke Step seat, and Stokke Steps Bouncer are on hand.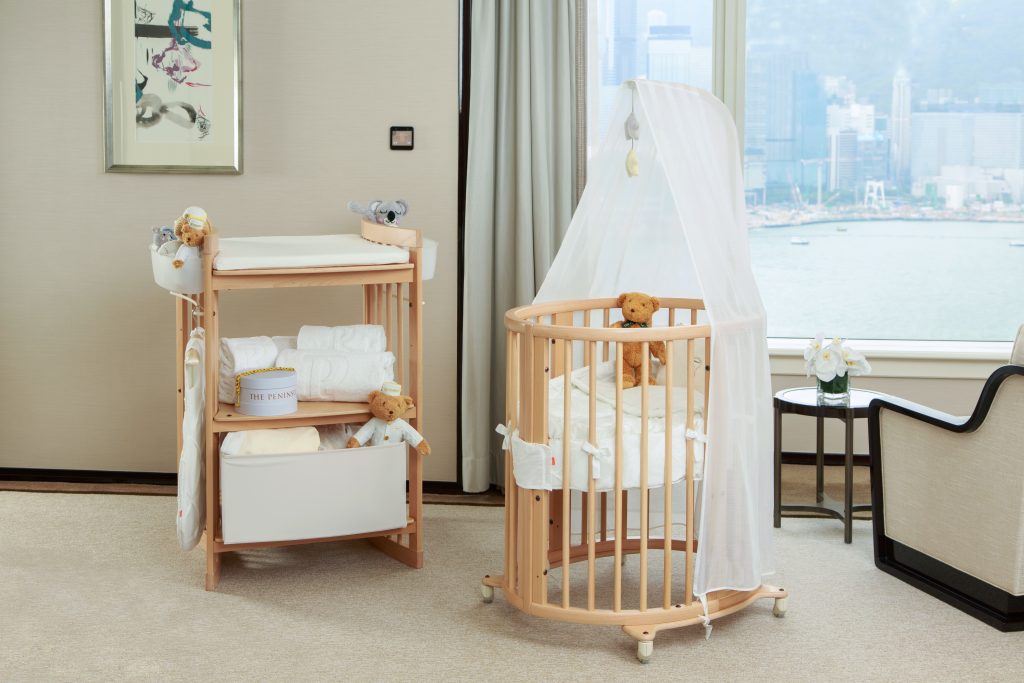 The entire experience is designed to eliminate the stress of packing — ensuring you will never find yourself in need of a quality product.
For enquiries, please call The Peninsula Global Customer Service Centre on: +852 2926 2888, or e-mail at: reservationphk@peninsula.com.
The Ritz-Carlton Night Safari Adventures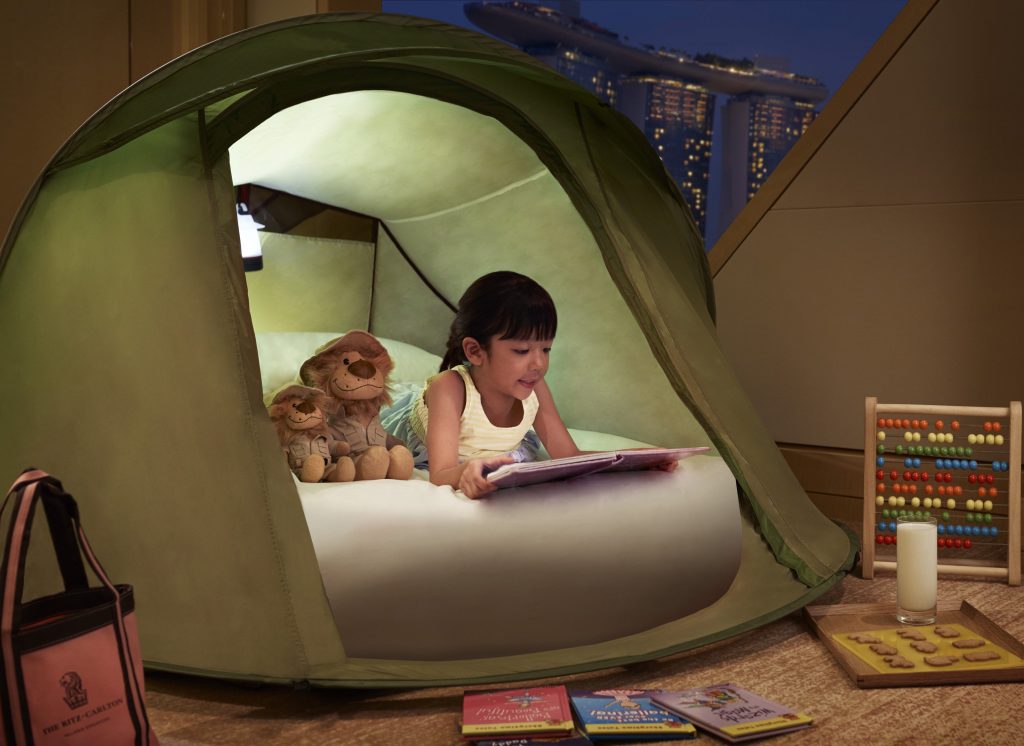 An initiative that is exclusive to Ritz-Carlton properties across Asia, Ritz Kids Night Safari Adventures brings the magic of the great outdoors into a luxurious indoor setting.
Aimed at inspiring a sense of adventure in little ones, children are entertained from the moment they arrive, receiving an adventure pack (in Singapore, for example, the pack includes a welcome letter, passport, discovery map and an ice-cream pass).
But the pièce de résistance has got to be the mini-tent that replaces the traditional pull-out bed or baby cot. The tent comes with a mattress and bedding, as well as other fun elements such as toys and a night lamp. Stars projected onto the ceiling complete the experience. Outside the suite, every Ritz-Carlton property also offers a host of activities to entertain young travellers, from arts and crafts, to movie rooms and cooking classes. To read our review of the Ritz Kids Night Safari Adventures in Singapore, click here.
Price varies from property to property. For more information, visit here.
Houston Galleria Kids' Sensory Suite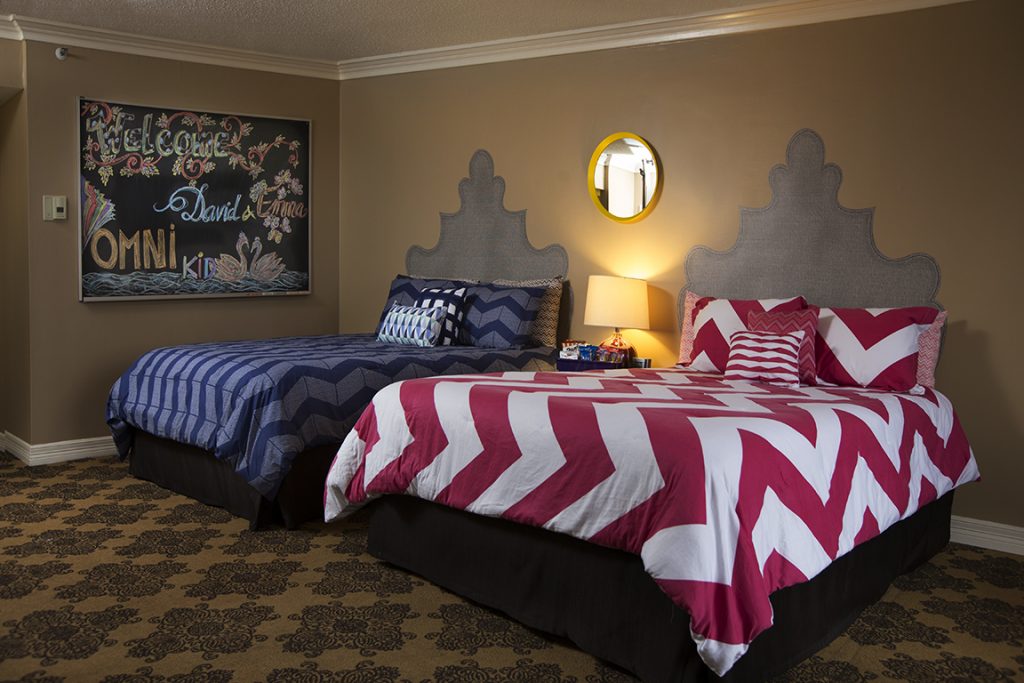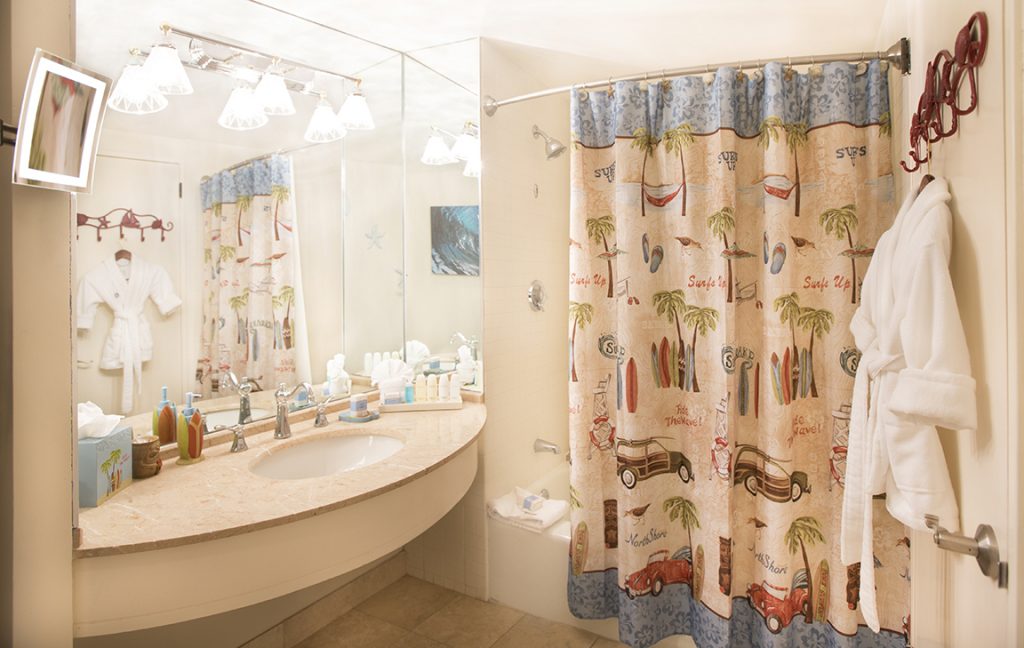 The Kids' Sensory Suite at Houston Galleria is ideal for families where both parents and children are keen to enjoy their own space. The package includes connecting rooms: one for parents; the other for the children.
While dad and mum enjoy a much-needed rest and drink in their room, the kids have access to a world created to engage their senses. The children's room comes fully equipped with two double beds, colourful, beach-themed bedding and designs, and a large chalkboard for young artists. There is even a 55in flat-screen television for movie lovers or Xbox One fanatics, and a turndown service complete with milk and cookies.
The result is a win-win — an enjoyable stay for the entire family.
For bookings and more information, click here.
Belmond Hotel Caruso's Create Your Own Movie Package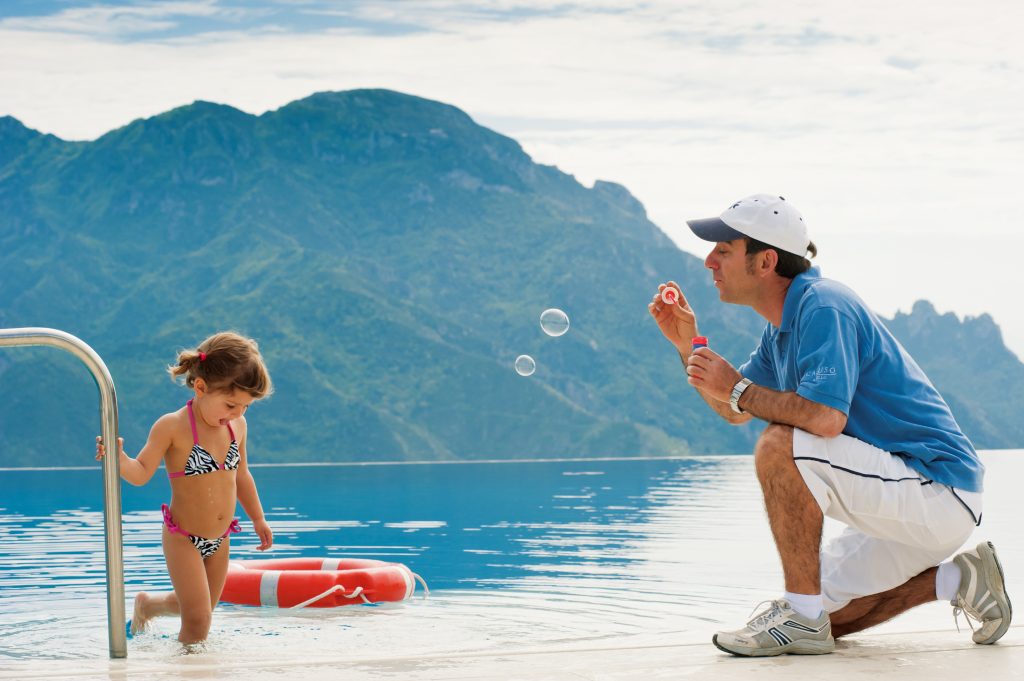 The Belmond Hotel Caruso used to be an 11th century palace and makes the most of its location overlooking the Amalfi Coast in Italy with its Create Your Own Movie package for children.
The package (for two children) offers little guests the chance to make their own vacation movie with filming and editing support.
Led by a professional film maker, this experience is perfect for a pair of siblings or friends. The little ones act in and direct the films, as they learn how to turn a storyboard into reality.
While the children are preoccupied with their inner Steven Spielberg, parents can take the time to rest and relax, and make the most out of their stay at the stunning hotel.
The Create Your Own Movie package for children is priced at €550 for three kids. It is available exclusively at Belmond Hotel Caruso. To book or for more information, please call +39 089 858 800 or email: reservations.car@belmond.com.