The French luxury label has unveiled a new spring/summer 2018 makeup collection – The Neapolis: New City collection – inspired by the many facets of Naples, from its diverse landscapes to its cultural heritage and symbols.
With this new makeup collection, Chanel's Global Creative Make-up and Colour Designer, Lucia Pica, was inspired by her hometown of Naples, taking a fresh look at this Southern Italian city and its rich and vivid history. This gives rise to colours evoking the city's nature and landscapes, from the volcanic scenery of Mount Vesuvius to the waters of the bay, as well as its architectural heritage.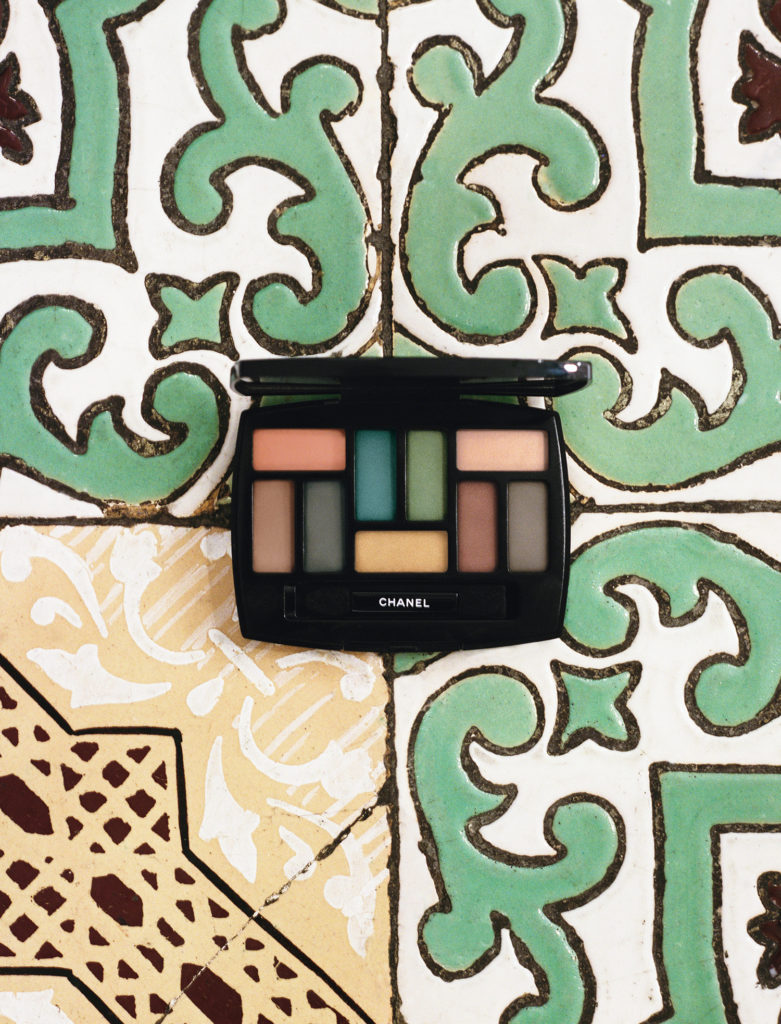 With green, yellow, gold, red and black, Lucia Pica creates a diverse colour palette to test for spring/summer 2018.
Like each season, the collection centrepiece is the eyeshadow palette. Here, the Les 9 Ombres – Edition N°1: Affresco compact palette features matte, metallic and satin-finish shades, ranging from green to rusty brown, taupe, greenish grey, bright gold and beige.
Adding to eyes, Chanel has released its iconic Ombre Première eyeshadow in Crème Verderame, an ashy green-grey shade with metallic sparkle. Mascara Dimensions comes in Nero Metallo, a metallic blue-green, and Stylo Yeux Waterproof eyeliner comes in Nero Vulcanico, a deeper, more intense blue-green shade.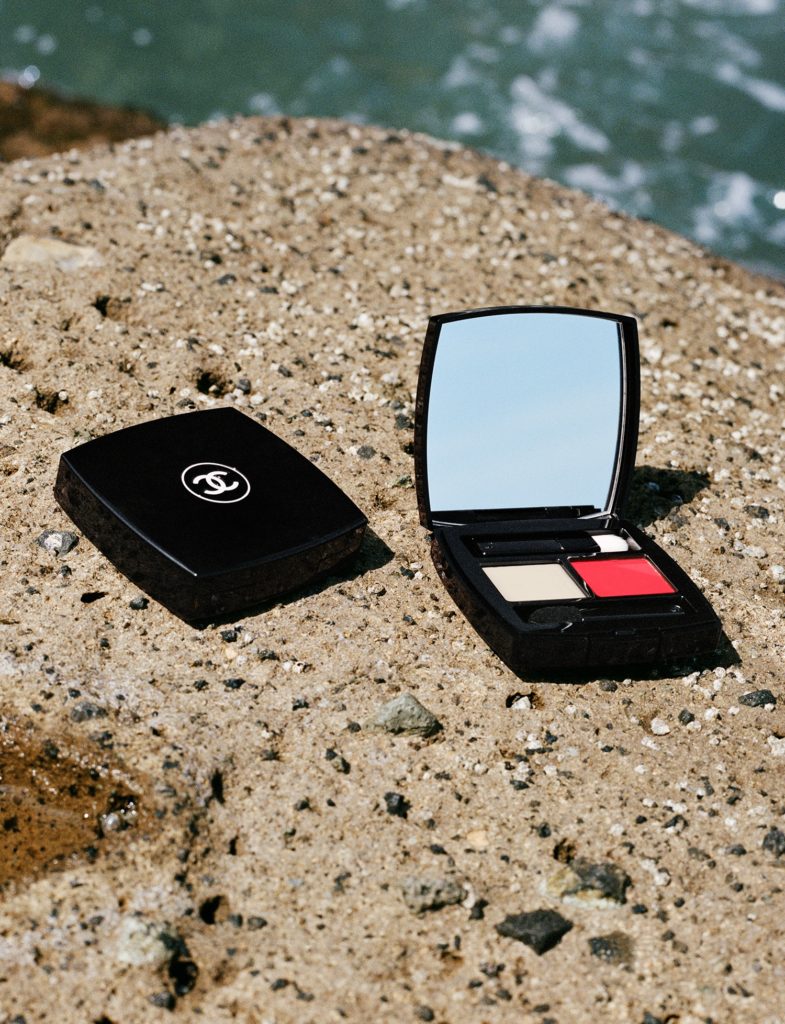 A New Way To Bring Colour To Lips
The French brand also brings innovation to its Neapolis collection with Poudre à Lèvres, a product that completely reinvents lip colour. Each Poudre à Lèvres compact features a pressed powder pigment and a clear hydrating balm, allowing the powder to adhere while remaining weightless. This is applied with a finger or an applicator for buildable color. Three shades are currently available: Rosso Pompeiano, Rosso Parthenope and Rosa Tempera.
Chanel classics come in new colours to increase options for lips, with Rouge Allure lipstick in Vibrante or Incantevole and Rouge Allure Velvet matte lipstick in L'Aristocratica or L'Indomabile. Chanel's Rouge Coco Gloss and Rouge Allure INK lip colours get new shades too, with softer or more vibrant options.
This season, nails go bold at Chanel with Le Vernis in pastel pink, mint green, sunny yellow and vibrant orange shades. For skin, Lucia Pica proposes a simple blush, with Joues Contraste in a pinky old rose shade.
More in Beauty.
Beauty Files: CNY Makeup Looks To Usher In The Year Of The Dog
The Makeup Looks At The Golden Globes 2018
Charcoal: The Latest Beauty Buzzword
---
AFP Relaxnews; leisure news agency, with news on upbeat, practical and entertaining subject matter on a worldwide basis.