Let your kids learn more about Singapore and her colourful history and diversity by reading these books that explain more about the different cultures and landmarks on our island.
Stacey Goes To The National Museum
Written by Lianne Ong
Illustrated by James Tan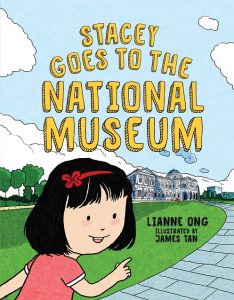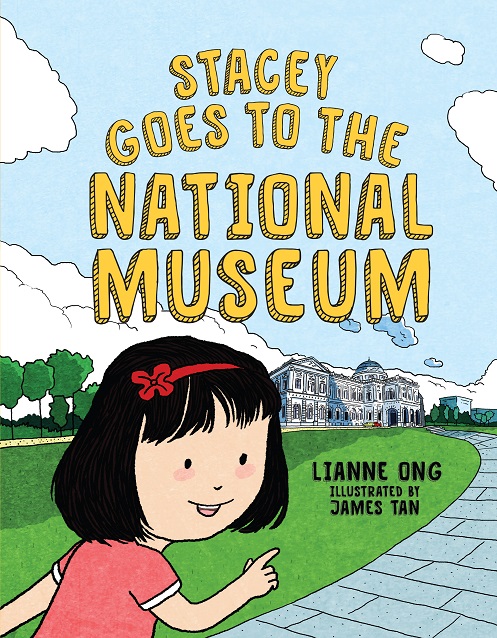 Little ones will learn more about Singapore's history as they follow Stacey and her gibbon pal through the exhibits at the National Museum. Written by the owner of Heartfelt Makan, children will enjoy uncovering little nuggets of information about our nation, things that even adults might be surprised to learn about. The book is the first in a series that sees Stacey visiting several museums and learning more about Singapore's heritage in the process.
For more information about the Stacey and the Museums series, click here.
Understanding Singaporeans: Why Do The Chinese Shout Yam Seng and Other Questions
Written by Edmund Wee
Illustrated by Chee Jia Yi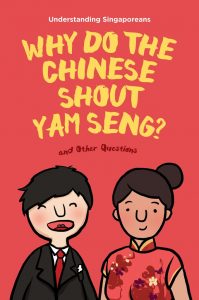 If your children have a healthy curiosity about the things around them, this is the perfect book for them to learn more about the Chinese culture in Singapore. The book tackles the unique beliefs and practices of the Chinese through 20 questions that are answered in a manner that's easy for little minds to understand. Questions you will see covered include "Why do the Chinese hang blankets at a funeral wake?" and "Why so Chinese words look like drawings?" This book is part of a series of four books that answer questions about each of the four races in Singapore, and reading all four with your little ones will allow both them and you to gain a better understanding of the various cultures on our island.
For more information about the Understanding Singapore series, click here.
The Little Singapore Book
Written by Sim Ee Waun and Joyceline Tully
Illustrated by Diane Rose Ng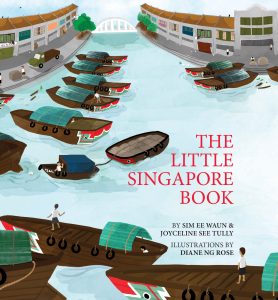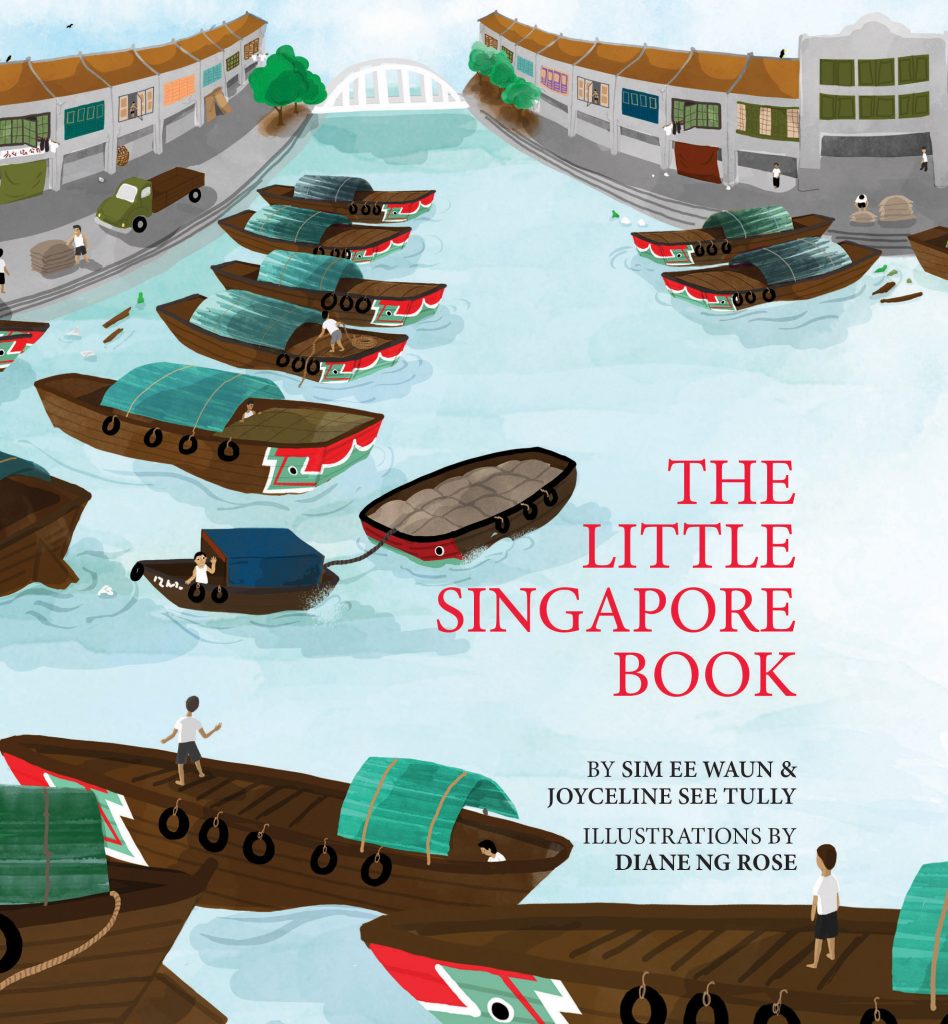 Delve into Singapore through the ages, from the 14th century to present day with The Little Singapore Book. Aside from the intricate watercolour illustrations and interesting facts such as the Mongols coming to Singapore 700 years ago to buy elephants scattered throughout the book, there are also crafts and recipes that little ones can follow. A great read for those looking to let their kids know about Singapore's history packaged in one book.
For more information about The Little Singapore Book, click here.
Jayden and Janelle: Now May I Have Some Ice-kachang, Please?
Written by Seema Dalani-Ramchand and Harsha Dadlani-Dhalani
Illustrated by Ana Neghina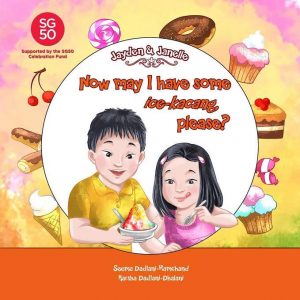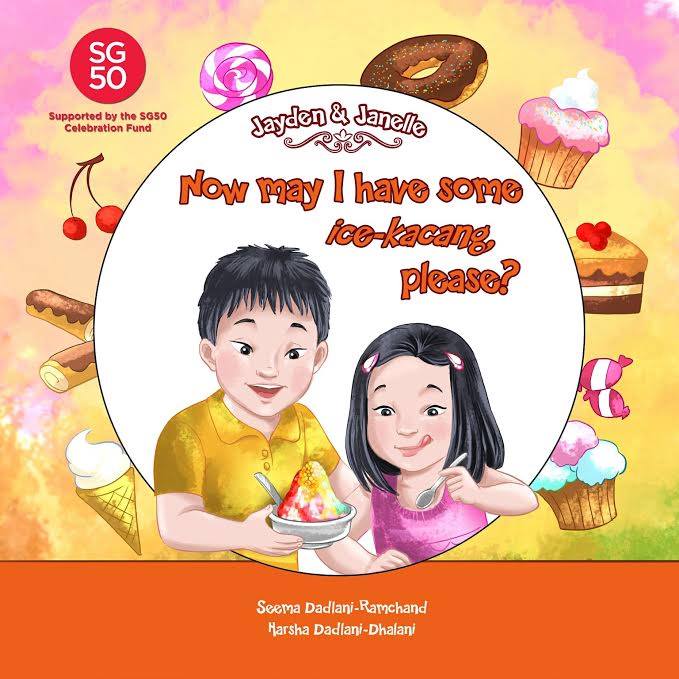 Through a trip to the hawker centre with their parents and grandparents, Jayden and Janelle sample a variety of local food in Singapore, and children get to learn about the cuisine of Singapore. The book also teaches little ones about the value of patience and why eating together as a family is important. This is part of a series of six books written especially for children aged three to five and the main characters visit familiar sights in Singapore such as Gardens By the Bay and the National Library.
For more information about the Jayden and Janelle series, click here.
Prominent Singaporeans: Mister HDB, The Life and Legacy of Lim Kim San
Written by Asad Latiff
Illustrated by Lee Xin Li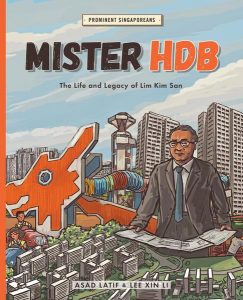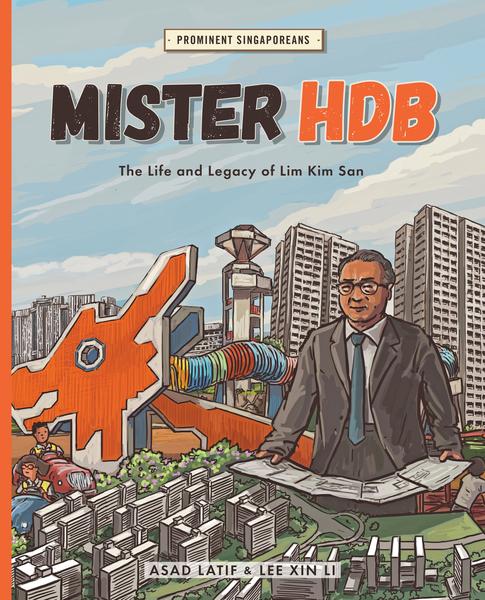 More than 80 per cent of Singaporeans live in a HDB flat, but how many really know about how this type of housing came about in Singapore? This easy to read children's book introduces children to the man behind the blocks of buildings that most Singaporeans stay in and how he went from a dandy young man to a pioneer of modern day Singapore. The Prominent Singaporeans series also features other well-known Singapore figures including wartime heroine Elizabeth Choy and former President of Singapore S R Nathan.
For more information about Prominent Singaporeans: Mister HDB, The Life and Legacy of Lim Kim San, click here.
Also read: Children Book Picks July 2017