Protect your little ones.
The past week has seen UV levels hit extremes in sunny Singapore. With our little island state's proximity to the equator, we get little protection from harmful UV rays – which by the way can penetrate cloud cover and your glass windows – so you're not safe from the nasties even in your air-conditioned car or home. Best to draw the curtains and keep yourself covered.
Stay out of the sun between 10am and 4pm and if you can't, use a high-level sunscreen and a good pair of sunglasses when you're out.
But most important of all, use a good sunscreen! A good sunscreen gives you a fighting chance to combat the negative effects of harmful UV rays.
There are various factors to consider when it comes to choosing a sunscreen – the amount of protection, whether it leaves a sticky residue, how long before the protection wears off and of course whether it is suitable for our children's delicate skin.
We round up some child-friendly sunscreens to keep your little ones skin protected.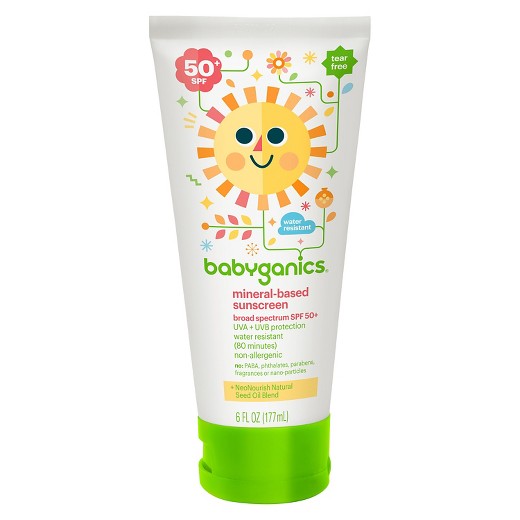 Babyganics Mineral Based Sunscreen (SPF 50+)​
$13.90, 59ml, available at Redmart
Made of plant-based and certified organic ingredients, Babyganic's Mineral Based Sunscreen contains a special oil blend that helps support and nurture the baby's skin. The non-allergenic formula contains ingredients such as tomato, sunflower and cranberry seed oil, to help protect and nourish your child's skin.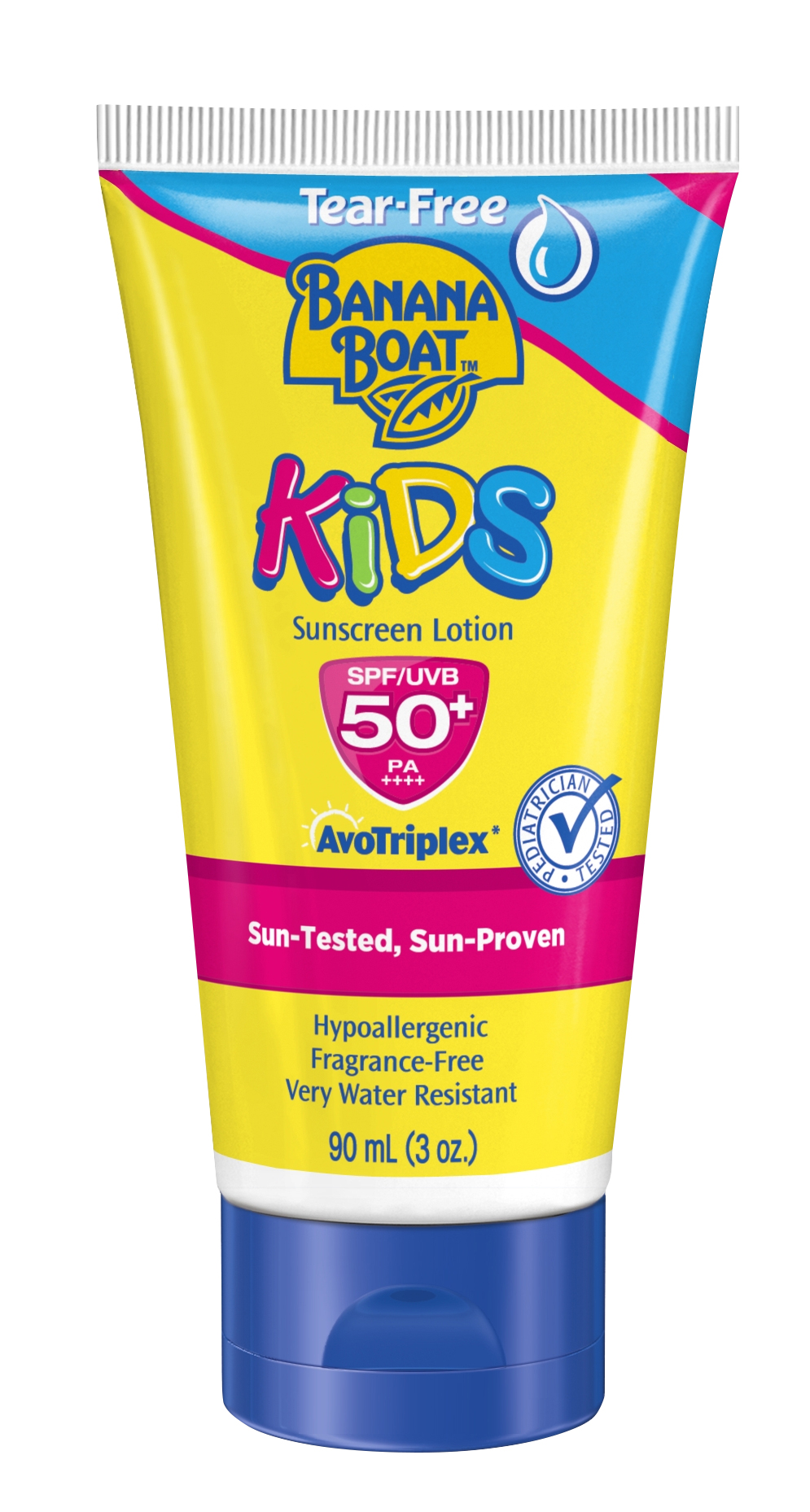 Banana Boat Kids Sunscreen Lotion (SPF 50+)
$14.90, 90ml, available at Watsons
Recommended by The Skin Cancer Foundation, Banana Boat Kids Tear-Free sunscreen has a tear-free formulation which ensures your little ones will be able to run and play without you having to worry about the formula stinging their eyes.

Cherub Rubs Scatterscreen (SPF 8+)
$27.75, available at Redmart
This all-natural three-in-one Scatterscreen from Cherub Rubs contains organic aloe vera to help moisturise the skin, lemon eucalyptus oil which helps to keep mosquitoes away and zinc oxide and titanium dioxide for natural protection against UVA and UVB. Suitable for everyone from newborns to adults, though a patch test is recommended just in case.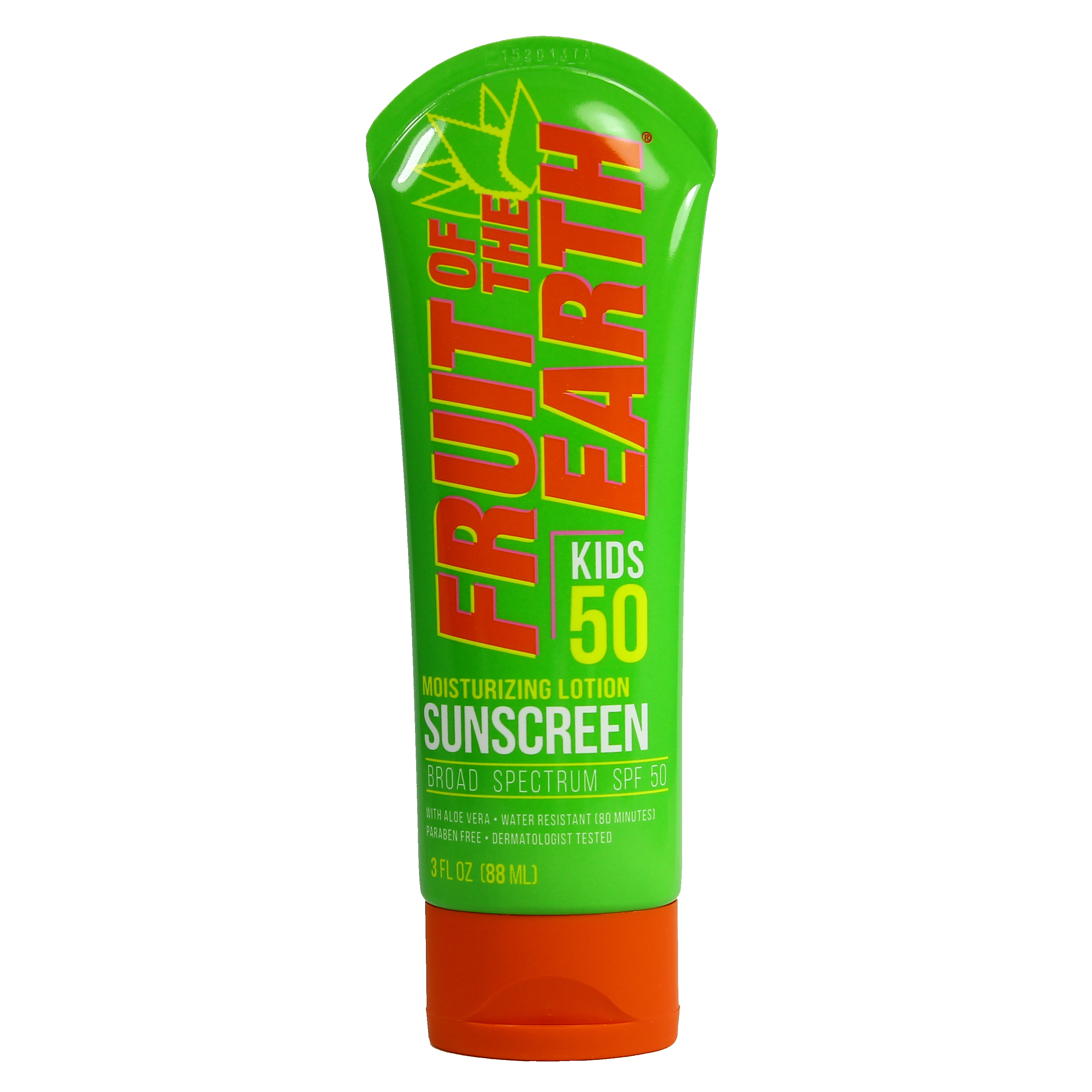 Fruit of The Earth Kids Sunscreen (SPF 50+)
$13.50, 88ml, available at Watsons
This hypoallergenic and paraben-free formula also contains aloe vera and antioxidant vitamins C and E to help keep the skin moisturised while protecting it against the sun.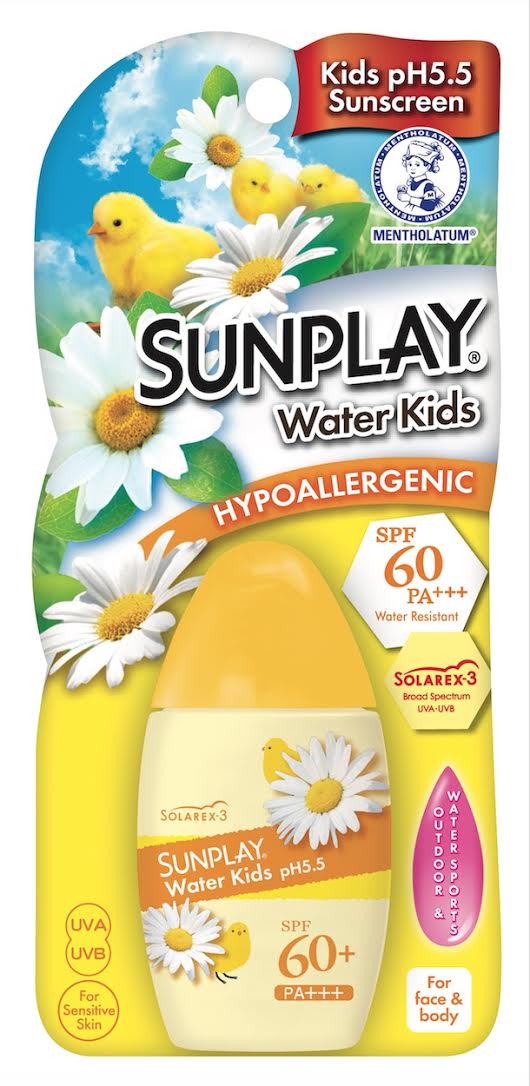 Mentholatum Sunplay Water Kids (SPF 60+)
$12.90, 35g bottle, available at Redmart
Enriched with chamomile extract to help soothe skin irritation, Mentholatum's Sunplay Water Kids sunscreen is suitable for use on the face and body and contains a combination of ingredients that help protect against sun damage, skin ageing and dryness that can be caused by UV rays.
Hypoallergenically tested, it has a pH level of 5.5 which means it's gentle on the skin and causes little to no irritation. It is also water resistant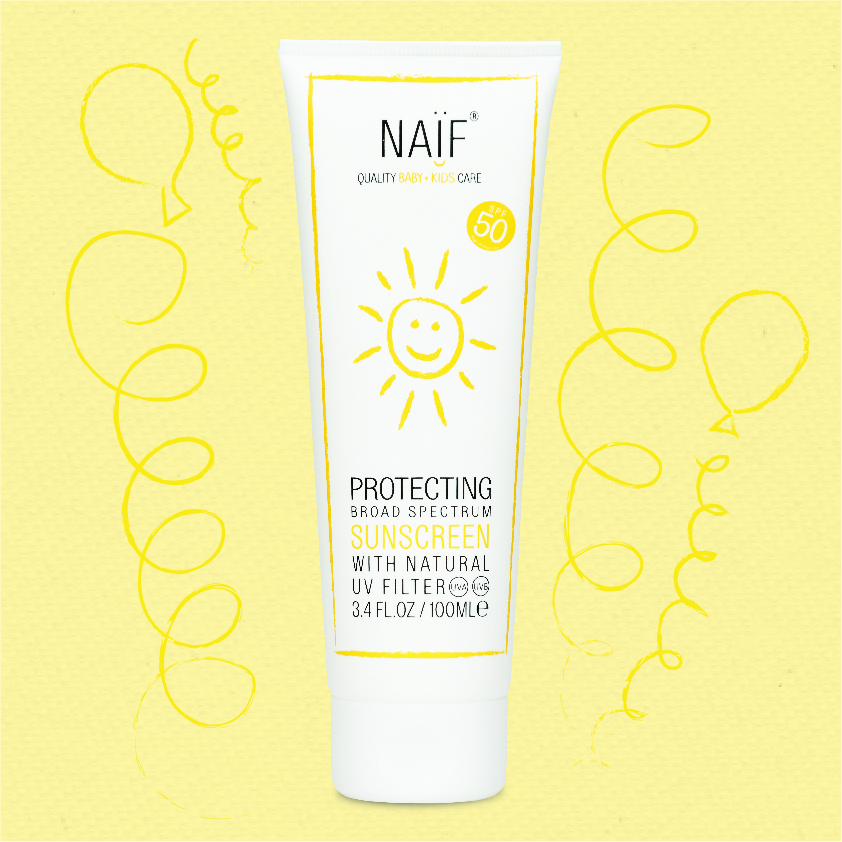 NAIF Protecting Sunscreen (SPF 50+)
$35.90, 100ml, available at NAÏF.
A winner of the Hague Innovator Award and The Green Parent Beauty Award, Naif's Protecting Sunscreen is formulated with natural protective ingredients such as shea butter for the delicate skin of babies and kids, and contains natural UV filters to deflect the sun's rays.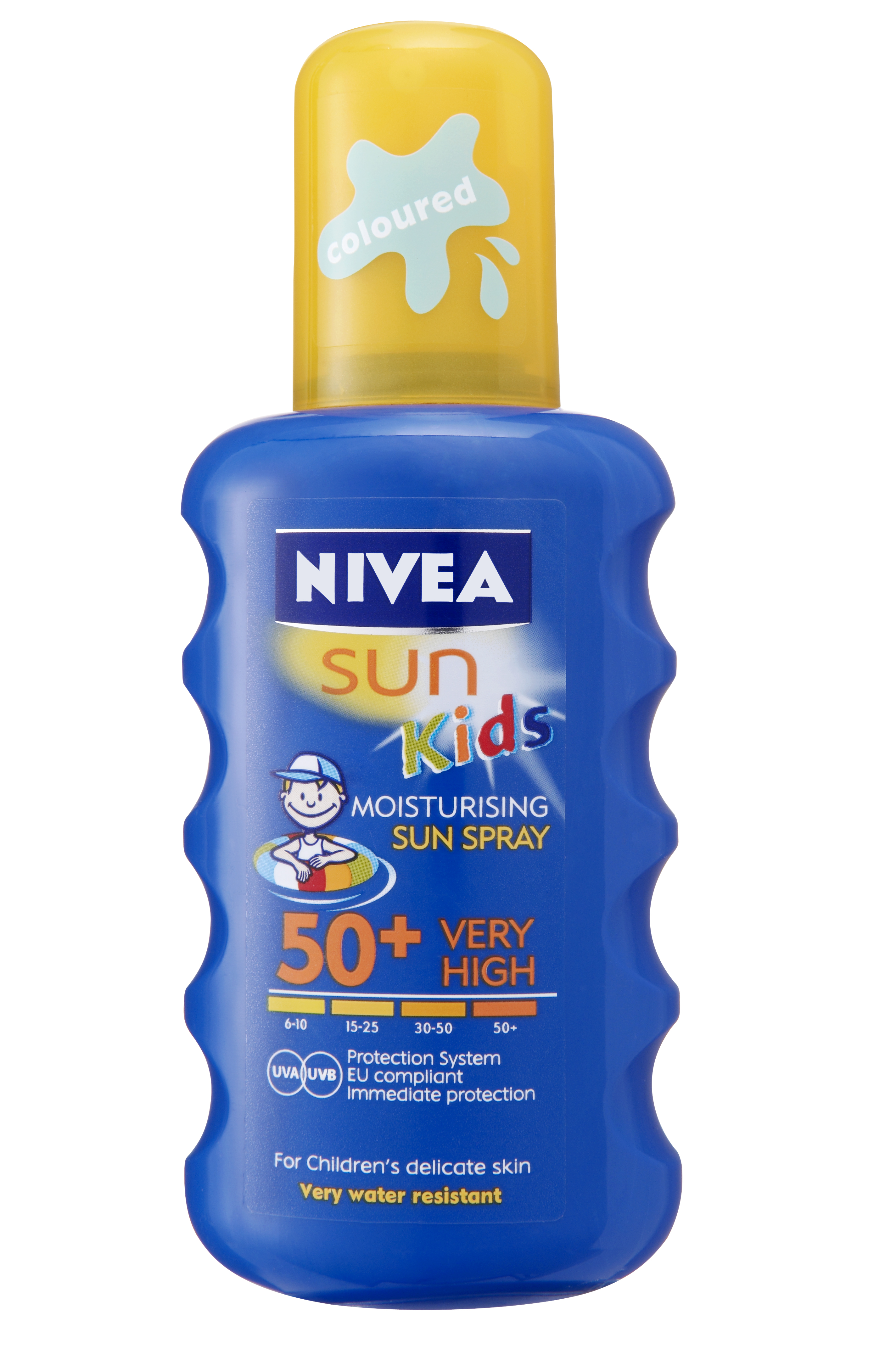 Nivea Sun Kids (SPF 50+)
$24.40, 200ml, available at Redmart
Nivea's Kids Moisturising Sun Spray is the only coloured lotion of the lot, which allows parents to see where the sunscreen hasn't been applied on their little ones, ensuring that they get proper coverage.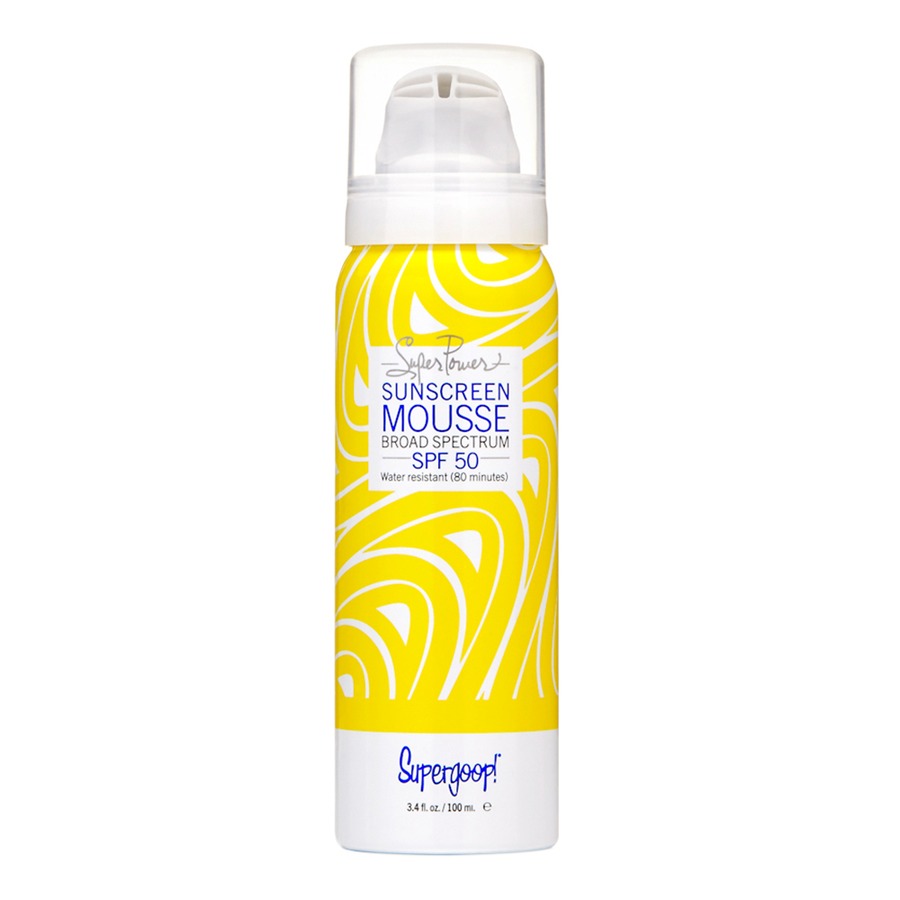 Supergoop! Sunscreen Mousse (SPF 50)
$28.00, 100ml, available at Sephora
Instead of the usual liquid form, this sunscreen comes in a mousse. Founder of the brand, Holly Thaggard was inspired to create this product when she observed her children having a great time spraying shaving cream on one another, and thought to herself wouldn't it be great if the cream had SPF properties as they didn't seem to mind that it got all over their body.
The product is paraben-, synthetic-, fragrance- and oxybenzone- free so you can apply onto your little ones without worrying that there are chemicals that will harm them in it.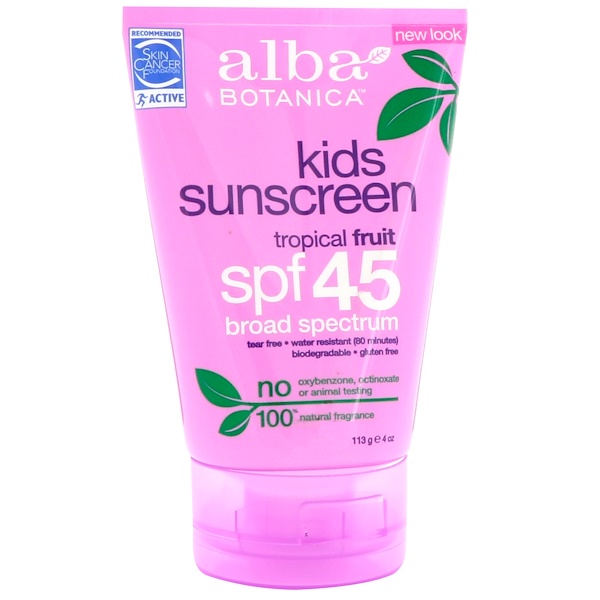 Alba Botanica Kids Sunscreen (SPF 45)
$11.51, 4oz, available on iHerb.
A biodegradable sunscreen that provides broad spectrum protection without oxybenzone or vitamin A. Extracts in this gluten free, botanically-based sunscreen lotion keep skin nourished and healthy-looking. The formula is 100% vegetarian  product packed with potent, botanical ingredients that are formulated to nourish the skin.
Never tested on animals.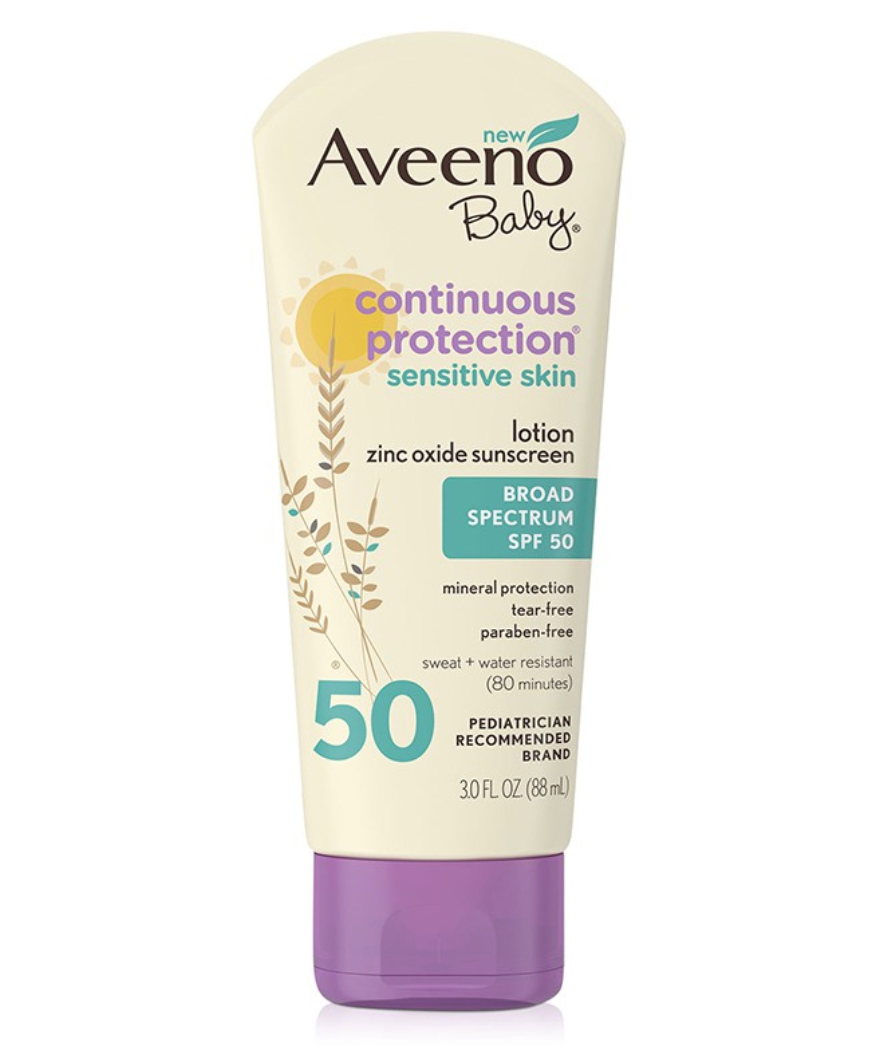 Aveeno Baby Continuous Protection (SPF 50)
$29, 88ml, available at Shopee
Mild as water for your baby's skin – specially formulated for babies, this zinc oxide sunscreen provides broad spectrum protection with skin-soothing natural oatmeal. It forms a protective barrier on top of the skin to absorb and scatter harmful UVA and UVB sun rays. It is tear-free, hypoallergenic and water resistant for 80 minutes. It does not contain any dyes, parabens, phthalates, or fragrance.