Knowing how to swim is a life skill, one that is good to be equipped with from a young age, but you'll want to make sure that your child is in good hands as accidents can happen in the pool. Who knows, you just might uncover Singapore's next Joseph Schooling after you sign your preschool kids up for lessons at one of these swimming schools.
Happy Fish Swim School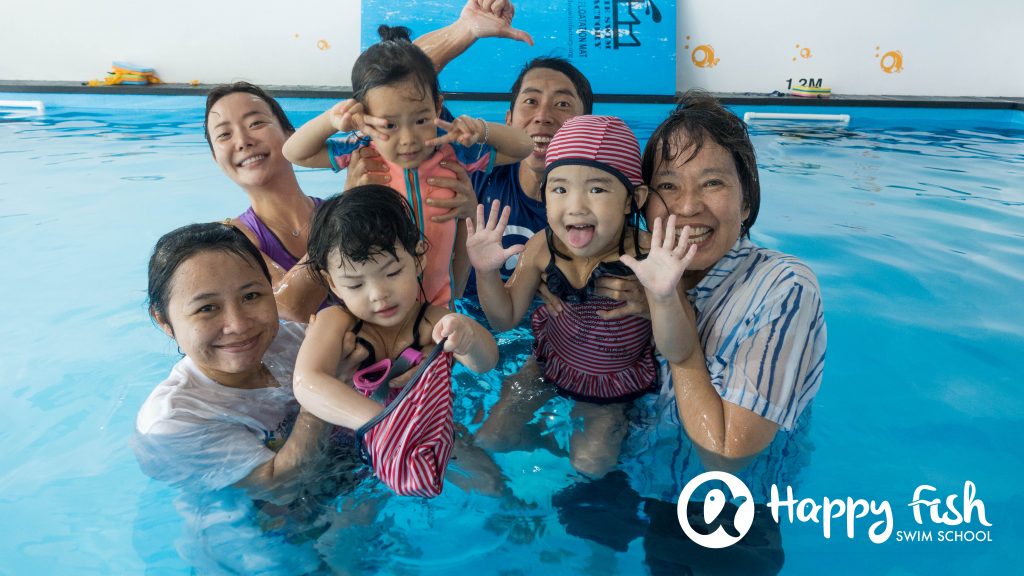 Happy Fish Swim School's swimming programmes are specially designed for children aged four months to four years after the school's founders realised that children who started swimming at a young age would continue to remain interested in the sport even when they became older. Babies and toddlers will learn how to enter and exit the pool safely, how to hold their breath when they go underwater, and how to turn and propel to the side of the pool at Happy Fish. Parent participation is required during classes, so pack a swimsuit for yourself along with a swim diaper for your little one.
Visit swimminglessons.com.sg for more information. 
Aqua Bambinos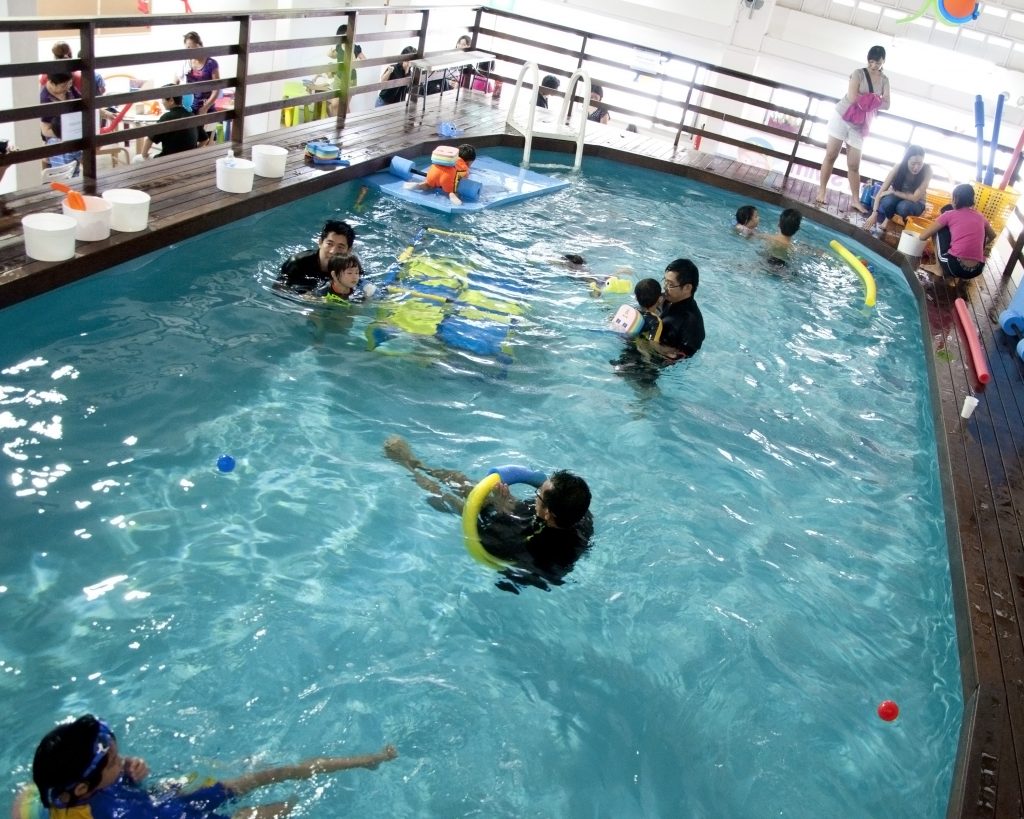 If the cold water is what is putting you off from letting your kids learn to swim, you'll be happy to know that Aqua Bambinos lessons are done in indoor pools heated to 30 degrees Celcius and they are equipped with a salt chlorinator to ensure that the water doesn't sting their eyes. Toys, songs, and other equipment are used to engage and encourage both children and parents to participate in activities designed to inculcate water safety and build water confidence. Instructors are on hand to monitor and guide parents in how to support and teach correct swimming techniques to their little ones.
Visit aquabambinos.com.sg for more information. 
Marsden Swim School
Designed for children aged six months to four years, Marsden Swim School's AUSTSWIM water safety and familiarisation classes help to prevent fear of the water, particularly for babies less than a year old. The lessons also strengthen the respiratory system, increase muscle tone and get young children ready for school by introducing the concept of teachers, routine and the structure of classes to them. By the end of the programme, little ones will have a foundation for stroke development should your child want to move on to the next level.
Visit marsdenswimschool.com for more information.
Elite Coach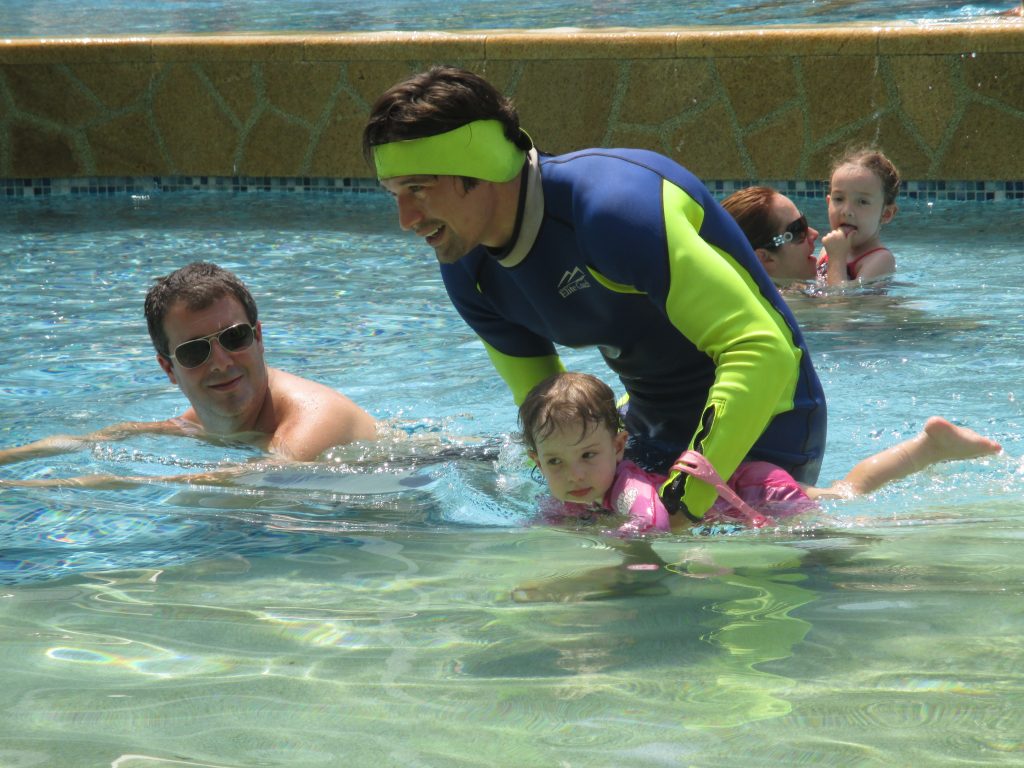 Founder Christian Anseaume has specially formulated his own 'Swim To Fly' method that is suitable for children aged two and up.  The technique teaches newbies how to relax and be comfortable in the water in just three simple steps before they learn freestyle and move on to different strokes. You'll have a confident swimmer on your hands before you know it!
Visit elitecoach.com.sg for more information. 
Able Aquatic School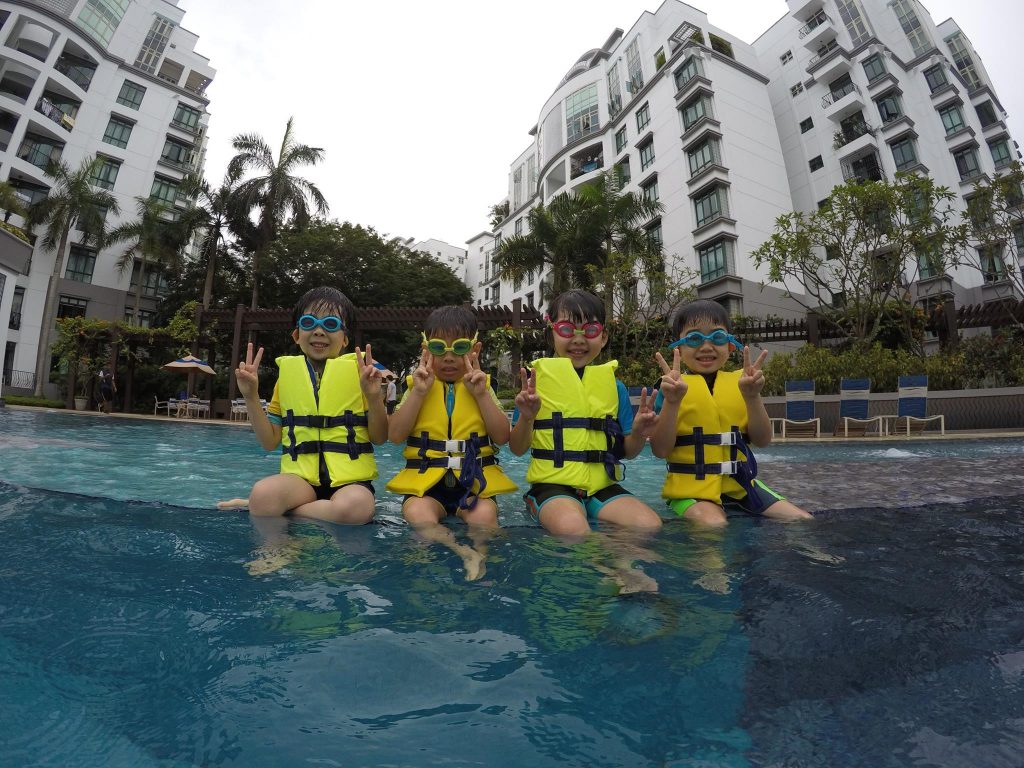 Babies aged four months and up will be able to get an introduction to the pool, with mum and dad's help of course. From learning how to enter the water safely, holding their breath underwater, turning and propelling to the side of the pool and how to get out of the pool safely, while older ones will be placed in a smaller class size to help them overcome their fear of water, build up their motor skills and develop an interest in leading a healthy lifestyle.
Visit swim.com.sg for more information.
Little Fins Swim School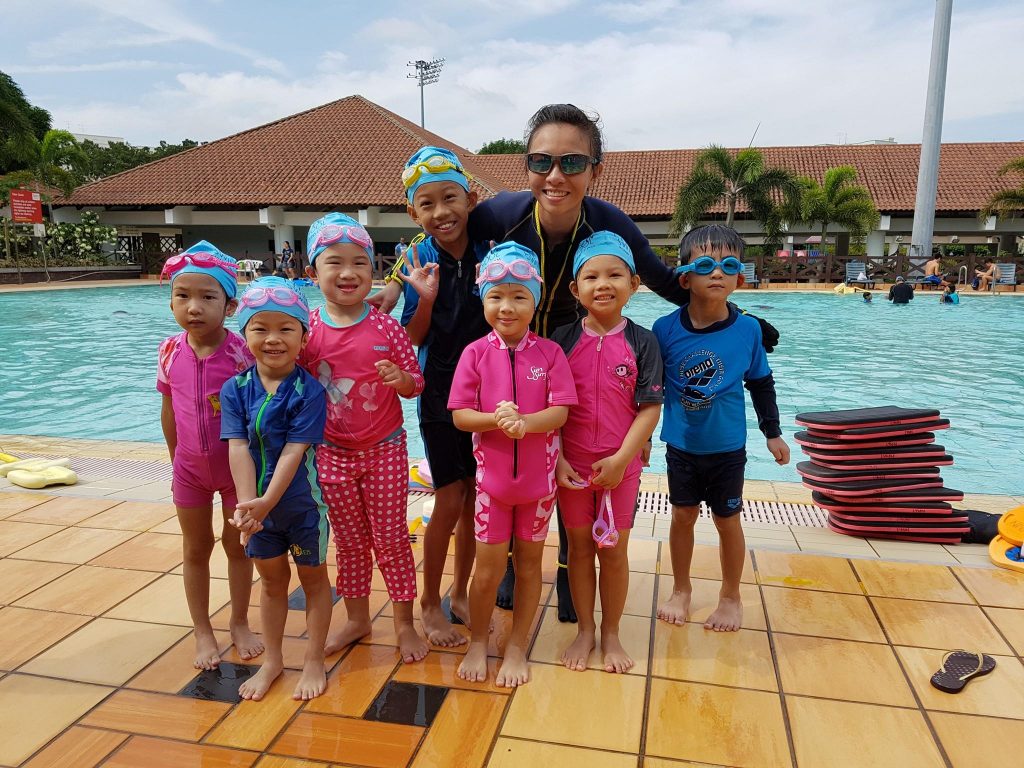 Little Fins Swim School uses the SwimSafer programme, starting with teaching little ones the basics such as how to safely enter and exit the pool all the way to their Gold Award classes when they're older. Children will receive a certificate upon the completion of the skills required for each level. Do note that the minimum age for kids to start lessons is three years old.
Visit swimlittlefins.com for more information.
Aquaducks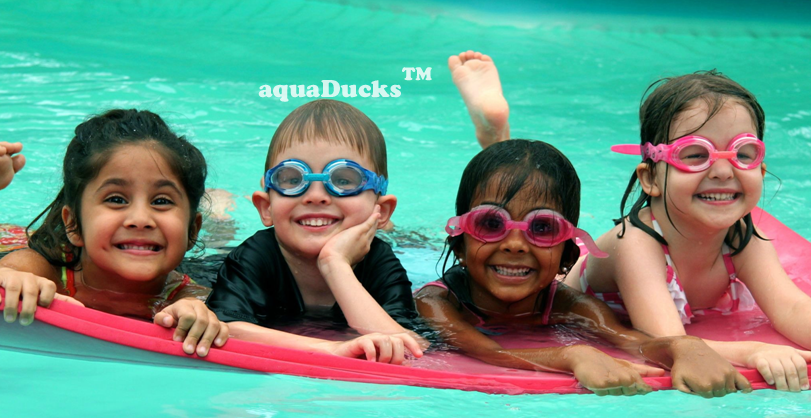 Aquaducks' Parent and Child programme helps young ones aged six months to four-and-a-half years build their confidence in the water through songs as games. It also encourages parent and child bonding as parents are supposed to play the role of the personal coach of their children.
Visit aquaducks.com.sg for more information.
Swish Swimming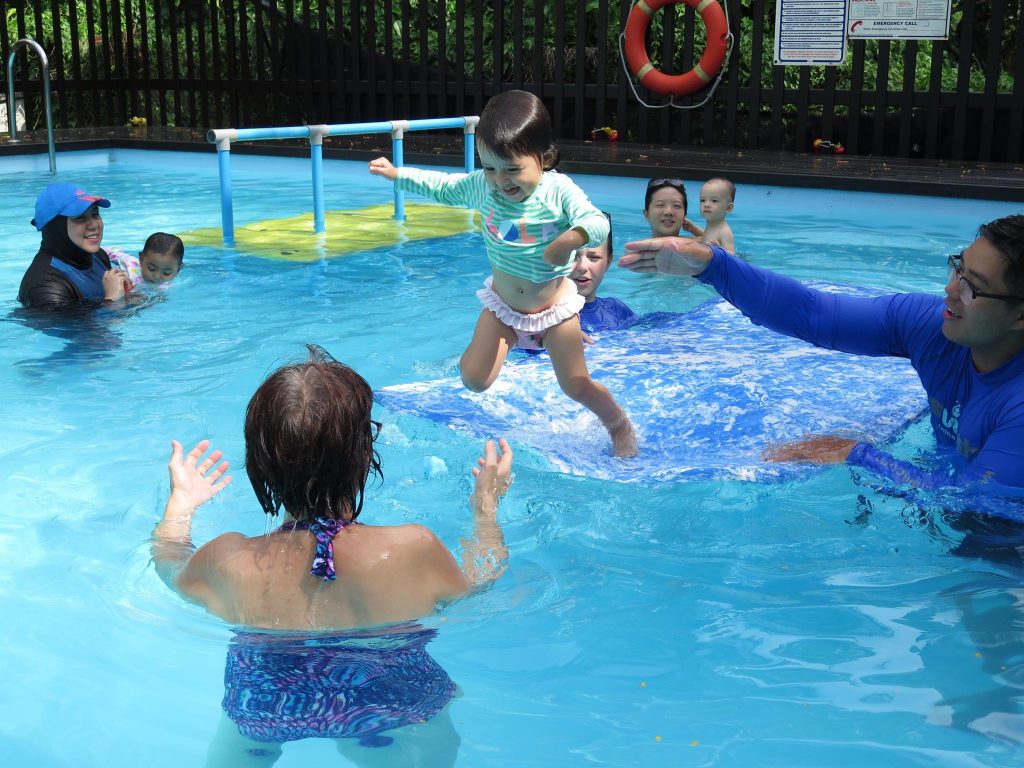 Start with the Mum and Bub class, where the classes use singing and fun games to introduce babies aged four months and above to the water, be it submerging their faces, blowing bubbles, or floating on their backs. Once they are comfortable with that, you can move on to the toddler classes, where they will learn how to glide under the water, free floating, kicking and more.
Visit swishswimming.com for more information.
Also read: Swim Club: Best Hotel Pools For Families
­