Sunday brunch is often a family affair so why not make it a point this year to spend more time feasting and having fun with the kids in tow. Here is our list of 10 family-friendly brunch places to check out in Singapore.
Ash and Elm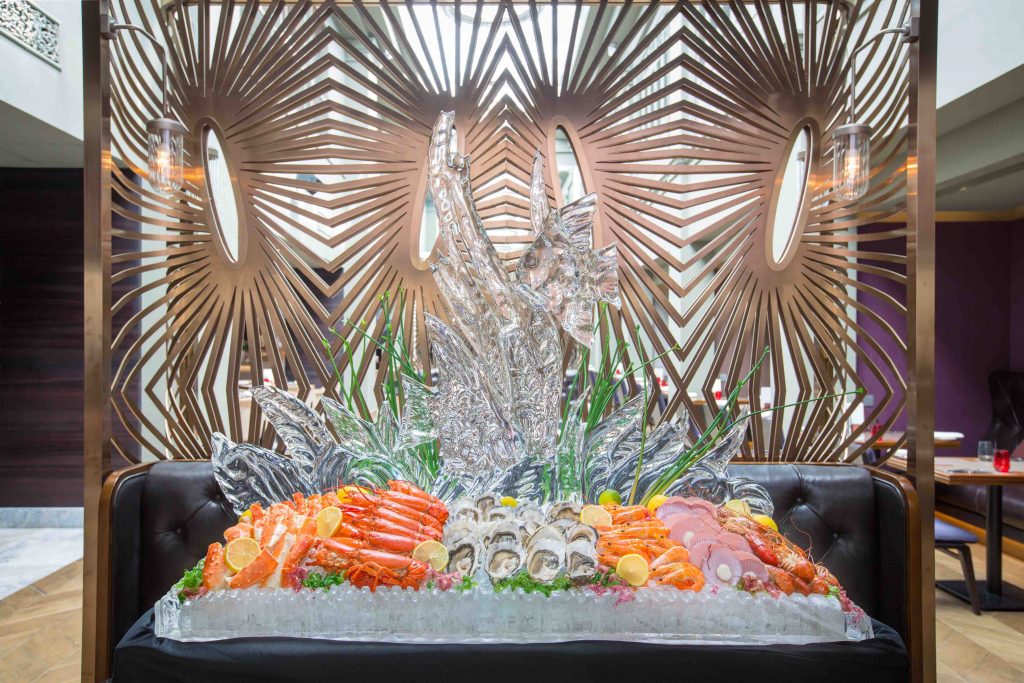 Sunday brunch at Intercontinental Singapore's Ash & Elm is a family affair with a lovely selection of food such as a walk-in charcuterie and cheese room, fresh seafood corner and an egg station. Parents will appreciate the ability to order unlimited servings of hot food a la carte, and served tapas style as well as the DIY Bloody Mary station. There is also plenty of fresh, good food that the little ones will enjoy but perhaps not quite as much as they would the on-site play room that comes complete with a soft play area, cartoons on the screens and activities for children. To read our review of Ash & Elm, click here.
Ash & Elm's Bubbles and Brunch is available on Sundays at S$98++ per adult for free flow juices and DIY Bloody Mary cocktails, or S$138++ including champagne. For reservations, please call +65 6825 1008 or email [email protected].
Basilico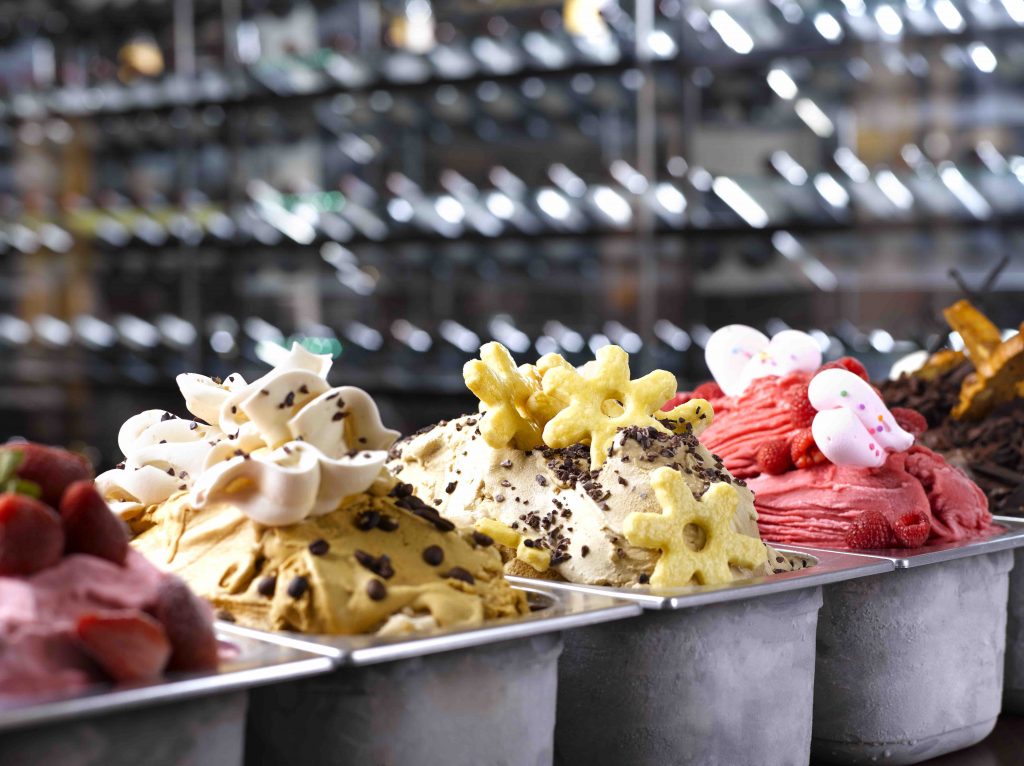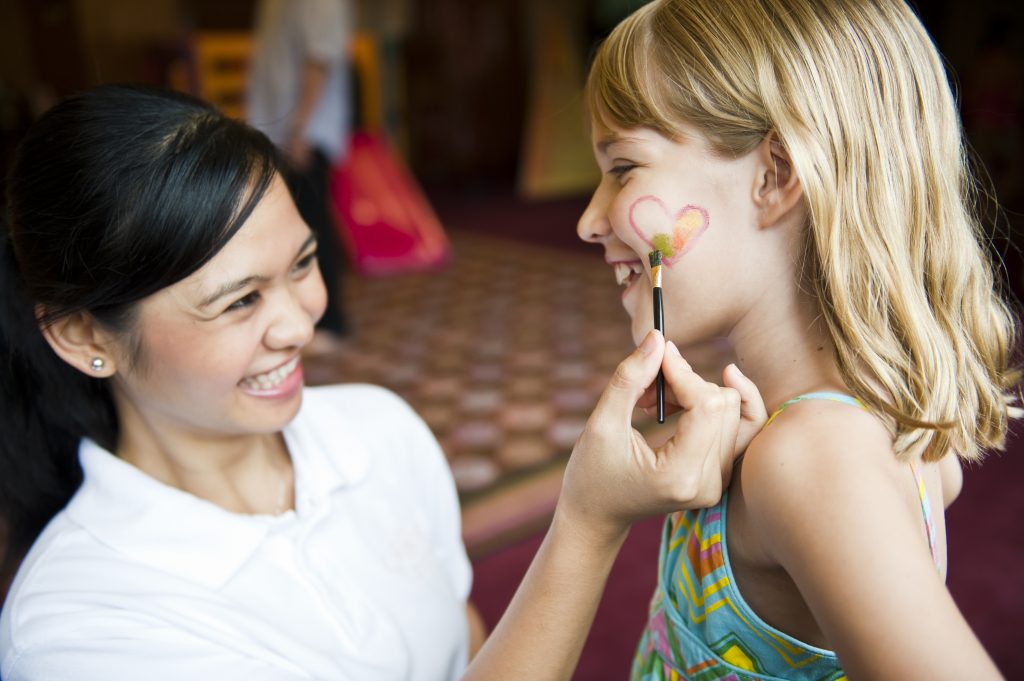 For an Italian family affair, Regent Hotel's Basilico's Italian Sunday Lunch focuses on fresh, seasonal and authentic Italian cuisine with a buffet of favourites such as an antipasti with a seafood bar, home-made pizzas and a fresh Burrata Bar. For dessert, the little ones will enjoy the wide range of homemade gelato and sorbet in a wide variety of flavours. What we love most about the place is the Kids' Playland that comes complete with a minder to help supervise the kids while parents enjoy a worry-free meal. Activities include a bouncy castle, games, cartoons, activities as well as delicious sandwiches and pastries.
S$135 ++ per adult (with free flow Prosecco), S$168++ per adult (free flow Perrier-Jouet Champagne and wines), S$49++ for children (aged five to 12). Available on Sundays. For reservations: +65 6725 3232 or email [email protected]
Coyote Tex-Mex Grill & Bar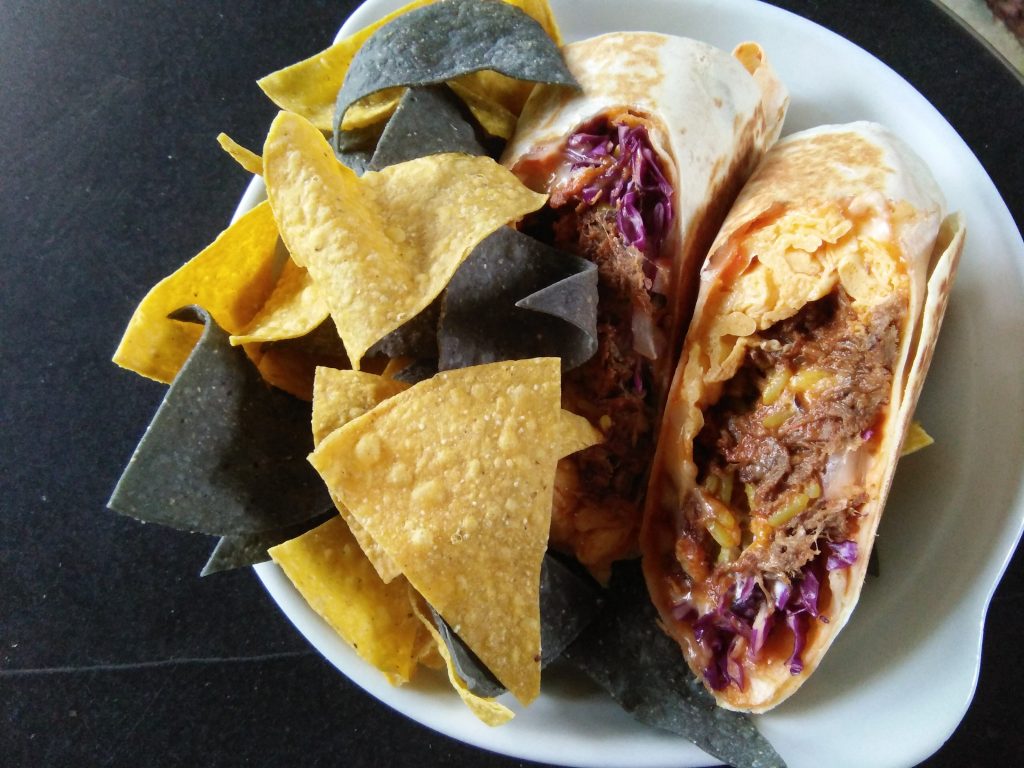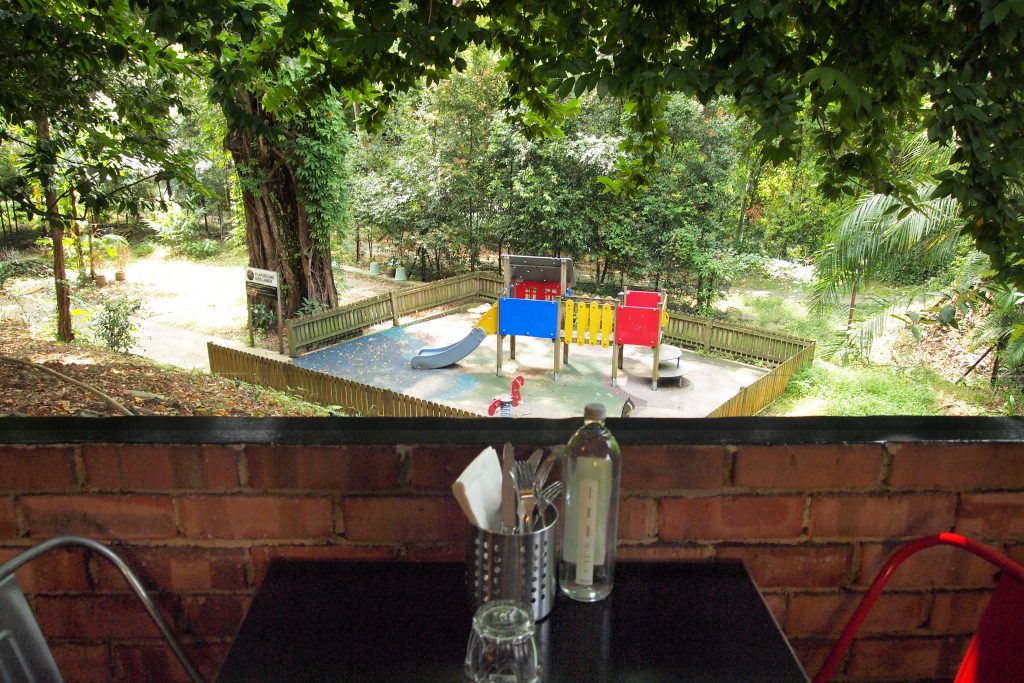 Fans of authentic Tex-Mex cuisine will certainly enjoy brunch at Coyote Tex-Mex Grill & Bar. Billed as the only authentic Tex-Mex restaurant in Singapore, the food here is full of flavour. The brunch menu includes zesty fresh Guac on Toast, the Tex-Mex favourite Huevos Ranchos Benedictinos and the Coyote Hangover Breakfast. When there, do try the "live" guacamole station where guacamole is made fresh in front of you and to your liking — lots of fun for the whole family. While daddy and mummy enjoy their meal, the little ones will have fun at the playground or jumping up and down the bouncy castle that is on site during the weekends.
Available every Saturday, Sunday and public holiday. For reservations, contact +65 6836 5528 or book online here.
Kwee Zeen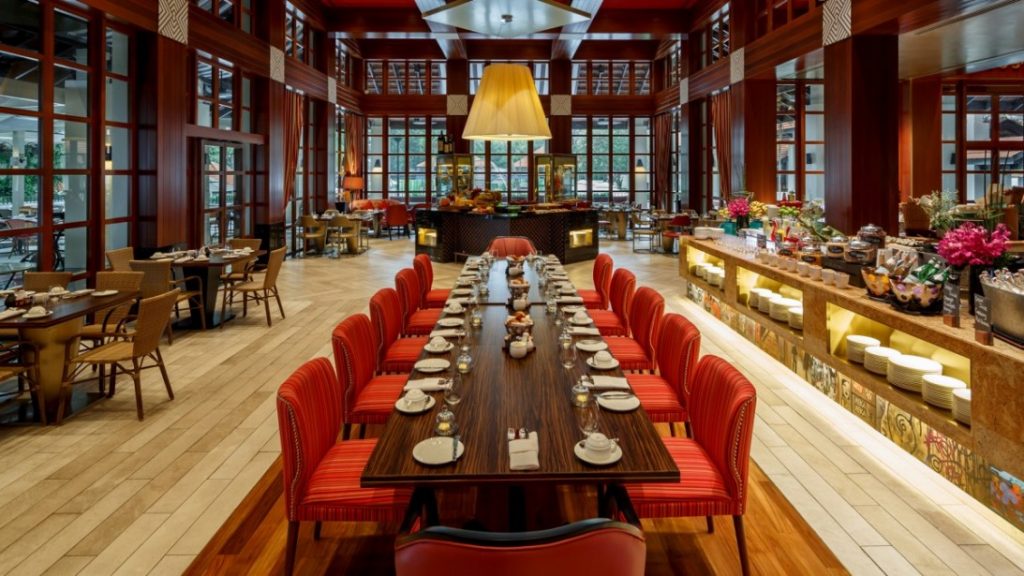 Sunday brunch at Sofitel Singapore Sentosa Resort & Spa's Kwee Zeen offers diners an assortment of Pan-Asian specialities and classic French fare against a backdrop of the stunning South China Sea. There are 16 live culinary ateliers with highlights including succulent live seafood, a foie gras gallery and handcrafted chocolates. While adults wine and dine, children are invited to play to their hearts' content at the Kid's room where cartoons, bean bags, activities and finger food await. As a plus, all diners for the brunch have free access to the resort's pool, just a stone's throw away from the restaurant.
Kwee Zeen's Magnifique Sunday Champagne Brunch is S$138++ per adult with free-flow soft drinks and juices, S$168++ including free-flow Taittinger Champagne. S$58++ per child (aged five to 11). For reservations and enquiries, please contact +65 6708 8366, email [email protected] or visit sofitel-singapore-sentosa.com.
Mitzo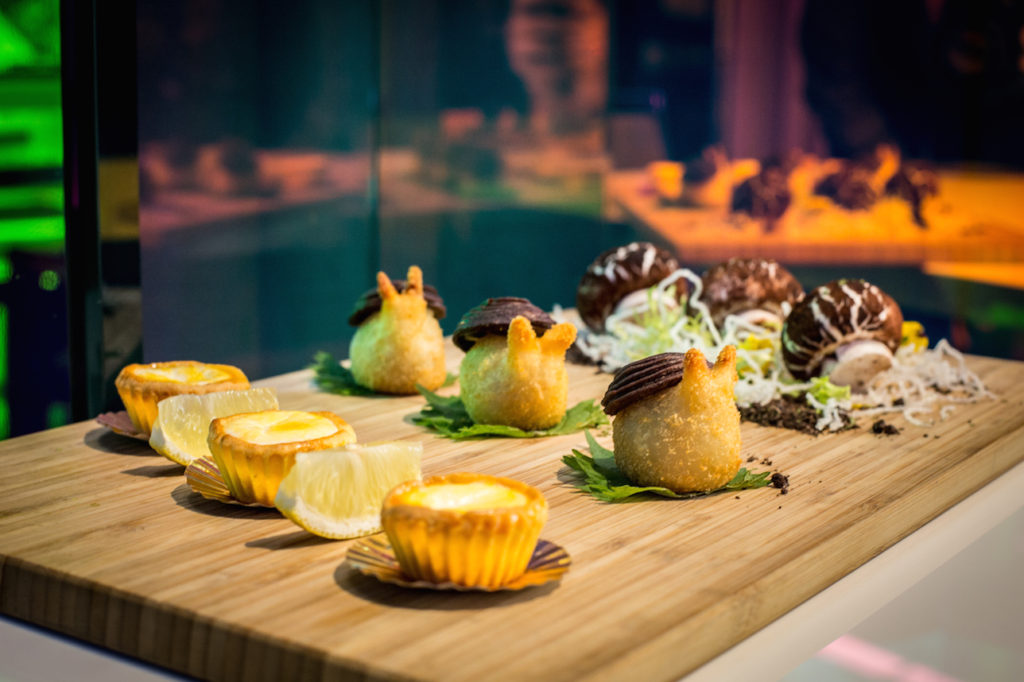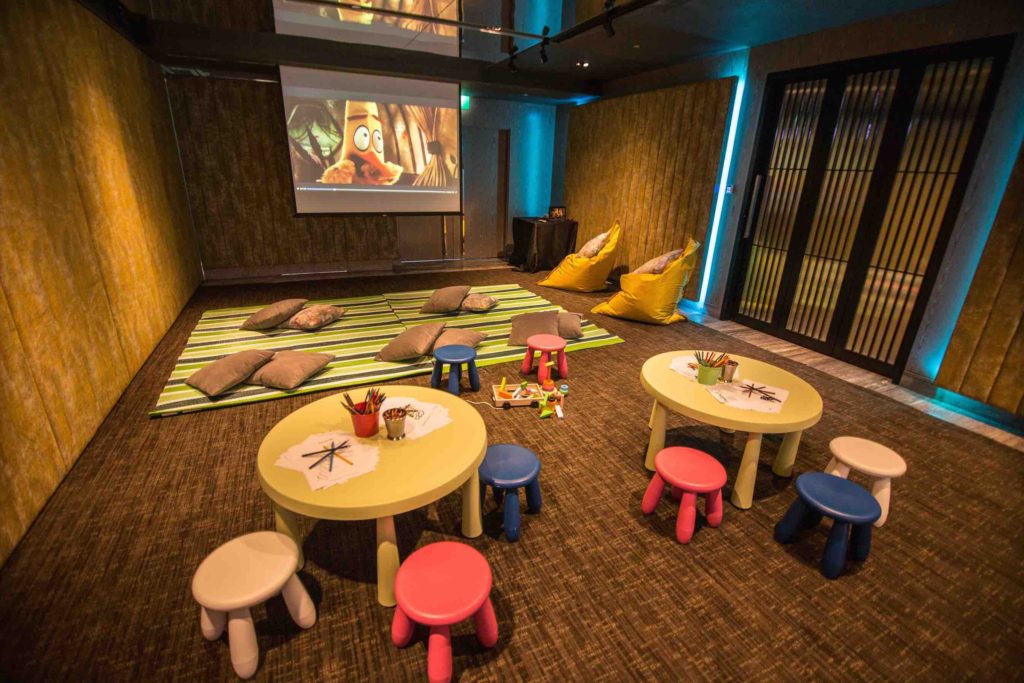 For a family-friendly yum cha session, the vibrant Mitzo Restaurant & Bar at Grand Park Orchard is a great choice. Highlights on the menu include Steamed Bamboo Clam with Minced Garlic, Spicy Chilli Lobster served with Bun, and of course, unlimited servings of Mitzo's absolutely delicious signature barbecued pork. The kids will enjoy the selection of cute treats including the snail shaped Escargot Cheese Puff and child-friendly dishes such as the Braised Congee with Scallop and Hand-Beaten Braised Truffles Pork Ball.  One of the best things about this brunch is that there is an on-site kid's playroom that is just adjacent to the main dining hall, within sight of the indulging adults. This means that parents can eat while keeping an eye on the little ones. For our review of Mitzo, click here.
Mitzo Weekend Brunch is available every Saturday, Sunday and Public Holiday from 11.30am to 2.30pm at $68++ per person (additional $60++ for artisanal cocktails, Veuve Clicquot champagne wines and beers). For all enquiries and reservations, call +65 6603 8855 or email [email protected]
Open Farm Community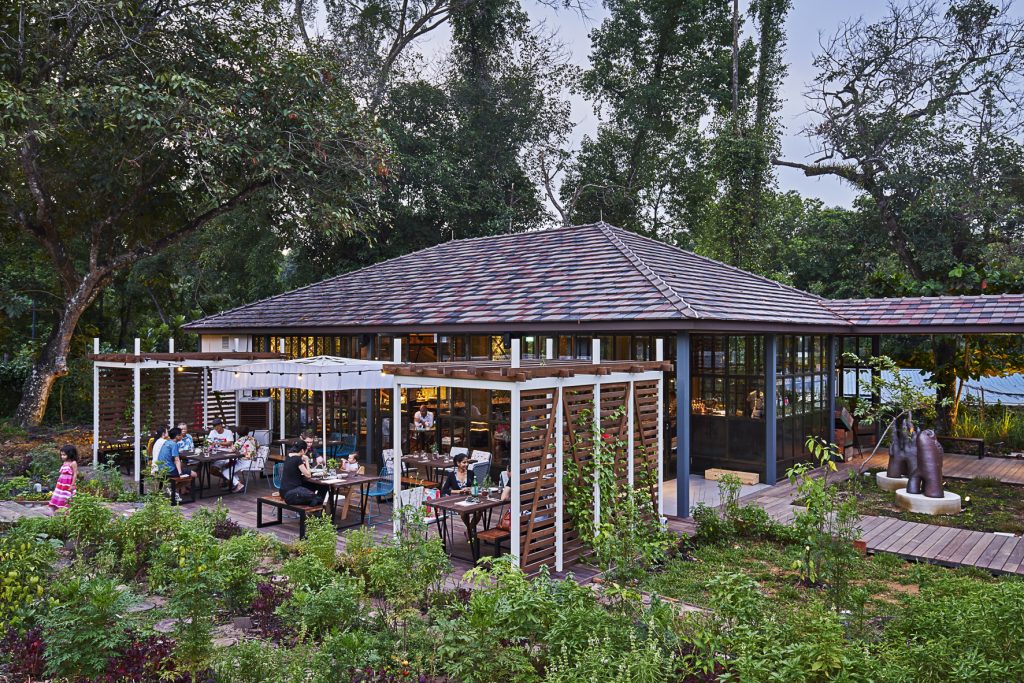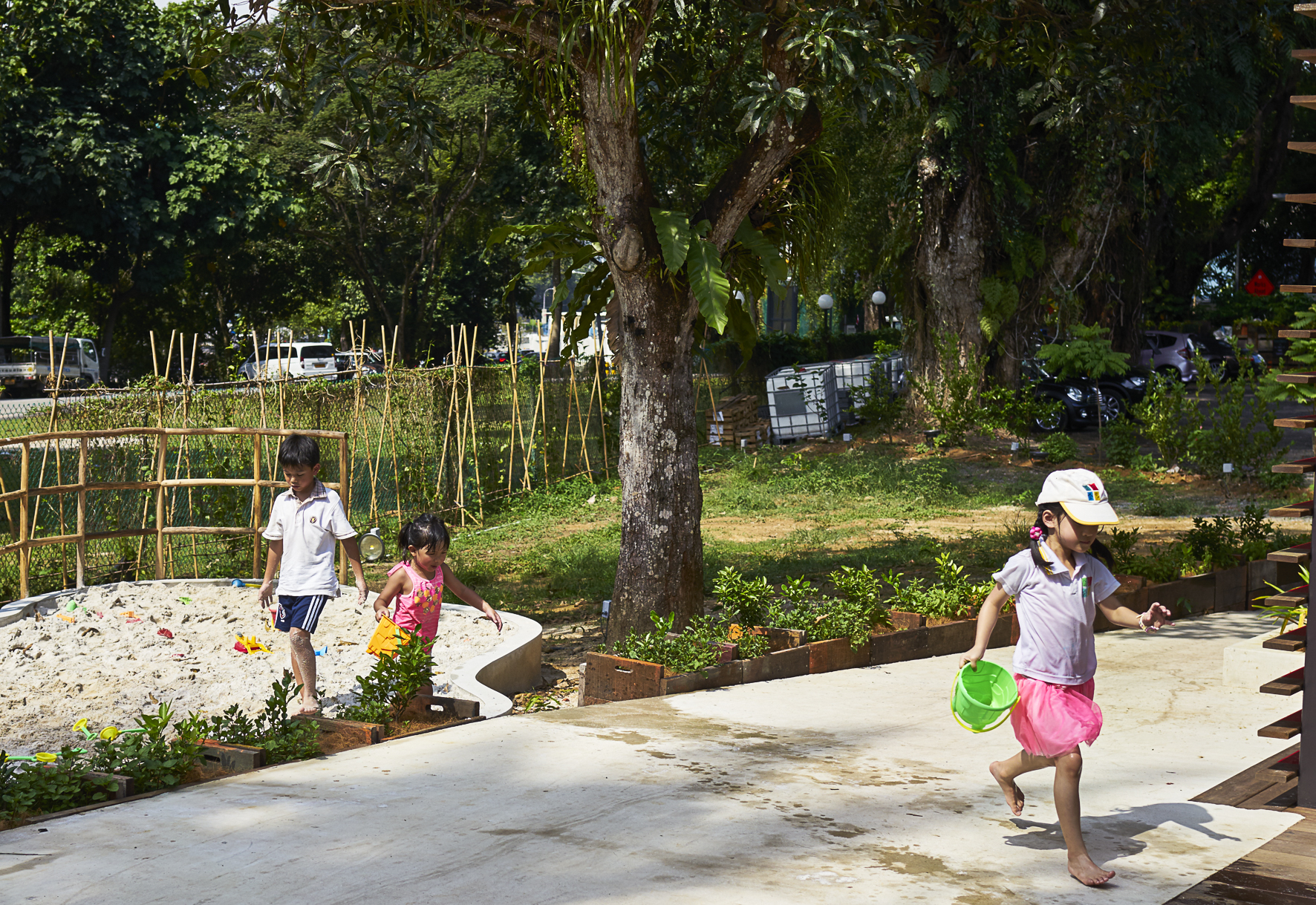 Bring the kids to Open Farm Community for brunch and the opportunity to spend some much-needed time outdoors. On the weekend brunch menu are farm-fresh favourites the likes of Tuscan Kale Leaf, Charred Corn Cob and Organic Scrambled Eggs or the Buttermilk Pancake with Acai Berries Ice Cream, Homemade Granola & Mixed Berry Sauce. The venue has a Little Diners menu that includes specially crafted delights for children such as a Baby Caesar Salad with Poached Chicken Breast. When there, do remember to spend some time walking around the 35,000 sq. feet compound that houses a sand playground, areas for family-friendly activities such as lawn bowling and table tennis, and of course, the outdoor farm where little ones can get exposed to fruits, herbs and vegetables.
Brunch is available on Saturdays, Sundays and Public Holidays. For reservations and more information, please call +65 6471 3037 or visit openfarmcommunity.com.
Privé ACM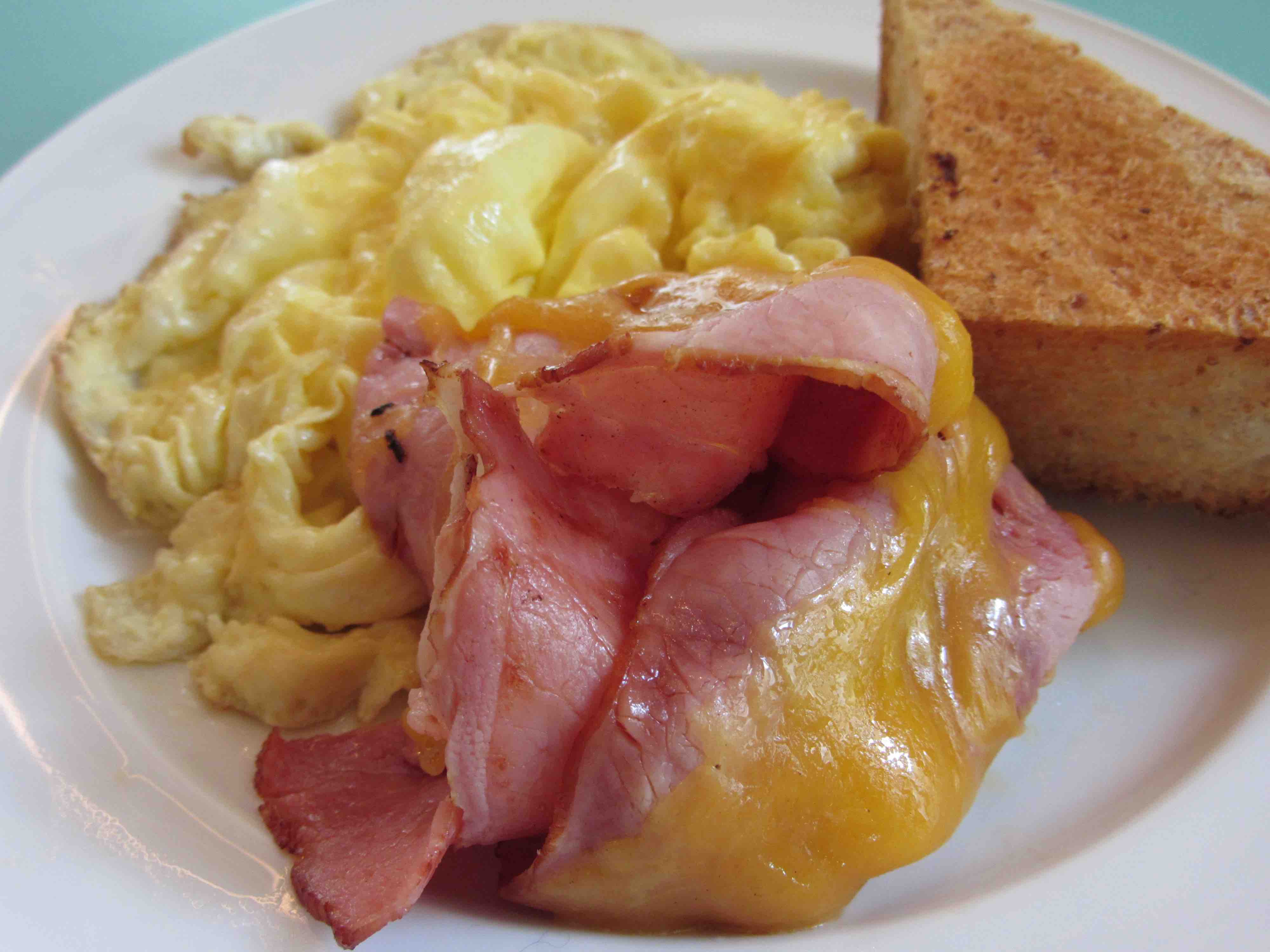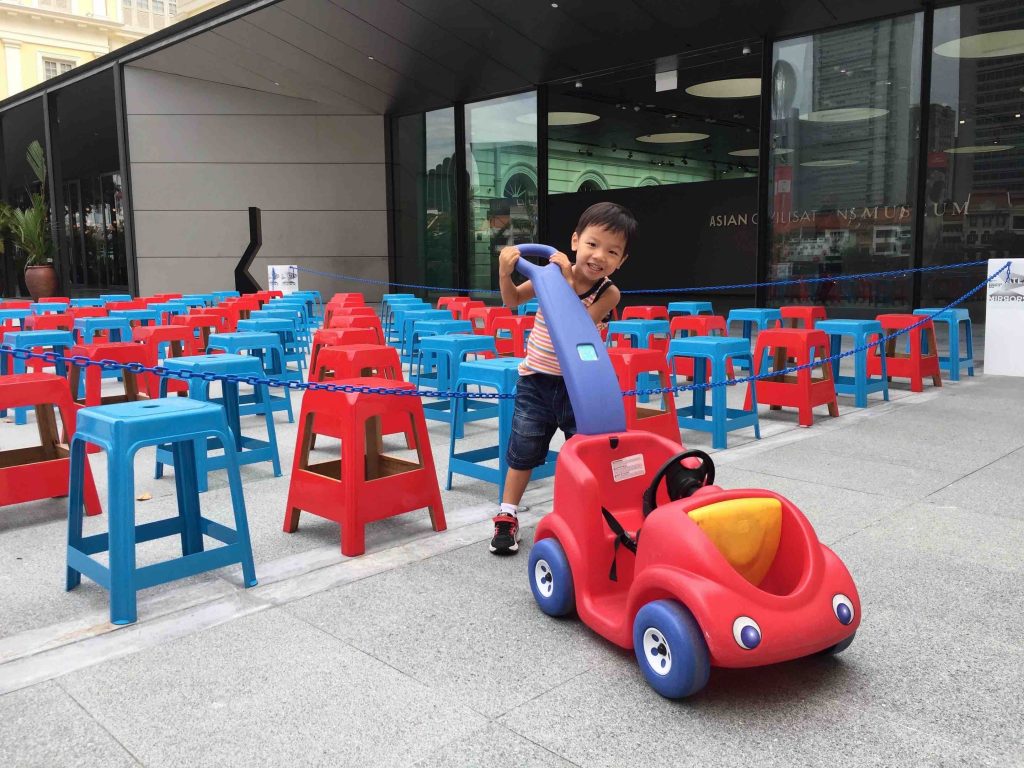 Featuring views of the Singapore River and the CBD skyline, Privé ACM is a casual all-day dining concept that is great for leisurely meals and drinks with the family. Some of the brunch menu highlights include classic favourites such as Eggs Benedict and the Signature Wagyu Beef Burger as well as local delights such as Seafood Laksa and Hainanese Chicken Rice. There is also a kids' area (kids buggy anyone?), and a fun kids menu where little ones can design their own menu of a main (options include scrambled eggs, chicken pie, tacos, hot dogs), a dessert and a drink. When done, you can bring the little ones on a culture tour within the museum or take a stroll around Boat Quay or the Esplanade area.
For reservations, please call +65 6776 0777. For more information, visit theprivegroup.com.sg. 
Tanjong Beach Club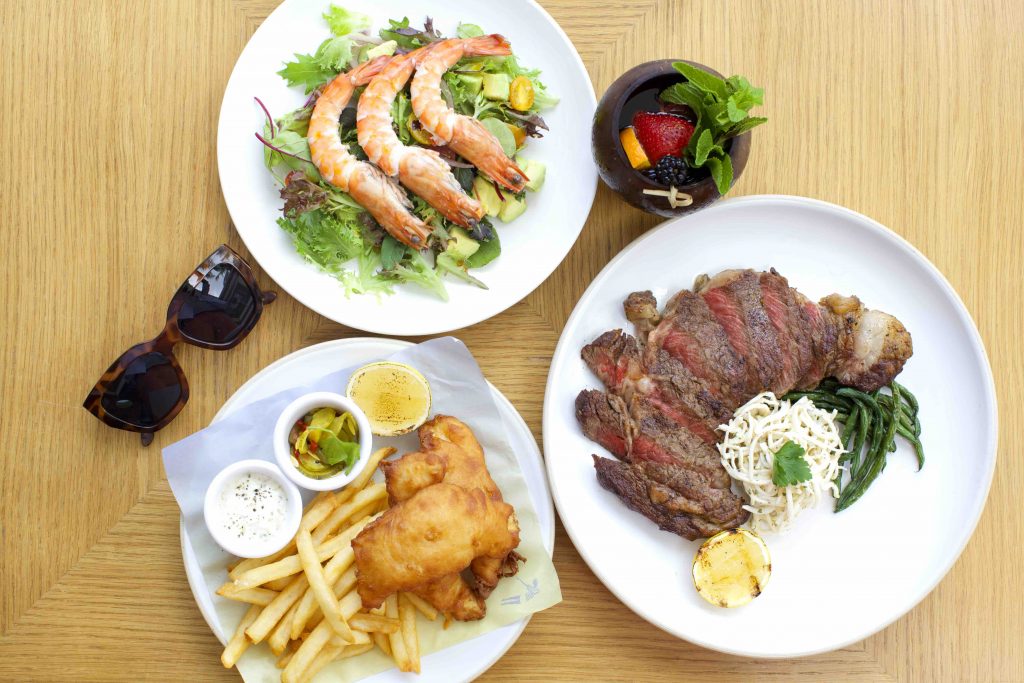 For a bit of sun, sand and water, there's no better place to visit on a weekend than Tanjong Beach Club. On weekends, diners can enjoy a special menu that features delights such as the Acai Bowl, The Weekender Fry-Up, or Buttermilk Pancakes. There is also a kids' menu featuring favourites like Fish & Chips, Sunday Funday, and Sausage & Eggs. There is a private pool for the whole family to enjoy but there's no stopping you from taking a lovely stroll down the beach. You can even bring the family pooch along as the restaurant is pet-friendly too.
For reservations and more information, visit tanjongbeachclub.com.
9. Tiong Bahru Bakery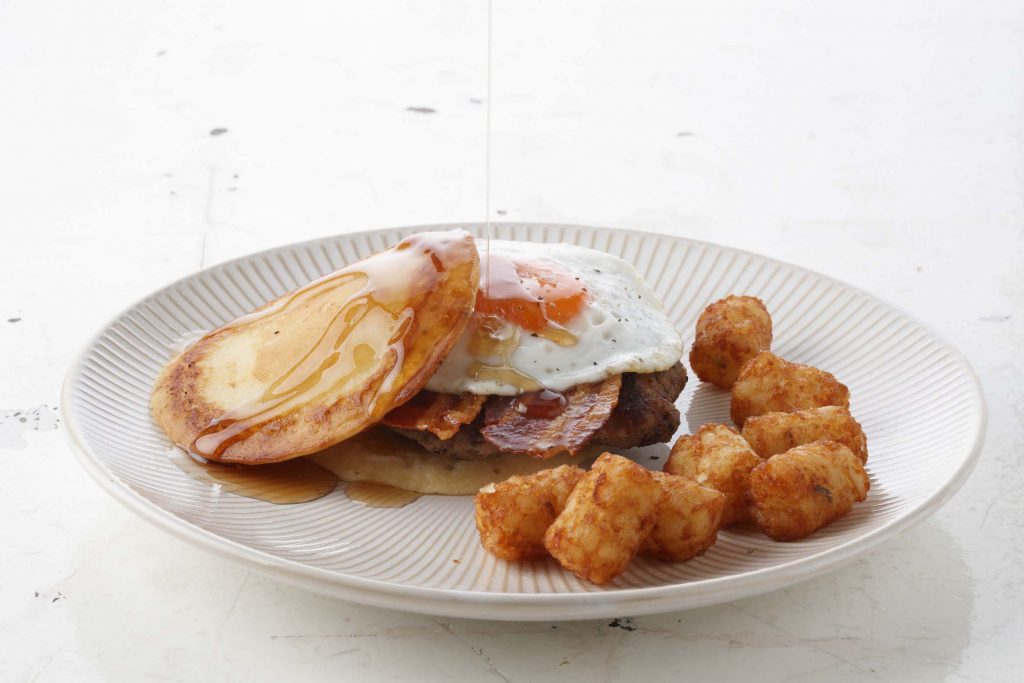 It doesn't get any more convenient than this when it comes to getting to your brunch venue via public transport, no matter which part of the island that you stay in, thanks to the central location of City Hall MRT Station. The recently renovated eatery is now more child-friendly, as the mall has removed the fountain, which was potentially hazardous, that used to be there and with the addition of hot food items (11 at last count) that are healthy, appealing to kids and delicious to boot. Our pick is The Breakfast Pancake Burger which combines the best of two dishes every child likes and it comes with an organic NZ egg and homemade sausage patty. There are also vegetarian options on menu and the usual array of pastries, coffee and juices ensure that even the pickiest breakfast eaters will find something to munch on here.
Hot food items are available from 11am onwards. For more information, visit tiongbahrubakery.com
VLV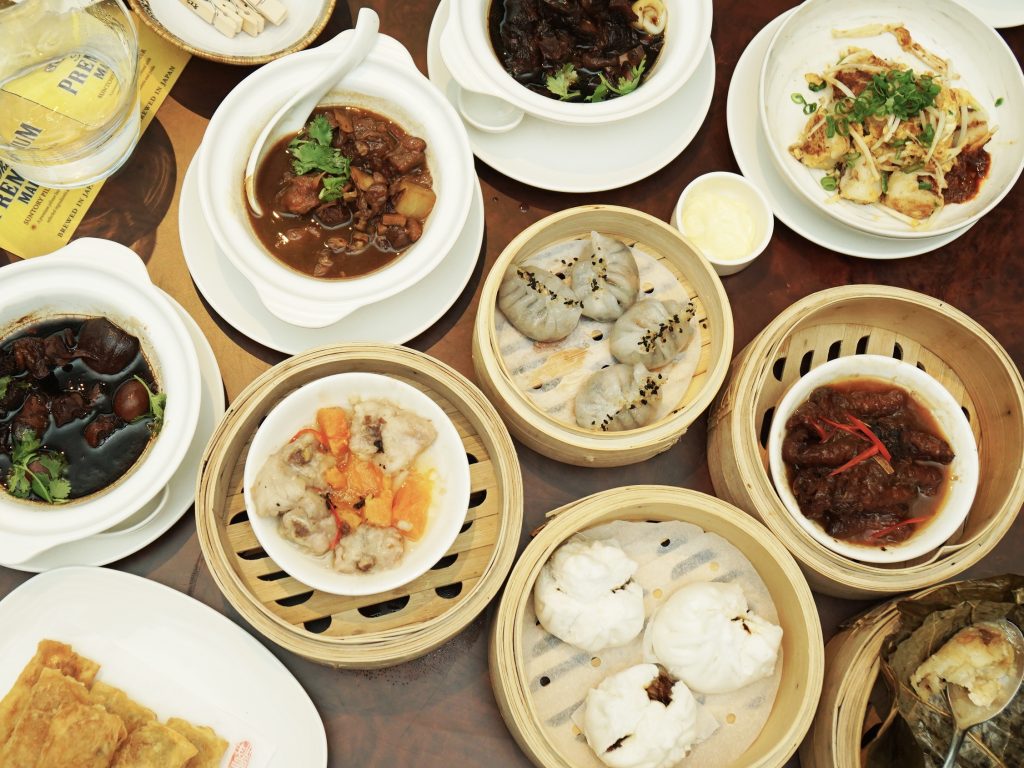 Indulge in a delectable dim sum brunch while exposing little ones to a bit of history at modern Chinese restaurant VLV that is housed in a heritage building that was built in the 19th century. Feast on creations from nine different live selections, delectable morsels of dim sum and a wide selection of delicious signature dishes such as General Tso's Chicken and Canton Roast Duck. For the little ones, there are options aplenty but look out for the array of congee options (e.g. chicken, grouper, century egg and pork) as well as bowls of nutritious soups like the double boiled Sakura chicken with cordyceps flower on offer.
VLV's Dim-Sum Buffet Brunch is available from 12.30 to 3.30pm on Saturdays and Sundays. Prices range from S$58++ per person to S$112++ per person (including free-flow Charles Heidsieck Champagne and wines) and is S$29++ for children (aged six to 11). For more information, visit vlv.life.