Spend some spookalicious time with the family this Halloween weekend… Lots to do mums and dads. Get dressed and spook out!
Spooktober Silent Movie Screening City Of Tomorrow is hosting Spooktober this weekend. Featuring a silent movie screening with movies like Monster Inc., The Adams Family and Hotel Transylvania 1. Come dress in your favourite Halloween costume and stand a chance to win prizes. Limited slots available.
Where: City of tomorrow,
When: 28 October 2017
From: 1pm, 4pm and 7pm
Click here for more information.
NParks – Parks For Everyone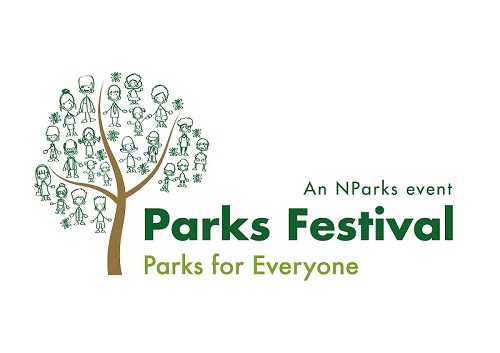 For some outdoor fun, head over to Parks Festival this weekend. It is back for the second time at five different parks around Singapore. Each park has a different theme with activities from gardening, games, fitness to a concert! Bring the kids for a day out in the sun!
Where: Admiralty Park, Bishan-Ang Mo Kio Park, Esplanade Park, Pasir Ris Park and Jurong Central Park
When: 28 & 29 October 2017
From: 9am to 10pm
Click here for more information.
Car-Free Sundays

Head to Car-Free Sundays this Sunday, one of the busiest streets in Singapore becomes pedestrian and cyclist-friendly. With a 5.5km route, walk, jog or cycle with your family and participate in games and activities at the Esplanade Park kids's zone. Head on down to experience the city from a different perspective.
Where: Civic District and CBD area
When: 29 October 2017
From: 8am to noon
Click here for more information.
Got to Move SPOTLIGHT

It's Got to Move (GTM) x Car-Free Sunday SG! To flag off this #CarFreeSundaySG on 29 Oct, we have Singapore's first ever Dance-Walk. 💃 Check out the moves in this video. Join us! Bring your friends and family to this a simple 30-min walkathon. 🏁 Dance-Walk starts at 8AM from the National Gallery Singapore's City Hall steps.

Posted by Car-Free Sunday SG on Monday, 16 October 2017
Join in on Got to Move SPOTLIGHT a one-day dance carnival at Car-Free Sunday at the Civic District. Enjoy exciting performances by O School and Frontier Danceland. There's also a Dance Info Fair for visitors to learn more about the dance. The highlight of Sunday is the Got To Move Dance-Walk, a half hour walk-a-thon. 
Where: National Gallery Singapore
When: 29 October 2017
From: 8am to noon
Click here for more information.
The Giving Family Festival


TOUCH is organising The Giving Family Festival to commemorate their 25th Anniversary. Join them in building strong families, caring generations and enable communities. Participate in workshops, games, and activities like festival run, bumper rides, game booths and more. Being part of this festival will help to impact the lives of 28,000 TOUCH clients and more. Head down to the festival with your family for some fun and bonding time to make a difference!
Where: Singapore Sports Hub – OCBC Square
When: 4 & 5 November 2017
From: 10am to 9pm
Click here for more information.
Mummyfique is giving away passes to The Giving Family Festival – head over to our Facebook page to find out more!