Looking for somewhere to bring your little ones this week? Here are our top picks of things to do in the week ahead and it's full of events for everyone in the family.
KidsFest 2017
Horrible Histories Live on Stage: Awful Egyptians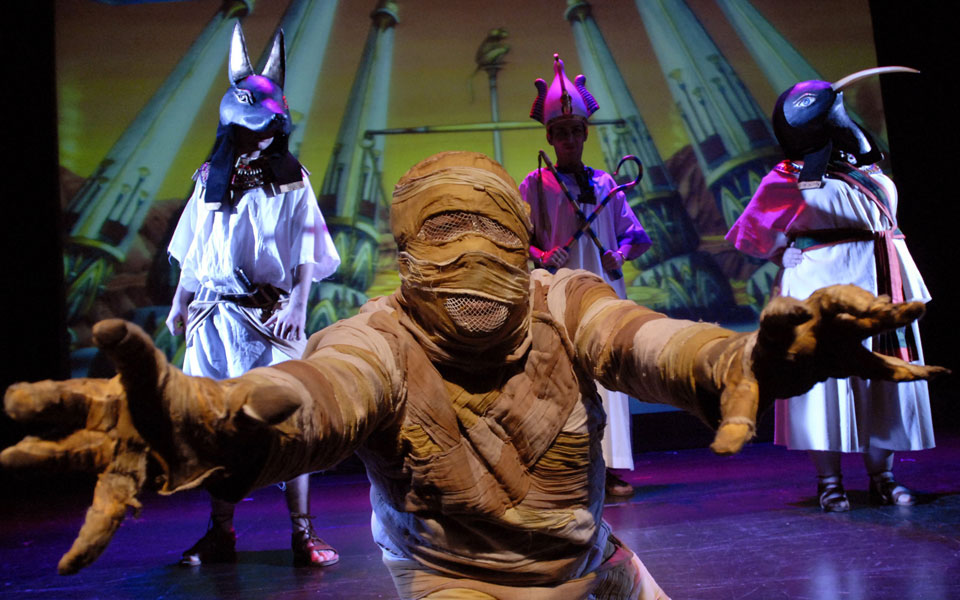 Learn about mummies, pharaohs, and pyramids with the Horrible History team as they travel through Egypt. Find out about the mummification process, and even meet Ramesses the Great through songs and more in this interactive play. What are you waiting for? A great adventure awaits! Recommended for kids five and up.
Venue: KC Arts Centre – Home of SRT
Date: 25 to 28 January 2017
Time: Please refer to the schedule here for more details. 
Click here for more information.
Stick Man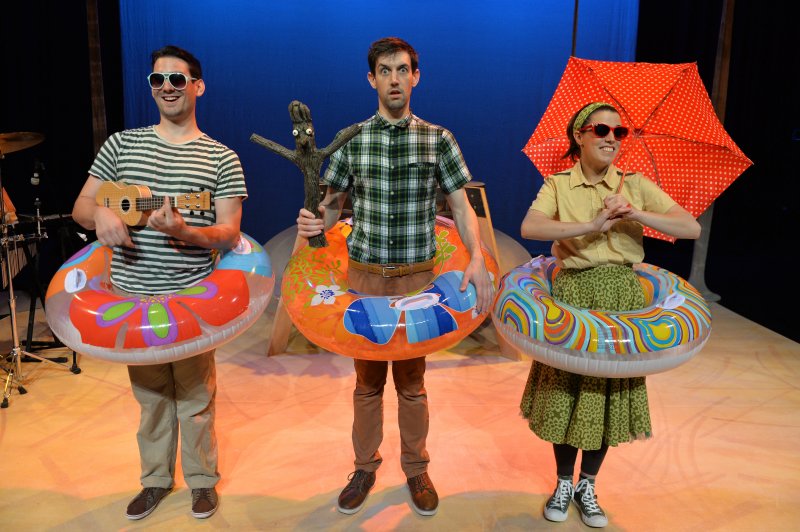 For those unfamiliar with the tale, Stick Man is happily married to his stick wife, with whom he has three stick children together. Time Out (UK) has described the show as "wonderfully exuberant and imaginative" and audience members can anticipate a show full of puppetry, songs, and of course, live music and matching funky moves. Recommended for kids aged three and up.
Venue: KC Arts Centre – Home of SRT
Date: 25 to 29 January 2017
Time: Please refer to the schedule here for more details. 
Click here for more information.
Singapore Art Week
The Art of Stories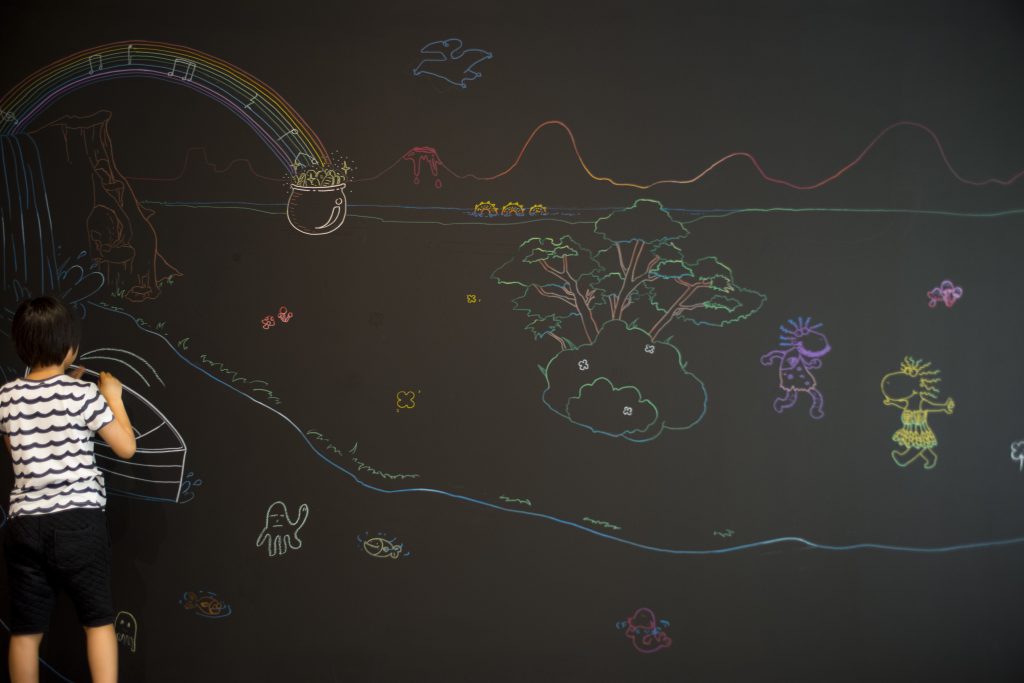 Enjoy complimentary admission to the Children's Centre for Creativity, where little ones will have the opportunity to create their own stories through hands-on installations and activities, including the puppet theatre and Story Cubes. Also, enjoy complimentary storytelling sessions with Ana Sousa Gavin as she immerses listeners into the mystical world of Southeast Asian folklore.
Venue: Playeum
Date: 21 January 2017
Time: 2pm to 6pm, storytelling sessions at 3pm and 4pm 
Click here for more information. 
Tanjong Goodman Open House 2017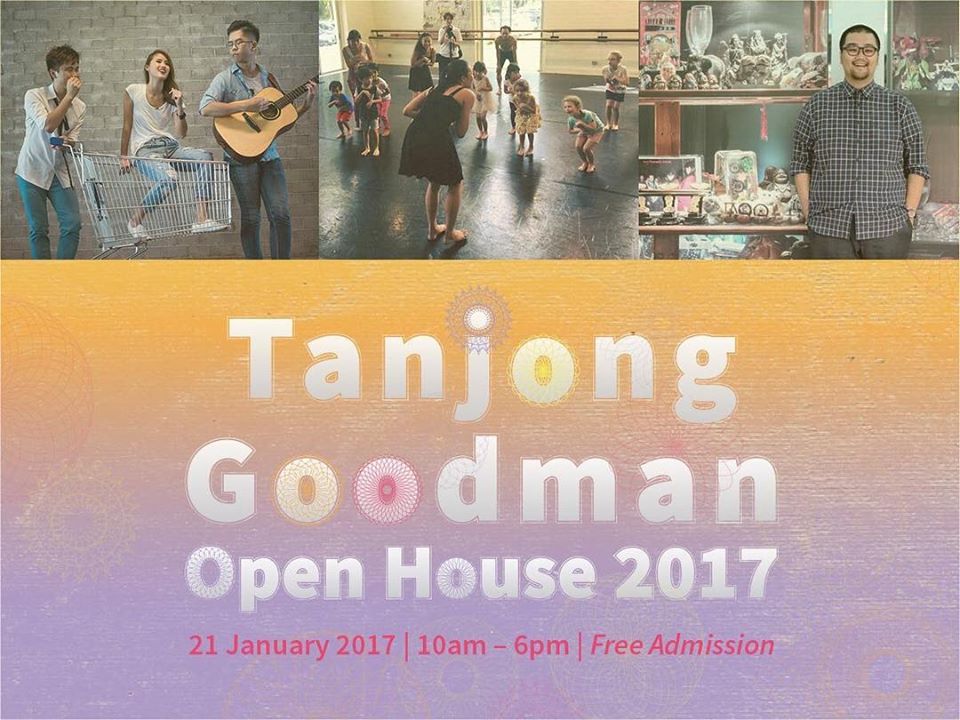 It's the perfect place to introduce your minis to the joys of the creative arts. At the Tanjong Goodman Open House you can try your hand at batik painting at Kamal Arts Ltd, paint a glass pendant painting with the family or attend various dance workshops. There's also a musical play-jam programme series where children will get to have a hands-on experience with unique instruments used in traditional ethnic music. There are so many different types of workshop that no matter what the family chooses to participate in, you'll definitely walk away with a wider appreciation for the arts.
Venue: Goodman Arts Centre
Date: 21 January 2017
Time: 10am to 6pm
Click here for more information
PlayLAH! Let's Celebrate Chinese New Year 2017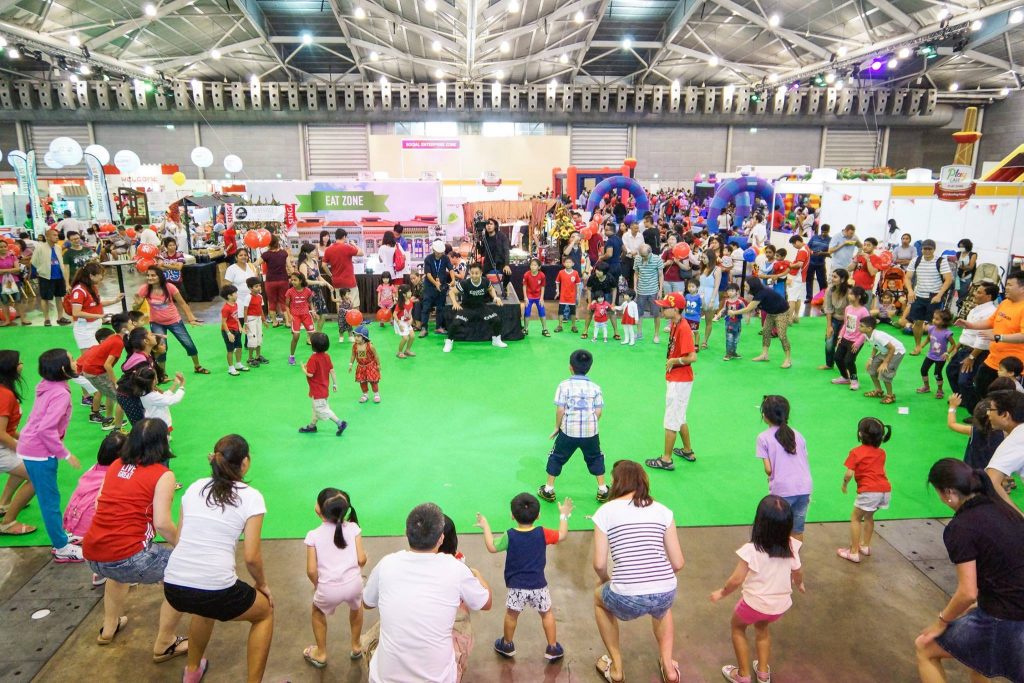 Organised by SingEx and designed with the family in mind, look forward to a fun-filled day of experiences where all your sense will be stimulated. Don't miss the nine-metre high rooster slide and 18-metre long bouncy obstacle course for little ones, as well as workshops for both parents and children, where they can create their own ang pows, bookmarks and coin banks – perfect for storing their hongbao money!  Traditions and customs of Chinese New Year, including those specific to the various dialect groups of Singapore will also be shared and how it is celebrated by different dialect groups, just in time for the coming festivities.
Venue: Singapore Expo Hall 5
Date: Now till 22 January 2017
Time: 12pm to 9pm
Click here for more information. 
Sing Chu Chinese Storytelling

Nurture your child's interest in their mother tongue with Sing Chu Chinese Storytelling sessions organised by the Chou Sing Chu Foundation. Through listening to interesting and engaging stories, the sessions aim to encourage children to be bilingual while stimulating their imagination and instilling the right moral values in them. Recommended for children aged four and up.
Venue: Tampines Regional Library, Children's Playhouse
Date: 21 January 2017
Time: 11.30am to 12pm
Click here for more information.
Have an interesting event that's coming up that's suitable for children or everyone in the family? Email us at [email protected].