Happy To Be Red?
Children will learn about self-confidence and acceptance in this interactive story telling session. They will engage in cognitive and motor skills activities as they follow a crayon on his quest to turn red, and will be entertained by character puppets and props.
Venue: Dance Village, [email protected]
Date: 17 & 18 December 2016
Time: 2.30pm & 4pm
Click here for more information.
Sports Hub Community Play Day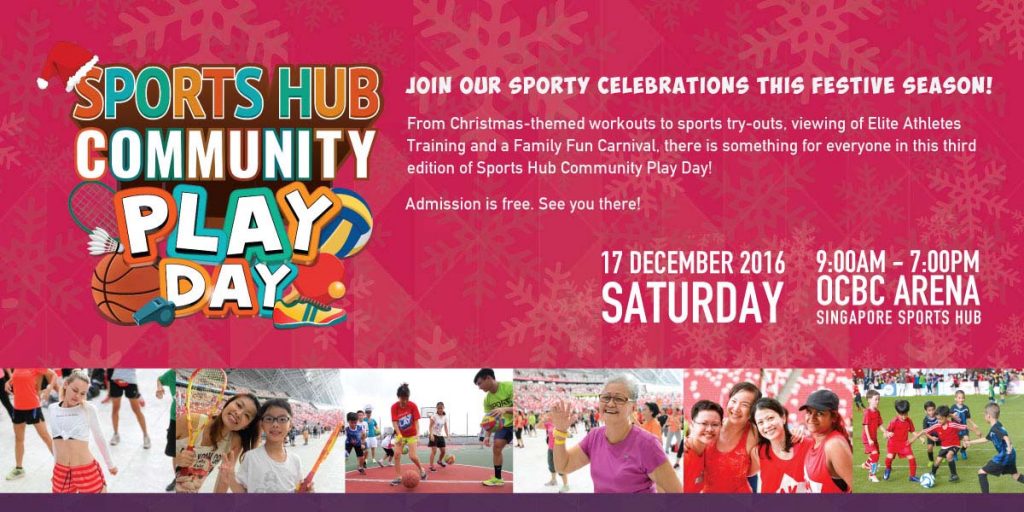 Try your hand at a new sport at the third edition of the Sports Hub Community Play Day where there will be more than 20 sporting stations featuring sports such as netball, speedminton, athletics and aikido. If you need a break from all the sporting action, head to family carnival in the arena park where you can take photos at the Christmas photo booth, get a special balloon sculpture or join one of the handicraft workshops. Team Singapore athletes and para-athletes will also be on hand to provide lessons and tips on their various sports.
Venue: OCBC Arena
Date: 17 December 2016
Time: 9am to 7pm
Click here for more information.
C'est Moi Turns 2! Celebrations
Local professional skincare and performance makeup for kids, C'est Moi is celebrating their 2nd anniversary with a bang with the finals of their It's Me! Contest talent competition. There will also be free makeovers and a dance session for children, as well as special promotions on C'est Moi products.
Venue: Metro Centrepoint, Level 5
Date: 17 December 2016
Time: 3pm for It's Me Contest
Click here for more information.
Make Your Own Mini Drive-in Cinema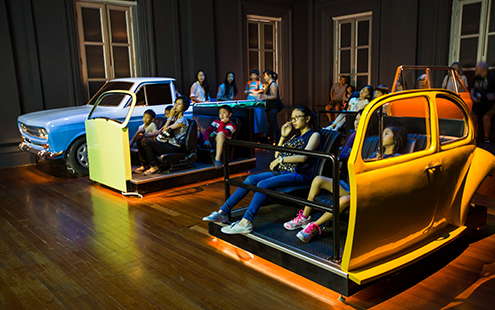 Parents and children join forces together to create their very own movie and cartoons, and get to watch it screened on a movie screen in a drive-in cinema in this fun workshop conducted by Amazing Art Shuttle.
Venue: National Museum, Activity Space, Level 3
Date: Now till 24 December 2016
Time: 2pm & 3.30pm (each workshop lasts an hour)
Click here for more information.
Open A Door To Israel
Learn more about the Israeli culture at the multi-sensory exhibition where you can peek into large LED screens hidden behind nine doors, as if taking a peek into their homes. There are also hands-on experiences such as spinning on a DJ console or play a game of matkot with a wooden racquet.
Venue: Hall C, Sands Expo and Convention Centre
Date: Till 23 December 2016
Time: 10am to 8pm
Click here for more information.