Looking for something to do with the little ones? Here are our top picks of family-friendly things to do and places to bring your little ones to in the week ahead.
Children's Street Trail 2017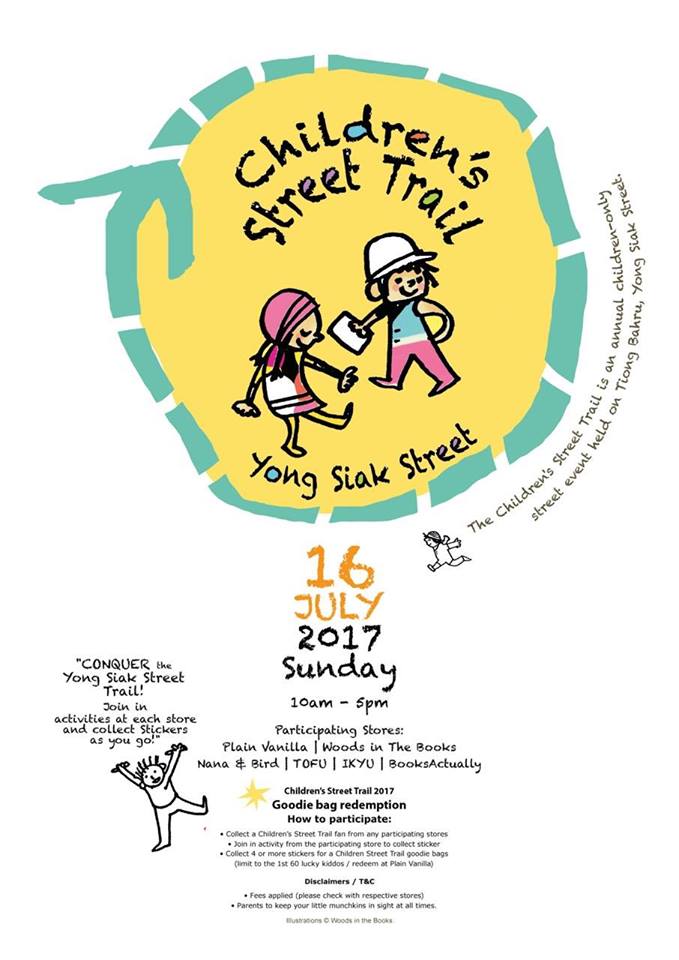 Hidden animals, treasures and tons of activities such as brownie baking, a DIY cookie decorating station and balloon party await the little ones at 2017's Children's Street Trail. Children will get a sticker for each activity completed and the first 60 to get four or more stickers can redeem a special goodie bag at Plain Vanilla. It's bound to be lots of fun for the littles.
Venue: Various stores along Yong Siak Street
Date: 16 July 2017
Time: 10am to 5pm
Click here for more information.
The Nursery Rhymes Project: Imagine Our Songs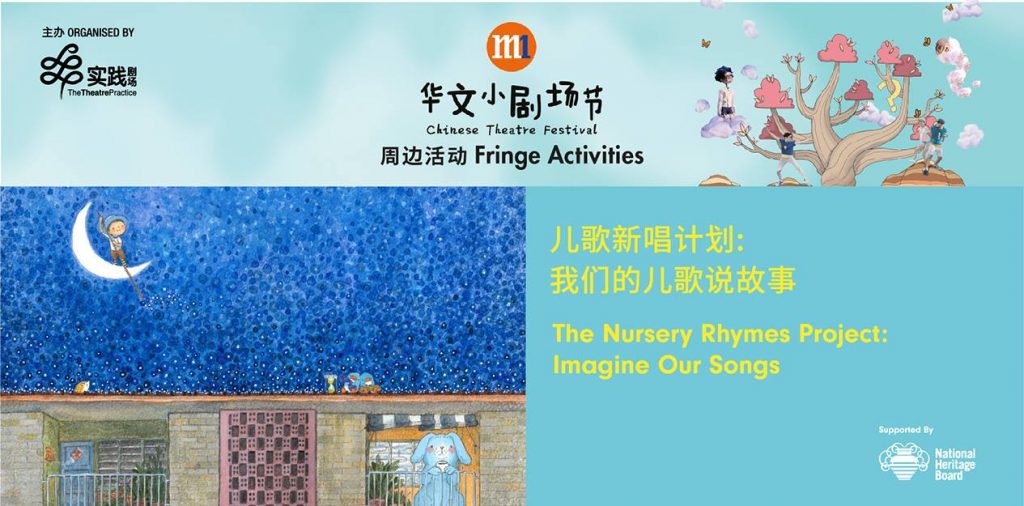 Familiar childhood songs in Mandarin such asThe Little White Boat and When We Were Together will be sung at this special performance that is part of this year's Chinese Theatre Festival and we think it's a great way of acquainting your children with Mandarin. Recommended for kids aged four and up.
Venue: Practice Space at The Theatre Practice
Date: 15 July 2017
Time: 10.30am to 11am & 11.30am to 12pm
Click here for more information.
Baby Space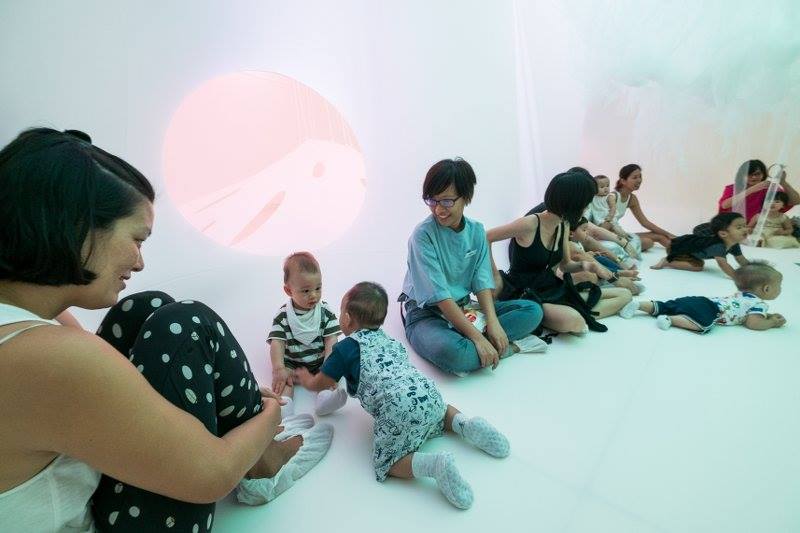 It's a multi-sensory that's created just for babies where they'll be immersed in music, poetry, visual art and dance, and encouraged to interact with dancers and the space that they are in. Held at the newly opened The Art Ground, it's a unique experience for little ones to have their senses awakened and stimulated. Recommended for babies 16 months and under who are not walking yet.
Venue: The Art Ground
Date: Fri to Sun, till 23 July
Time: 10.30am, 1pm, & 3pm
Click here for more information.
Nickelodeon Slime Cup SG 2017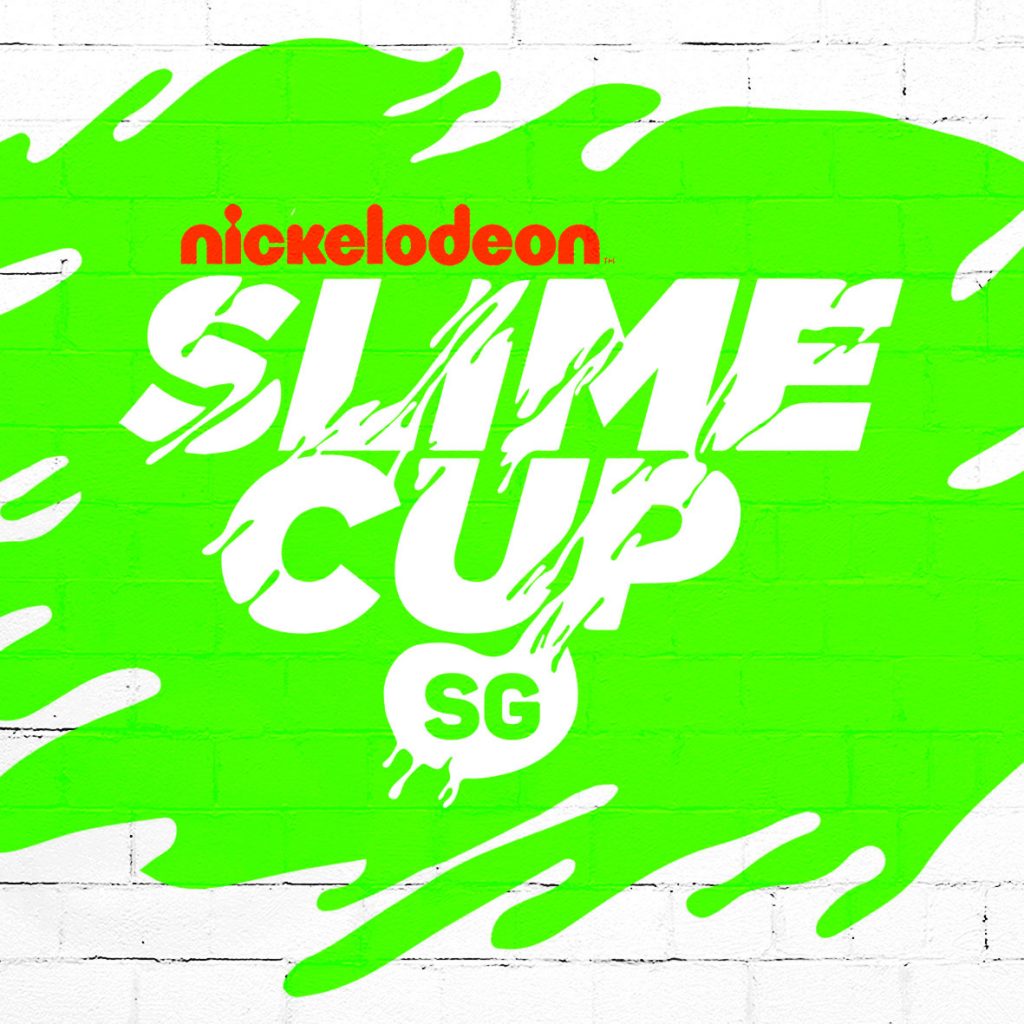 Love all things green and slimy and want the chance to meet your favourite Nickelodeon characters such as Spongebob Squarepants, Patrick Star, the Teenage Mutant Ninja Turtles and PAW Patrol pups? Don't miss Nickelodeon's Slime Cup SG, where plenty of games and activities such as the Slime Wash and the Secret Slime Shack await the whole family. Recommended for kids aged four and up.
Venue: City Square Mall
Date: 15 July (for Singtel subscribers only) and 16 July 2017.
Time: 11am to 7pm
Click here for more information.
Storytelling Session with Artist Nandita Mukand
Find out what inspired Singapore-based visual artist Nandita Mukand to create The Origin: The Tree and Me & The Unborn through storytelling and a hands-on activity. Recommended for kids aged five and up.
Venue: Singapore Art Museum Level 3 Gallery
Date: 15 July
Time: 6.30pm
Click here for more information.