Pregnant, breastfeeding or thinking of having a baby in this pandemic? You might be wondering just how safe it is with COVID-19 still looming over us and also if vaccination against the virus is a wise choice. As of 31 May, 2021, the Ministry of Health (MOH) recommends that both pregnant and breastfeeding women get the vaccine as the risks of COVID-19 infection outweigh the potential risks of vaccination. The guidelines also state that breastfeeding mums can continue to breastfeed immediately after receiving vaccination[1] meaning that there's no need to suspend breastfeeding for five to seven days. If you're pregnant, breastfeeding or planning to have a baby, here's all that you need to know about the COVID-19 vaccine.
Should I get the COVID-19 vaccine if I am currently pregnant?
Now that it's been said that the COVID-19 vaccine is safe for pregnant women, you might still want to discuss with your obstetrician before taking the leap. Key considerations you can discuss include how likely you are to be exposed to the virus, risks of COVID-19 to you and the potential risks to your fetus or infant as well as the latest known facts about the various virus strains and also the side effects of the vaccination.[2]
Which COVID-19 vaccines are safe to take when I'm pregnant?
The Pfizer-BioNTech and Moderna COVID-19 vaccines are safe for pregnant women. According to real-world clinical data on vaccination that has been rolled out to pregnant women globally in countries with extensive COVID-19 transmission, the two vaccines cause no harm to pregnant women and their babies. However, the Expert Committee on COVID-19 Vaccination (EC19V) recognises that the amount of data collected on this population segment is still much smaller compared to data on the general population[3] meaning you should still discuss with your obstetrician to make an informed decision.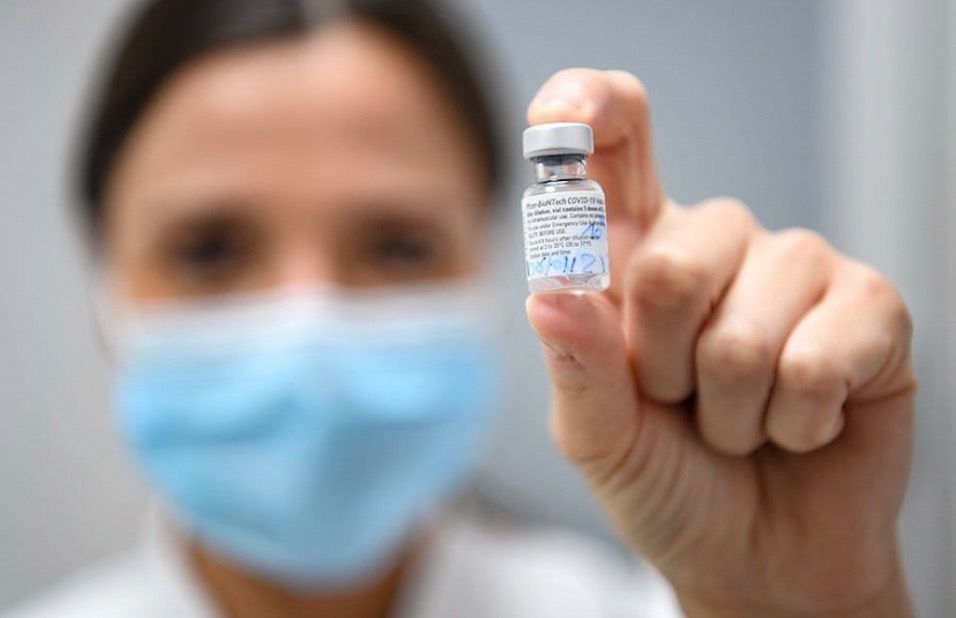 MOH announced that the Sinovac vaccine can be administered in Singapore by approved private healthcare providers under the Special Access Route (SAR) and is awaiting outstanding data to evaluate if it should be provided under the national vaccination programme. This vaccine uses an inactivated form of COVID-19 virus, where the viral particles are killed so that it cannot replicate. It is recommended by the World Health Organisation (WHO) for use in adults 18 years old and older as well as pregnant women. The Sinovac vaccine is an inactivated vaccine, so it is biologically and clinically unlikely to pose a risk to children being breastfed. It shares a safety profile that is similar to many other well-documented vaccines such as the Hepatitis B vaccine and is expected to be similarly effective for pregnant women.[4]
Can I get vaccinated if I am breastfeeding?
A large population, including breastfeeding women, are being vaccinated globally, with evidence showing that the COVID-19 vaccine is unlikely to cause harm. It has been shown that breastfeeding women produce high levels of specific anti-virus antibodies that can be detected in breast milk as early as five to seven days after vaccination. This means that breastfeeding mums who have been vaccinated not only protect themselves, but also provide passive immunisation to their newborns as they transfer these antibodies to their little bubs via breastfeeding.[5]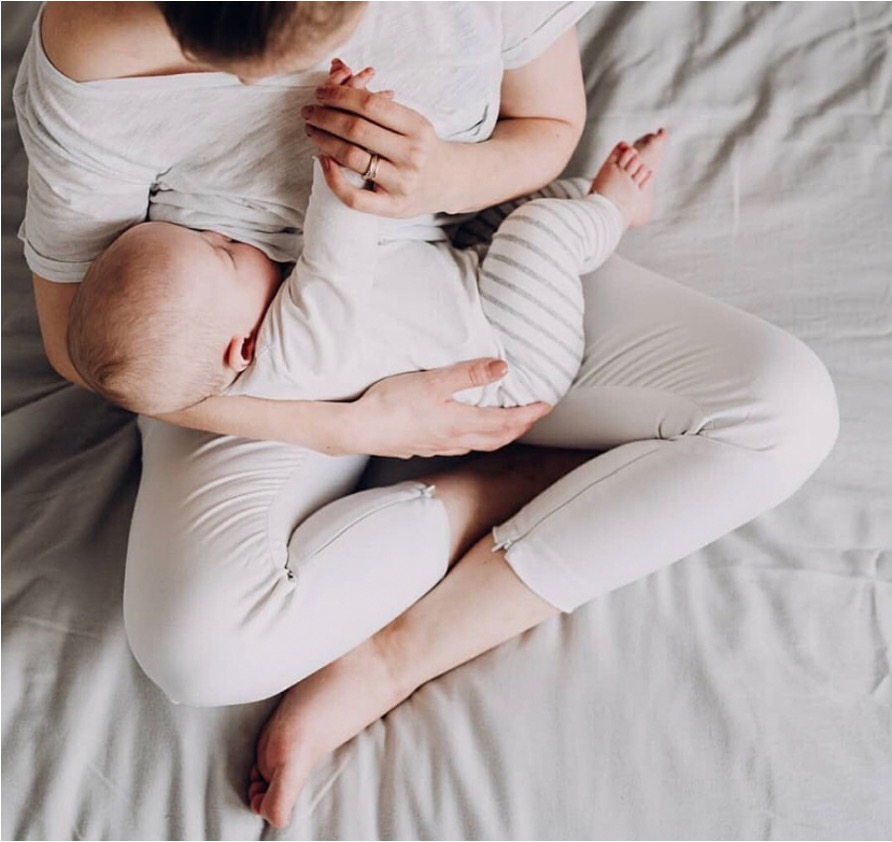 Should I defer from breastfeeding after vaccination?
There is no need to suspend breastfeeding after you receive the Pfizer-BioNTech or Moderna COVID-19 vaccine, according to MOH. However, should you decide to do so, you can still provide your little one with human milk with your previously stored expressed milk during the five to seven days post vaccination. Additionally, you can also contact the KK Human Milk Bank if you do not have excess breast milk post-vaccination and your child is less than one year old.
Is it safe to get vaccinated if I am trying to conceive?
Current situation indicates that it is uncertain when the pandemic will be over and there's really no real way of determining whether it's best to wait it out before planning to have a baby. What's more, fertility is time-sensitive and diminishes with age (especially after the age of 35). There is no evidence to suggest that COVID-19 vaccines can affect fertility so you can therefore get vaccinated against COVID-19 whilst trying to conceive and there's no need to avoid pregnancy during or after COVID-19 vaccination.[6]
How do I stay safe against the latest COVID-19 variants?
A mutation of a virus is considered a "variant" of the original virus and are classified into three categories –  Variant of Interest (VOI), Variant of Concern (VOC) and Variant of High Consequences (VOHC).[7] The Ministry of Health (MOH) says that the Pfizer-BioNTech and Moderna vaccines continue to offer good protection against the various COVID-19 variants and will continue to monitor the evolving situation and global studies of vaccine efficacy against various COVID-19 variants. Stopping the spread of the virus still remains key and the recommended ways to stay safe are frequent hand washing, wearing a well-filtered mask (at least 95% bacterial filtration efficiency), physical distancing, avoiding crowded locations, consulting a doctor is you feel unwell, and get vaccinated.[8]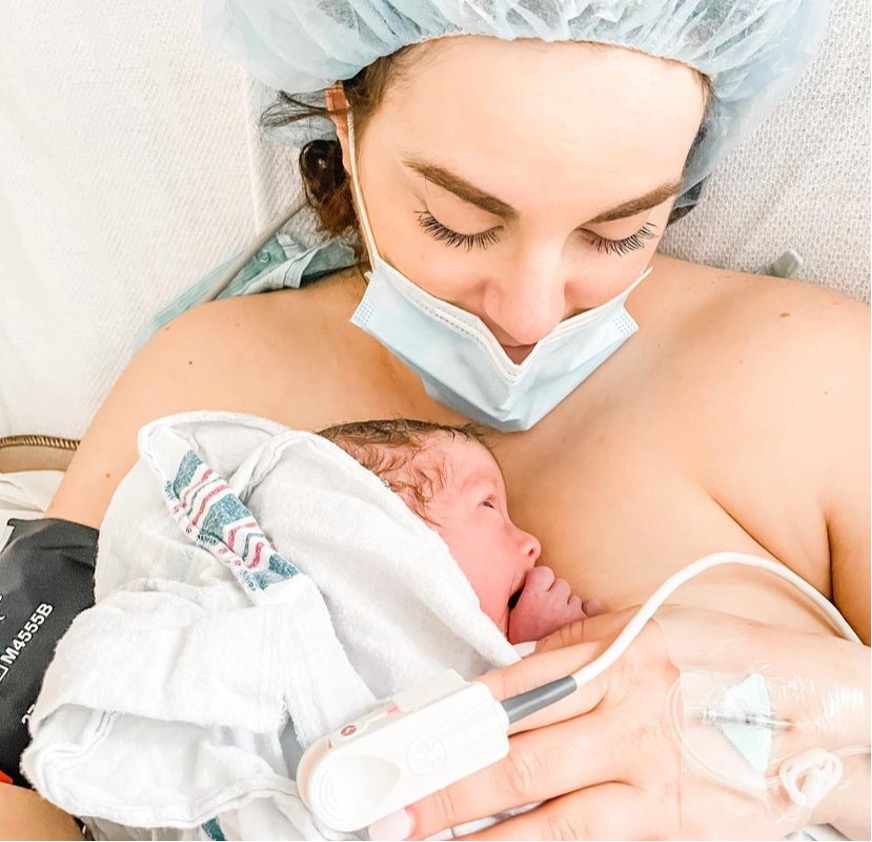 Even with the above literature and go-ahead by MOH for pregnant and breastfeeding mums to get the Pfizer-BioNTech and Moderna COVID-19 vaccines, you might still be on the fence. Associate Professor Tan Lay Kok from KK Women's and Children's Hospital (KKH) told Today that if a pregnant woman is infected, there is strong evidence that she is put at a higher risk of developing serious and critical complications. Other medical professionals have also stated that being vaccinated while pregnant is beneficial as it reduces the risk of severe diseases, pregnancy complications, and anti-bodies can be passed down to your unborn child.[9] Whatever the case, discuss with your obstetrician and ask as many questions as you need to allay all concerns and make an informed decision.