Valentine's Day is tomorrow and if you have a hot date planned with the husband, here are two sexy eye-focused looks, created by makeup artist extraordinaire Ginger Lynette Leong (and modelled by mum-of-one Cindy Tan) that are guaranteed to heat things at the dining table up!
Look 1: Sultry, Smokey Eyes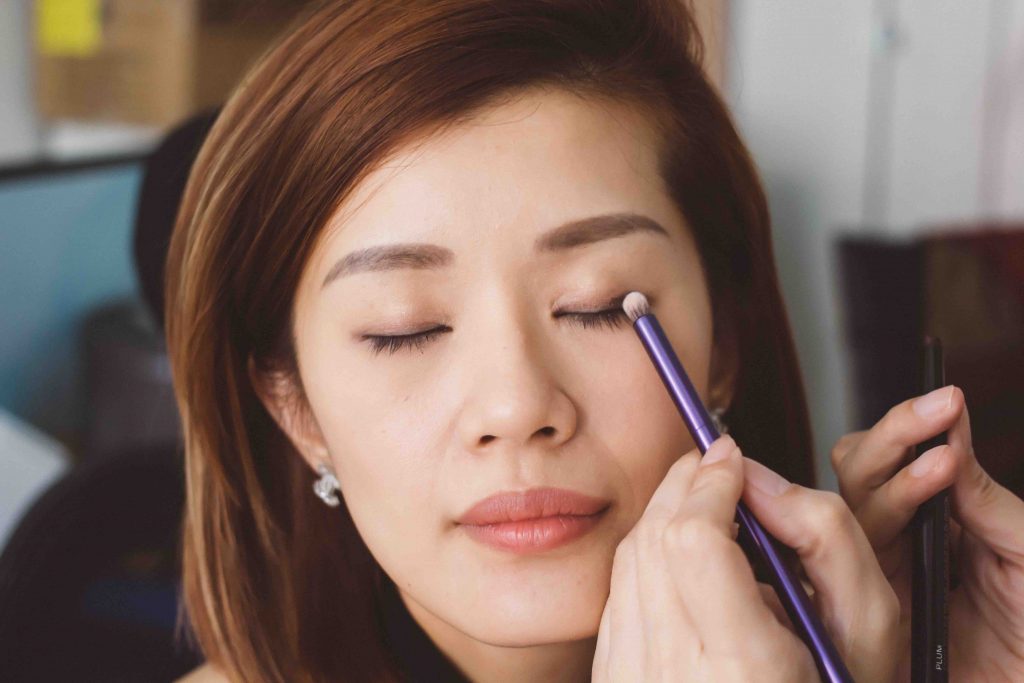 Step 1: Put on an eye makeup base as it helps to set the eyeshadow and prevents it from smudging.
Step 2: Apply a natural coloured eyeshadow like cream or beige with a bit of sheen.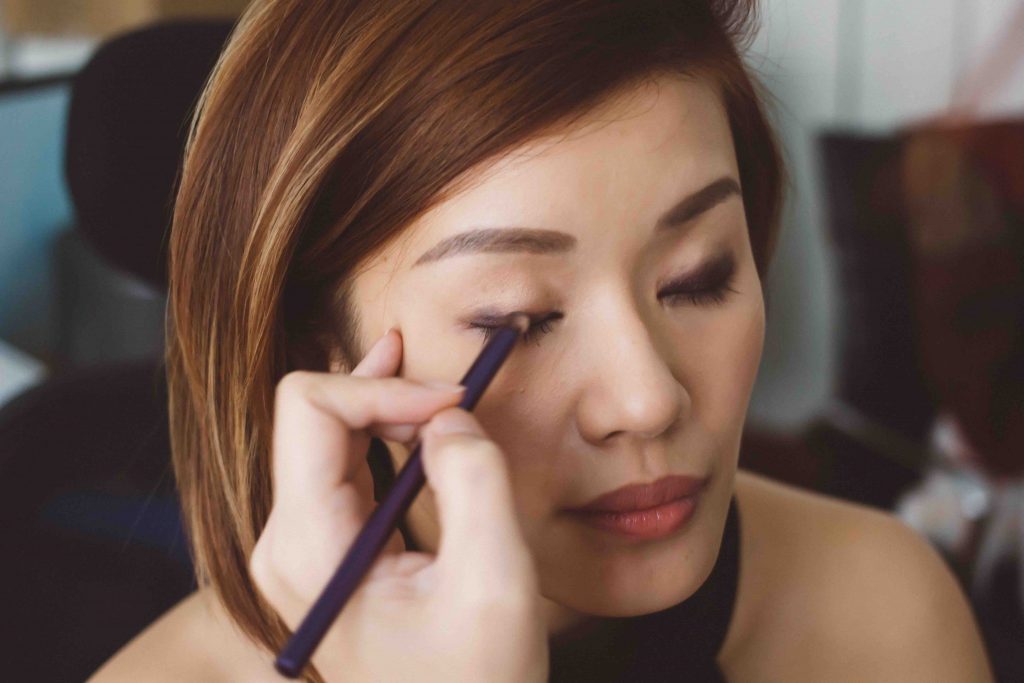 Step 3: Apply a deep plum cream eyeshadow. I like to use an eyeshadow stick, but instead of applying the eyeshadow using the stick itself, I prefer to put a bit on a pencil brunch to on the eyes as it helps create layers. As a general rule, I try not to use black as a base because it's harsh and difficult to remove. Other good options include deep greens and navy as they help to create a smoky eye with a tinge of colour.
Step 4: Always apply eyeshadow by starting in the outer corner and then going back to the inner corner as this creates a look that isn't so harsh. Slowly blend upwards and outwards.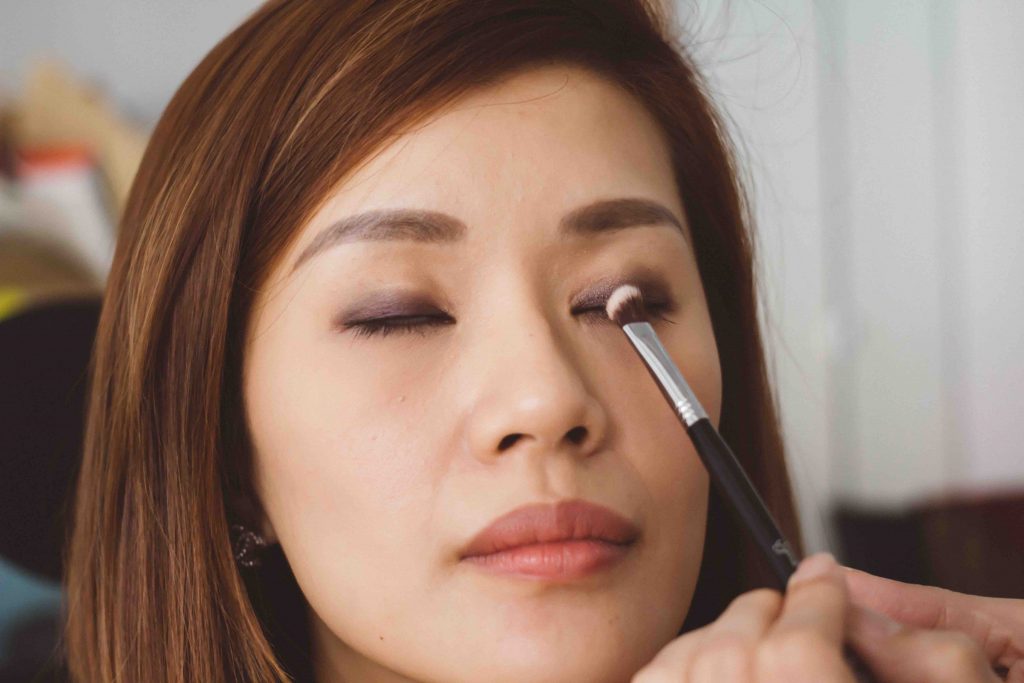 Step 5: Choose a complementary powder eyeshadow shade to blend into the cream eyeshadow. Here I chose a burgundy to go with the cream plum eyeshadow. If you've gone with green, go with a colour like blue. Using a cream eyeshadow stick before layering on with a powder eyeshadow helps the powder to stay on longer. Remember to blend, blend, blend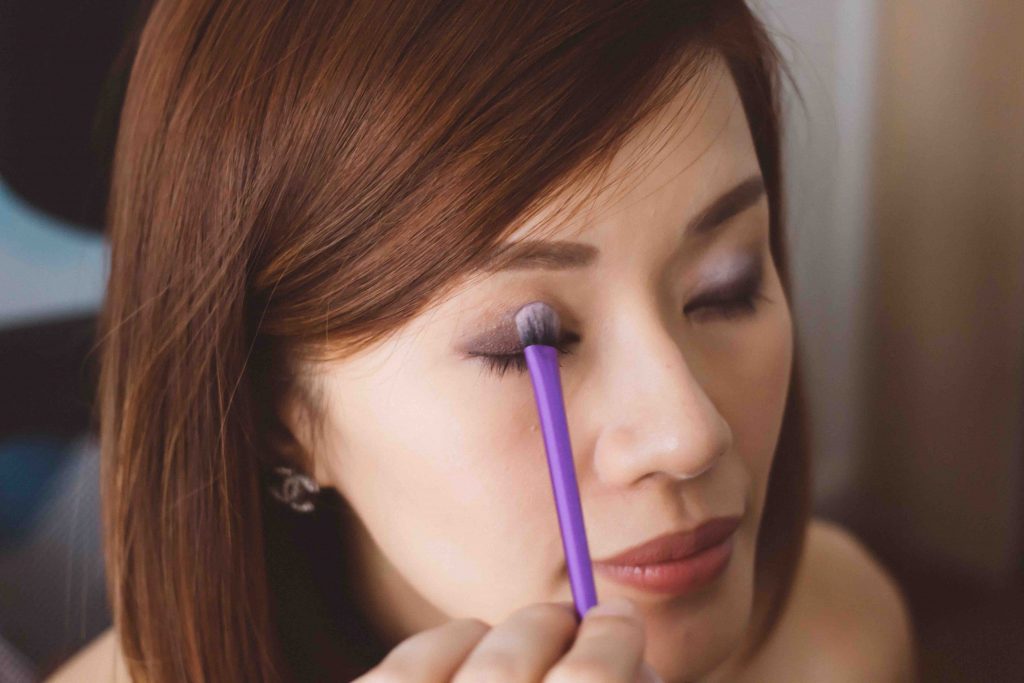 Step 6: Use a light colour such as lavender (as I have) just at the centre of the pupils to brighten up the eyes. This is a very good trick, especially if you have droopy eyes so the eyelids don't look so hooded.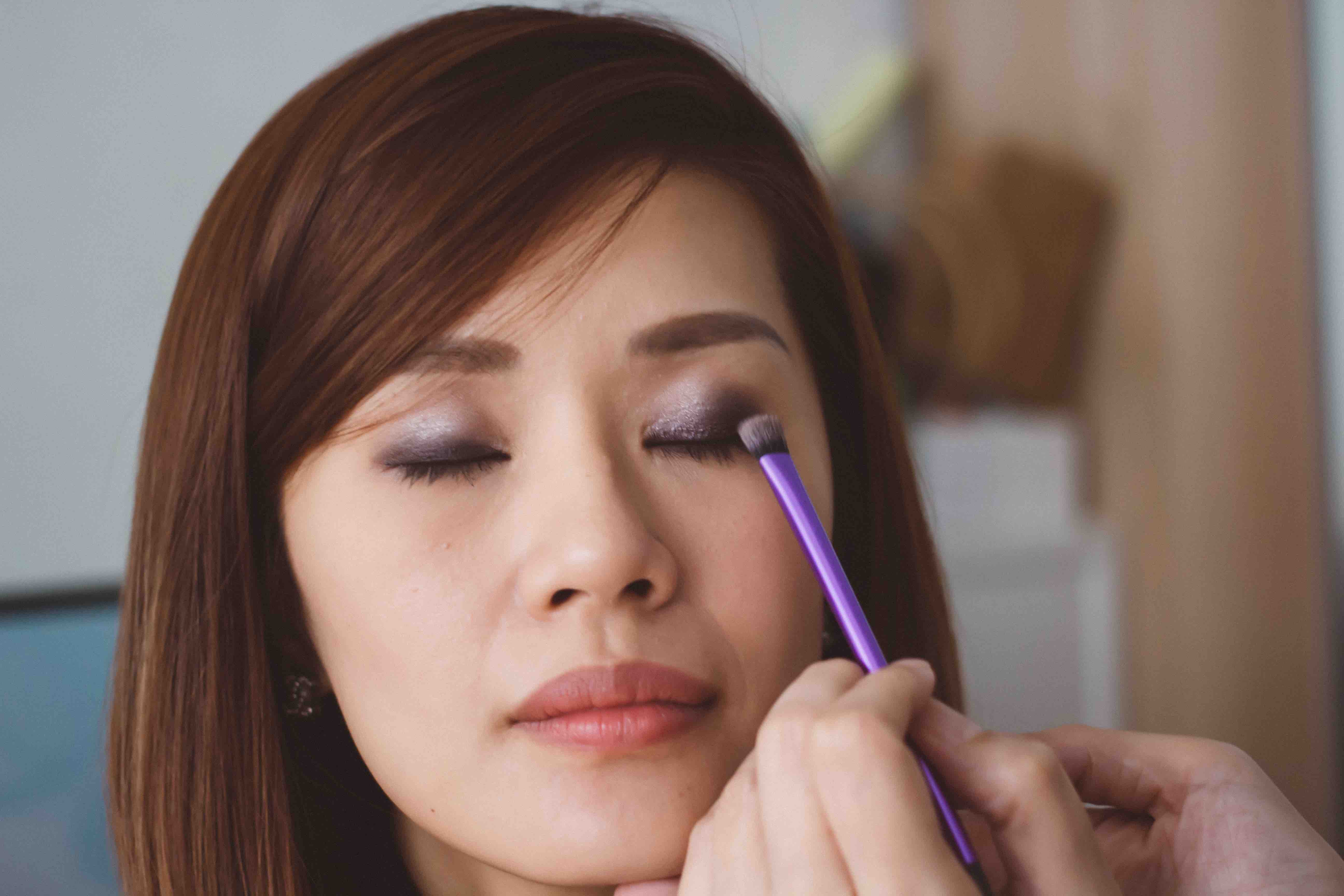 Step 7: Take a black cream eyeshadow stick. Using a brush, apply the eyeshadow along the eyelid to give it more definition.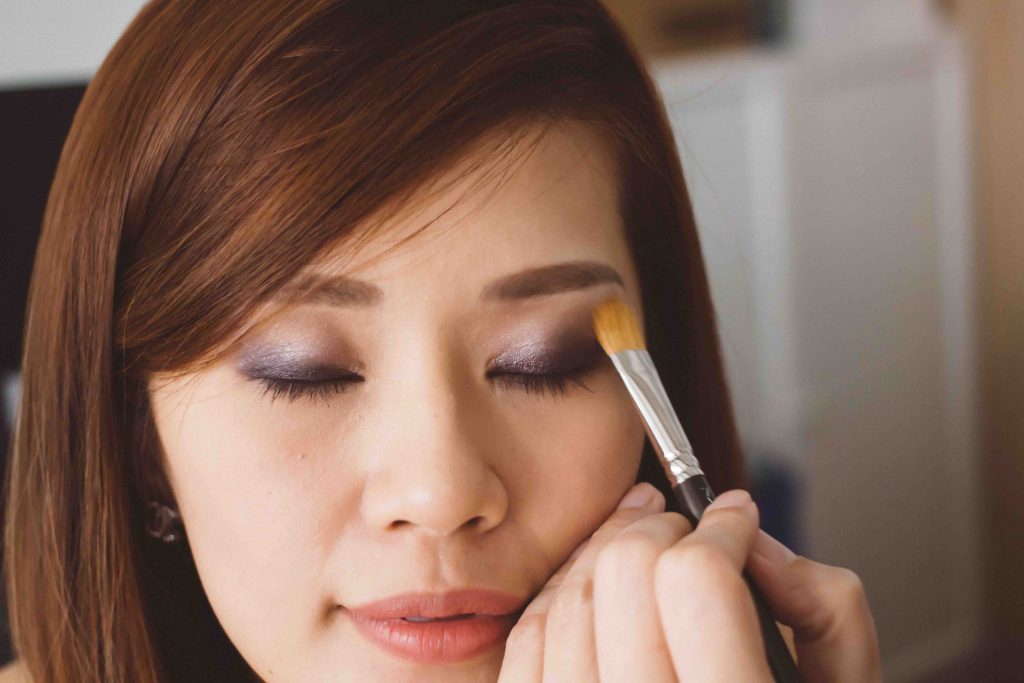 Step 8: Mix a burgundy powder eyeshadow with black power eyeshadow and apply the colour on top of the black cream eyeshadow that you just put on.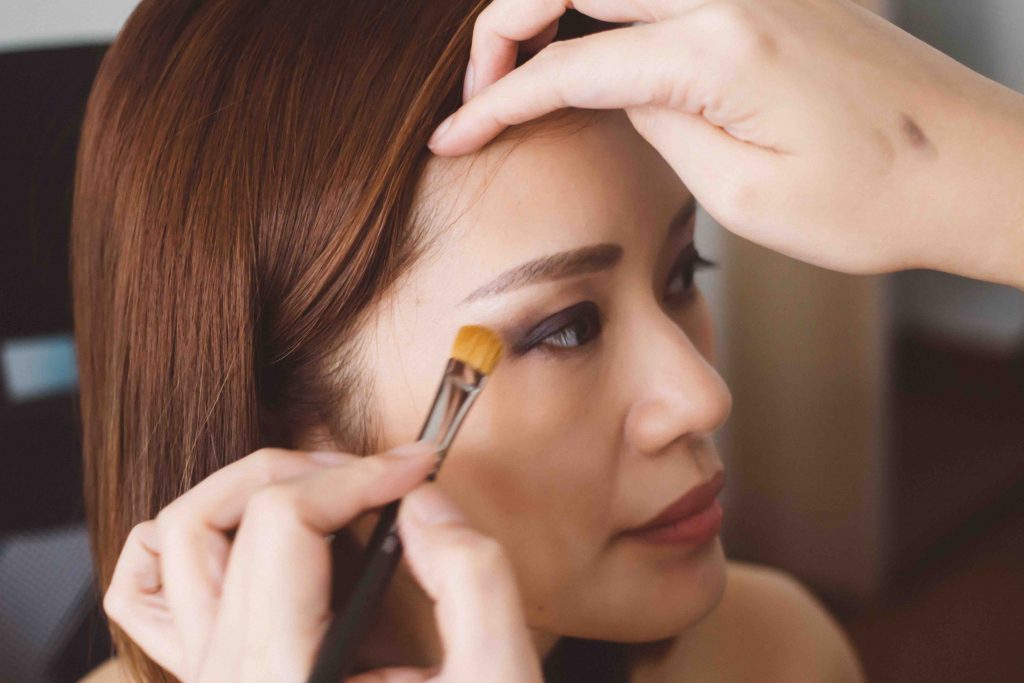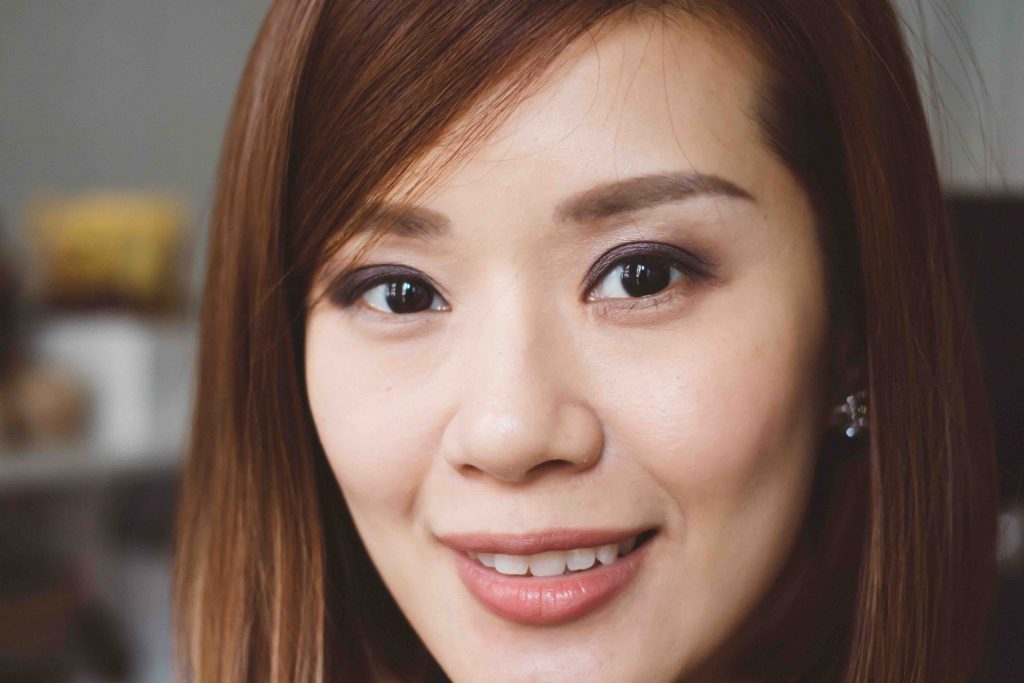 Step 9: Apply a beige or white eyeshadow, just at the corner of the brow bone. You can stop here if you like.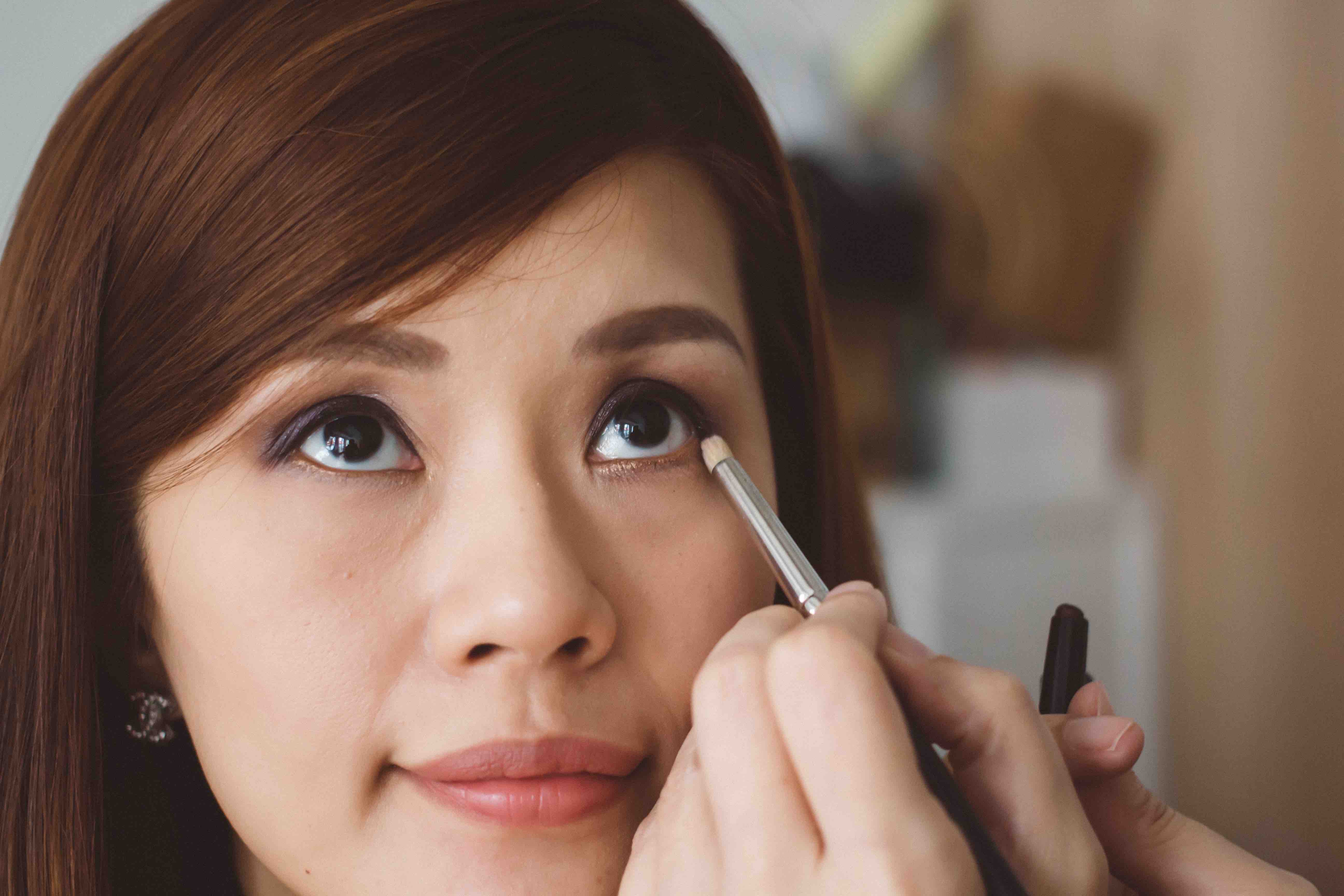 Step 10: Using a cream or gold eyeshadow stick, line the inner eye bottom eye rim. Take a thin pencil brush and add in a bit of plum coloured cream eyeshadow just at the outer corner of the eyes.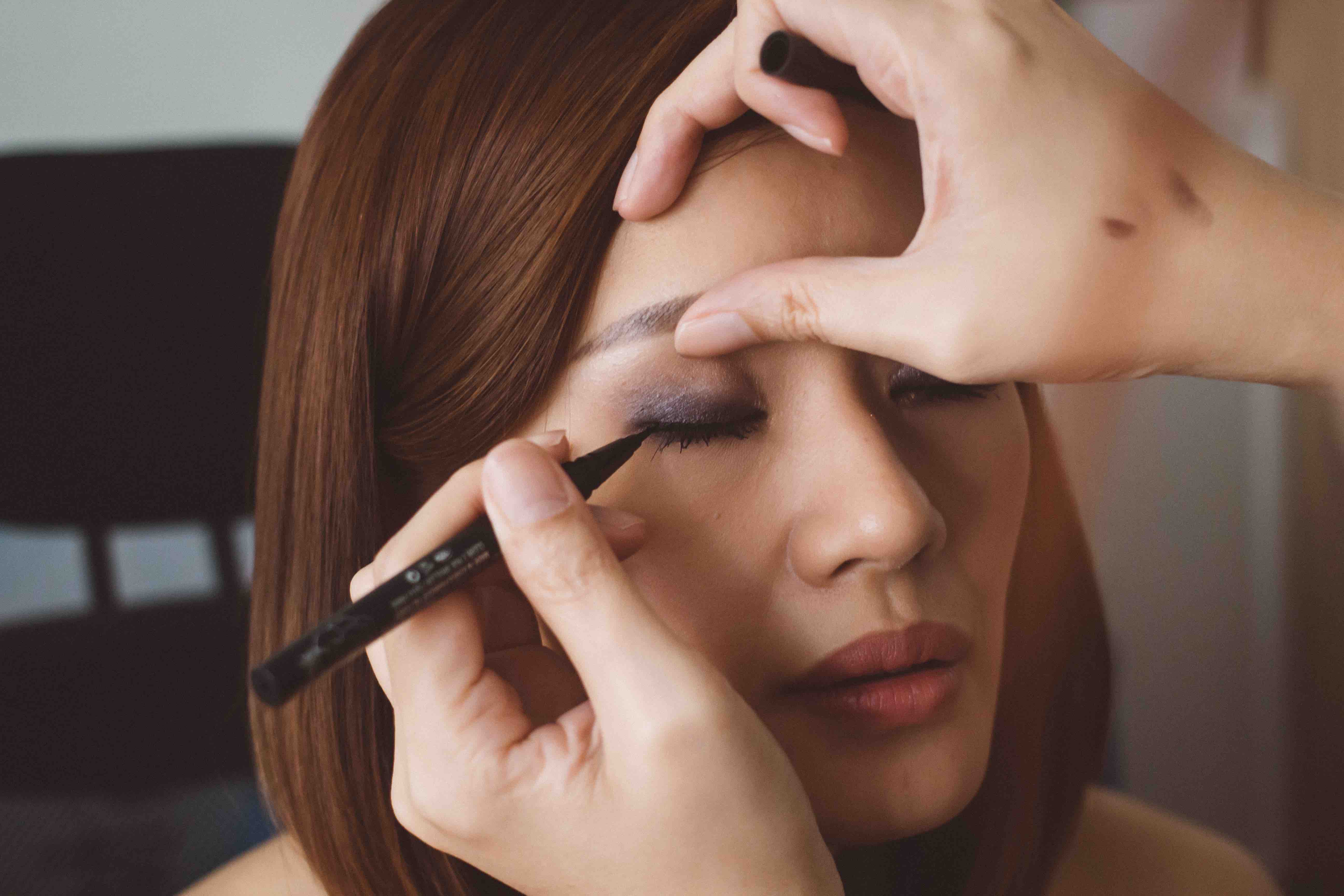 Optional step 11: If you wish to add eyeliner at this point, you may do so to create a stronger, more defined look. Line your waterline if you're comfortable doing so.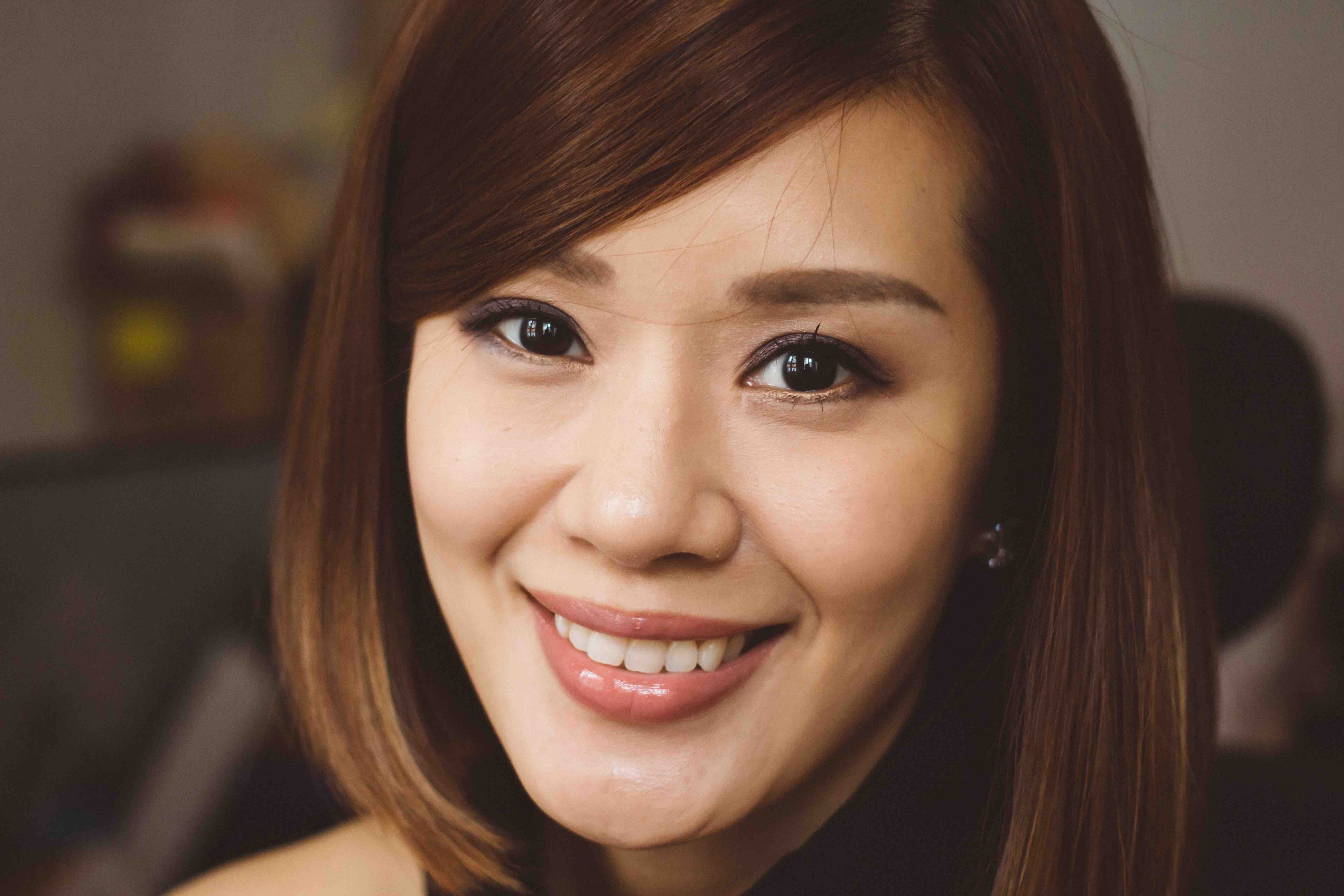 Step 12: Curl your lashes and apply mascara and you're good to go! Another tip: when you're applying mascara, keep your first application light. Apply mascara to your eyelashes on one side, do the other eye, and then when the mascara is dry, apply another layer. If you keep applying when the mascara is still wet, it makes the mascara clumpy.
Look 2: Sexy Cat Eyes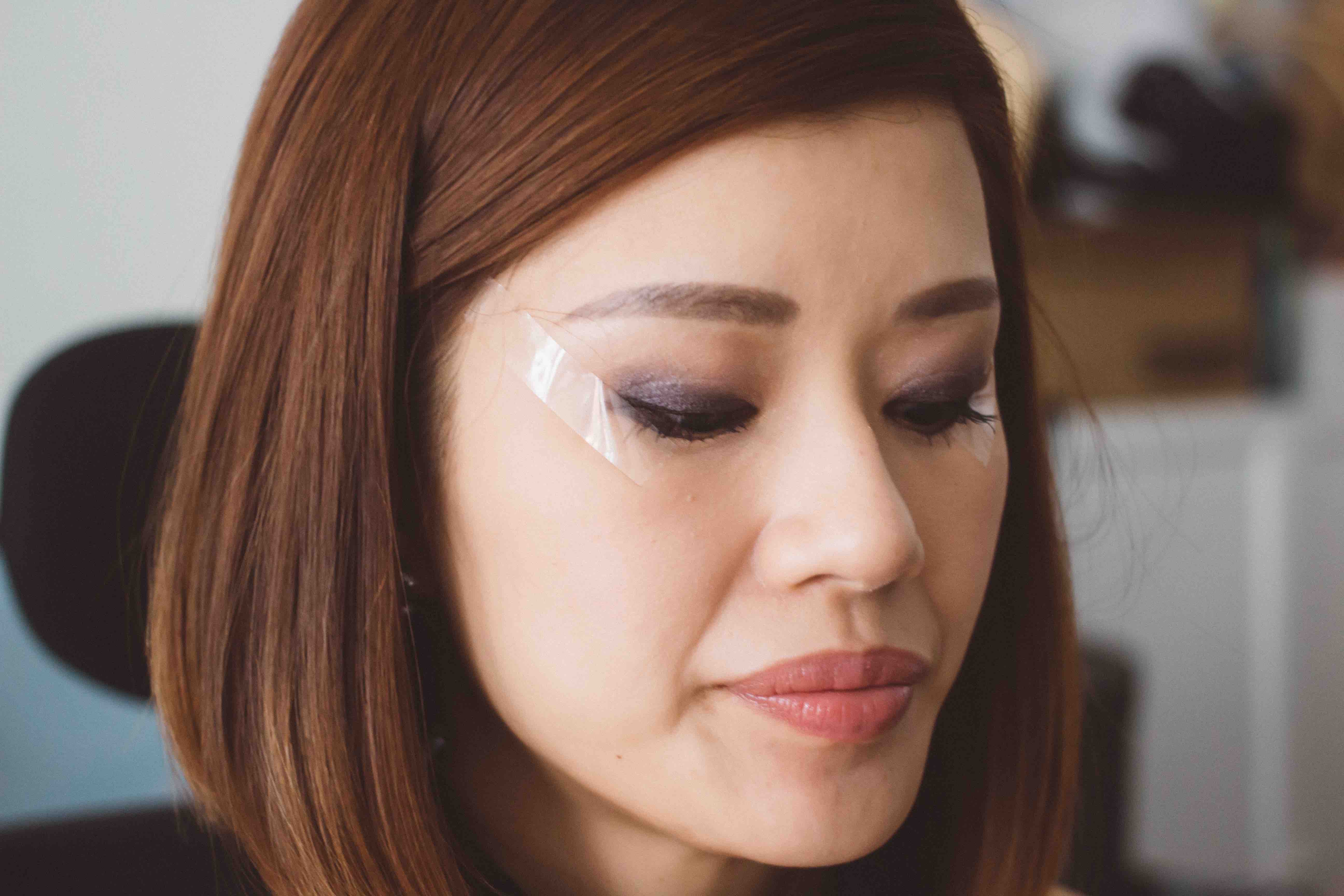 Step 1: Follow steps 1 to 9 from the look above. Take two pieces of scotch tape and stick them on your face like the picture above.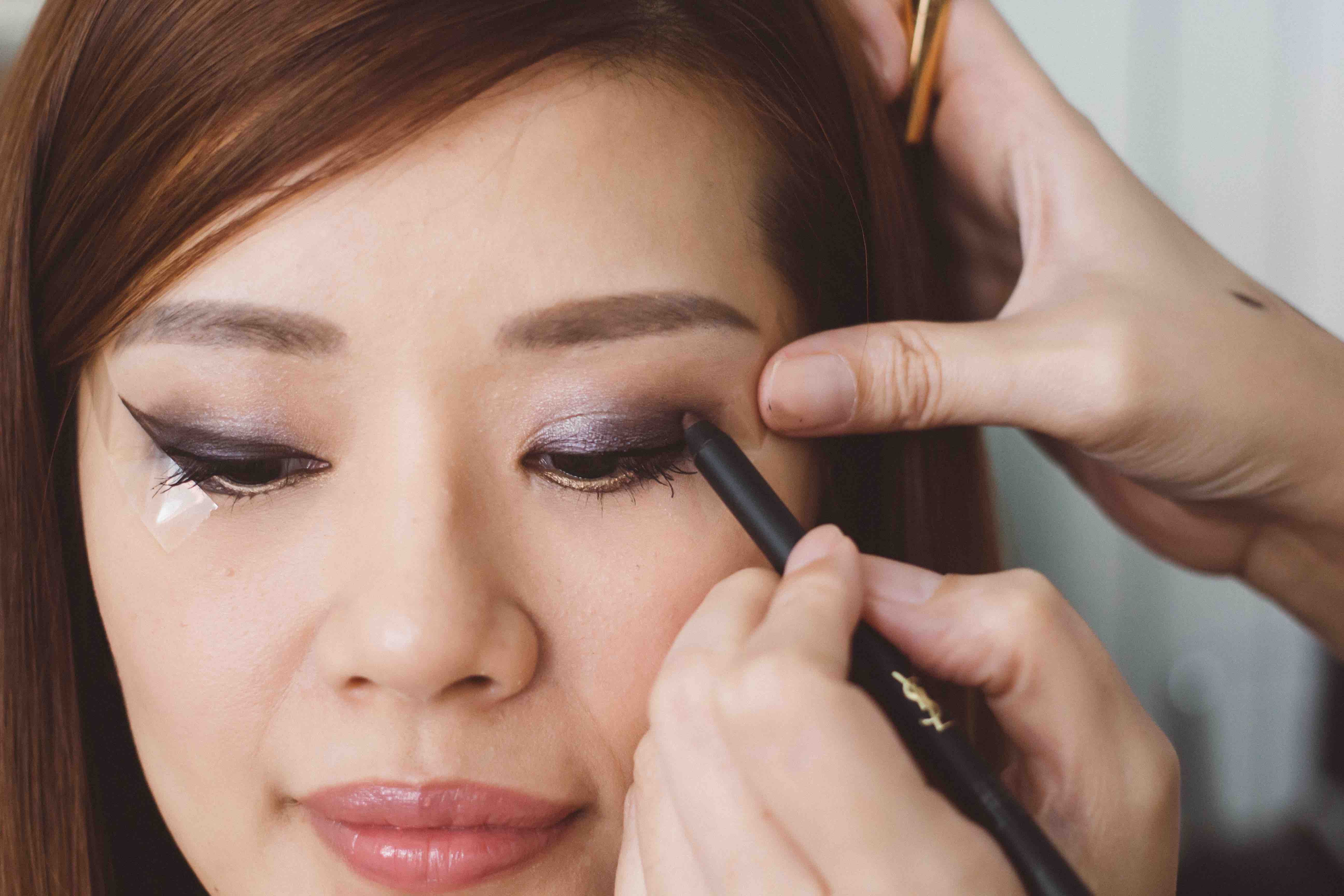 Step 2: Using the scotch tape as a guide, use a dark brown eyeliner pencil to line the eyes.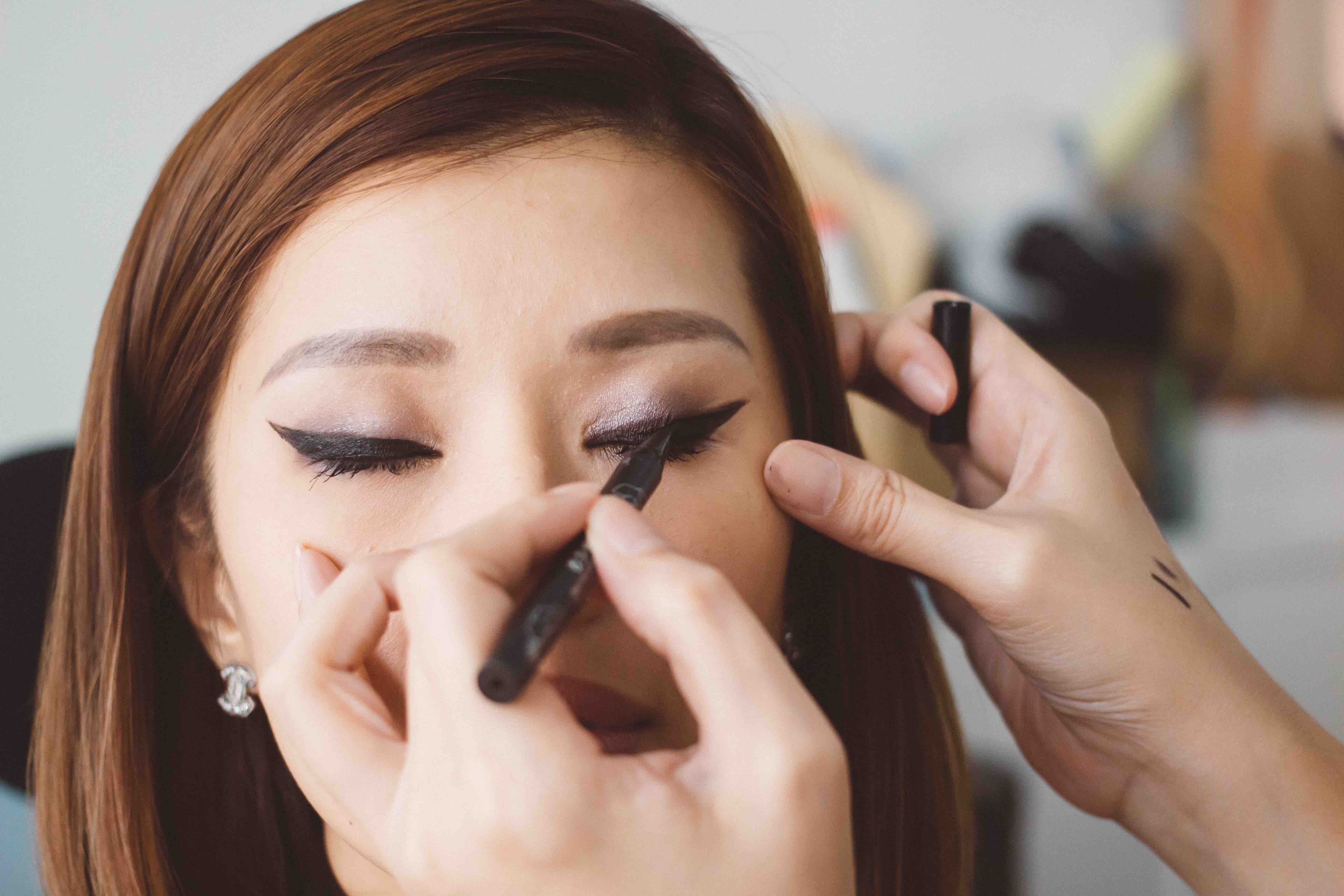 Step 3: Use a black liquid liner to go over the brown eyeliner.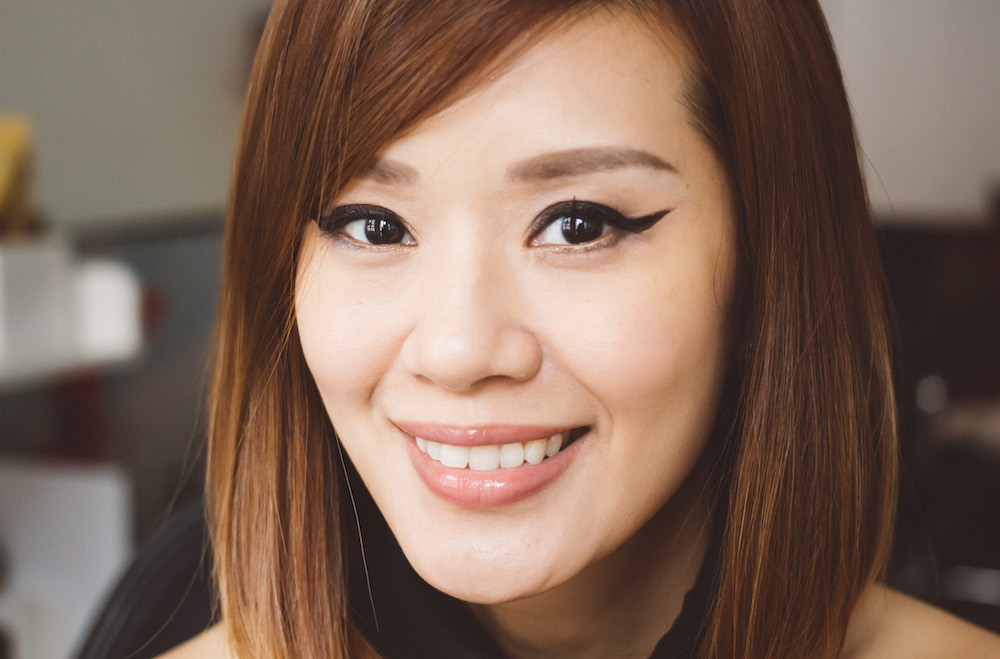 Step 4: Curl eyelashes and apply mascara and you're good to go!