Our daughter has visited Singapore three times. Our son never. But in August 2021, in the middle of the Covid pandemic, we moved our family to Singapore.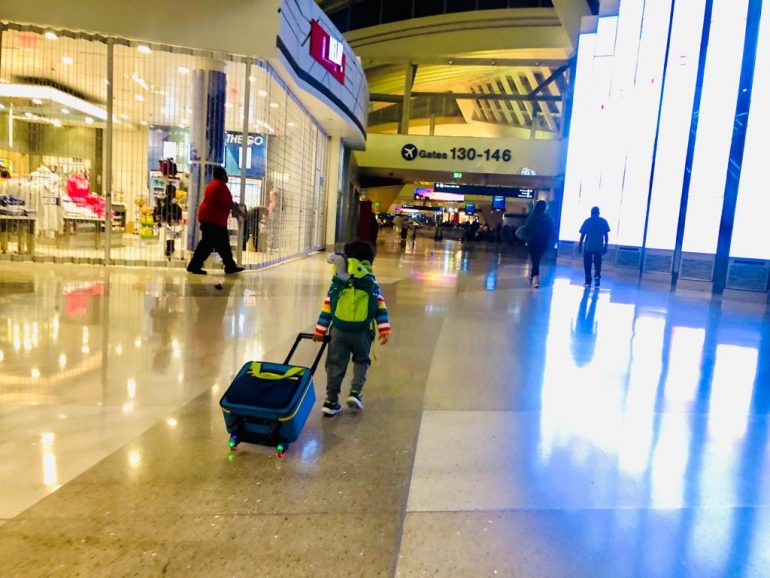 On an everyday basis, we work with our children on getting through transitions. Getting up, preparing for school, arriving home, preparing for extra classes, it's time to take a bath, come eat dinner, now go to bed.
Everyday transitions are hard enough to cope with. Well, moving a family across the world is even harder, and we haven't done it perfectly by any means. Along the way, we learned from other expats who went before us, listened to our children's hearts, and learned through trial and error. Here are some things we learned from our move across the globe.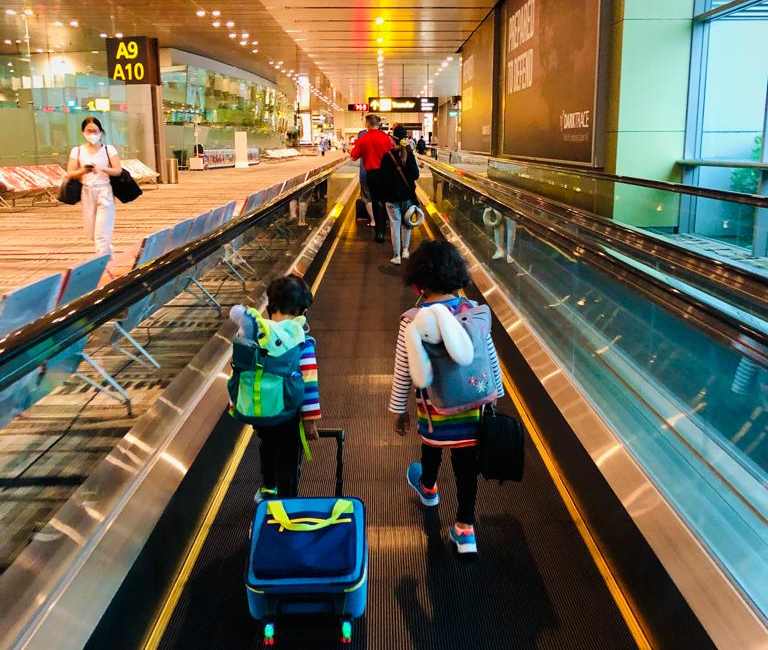 If you think the move is going to go exactly as you envisioned it, every piece of furniture, every moving part, take a deep breath and realize that with so many things to manage, your family's hearts come first.
It's hard to move a family. Everything feels like a memento to hold on to. But by the time you've called five companies to talk about moving quotes and you've gotten over the numbers, the paperwork, the insurance costs and realization that you have to pack up your house or run away, you'll be putting things out on the sidewalk with a "FREE" sign.
The fact is, moving a family sounds like all it takes is some airplane tickets and some movers. It's easier for those without children, but add little ones to the mix and you find yourself having to explain why toys need to go into boxes that then disappear one day, having to inform their schools in time so you get that much needed deposit back, and realizing that you need to have been a nice enough human that other parents are willing to do the extra work for their kids to video chat with yours. It is now that karma comes around, when friends offer to watch your kids while you figure out what just doesn't fit in the shipping pod.
Right at the beginning, know that there will be hiccups to physical things, and tend to the hearts of your family and community instead, like how to laugh when your child says: "Mommy! The robbers came again! The couch is missing!"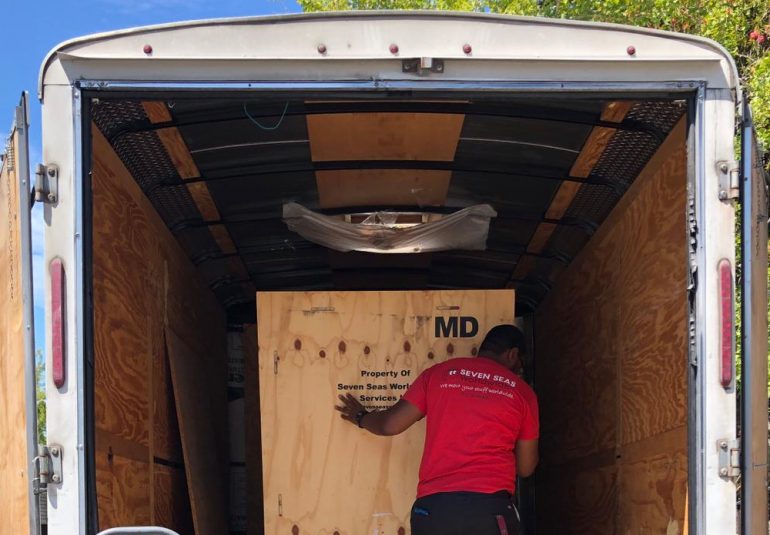 Love Your Community One Last Time
For some of us, we're moving in hope that the next community we join will be a better one. Better for us in terms of job prospects, better for us as a mixed-race family, better for our children to grow up in.
It's easy for adults to forget that this is all our kids have known. And for our children who have never lived in another city or even home, our community, their friends at school, is really all they've known.
The key to reducing stress in a cross country move, I've found, is releasing things into your community.
Small items like kitchenware and books, I offered to strangers on Facebook. But when it came to large ticket items like our favorite Dyson vacuum cleaner and our air purifiers that we bought to cope with fire season in California, we offered them on to our children's school who were glad to receive them.
In the process, I allowed myself to feel the happiness that comes with knowing that you helped them continue caring for my children's best friends.
In return, our family has continued to maintain relationships with the school community in the US and the sight of our children lying on their beds in the morning while video chatting with friends who are about to go to bed is like a big, cuddly hug.
Do Things Early, Do Them Slow
Moving was not a two month process for us. As my husband and I both worked full time and beyond, me at Facebook and him with the bicycle business that he needed to transition out of managing, we barely had time for ourselves after the children, much less to pack our home into boxes to be shipped.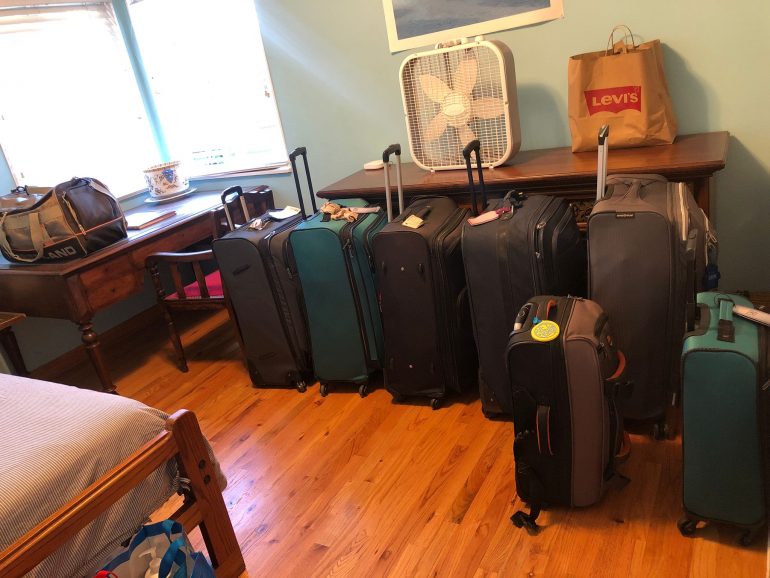 Here is a list of some of the things we did:
Talked to kids school about withdrawal

Talked to company about leaving position

Talk to residential rental about moving out

Talked to shipping companies to get quotes and select one

Talked to immigration experts about what we need to do to enter and stay in Singapore as a family

Learn and manage paperwork and procedures for family relocation during Covid pandemic

Talk to schools in Singapore for children

Talk to storage companies in Singapore for when your belongings arrive

Submit paperwork for all above steps

Manage relationships with key contact persons for all steps above and follow through till 90 days after arrival in Singapore, which is when your shipment usually arrives unless you pay much more or much less than average

Acquire boxes

Pack your current life into boxes

Start figuring out where you will live in destination country and how not to find yourself temporarily homeless
The above list does not include the extensive list of actions we had to do for our small bicycle business in Berkeley.
We kept a checklist, it did not work well. What worked was letting go of having control, acknowledging that we were all trying our best, remembering to be kind to one another and loving each other through the process.
We brought the kids favorite stuffies on the 14 hours direct flight from Los Angeles to Singapore, packed for us to survive in our 14-day stay home notice at an allocated hotel, and then enough to wear while living with family and searching for our new home.
We just have to stay focused on moving through this transition with our family's hearts whole.