Pregnancy is a breeze for the majority of us. Most go through almost 40 weeks of requisite monthly checks on general mummy and baby wellbeing without a hitch. Then there are those like yours truly, who just don't have it that easy and are given strict orders to rest in bed for a good period of time.
Sporadic, often heavy, bleeding throughout the pregnancy since the first trimester means I've had to take it easy at work and at home. It doesn't help that at 40 years of age, with an existing good-size fibroid and conceiving five months after giving birth to child number three via caesarean means I am at a higher risk than other pregnant mothers. An early contraction scare and hospitalisation on my 28th week of gestation effectively killed all hopes for the de rigueur resort weekend getaway with the husband before baby's arrival, which was a norm for us with the other kids. Throughout the pregnancy, I was given more than three months of medical leave and strict rest in bed orders by the doctor.
So, what is a hyperactive, go-getting, modern working mummy like me going to do with so many months of being under house arrest? I quickly learnt that the World Wide Web and the phone are indispensable tools to getting around boredom, domestic and work quandaries.  Here is my list of indispensable house call services that I could not live without while I was mostly bedridden at home.
Nail Services
Professional, fastidious, with a firm massaging hand, Sandy, of Dream Nail & Beauty at Shaw Towers, has been my go-to manicurist for the last five years and has never once disappointed with shoddy jobs or less than stellar nail art. Contact:  Sandy, 6329 0792
Hot picks by other mummies:
www.ilovenails.com.sg, contact: Denise, 6468 8687
Jovelle, a favourite with our Chief Marketing Mummy, Gidania Wong. Contact: 9736 3242
Home Masseur
Whether it's for a full prenatal massage, a relaxing, gentle hand and feet or head rub, nothing eases immediate pregnancy-induced aches and pains like a good kneading session.
My favourite is www.soleservice.com.sg – Contact: Irna at 9635 6271 or 6221 7002.  She always does her best to accommodate your timing and no matter how last minute a request, she will never turn you down till she has exhausted all available options. My prenatal therapist, Alexia, is a gem.
Hot picks by other mummies:
UK-trained physiotherapist by training, Zarinah's name came up a few times among my mummy pals. She does prenatal, postnatal and is also a lactation consultant who helps mummies with their breastfeeding woes. Contact:  Zarinah, 9800 3216
Hair Stylist
For those who want a little glamour treatment at home by one of the top creative hair salons in Singapore — the same people behind a bevy of Mediacorp stars and regulars in local fashion magazines, I put my buck behind Hairloom (www.hairloom.sg) Michael, Terence or Peter are my usual stylists. Contact: 62952088

Hot picks by other mummies:
Stephanie Lim of http://stephythemobilehairdresser.tumblr.com/. She has been providing affordable, friendly hairdressing services to both adults and kids since 2011. She also does full makeovers with hair, nails and makeup at a friendly $180 per session.  Contact: 9689 0045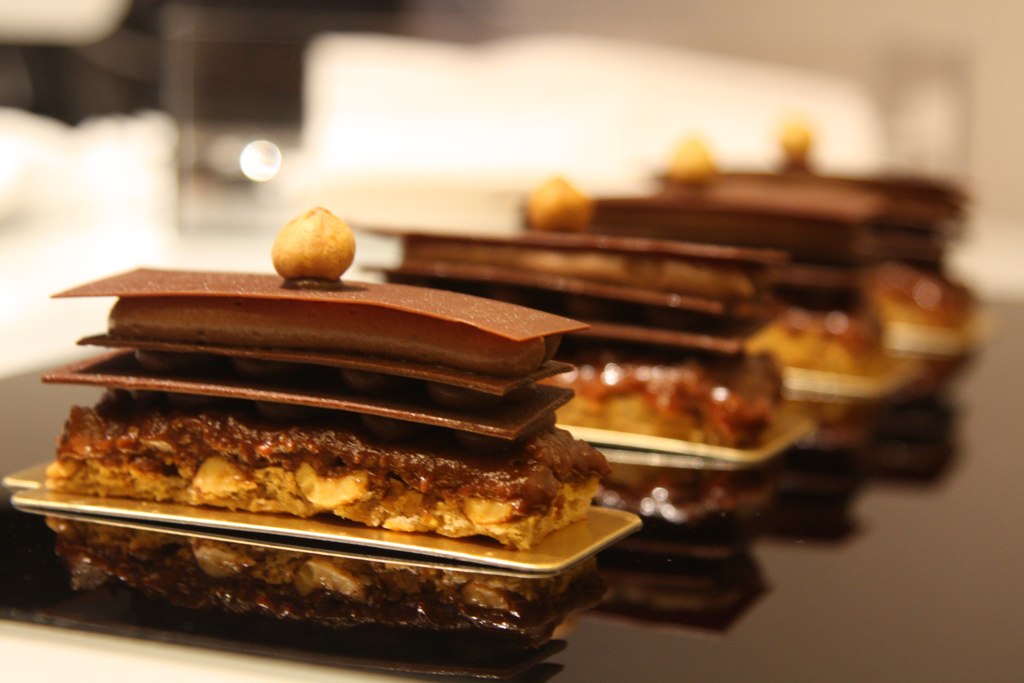 Bakes and Cakes
When you are holed up at home, with some serious cravings for some customised cakes and bakes, who do you call?
I call multi-juggling mama of two beautiful bambinas, May Wan of Seraphina Cakes.  Contact her at [email protected], https://www.facebook.com/seraphinacakes/ and check out her masterpieces at #seraphinacakes on Instagram. I have been going to May to satiate those sweet cravings for six years and she's still my favourite after all this time.
Another May that's been quietly, but steadily gaining legions of fans with her beautiful and delicious cakes and bake is May Yap.  Her Ambrosie — combination of chocolate, pistachio and thin raspberry lay — is out of this world! Contact her at 9728 8248 for a non-obligation discussion on your sweet needs.
Grocery and Fresh Food Delivery Services
Nothing makes my day than to have a quick, reliable grocery service that is responsive, quick and can bring that can of baby formula for me within the hour or the freshest grouper in Singapore within the day.  While there has been a proliferation of online grocery and fresh produce services these two years, these are still my favourites.
www.honestbee.com and www.redmart.com for general household grocery.
www.thefishwives.com for the finest meats and seafood from Australia and New Zealand www.ahhuakelong, for locally farmed shellfish, fish and sea cucumber.
Home Chefs
Before I came under 'house arrest', I enjoyed hosting guests over for home cooked meals. Alas, that's simply impossible with the bed rest instruction from the Doc. But then again, I have cooking angels that will come to my rescue when I do feel well enough to sit through a few hours of lovely meal company.
31 year old Chef Jeremy Cheok is one such cooking angel. The enterprising chef and owner of www.Slake.sg is a self-taught culinary entrepreneur who handles local fare as well as his international offerings.  I have used him for three different occasions in the space of a month and my guests have nothing but praises for the affable, accommodating young Chef. Contact Chef Jeremy at 9245 0184, www.slake.sg.
My other cooking angel is none other than a good friend and multi-hyphenated makeup-styling-gardening-cooking maestro, Tinoq Russel Q. Besides beautifying his subjects in fashion spreads and private engagements, he takes great pride and joy in feeding his friends and clients at the same time. His specialty is local and Peranakan fare and he makes all his pastes, sauces and base from scratch — no mean feat when you consider how much work goes into a simple dish like a kick-ass Beef Rendang dish.  Contact Tinoq at 9816 2149 for glorious, home-made Peranakan and local fares.
Food Delivery Services
One food application that I have not been able to go without is the Hawker Today app — touted as the largest e-hawker centre online.  While food delivery apps have sprouted like wild mushrooms in the past year, there is no replacement for an app with heart.  Besides going out of their way several times to make unscheduled stops based on my crazy pregnancy cravings, the good people at Hawker Today have never been late, nor got my (oft-complicated) orders wrong.  They are compatible with both iphone and android –  http://www.hawker.today/.
Dog Training Services
Having made my rounds with several dog trainers in Singapore, where their claims are often bigger than the reality and I have been left disappointed with the results several times, I am very careful now with who I pick to work with my pooch.  For this purpose alone, I do not readily put my credibility and faith behind any dog trainer without tried and tested experience, so it is with much confidence that I recommend Dr. Kang Nee of www.cheerfuldog.com should you need house call pooch training service.
Those with pets at home should not take for granted that your pets will readily acclimatise to the new addition of the family and if you care that your baby and furkid get along in future, check out Dr.Kang's services at www.Cheerfuldog.com and contact her at [email protected] for a no-obligation chat or consultation.