Call me morbid but this mama is a horror buff.  To put this list together, I braved the blood-curdling screams, the clawing, the trampling and mad packed bodies — and this is only the crowd in the queue, to experience the best Halloween fun for mamas and minis.
Halloween Horror Nights 6 at Universal Studios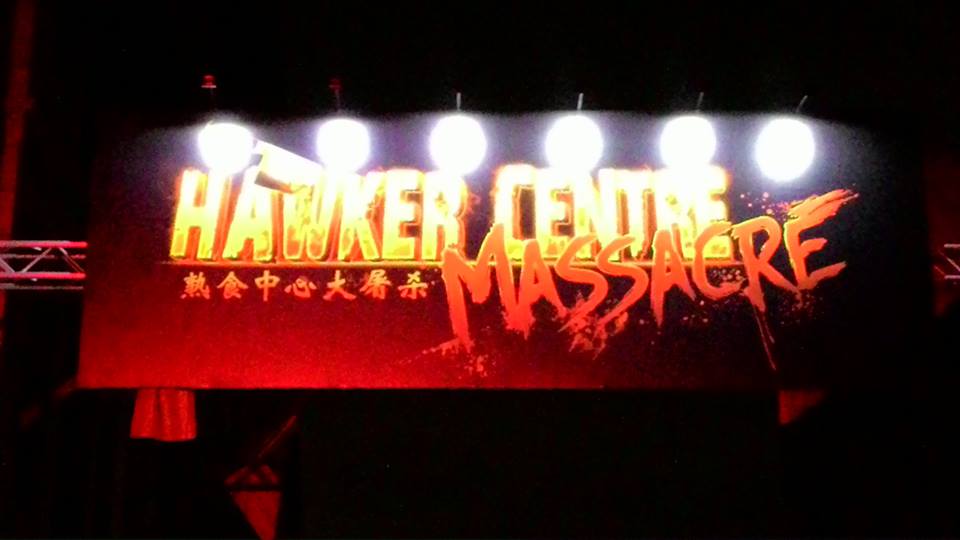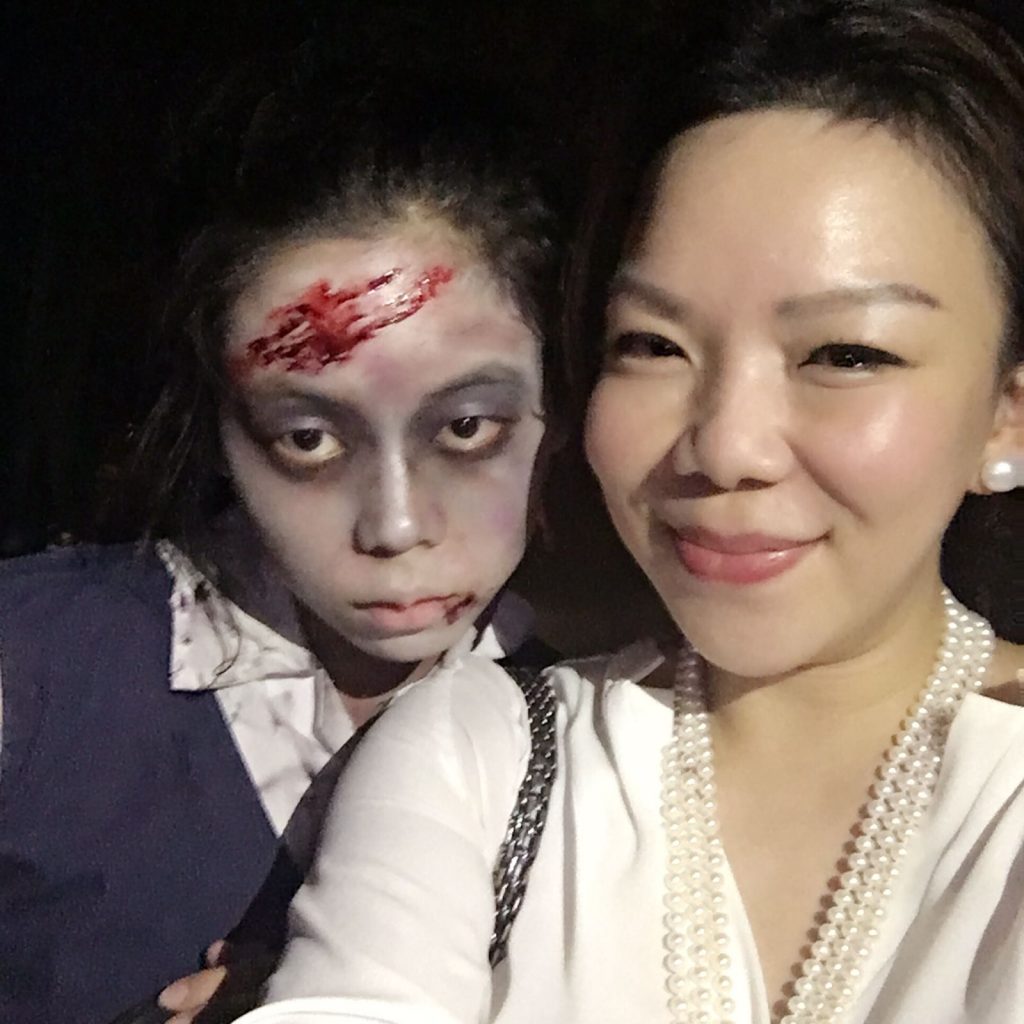 Arguably the mother of all Halloween events in the month of ghouls and witches, this is truly not for the faint-hearted. As much as I enjoyed every minute of this gargantuan Halloween wonderland, it can get a tad too scary for the younger child. So, I would advise this wild walk on the dark side be kept for the older, brave-hearted kids.  As for me, bring it on! I loved every minute of it. So did my first-born who passed all three audition stages and made it as one of a 'dead' Japanese school girls in the Suicide Forest.  Go on, brave the screaming spirits and crying souls, and see if you can spot her in the heart of this cursed forest.
There are four haunted houses and three scare zones with some rides open all night from 30 September to 31 October 2016.
Halloween Horror Nights 5, Universal Studios, 8 Sentosa gateway, Sentosa Island, Singapore 098269
Safari Boo by Wildlife Reserves Singapore
Credit: Facebook/Wildlife Reserves Singapore
On the other side of the spectrum, there is the whimsical, merry-not-scary River Safari Halloween special for kids called Safari Boo. Perfect for younger kids and for parents who prefer trick and treating among cute cartoon characters, loveable aliens, kids can live out their Little Mermaid dreams with performances by mermaids at Merryland Mania, learn about exotic 'alien' animals that hail from other parts of the world and the whole family can even join in the fun. Dress up as your most imaginative alien or monster outfit as a family and stand a chance to win prizes worth S$150.
21 to 23 and 28 to 30 October 2016, 6pm to 10pm.
Ticket prices range from:
Non-members – Adults: S$18 to S$22. Children (aged 3 to 12 years): S$5 to S$10
Members – Adults: S$8 to S$12. Children (aged 3 to 12 years): S$2 to S$6
Safari Boo — A Merry-Not-Scary Kids Event, River Safari, 80 Mandai Lake Road, Singapore 729826
Xcape Singapore — Annabelle
Credit: Facebook/Xcape Singapore
This, I have to try.  I haven't had the time, so far, to give it a go. But I will. Why? This horror reality concept plays on all our worst fears and with the clock ticking away, our adrenaline goes into overdrive to escape 'alive'.  Grab some friends or the family and tackle this reality room escape game based on the Annabelle doll in horror film The Conjuring. Here, players try to end Annabelle's curse while trying to escape the haunted house.
Note of caution: players below 14 years of age must be accompanied by a paying adult of at least 18 years of age. Price ranges from S$26 to S$32 per person, depending on the time of your booking.
Xcape Singapore, Bugis Village, 160A/158B/152B Rochor Road, Singapore 188435
Spooky Junior's Heroes Unite at Port of Lost Wonder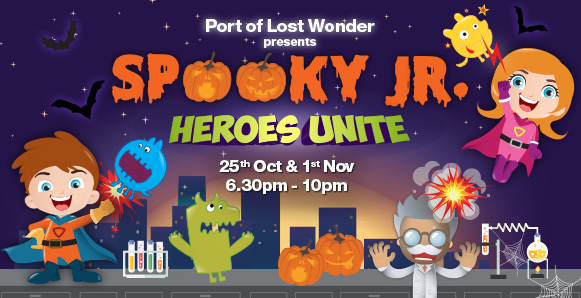 Credit: Port of Lost Wonder
We love to see kids play dress up and in this kiddy wonderland, you can dress up to play the games or dress down to jump into the fun pool with other kids! Treasure hunts, piñata smashing, mask-making and other dry activities abound. Creative costumes stand to win up to S$3,000 worth of prizes including a Wii, hotel stays at Sentosa's Siloso Beach Resort and Amara Sanctuary, just to name a few.
29 to 30 October, 10am to 6pm. S$15 per child (accompanying adults enter free)
Port of Lost Wonder, Sentosa, 54 Palawan Beach Walk, Singapore 098833.
Spooky Afternoon Tea at Axis Bar & Lounge @ Mandarin Oriental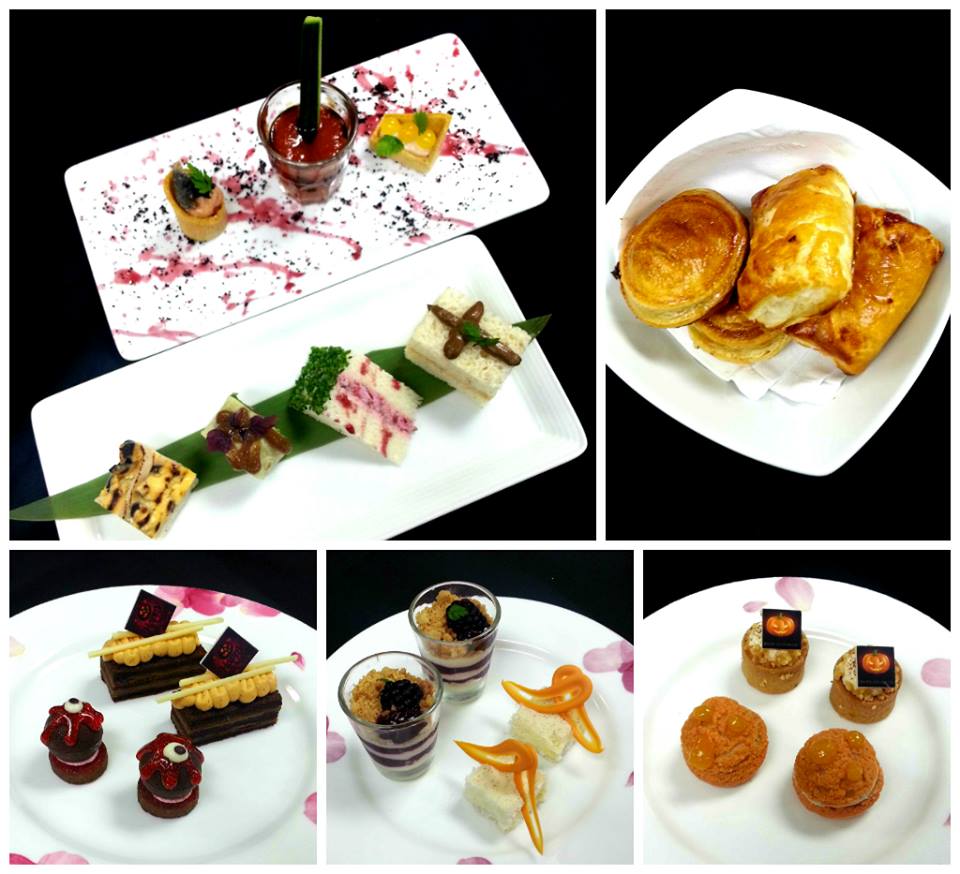 Fancy some Human Sandwiches with Feta Crème, blood orange mascarpone dome brains or Mara Des Bois Strawberries served as eyeballs? I wouldn't mind some. And I'm sure the kids would like some fun food they can giggle over as well.  Head over to the Axis Bar & Lounge this October for a freakily fun Halloween high-tea.
1 to 31 October 2016, S$42 per person, S$80 for 2 pax.
Axis Bar & Lounge, Mandarin Oriental, 5 Raffles Avenue, Singapore 039797
Sub-LIME Halloween at PARKROYAL on Pickering's LIME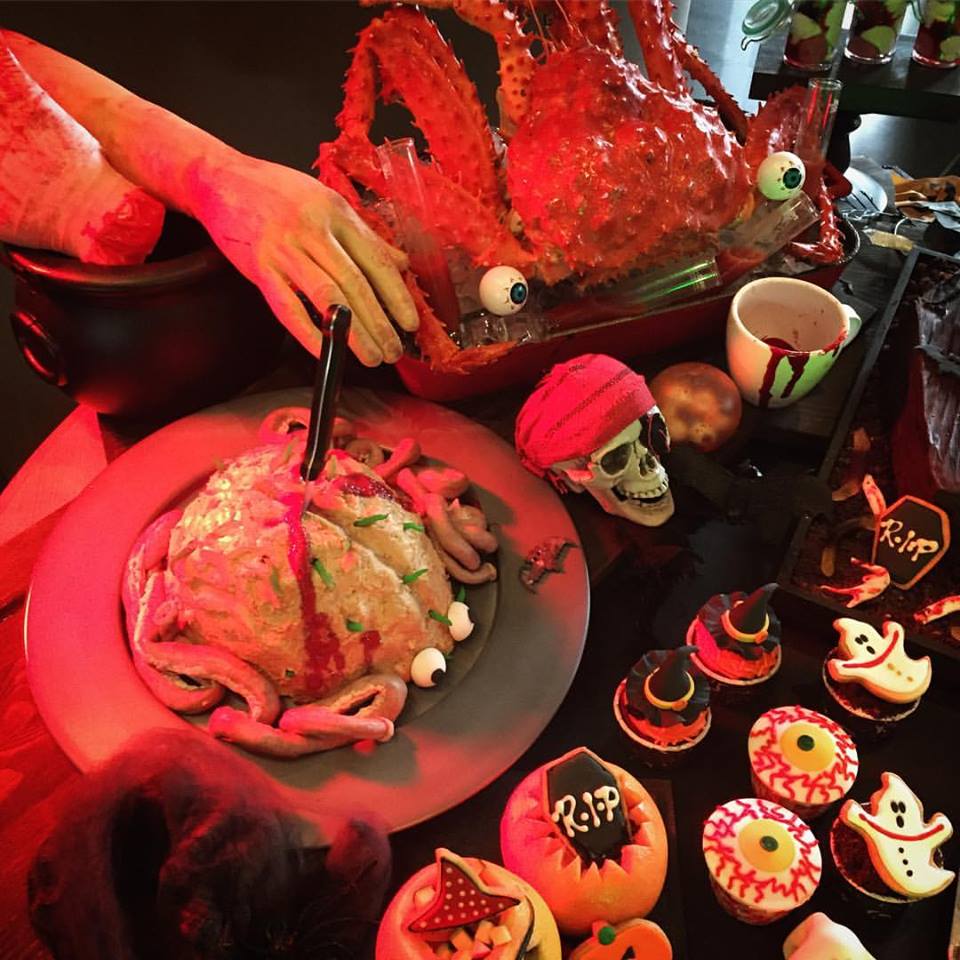 Hey mamas (and daddies), want the chance to dress up with your minis and dine on  goosebump-inducing food at the same time? Visit LIME at PARKROYAL on Pickering dressed as your best ghoul and stand the chance to win a bottle of champagne. And the food names, love them! Freddy Nightmare Pasta (Squid Ink Pasta with Black Caviar), Eyeball Panna Cotta and even the Purge's Manicure — mixed berries, rum and Prosecco.  The perfect meal to satisfy the ghoul in you.
28 and 29 October 2016, prices start from S$80 per adult.
LIME, 3 Upper Pickering Street, Singapore 058289