With just a day left to Christmas, here's our ultimate last-minute guide for everyone in the family.
For Babies
Hunter + Boo
We love Hunter + Boo as it uses 100 per cent GOTS certified organic cotton. Their AW19 collection features loads of warm, earthy colours, and is ethically produced in Sri Lanka.
For babies three to six months, try the short playsuit ($45) in terracotta. To speed up changing babies, the playsuit has a slightly elasticated waist, leg openings, and fastenings at the crotch and shoulder. Additionally, the roomy fit ensures babies can wear the playsuit for a longer time. Head down to The Playfair at Suntec City to get this.
Jellycat Bashful Bunny Soother
This Bashful Bunny Soother does double duty as a blanket to keep baby warm and for baby to snuggle up to. Even their tiny fists can grip onto an end to keep it close. It's completely safe for babies, even from birth, as it surpasses the European Safety Standard for toys. Moreover, it's super soft, great for baby's delicate skin.
Additionally it comes in a range of colours and even animals; not just bunnies, but also monkeys and unicorns!Finally, you can personalise your gift by embroidering baby's name in either English or Mandarin characters ($16.90).
Skip Hop Farmstand Grow & Play Activity Gym
Let babies play with their (pretend) food with the Skip Hop Farmstand Grow & Play Activity Gym ($135.20). Surrounded by the fruits and vegetables, these stimulate baby's senses and continually teaches him/her as he/she grows.
Features of the PVC and phthalate-free mat include cheery graphics and numbers, with fold-up sides and watermelon wedge for tummy time play. Above are five hanging toys like an avocado rattle and musical bunny to entertain him/her. Best of all, when baby gets bigger, remove the arches to create a growth chart instead.
For Toddlers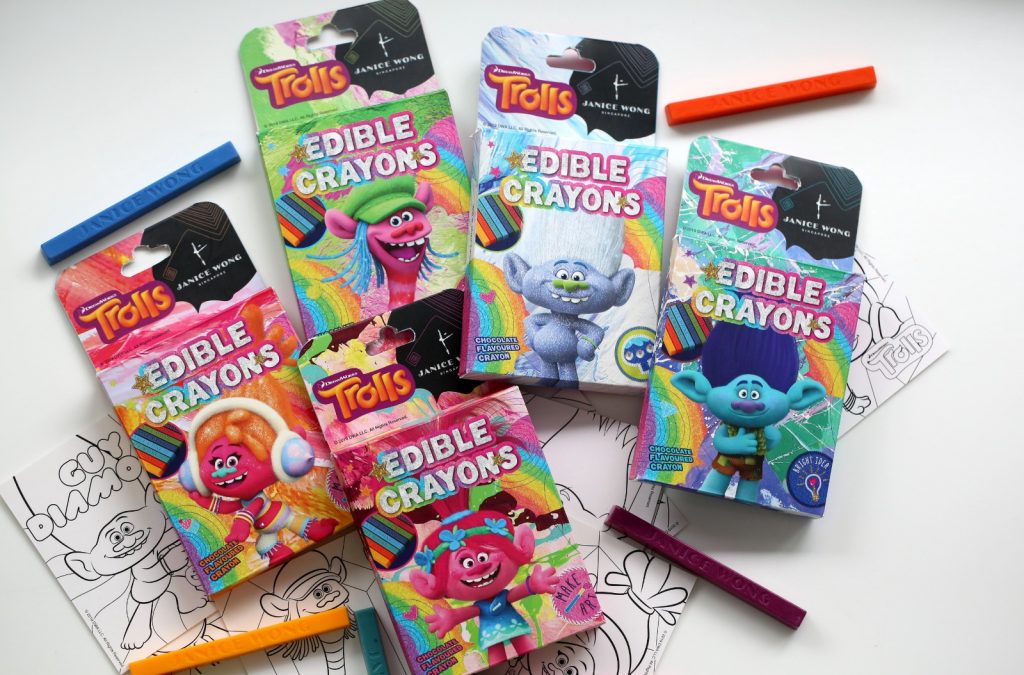 Are your toddlers at the age where they put everything into their mouths? They'll love this collaboration between Janice Wong and Universal Brand Development, which has produced a range of Trolls Edible Crayons ($18).
These come in boxes of eight unique and edible flavours, each in a different packaging, with two pieces of drawing papers to colour. These are available at all Janice Wong Singapore outlets from 18 December 2019, and are launched to celebrate Trolls World Tour that will be out in Spring 2020.
iimo 3-in-1 Foldable Tricycle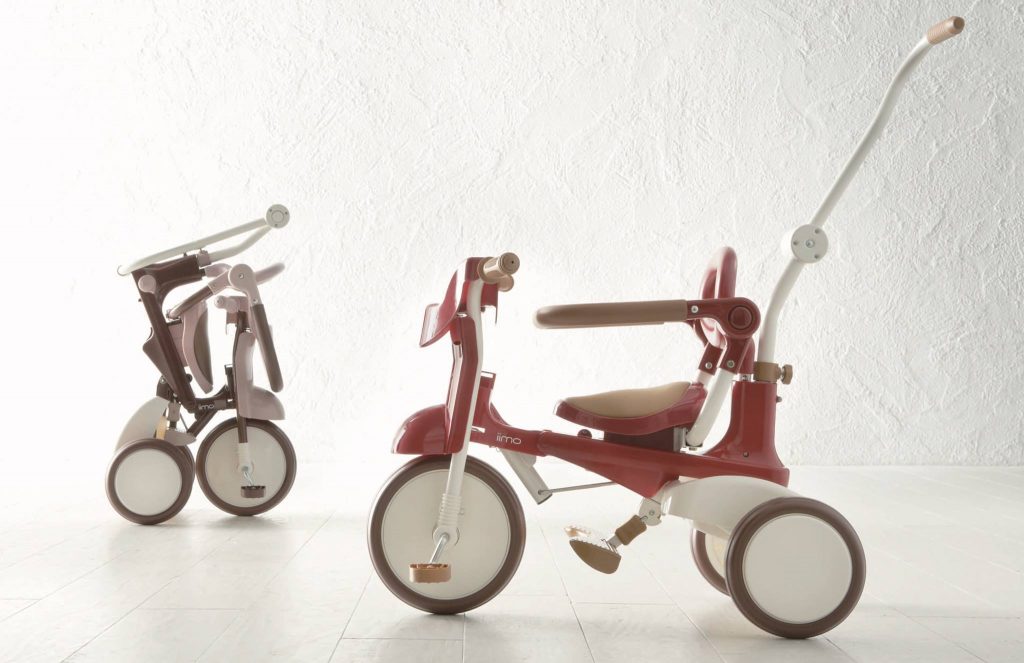 This award-winning, best-selling tricycle in Japan transforms to accommodate your growing child. Hence, the IIMO 3-in-1 foldable tricycle is suitable for children as young 1.5 years up to 4 years old. This multi-functional tricycle starts off being a push car, followed by a walker and finally a tricycle. When not in use, it can be easily folded and put away.
IIMO offers children the smoothest rides due to the excellent shock absorption of its wheels. Better yet, you can steer one-handed. Additionally, the new IIMO tricycle has a pedal lock system to ensure your child's feet never get trapped before they're ready to ride the tricycle on their own. Moreover, the IIMO tricycle is designed for comfort, from the soft, ergonomic saddle to the foldable foot rest. For parents, the push handle is adjustable so you can push it easily.
Green Toys Toy Maker Dough Set
Fill! Press! Play! This 7-piece set has everything needed to create a whole set of miniature dough figures: 1 vehicle mold press, 1 character mold press, 1 tea party mold press, 1 dough knife, 1 spaghetti extruder, 2 dough tubs.
Let kids create entire rows of dough characters, vehicles and tea parties, with the Green Toys Toy Maker Dough Set ($32.90). The eco-friendly set, made in the USA, consists of 100 per cent recycled plastic tools, with organic flour tools. These toys contain no harmful phthalates, BPA or PVC, and the tools are safe for the dishwasher. Moreover, this entire set is packaged with recycled and recyclable materials, printed with soy inks.
Safe for children two and up, the set comprises seven items – two dough tubs, mould presses for a character, vehicle and tea party, a dough knife and a spaghetti extruder. Some of the benefits of playing with dough include developing fine motor skills and encouraging creativity.
For Older Kids (Above 6)
Relive the Endgame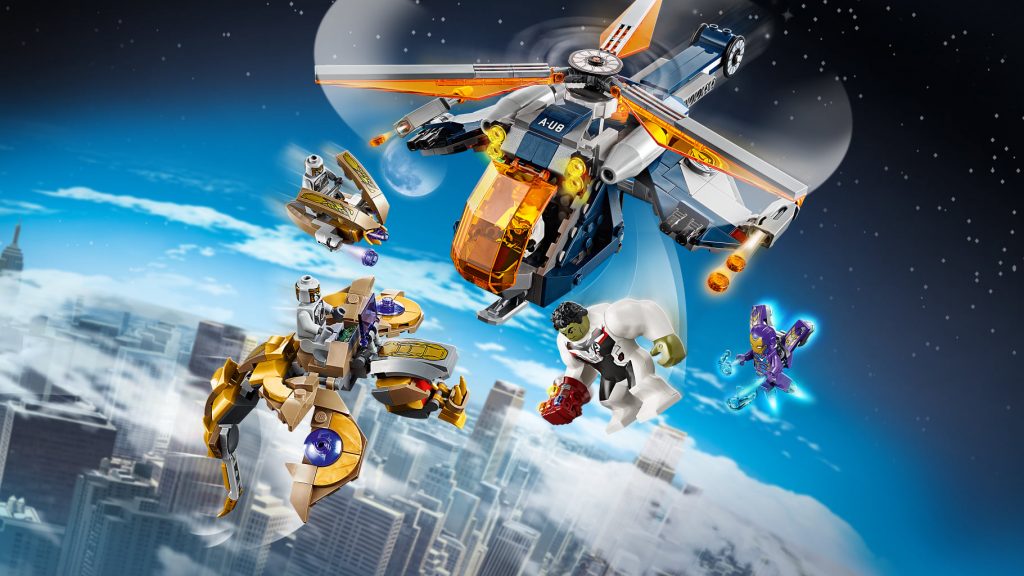 Gift the little superheroes in your life a chance to relive the glory of the Avengers Endgame battles at Bricksworld. Replay or make up their own Chitauri fight in Endgame with the Marvel Avengers 76144 Hulk Helicopter Drop ($99.90, member price $89.91). Included in the set are four minifigures such as Rescue and Black Widow, a helicopter with triple stud shooters, stud-shooting flyer and the Chitauri's Leviathan.
Other amazing inclusions are Rescue's Power Blasts, Hulk's Infinity Gauntlet with four of the collectible Infinity Stones. Great for kids eight and above, this playset does not require batteries. Furthermore, the easy to follow instructions mean the kids can start building right away. Mummies, don't worry – LEGO® sets are completely safe for your children.
Smiggle Backpacks
Immensely popular with children of school-going age, Smiggle backpacks are sure to be a great gift for them. For girls, choose the Frozen 2 backpack (about $66), which is actually large enough to carry a laptop if necessary. The bag's details are also pretty incredible. For example, it has water and ice-inspired iridescent fabric, followed by tactile braided and featuring Nokk, the newest character. Additionally, the bag has a padded carry handle and adjustable shoulder straps, and a media device pocket with access for headphones.
Similarly, the Kylo Ren inspired backpack (about $70) also has a padded carry handle and laptop compartment. Its details, of course, differ, instead featuring a moulded front shaped like Ren's helmet, and the shoulder straps have a First Order symbol badge.
buds by Shangri-La Day Out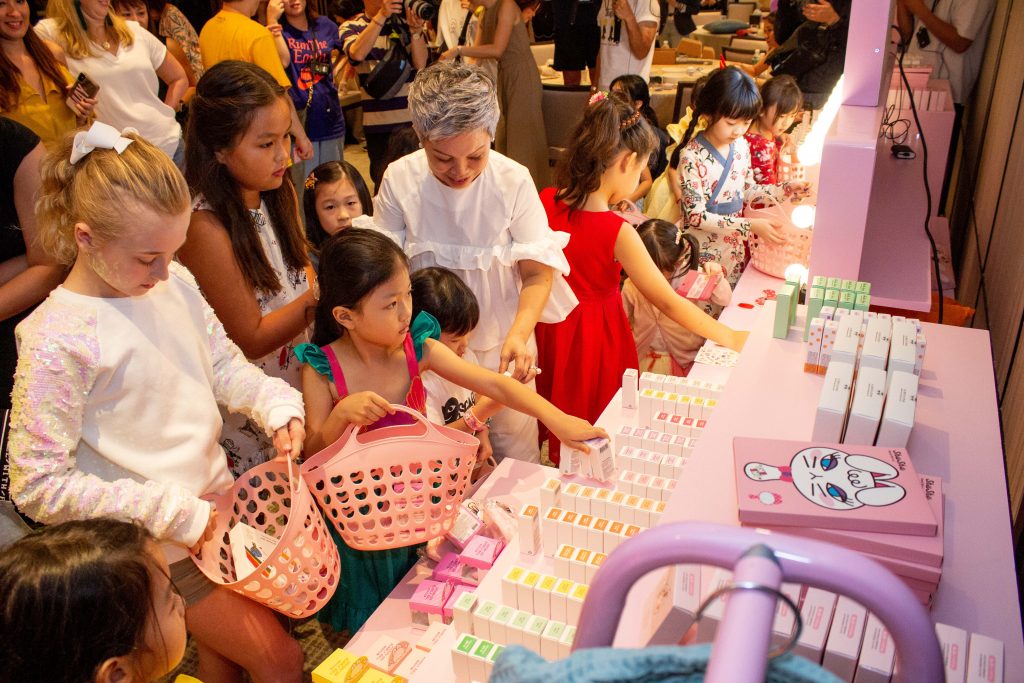 Best for children from five to 12 years old, treat them to a super-fun experience at buds by Shangri-La. From now till 1 January 2020, children can get their nails coloured with water-based, all-natural nail polis h($20) from ShuShu & Sassy, wear stick-on earrings and indulge in all-natural mask treatments and sun care. Next, they can make their very own natural ShuShu & Sassy bath bombs ($18) by carefully following the instructions.
Following this, buds x ShuShu & Sassy will teach kids song and dance choreography to some of the latest K-Pop hits ($10) while parents gleefully record these precious moments. After the kids have worn themselves out a bit, they can listen to the Last Stop on the Reindeer Express ($10), followed by some Christmas-themed crafts. Finally, children and parents can create their very own Chocolate Yule Log Cake ($58), that they can top with frosting, candy and cookies.
Additionally, guests can choose the Festive Package ($75 for the public, $45 for hotel guests), where the kids can play to their hearts' content at the buds by Shangri-La area for three hours, choose one of the above activities and enjoy a super fun train ride. Prices for the above activities do not include admission which is $48 for weekdays, and $58 for weekends, public holidays and school holidays.
For Teenagers
Voracious Readers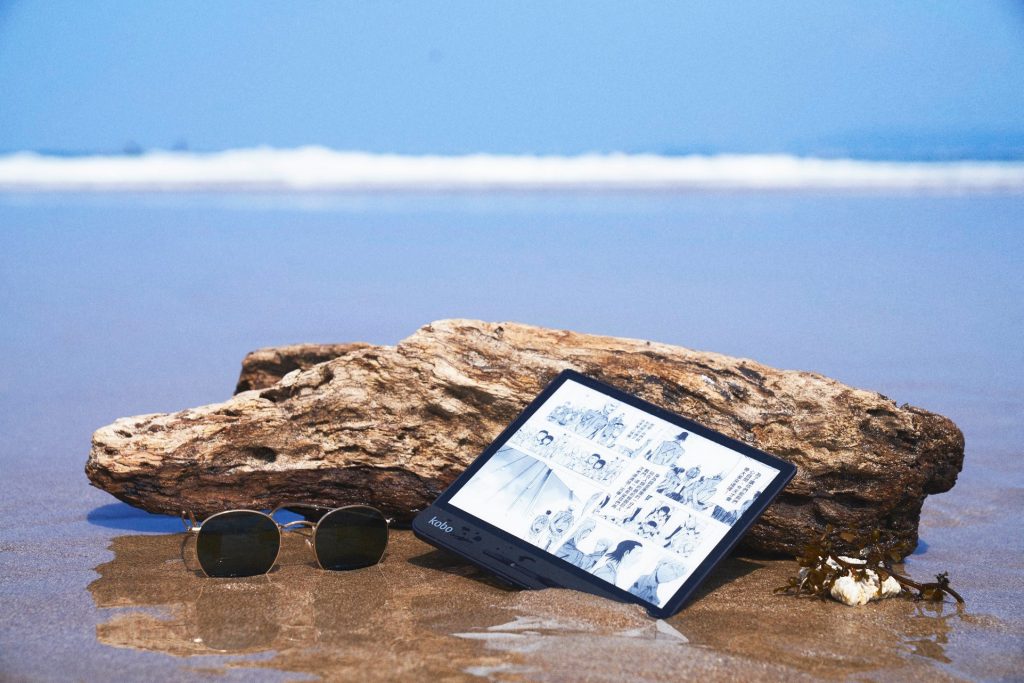 Continue supporting your teen's interest in reading with Rakuten Kobo's latest range of eReaders and accessories. Aside from having a wide eBook database of 6 million books, the eReaders also allow you to borrow ebooks from the National Library Board with the OverDrive app.
These eReaders include the Kobo Clara HD, the Kobo Libra H2O and the Kobo Forma. All of these models come with 8GB of memory to store up to 6,000 books, and ComfortLight PRO to read in any lighting. Additionally, the Kobo Libra H2O and the Forma are both waterproof.
The Perennially Hungry
One great option, of course, is to gift them food, such as the classic Famous Amos cookies. This year's collection features four different tins, namely, the Reindeer Round Tin, the Snowman Round Tin, the Elf Round Tin and the Santa Round Tin. Only 1,000 of each design have been produced for this festive season, and you can purchase them either individually or as a bundle ($27.80 and $150 respectively).
Nintendo Switch
Give teens the gift of gaming this year, with the versatile Nintendo Switch (about $459 up to $761 for the extended battery). While at home, dock the Switch and enjoy the full HD experience on the big screen, or take it off the dock and play on the go. Otherwise, detach the Joy-Con controllers to play against each other.
The battery life lasts from about 4.5 to 9 hours, depending on the game they play. Be sure to add in a couple of games for them to start on, whether it's Mario Kart or Pokémon Sword or Shield.
For Your Husband
Tiffany & Co His & Hers Fragrances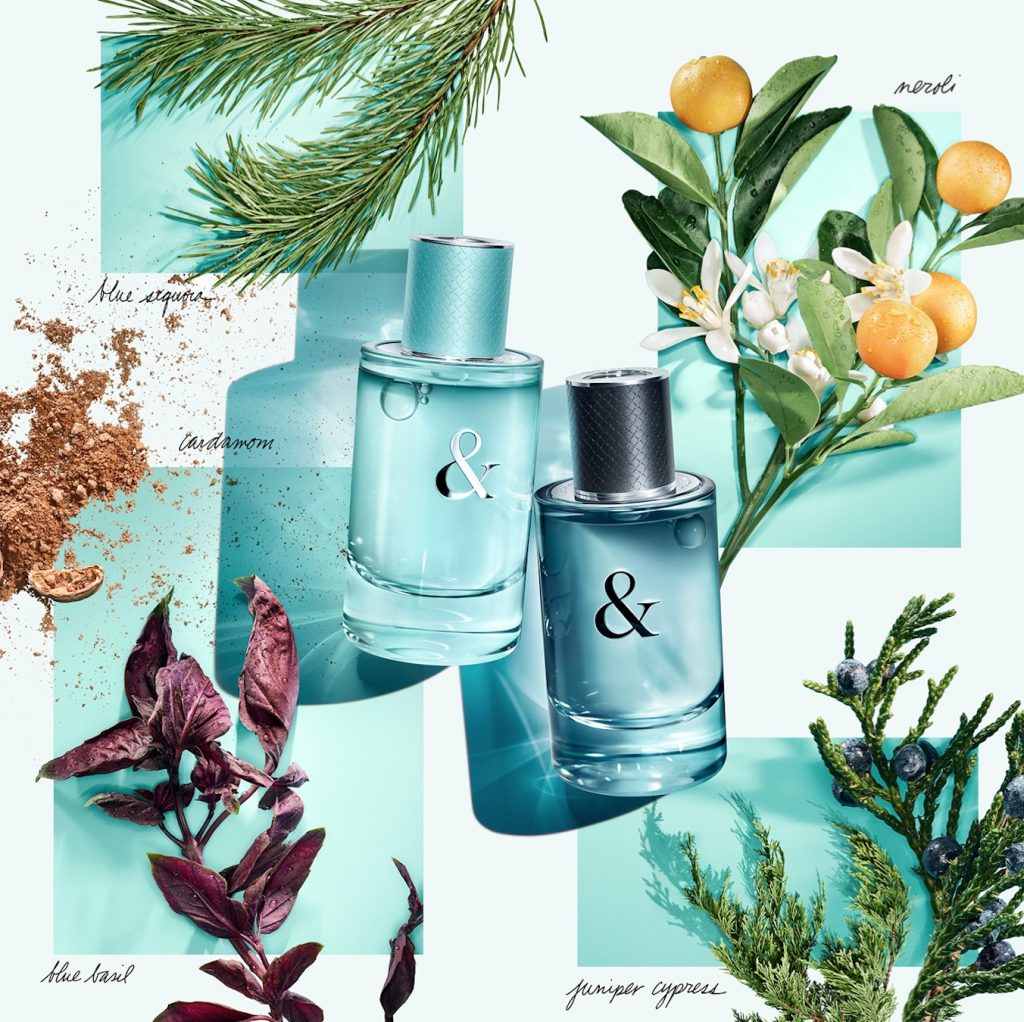 Get your husband – and yourself – Tiffany & Love's new fragrances, which are Tiffany & Love for Him, and Tiffany & Love for Her. Fittingly, a duo of perfumers created each of these fragrances. Of these, Sophie Labbé and Nicolas Beaulieu created the first scent while Honorine Blanc and Marie Salamagne of Firmenich concocted the scent for Her. The ensuing perfumes are citrusy and floral respectively, with a woody notes.
Following the brand's history of expert craftsmanship and design, the Tiffany & Love flacons are in the brand's signature Tiffany Blue® hue, albeit in slight different shades. Other features of the flacons are a gleaming ampersand and silver plaque listing the ingredients. The 90ml bottles retail at $245 and $171 for Her and Him at Sephora. Other places to find this fragrance include Duty Free Singapore.
LEGO® Batmobile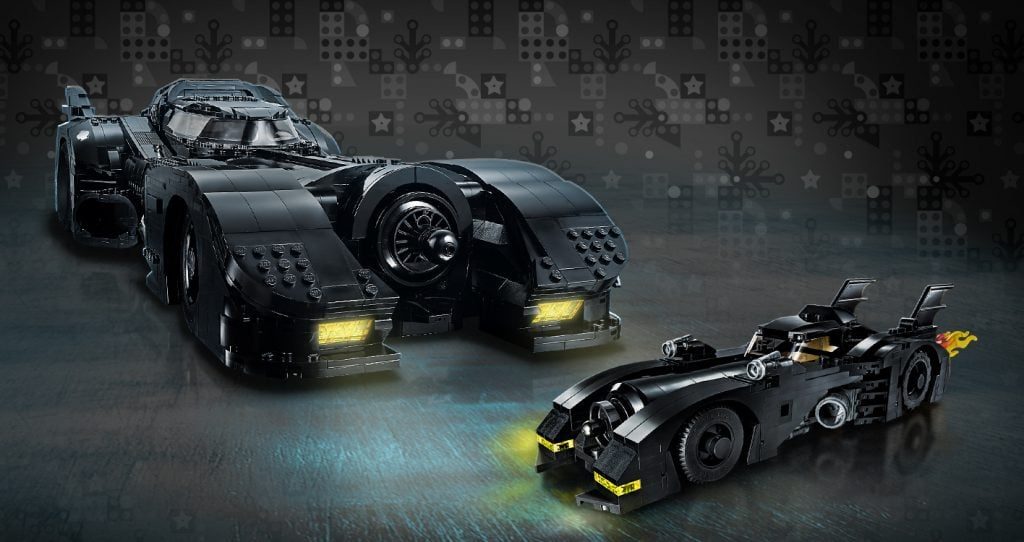 Married to a superhero fan? They'll definitely love the classic LEGO® 1989 Batmobile ($379.90, or $341.91 if you're a Bricks World member) from Batman (the one starring Michael Keaton's Batman), measuring more than 60cm long, and built from 3,306 pieces. Authentic details include the slide-open cockpit with a new wraparound windshield element, two hidden machine guns and grappling hooks.
Additionally, the Batmobile also comes with a rotating display stand and information plate with its statistics. Moreover, this set also includes three new minifigures. These are Batman in a 1989 replica cape, and the Joker and Vicki Vale with new faces and torsos. Better still, when you purchase the 76139 LEGO® 1989 Batmobile™, you'll get the 40433 one as well. Call the stores before you head down – it's currently sold out online.
Arlo Baby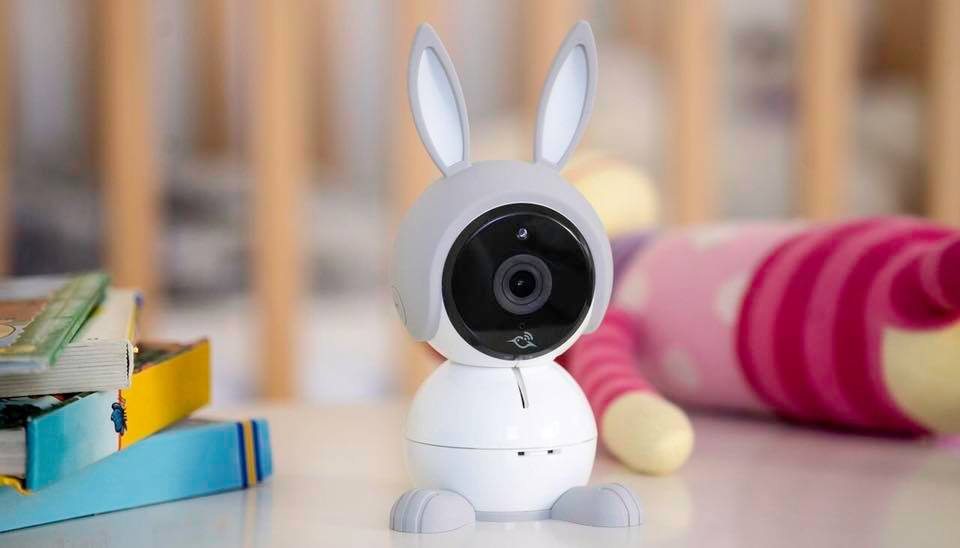 One of the best baby monitors on the market, Arlo Baby ($429) has a myriad functions that help you keep watch on your children as they go to sleep. These include the nearly invisible infrared LED lights that enable you to see their movements even in the dark. In the day, you'll get crystal clear video in 1080p HD. Additionally, you can help your child get back to sleep by talking to him/her via your smartphone with Arlo Baby's two-way talk feature.
Other sleep aids include soothing lullabies, white noise, or your own voice recordings. Moreover, you can also adjust the lighting and monitor the temperature and humidity from your smartphone. It can also tell you when a sound is detected, and if it's the sound of your baby crying. Finally, it works with Amazon Alexa, the Google Assistant, and is compatible with iOS and Android.
For Brothers
BERING Ultra Slim Blue 39mm Unisex Watch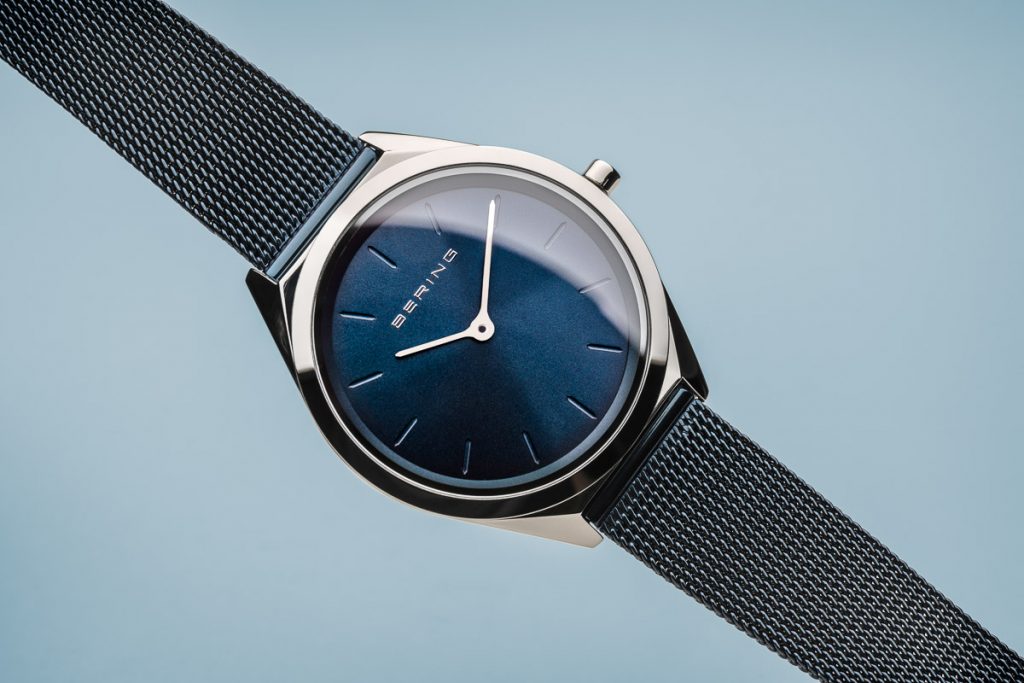 We love this super minimalist and effortlessly elegant timepiece from BERING. The BERING Ultra Slim Blue 39mm Unisex Watch ($259) has a case measuring 39mm wide and 4.8mm. Thus, this makes it one of the thinnest watches on the market.
However, the watch is also solidly designed and very durable, with a medical-grade stainless steel case and a scratch-resistant sapphire crystal dial.
Under Armour True Wireless Flash – Engineered by JBL earphones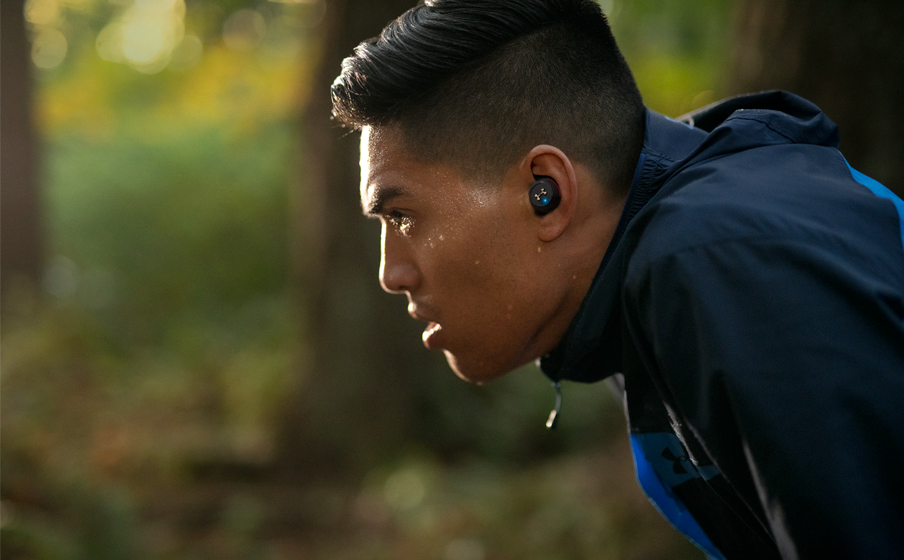 Best for those always in the gym and working out, this Under Armour® True Wireless Flash – Engineered by JBL® ($249) promises the best of JBL technology and sound in compact, truly wireless sport headphones. Simply pair the headphones with the phone's Bluetooth connection. Designed with winged ear tips, they'll securely stay in the ears during the workout. Additionally, they're sweat and waterproof, so they'll keep performing well despite the elements.
Not only do the headphones deliver bold sound with rich bass to motivate you, you can still hear your surroundings with TalkThru & Ambient Aware. Especially useful when you're working out outside, this also allows you to chat with a workout partner in between sets. Even better, the battery life can last for five hours per charge, and the earphones can be easily charged in the water-resistant aluminium charing case.
SoftRock Living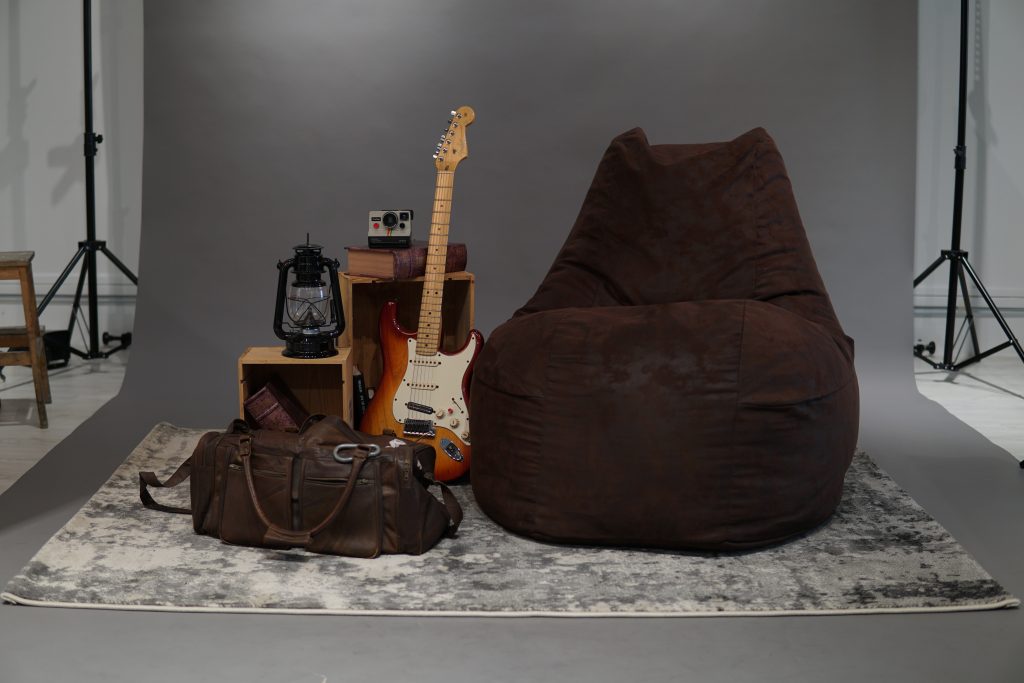 Give the humble bean bag an elevated twist with local company SoftRock Living, which makes artisanal bean bags your brother will love. Additionally, SoftRock Living is just one of four Singapore home furnishing brands recognised and featured by the tourism board for Design Orchard.
Each product is handcrafted in Singapore, designed to be super durable, and contains an easy to clean cover. By far, our favourite has to be The Behemoth ($381.65), a leather-print bean bag statement piece. The outer cover can be washed by hand or by machine on a gentler wash.
Sisters
The Clean Beauty Enthusiast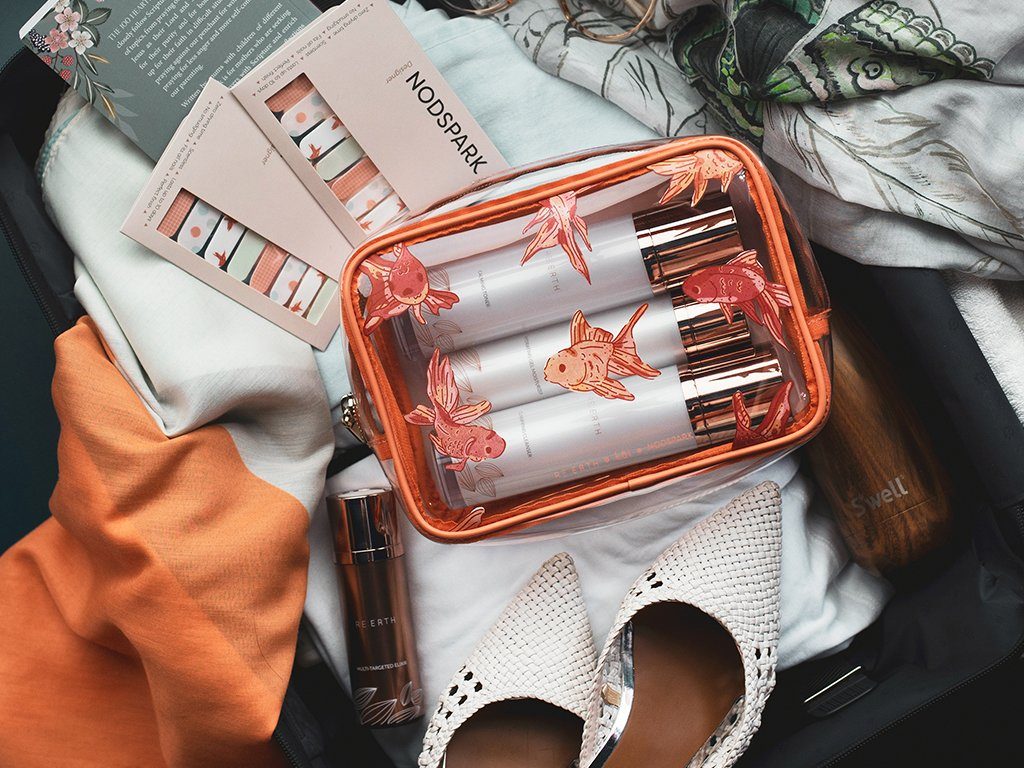 For your jet-setting sister, get her the limited edition kāi Travel Pouch ($99) so she'll always look perfectly put together. A collaboration between kāi, RE:ERTH and Nodspark, the pouch – designed with goldfish – contains the RE:ERTH Travel-Sized Starter Kit. This kit comprises a clarifying cleanser, the popular multi-targeted elixir and the calming toner for a quick travel skincare routine.
Finally, for the finishing touch, she can quickly and easily apply the nail wraps for a long-lasting, scent and smudge-free manicure.
Pandora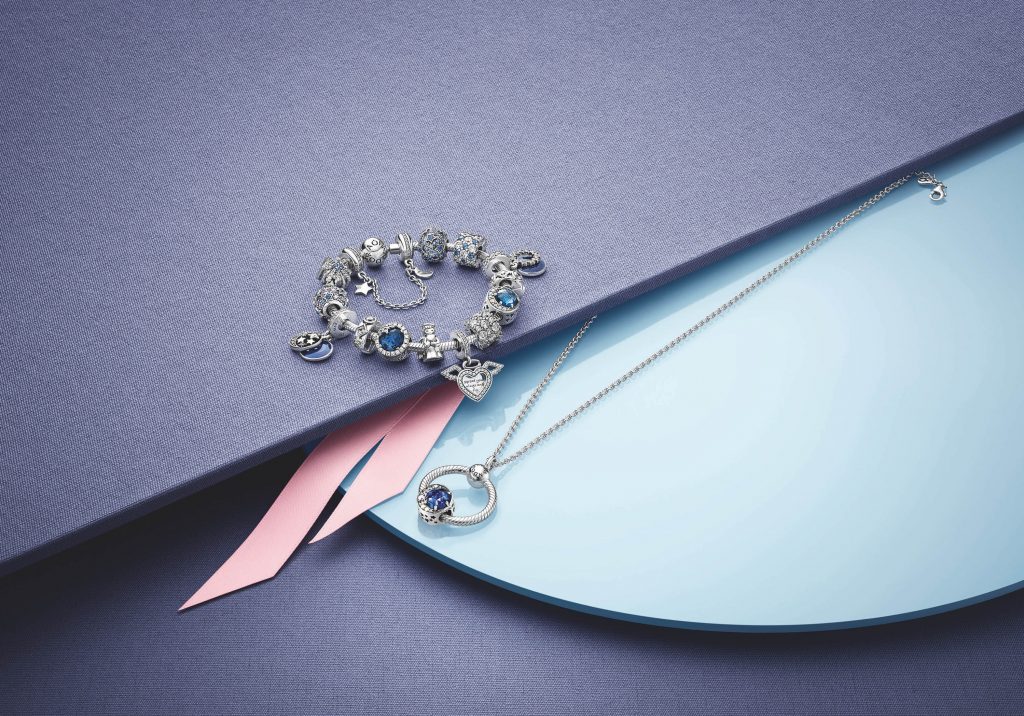 Inspired by the magic of the Northern Lights and shooting stars, Pandora Celestial is centred around the blue night sky. The perfect gift for someone who loves her accessories, each of these single-toned charms ($89 to $179) will add a pop of cobalt. Pair this bracelet ($149 excluding the charms) with either the Celestial Stars or Angel Wing Stud Earrings ($89 and $159 respectively) to complete the theme.
Otherwise, for those who prefer a more minimalist vibe, gift them jewellery from the Timeless Elegance collection. The updated setting allows more light to pass through the stones so each piece shines brighter. For a more cohesive look, stick to a single colour palette and gift her the Dangling Blue Round Sparkle Ring ($129), together with the Geometric Shapes necklace ($249).
Kydra
Comprising quick cool technology, the high waisted Kydra leggings ($76) fit like a second skin and helps cool the skin after an intense workout. Pair this with the Women's Power Tank ($28), which is airy and soft, and extremely lightweight.
Finally, add a Kydra hoodie ($88) to complete the athleisure look. The fully lined hoodie has two side zip pockets and an inner pocket, great for travelling and everyday wear. Self-collect by dropping them an email, or head over to Design Orchard to pick up a pair.
Mums
LG HOM-BOT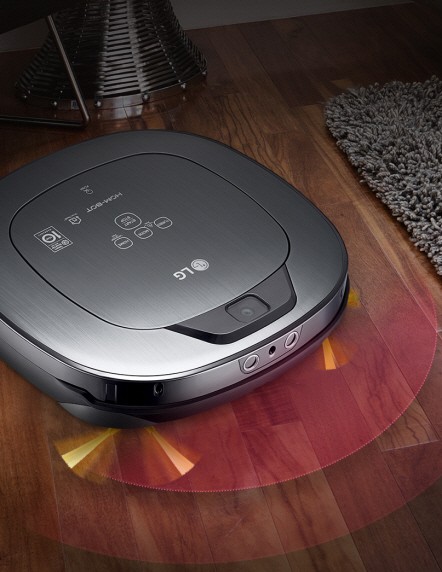 Make your mum's life much, much easier with the LG HOM-BOT ($1,099). One of the best advantages of this HOM-BOT is that it contains a slide-in mop. Hence, while its side brushes picks up dust, the mop uses the water in the internal supply system to mop the floor, for a much cleaner floor. As it's just 8.9cm high, it can effectively clean hard-to-reach places like under the bed and the sofa.
Other features include the Easy-to-Clean Anti-Hair Tangle Brush, which reduces hair being stuck between the bristles and the brush head. Hence, this eliminates the need to keep removing the hair after each clean. Better still, carpets and rugs – with a hair length of 10-20mm – can be cleaned using the Auto Turbo Boost which strengthens its suction force.
Skin Inc
Gift mums the best of Skin Inc, with this Sparkle in a Flash set ($408), where they can revitalise their skin in just 10 minutes in their homes. Start with the Revival Peel, where a non-abrasive peel removes dead surface skin, revealing bright, renewed skin underneath. Next, use the multi-tasking Vitamin B3+ serum which tackles pigmentation, enlarged pores, redness and blemishes. Simultaneously, it strengthens the skin's barrier.
After this, use the Pure Deepsea Hydrating Mask, a transparent gel mask which brightens and hydrates the skin. The final step is the award-winning Optimizer Voyage Trilight++, where coloured LED Chromotherapy and sonic technology gives mums a quick facial and reverses the signs of aging.
For New Mums: Hegen
For new or expecting mums, gift them the Hegen PCTO™ Express Store Feed Starter Kit ($175). This comprehensive kit includes two 240ml feeding bottles with medium teats, and two 150ml bottles with slow flow teats. Additional items include storage lids for breast milk, seals and a manual breast pump module.
Designed to eliminate wasteful transfers of milk, attach the breast pump and directly express into the Hegen breast milk storage containers, then swap the lid with the storage lid for air tight storage. When it's feeding time, all mums have to do is reheat the bottles to the desired temperature and change the lid to a feeding lid. Even better, Motherswork offers 2 hour delivery ($10), perfect for last-minute presents.
Dads
Probably the best gift to give your dad isn't anything material – instead it's your time. Thus, bring him to try out a new craft with you, like leather crafting together ($108 per person) at Bynd Artisan. Together you'll learn how to craft a leather phone pouch, a set of card holders and a key ring. The phone pouch should fit an iPhone Xs, 8 Plus and Samsung Galaxy S10. Otherwise, use it as a wallet for your cards and cash.
The class, on January 31, 2020, will be held at Holland Village Atelier from 2 – 5.30pm. All material and tools are provided, and no prior experience is required.
LG OLED E9 65-inch Television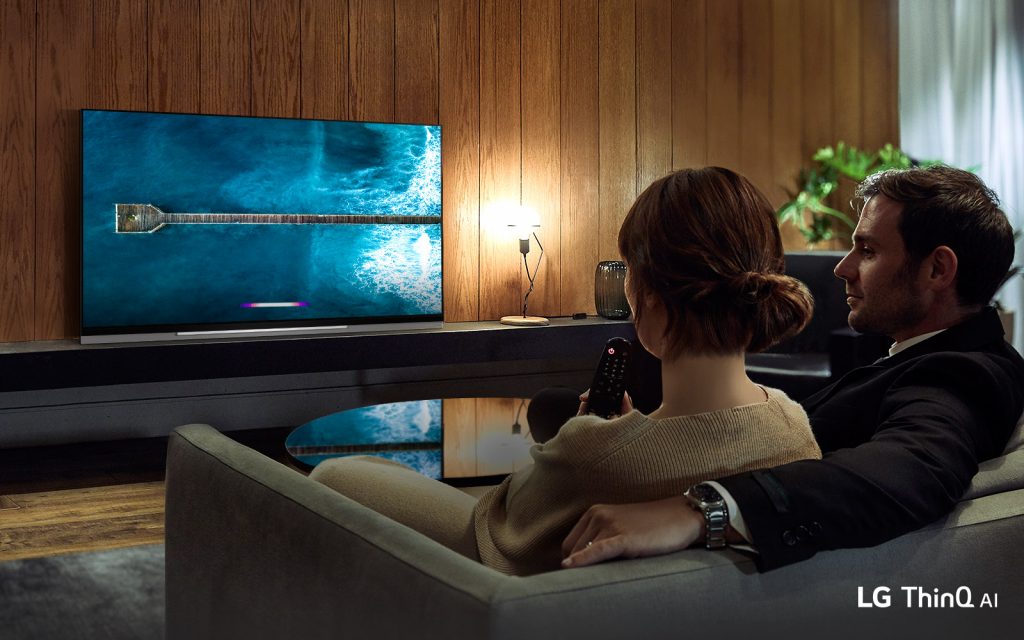 Treat Dad to an awesome TV viewing experience with the 65-inch LG OLED E9 TV ($6,522). Winner of the Red Dot and the iF Design Awards, the TV has a super stylish design, amazingly realistic images and crystal clear sound. In particular, the television also integrates Dolby Vision & Atmos, delivering a cinematic sound experience in the comfort of the home. Dad can see his favourite television programmes and live sports in 4K Cinema HDR.
Additionally we love its sleek design, and better still, the neatly organised cable management system that eliminates any unsightly wires. When Dad's not watching the television, use Gallery Mode as a canvas through which you can view some of the most famous attractions in the world. Moreover, as LG OLED TVs emit 29 per cent blue light, so the whole family can watch television for hours without hurting their eye health.
Jonathan Abel
For a truly amazing experience, bring your dad to customise a pair of Jonathan Abel shoes ($450 and up). Assist him in making his perfect pair of shoes, by choosing his shoe style, outsole material, laces and size, just to name a few.
He can customise his own shoe style, outsole material, laces and size, to name just a few, to create a shoe that fits him – and his style – perfectly. All made-to-order commissions take around six to eight weeks to fulfill, or more depending on the period. This is partly due to the fact that their shoes are all made in a small, family-run factory. Each pair is finished by hand using the Goodyear welt construction method so they are of great quality and will last a long time.