Our spotlight on women-led innovations, creativity and entrepreneurship. These personalities, inventions, businesses and services not only delight and surprise with their unique propositions and contributions to society. We uncover the below-the-radar female thinkers, doers and brave hearts who walk the talk, and make a difference with their spark of genius.
It's no secret that one of the most vexing problems mums face with their toddlers is fussy eating habits. It's great if we have a little foodie in the making, one who eats all their greens, liver, fish and meats. But as most mums will testify, a foodie toddler is as rare as a salaried stay-at-home mum. We've all sweated, trying to hide vegetable in layers of mush, or mashing pumpkins to bits to pretend they are crushed orange candies. Well, one mother has stepped up to the challenge of getting around that hurdle, and has even build a burgeoning business out of her frustrations.
Meet Lily Loh, 35, mum to Lauren Loh, 4, who inspired Lily to perfect a homemade version of the traditional anchovy powder – more popularly known as Lilo Ikan Bilis Powder.  "Lauren used to be a fussy eater when she started on solids. I was really panicky when she ate very little and she didn't seem to be putting on weight. I remembered my mum making ikan bilis powder for me when I was young, and read up about the nutritional value of ikan bilis. I tried the ikan bilis powder in the market, and it was either too fishy or bland, so I decided to make my own after trying many versions available."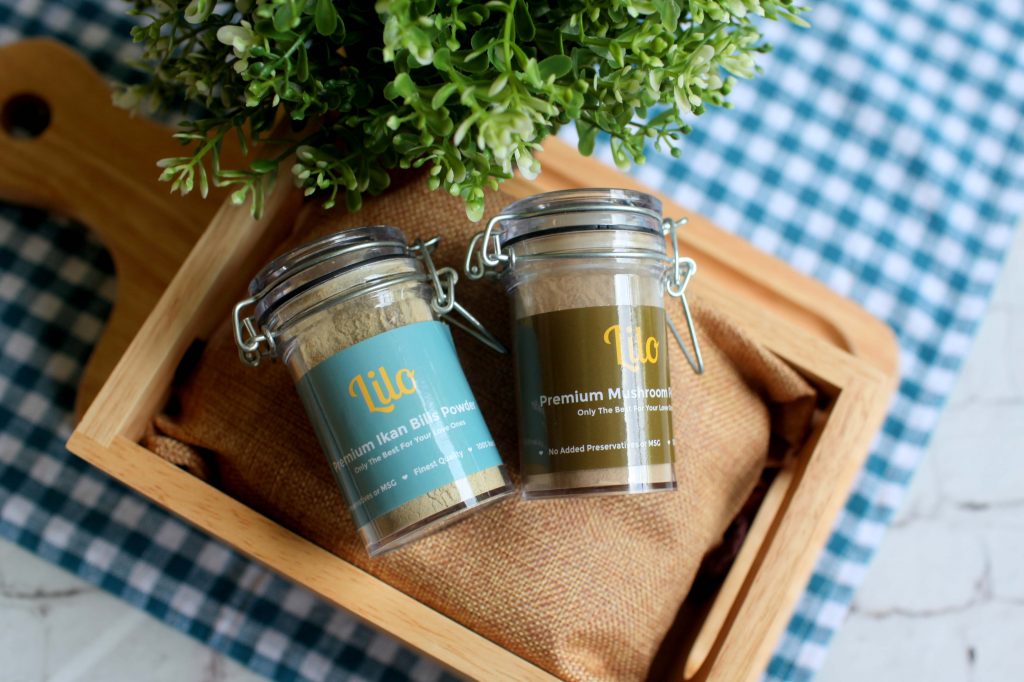 Lily's ikan bilis powder proved so popular among her friends that soon word spread. She realised she could build a business out of her hobby. Lilo – a play on Lily's name – is now a thriving business with a team of three working in an NEA-approved factory, churning out the sell-out products monthly. Lilo is retailing in eight stores island-wide with an online store that carries very limited quantities. 
Demand for Lilo Ikan Bilis Powder and Lilo Premium Mushroom Powder has outstripped supply, and Lily has had to hold off requests by supermarkets and retailers to stock her products.
It's a good problem to have no doubt, but running a full-time company, and one that is currently on the upswing does take it its toll sometimes on her. She is after all, a hands-on mum, one with no helper too. And the family weekends that she has had to sacrifice to run baby fairs or pick up stocks, leaves her wrought with mum guilt. But it is a juggle that she constantly manages. And this hardworking multi-tasker is no stranger to helming several roles at once. She says matter-of-factly: "Other than being a director, I'm also a packer, courier-guy, accountant, stock taker, web admin, HR, buyer, photographer & designer. With limited resources, we do have to fill many shoes."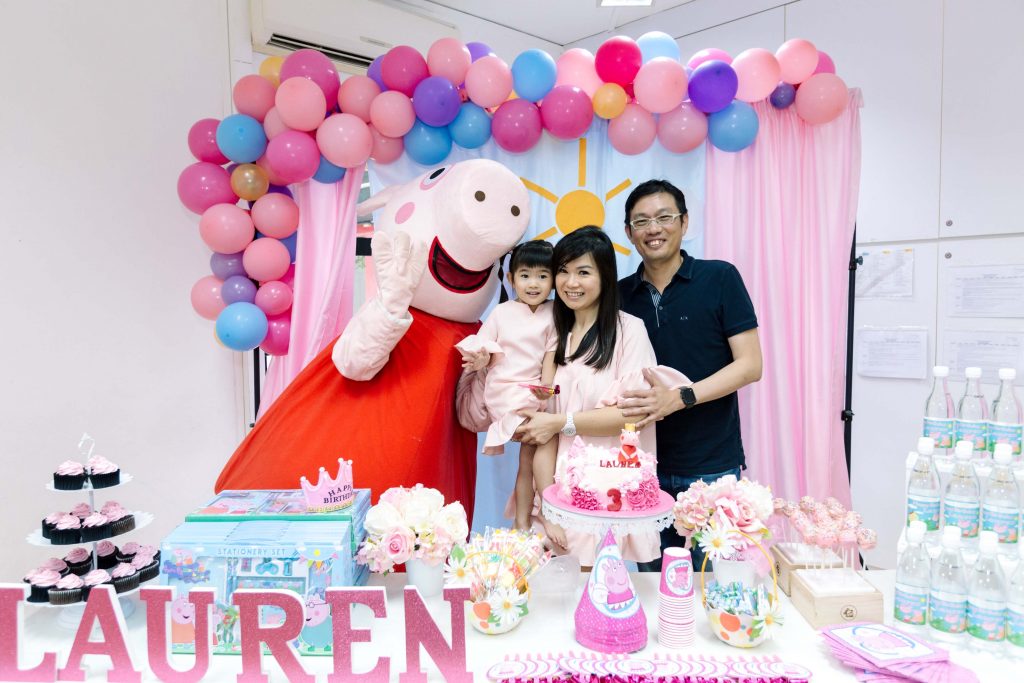 What's the toughest part of your job?
Having to be an entrepreneur, mum and wife all at the same time, while trying to grow Lilo at my pace. I have to sacrifice weekends to run baby fairs or pick up stocks. Mum's guilt is so real. There was one baby fair when my girl fell ill, and while I'm blessed to have my husband to take leave to take care of my little one for that few days, it was tough to focus on work when my mind was constantly thinking of Lauren all the time. Has she had her medications on time?  Has her fever has subsided?  Is she eating well?
How do you juggle the demands of a young child, and managing your business at the same time?
I'm winging it every day. There were days when I would just break down in exhaustion. But I have learnt to ask for help and speak to my spouse. Having support at home is very important.
What's a typical day for you?
I wake up to prep Lauren's breakfast and send her to school. After which, I will return back to my home office to clear administrative work like emails, order fulfilments, accounts and online marketing.
In the afternoon, I am either delivering goods or I'll be in my kitchen to supervise the production. I will rush home to prepare dinner for my little one and pick her up from her pre-school. It's my happiest moment when I see Lauren's face light up when she sees me after a long day. My husband works pretty late, so I will have dinner with Lauren first, shower her and prep her for bedtime.
What advice would you give to mums who would like to embark on this entrepreneurial journey?
Speak to your family about what you have in mind, because having their support is important. Balancing between work and family is challenging, but it's possible. It is also important to have realistic expectations and also enjoy the learning journey along the way.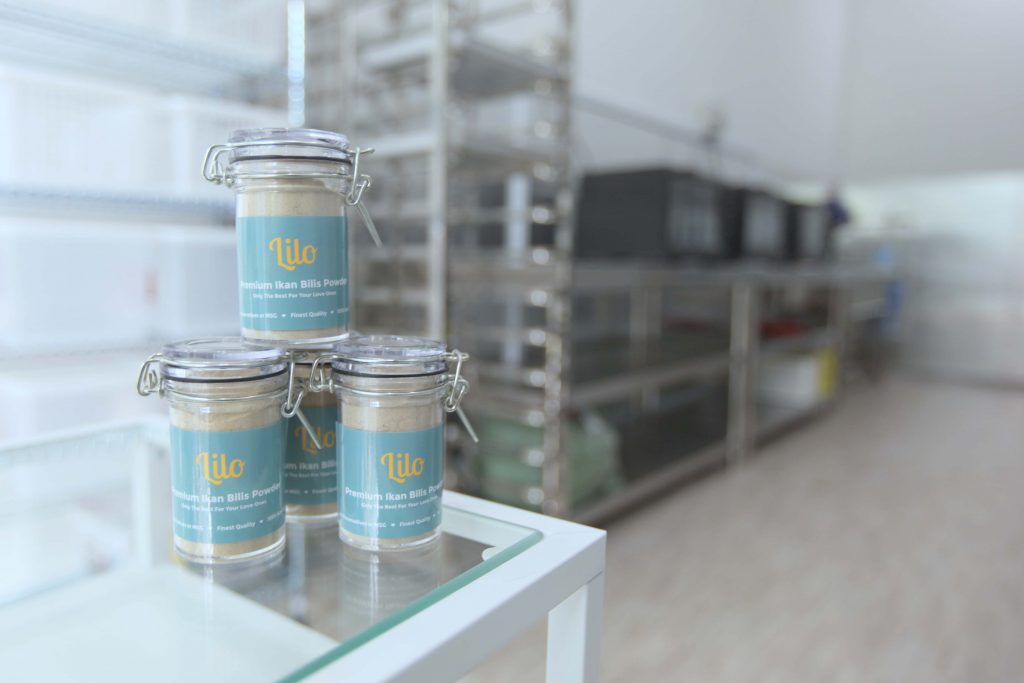 What's your vision for Lilo?
My vision for Lilo is to scale up and to grow internationally.
During my latest baby fair, a mom whose little one had numerous operations, came down to say 'hi and thank you'. She said that Lilo has helped her little one, eat better. I also have cancer patients who have come forth to tell me that Lilo has been of great help in their meals. We are also working with NUH Dietetics Department as sponsors, to reach out to more patients with calcium deficiency. I'm very glad that Lilo is able to give back to society in her own way.
I intend to reach out to more busy mums who want to cook a decent meal for their family despite tight schedules; to help patients and the elderly who need nutrient and taste boosts in their meals; and to be useful to any health-loving individual who simply wants to eat healthier.
Lilo products are available online at www.lilo.com.sg and Motherswork, Bumwear and Nichebabies islandwide.