Just a 3-minute drive from the Bandar Bentan Telani Ferry Terminal, the desert-themed ANMON Resort Bintan offers travellers an unparalleled glamping adventure for the whole family.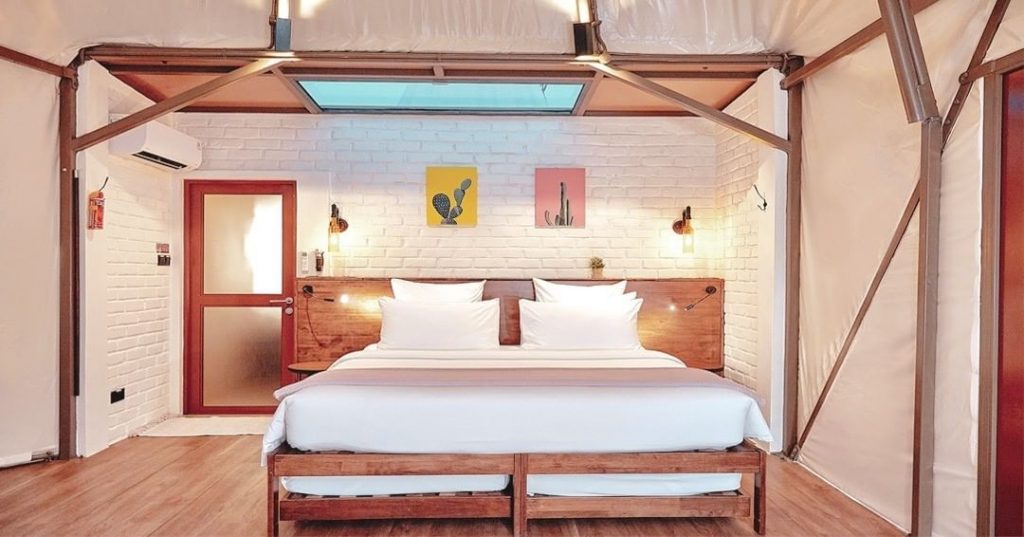 Take glamping to a whole new level at ANMON Resort Bintan, with three accommodation types, such as the Deluxe, Deluxe Lagoon View and Deluxe Private Glamp Tents. At around $276 to $452 per night, the price also includes breakfast at the resort's all-day dining restaurant Compass Rose. Great for families who want to room together, these tents can sleep up to four persons (additional charges apply), with slide out beds. Baby cots are available on request.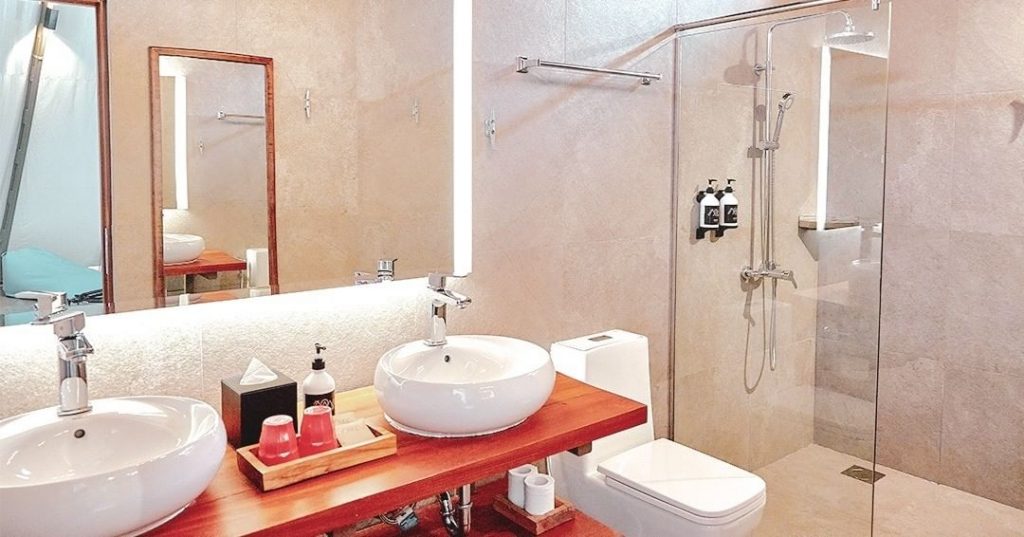 Don't worry, no roughing it here  – all rooms have en-suite bathrooms, modern comforts and enclosed patios. Out on the patios, guests can enjoy in-room dining, whether a leisurely breakfast or a tentside BBQ. In particular, the Deluxe Private Glamp Tents also have additional amenities like hammocks and hot tubs to relax in. While you won't find any TVs, the resort does have free Wi-Fi. Should you need assistance with your travel plans, or a buggy to commute around, simply scan the QR code on your card to contact the digital concierge. 
As the canvas teepees are not soundproof, light sleepers may want to pack along earplugs or noise-cancelling earbuds. Of course, guests are encouraged to lower their noise levels after 10pm.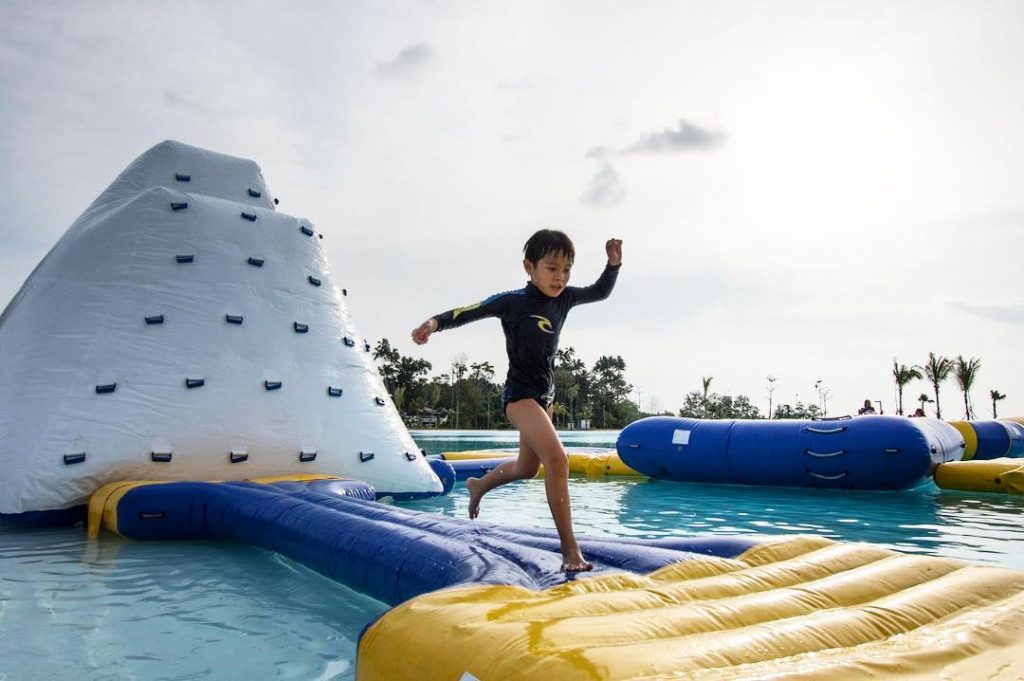 Junior guests can wade in the cool, azure waters of the Crystal Lagoon in Treasure Bay for a splashing good time. The 6.3ha Crystal Lagoon is South East Asia's first man-made, seawater lagoon. Younger children can join their parent aboard the glass kayaks to discover more of the Lagoon – and take gorgeous sunset pictures. Other options include challenging your family to a paddle boat race, or lounge in a cute flamingo or unicorn float.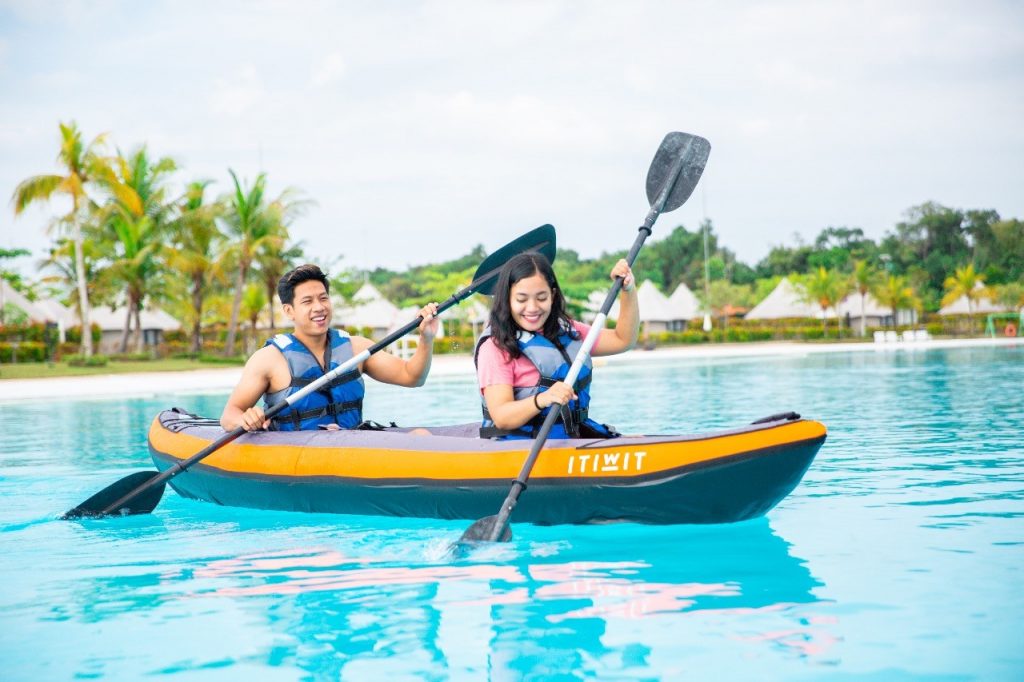 Older kids can try the Slip & Slide or navigate the obstacle course at the Water Sports Park. Other water sporting activities to try in the lagoon include cable skiing, cable tubes, wakeboarding or bumper boats.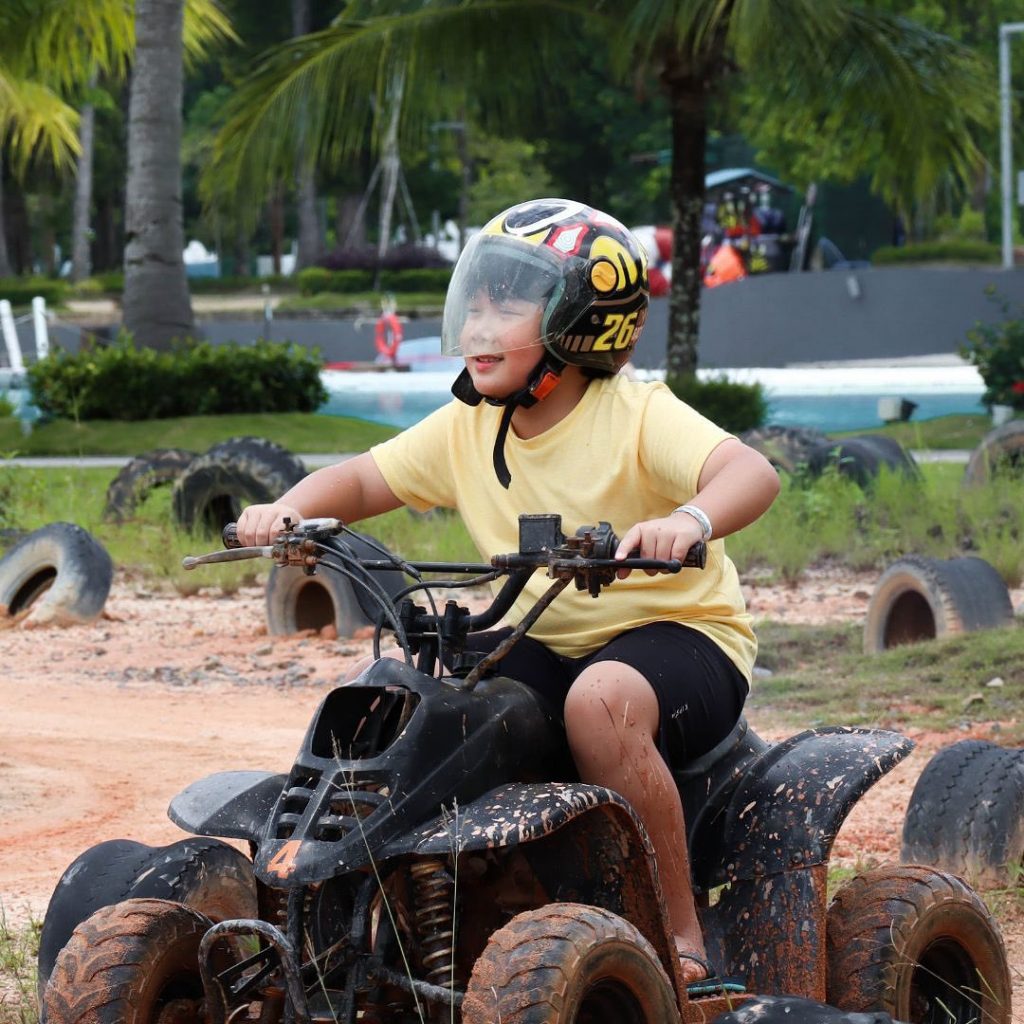 On land, try the ATVs – even little kids can try driving their own mini electric ATVs. Take these all-terrain vehicles and rough it out, navigating through a private jungle trail. For more of a thrill, another option is the two-seater UTV, Little ones can also drive their own kid-sized, four-wheeled Prince Moto, preferably with parental guidance of course.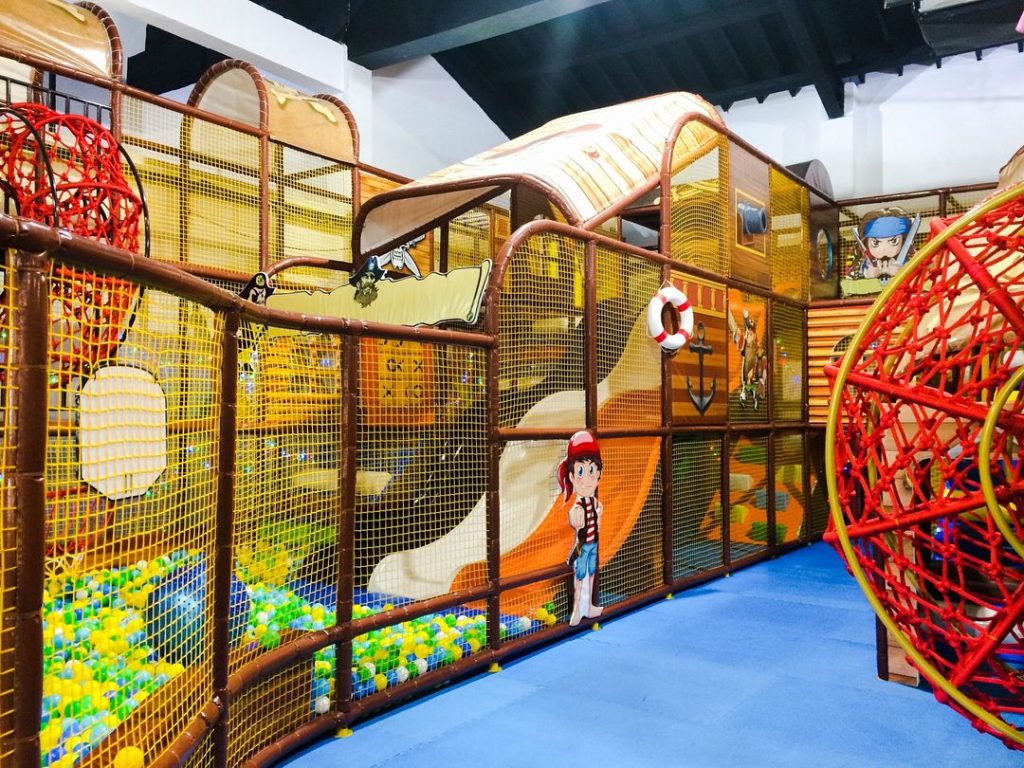 While the buggies can be super fun for little ones, alternatives include the Classic Car or the electric scooters (mandatory training before riding). Too much sun? Hide away in the Pirates' Adventure Indoor Playground, where your kids will enjoy the pirate-themed slides and have a blast at the ball pit.
Mummyfique Recommends: Kids Bundle (around $75), for an unlimited 1-day play at the Pirates' Adventure Indoor Playground and the Slip & Slide. Also included are art and craft sessions, riding the Prince Moto and paddle boats (30 min each) and lounging on the couple float (1h).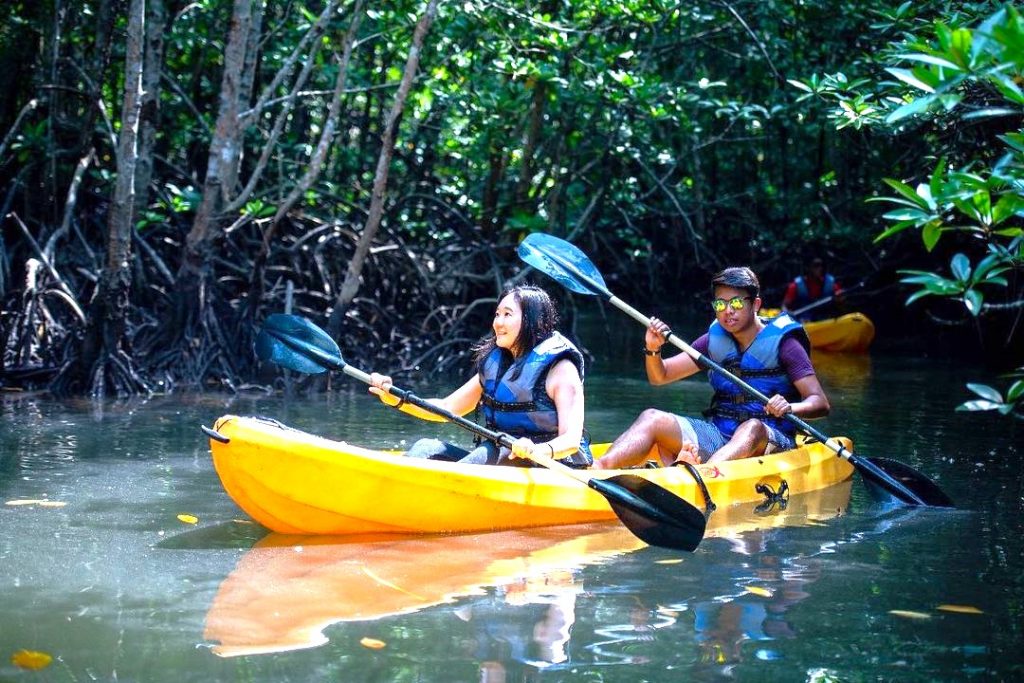 One of the must-do activities in Bintan is exploring the natural private mangroves of Treasure Bay Bintan, together with an experienced guide. Travel either by eco-friendly kayaks or pontoons to learn about Earth's ecology and immerse yourself in endless greenery. At night, take the pontoon into the mangroves, lit up by the glow of fireflies. 
City kids can venture outside of the resort and learn about nature's eco-cycles at the Eco-Farm tours. Some examples of fruits that your kids can see include pineapples, dragon fruits, corn, papaya, jackfruit and vegetables like green spinach, bittergourd and lady fingers. Nearby, visit animals like the sun bears, Sumatran elephants, Estuarine crocodiles and rare birds like lories, eagles and vultures at the Safari Lagoi sanctuary.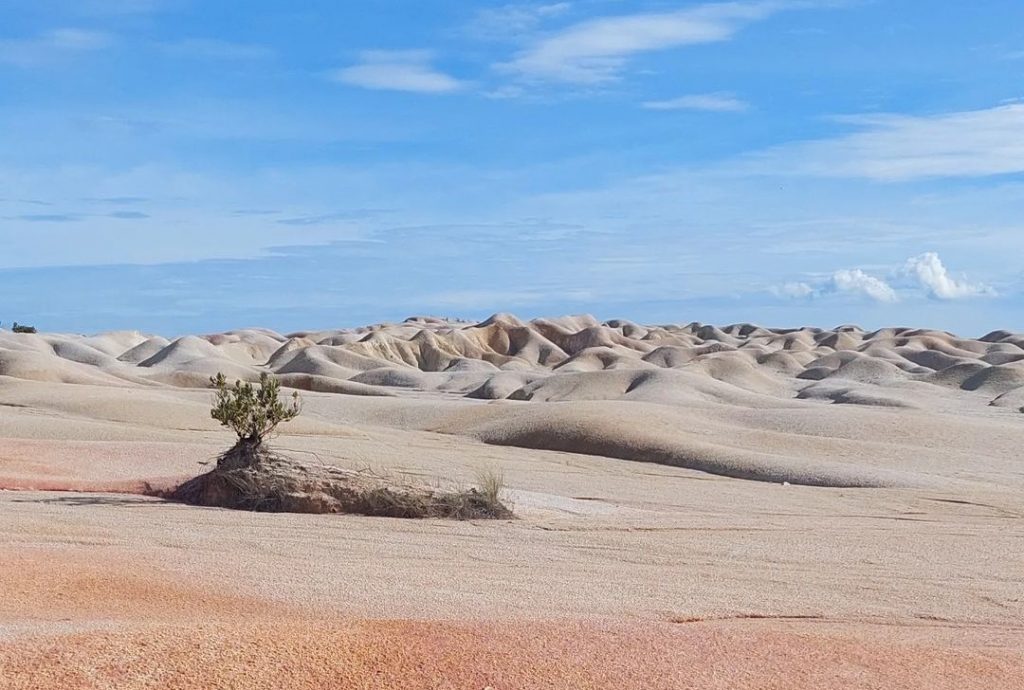 Looking for Instagrammable spots in Bintan? Try the Gurun Pasir Busung, once a sand-excavation site. Now, the area more closely resembles a desert sandscape with rolling sand dunes. Or, head to the Blue Lake, or Danau Biru Kawal, with turquoise blue waters and majestic rock formations. It was once a large crater in an abandoned mining site, and over time, the crater filled with rainwater.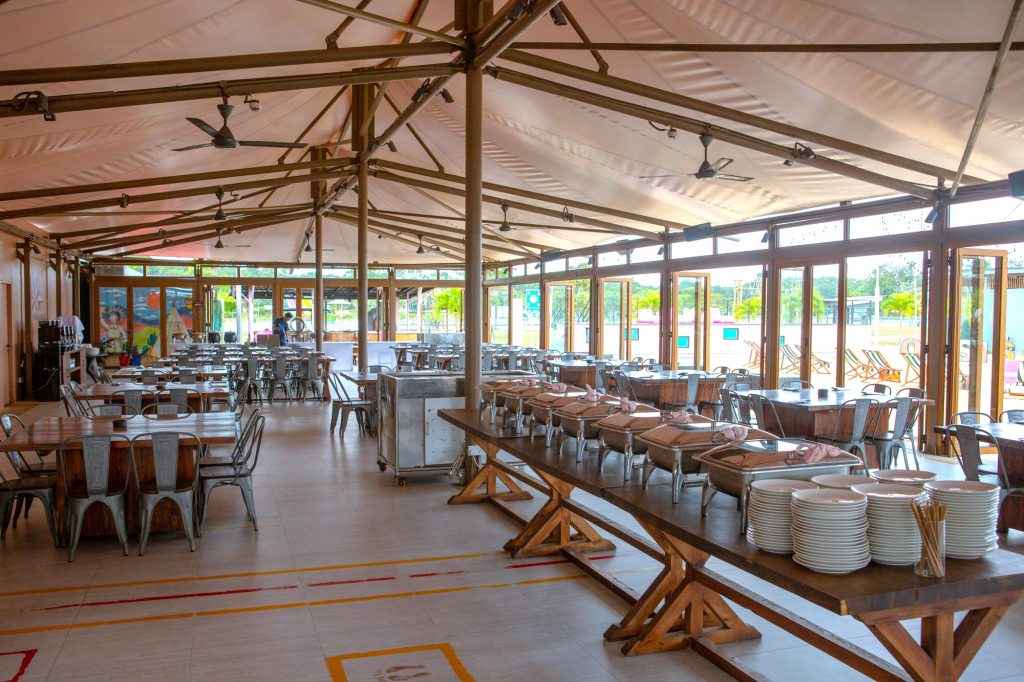 Enjoy a wide range of international and Asian cuisine at breakfast at the Compass Rose, including Belgian waffles, pain au chocolat, an omelette station, and more. Kids – and those young at heart – can also enjoy a range of cereals. The Compass Rose offers guests a communal dining experience for breakfast, lunch and dinner, with responsibly sourced ingredients. Other dishes guests can try include the grilled ANMON Catch of the Day, with either steamed rice or shoestring fries. Other than local Indonesian cuisine, try the delicious Lamb Shakshuka, or the Squid Shawarma. Younger guests will love kid-friendly favourites like the Junior Burger or the Junior Bolognese. Otherwise, try the wood-fired pizzas at Mad Pizza.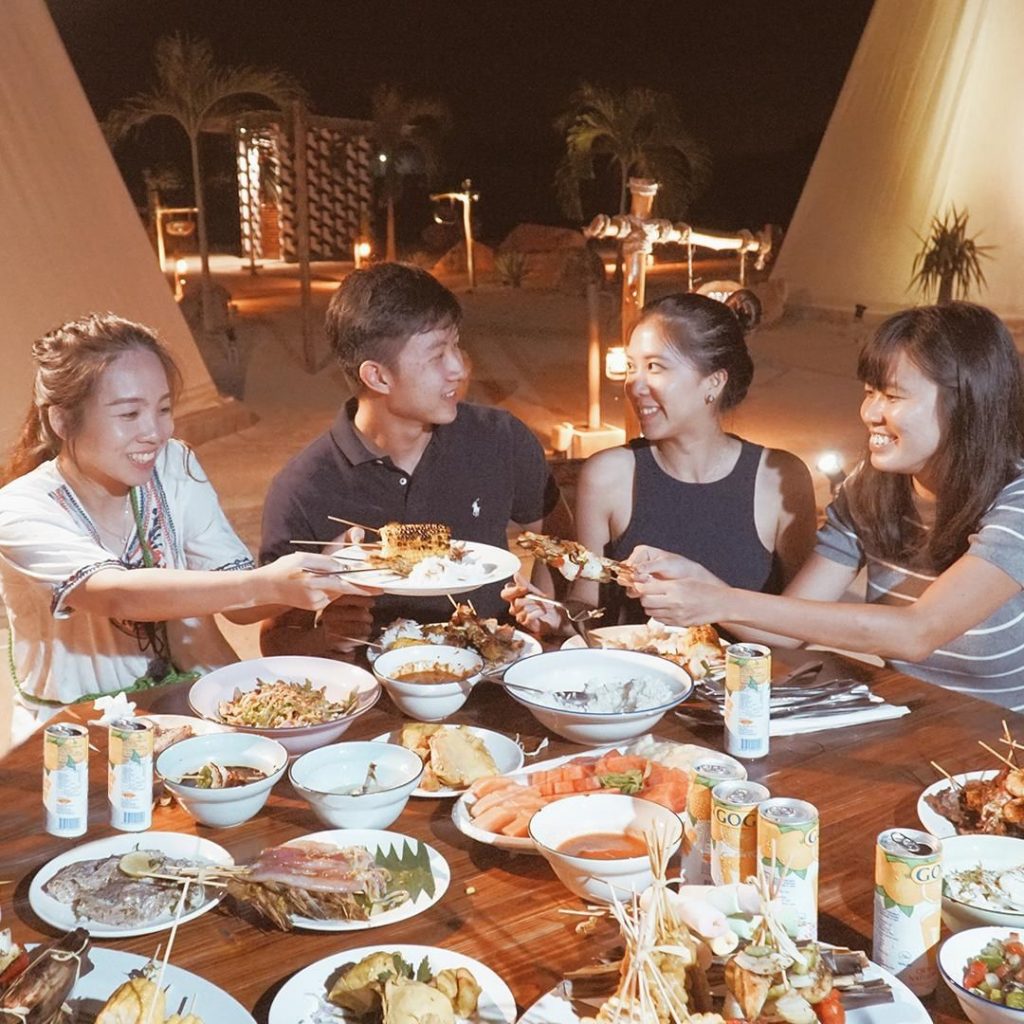 Alternatively, dine within the comfort of your teepee. Order room service or take it up a notch and have a delicious tentside BBQ with your family. Alternatively, savour the peace after your children have fallen asleep, and have a romantic dinner instead – you can even add custom decor to make it extra special.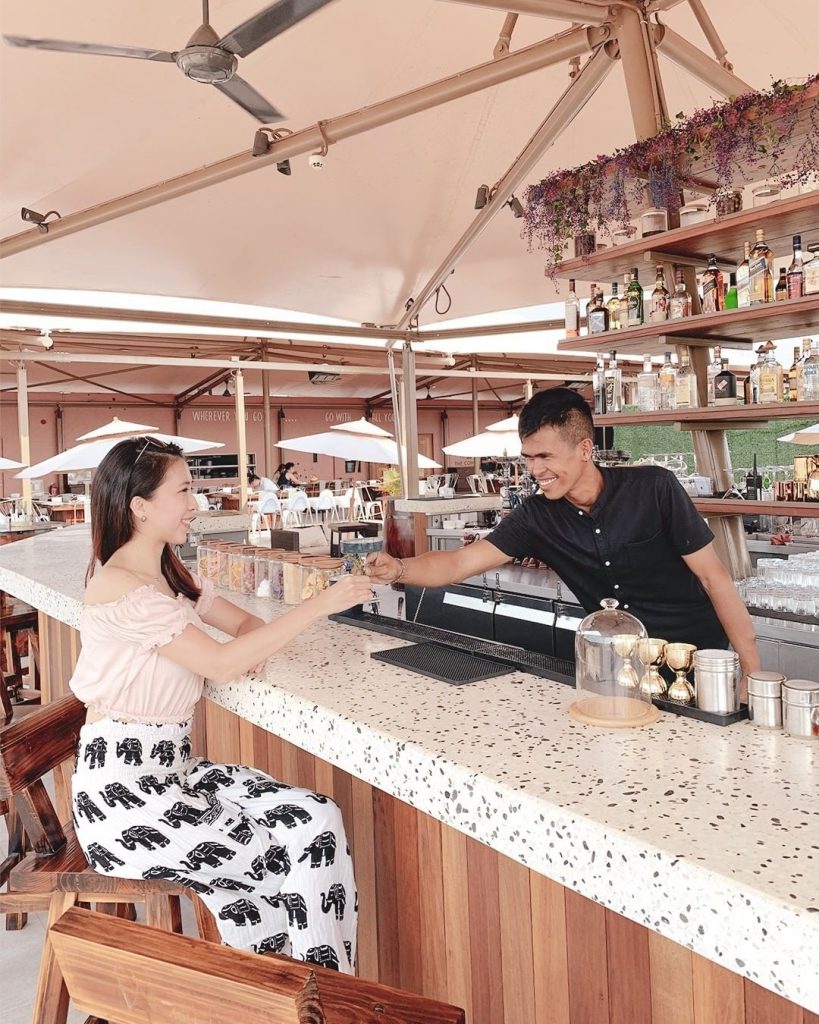 If you prefer a tipple, TIPI bar offers a delectable selection of fancy and unique cocktails, curated and served by a Singaporean award-winning mixologist. Try their signature cocktails like the Teatime Shrine or the Dance of Fire God Ra or indulge in a shisha session at TIPI bar. Alternatively, ask them for recommendations on what to drink. Even better, the team can also create signature concoctions for your event like a lemon lavender or rose-gold themed mocktail.
Of course, if you wanted to try some of the freshest seafood, you might want to venture a little further out of the resort. ANMON recommends the Kelong Seafood restaurant, featuring delectable crustaceans like crab, lobster and prawns, with a panoramic view of the South China Sea.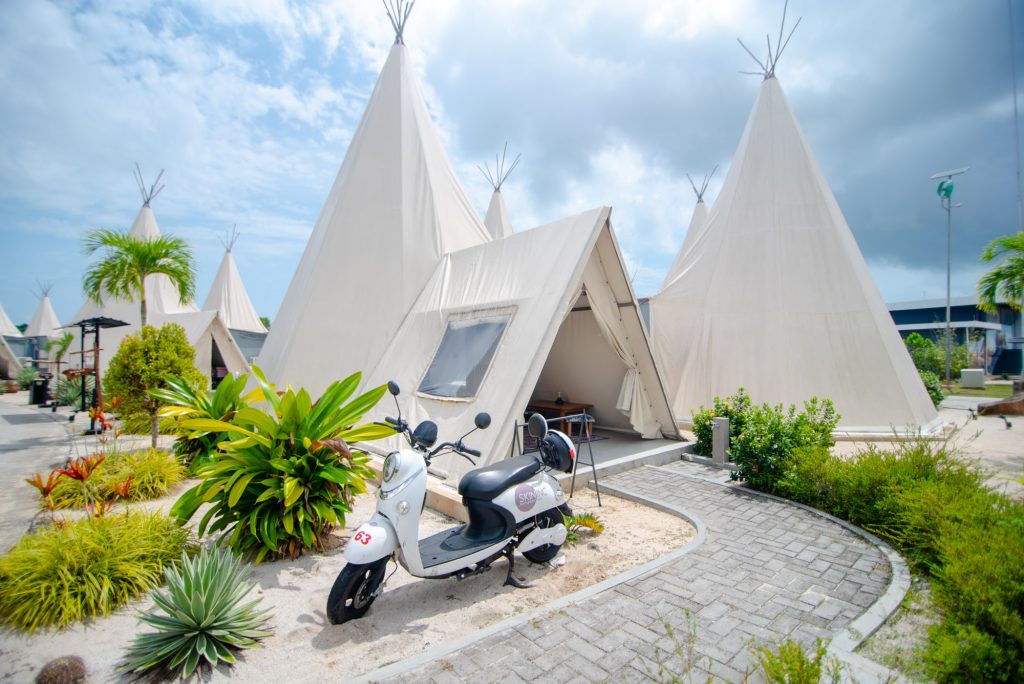 The ANMON Resort Bintan has also taken steps to be more sustainable. For instance, the buggies and scooters use electricity rather than being fueled with oil. Within the teepee's bathroom are shampoo, shower gel and conditioner, provided in recyclable bottles. Above the bed is a skylight to let in lots of natural light into the teepee. Additionally, the open concept areas in ANMON helps reduce the use of electricity, contributing to energy conservation. At night, you'll need to use your phone's torchlight feature or bring a battery operated one as you may have some difficulty finding your way back to your tent in the dark. 
Another sustainable area is the Crystal Lagoon Bintan, constructed with patented eco-friendly technology. This allows limited resources like water and energy to be used more efficiently, using 2 per cent of the energy required by other conventional filtration pools.
Relevant Reads: Skin Inc Anniversary Celebrations at the ANMON