With marriage comes an exciting experience as you and your partner embark on a journey together. Additionally, it comes with a range of challenges that includes merging your belongings together. Space is always a concern and this is where investing in a self-storage facility might just be the answer. Here are some tips on how to manage your belongings before deciding on a self-storage solution that will suit the both of you.
Create an Inventory
If both you and your partner previously lived separately, you're likely to own duplicate items. These include kitchenware, furniture, small appliances as well as cleaning supplies. Before moving into your new shared home, make a list of all your belongings and have your partner do likewise. Then, compare the two inventories and determine which items you want to move into your home.
Decide Which Items to Discard
The next step for both of you is to decide on individual items you want to keep, discard, donate, or sell. This can also be done for duplicate items. However, when deciding what to bring to your new home, be respectful of each other's wishes and feelings regarding belongings of sentimental value.
Consider Available Storage Space at Home
Thereafter, examine the amount of available storage space you have at home. These include cupboards, storeroom, and shelves. In this way, you will have a realistic idea of what you can keep and what needs to be discarded or placed in self-storage.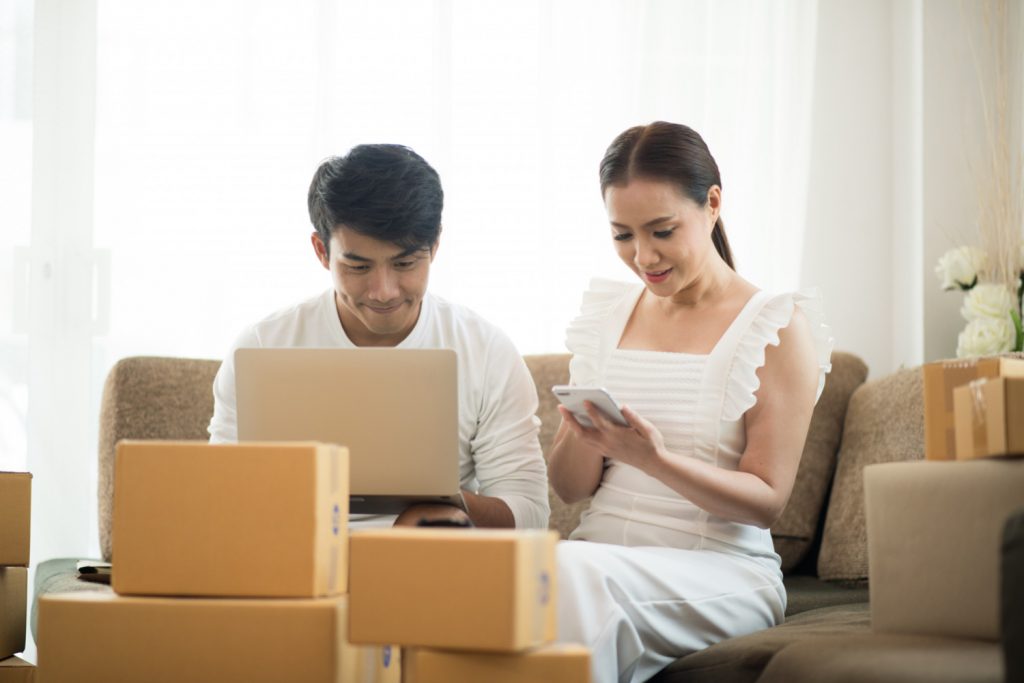 Once the both of you have decided to invest in a self-storage unit, the final step before moving your items is to decide how best to use this newfound extra space wisely.
Be Flexible
While it may be tempting to move all your duplicate items to self-storage, be flexible in your discussion with your partner. Duplicated items will come in handy as a backup plan where in the event one electrical appliance fails, there is another! However, this adds to the clutter and perhaps donating duplicate items might be a better idea. There may also be some sentimental belongings that you and your partner don't want to part with. Try to find a middle ground and be flexible when about which duplicated items to keep and which to donate or give away.
Plan Ahead
When deciding what items to store, think about the future and make short-term as well as long-term plans. For instance, a dining room set that doesn't fit in your current home may be useful later on in a bigger house that you plan to purchase in future. Perhaps you might have a valuable art piece that can't quite suit your home at the moment. Then consider storing it preferably in a climate-controlled environment first.
Create An Inventory List
Storage units are available in a wide range of sizes. Before transporting the items to the unit, make an inventory list so that you know what's in storage. This way, it makes it easier to label the boxes and also how to organise them for easier access.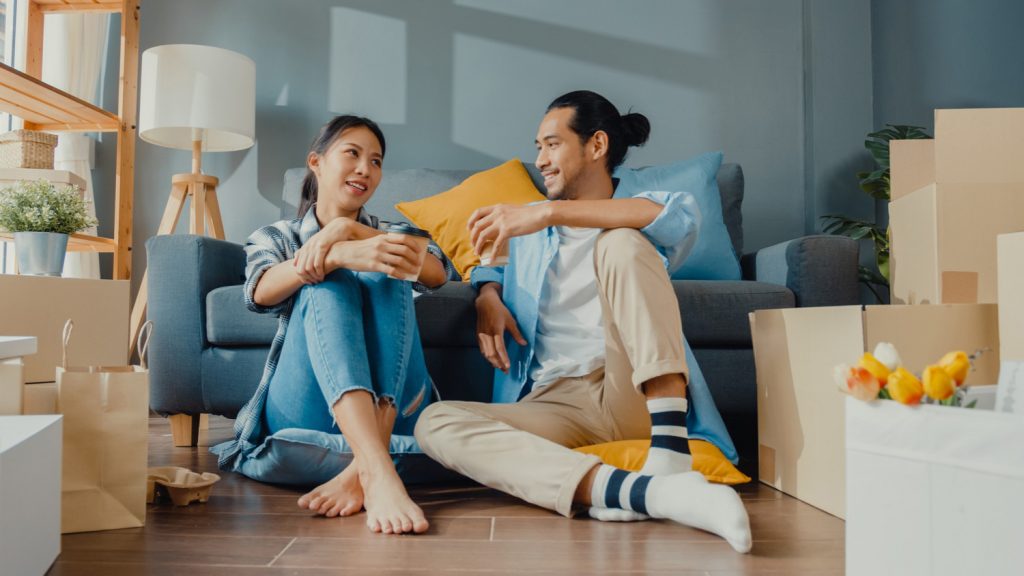 Invest in Climate Control
A climate-controlled storage unit protects furniture, jewellery, books, and precious property. Furthermore, having climate control feature helps safeguard fabrics against mould and mildew, keeps metal from rusting, and prevents wood from cracking due to temperature changes. This option is best for any sentimental, valuable, or delicate belongings.
If you're looking for a self-storage unit, explore Extra Space Asia's storage spaces as you merge all your couple belongings. The friendly staff at Extra Space will be glad to assist you with any further enquiries. All you have to do is visit Extra Space Asia's website to get a quote or head down to their nearest storage facility near you. Next, download the newly launched Yes! App to access your storage unit conveniently. Once you have organised your items to store, unload them into your chosen storage space!
Interesting to note that Extra Space Asia is the first self-storage company in Singapore to develop an app, Yes!, which allows you as customers to have an overview of your storage information, make payments on-the-go, as well as to earn points which can then be exchanged for a variety of digital vouchers and rewards.
Starting from only S$50 a month, enjoy more space at home by decluttering your wardrobe and storing your seasonal items at Extra Space Asia! Place down an enquiry via their website. For more details, visit Extra Space Asia Self Storage at https://www.extraspaceasia.com.sg/.