When, like me, you have highly energetic minis, an indoor dance party just before nap time sounds like the perfect weekend activity for the whole family.
Which is why we found ourselves at Silent Disco Asia, located at Marina Bay City Gallery last weekend. As part of the iLight Marina Bay festival, there is a special kiddy edition of the event, where family-friendly tunes are played.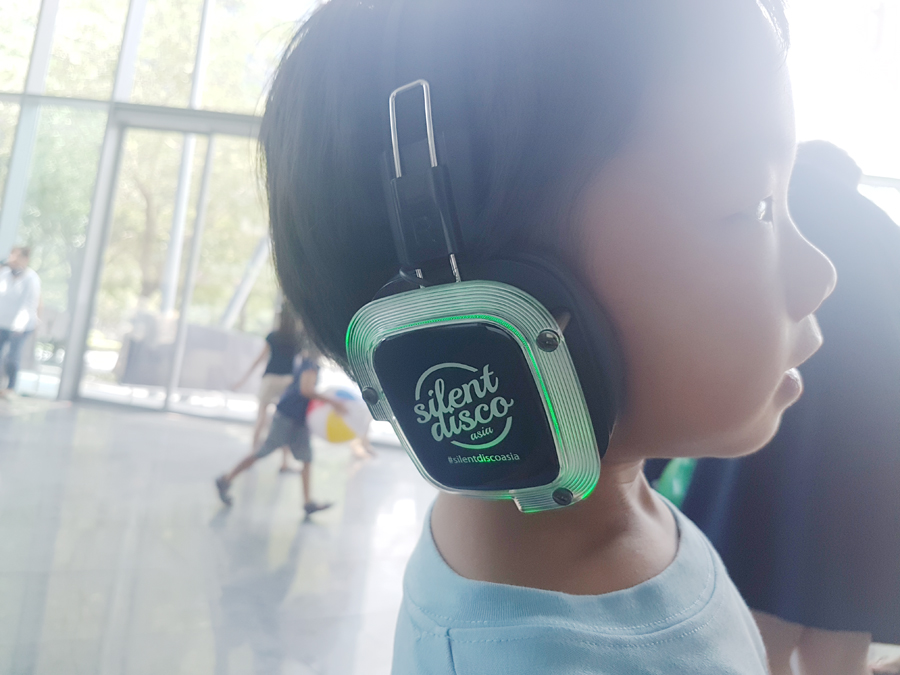 Instead of the usual disco atmosphere where there is loud music blasting into your ears, the silent disco, is well, silent — at least to the on-lookers, as all partygoers have earphones on. When we entered, we were each given a set of earphones and were told that we could pick one of three music channels (helmed by different DJs) to listen to. Depending on the channel that you choose, the headphones light up in different colours. My children found this highly amusing.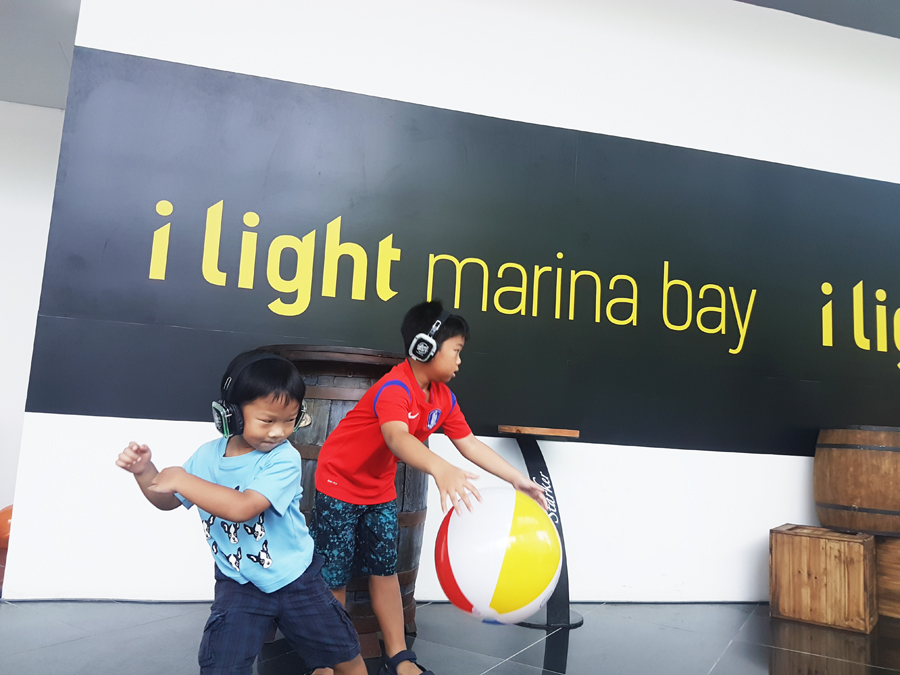 Once they had their headphones on, it was party time for my two boys. To make it fun for the little ones, Silent Disco also had beach balls and balloons in the premises. Needless to say my boys headed straight in their direction.
For parents who may be afraid that the earphones might be too big for their kids, don't worry, Silent Disco has thought of that too. When we first got there, my younger son Ethan's headphones kept slipping off his small head so the staff provided a sponge to prop the headphones up, thus keeping it firmly on his head. He wasn't he only one with the same issue and it was rather entertaining to see so many children running around with colourful sponges of different shapes (Ethan's was a fish) on their heads.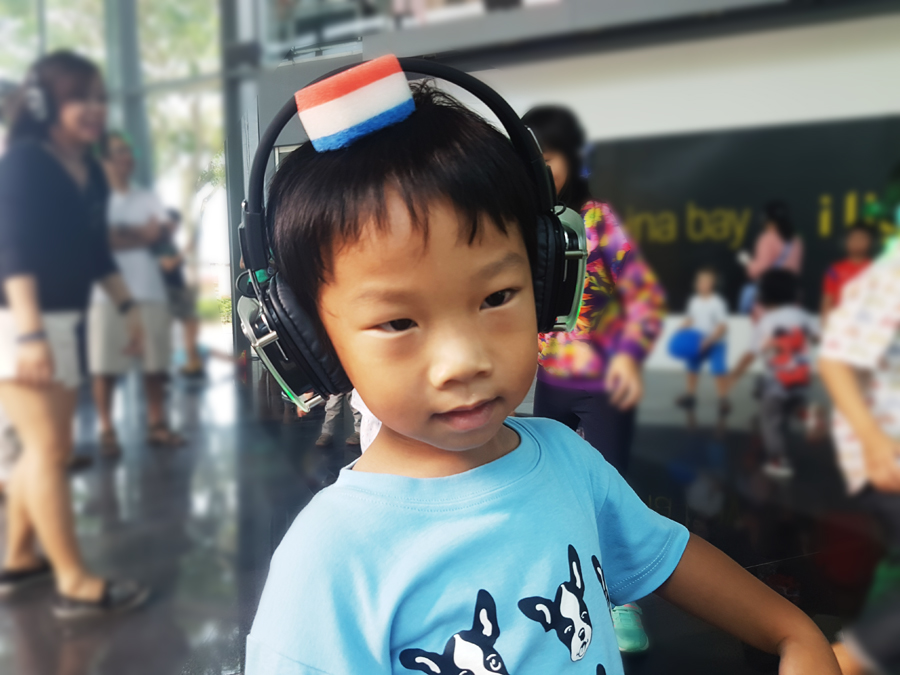 Music selection-wise, each of the channels have a distinct musical direction. The green channel plays a mix of retro and pop, the blue channel is mostly RnB tunes, and the red channel has a rock vibe. Among the three, the green channel was the clear hit with the kiddos, especially when 'Gangnam Style' and 'Let it Go' from the movie, Frozen, came on. Suffice to say that when the latter came on, all the little ones in the disco started to sing along.
All in, it was a refreshing activity for my two boys and a great way to expend their energy in a fun yet healthy way.
Silent Disco Asia Kid's Edition is available on weekends at 1pm for the month of March and tickets are available here at S$12 per person or S$40 for a family of four. You can also find out about the other Silent Disco events at iLight Marina Bay here.