As the Christmas season approaches, it's time to spruce up the house with some festive cheer, and of course, set the stage for all the house parties to come.
With that in mind, we've put together our inaugural Mummyfique's guide to Christmas decorations in Singapore. Read on to find out where you can get all your festive decorating essentials.
The Verge
Let's start with the one stop decoration destination. The Verge along Serangoon road is home to not one, but five mega shops that specialise in artificial flowers and decorations for commercial purposes. Come Christmas season, all the shops transform their store fronts with over the top Christmas showcases.
Most event companies and commercial properties source their decorations from these stores, which also means that all other customers get to enjoy wholesale prices on  the decorations as well. The range, to put it mildly, is staggering: there are decorations, trimmings and foliages for any theme or design direction you may have in mind for the festive season ahead.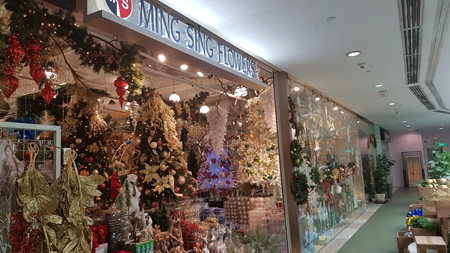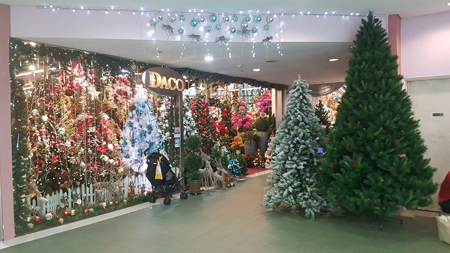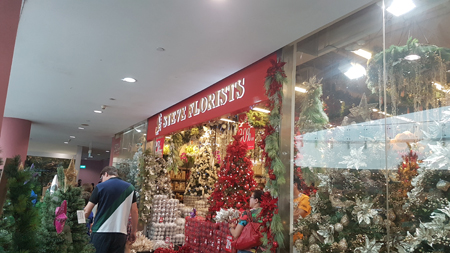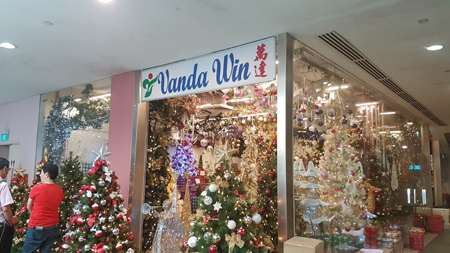 Look at all those trimmings and trees! For lighting solutions head to Chin Giap Soon (#05-06 to 09), they also stock a huge range of other decoration items like topiary reindeer, snow spray, hats and stockings for all your party needs.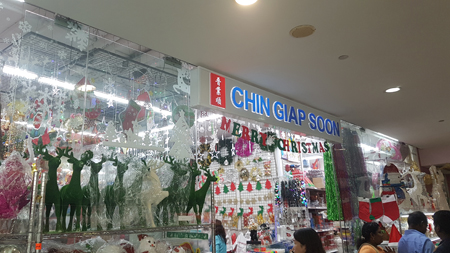 All the stores are located on level 5 of The Verge, 2 Serangoon Road S(218227).
Real Fir Trees
In recent years, real fir Christmas trees have grown increasingly popular, so much so that many large landscaping suppliers in Singapore now carry them. To get one, head to the stretch along Thomson Road where Far East Flora Garden Centre (590 Queensway) and the like are located to pick out your very own tree.
Spotlight and Daiso
We also like that Spotlight and Daiso are side by side in Plaza Singapura. That's the perfect one-stop-shop for all your additional festive touches. Daiso is a great place for all the little decoration needs, and yes, they all cost a flat price of S$2. A very wide range of items are available every year from early November: from tinsel in every colour you may imagine, to party hats, to multi-coloured baubles and even battery operated LED light strings.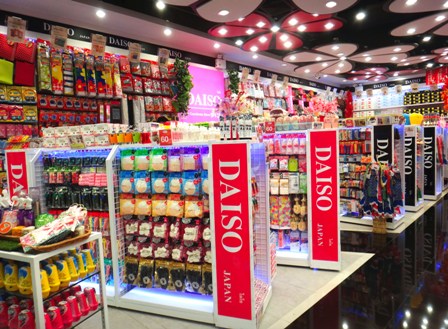 Aside from decorating the home, getting presents for loved ones and friends is another big to-do item on the Christmas checklist. Click here to see online shops that sells unique gifts where you can get your shopping done for everyone in the family.