Like most children in Singapore, Lara Manchharam watched the St Hilda's Secondary School bullying video that went viral last Thursday (14 September).
However, for this seven-year-old girl, it didn't just stop at viewing the video. Instead, she turned to her mum, Shireena Shroff and told her that she wanted to do something to stop bullying from continuing in schools.
That was the start of Lara's campaign to make bullying cease. Lara felt very strongly for the boy who was being bullied while no one intervened. "I've been bullied and it really hurt my feelings, and I don't want anyone to have to feel like that too!"
Her plan is to spread awareness and consciousness about not bullying others through a #BullyFree band. "I chose the colour turquoise for the band as it's a brave and safe colour and the words #BullyFree are on the band. I hope when others see the band, they will remember not to bully."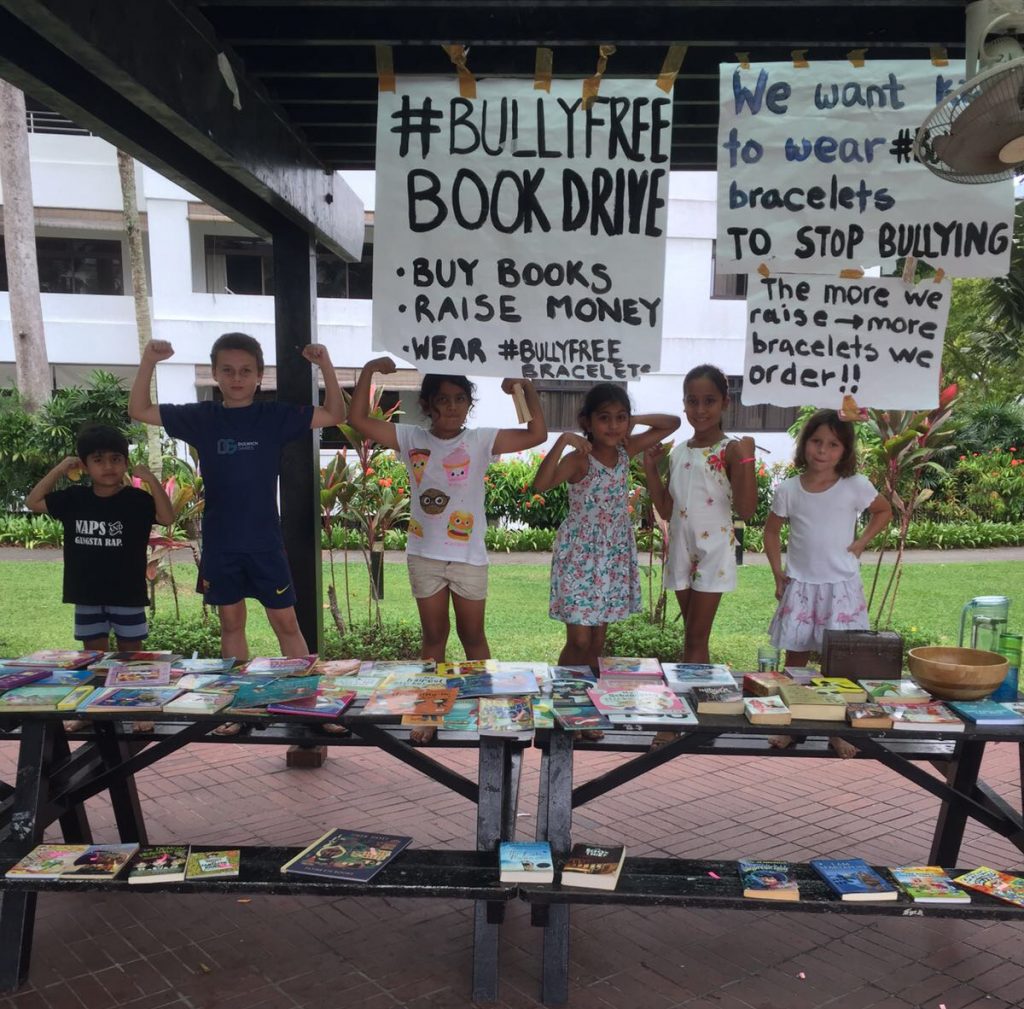 To raise money to buy the initial batch of bands, Lara held a book drive the same weekend. She plans to continue her fundraising efforts to continue buying more bands. "My hope is that every kid will have a #BullyFree band and there will no longer be anymore bullying."
Find out more about Lara's #BullyFree campaign at fb.com/BullyFreeByLara. To get your very own #BullyFree band (pack of 20 for S$30), click here.