Get ready to embark on an exciting journey this September school holiday, brimming with thrilling adventures and treasured moments for your whole family. Whether you're seeking heart-pounding experiences or looking to forge lasting connections, our thoughtfully curated array of activities is tailor-made to cater to families of all ages. Uncover the wonder of science quests, delve into outdoor explorations, and immerse yourself in enchanting performances – all woven together seamlessly to captivate the young and the young-at-heart alike. So, get set to create memories that will be cherished for years to come!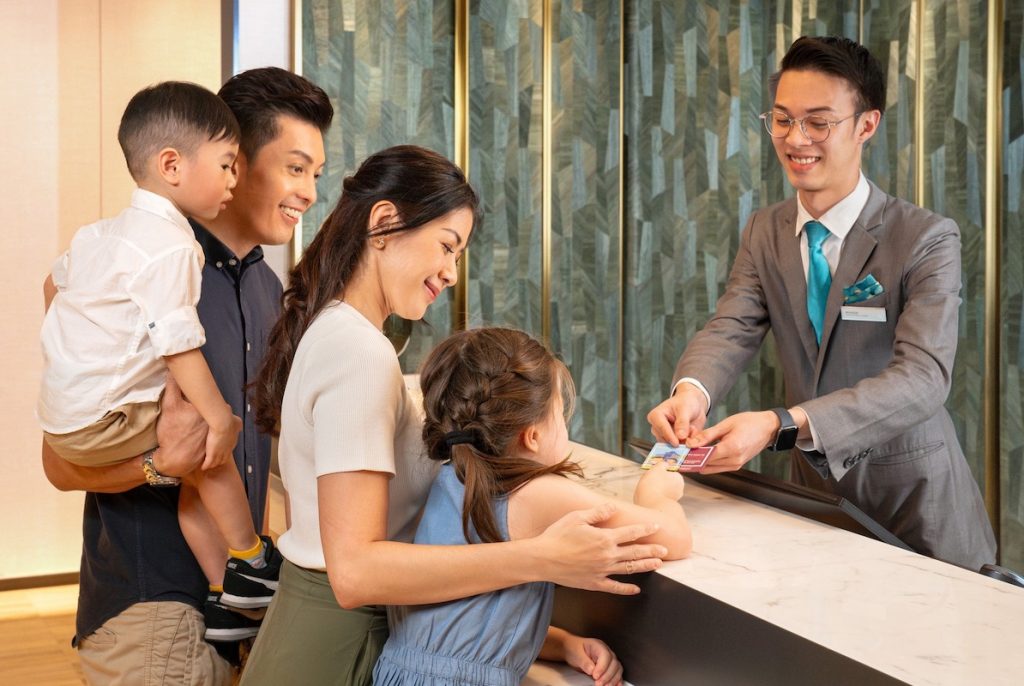 Step into an imaginative family adventure at Hilton Singapore Orchard, where meticulously crafted experiences and amenities eagerly anticipate travelers of all ages. Seamlessly transitioning from daily routines, a spectrum of delights awaits you. From custom itineraries to mouthwatering culinary choices and dedicated Kids Ambassadors, your vacation ensures enduring memories.
For young explorers, the check-in experience revolves around a dedicated kids corner. A welcome backpack, brimming with edu-tainment treasures, promises engagement for young minds.
Among an assortment of family-friendly rooms and suites, designed with comfort and flexibility in mind, you have the freedom to choose. Benefit from the convenience of Hilton's Confirmed Connecting Rooms solution. Exceptional experiences, curated by Kids Ambassadors, encompass personalized postcards for cherished moments.
Immerse yourselves in family-fun activities through the Kids Service Menu, and allow aspiring young chefs to join the Junior Masterclass series. Revel in kid-friendly gourmet delights while dedicated amenities pamper the little ones. Your getaway stands ready to be an all-encompassing, jubilant experience for the entire family.
Location: 333 Orchard Rd, Singapore 238867, +65 6737 4411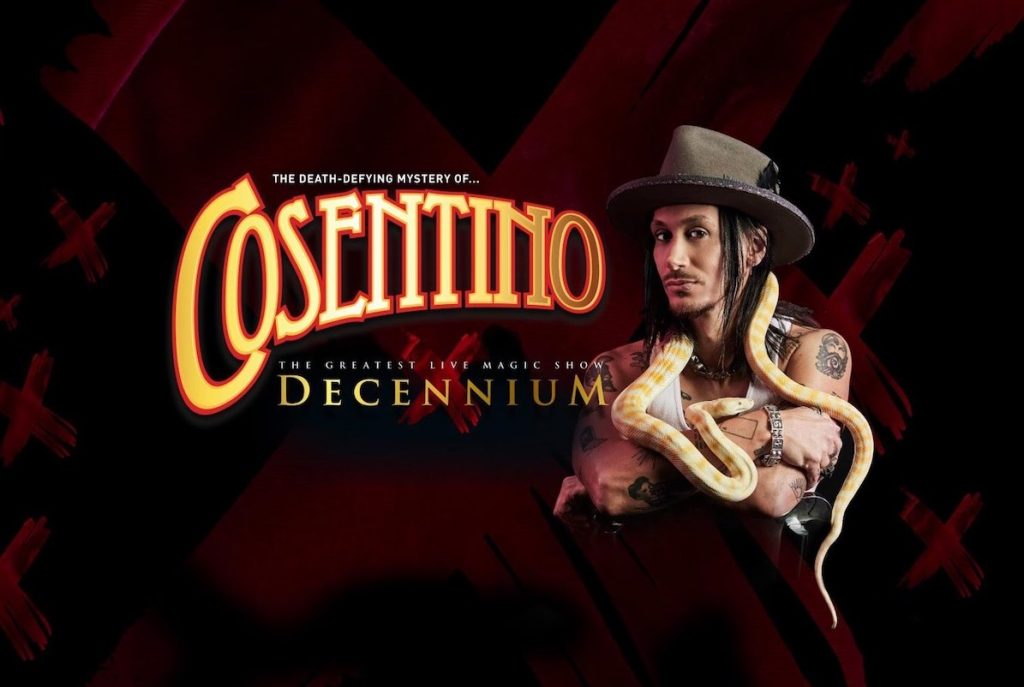 Experience the awe-inspiring magic of Cosentino, International Magician of the Year, as he celebrates a decade of global acclaim with "Cosentino: Decennium – The Greatest Live Magic Show." Prepare for mind-bending illusions, daring escapes, and cutting-edge street magic that defy reality. With Cosentino's fusion of dance and magic, along with audience participation, you're in for an enthralling experience for all. This must-see show is a highlight of Singapore's 2023 calendar.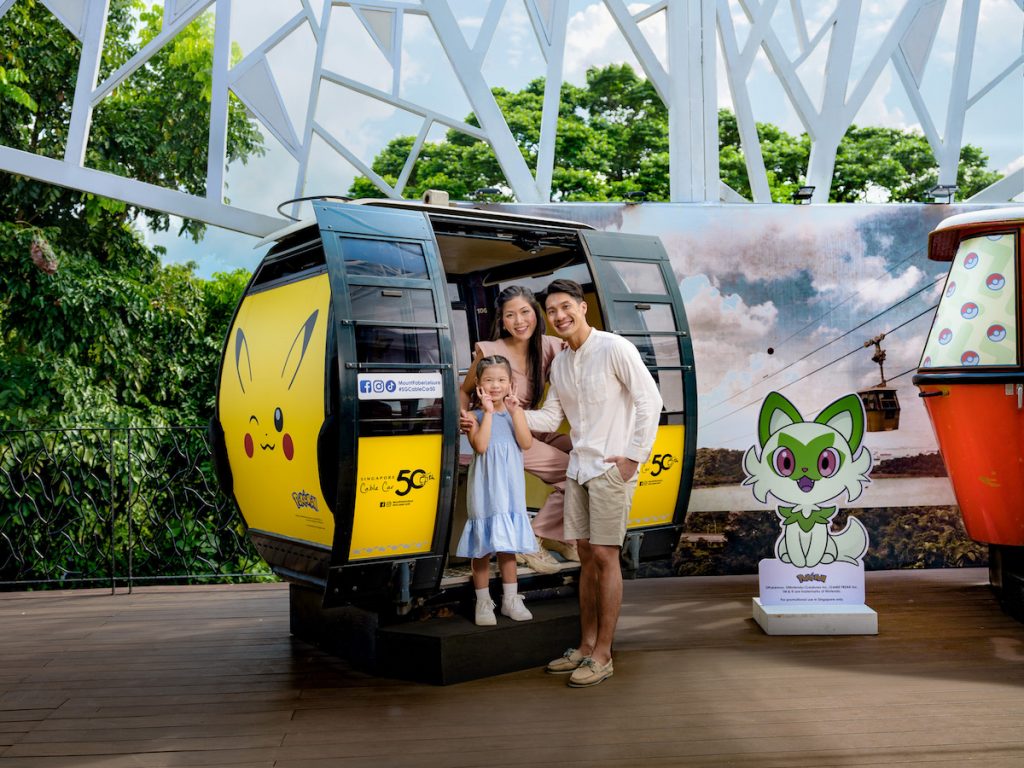 Calling all Pokémon-loving families and adventurers! Get ready for an epic journey that'll have you and your kids buzzing with excitement. It's time to embark on a one-of-a-kind Pokémon escapade with Singapore Cable Car! Glide through the sky in Poké Ball-themed cable car cabins; however, these cabins are more than just a ride – they're a Pokémon wonderland.
Imagine the joy on your kids' faces as they step into cabins adorned with their favorite Pokémon characters. Pikachu, Sprigatito, and more will be right there with you as you soar above the cityscape. It's not just a cable car ride – it's an immersive experience that turns your sky-high adventure into a Pokémon dream come true.
Whether you're a parent seeking to create magical memories or a dedicated Pokémon enthusiast, this enchanting ride is definitely calling your name. Don't let this Pokémon extravaganza pass you by – it's the ultimate family adventure that promises thrills, laughter, and unforgettable moments for all!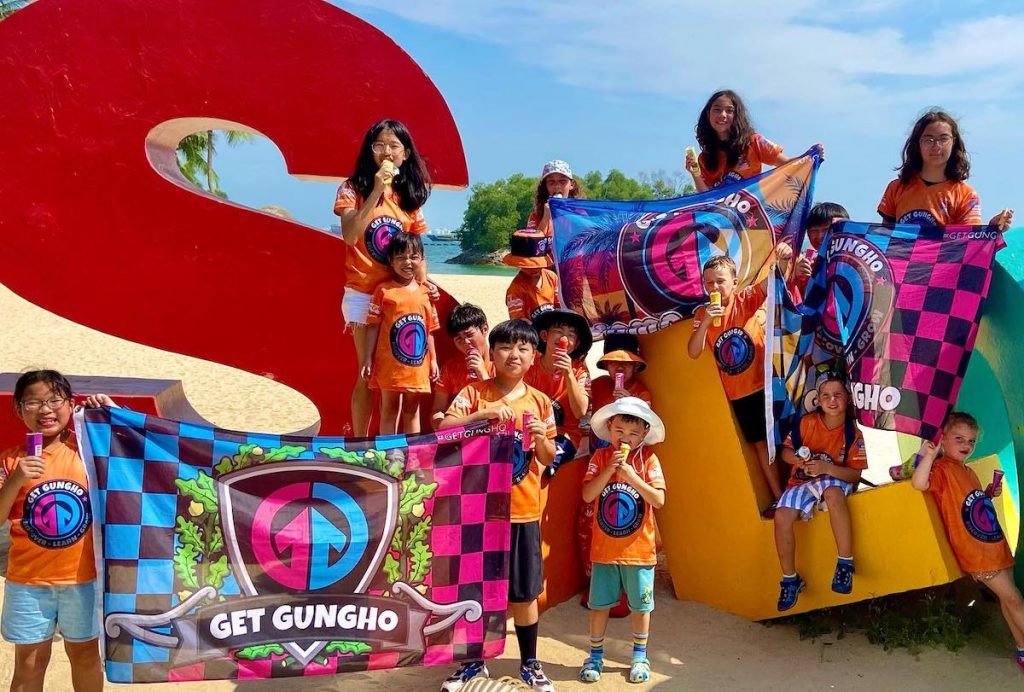 Calling all adventurers and young mateys! Set sail on an epic journey with Camp GungHo's Perilous Pirates this September school break! Embark on a thrilling escapade at Get GungHo's Perilous Pirates camp on Sentosa from 4th to 6th September. Dive into a treasure-filled adventure, where your little ones will talk like pirates and hunt for hidden gems. Conquer Adventure Cove Waterpark's wild waters, climb and crawl at Nestopia netted adventure playground, and explore the magic of science through playful experiments. Craft pirate costumes and 3D pirate-themed magnets, and upgrade for extra excitement with MegaZip or MegaBounce. Open for all adventurers aged 5 to 12, this swashbuckling experience is a must for landlubbers. Secure your spot now for a treasure-filled journey! Limited slots available – yo ho ho, me hearties!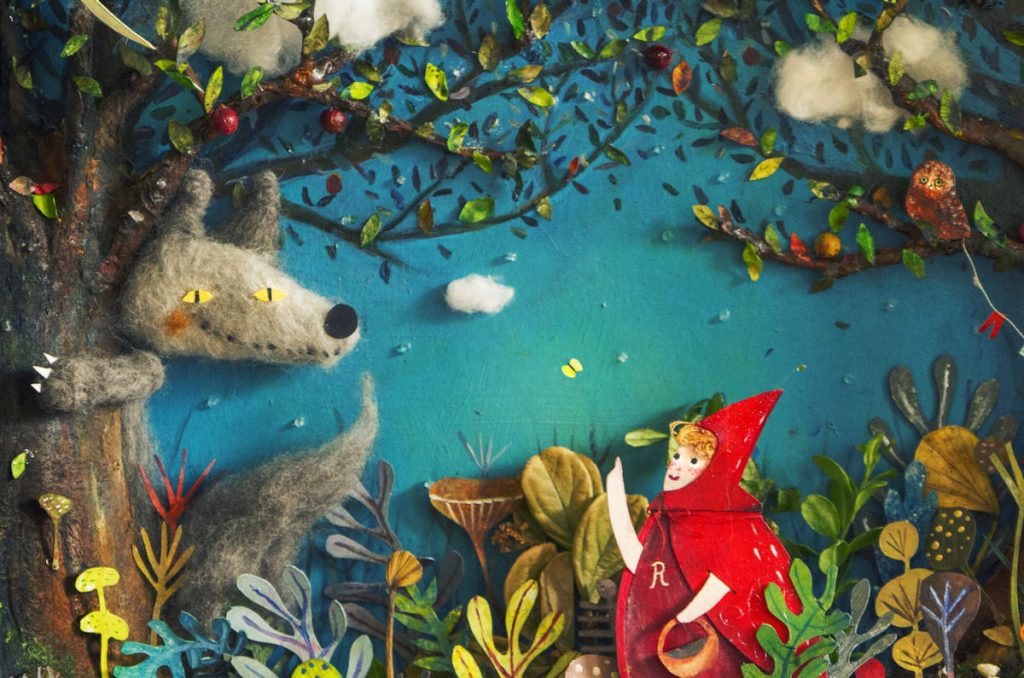 During this exhilarating September school break, immerse yourself in a unique retelling of the classic tale of Little Red Riding Hood, brought to life by the creative collaboration between the Singapore Symphony Orchestra and Dandi Productions. Witness the spirited Roald Dahl's Little Red in action as she artfully outwits the wily Big Bad Wolf. With the magic of captivating lighting, enchanting music, intricate costumes, and dynamic theater, the narrative unfolds, culminating in Little Red's triumphant victory over the cunning wolf.
Enhancing the experience further, actors adorned in captivating costumes seamlessly perform alongside the orchestra, creating a delightful show suitable for ages 4 and above. While no admission is granted for infants-in-arms, entry can be secured with a valid ticket. This innovative and engaging production brings a fresh perspective to the beloved tale, making it a must-see event that promises to captivate audiences young and old alike.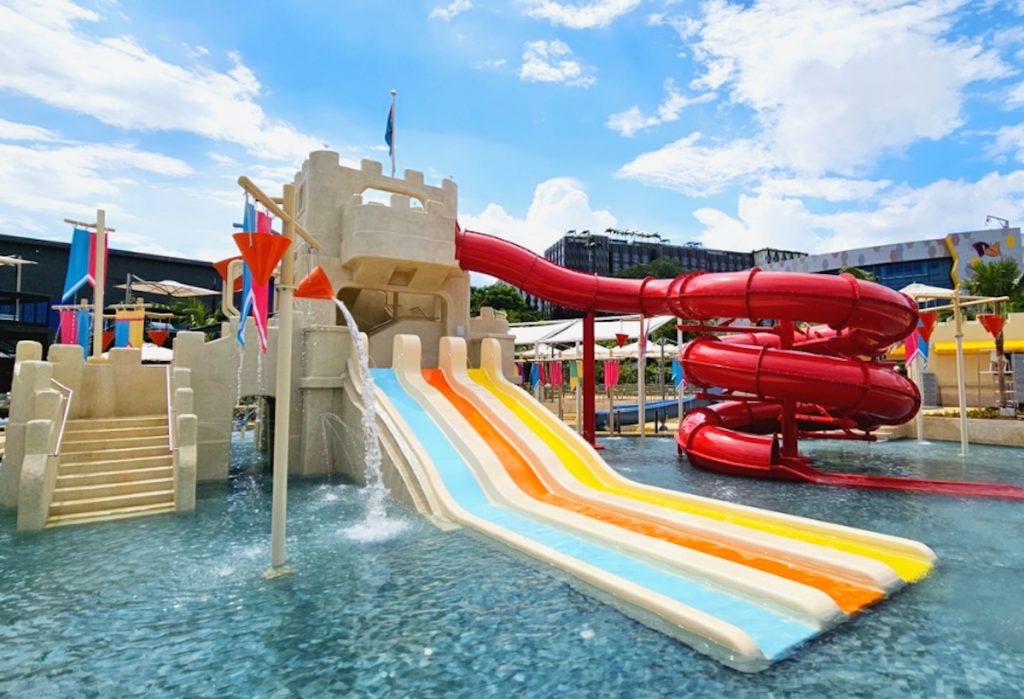 Escape to the family haven of Splash Tribe within The Palawan @ Sentosa, a sprawling oasis spanning 183,000 sqft. Amidst eight attractions, Splash Tribe shines as the highlight, offering a whimsical play realm with sandcastle charm, twisting slides, aquatic wonders, and towering water jets for immersive bonding. Children can thrill with three heart-pounding water slides, from a tunnel slide to shared adventures, and even a pint-sized green twist slide.
Seek tranquility in Splash Tribe's infinity pool, suitable for all ages with depths from 0.5m to 1.2m. Indulge in delectable dishes and tempting beverages while admiring the signature Prawn Flatbread and Crispy Battered Fish and Chips. Admission at S$10 for ages five and above includes access to various zones with options for four-hour reservations or two-hour walk-ins. Operating hours vary by day; reservations are recommended.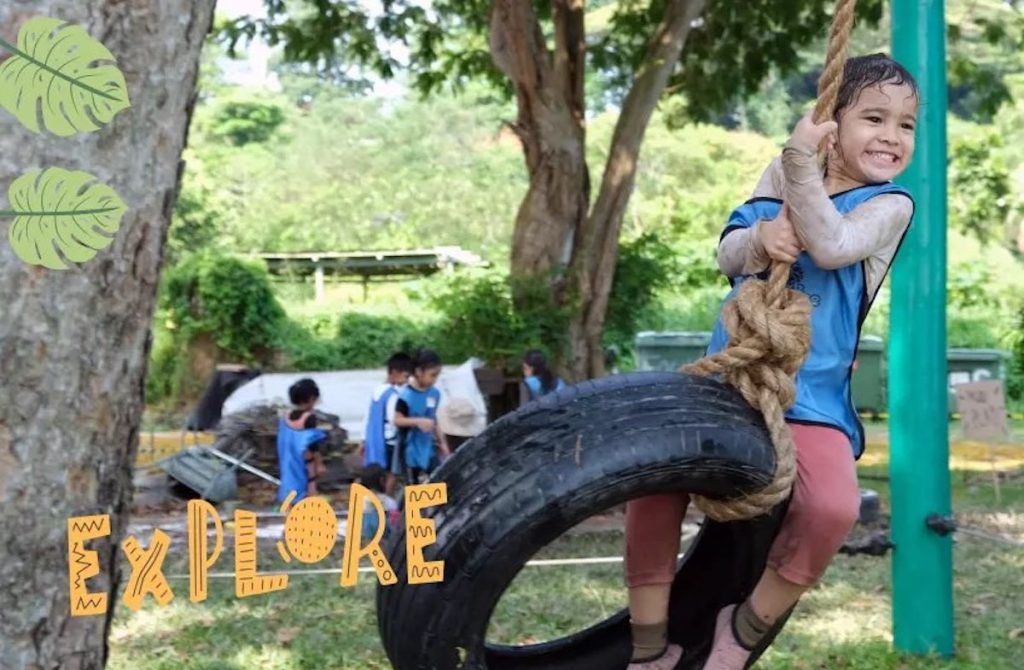 Ignite your child's curiosity and creativity with the Little Explorers' Half-Day Camp by ForestPlay. This adventure-packed experience offers a day of learning and exploration that nurtures their growth and development.
Upon entry, receive S$50 worth of Otah & Friends merchandise, setting the stage for an exciting day ahead. Engage in the ForestPlay Nature Playscape Free Play, a collaborative and creative playground designed to enhance emotional self-regulation and confidence.
Take part in the Nature Scavenger Hunt, building resilience and adventure as you explore nature. Join the Sustainability Workshop, creating a DIY Bug Hotel, enhancing collaboration and nature connection. Book here!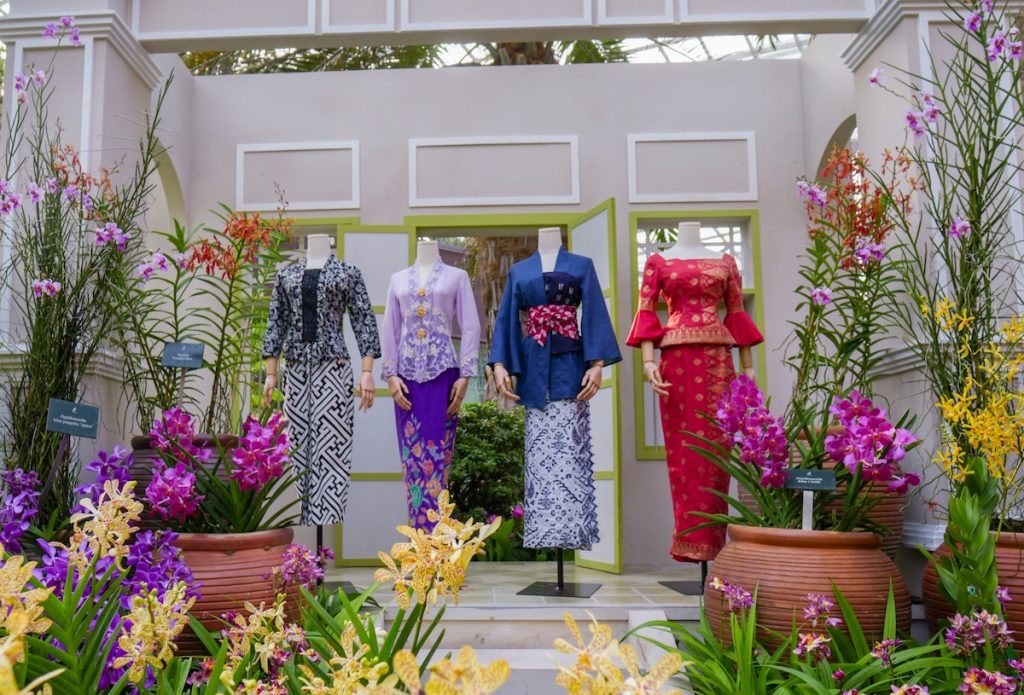 Experience the allure of orchids from the east tropics like never before at this year's Orchid Extravaganza. Get ready to be enchanted by the same magic that captivated early botanical explorers and plant hunters. As you journey through, witness the distinct charm of each country brought to life by orchids native to their lands, thoughtfully accompanied by exquisitely recreated traditional houses adorned with cultural artifacts and intricate handicrafts. Adding to the significance, the National Heritage Board shines a spotlight on the kebaya, a true cultural gem. This collaboration enhances the celebration, resulting in an enchanting fusion of heritage and botanical wonders that guarantees an unforgettable experience. Don't miss your opportunity to immerse yourself in this exquisite tapestry of nature and culture!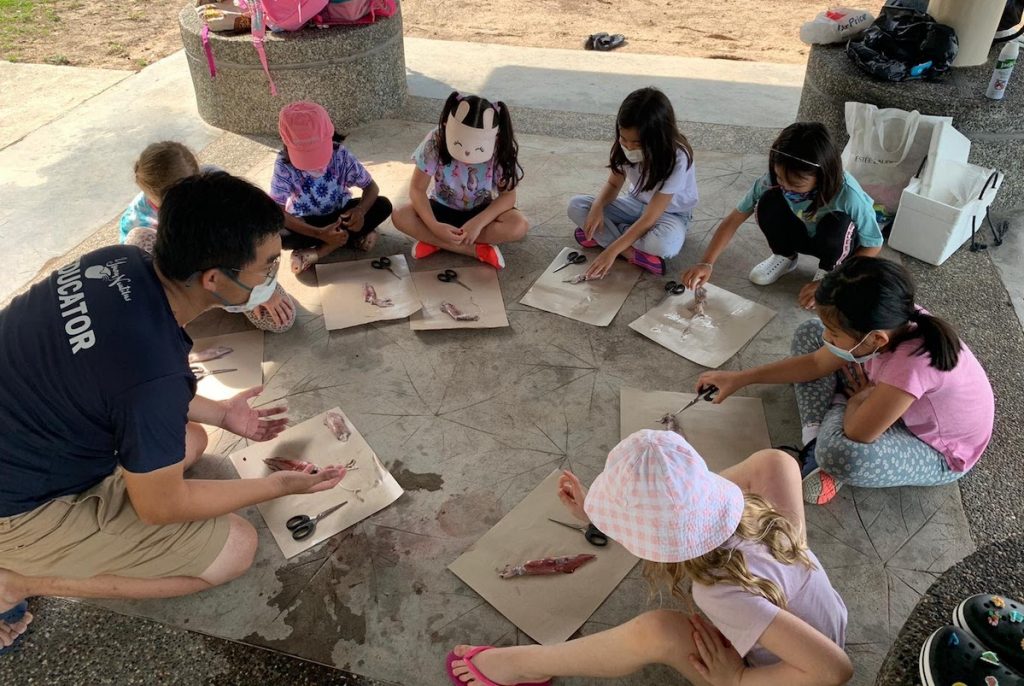 Ever wondered about being a Marine Scientist? Now's your chance to experience it firsthand! Join a coastal day camp as budding "Marine Scientists." Immerse in local biodiversity, unlock squid secrets, and join a beach cleanup. Don water shoes, magnifying glass, explore as Marine Scientists. A day of excitement, curiosity, hands-on exploration brings unforgettable memories and love for marine ecosystems. Join and unleash the scientist within!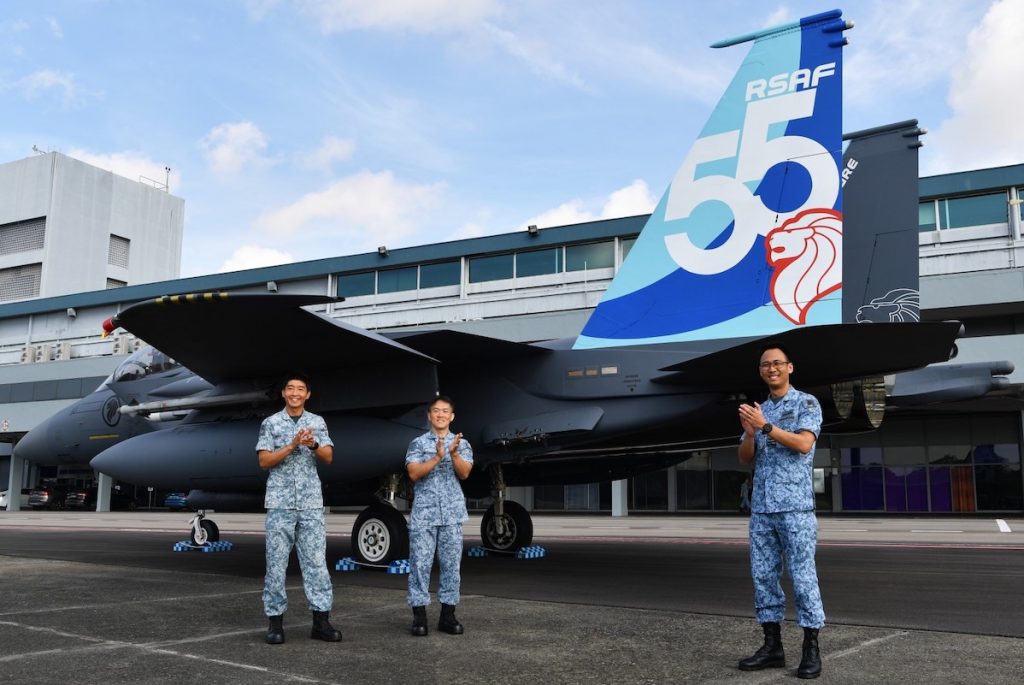 The Republic of Singapore Air Force's Open House is set to return to Paya Lebar Air Base on September 9 and 10, 2023, delivering an awe-inspiring showcase of aviation prowess. Get ready to experience a mesmerizing display of breathtaking aerial performances, cutting-edge aircraft, and interactive exhibitions that vividly highlight Singapore's remarkable aerial defenders. This event is not only a treat for aviation enthusiasts but also an ideal family outing. It offers child-friendly displays, lively musical performances, a vibrant carnival atmosphere, and an exciting military working dogs' demonstration. As you explore the advanced technologies that safeguard Singapore's skies, immerse yourself in thrilling aerobatic spectacles and engaging activities. Don't forget to mark your calendars for this remarkable and unforgettable experience at RSAF Open House 2023.
For more details, visit their official website.