The upcoming school break are finally here but with the pandemic going on currently, you might be at a loss as to how you can entertain your little ones. Fret not, here is a comprehensive list of fun family activities you can do and places to visit this September holidays.
Universal Studios Singapore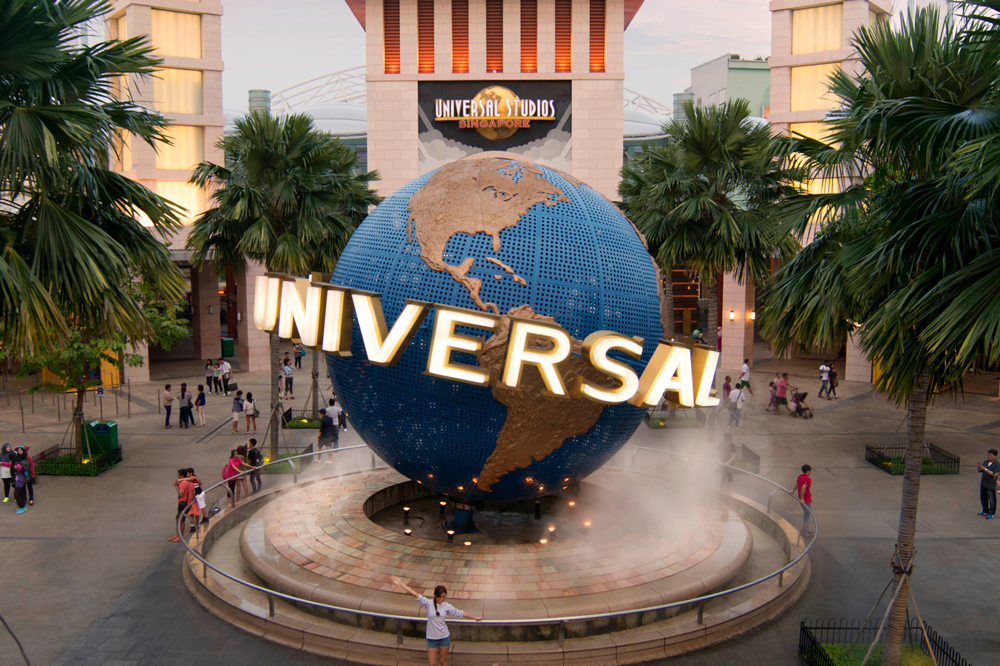 Get the whole family screaming with adrenaline or laughing along to the beloved characters from Universal Studio movies. Situated in the heart of Resorts World Sentosa (RWS), thrilling rides and seven themed zones await.
Opening hours: Every Thursday through Sunday, 2pm – 9pm
Venue: Universal Studios Singapore, Resorts World Sentosa
Price*:
Adult (Age 13-59) – $59
Kids (Age 4 -12) – $55
Senior (Age 60 and above) – $43
*This is the discounted ticket price is valid from 1 July to 16 September 2020.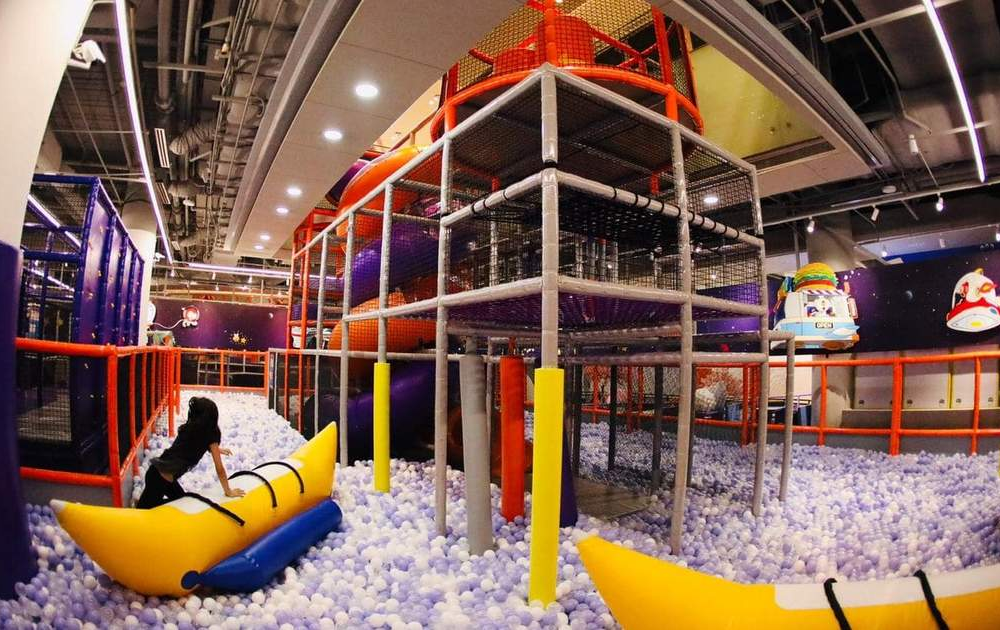 Let the little ones expand all of their energy at Kiztopia, the largest indoor playground in a mall thus far. Located in Marina Square, your kids will be spoilt for choice at the 18 themed zones Kiztopia offers, comprising of AR games, bouncy castles, and ball pits. It really is a kid's utopia (notice the name pun?).
Opening hours: Kiztopia will be operating at a reduced capacity, and with 3 sessions daily with cleaning intervals between sessions.
The sessions are:
10am – 1pm
1.30pm – 4.30pm
5pm – 8pm (Sun – Thurs & Public Holiday)
5pm – 9pm (Fri, Sat & Eve of Public Holiday)
Location: Marina Square
Price:
$28 for 1 hour (one adult + one child)
$38 for 3 hours (one adult + one child)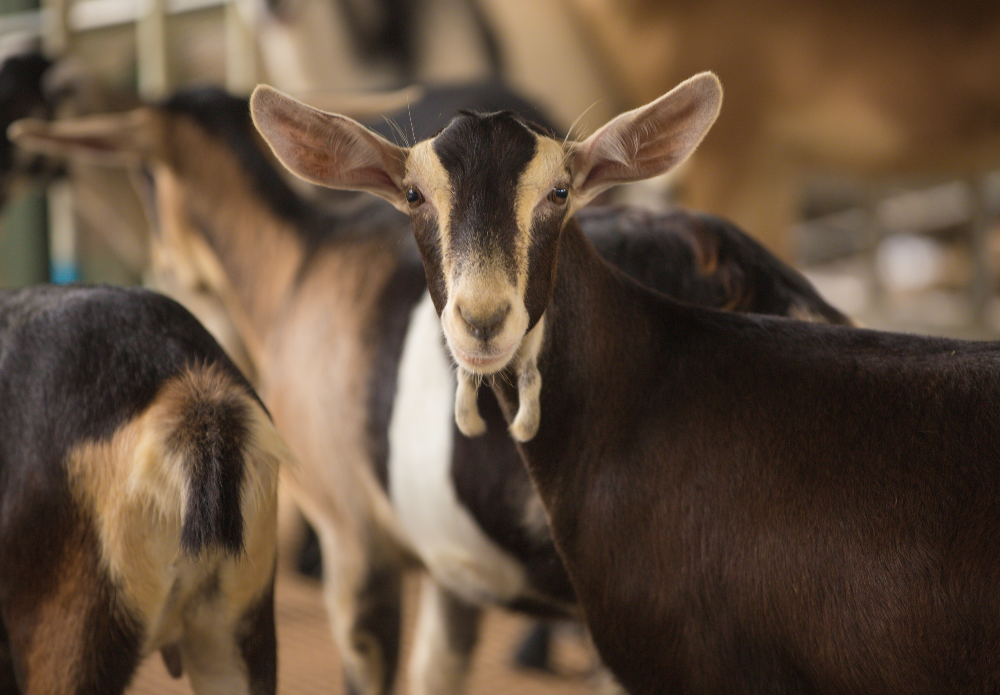 Singapore does not have a strong farming culture. However, that doesn't mean that we can't have small dedicated enclosures for a few farm animals. Hay Diaries houses goats and looks after them. They also milk the goats and sell the milk! Families can also view the milking process, which would be a great experience for the kids.
Opening hours: 9am – 4pm (Mon, Wed – Sun)
Venue: 3 Lim Chu Kang Lane 4, Singapore 718859
Price: Free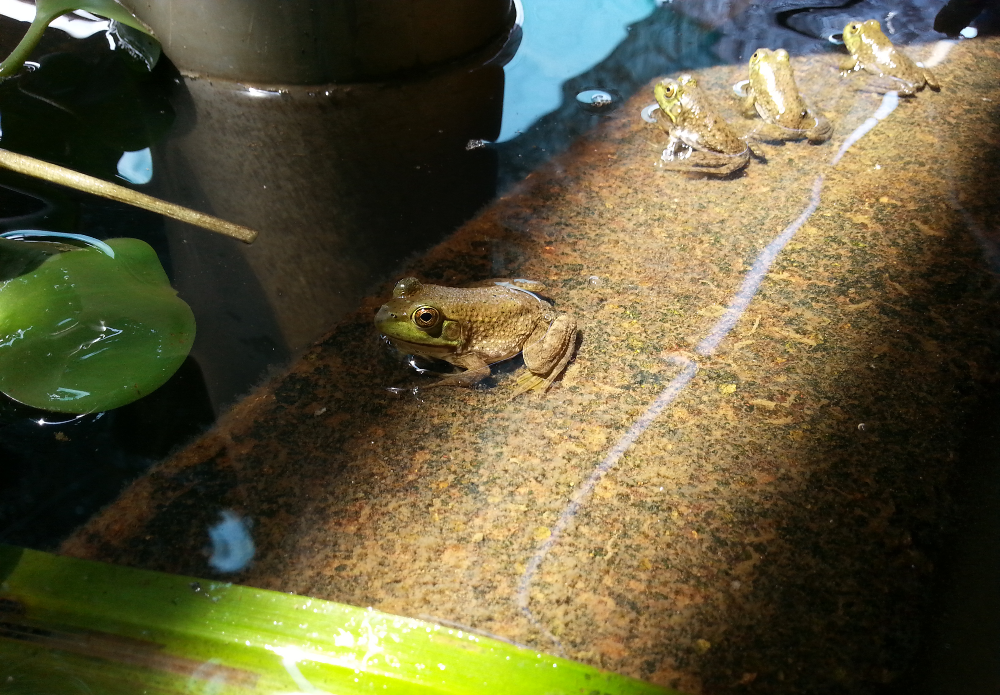 Close to the goat farm is the Jurong Frog Farm, Singapore's only heritage frog farm. Hop into the frog world with your family and experience the amphibians up close. Activities like feeding and catching the frogs itself would prove to be a fun activity this September Holidays.
Opening hours: Tues – Sun, 9am – 5.30pm
Venue: 56 Lim Chu Kang Lane 6, Singapore 719164
Price: Free (activities are charged separately)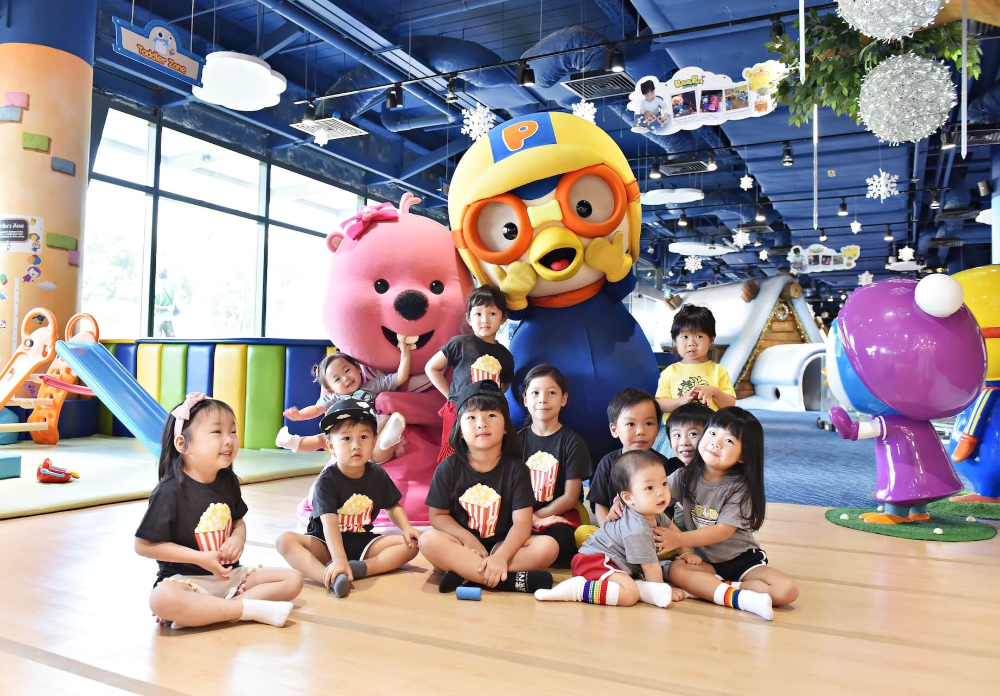 Even though Pororo is not the most popular cartoon character here, the cute blue penguin and his friends are still super adorable, and kids are sure to warm up to it in no time. The first South East Asian Pororo Park opened in Marina Square and it is still the largest character-themed indoor playground here.
Opening hours: Daily, 10.30am – 6pm
Venue: Marina Square
Price:
Baby (below Age 1) – Free, Adults at $6 each
Toddler (Age 1 – 2) – $24.50
Child (Age 2 – 12) – $29.90
Adult – $6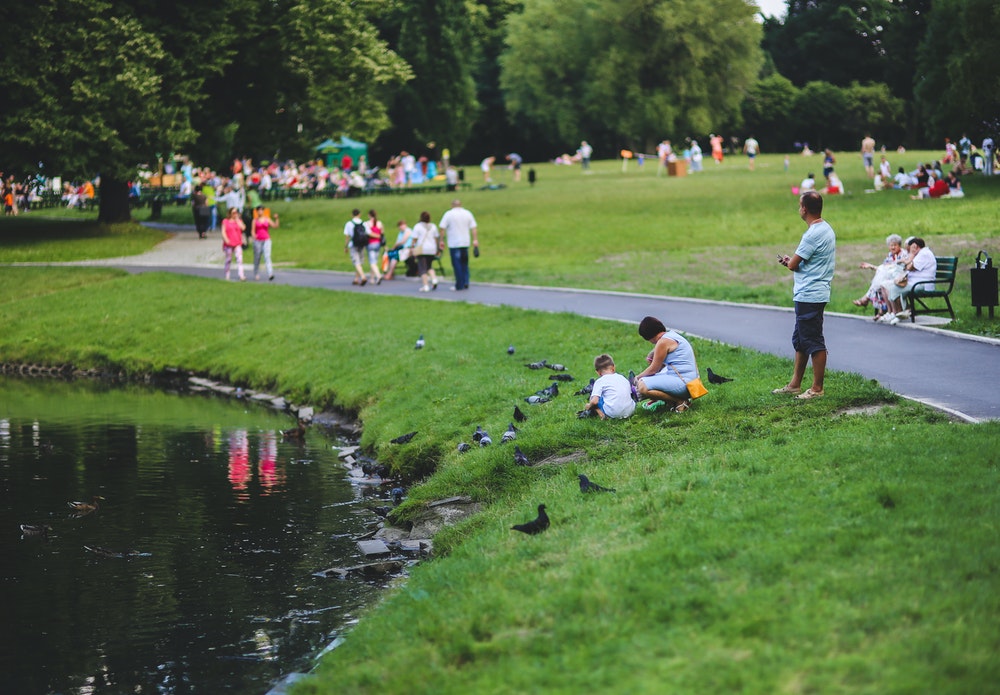 The weather has been finicky lately but just a quick look at the weather forecast then I think you should be just fine taking the family out for a picnic! Pack the umbrella, sunscreen and insect repellent and head to any of Singapore's many beautiful gardens and parks to get some fresh air and recharge out in nature.
Click here for recommendations on where to go for your family picnic date!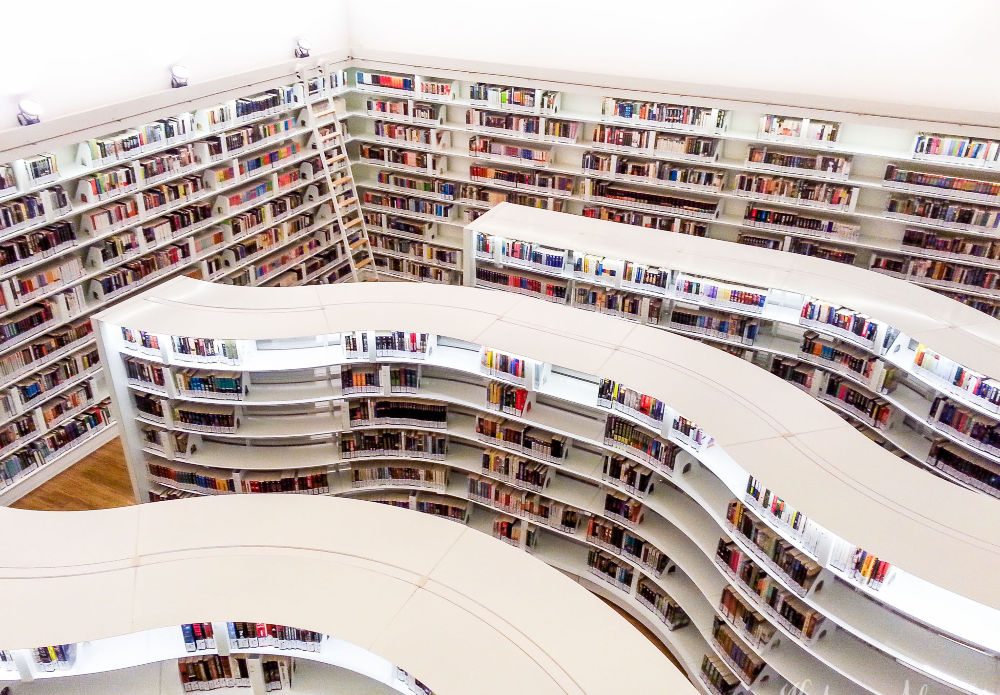 Libraries are a great way to get the kids learning through reading, whether it be fictional stories or non-fictional reads. Thankfully, the National Library Board has resumed regular opening hours of our libraries and archives. The National Library Building, National Archives of Singapore Building and all public libraries will be back in full swing so get the family to exploring the wonderous world of reading again!
Opening hours:
National Library Building, National Archives of Singapore, all public libraries: 10am – 9pm
Public libraries in shopping malls: 11am – 9pm
Venue: your nearest library
Price: Free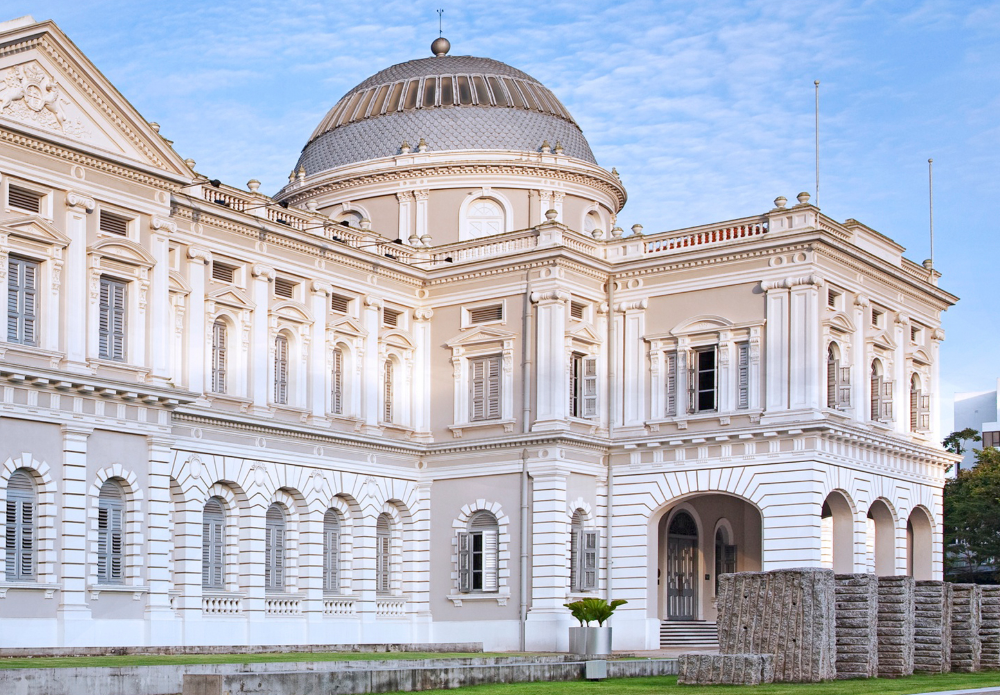 One way to get the young ones excited about learning is to let them experience things first-hand. Especially for subjects such as social studies, kids might find it hard to just digest words so looking at real artefacts might be better. Plan a family outing to the many museums in Singapore to experience culture and learn more about our nation.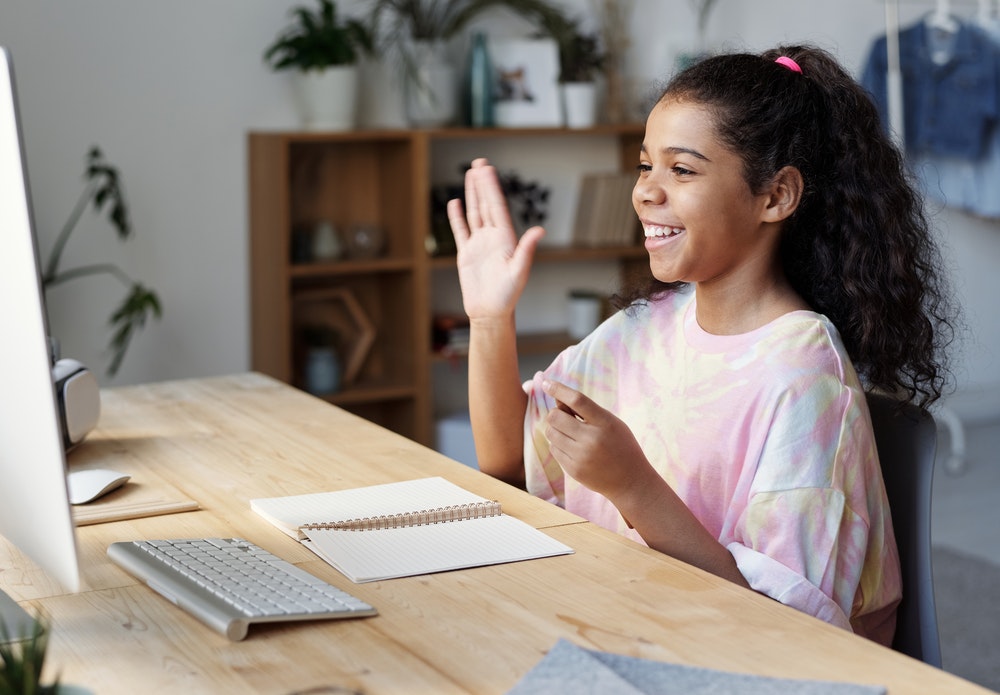 If you're racking your brains and trying to think of ways to entertain and educate your little ones, perhaps KooBits, the fun and educational primary school Math home-based learning platform, can help with that. newly-launched KooBits Premium will help make exam preparation smooth and fun with interactive and engaging video lessons designed to develop higher-order thinking skills.
Price: $12/month/child
Holiday Hunting - Singapore Science Centre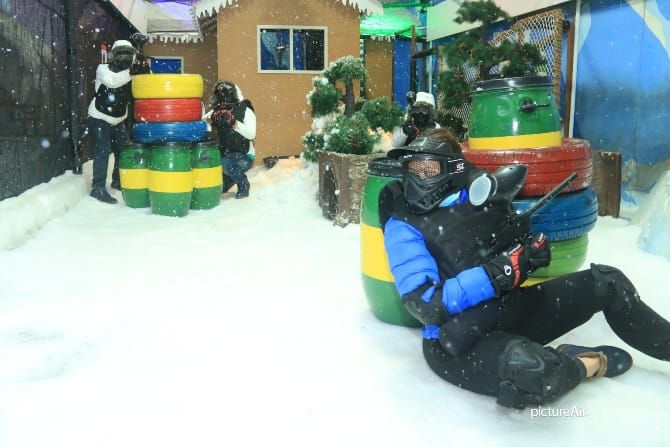 Beat the heat this holiday period at the all-new *Snow City Winter Shooting Arena and Coronavirus exhibit on 5 September. You also get complimentary access to a range of exciting activites such as the limited re-opening of Living Worlds: An Animal Planet Experience exhibition Omni Theatre show: We Are Stars.  
Date: 5 September 2020
Time:
Session 1 – 9.30am – 12.45pm
Session 2 – 2pm – 5pm
Venue: Science Centre Singapore
Price:
$19 (1 hour snow play & target shooting)
$33 (1 hour snow play & close quarter battle)
$28 (30 min close quarter battle)
*The Winter Shooting Arena is only available for ages 14 and above. For the rest of the family, there will be complimentary bumper car rides/snow play sessions.
Heritage of Mount Faber – One Faber Group's Gai Gai Tour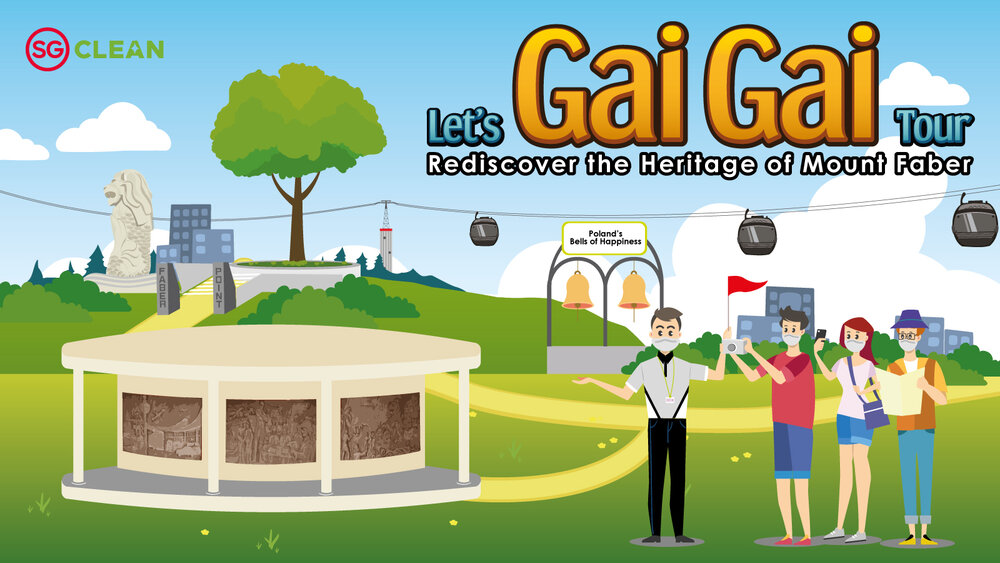 It's always good to introduce nature to kids early and have them be out in the open instead of always being indoors. And why not hit two birds with one stone and let them learn more about their country too? Sign up for One Faber Group's Gai Gai Tour and go on an exclusive private tour of Mount Faber, complete with a complimentary round-trip cable car ride on the Mount Faber Line. Learn more about Faber Peak, Singapore's only hilltop destination on a 2-hour adventure.
Time: Every Saturday and Sunday, 10am/2pm
Venue: Mount Faber Ticket Counter
Price:
Adult – $20
Child (Age 4 – 12) – $15
Rediscover Singapore – Changi Airport and Jewel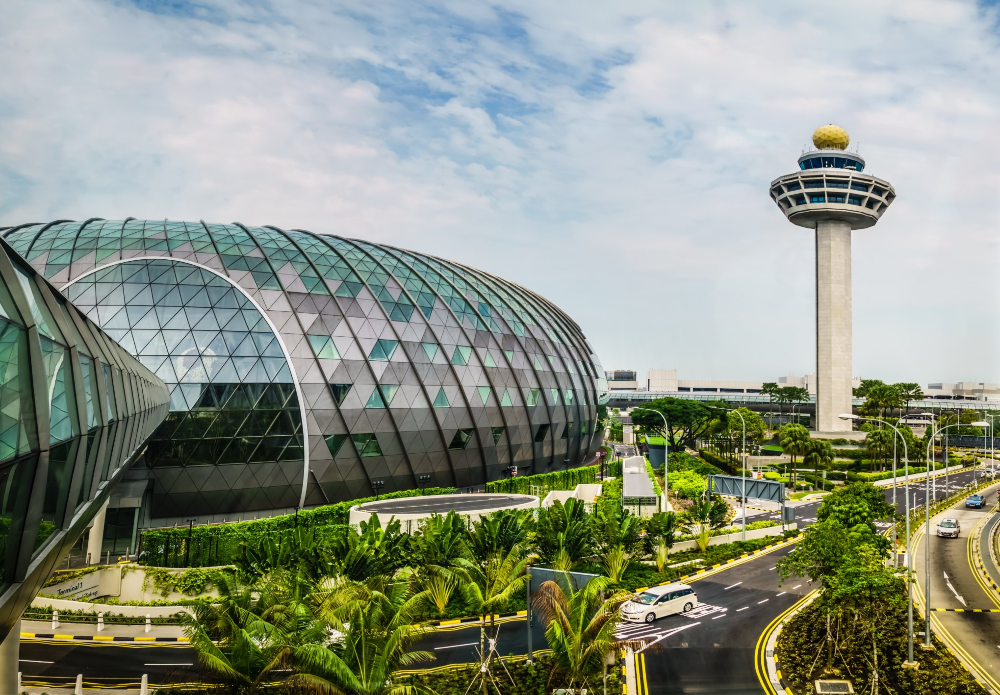 Singapore is probably one of the only places in the world that boasts a world-class airport that is visited by citizens for purposes other than flying. Changi Airport is known as an attraction/shopping mall, just as much as it is known as an airport. That's why Changi Airport and Jewel Changi have a packed list of exhilarating activities and attractive promotions for you and your family. There's something for everybody at every terminal!
Opening hours: 24h (varies for each store)
Venue: Changi Airport
Price: Free (fees apply for attractions such as the Jewel Canopy Park or Manulife Sky Nets)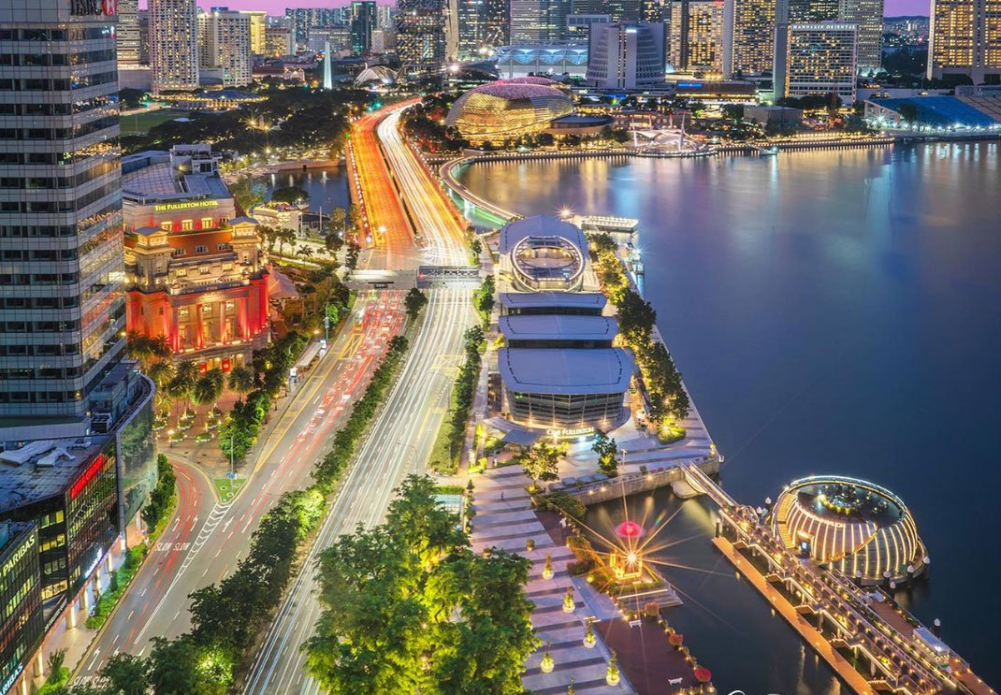 The luxurious Fullerton Hotel just launched their latest stay package and just in time for the September holidays. Another event that takes place right about this time of year is the coveted Formula 1 race. However, due to the pandemic, it was cancelled.
Nonetheless, you can still plan a staycation at the hotel and go for their new package – "Life at Your Own Speed". This package is perfect for families with kids as they can enjoy complimentary Family Experiences, including vintage Vespa sidecar tours around the Fullerton precinct and cookie decorating sessions.
Date: 5 – 20 September
Price: varies per room
Add a new layer to your mall experience with Airzone, the world's first indoor suspended net playground and it's located in City Square Mall. Across the third level, the massive ball pit with over 50,000 balls is guaranteed fun for you and your little. Maze-like obstacle courses and giant slides await you this schools holidays! Don't be too worried about the nets either; the nets are sturdy enough to support 2 big buses worth of weight.
Opening hours: 11.40am – 8.40pm
Venue: City Square Mall
Price: $20 (50 minutes)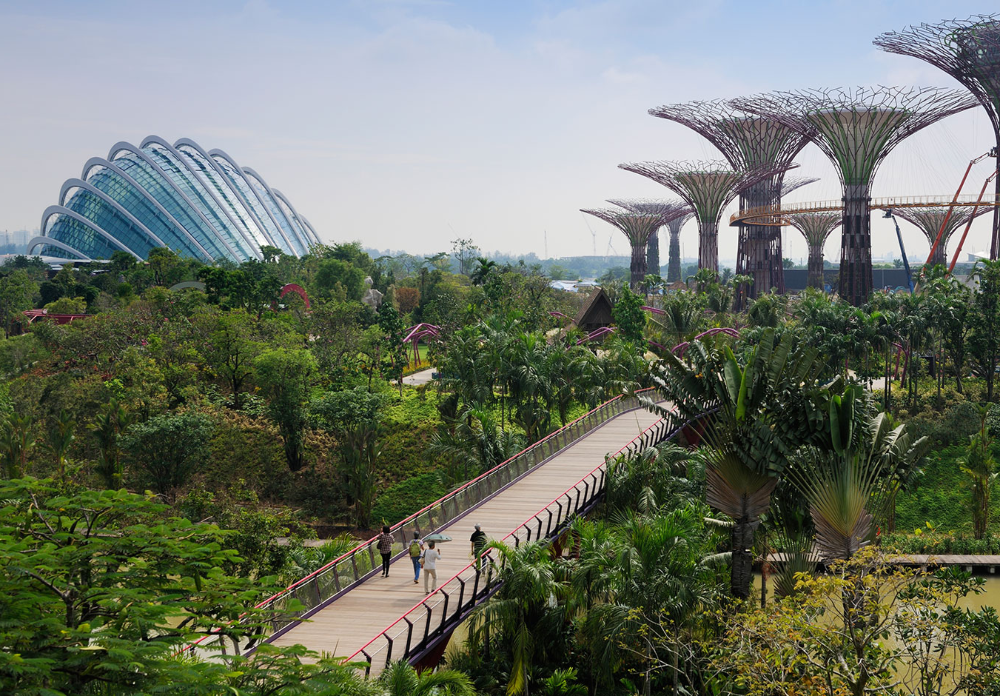 If you're not up for high-intensity activities, then your perfect family recharge attraction might be Gardens by the Bay. Be comforted by the lush greenery around you in the Flower Dome and take in breath-taking mountain views surrounded by diverse vegetation and hidden floral gems in the Cloud Forest. The newly opened Supertree Observatory offers splendid views of the Gardens and the Marina Bay area.
Opening hours: 9am – 8pm
Venue: Gardens By The Bay
Price:
Adult – $15
Kids (Age 3 -12) – $9
Senior (Age 60 and above) – $11.25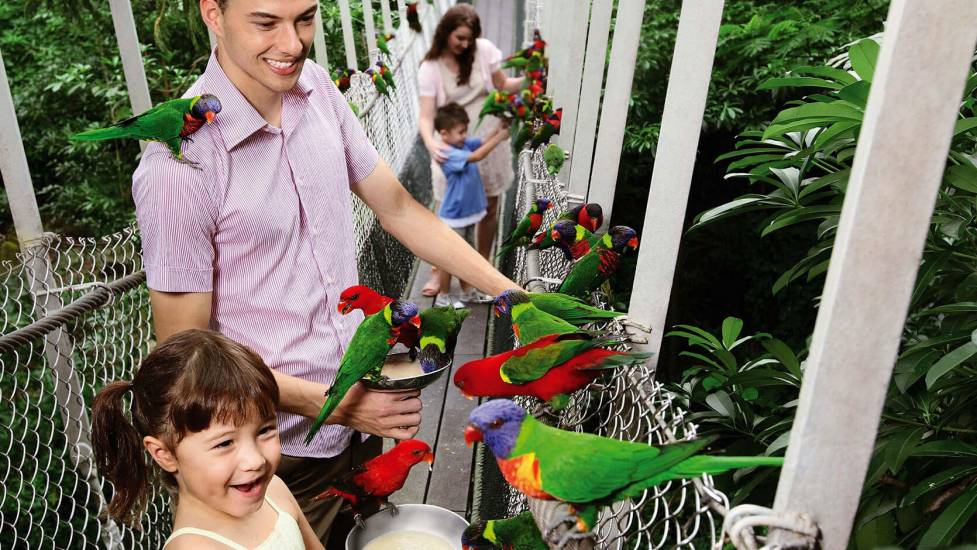 Get up close and personal with a myriad of bird species at Jurong Bird Park, Asia's largest bird paradise. With almost 3,500 birds across 400 species (20% of which are threatened species), the park is well-known for its conservation, education and sustainability efforts, as well as immersive experiences! This will surely be an exciting experience for the family this holidays.
Opening hours: Daily, 8.30am – 6pm
Venue: Jurong Bird Park
Price (Non-Public Holidays):
Adult – $25.60
Kids (Age 3 -12) – $16.80
Senior (Age 60 and above) – $15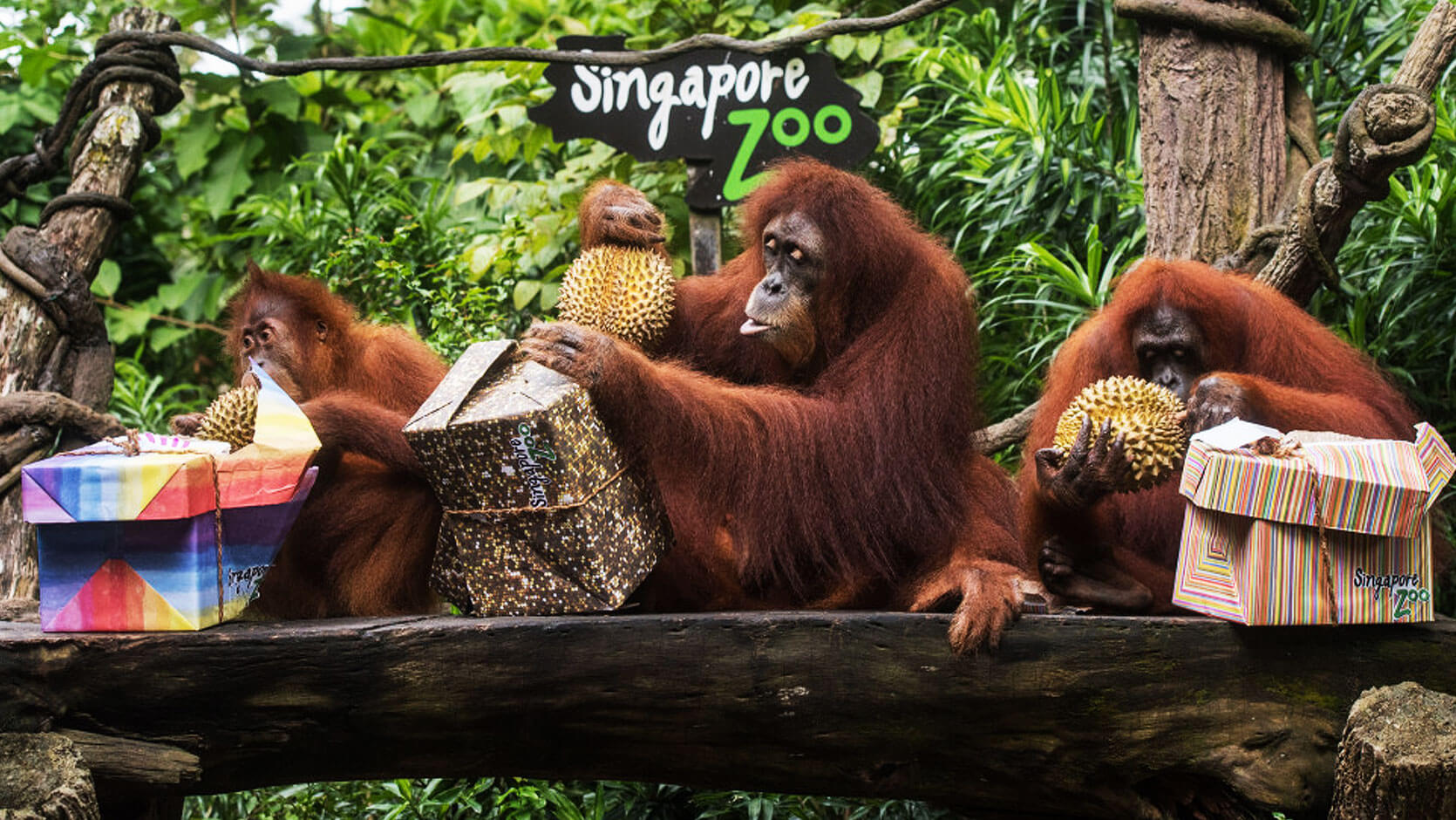 Home to over 2,800 animals from 300 species including mischievous monkeys, adorable lemurs and majestic lions, the Singapore Zoo is a must-visit this school holiday. I mean, who doesn't love animals? Get up close to animals through feeding sessions with herbivorous creatures like giraffes and elephants. This will be an amazing memory for the family to take home!
Opening hours: Daily, 8.30am – 6pm
Venue: The Singapore Zoo
Price (Non-Public Holidays):
Adult – $31.20
Kids (Age 3 -12) – $20.80
Senior (Age 60 and above) – $18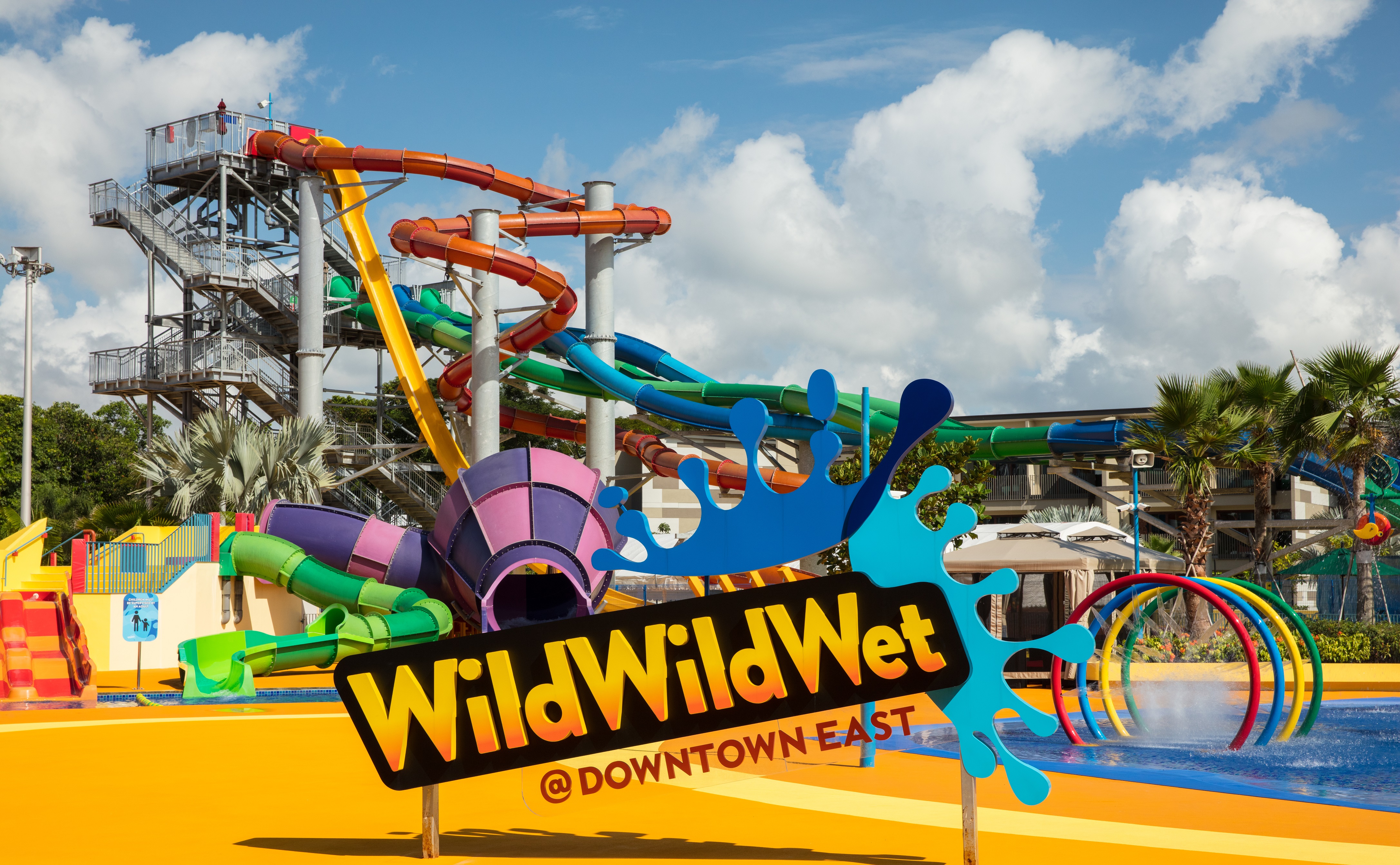 Water theme parks are always a good idea. It's a great place for all ages to have fun. Take the family for a splashing good time at Wild Wild Wet, Singapore's favourite water theme park of the East. Covering 3.8 hectares, Wild Wild Wet is approximately the size of five football fields and it definitely delivers double (or triple) the amount of fun and excitement!

With 15 different rides, some hurling through tunnels at break-neck speeds and some simulating other thrilling water activites like white water-rafting, the massive water park is sure to be a fun-filled day.
Opening hours: Thursday though Monday, 12pm – 6pm
Venue: Wild Wild Wet
Price (Off-Peak):
Adult (Age 13 and above) – $24
Kids (Age 3 -12) and Senior (Age 55 and above) – $15
Family (2 Adults & 2 Kids) – $78
Families for Life - My Family Weekend