Calling all Mums! Moony is having a mega birthday sale on 27 March 2020 on Lazada! Here's your chance to check out Moony's latest innovation, Natural Moony, rated the Highest Premium Diapers and Best Brand that's made in Japan, behind its Air Fit functionality which is similar to its sister brand, Mamypoko.
Want to know more? Natural Moony is safe even on newborn skin, with a surface sheet that's made with organic cotton and infused with plant-derived natural oils. Best part? It's fully absorbent for up to 12 hours! Through Natural Moony's production, parent company Unicharm has been also been working to reduce its environmental impact, waste, and harmful substances, making it safe for you and those involved in its manufacturing. Natural Moony has also been awarded Oeko-Tex certification.
Here's how to get the most out of Moony's Lazada Birthday Sale:
1. Buy trial packs in Newborn (up to 5kg) and S-size (4-8 kg)
Yes! There are trial packs! For first time parents, these easy to handle trial packs are easy to manoeuvre especially when you're out and about and not too sure how many diapers you'd need! Newborn packs come in 18 pieces and size S in 14 pieces. Frequent diaper changes are always recommended especially if your little one is prone to diaper rash. Having these packs handy in your diaper bag is a must!
2. For first-time parents, stock up more in S-size tape diapers (4-8kg)
There are poop days and then there are mega poop days. With little bubs, you can never tell! For first-time parents, now's the best time to stock up on not only Newborn (babies will outgrow this size before you know it!) but S-size tape diapers as you'll soon realise that nappy changes occur often, very often. Invest in a 4-pack case to save even more!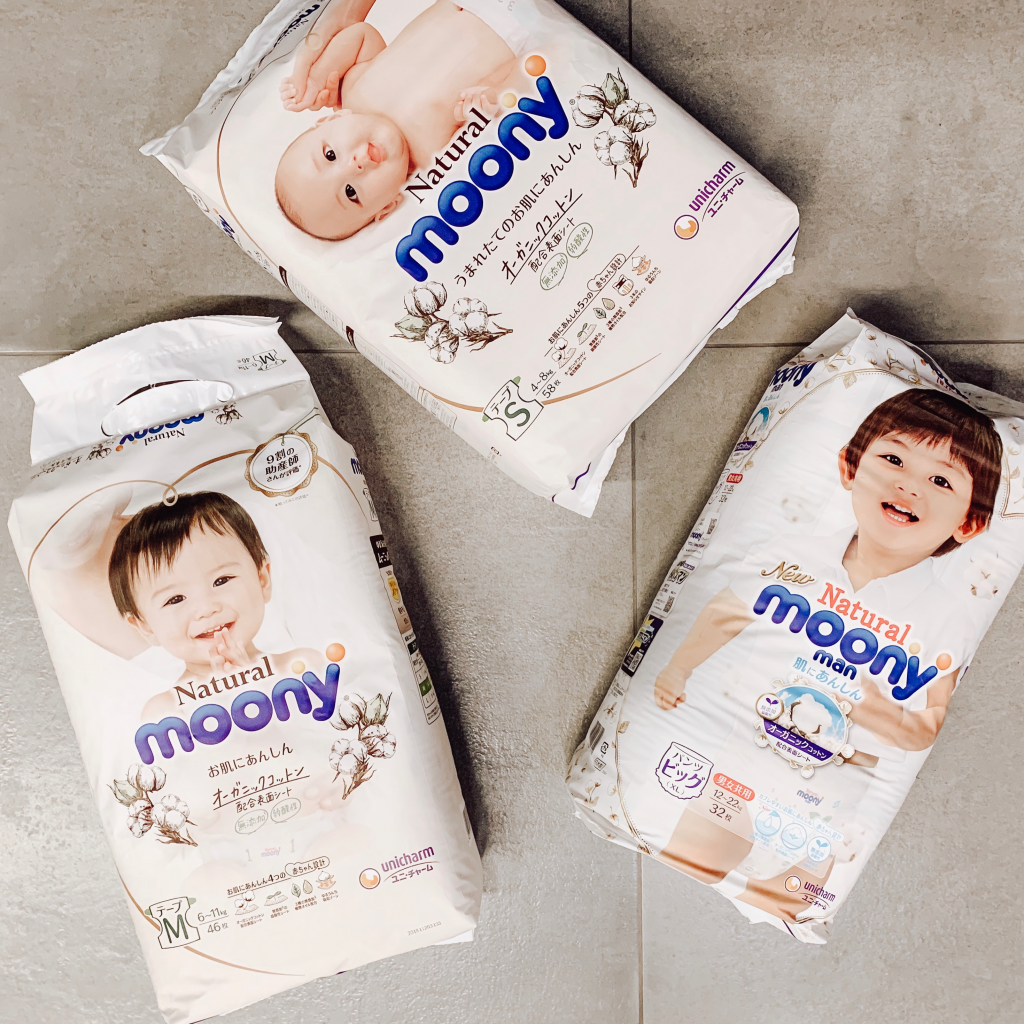 3. Buddy up with mummy friends to bulk order to get even bigger discounts
Pool your resources – it's time to set up a WhatsApp group on Moony's Lazada Birthday Sale! Instead of individual purchases, a great way to make the most of this sale is to buy a range of sizes in 4-pack cases and then divide the cost with your mummy friends.
4. Buy a variety of sizes for your growing baby
If space is hardly a constraint, now IS the time to buy a whole range of diapers in all sizes for your little one to prep for their exponential growth. Little ones go through S and M sizes real quick in their first year of growth so you might want to stock on L-size too.
5. Grab this chance to buy pull-up pants (which usually cost more) and not just tape diapers
By the time your little tyke is about 6 months, he or she will be yearning to crawl and pull-up pants are the way to go. As with the tape diapers, Natural Moony Pants are made of organic cotton with additive-free and mildly acidic sheets that gently wrap around babies' skin. These high waist pants, made with soft and stretchable material, completely cover babies' buttocks. No more worrying about slipping or leakage! What's more, the secure long side guard fits your energetic tike's inner thigh and leaves no gaps for leakage around active legs.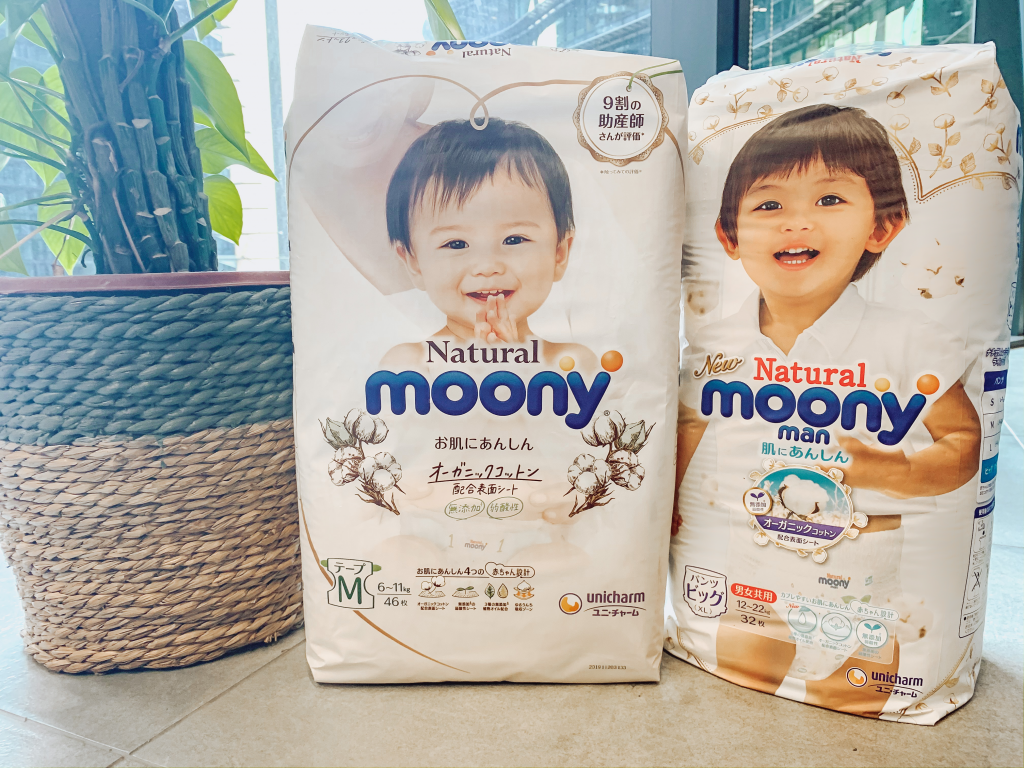 Moony's Lazada Birthday Sale is set to take off on March 27, 2020 at www.lazada.sg/shop/moony-official-store during the Mega Offer Period between 12 midnight to 2am.
Enjoy up to 20% OFF + Voucher SG$10 OFF with a minimum spend of SG$100 for the complete range of products (Airfit and Natural Moony).
For more information on Moony, visit jp.moony.com/en/home.html.