At Mummyfique we are always on a look out for mummy-led businesses, especially those who are channeling their experiences as a mum to create quality products for children. So we were delighted to come across Tickle Your Senses, a line of sensory play kits with home-made play dough, coloured rice, and sand and water beads created by a pair of enterprising mums here in Singapore.
Young children learn best through play. Toddlers engaging in sensory play are able to learn more about their surroundings by using their five senses: sight, smell, taste, hearing, and touch.  More importantly, sensory play helps a child develop language skills, fine and gross motor skills, problem solving skills, and social interaction.
The founders of Tickle Your Senses found commercial sensory play products to be lacking as they are often made using artificial scents and colouring. After much research and testing, they created a winning home-made play dough recipe to headline their line of products.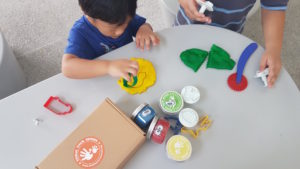 So much thought goes into the Tickle Your Senses play dough. With no artificial colouring or chemicals, the dough has a nice texture and is lightly scented with lavender which was a definite plus. The founders consciously chose not to scent their dough with fruit scents (grape etc) so that the children will not confuse the dough with food. The dough stays moist and pliable through multiple plays, proving the longevity of the product.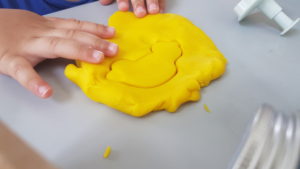 The dough comes in Play Kits with a variety of doughs, cutters and tools, enough for hours of play.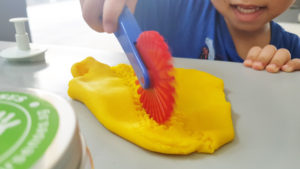 Tickle Your Senses also stocks Water Beads Play Kits. Each kit comes with a jar of ready to play beads, water play toys and dry beads to make your own water beads. Fill a small tub with water, spill in the beads and let the fun begin! As the children enjoy water play they are able to pick up new words like soft, squishy, slippery, bouncy, wet, watery and much more.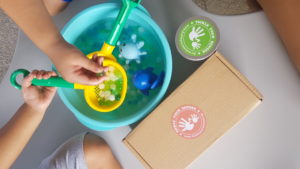 These play kits are great for hours of fun away from digital distractions.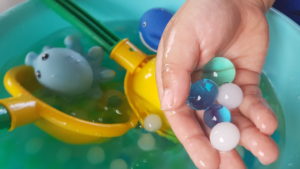 Tickle Your Senses sensory play kits:
+ Products are by mothers and the thought shows, we love the quality and the attention to detail.
+ The kits are stocked with all you need for hours of play.
+ A wide variety of products are available, even for party favours!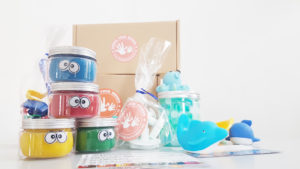 Shop their online store at http://tickleyoursenses.sg/