We got our hands on this festive themed Made Real Balanced Box just as the Lunar New Year feasting kicked into high gear.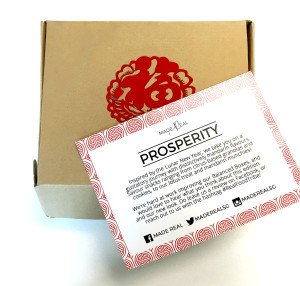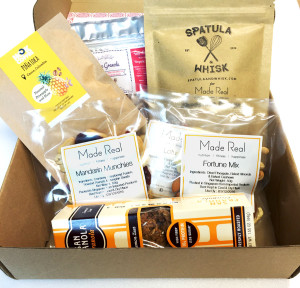 Packed full of mandarin flavoured snacks, this is a great healthy trove to snack on through the day at work or sharing with friends and family over dinner. There was a good mix of cookies, granolas and mixed nuts so options for snacking abound.
Starting with the nuts, I tore into the Mandarin Munchies, a mix of pumpkin seeds, roasted peanuts and dried cranberries. Yum! Lotus Treat was a very interesting mix of crispy lotus seeds, dried logans and wolfberries. I like crunch in my snacks so the seeds and nuts were a great treat, I was very pleasantly surprised by how tasty the crispy lotus seeds were. The dried logans and wolfberries were little too sweet for me so I repurposed them to flavour my green tea. This hit the spot on a particularly cold day.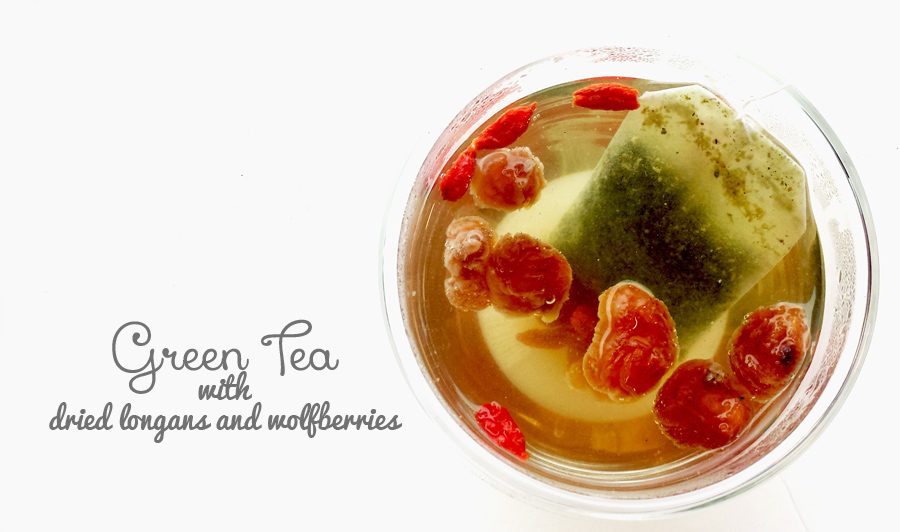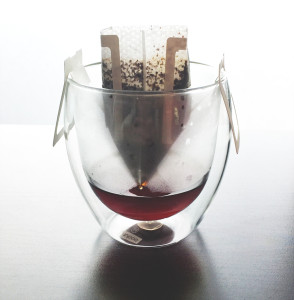 I also enjoyed that the box came with a coffee that came in a really convenient drip bag. Simply hook the bag over a cup and add hot water, what a great idea for the office.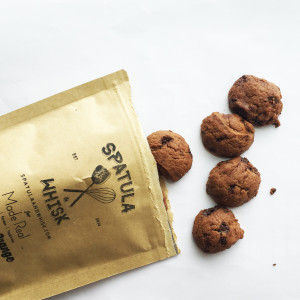 We loved these chocolate and orange cookies as well, these and the granolas were great treats to snack on during the work day.
The Made Real Balanced Box was packed with healthy and tasty treats that were truly enjoyable and guilt-free!
4 Fiques
+ Hassle-free way for busy mums to get their hands on a great stash of healthy snacks as they are delivered right to your door.
+ Good selection of snacks that are healthy and great tasting
– Would be better if the snack bags were resealable.
Order your box from www.madereal.sg