Rice rolls are a great snack or meal option for little ones. They are easy enough to make, can be packed with loads of healthy ingredients and can be shaped in small bite-sized balls that little hands can grab and hold easily.
I for one am particularly partial to the Korean version, where the rice is flavoured with sesame oil. One easy way too add more nutrition to your rolls is to use multi-grain rice sachets like the ones from Hakubaku – all you need to do is add it to white rice and since there's red and black rice in the mix, the resulting mixture is a fragrant, light purple rice.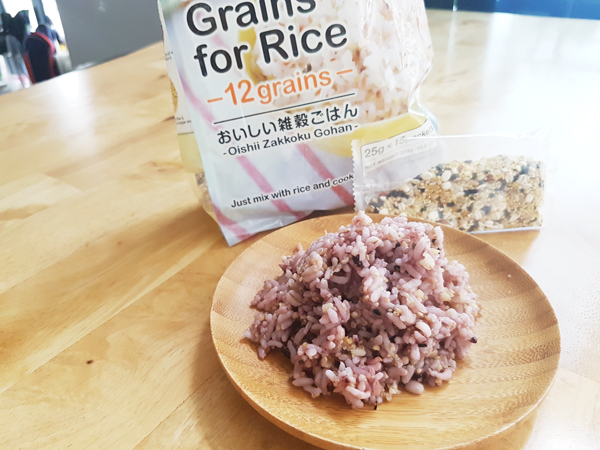 For the video below that out lines the steps I took to make these rolls, I used 2 cups of rice which yielded 7 large rolls. The best part is that you can add a wide variety of ingredients to your rolls. Though this time I used tuna and smoked duck, I've also added egg, beef bulgogi and smoked salmon to my rice rolls before.
To make the perfect rice roll, finding the right balance between the mix of savoury and sweet, and ensuring that there is some crunch and bite in between each munch. I like to add spinach marinated with sesame oil for that extra punch of sesame flavour. What really makes the difference is when I use Korean sesame oil from the Korean supermarket as there is a subtle nutty fragrance that adds another dimension that my entire family's tastebuds agree with. Try it out yourself!