It was a lazy Sunday afternoon and my son Laurent was fast asleep in his car seat as we drove into the quaint compound of the Gillman Barracks. We were at Playeum, Children's Centre for Creativity, to experience its new exhibition: 'A World Full of Stories'.
The interactive exhibition is designed for children aged one to 12 years to encourage imagination and creativity through various elements of story-making, story-telling and role-playing. It was spacious, brightly lit and very welcoming. It wasn't long before one of the facilitators noticed Laurent and encouraged him to start exploring the space.
Story cubes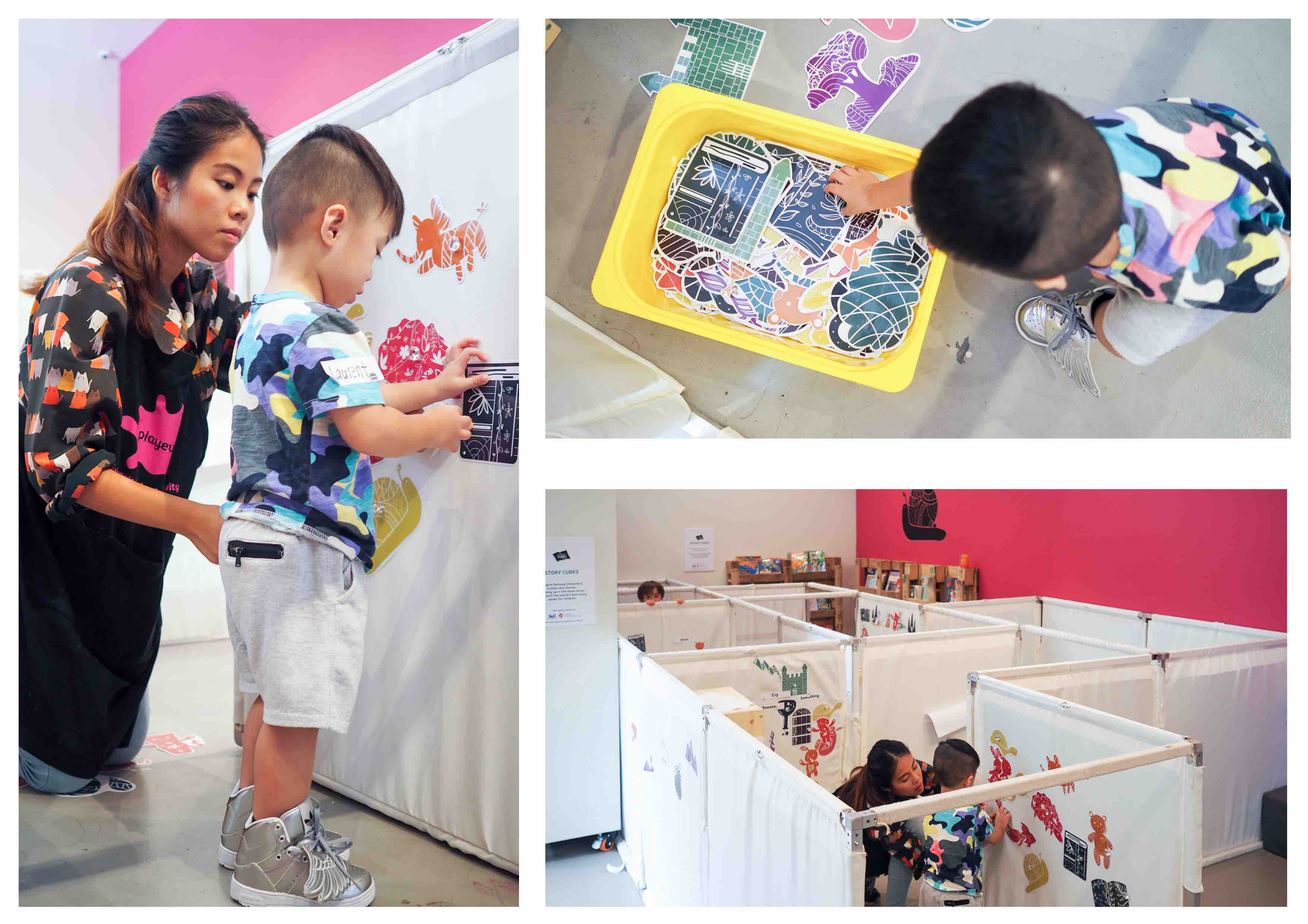 Laurent walked into the little maze-like story cubes and was handed a stack of laminated picture cut-outs and magnets. The facilitator let him pick out the pictures that he wanted and stick them on the surfaces around him. With some prompts from the facilitator, Laurent started to describe the pictures and even attempted to narrate a little story about the scene he had created. After walking through the story cubes, we came to a cosy reading nook that was filled to the brim with great books suitable for different ages.
Story caves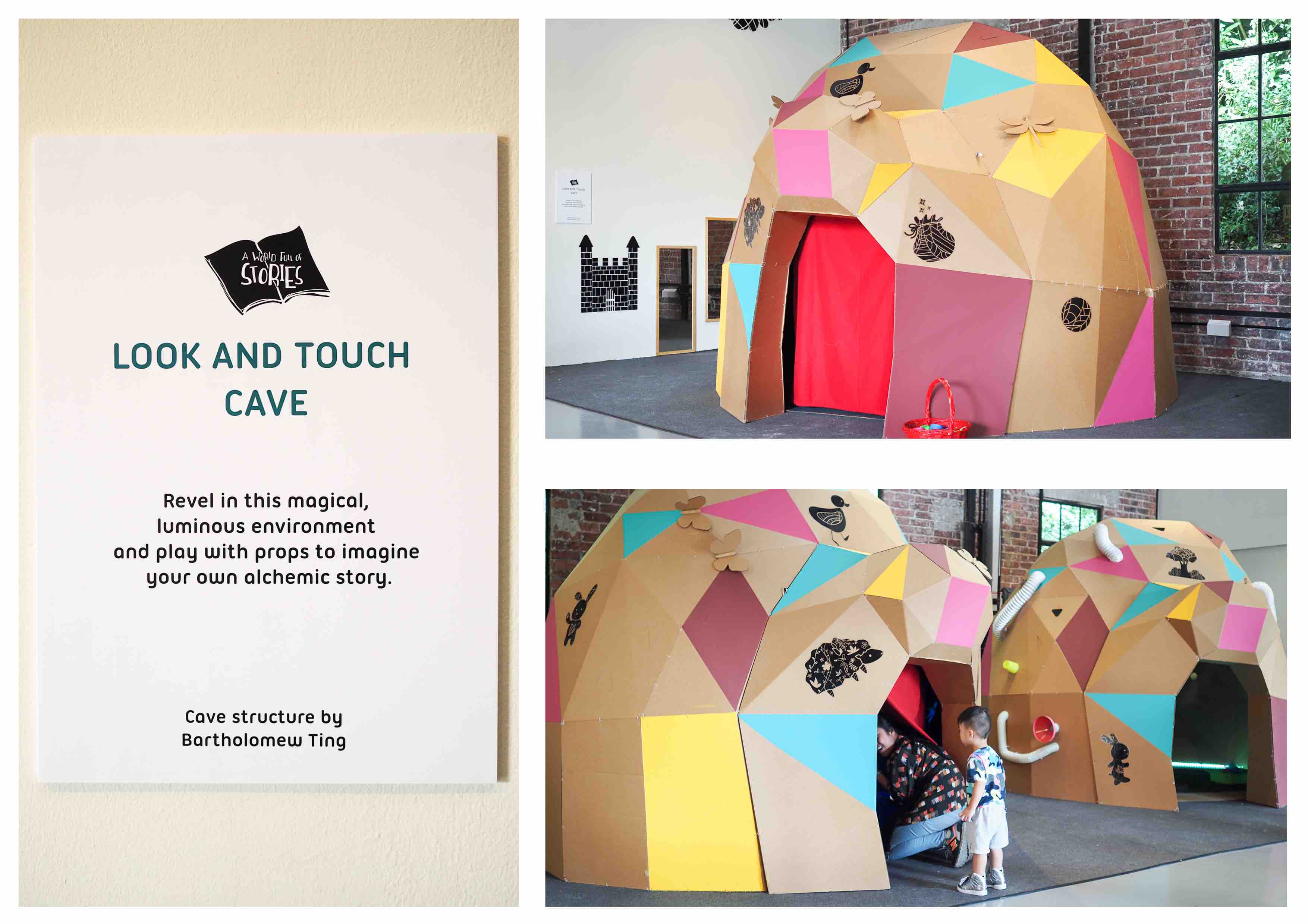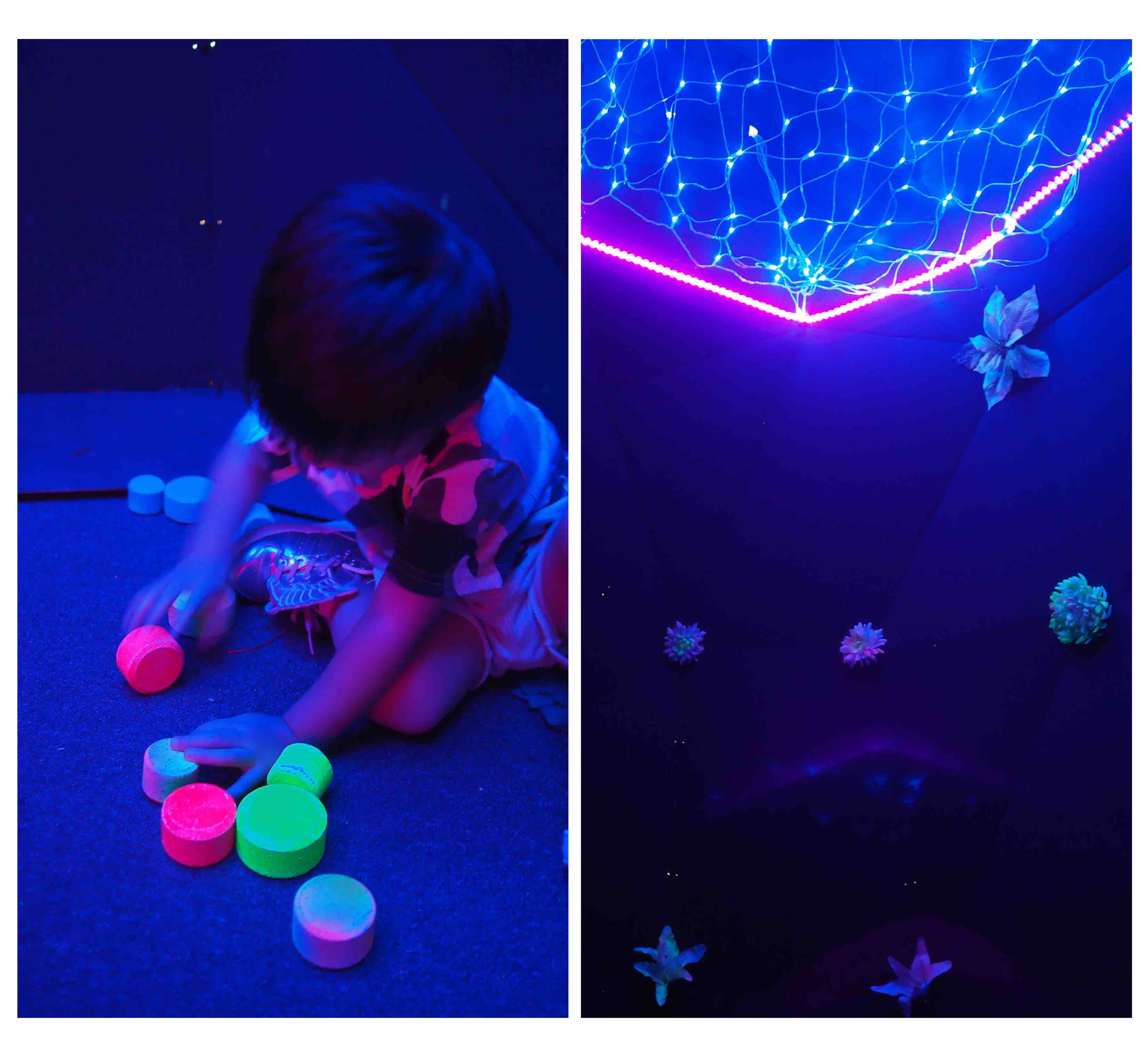 After checking out a few books, we went on to explore the multi-sensory story caves. The luminous look-and-touch cave is quite a magical sight. We sat inside to admire the dazzling light display on the ceiling of the cave (which reminded me of a firefly cave) and arranged neon blocks in the dark. The listen-and-speak cave has funnels, tubes and speaking cups to let children explore sounds and voices.
Story raft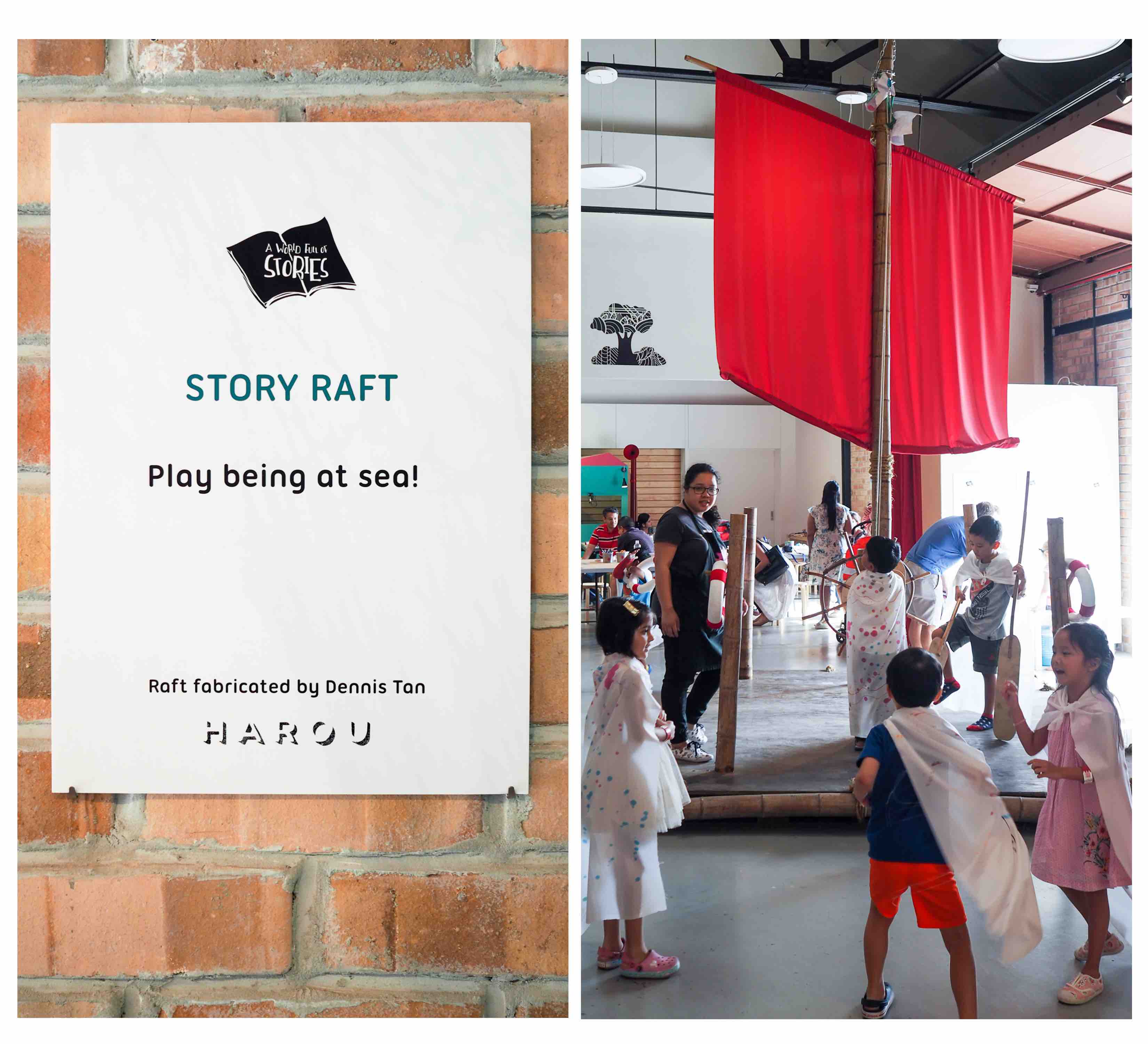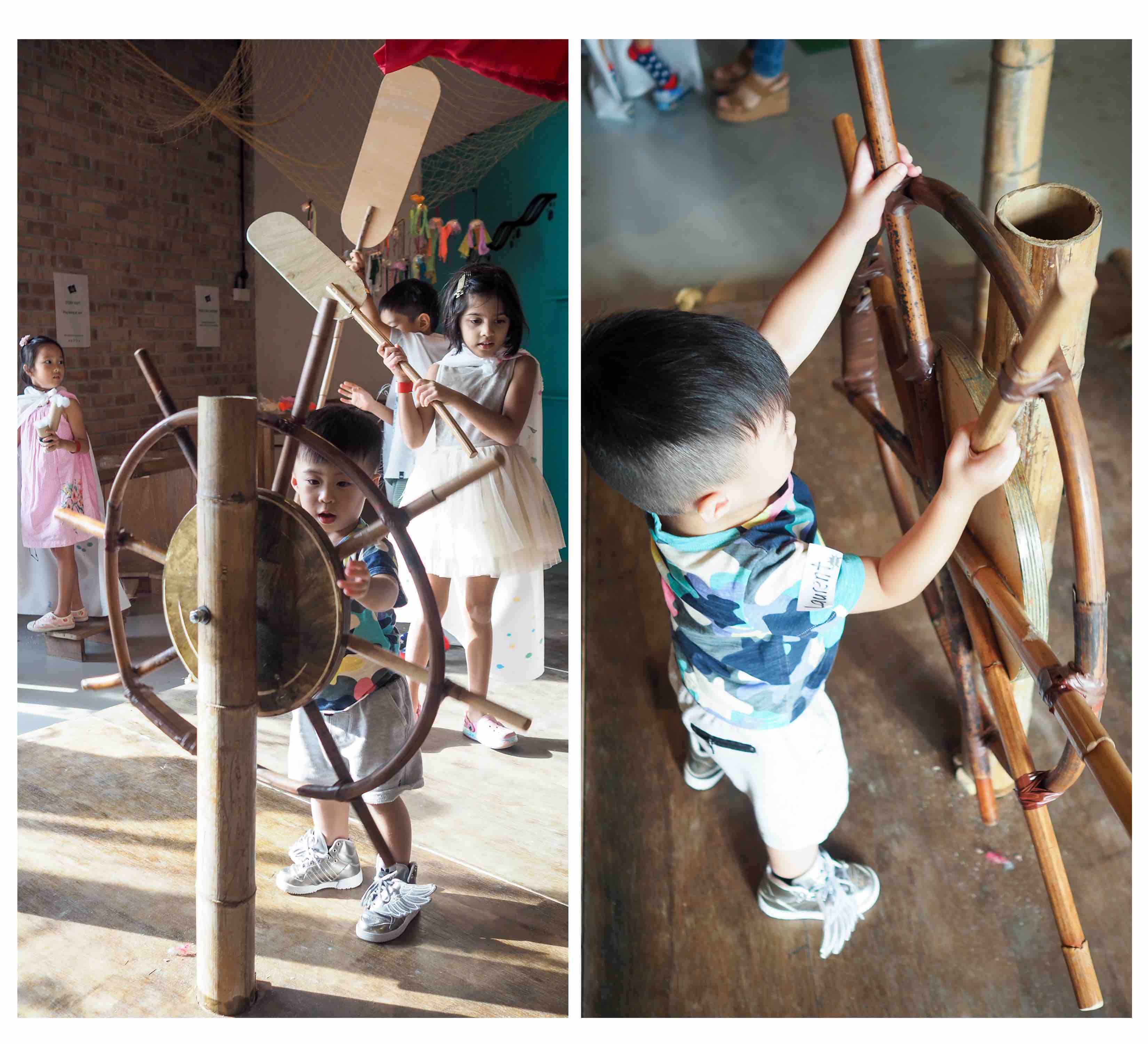 In the middle of the centre is an impressive-looking wooden raft complete with oars, safety floats, a bright red sail and a helm. It reminded me of all the fun times I had at the playground when I was young, pretending that the playground structure was a ship and we were in the middle of the ocean with sharks circling below us. Captain Laurent was so immersed in his role, he refused to let go of the helm.
Sand-play and making sea creatures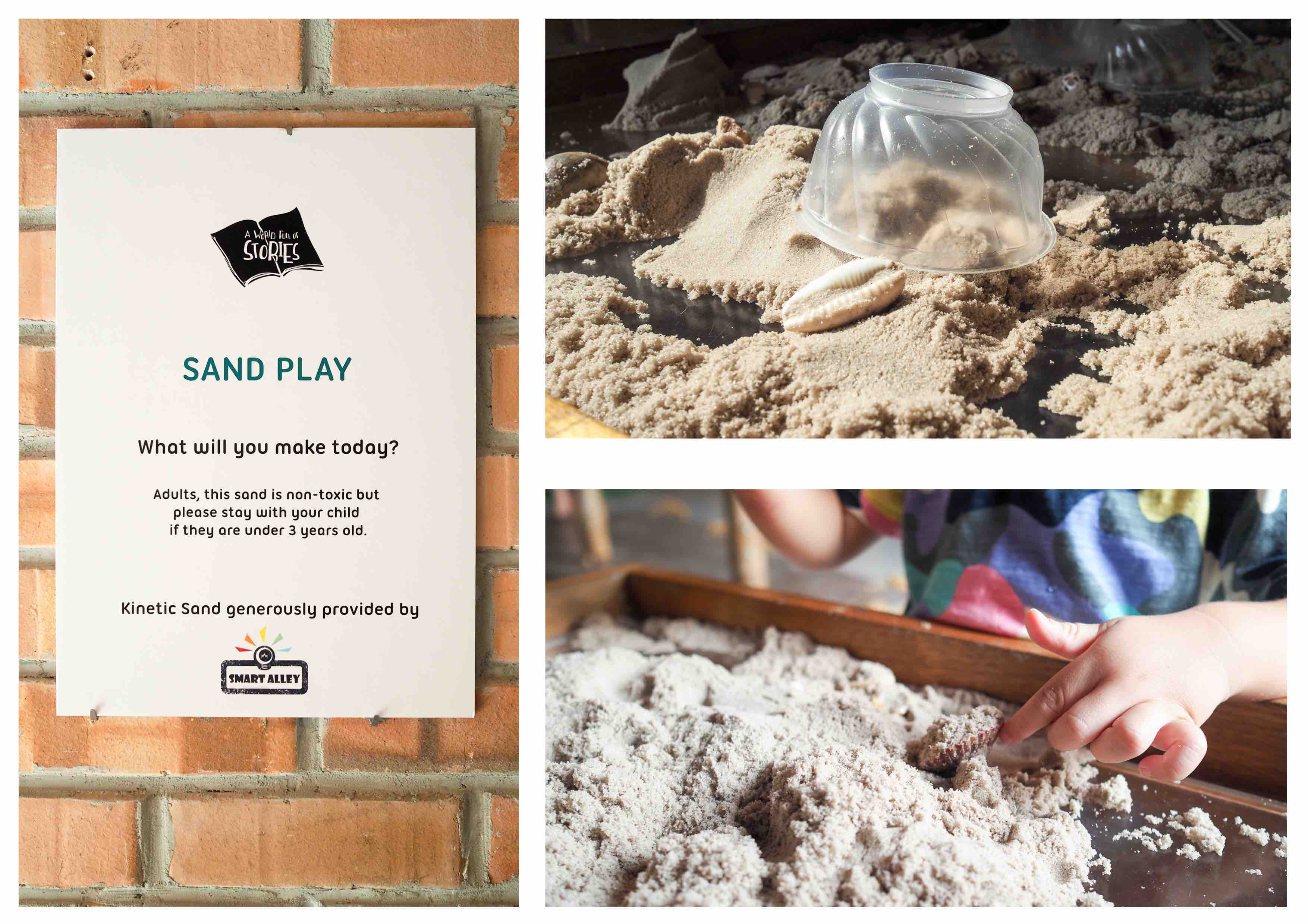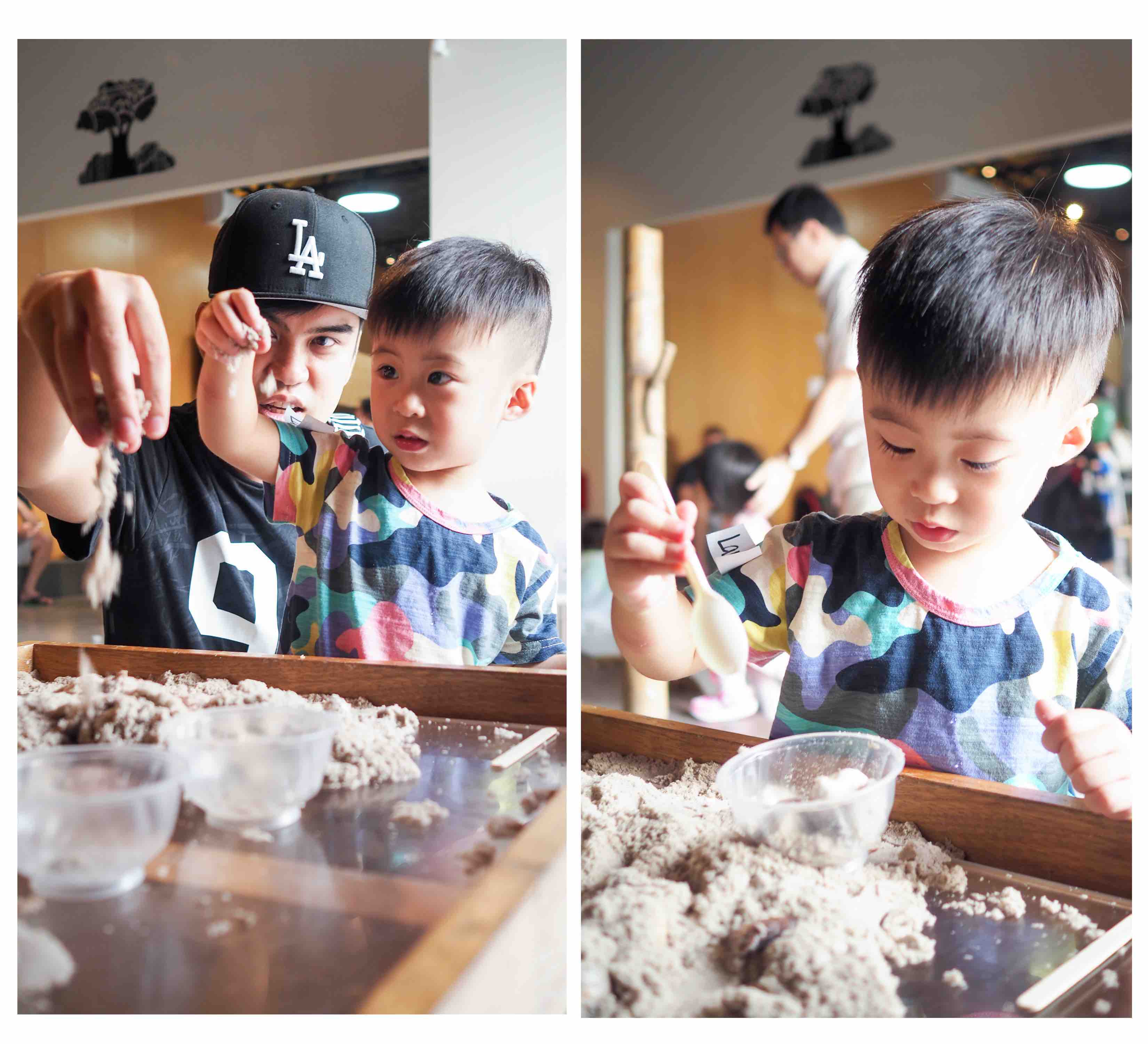 Clustered together with the story raft are two stations for kinetic sand-play and making sea creatures with recycled materials. Both are great activities to spark creativity and for children to practise fine motor skills.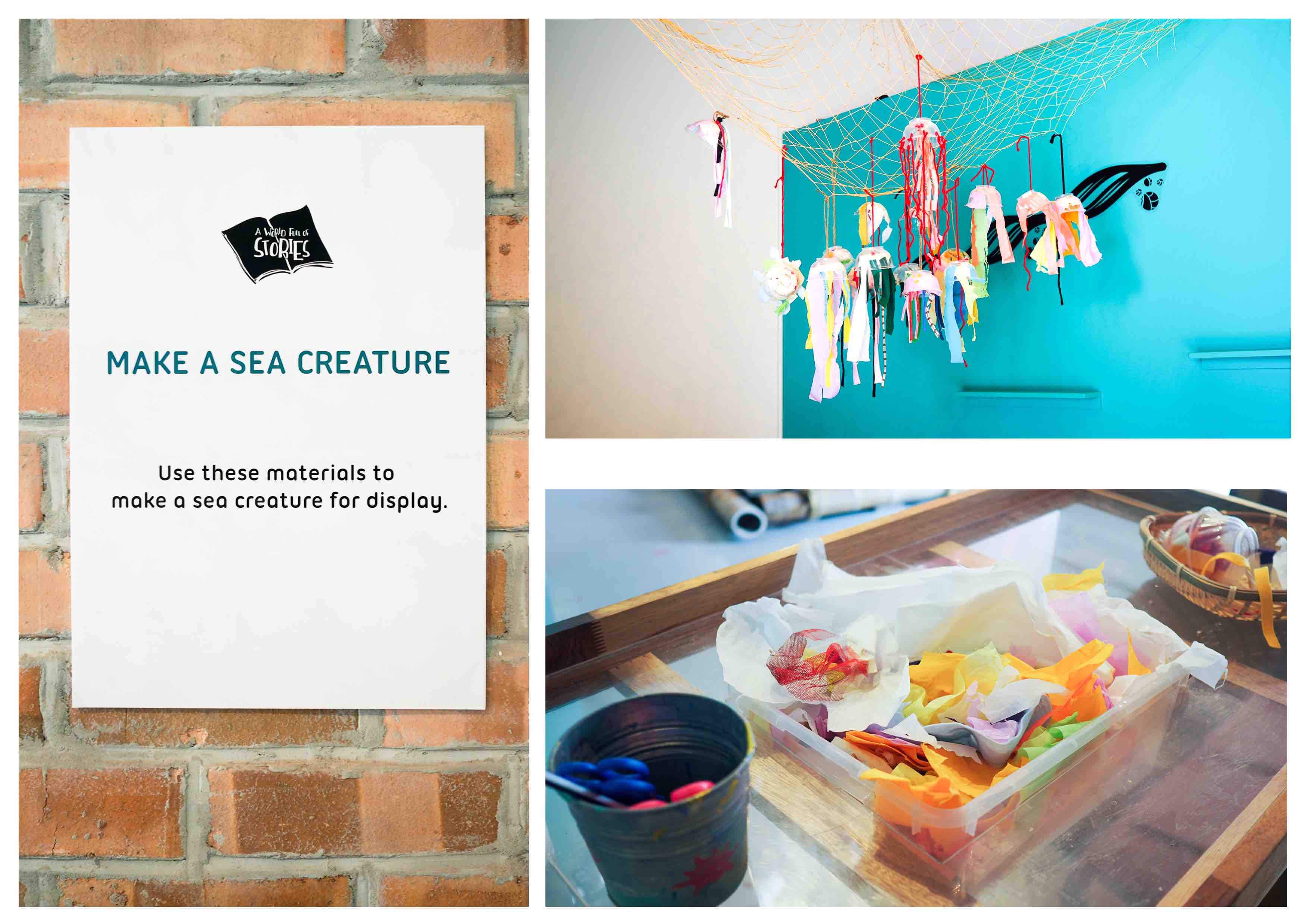 Glass art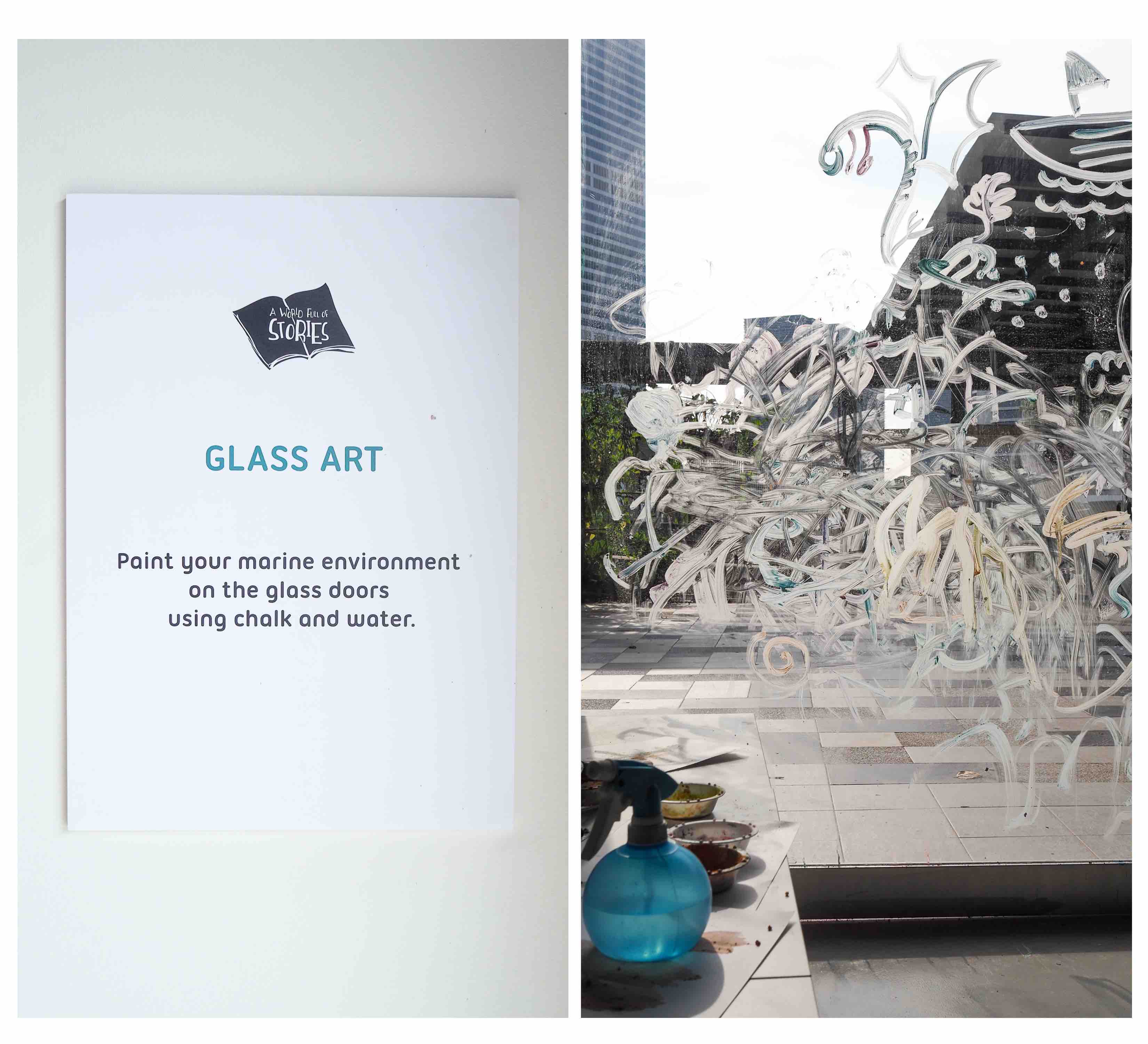 This is probably my favourite activity in Playeum: brushes, paints and a glass 'canvas'. It may seem simple, but it is enticing for little artists in the making. Even Laurent, who isn't usually an art person, couldn't resist mixing his paints and creating his own masterpiece on the glass doors.
Story-writing and dress-up corner
Older children can let their imagination run wild through writing their own stories and 'posting' them to Playeum for a chance to be featured on its website. With plenty of materials at the dress-up corner, children can role-play their favourite imaginative character.
Play-making space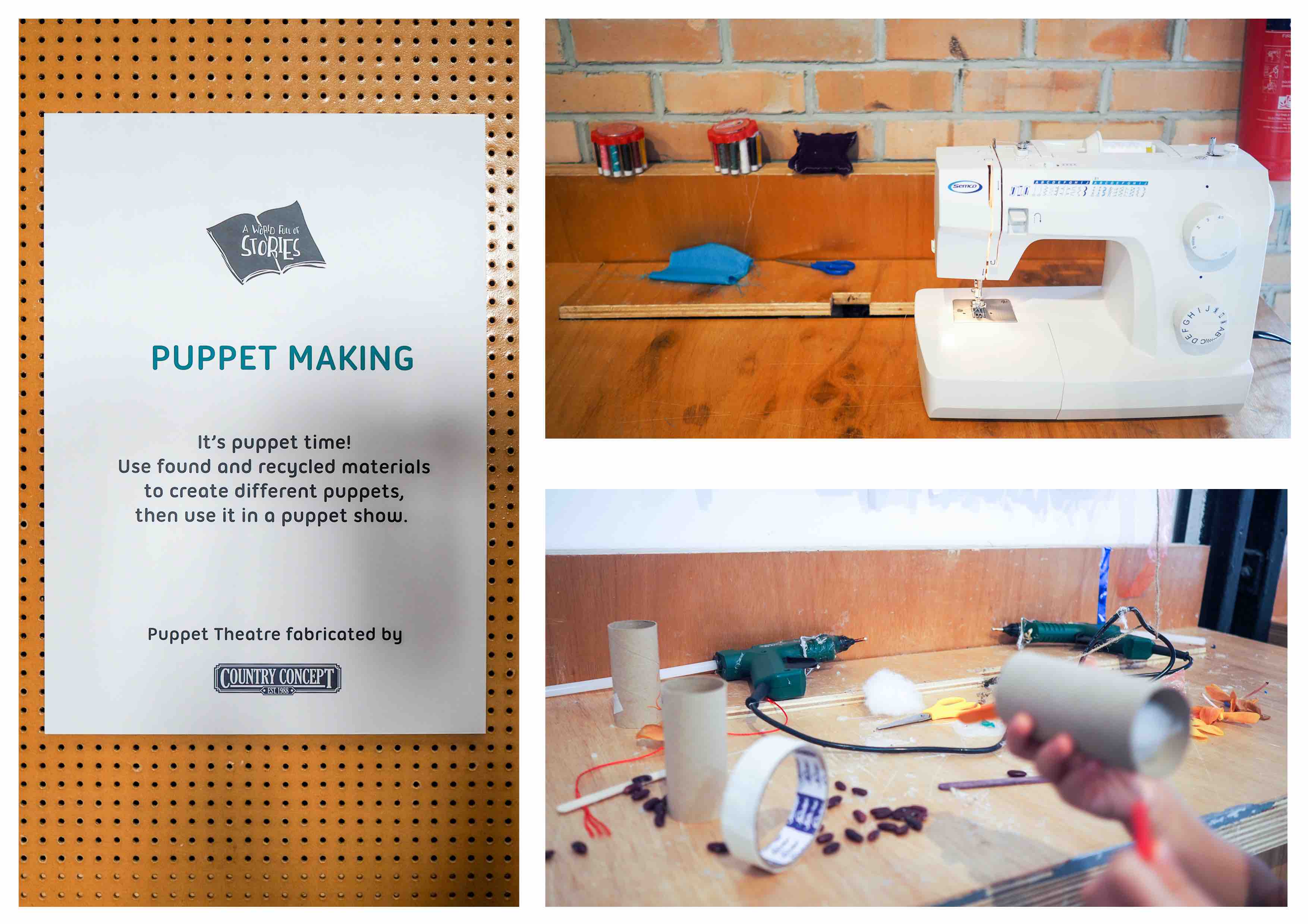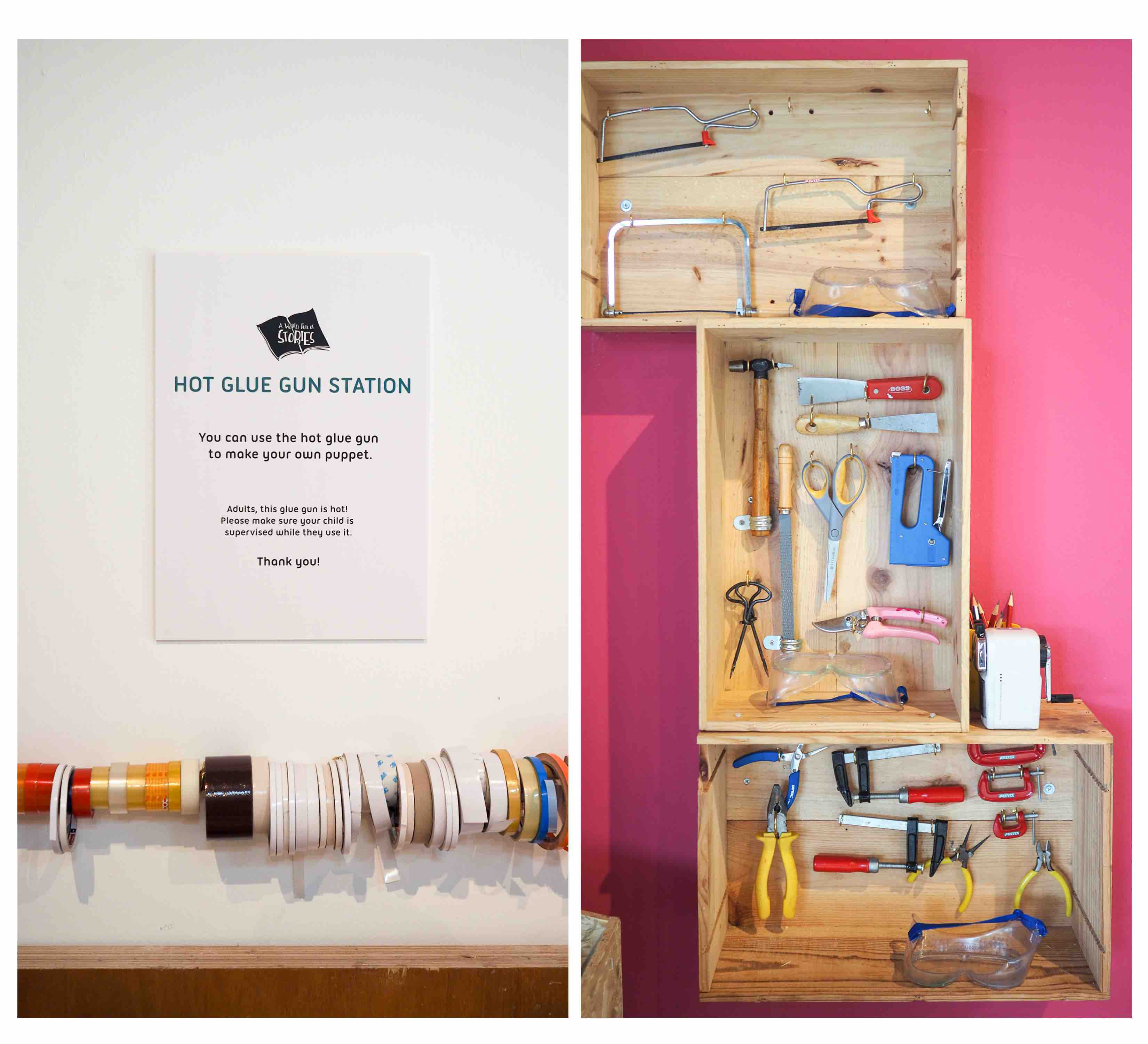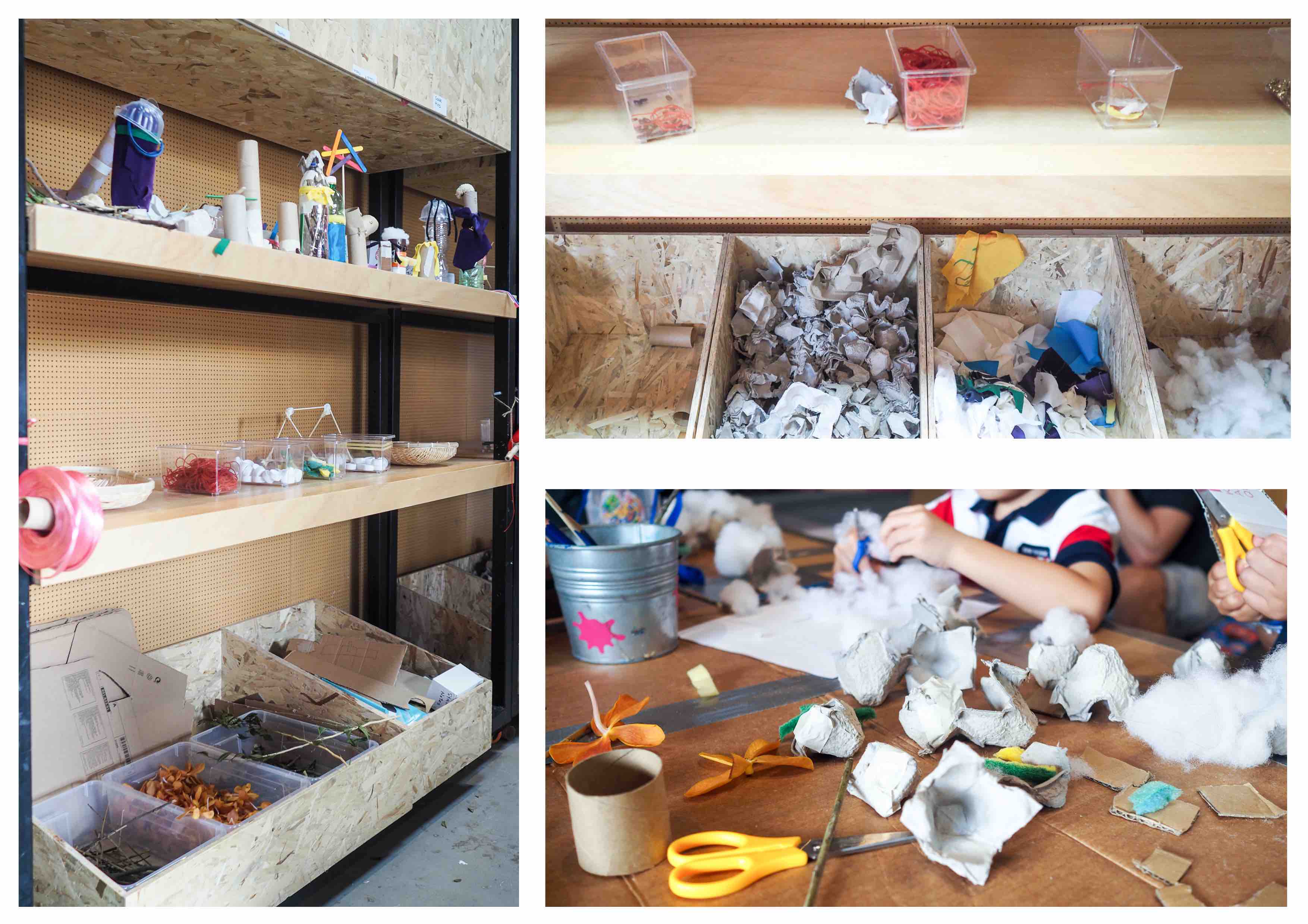 Equipped with real workshop tools, a sewing machine, hot-glue guns and plenty of upcycled materials, the play-making space allows children to bring their imagination to life in the form of hand-made puppets. Children are able to try the tools under the supervision of their parents or facilitators in a safe environment, and can even put on a puppet show.
To conclude
I wasn't overly impressed when I first walked into Playeum. It wasn't that colourful, some of the installations seemed a little abstract to me and many of the materials used to facilitate the activities appeared to be simple and commonplace.
It was only after I explored the exhibition with Laurent, saw through his eyes and learnt about the purpose and ideas behind each installation, that I truly understood how wonderful this space is. While big, fancy, colourful toys can be entertaining, simple materials and unintimidating spaces are what allow children to tap their imagination and creativity to create endless possibilities in the way they play, learn and interact.
Playeum also holds workshops, holiday-camp story-telling and artist interventions. A highlight looks set to be 'Roald Dahl's Propsposterous Playtime' on 26 November 2016.
 'A World Full of Stories' runs from 15 November 2016 to 30 April 2017. For more details, visit Playeum's website here.
Read more about Dawn's life with her son Laurent at her blog here or follow her on Instagram here.