Imagine the world's most famous sites recreated in Lego bricks. That's exactly what you'll find at the Piece of Peace exhibition, where there are over 40 re-creations of famous monuments that bricks artists from around the world have painstakingly constructed.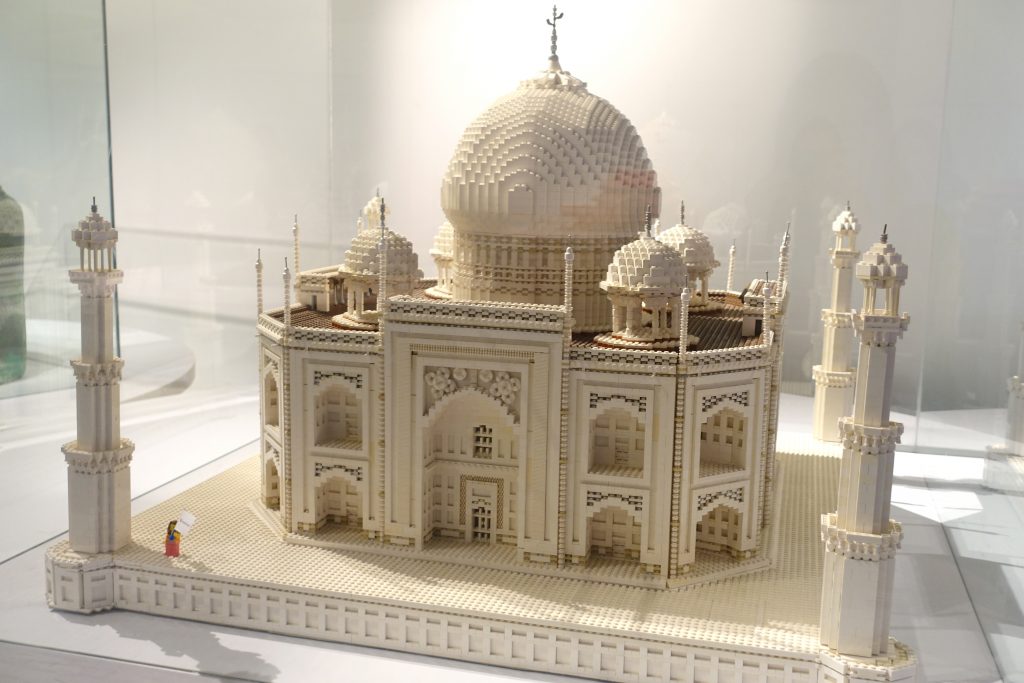 The exhibition has been travelling around Japan for the past 14 years and Singapore is the first Asean stop on the world tour that it is embarking on. For the Singapore stop, seven new Asean sites were added to the collection, including a replica of Singapore's first UNESCO World Heritage Site, Singapore Botanic Gardens.
Even if you are not into Lego, you will still find the replicas rather fascinating as attention paid to each and every detail is rather amazing, such as ensuring the pillars that are broken off on the Angkor Wat exhibit are exactly the same as on the replica as the actual site.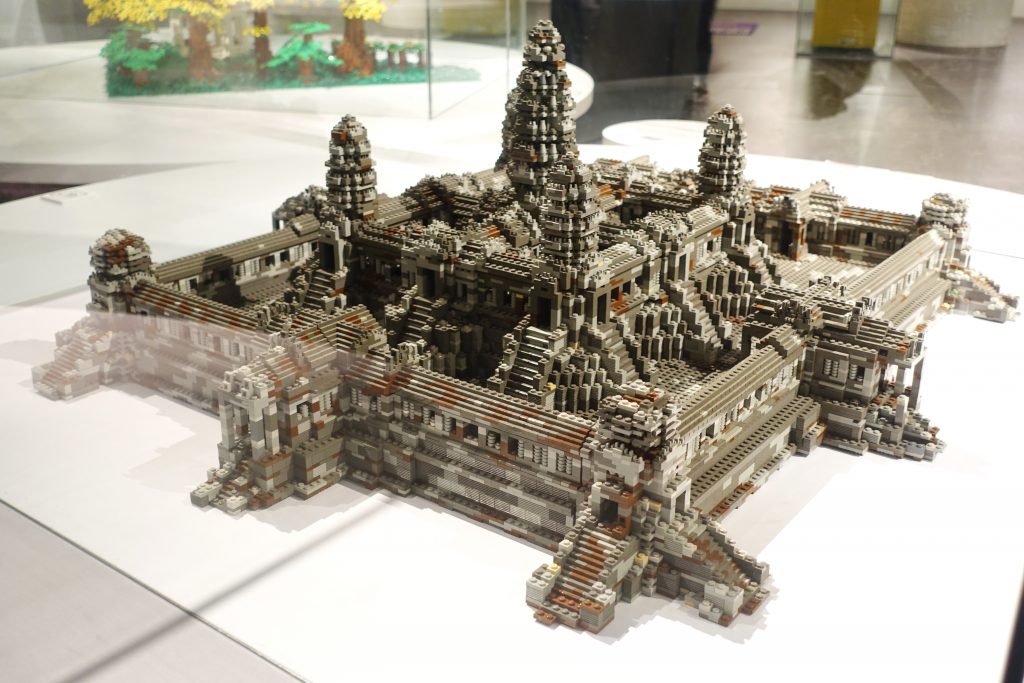 Given the large number of replicas from every corner of the world, including the Great Wall of China, the Eiffel Tower, the Sydney Opera House and the Leaning Tower of Pisa, it's akin to taking a world tour with your little one and a great opportunity to introduce them to famous landmarks of the world.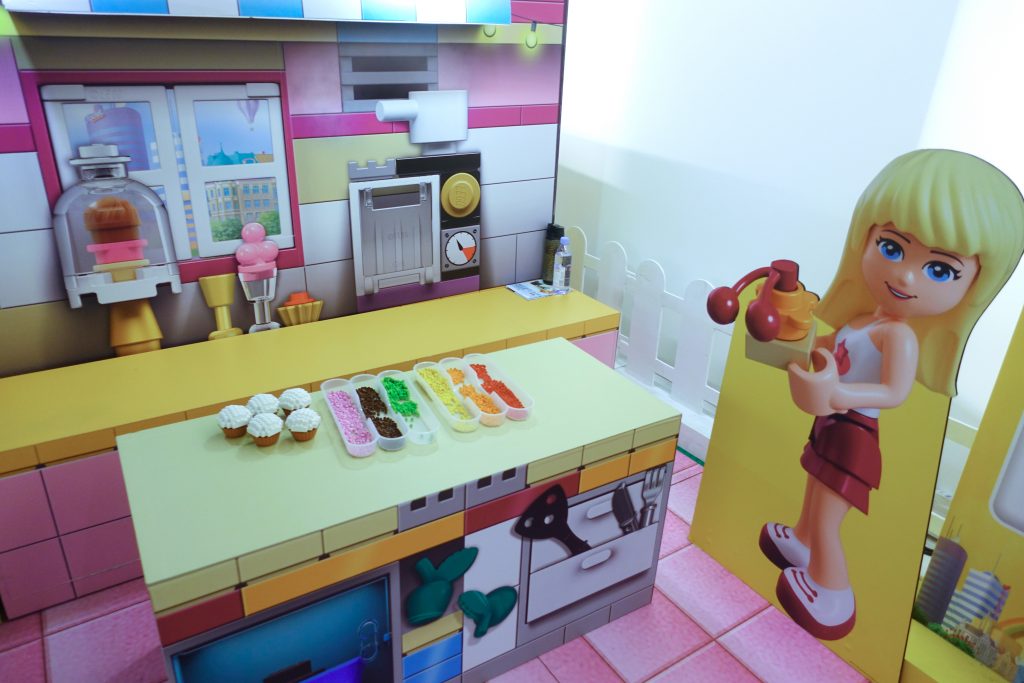 Take time to explore each one of the exhibits and you might also want to shine a light into the interiors of the structures – hidden within some of them are exquisite details that you would not see otherwise, such as the altar within the Kiyomizu-dera temple, and kids will enjoy walking around trying to find all the 'hidden secrets'.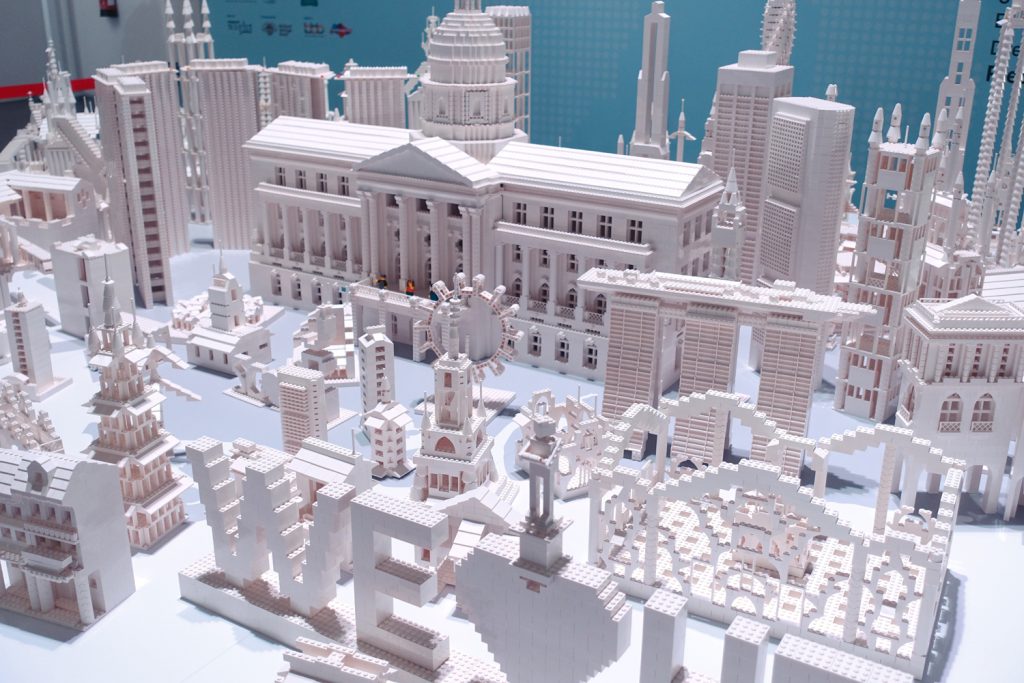 When you are done exploring the exhibits, head down to the first floor where there is a Lego Kids Play Zone filled with activities for children where they can race cars, make cupcakes and build their own Lego creation. They can also create their version of a Singapore landmark and add it to the Brick by Brick SG community art project that will be used to build a Singapore-inspired topographical map.
It's definitely worth making a trip here with your little ones, so hurry over now before the exhibition moves on to its next stop.
The Piece of Peace World Tour is on from now until 10 September 2017 and tickets start from S$13. For more information or to purchase tickets, click here.