One of my favourite places to bring kids to experience art in an interactive setting is Playeum and I was overjoyed when I learnt that there was a new exhibition, "Making it Home". Running from 16 May to 29 October, the spaces within the Children's Centre for Creativity have been transformed into different 'rooms', each with a different purpose, opportunities to explore, experiment and redefine. We love how the concept of play is always re-imagined with each new exhibition, and how children are encouraged to get offline and have fun with very everyday items.
Curated By Creative Director Dr Esther Joosa, the 'Making It Home' exhibit celebrates the home as a source of creativity, encouraging children to explore the many ordinary materials and items available in every home for play. This experience really embraces the heart of Playeum's philosophy and is great to see the children actively stimulated with such simple everyday items. The exhibition is divided up into rooms in the house that little ones would be familiar with.
The "Laundry Room" captures the little ones attention instantly with its bright fabric weavings. Children are encouraged to manipulate the fabric strips provided to create weavings and patterns to add to the existing maze.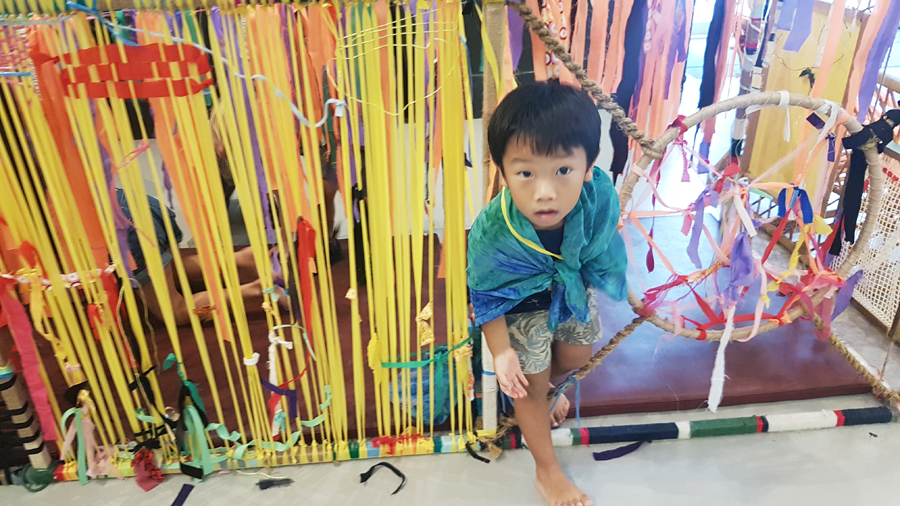 The Playeum dark room is transformed into the "Storey Room" which is a fun pun on the store room and story. Using a clever lighting set up, the store room becomes a fun space for shadow play and story telling.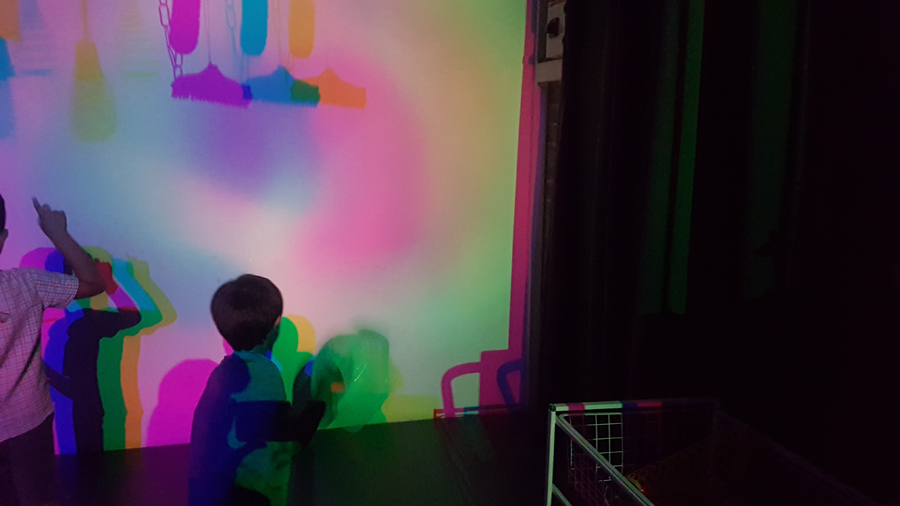 The central space in Playeum is a huge play area with water pipes for children to create their desired sculptures. Though water pipes are commonly found in homes, they are definitely not something children handle on a daily basis and this area kept my kids occupied for a good period of time as they were fascinated by what they could create with the pipes.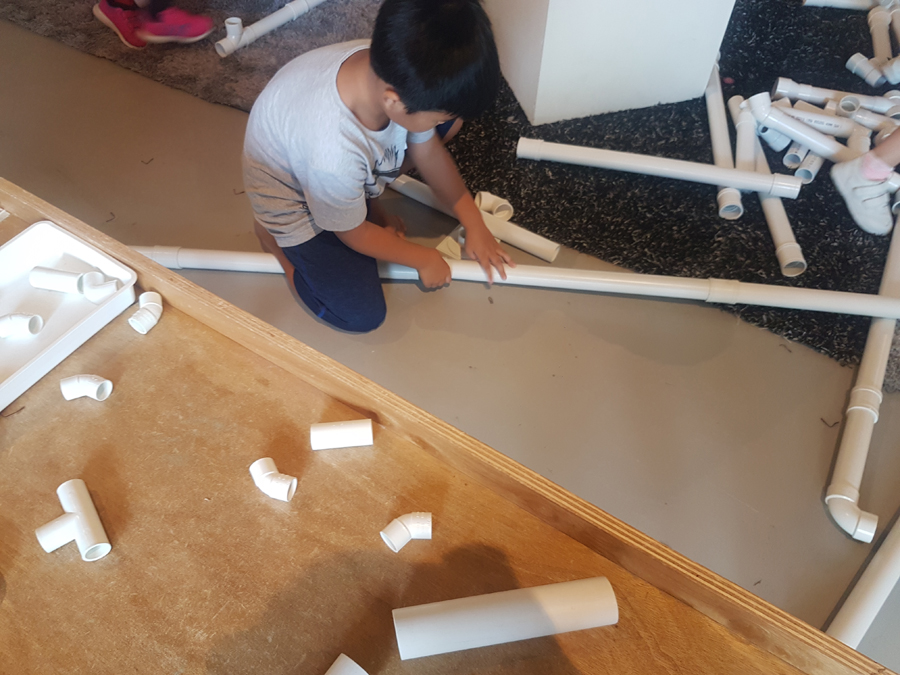 The Bedroom and the Living Room were also transformed in this exhibit to spaces that truly ignited the little ones imagination. There were movable furniture blocks for the children to rearrange and be active around.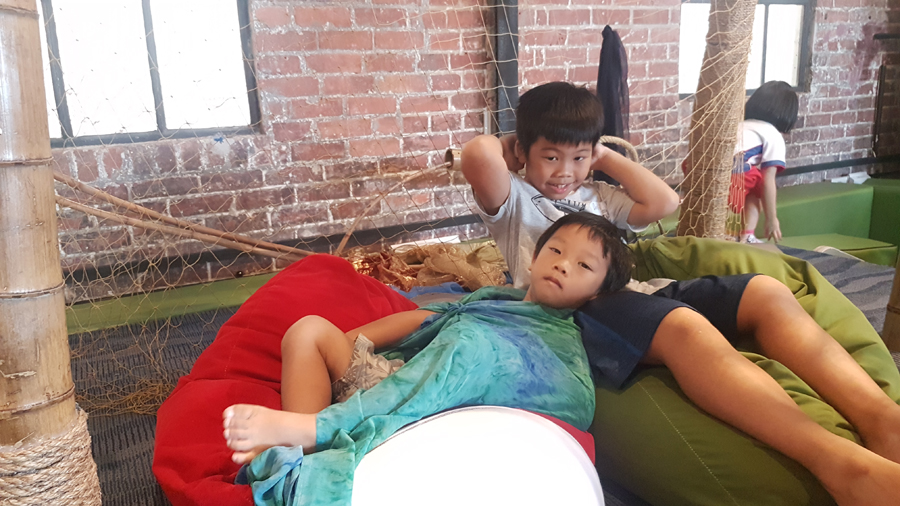 The other space that really captivated my tikes was the sand play area, where there were a couple of lighted tables for the children to make sand art on, as well as the sand tower where they went while with the sand, funnels and pipes.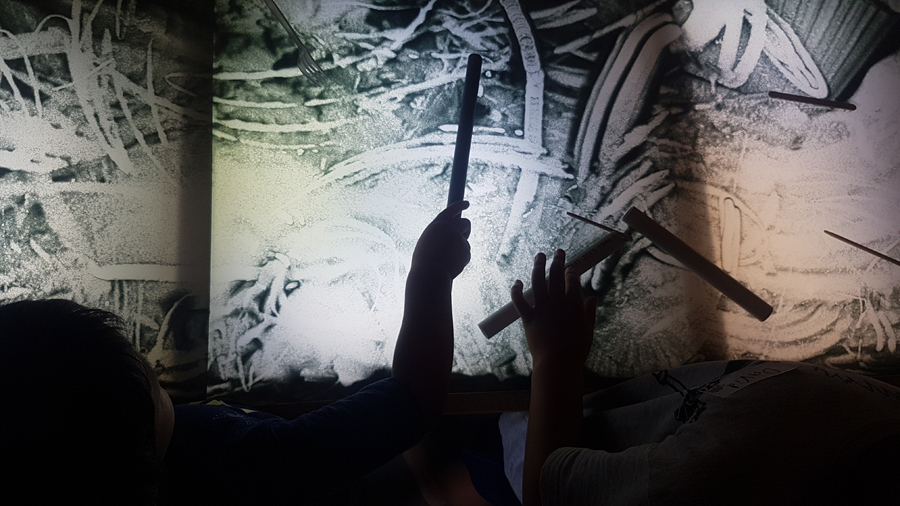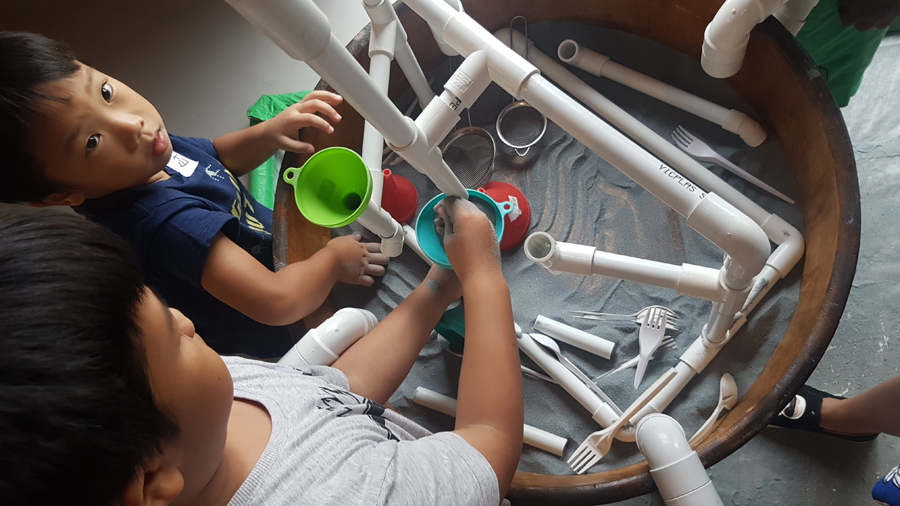 As with all visits to Playeum, my little ones always end up spending the most time in the craft section. This time around the area features pulleys made from tape and wire cores, and both my kids certainly enjoyed exploring how pulleys work – I think it's a fun way to introduce some physics principles to the little ones.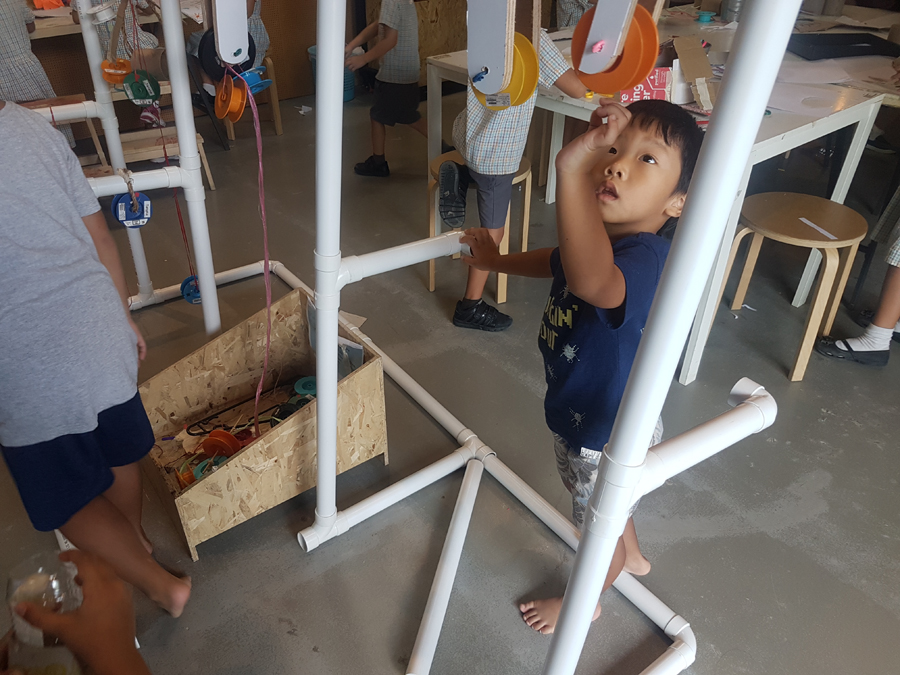 Watch the video below to find out more about the various spaces in Playeum: "Making it Home"