This easy recipe is a great healthy snack idea for the little ones and adults a like. Borrowing from the basic rice krispie snack bar recipe, these granola clusters are a healthy and tasty treat.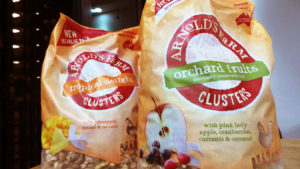 I used Arnold's Farm Clusters in Tropical Delight and Orchard Fruits for this recipe. The flavours are really distinct with little bits of dried fruit mixed in for that punch of yumminess.
To start, in a water bath melt some marshmallows and peanut butter.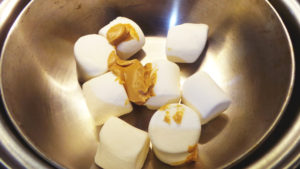 Mix well till combined.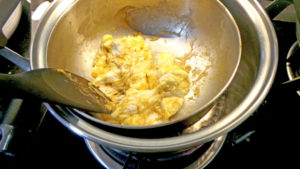 Stir in the granola, I added Honey Stars as well for a little whimsy for the little ones.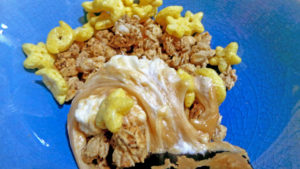 Slip on some plastic gloves and dig in to shape those clusters into your desired size. I love how the dried fruit pieces made up generous portions in the mix.