Give your little ones a head start in life. Aside from planning and growing their savings with the Regular Shares Savings (RSS) Plan, start their financial education early so they cultivate good money habits.
Start with the Fundamentals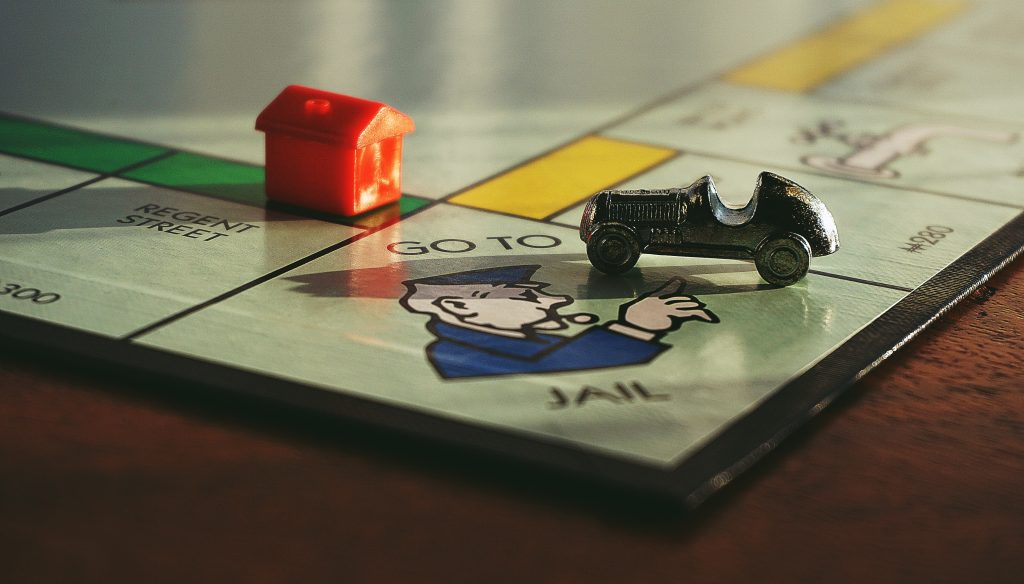 Build a good foundation for your kids by educating them about money. Begin with helping your preschoolers identify the various dollar notes and coins. When bringing your children out to shop or buy groceries, let them count out the bills and coins needed.
Transform your home into a store, with everyday items you have around the house. Using play money, your little ones must exchange money for the items they want to buy. This helps them understand the basics of commerce and helps them improve their counting skills as they count out the play money.
Once they've grasped the concept of money and its uses, they can now learn about saving and spending money. Put the money they get from Chinese New Year or birthdays into two different clear jars, namely, Spend, and Save. Together, decide how much should go into each category.  When they want to buy a toy, take out the amount for them to see its transactional aspect and the effect their spending has on the amount left in the Spend jar. Consistency is key, so if you have loose change at the end of each day, give your little ones the change to put into each jar.  
Meanwhile for the Savings jar, bring your kid to the bank, so they can experience the process of depositing money and also their new bank balance. As they grow older, you can increase the number of jars to include an Invest jar. For the Invest jar, you can match their contribution dollar for dollar, or by a certain percentage so they can see how their money grows. Of course, to speed up the process of growing their money, you might want to invest their money with the Regular Shares Savings Plan. 
What is the Regular Shares Savings Plan?
Regular Shares Savings (RSS) Plan offer parents – or beginner investors – an easy way to invest with a fixed amount of money each month. This sum will be used to buy a variety of stocks from established companies. Hence, you can passively save for your children's future with these low-risk investments that help your money grow. 
Access to a Wide Range of Stocks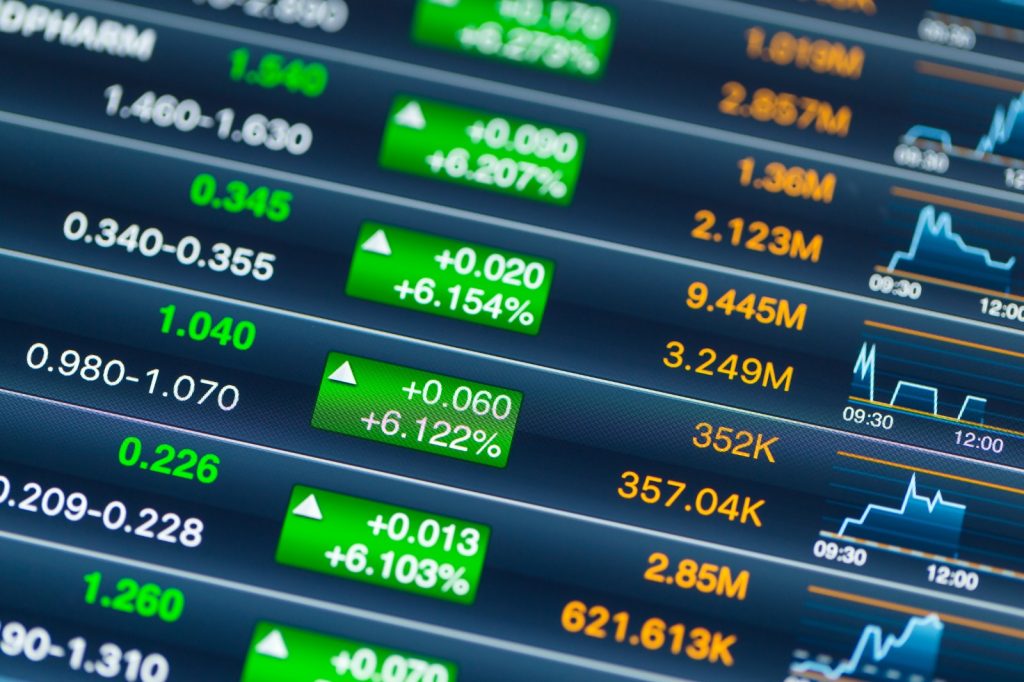 Invest for your little ones in blue chip stocks, Exchange Traded Funds or Real Estate Investment Trusts (ETFs and REITs) with the Regular Shares Savings Plan. These stocks include well-established companies in Singapore, such as Singtel or CapitaLand, which deliver steady, long-term growth on your investments. 
With the RSS Plan, parents get access to more than 44 counters of their choice, or simply invest in the Straits Times Index (STI). Bought through an ETF, this tracks the overall performance of the top 30 largest companies on the Singapore Exchange (SGX) index. 
Related Money Lesson For Your Kids: Establishing an investment plan for your child may mean that other purchases have to be sacrificed, such as a new phone. However, this is a great lesson to teach your little ones to help them distinguish between needs and wants. Highlight such examples to your child when going shopping. Items that are on the grocery lists are considered needs; anything outside this list is a "want". 
Easy, Affordable and Automated
The amount to set aside for a RSS Plan doesn't have to be a lot – even just $100 per month can turn into a sizeable amount of money, thanks to the power of compounding interest. Additionally, the sales charges and transaction fees start from as low as 0.08 up to 1 per cent. Better yet, getting started is pretty easy. All you have to do is open a joint account with your child to start investing with their plans.
For a start, apply for an OCBC Blue Chip Investment Plan, DBS Invest-Saver, Phillip Junior Share Builders Plan or FSMOne Regular Savings Plan Account. Decide how much to invest. Each month, that amount will be debited from the joint account – or from your own bank account – and used for your investments. Do note that only the Phillip Junior Share Builders Plan reinvests the dividends for you; dividends reaped from the other savings plans on the other platforms will be added to your joint accounts.  
Related Money Lesson For Your Kids: For preschoolers, share with your children that you're opening such an account so that their money can grow faster. Decide together how much to put in the savings plan. Suggest that when their Invest jar is full, they can add the money to that account for their money to increase faster.
Easily Transfer Between Parent and Child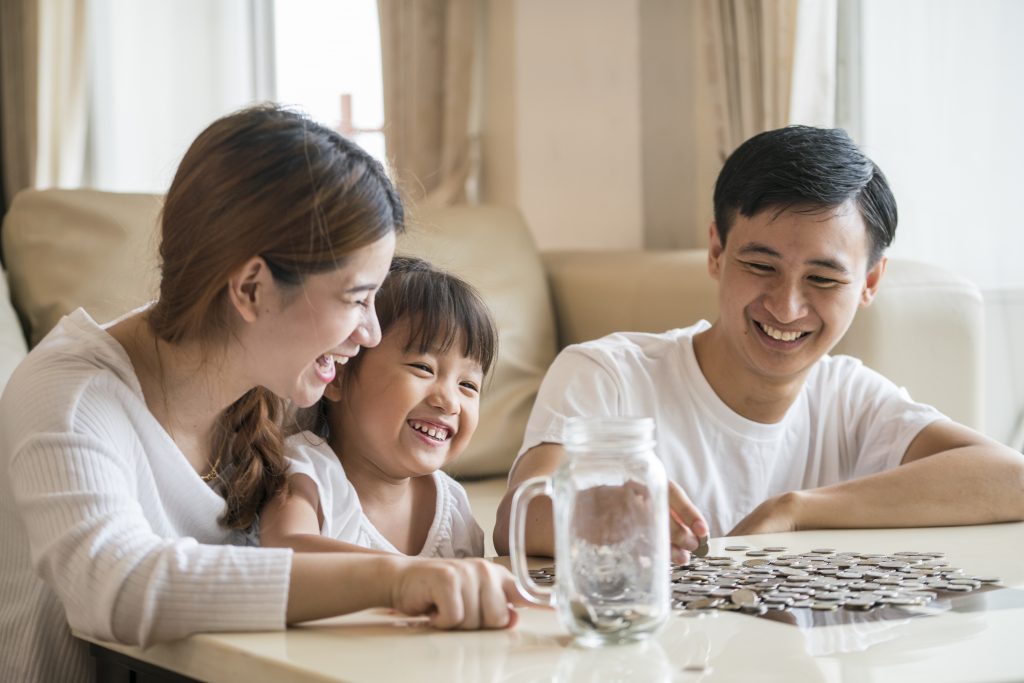 If you're investing with the OCBC Blue Chip Investment Plan, both parties in the joint account have equal right to sell or amend the shares when your child reaches 18 years old. Meanwhile, for Phillip Junior Share Builders Plan, both parent and child have to inform Phillip. Parents can then decide whether to transfer the funds to your child's Young Investor Group account, close the account or continue the joint account. 
Similarly, parents can request that the funds in the DBS account be transferred to the minor after your child turns 18. Meanwhile, the FSMOne Regular Savings Plan allows you to open either a personal or beneficiary account. When your child reaches 18, you can opt to transfer the holdings over to his/her personal account. As the offerings differ across the brokers, do check with the respective brokers for more information. 
Related Money Lesson For Your Kids: Rather than wait 16 long years to see their money, they might want to spend their angpows right away. Teach them about delayed gratification, where they have to wait to get an even bigger reward. For example, they can have one cookie now, or wait till after dinner to have a second cookie, so waiting a while yields a greater reward
Take Advantage of Dollar Cost Averaging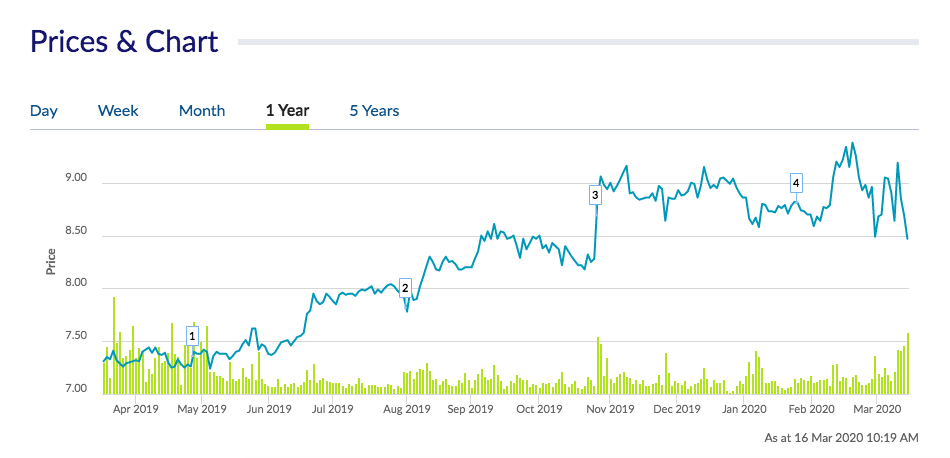 Each month you'll purchase a number of shares, depending on the market price. Some months you might get less than others. However, the upside is that the price paid per share will average out over the months. Additionally, you don't have to constantly monitor the shares to see when's the best time to buy the stocks. 
Related Money Lesson For Your Kids: Once you've made an investment, the temptation is to constantly monitor and see how the fund is doing. The same goes for your kids, especially if they're trying to save up for that brand new toy. Instead of being frustrated that they still haven't got enough to buy that toy they want, teach them to find other ways to distract themselves.
Engage them in other activities or suggest alternatives to their desired item, such as getting that toy second-hand. Another way to help them reach their goals faster can be to reward them for their good behaviour, such as picking up their toys after they're done playing for a number of days. The caveat is that the money given has to be put into their savings for that toy. 
Brought to you by SGX Academy.