By Jasminder Kaur
After a long day at work and spending quality time with my little ones, I always look for a quick 'me-time' to keep myself going. Most of the time, I choose to have a coffee chat with my BFF or go for a run. If none of the above works, my last resort will be to take a long bath.
Being deprived of time, I do have thoughts of having luxurious pampering in a fraction of the usual time. Such quick fixes can instantly life my spirits and boost my confidence. If only there were such perk-me-ups available out there that could be used by busy mums. I am sure many mothers will agree with me.
But lo and behold, customised skincare expert Skin Inc has introduced a brand-new treatment, keeping in mind women on the go and those who have time constraints.
Facial in a Flash (S$45 for 20 minutes) takes only 20 minutes of your time. Yes, you heard it right: 20 minutes. I decided to give it a try the moment I heard about it.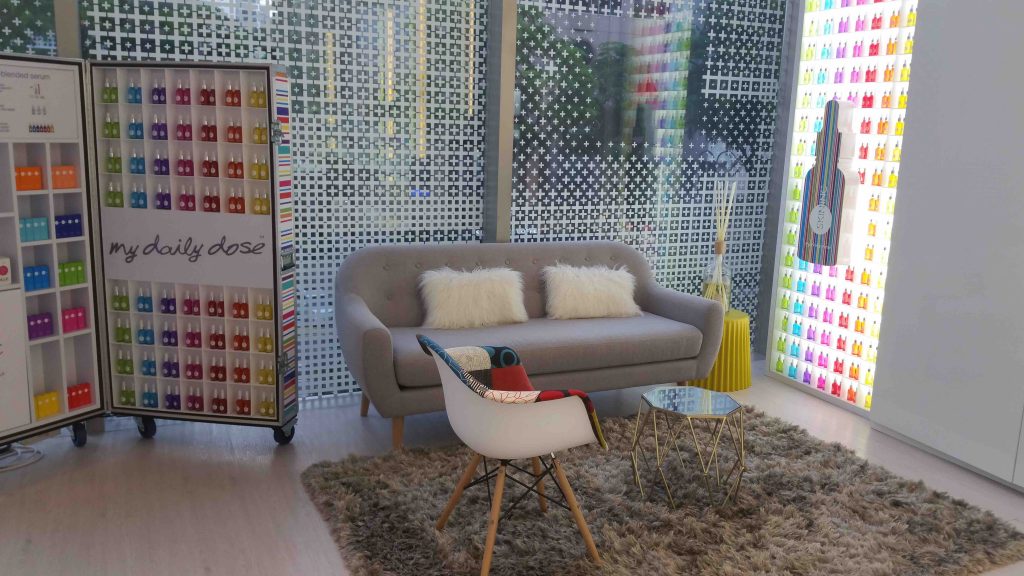 Located at Level Three of Scotts Square, my presence was first welcomed by those colourful serum bottles of Skin Inc, which come in the most amazingly beautiful packaging. The colourful spread is soothing and relaxing to your eyes and it somehow gives a lift to your soul too.
As I mentioned, the Facial in a Flash has been designed especially for women on the go. Believe me, you can transform your skin quicker than you can say, "I am too busy for a facial." I felt my face had an instant lift and glow after the treatment. It's a three-step programme of cleansing, double-cleansing and peeling. After the three steps, Skin Inc's raved-about Optimizer Voyage Tri-Light treatment is used. By using this Optimizer alone, one can instantly achieve three visible results. The Optimizer helps to double up the absorption of the skincare products. This gives an instant lift to the face and the skin becomes firmer.
If you've got an additional 10 minutes to spare, go ahead and indulge in the Facial in a Flash+ Treatment (S$65 for 30 minutes). The full works include the three-step customised programme, use of Pure Serum-Mist Onsen water, Optimizer Voyage Tri-Light treatment and finally a shoulder massage.
This treatment fits in comfortably with your lunch takeaways or coffee breaks if you are a full-time working mother. If you are out there to win a client or business deal, get the Facial in a Flash to give you some glow and radiance. First impressions are crucial and have been the key to many successful meetings.
As for me, I can now add another variation to my 'me-time' activities.