One of the things that many pregnant mamas lament about is that they have to adhere to the countless number of restrictions that are imposed on them while expecting a child. No (or little) caffeine, no raw food, no perming of hair — the list of nos go on and on.
Which can make pregnancy an incredibly stressful time, especially if you're one of those super careful mums who take note of everything.
One of the few indulgences that a pregnant mother can have, however — albeit after 12- or 20-weeks into the gig, depending on your preference — are pre-natal massages.
And let's be honest, when you're carrying a child, just about everywhere aches, and there's nothing like a good rub down to make you feel better. Plus, massages help with water retention — a common problem that expecting mums face.
I should know. Now 26-weeks into my 2nd pregnancy, I'm really starting to feel the strain of my ever-expanding bump.
So when I found out that the newly-relaunched (December 2016) spa at the Ritz-Carlton, Millenia Singapore offered a pre-natal massage, I knew I had to check it out.
Launched in partnership with La Mer, Ritz-Carlton is the first luxury hotel in Asia Pacific to partner with the esteemed beauty brand. Among its signature treatments are offerings such as Timeless Indulgence, a four-hands massage performed by two therapists, and Cello Concerto, where a body massage is harmoniously synchronised with melodies played by a cellist.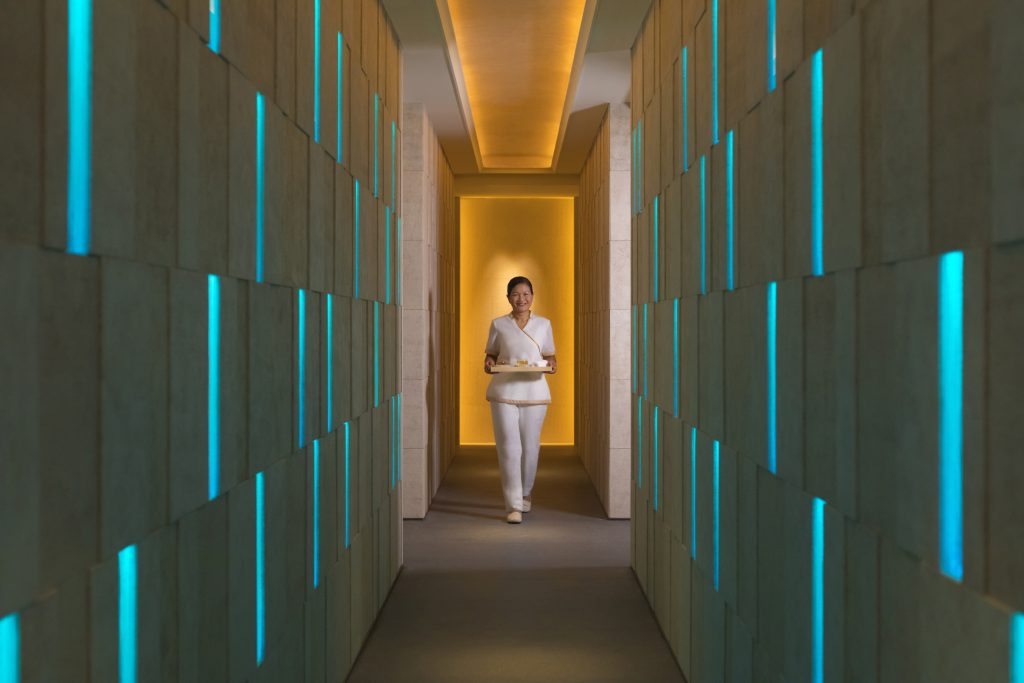 While most of its face treatments are administered using La Mer products, its body treatments, and in particular, the Naturally Nurtured Massage for expecting mothers, feature products from wellness brand ESPA.
In my case, the massage was executed using the ESPA nourishing body oil that doesn't include essential oils, making it safe for pregnant women and those who are breastfeeding. As it contains Vitamin E and calendula, the oil is incredibly moisturising, which is great for a pregnant mummy-to-be battling with potential stretch marks.
The treatment starts off with a relaxing foot scrub ritual, followed by breathing exercises aided by placing handpicked conch shells next to the ears to help you to unwind. As is the case with most pre-natal treatments, the massage is conducted while you're on your side as belly prevents you from lying face down.
I appreciated how towels and pillows were prepared to support my baby bump and I was most comfortable during the treatment. The therapist that conducted my massage was clearly skilled. There was no doubt, that she was extra careful to check if the pressure was too strong and places to avoid, but she kept her strokes firm and effective.
One of my biggest gripes with pre-natal massages is that the therapists are just too gentle. Yes, I know, you can't go too strong with the strokes when you're pregnant but there has to be enough pressure in order to alleviate the aches and pains. There's no need to treat us like porcelain dolls, so I'm glad to report that this wasn't the case here.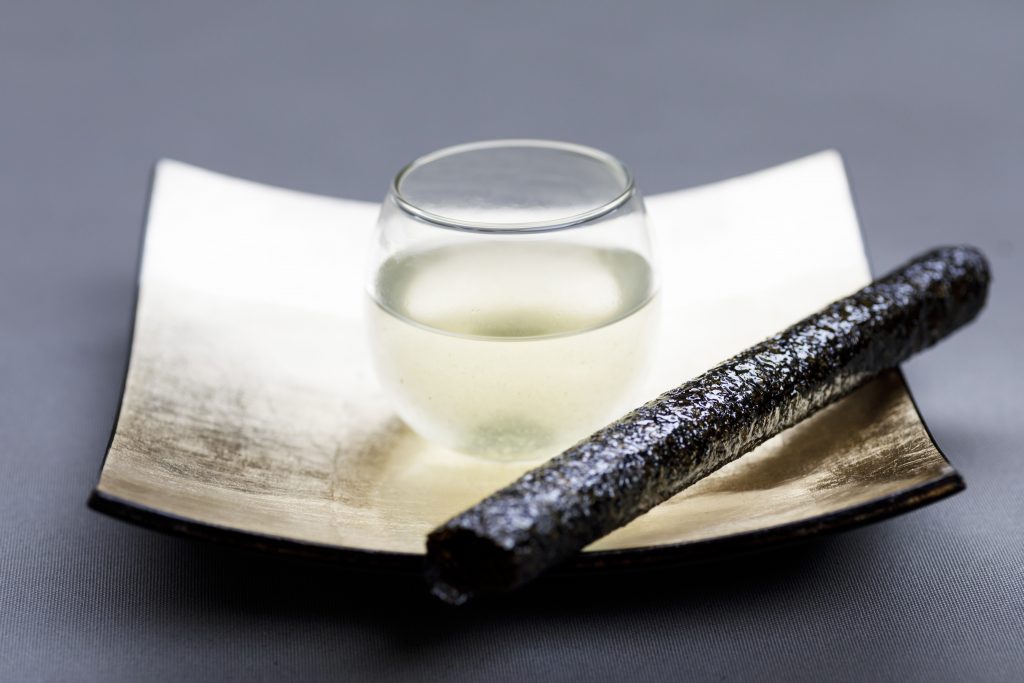 When done, and if you have time, I would recommend spending some time in the mineral pool or simply enjoying the beautiful, relaxing environment that the spa offers. Some light bites and teas are offered — and my clever therapist made sure to prepare a decaffeinated one for me without prompting — to end the experience.
All in, the pre-natal massage at The Ritz-Carlton Spa is a great choice, particularly if you're looking for a more indulgent place to treat yourself. As for me, I'm just looking forward to when my baby is born, and then I'll be back for a La Mer facial as a post-natal treat to myself.
The Naturally Nurtured Massage costs S$190 (60mins) or S$270 (90 mins) and is available to pregnant women who are past the first trimester. For enquiries and reservations, please contact (65) 6434-5203 or email [email protected]