As someone who is an absolute massage junkie, being pregnant has not stopped me from going for my regular rubdowns. Sure, I waited until I was past the first trimester, and I always make sure to visit a trained pre-natal therapist, but apart from that, I have continued to enjoy a massage whenever I feel tensed, tired or sore.
However, the same cannot be said when it comes to facials. For one, I'm never too certain which facial procedures or products are pregnancy-safe, and also, I've never felt the effects of pregnancy on my skin as much as I have the weight of a growing child on my body.
That is, until I came across the concept of a pre-natal facial, one of the signature treatments at Nouri Face & Body Concepts, a specialist in pre- and post-natal treatments.
But what exactly is a pre-natal facial (which in itself is quite rare and isn't offered at many spas at all), and is it any different from any of the other facials in the market?
"The biggest difference is that a pre-natal facial is done to combat the effects of the pregnancy and hormonal changes on the skin in a manner that is safe and comfortable for both the expecting mum and her baby," explains Nouri's founder Valerie De Costa, who is also a mother of three.
"Some common skin problems that they face include acne breakouts, pigmentation, dullness caused by fragmented sleep and poor blood flow, as well as eczema. A pre-natal facial is designed to address these issues, and thus is very different to that of normal facials that typically target impurities or clogged pores."
She adds that when it comes to facials for pregnant women, the choice of ingredients is of utmost importance. As the use of harsh chemicals bear the risk of being transferred through the bloodstream to the fetus, only products that contain natural ingredients, and are free from parabens and artificial ingredients that are by-products of petroleum, should be used.
Indeed, on a recent visit to Nouri, I found out that Valerie personally makes all the products that are used in the pre-natal facials. They are based on secret Peranakan recipes passed down from her mother and grandmother, and utilise all natural ingredients such as rose water, and don't contain any harmful chemicals.
Convinced I was in safe hands, I gave myself over to Valerie and her expert team and found the entire experience very relaxing. It comprised a deep cleansing, use of a gentle machine to unclog pores and remove blackheads (not at all painful or uncomfortable), two very nourishing masks and a thorough face and neck massage targeting meridian points that aid repair and recovery while removing toxins.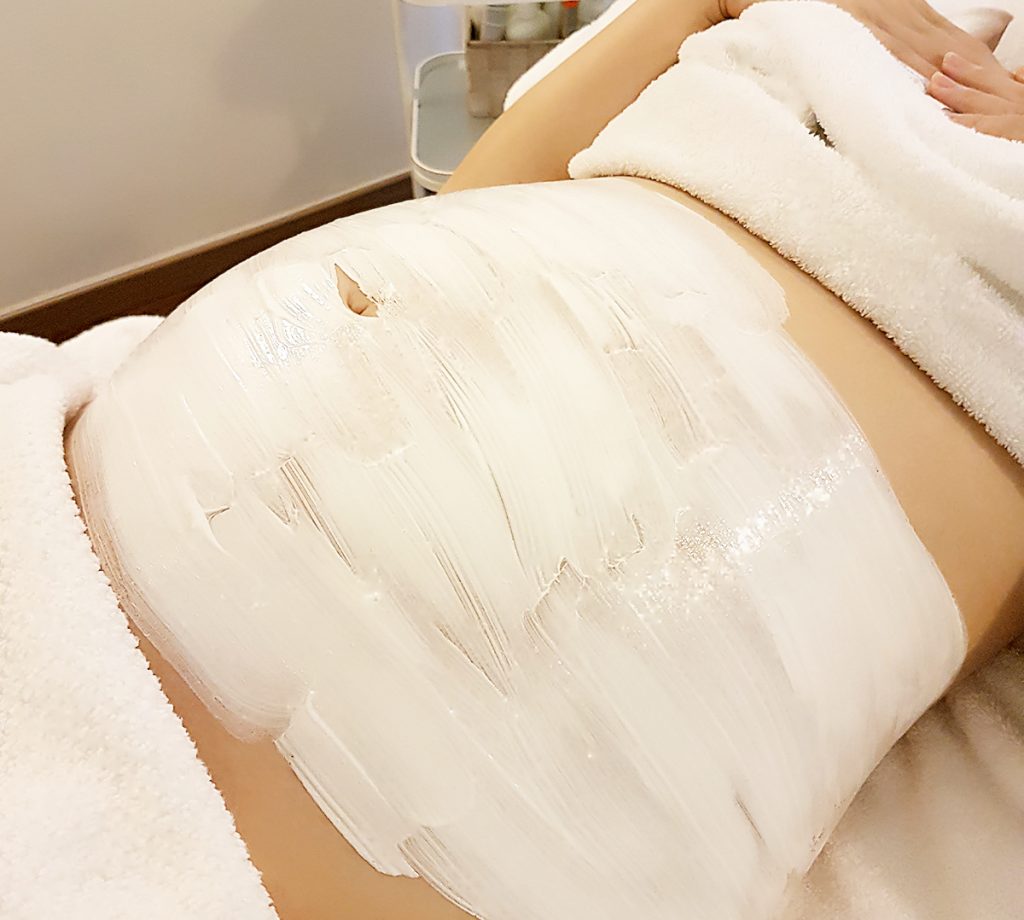 It ended with a relaxing body massage and most interestingly, a mask for my burgeoning belly (Ed's note: only available to those who book the deluxe version of the pre-natal facial treatment) that not only helps with stretch marks but also aids sleep thanks to the use of chamomile as an ingredient.
With a two-year-old toddler at home who still wakes up in the middle of the night, and as I get further along in my pregnancy, sleep has become a bit of a luxury and as a result, my skin, which has always been on the dry side, has been looking dull and rather lacklustre. But thanks to Valerie's background as a certified beautician, the facial was as effective as it was gentle. I was impressed that post-facial, my skin looked clean, hydrated and glowingly radiant — you could not tell that I was a tired, stressed-out mum.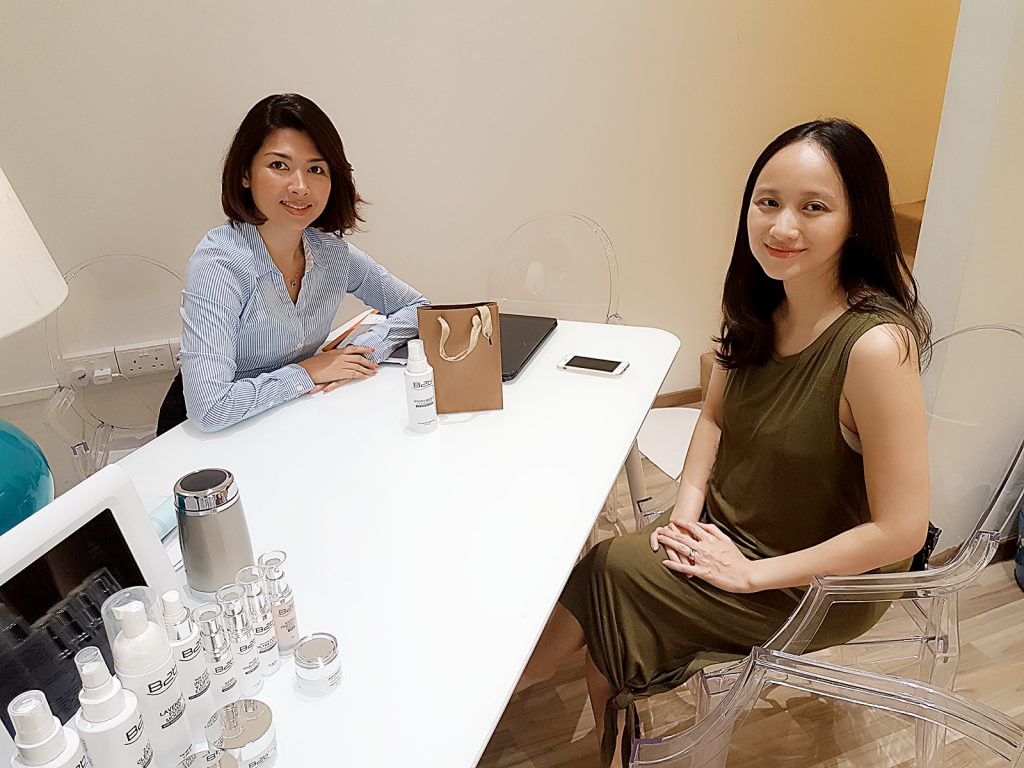 An interesting tidbit that Valerie shared was that having regular pre-natal facials goes beyond helping mums to feel more confident and boost their self-esteem levels. By keeping the skin hydrated, revitalised and with proper care, this minimises the amount of irreparable damages (such as reduced elasticity and age spots) caused by pregnancy hormones that are so much harder to repair after giving birth. "Many expectant mums have no idea of how important it is perhaps because this isn't really the sort of information that an older family member or mid-wife will provide," she says.
Located at a cozy little SOHO space in Lavender, Nouri is located in a lovely, comfortable space but it isn't the sort of place that you would simply walk in for a treatment and is really more of a destination spa that you have to make it a point to visit. And yet, their bookings are back-to-back and getting an appointment can be difficult — testament to the quality of their pre- and post-natal treatments.
I have heard through word of mouth that their post-natal slimming treatments are very popular and are often booked out way in advance. And all this, in spite of the fact that you have to hold a pre-natal massage package before you can book Nouri's services after the baby is born.
After my pre-natal facial session with them, I can understand why. As pregnant women, we are super careful about the treatments and products we chose and Nouri really is an expert in this field. I'm now personally very interested to see if their pre- and post-natal services really live up to their reputation. Until then, watch this space…
Nouri Face & Body Concepts
114 Lavender Street, CT Hub 2 ,#02-63, Singapore 338729
Tel: (65) 6294 8106