A cake smash is often used to celebrate the first birthday of a little one. On that note, to celebrate our Chief Marketing Mummy Gidania's son's first birthday, we decided to have a cake smash photo shoot to remember and commemorate the occasion.
With 14 years of experience under their belts working and photographing families and children, who better to take the photos of the Mummyfique minis cake smash than Kate and Emily of the award-winning Littleone's Photography! We sit down with the sister team to pick their brains on how to achieve the perfect cake smash shoot.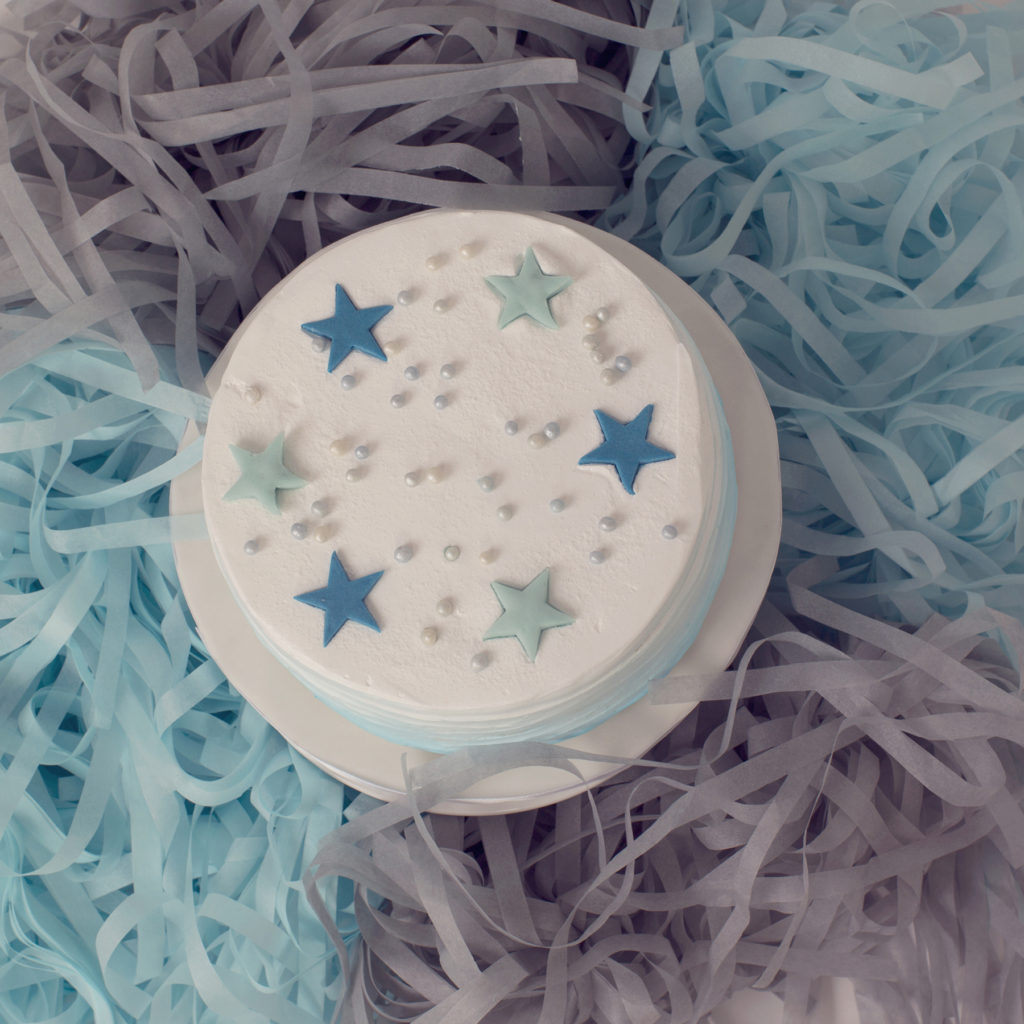 What is the best age to do a cake smash shoot?
The most popular age is for first birthday celebrations. Our clients like to record their babies' special milestone with a super fun and unique photo session. However, cake smashes are not limited to just the first birthday, we have also done it for children aged two, three and four and sometimes with siblings for double the fun!
What is the best timing to do the shoot? How long should we allocate for the shoot?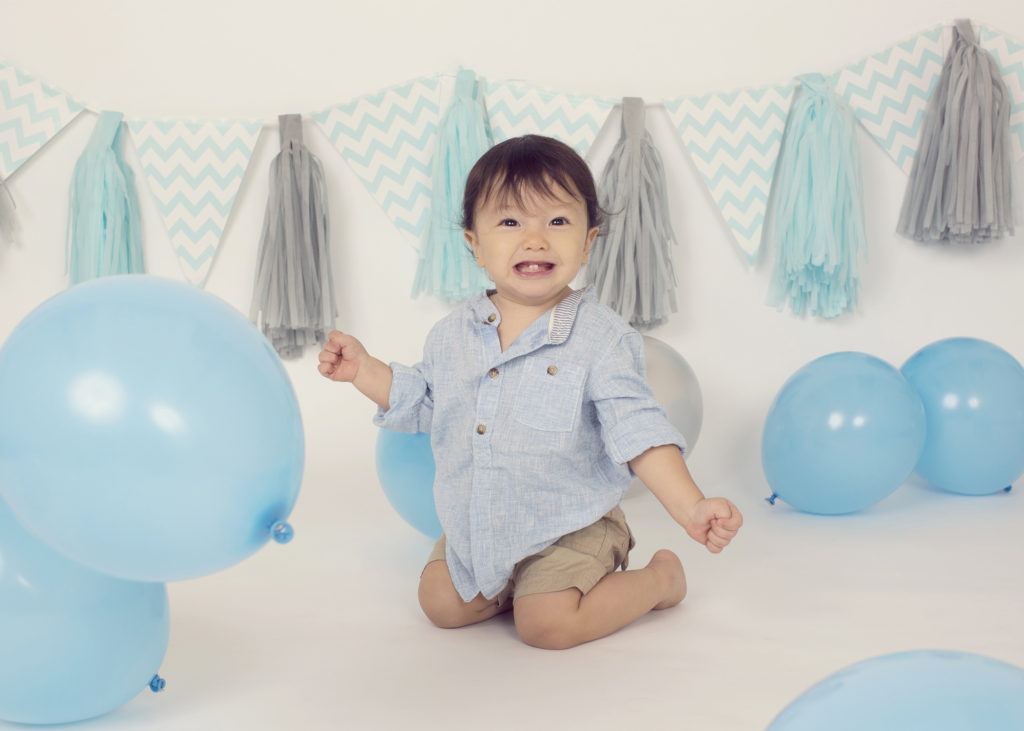 The best time to choose is when you know your baby is well-rested and fed so they will be in their most happy or smiley mood. You don't want them to be tired or hungry.
The cake smash sessions last about 30 minutes. However, most of our clients top up their sessions and do a full hour photo shoot so we can capture some beautiful family portraits before getting all caked up. This gives them a lovely mixture of images to choose from during the image presentation appointment including both clean and messy ones!
Is it safe for my baby?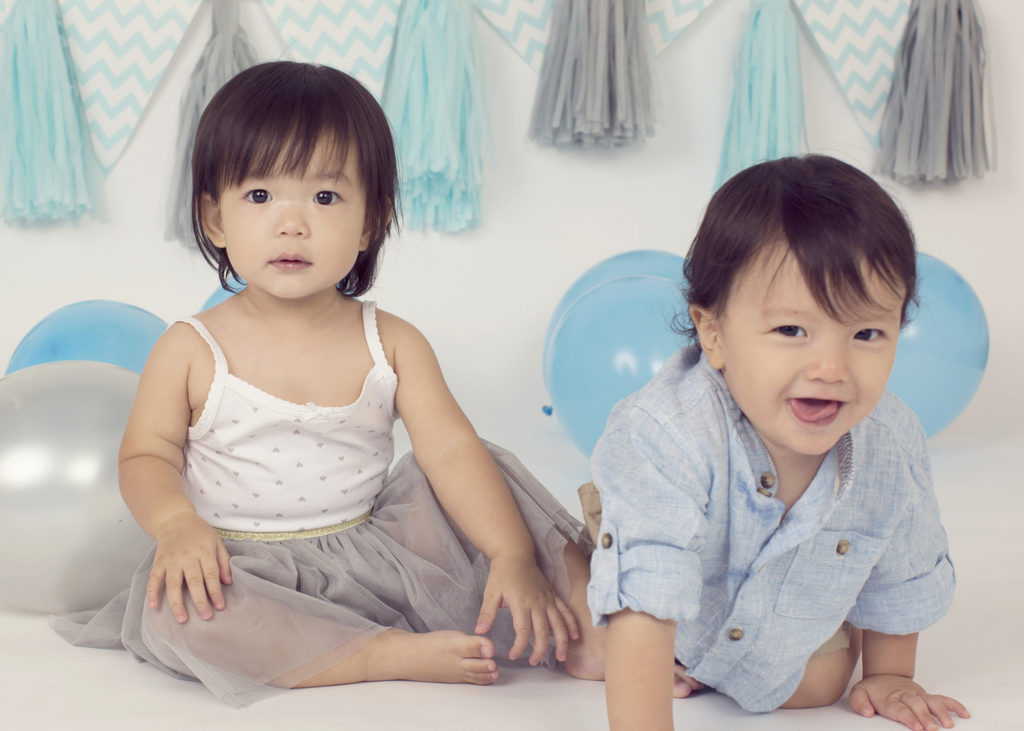 The cake smash session is totally safe for your baby and guided by our experienced and professional team. Most babies don't eat lots of cake they are just fascinated by the whole experience of touching and feeling the texture of the icing and being allowed to make a big mess! Plus our studio has had a baby-proof makeover so families can relax and not worry while they are in the studio and just focus on enjoying the experience with us.
How do we make it a fun experience?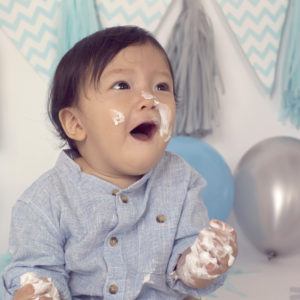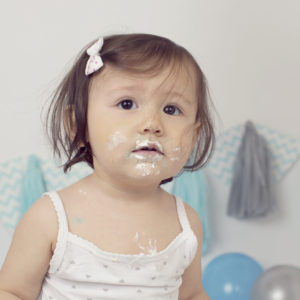 We are sisters and are very experienced with working with children for over 20 years. We have plenty of tips and tricks to make the cake smash a fun and memorable experience for everyone. Our main focus is making sure the baby is happy and comfortable and we work around them.
Can you share four tips to get good shots during the session?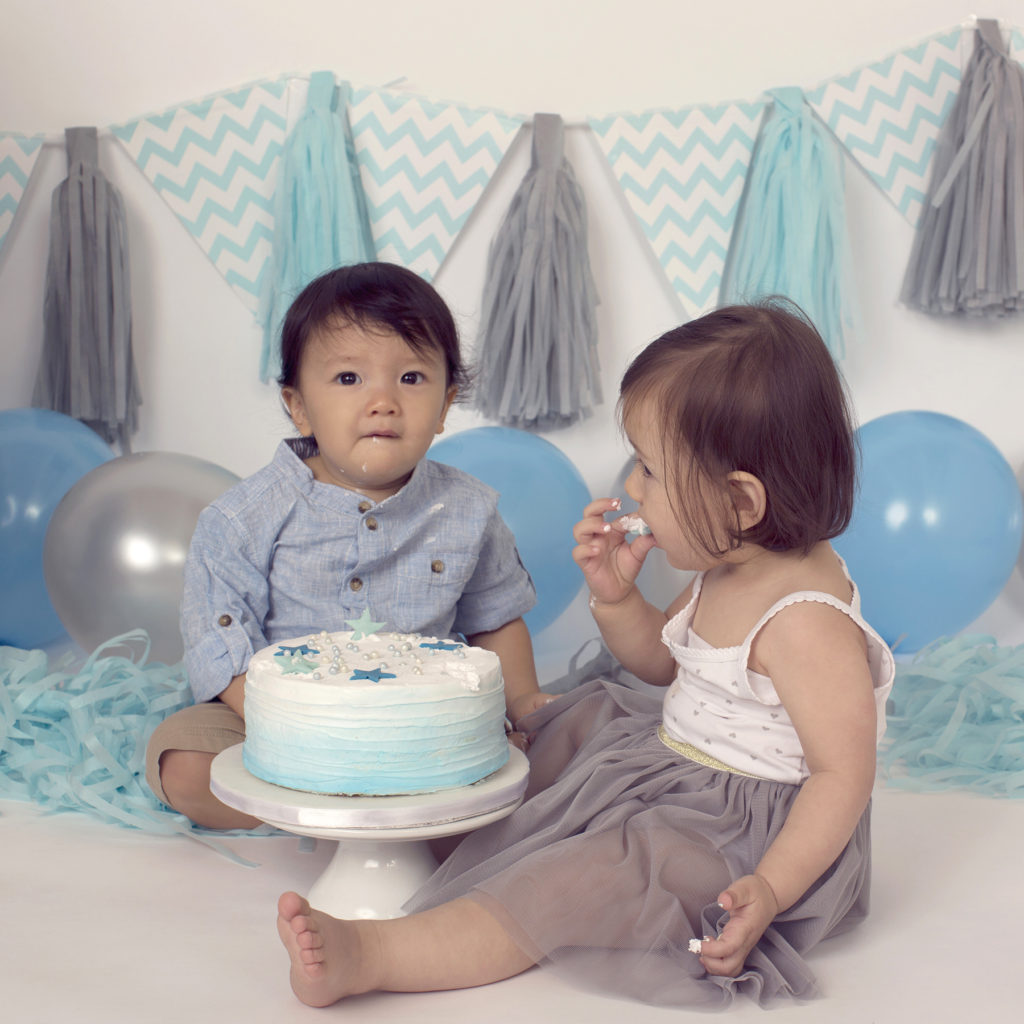 Ensure the baby has tried cake or icing beforehand. Do a little practice run at home with a cupcake and let the little one get super messy.
Be prepared before the shoot starts – with the Littleones outfits, extra clothes, wipes, bring a few white coloured snacks and water.
It's always a good idea to have your little ones favourite song on your phone that they like to listen to – this relaxes them and always makes them smile.
Relax and have fun with your baby – and don't worry about getting messy – you will! Your baby will want to maybe reach out to you and touch you or cuddle you with cake hands – don't pull away as they can get upset so embrace the mess and bring a change of clothes.
Which colours work best on camera?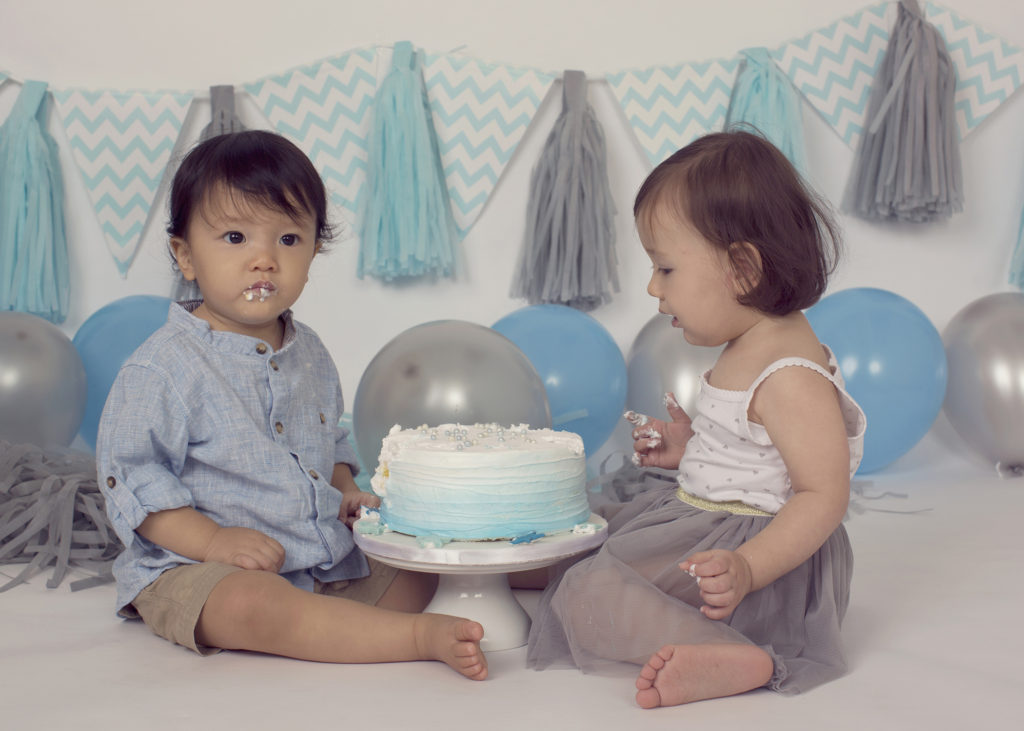 Clients often have a specific colour theme in mind for the shoot and we work together to choose the design for the cake so that it matches the outfits and decorations. We have a few favourite suppliers for styling that we are happy to share with our clients in case they need some inspiration for their session. Popular colours are pink, silver and purple for girls and baby blue, silver and navy for boys. We often have specialised themes as well such as superheroes or nursery rhymes such as Twinkle Twinkle Little Star is a popular theme. With Pinterest being a favourite of ours for inspiration we have an endless list of options to suggest for clients.
What should parents bring along? (Towels, wipes, change of clothes for mama and baby?) 
Parents should bring a change of clothes for baby and themselves. Clients often bring accessories for their colour theme such as balloons, banners and other decorative display items to hang. Wipes, water or baby's favourite drinks are a must as well. We have a shower and changing facilities in the studio and provide a towel for after the shoot for the baby.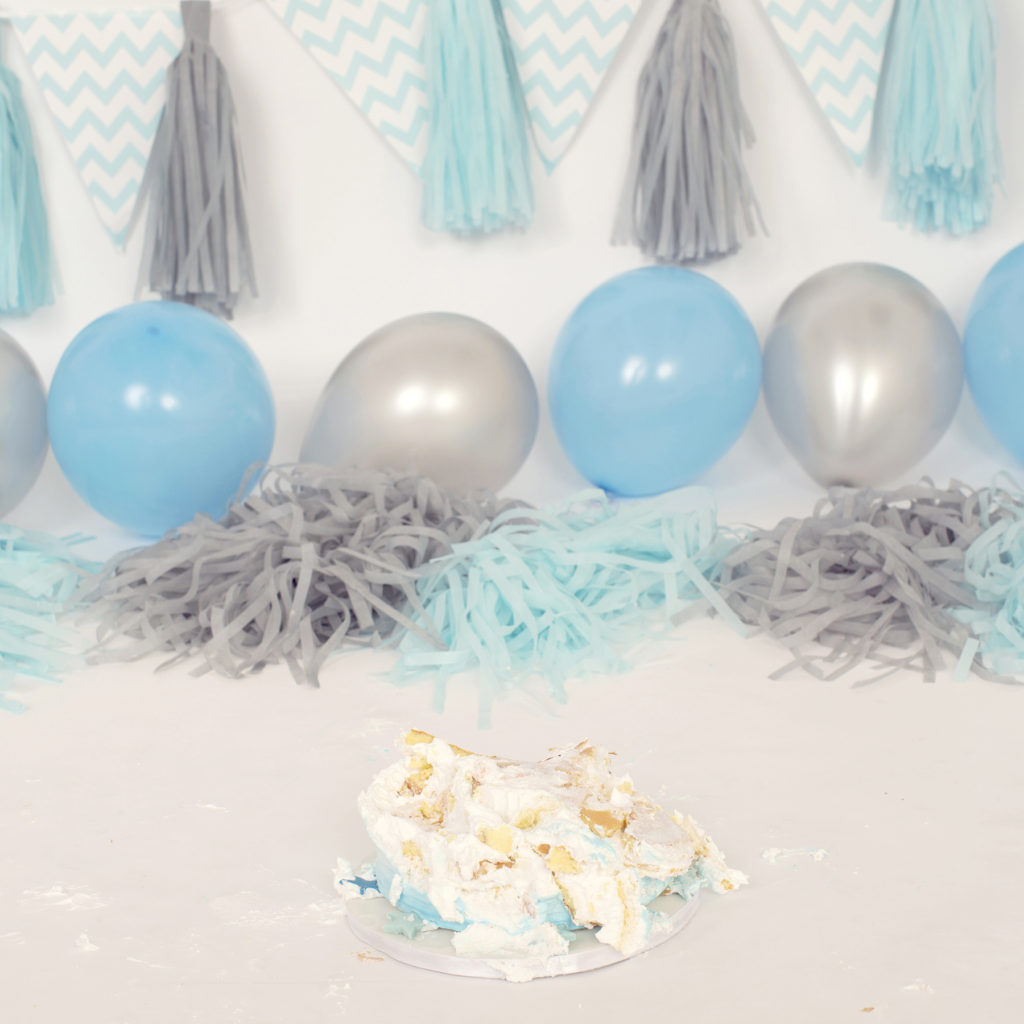 Mummyfique Tip: Create a collage for keepsakes, or to frame up and hang in the family home.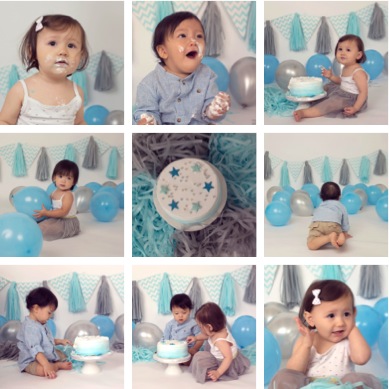 Photography: Kate and Emily of Littleones Photography – 6440 7568
Styling: Gidania Wong 
Assistants: Chew Wan Qian and Samantha Jong
Cake: Temptations Cakes – 6440 9200
Models: Charlotte, Ying, Zyah