Over lunch in a hidden spot featuring clean white walls with fresh blooms in gorgeous shades of pastel blue, a group of beautiful modern mummies were introduced to the latest premium baby skincare line to hit the market — Newborn Pure by Pigeon Singapore.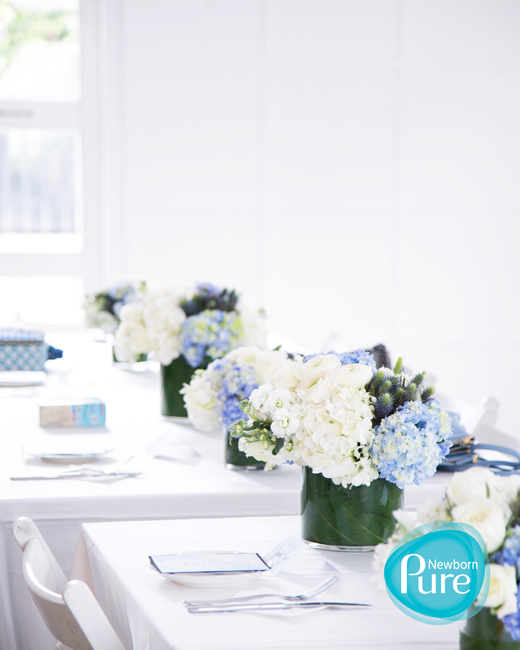 Organised by Mummyfique, the intimate session commenced with hand and shoulder massage for mummies and body massage for their little bubs. Taking their spots at the cozy Relaxation Corner, experienced masseurs from Beauty Mums & Babies worked their magic with the Newborn Pure Moisturizing Lotion and Calming Oil as their best companion.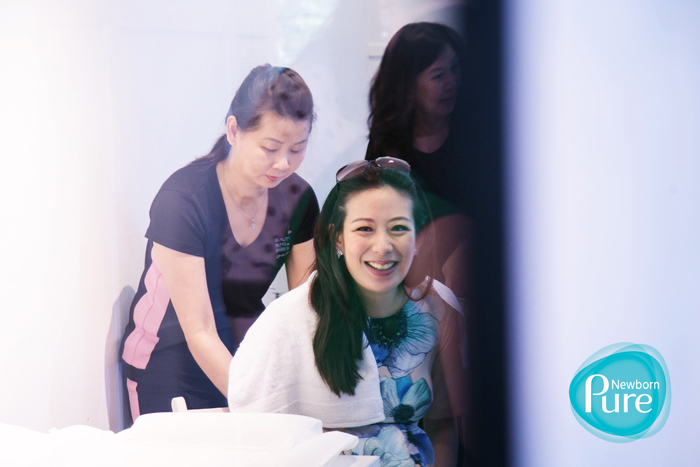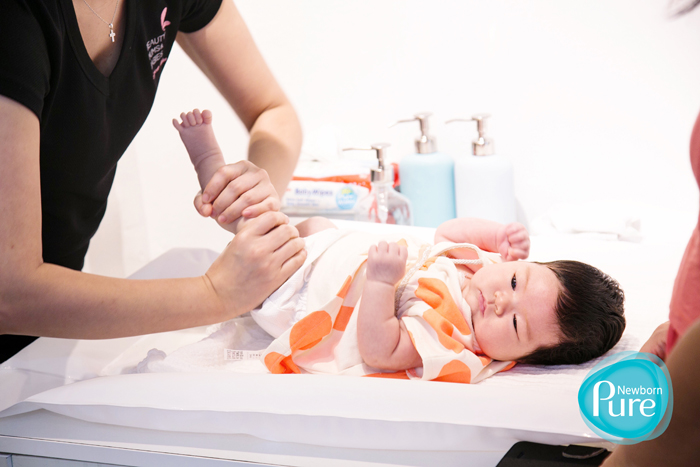 To add an element of surprise, the skincare range was displayed in generic bottles, leaving many mummies wondering where is this non-greasy floral-scented Calming Oil from. While soothing and calming the precious minifiques with their nimble hands, the masseurs shared more on techniques to massage babies at home. With gentle strokes, the Moisturizing Lotion spreads easily and allows quick absorption to provide instant hydration for baby's skin.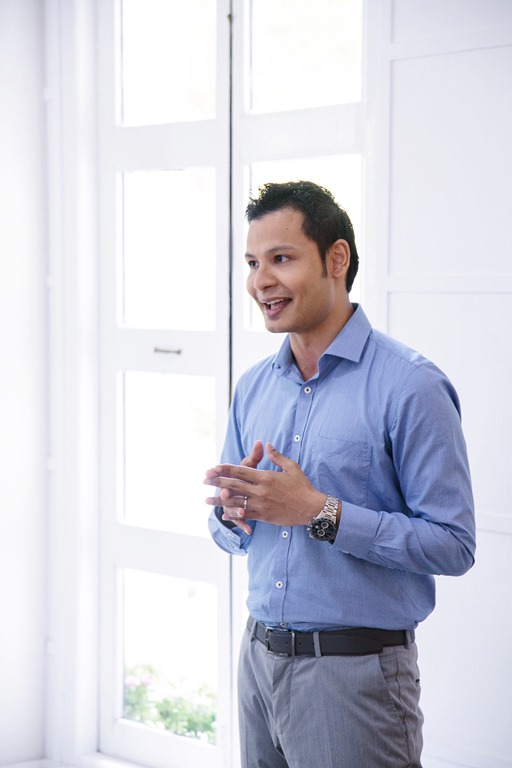 Girish Giovanni from Pigeon heads the Newborn Pure range.
After lunch, Girish Giovanni who heads the Newborn Pure range gave a short introduction on the products and shared more about the features of the new premium skincare series. Made with ingredients that simulate vernix and ceramide, the Natulayer developed by Pigeon aims to hydrate and protect baby's skin by locking in moisture.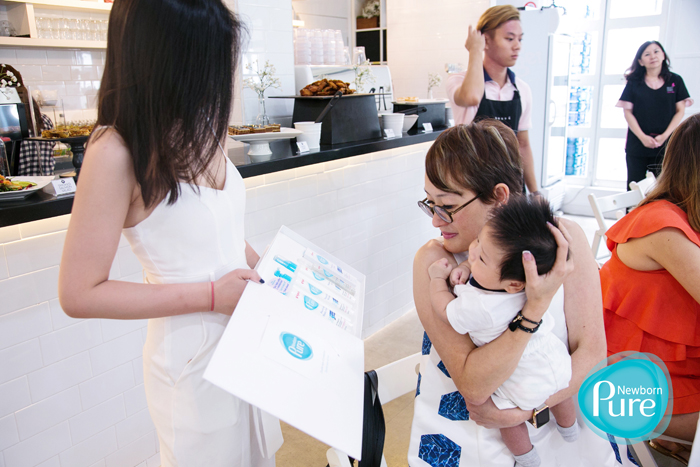 An official product reveal was done by Girish as he explained the benefits of Dual Moisturization by Natulayer and how it offers the best skincare for newborns. It was an interactive and informative session for the stylish mummies who were among the first to experience the brilliant series of products.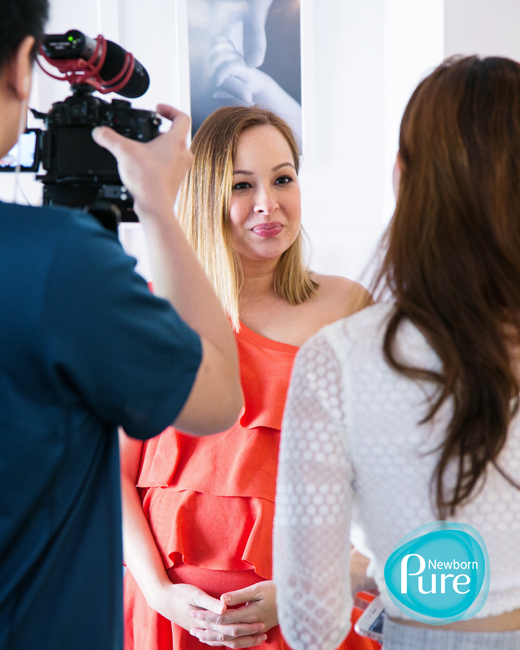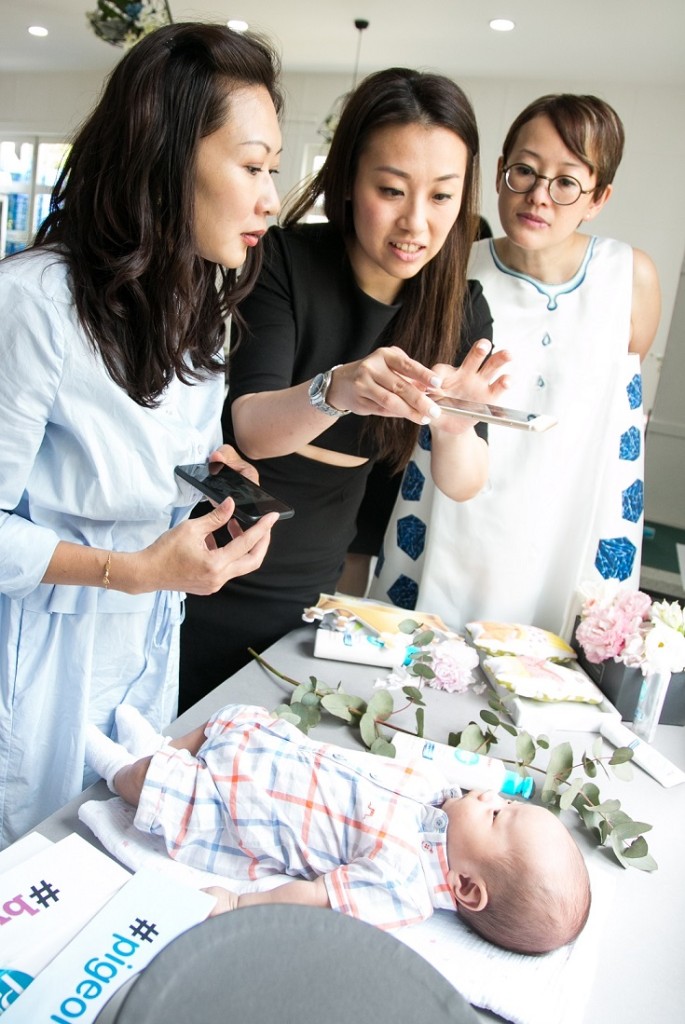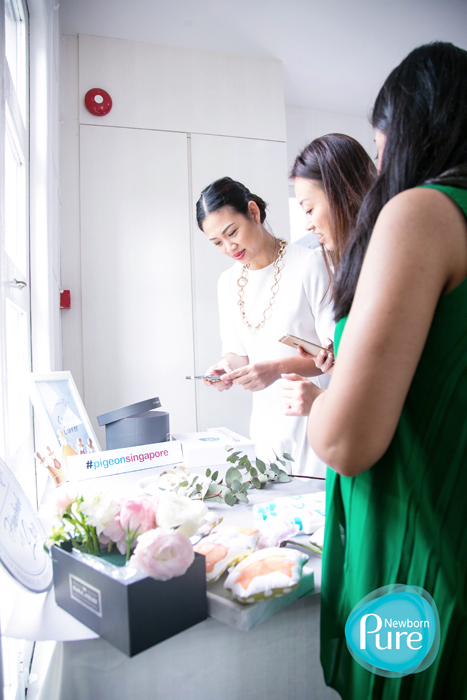 Our favourite modern mummies were also invited to work their magic at the Creative Corner with Bella Koh (@catslavery). Known for her clean-cut shots, Bella shared some tips on how to capture the perfect minifique flatlay, sharing her thoughts on the best combination of natural light, fresh flowers and our precious little ones (who knew you could flatlay a baby?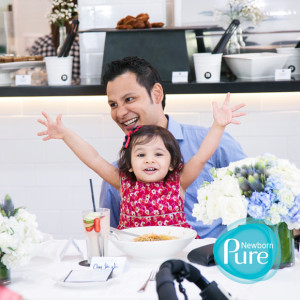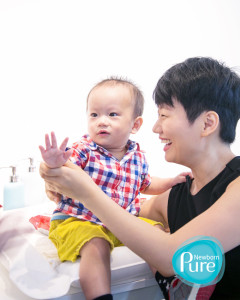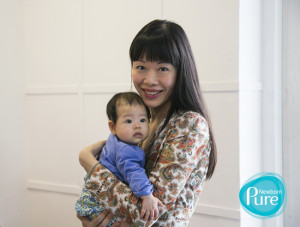 With saccharine smiles and warm cuddles, the pleasant afternoon concluded with mummies heading home with a box of Newborn Pure range gifted with courtesy by Pigeon Singapore.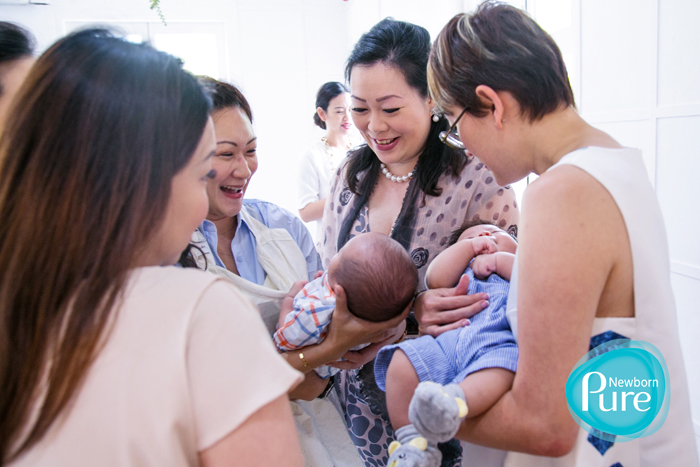 Be our event partner for our monthly private luncheon and gatherings with a curated guestlist of mummies and babies. Take the opportunity to share your products and services in an intimate branded event setting. Reach out to us to find out more.